A pair of truly wireless spatial-tracked earphones isn't just limited to models made by Apple, as LG enters the arena with the Tone T90Q.
This week could be the week for earphone news, because there seems to be quite a bit. Jabra has new noise cancelling earphones and Nothing updated its noise cancelling earphones, and wouldn't you know it, LG is doing something quite similar with an updated pair model featuring a bit of a first, too.
It appears to be the week for noise cancelling earphone updates, that's for sure.
LG's additions come in its "Tone" range, a model that typically sees UV treatment on the inside to clean some of the bacteria off your earphone tips, plus a few extra features that make them stand out.
This year, the features to make the flagship model stand out appears to be support for spatial audio, a first for non-Apple earphones, as LG brings Dolby Atmos into earphones that don't say "AirPods" on them.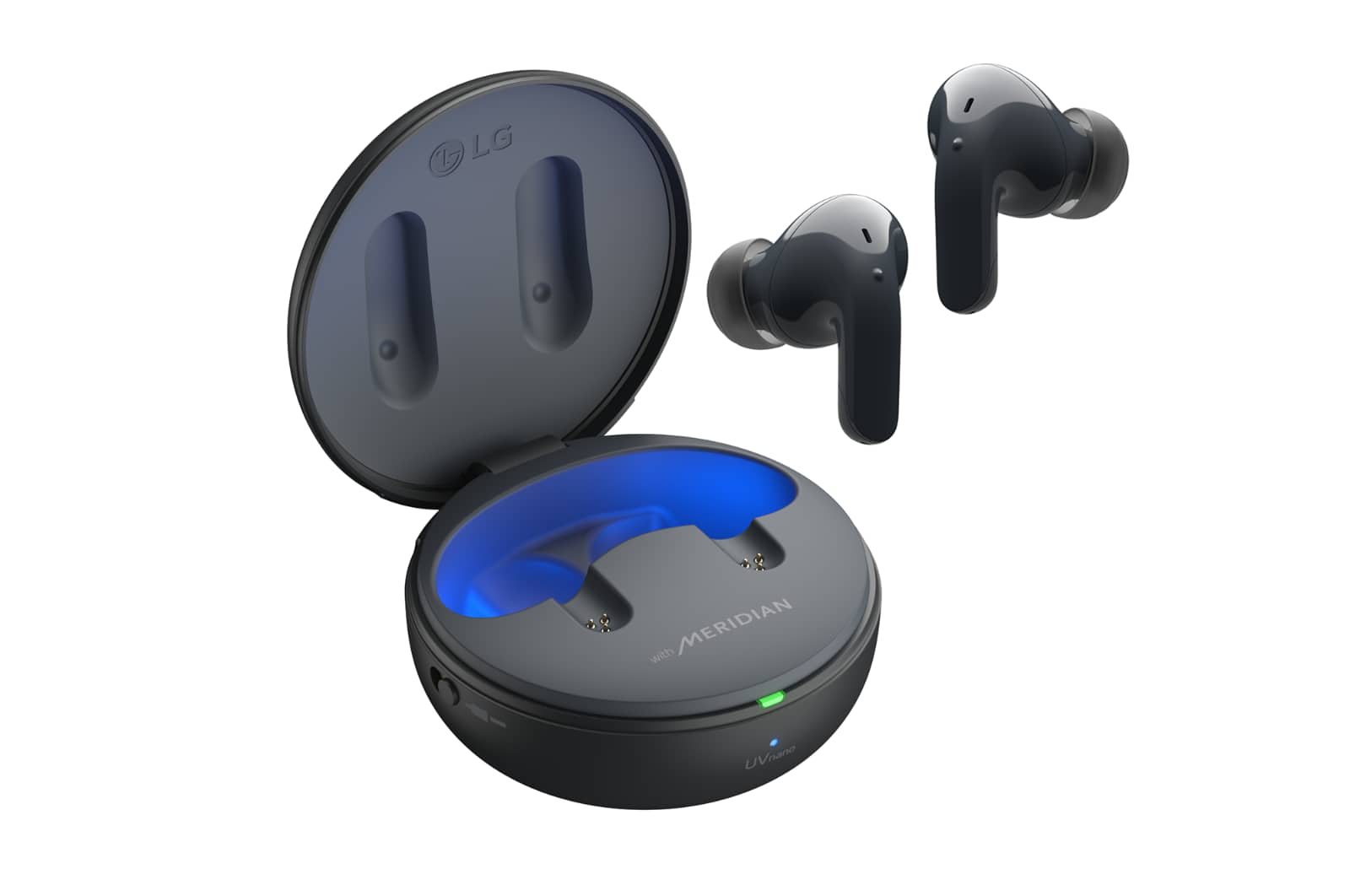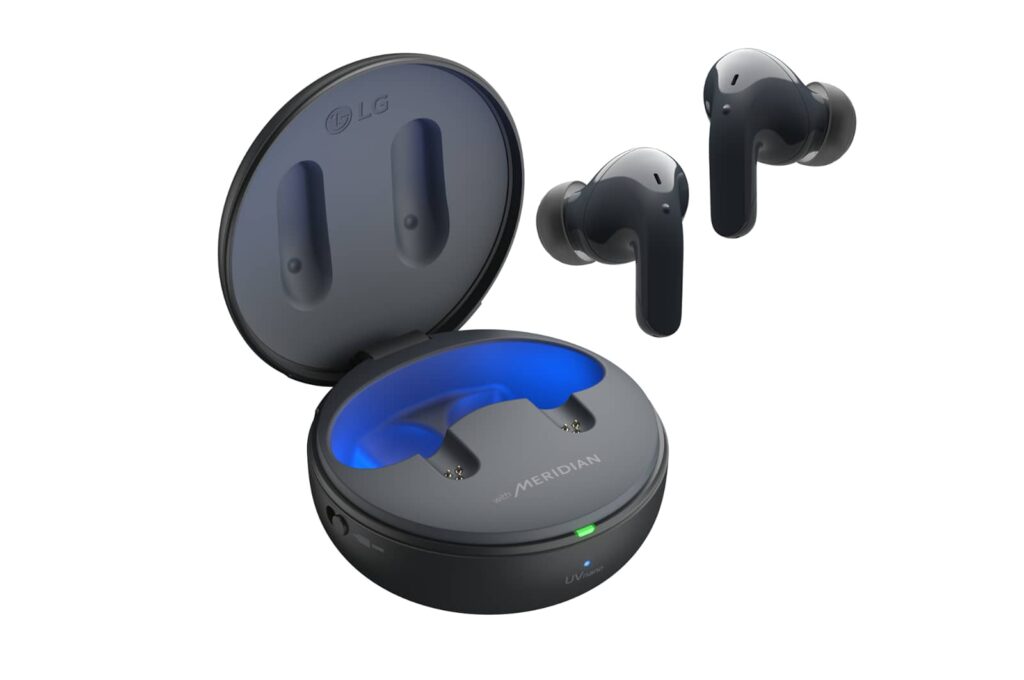 In this year's Tone Free T90Q, you'll find active noise cancellation (ANC) with a real-time ANC optimiser, as well as spatial audio, something earphones are gradually seeing more of. However, LG is going a little further, opting to include head-tracking, something that allows music and movies to change based on the position of your head, an area also known as "dynamic spatial audio".
For the folks playing along at home, so far earphones and headphones from Apple are the only models that have supported head-tracking to date, joined by Beats in the Fit Pro.
The technology can make music more immersive, and is found on most of Apple's portable audio devices, including the AirPods, AirPods Pro, and AirPods Max.
Movie soundtracks have supported spatial using Dolby Atmos for years, and are available across many media services, but the music side is a little different, with only Apple Music and Amazon Music supporting Atmos music locally.
And that's only one half of what will make the LG Tone Free T90 an interesting proposition, because while Atmos works on these earphones, they also need a compatible handset that plays with spatial natively.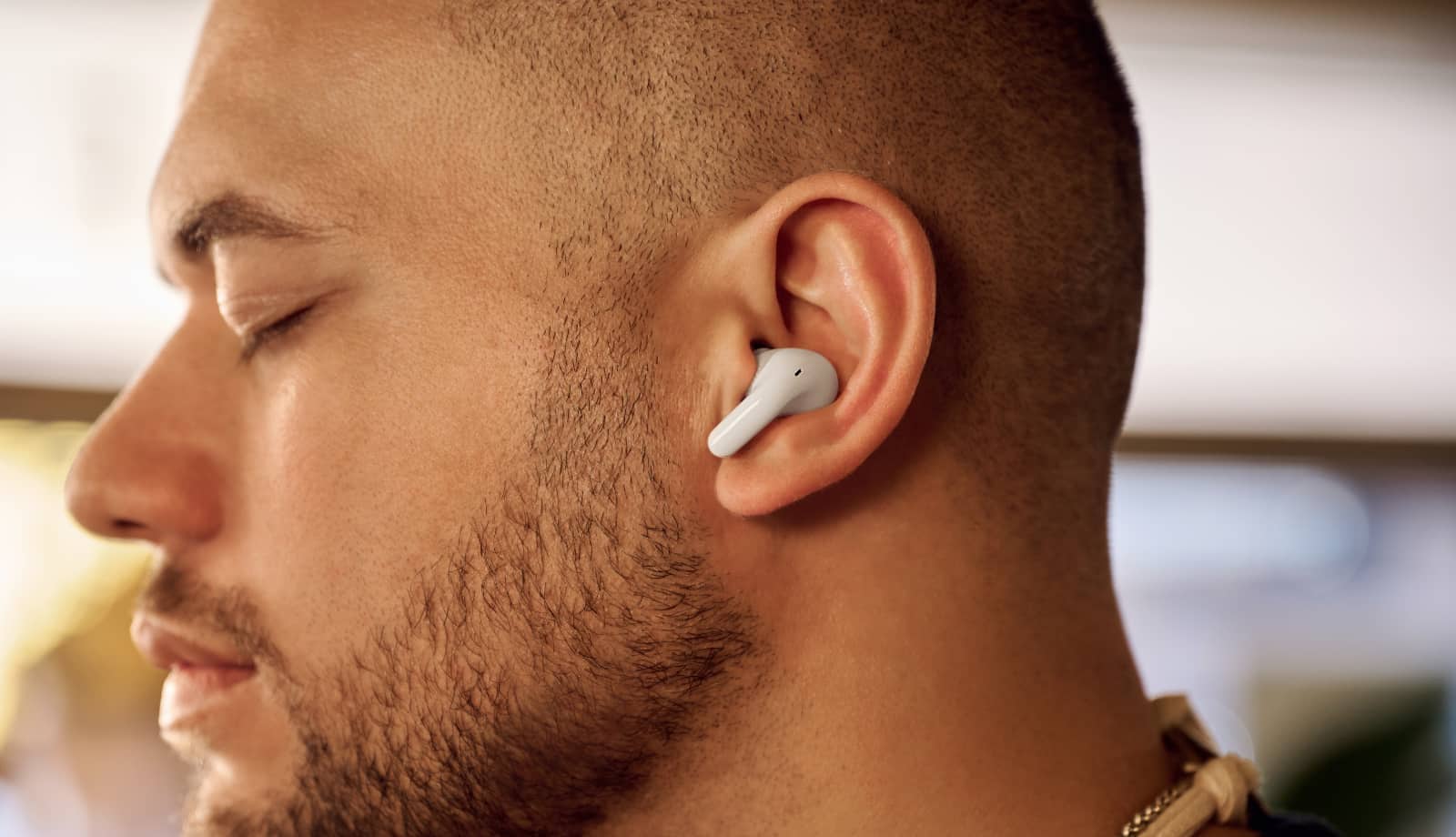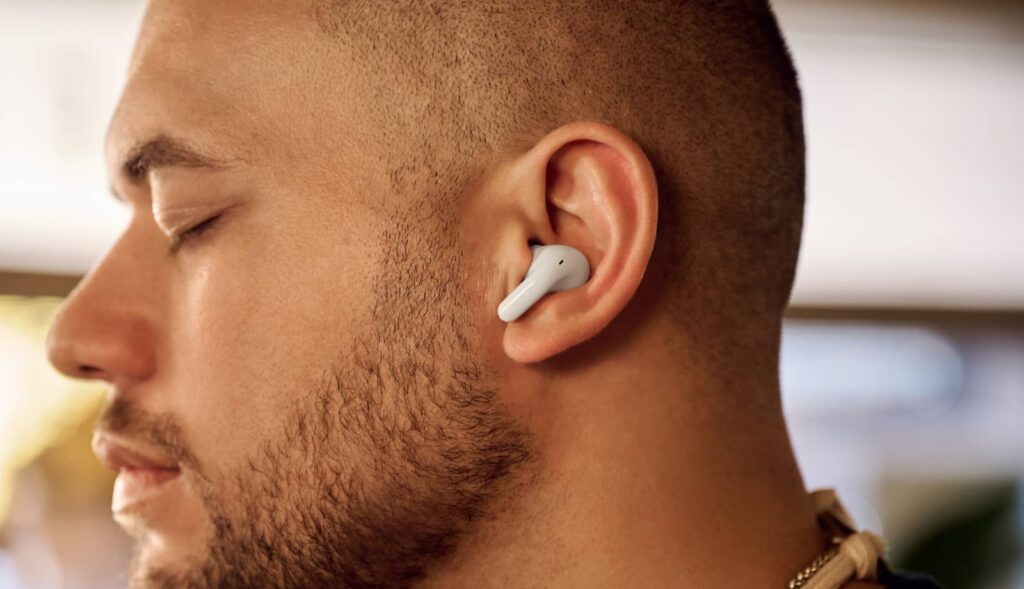 In the Android world, there aren't a whole heap of those yet, but this year's high-end Qualcomm Snapdragon 8 Gen 2 supports spatial, including the Samsung Galaxy S23 Ultra, plus many others. Last year's Google Pixel 7 Pro has also seen spatial support added in recent weeks, and this potentially makes the Atmos-enabled LG T90 earphones ideal for Android users keen to see what the fuss is with spatial audio.
You'll also find an IPX4 rating on these earphones, making them sweat-resistant and fine for a run, and they'll even support a line-in function the company calls "Plug & Play", allowing you to plug a special cable into the T90 case and use the earphones with another source, such as the entertainment system on a flight.
"We are pleased to launch a world's first wireless earbud technology with Dolby Head Tracking and a model that is designed to be the ideal workout companion," said Tony Brown, Marketing Manager for Home Entertainment at LG Australia.
"With unique features Australians know and love such as UVnano and 'Plug & Play', our latest Tone Free lineup truly demonstrate our dedication to creating premium, user-centric audio products," he said.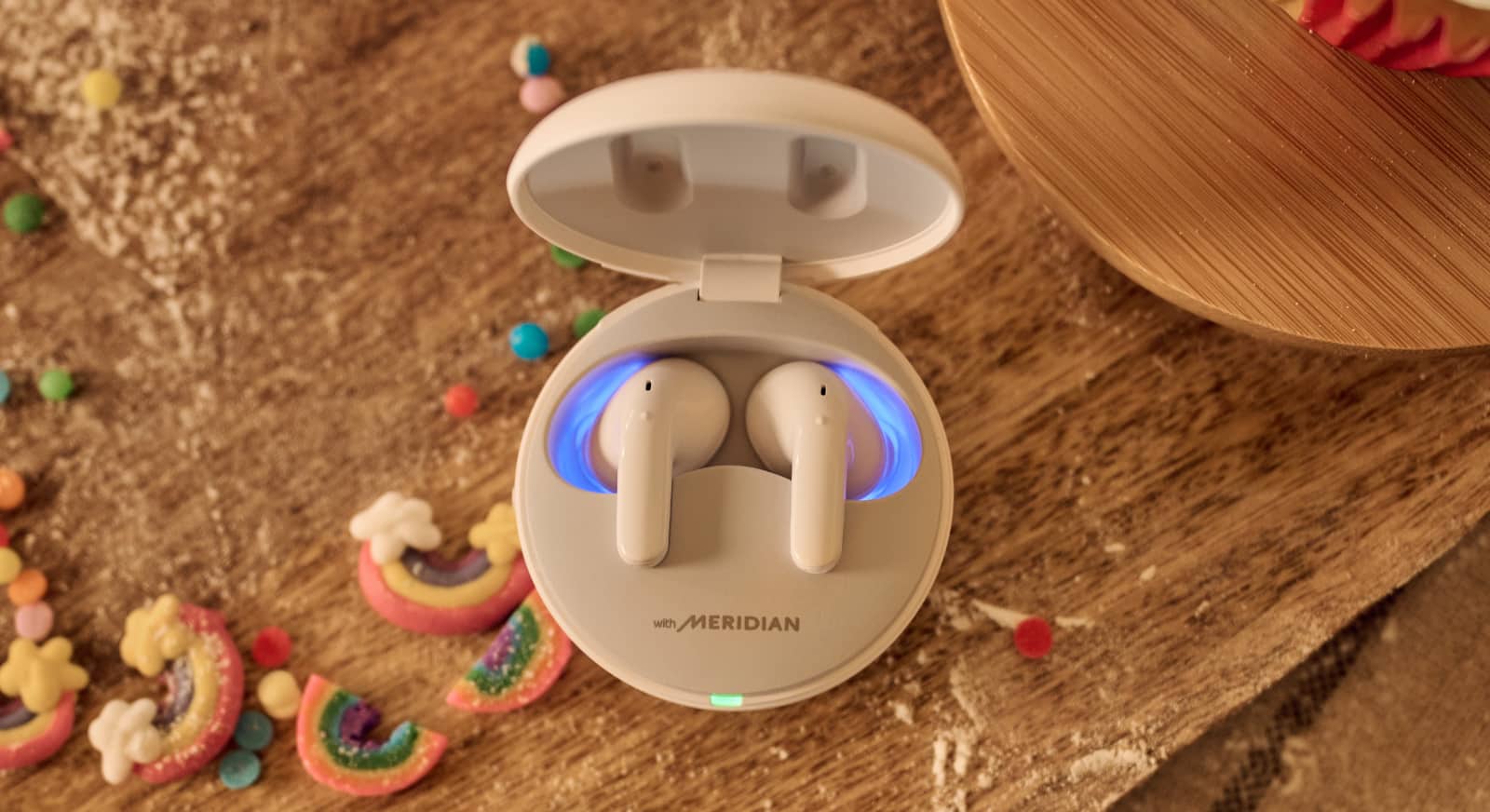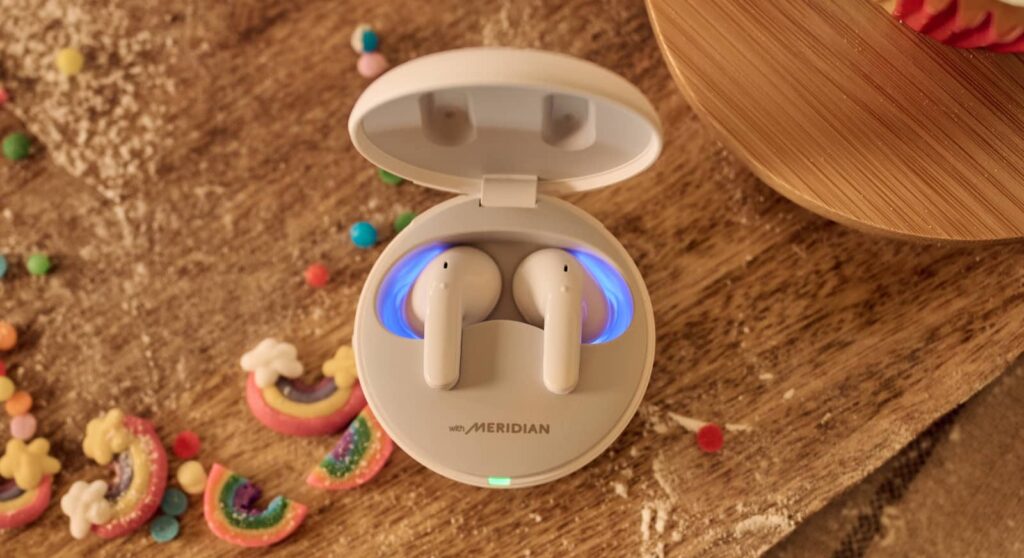 There's more going on than head-tracking spatial audio and noise cancellation, with a graphene-coated driver and sound tweaked by Meridian Audio, plus attention to the shape to have it feel better in the ear.
The T90 isn't LG's only earphone option this week, launching another noise cancelling model in the TF8. Different in design, the LG TF8 is fitness-focused, offering a higher water-resistance rating of IP67, but without the spatial audio technology.
Both are heading to stores shortly, with the Tone Free T90 priced at $399 in Australia, while the fitness-styled TF8 will see a price tag of $369 locally.