The all-in-one rangefinder that is the Leica Q is getting an update this year, as the sensor is boosted and the range of its compact lens, too.
One of those bucket list items for many people, owning a Leica camera and its associated lenses isn't something everyone can do. They're expensive, and sit very much in the luxury category for many camera owners simply because the high price of a Leica interchangeable lens camera is matched only by the equally high price of a lens for that Leica camera.
They're also typically built like a tank and come with some of the finest glass and body design you can ever find, as well as some solid sensor technology, as well. The cameras exude quality and the pictures you get out of one are typically nothing short of a chef's kiss.
In short, you know why you're paying for a Leica when you buy one, but that doesn't mean a Leica is within reach of everyone.
A few years ago, though, Leica tried building something that could put its high-end camera in the hands of more people, resulting in the still expensive, but more accessible Leica Q, an all-in-one Leica that married Leica glass and a Leica rangefinder body, and brought them together so that you had everything you need.
It's a little like an advanced compact camera, only that it's a Leica, and comes with a lens that lets you jump through a variety of fixed focal lengths, gets you that Leica sensor and treatment like film, but also doesn't cost quite as much as the dedicated and separated Leica body and lens combo.
Rather, it's an all-in-one, yet looks like the real deal.
Leica's Q comes in a choice of either a colour sensor "Q" or a monochrome Q Monochrom, something we've reviewed before in the delightful 48 megapixel black and white-specific Q2 Monochrom, but now there's a new body on the way.
The Q3 is the same, but better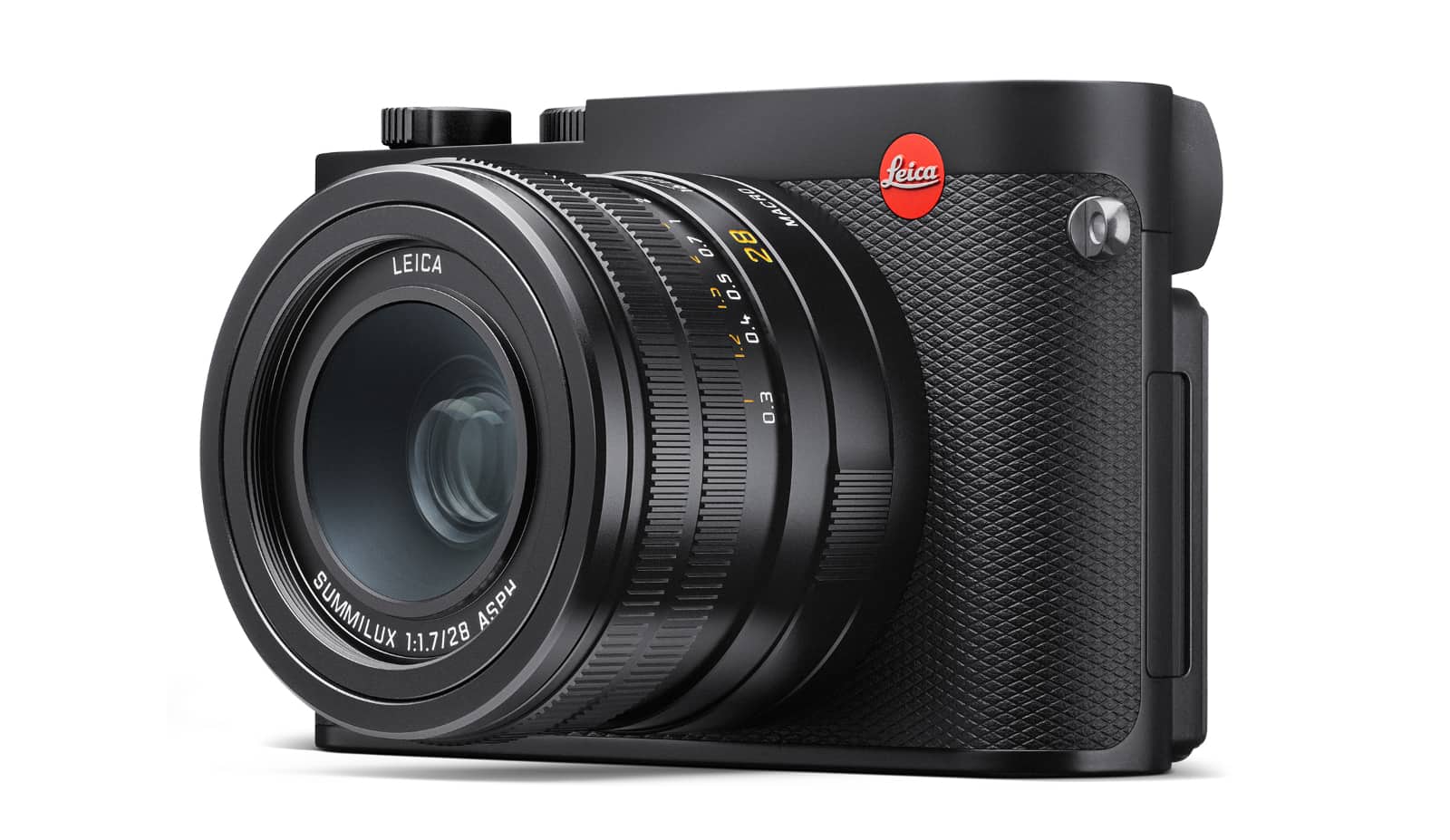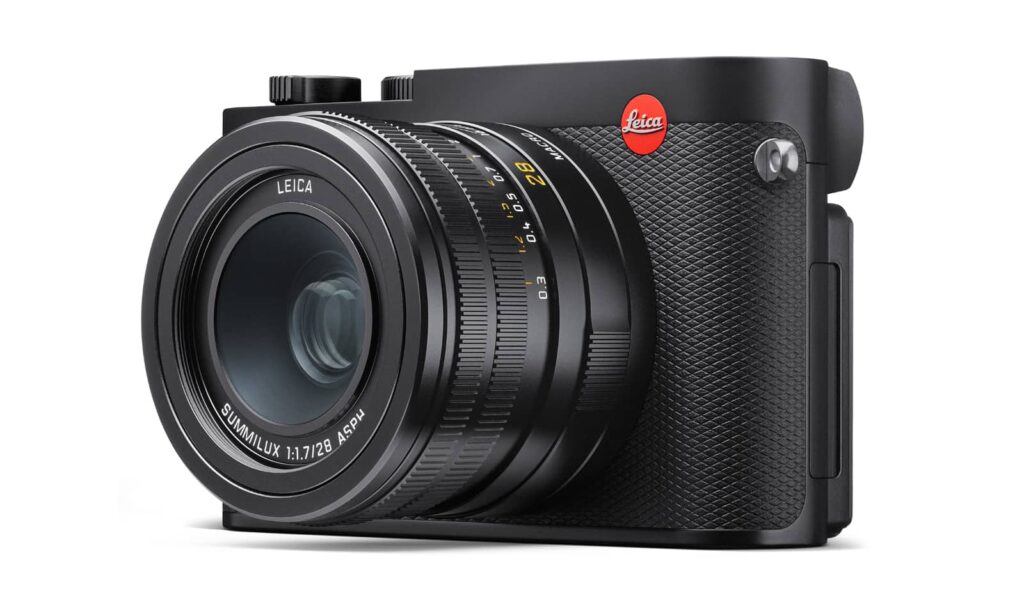 The new model is the Leica Q3, and it looks to take everything folks loved about the Q and Q2, and upgrade some features, mostly on the inside.
For starters, there's a new 60 megapixel sensor with a choice of either 60, 36, or 18 megapixel DNG RAW files straight out, or even JPEGs if you choose to.
The sensor now supports an ISO range between 50 and 100,000, making it fairly low-light friendly, and the autofocus system has been updated to support contrast and phase detection alongside subject recognition, helping it to secure focus.
Those updates to the sensor may mean bigger images, but they also account for better video, with 8K video capture now possible from the Leica Q3.
Yes, this is an 8K camera, and one that supports both H.265 and Apple ProRes, with support for accessories like gimbals and power banks using a Type C and HDMI port in the side. One wonders if you could import the video right for editing into Final Cut Pro on the iPad.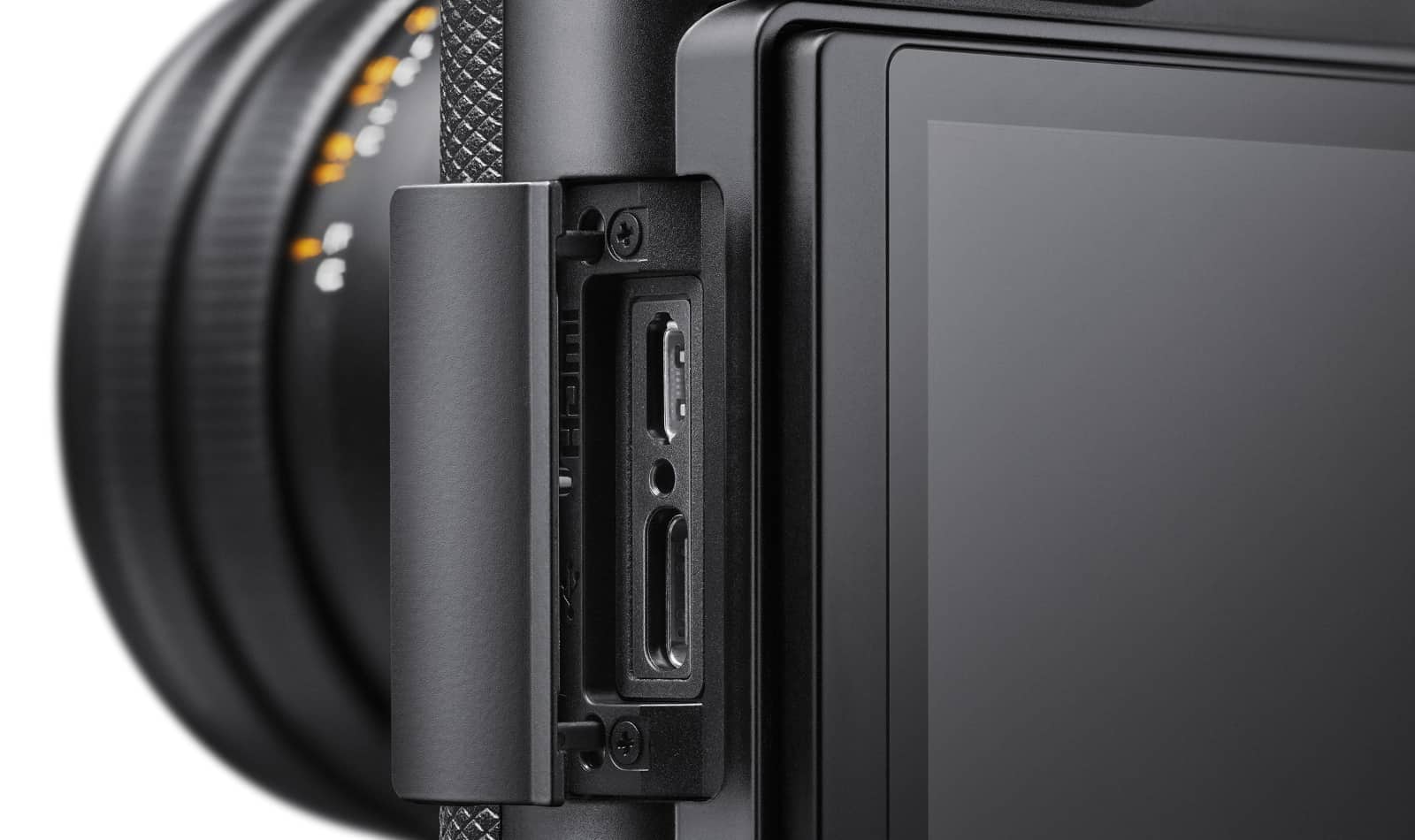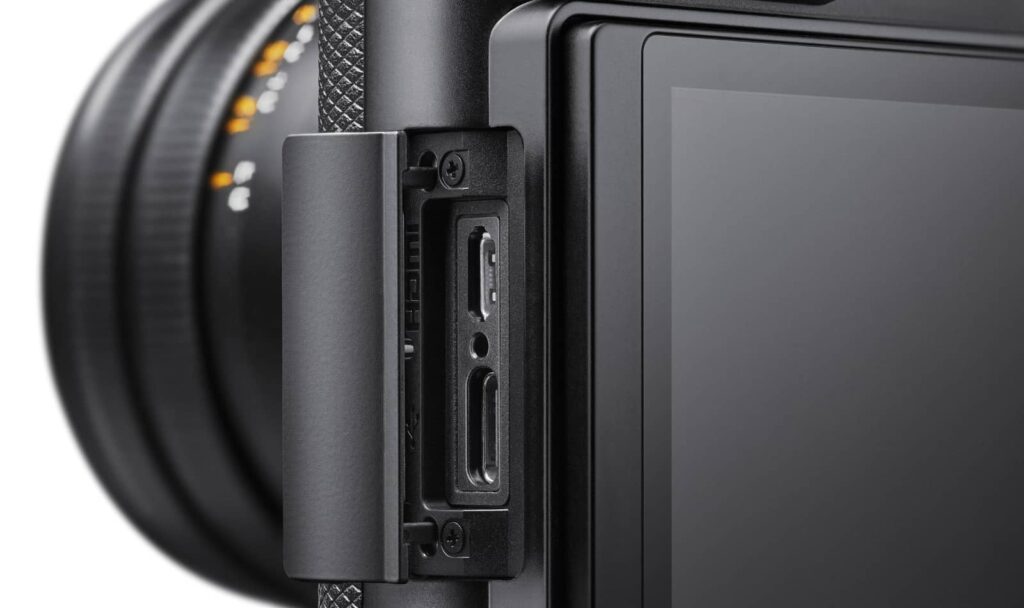 On the outside, there's a 28mm F1.7 lens, complete with fixed focal lengths you can jump through, though there's one more of those. Previously, it was 28mm, 35mm, 50mm, and 75mm, with the Leica Q3 adding 90mm — a portrait style of shot alongside the 75mm — to the list.
Meanwhile, the camera also sports a new tilting 3 inch touchscreen as opposed to the fixed version in the past, making it more like a waist-level viewfinder if you need it.
Plus the OLED viewfinder has been updated to support more pixels, hitting 5.76 megapixels in the Leica Q3.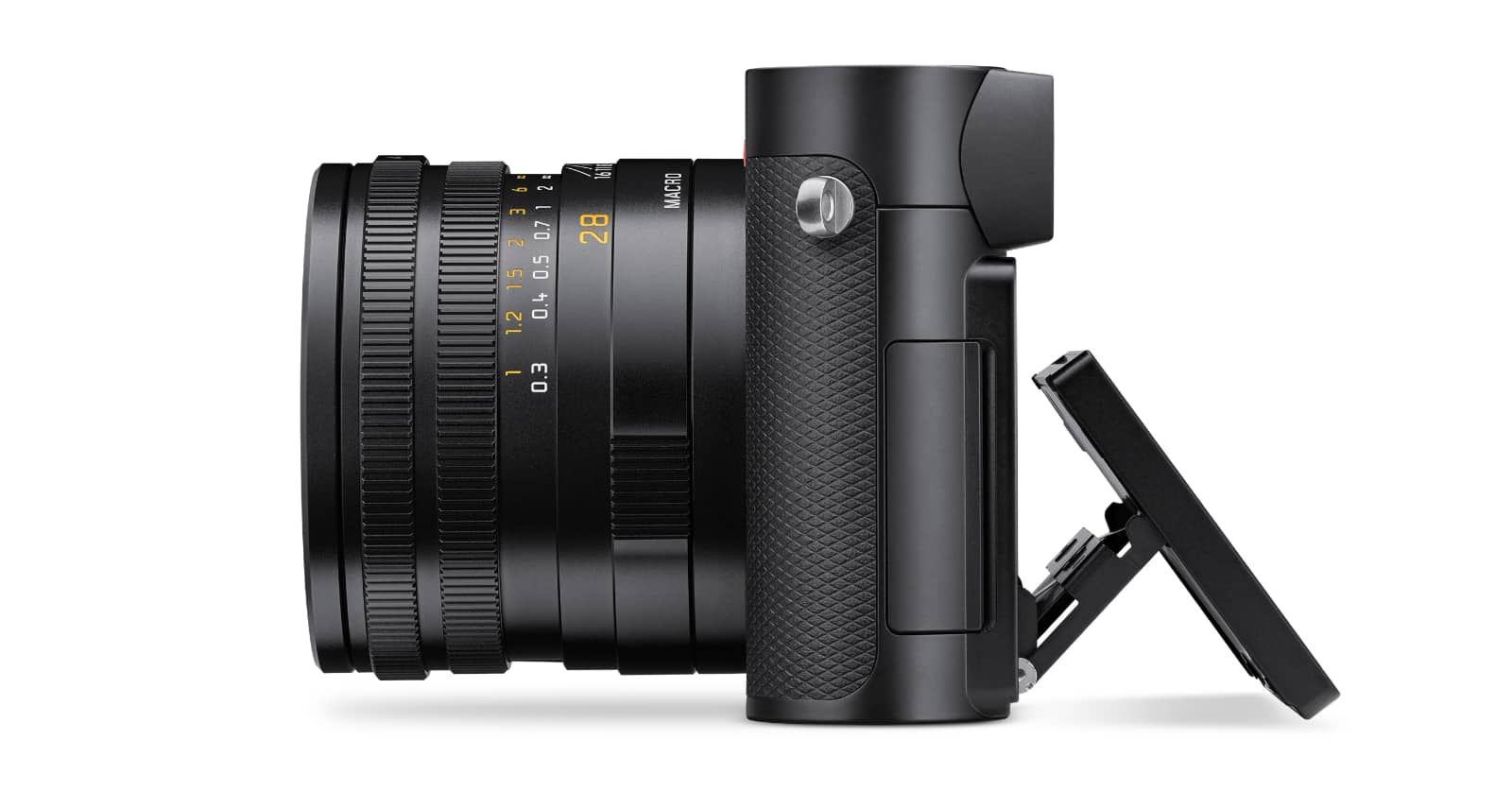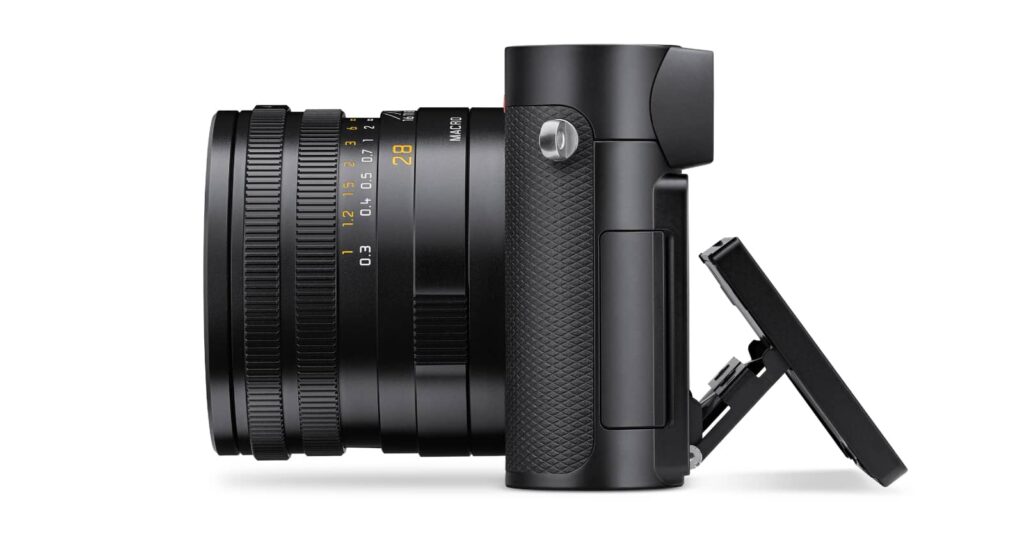 In short, the Leica Q3 could well be a little more versatile than what you see on first glance.
There's even an optional camera handgrip with a battery inside (BC-SCL6) that can be wirelessly charged using a Qi-compatible Leica Charging Pad.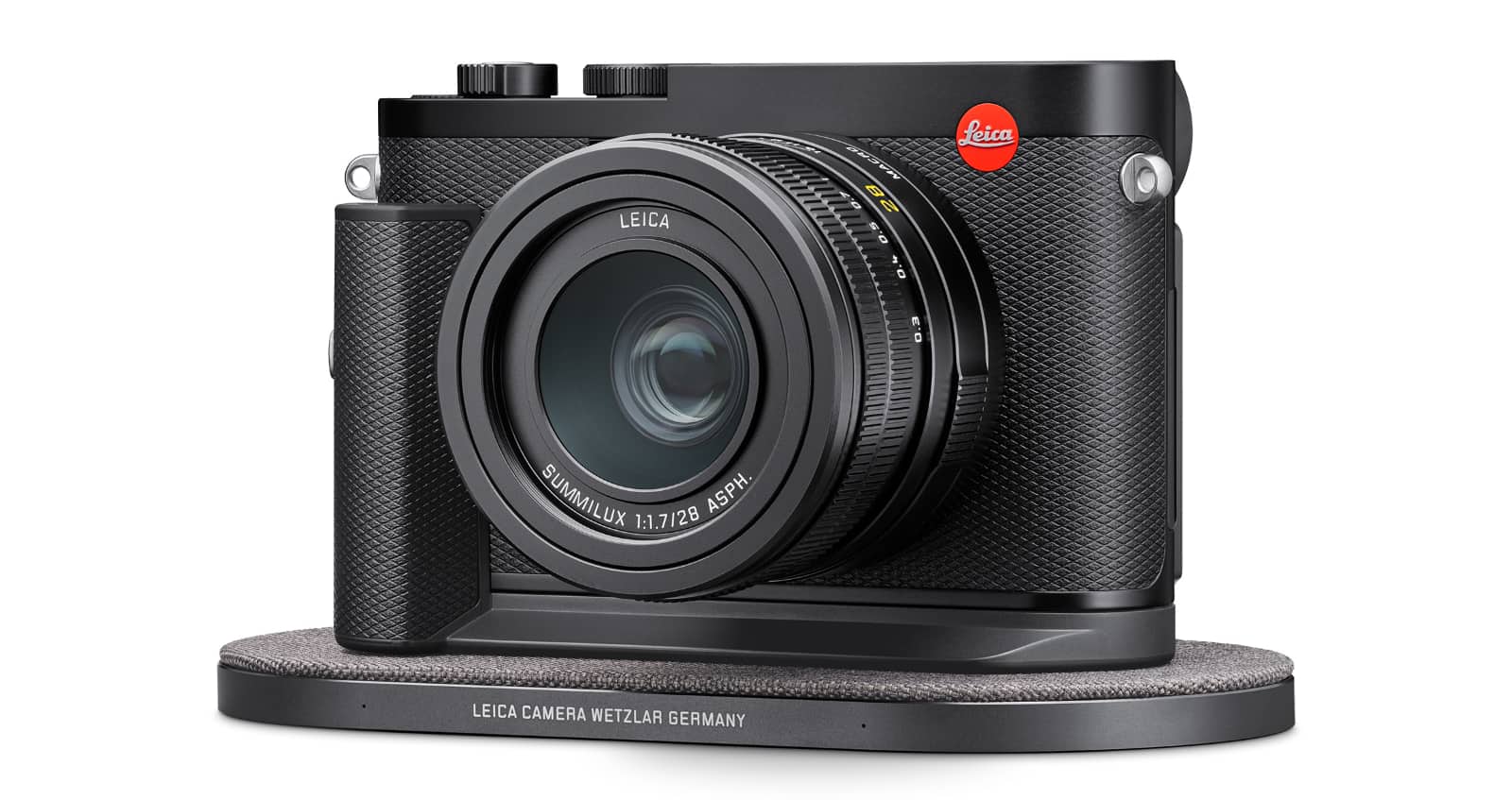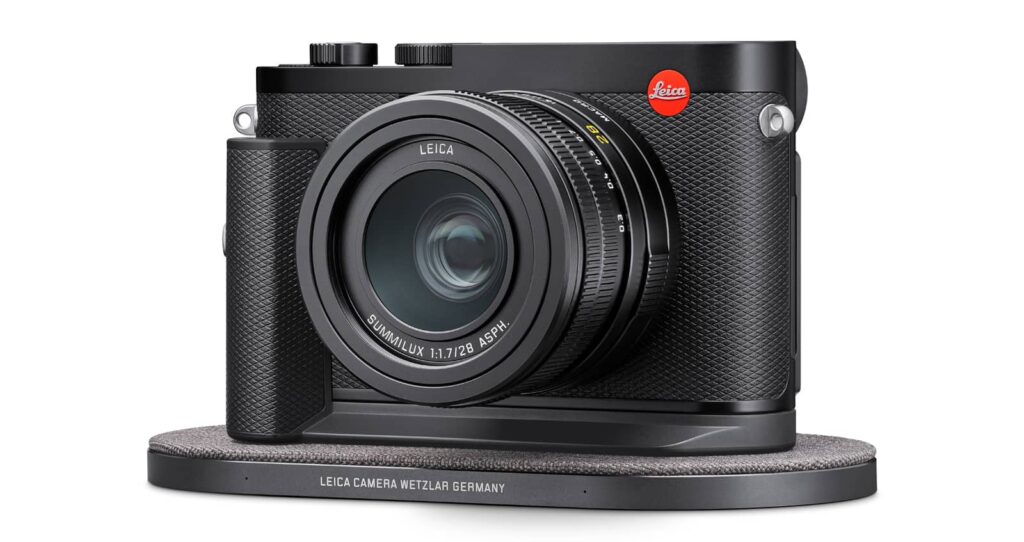 Leica Q3 pricing and availability in Australia
What it won't be is cheap. Then again, very little from Leica rarely matches that word, so that should come as little surprise.
In Australia, the Leica Q3 will be available for $9790 online and at stores, with availability now to end the month of May.
And yes, while that near-$10K price isn't inexpensive, it's a whole lot less pricey than buying the Leica body and lens separately.