Reading books and taking notes isn't just limited to pen and paper anymore, as more players take to the eBook and tablet, with Rakuten's Kobo next on the list.
Taking a heap of books with you as you go has been made all the easier with the help of technology, as you can use your phone, a tablet, or even one of the many dedicated eReader options out in the world.
Up until last year, though, the problem was how you took notes inside those books.
If you're someone who likes to scrawl notes on your pages, and can't think of anything better than a good book that has been clearly marked as read because the inside has pencil markings throughout, digital hasn't always been your friend.
You've been able to leave notes inside eBooks before, but they lacked the hand-written scrawl, and were often small notes typed quickly on an e-ink screen you've been desperate to get out of.
Amazon tried changing that last year with the Kindle Scribe, a larger take on the eReader that supported a pen natively, and basically encouraged you to scrawl into your books, and even take notes on the thing as a digital notebook.
If you lived in the world of the Kindle, and bought or borrowed books that way, the Scribe could have made a lot of sense, despite it feeling a little like a first-gen product.
But if you live in a world outside of Amazon, what then?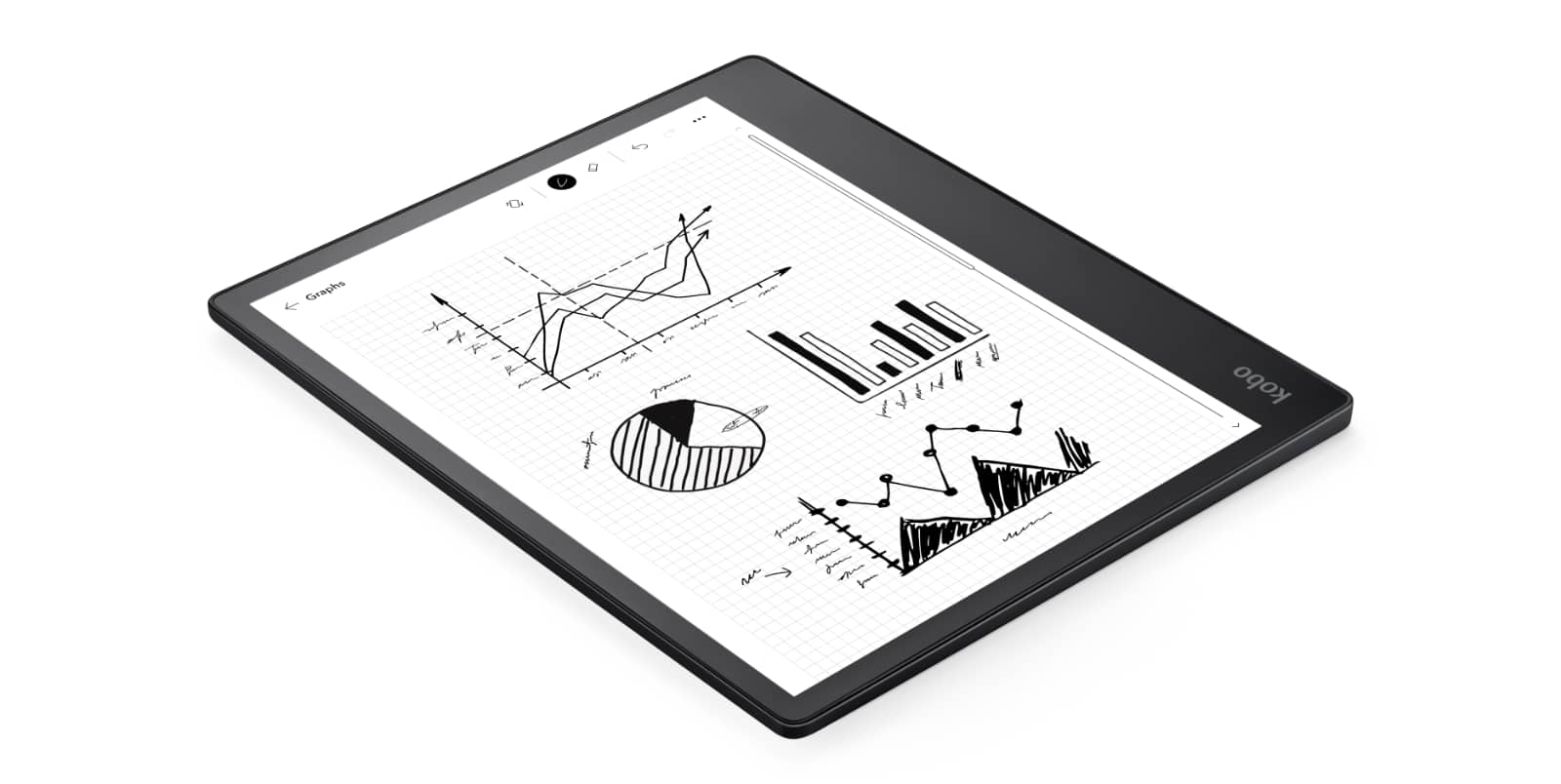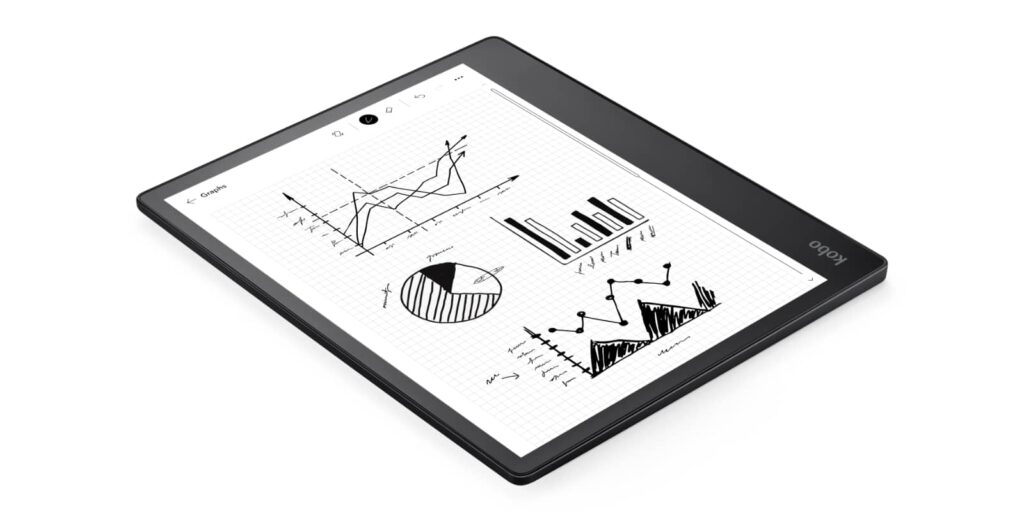 Rakuten's Kobo appears ready to answer that with its own take on the tech, launching this month in the Elipsa 2E.
Another big eReader, the Kobo Elipsa 2E is larger than the 8 inch Kobo Sage before it, sporting a 10.3 inch electronic ink screen and opting instead to rely on books from Rakuten's store, plus eBooks and PDFs found and purchased elsewhere, just like other Kobo models have.
Its large screen will support scrawling on those books, and like other tablets, will include a built-in notebook feature to let you write notes, ideas, and other things, saving them on the digital notepad that the Elipsa 2E is.
To do that, there's a new screen and a new stylus, the Kobo Stylus 2, which sees an ergonomic design and rechargeable battery, plus a rubber on the back of the digital pen and a highlighter button, helping to improve the note-taking and book-scrawling process.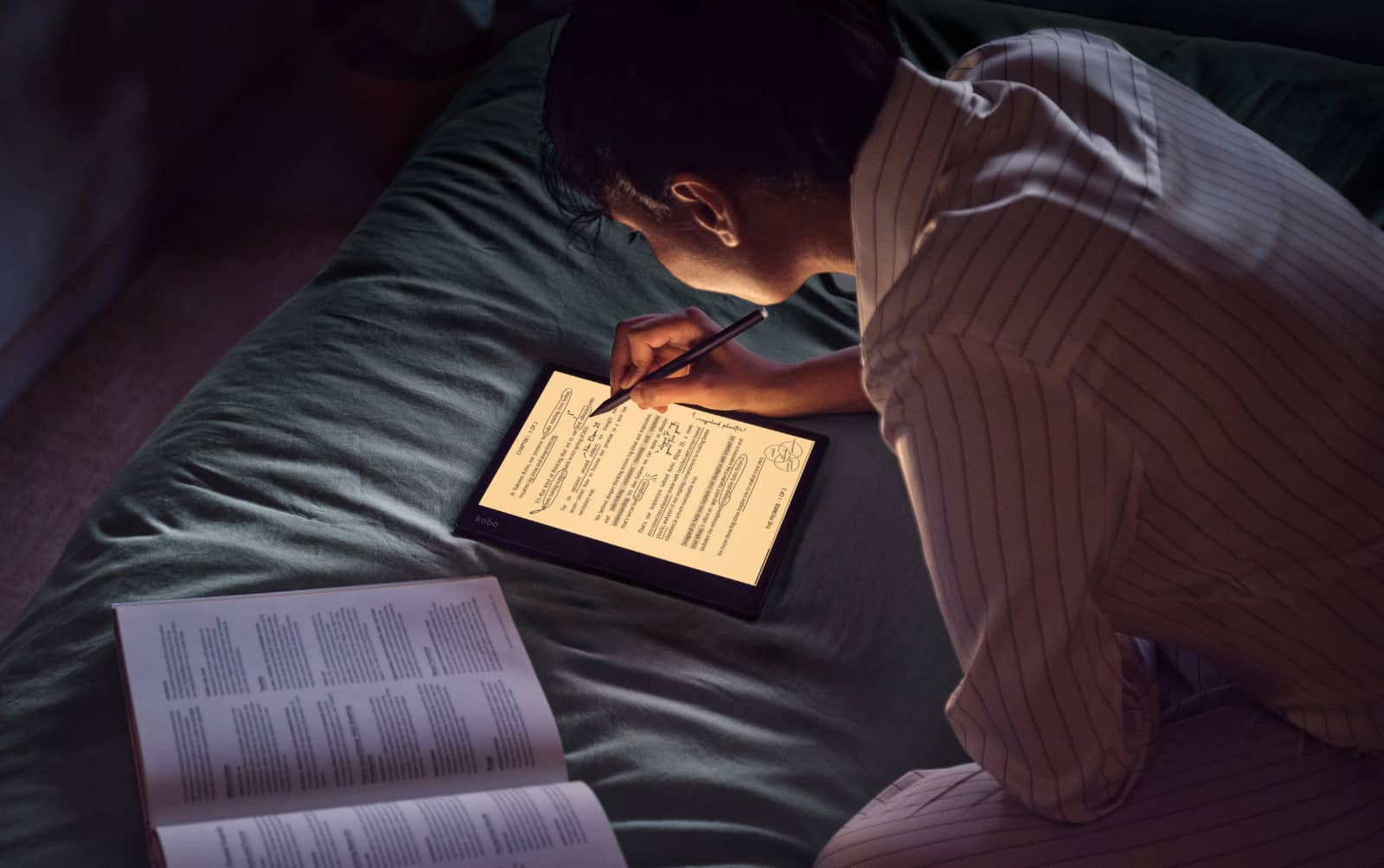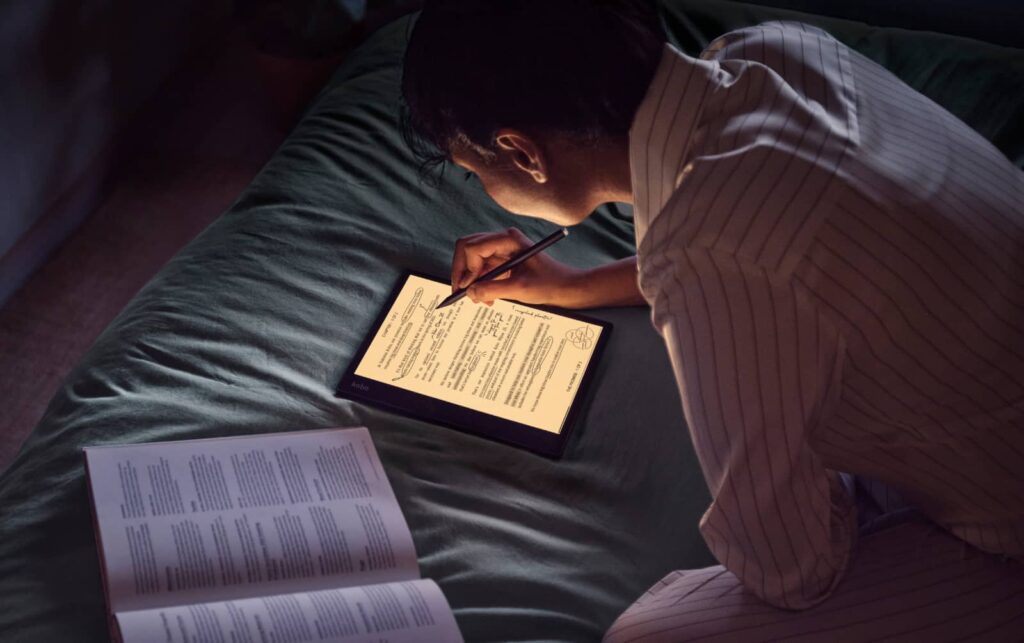 "For avid nonfiction readers, eBooks have historically been an imperfect medium because they couldn't mark up the text and engage with the content as effectively as with a print book," said Michael Tamblyn, CEO of Rakuten Kobo.
"With the introduction of Kobo Stylus, we have solved that and with Kobo Elipsa 2E and our upgraded Kobo Stylus 2, we have created a superior reading experience for nonfiction fans," he said.
Perhaps more interesting, though, is that Kobo is supporting a text converter on the Elipsa, allowing you to convert handwriting to typed text with a mere tap. That's something that could give Kobo's take on the Scribe a bit of an edge, and is different to other Kobo models, at that.
While Kobo models have supported a pen stylus before in the original Elipsa, converting text does appear to be new, and it will also allow documents to be imported and exported through Dropbox with google Drive to come, as well.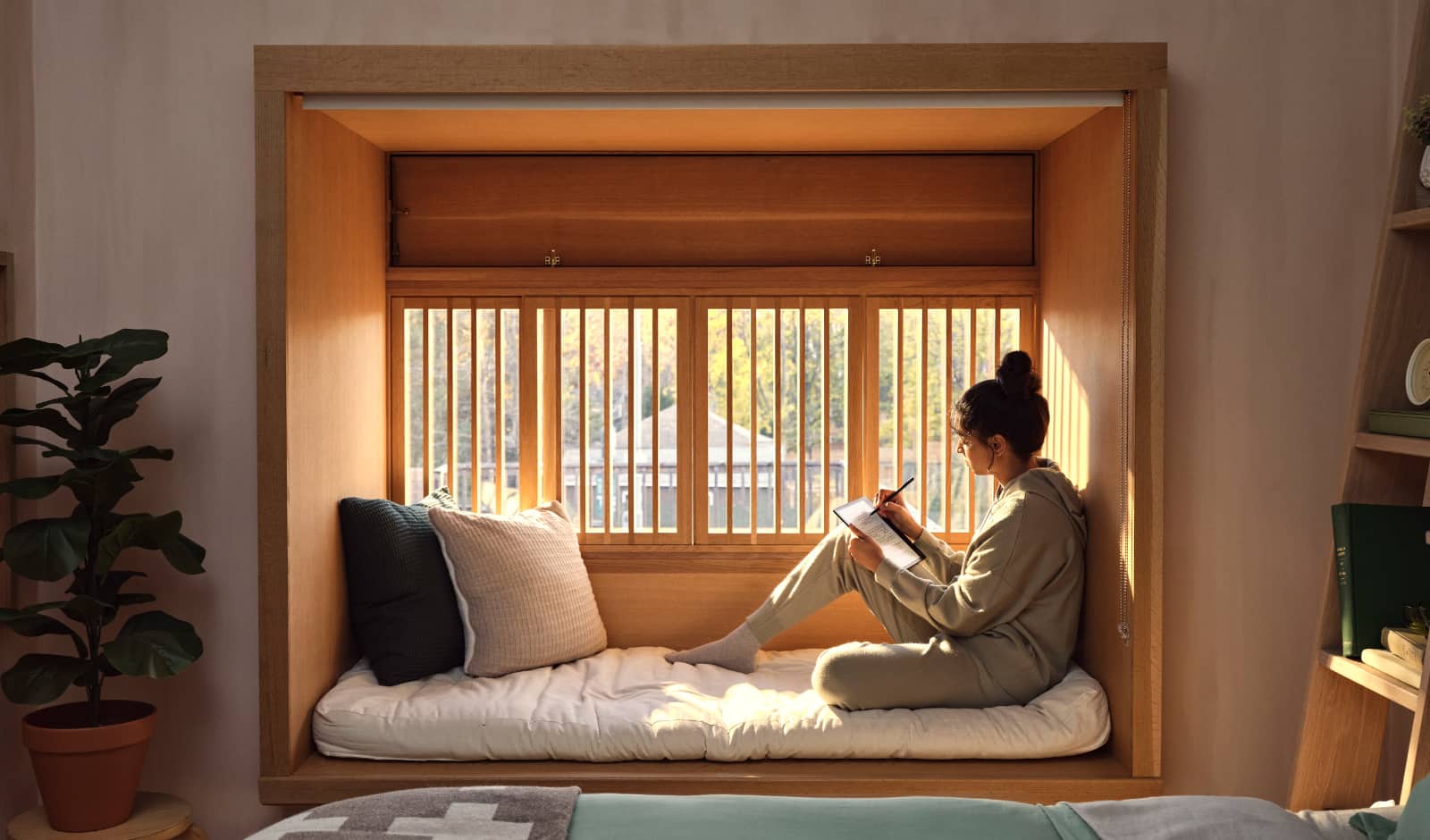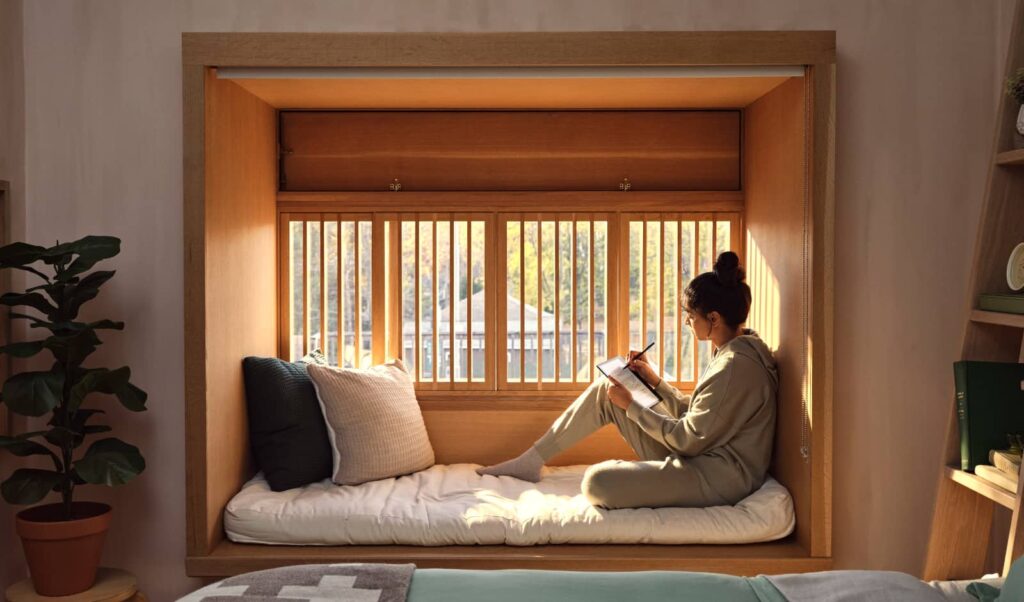 Like other Kobo models, you can expect warm light control with ComfortLight Pro, Bluetooth support, and it's also fairly green as far as eReaders go, made with more than 85 percent recycled plastic including 10 percent from ocean-bound plastic. Unlike other Kobo models, the Elipsa 2E will not be water resistant, though it does include a magnetic edge to at least hold the pencil.
It won't be cheap, however, with Kobo asking for a $629.95 Australian price tag locally on the Elipsa 2E, set to arrive with the Kobo Stylus 2 in the box online and at retailers. Overseas markets aren't much more affordable, with the Elipsa 2E set to cost $399.99 USD, which comes out around roughly the same when you account for taxes and currency conversion.
As to how the Elipsa 2E will fare against the obvious competitor in the Kindle Scribe, that remains to be seen, but be sure to look out for a review in the coming weeks to find out.