Samsung's Galaxy Fold may be the first foldable phone you've heard of, but Huawei's will be the one that really catches your attention.
As expected, Mobile World Congress in Spain is mentioning all about 5G and foldable devices.
In fact, in some cases, the two are coming together, because that's exactly what Huawei has shown at MWC 2019, revealing a foldable phone that could just outshine Samsung's rival announced last week.
The new phone is called the Huawei Mate X, and it's a combination of a phone and table that takes two 6 inch screens (6.6 inch and 6.38 inches technically), and gives the whole thing a foldable form factor, enough so that when the two are folded flat using Huawei's "Falcon Wing Mechanical Hinge", they turn into an 8 inch tablet that an aspect ratio closer to square (we're guessing 4:3, though Huawei hasn't cited in its specs).
Much like the Samsung Galaxy Fold, the design is one that really stands out, but in Huawei's case, it seems to go beyond what Samsung showed, revealing a foldable phone that lacks the bezels almost entirely, with the phone-side of the device adopting a look that has a side frame, instead of the small screen encased by bezels Samsung has gone for.
It's a look that really stands out, and makes a point: this is the future of phones, and it's one that looks good.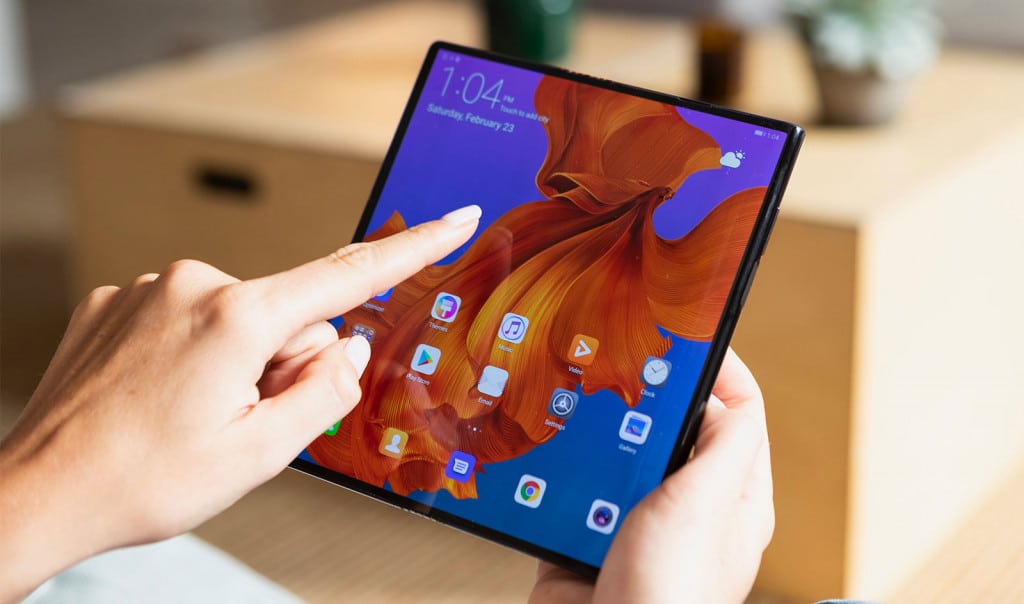 Under the hood is new as well, and it might be a bit of a glimpse into what Huawei has planned for the 5G future.
Inside it Huawei's Kirin 980 chipset, much like what's in the Huawei Mate 20 Pro, alongside a staggering 8GB RAM and 512GB storage, while Huawei's 7 nanometer 5G modem chipset "Balong 5000" will keep people connected to the web, offering speeds as high as 4.6Gbps.
To put that into perspective, if Huawei's Mate X can hit 4.6Gbps on a 5G network, that's just over half a gigabyte of downloads per second. Real craziness.
"The Huawei Mate X's revolutionary form factor is achieved by Huawei's relentless efforts in R&Dm" said Richard Yu, CEO of Huawei's Consumer Business Group.
"As a new breed of smartphones, Huawei Mate X combines 5G, foldable screen, AI and an all-new mode of interfacing to provide consumers with an unprecedented user experience," he said. "The Huawei Mate X will be the first step for consumers to access 5G smart living."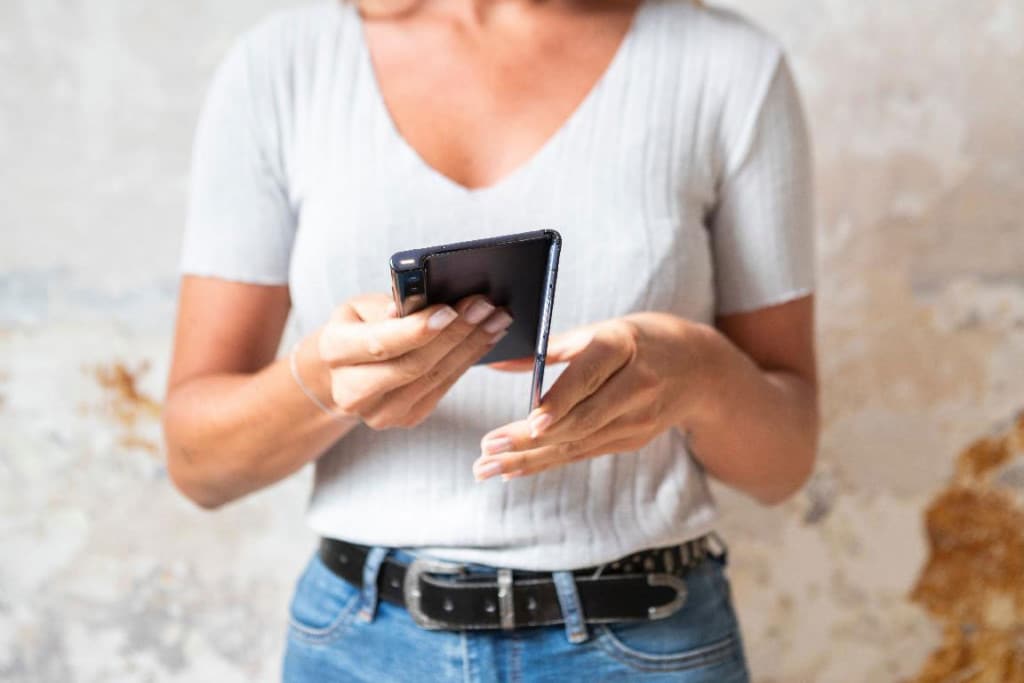 Keeping consumers online will be a part of this, and there's a 4500mAh battery inside, though we're not sure how impressive that will be to power the assortment of screens found on the Huawei Mate X. Granted, Huawei's battery optimisation tends to be very good, especially on its Mate range of devices, but the Mate X is a new device from Huawei, so we'll just have to wait and see.
Even so, Huawei is equipping the Mate X foldable phone with a 55 watt "SuperCharge" technology, capable of recharging the Mate X to up to 85 percent in half an hour.
That should be a good compromise, and as USB-C becomes the universal standard it was built to be, finding chargers around the place will be much, much easier, even if they're not necessarily rated as high as Huawei's SuperCharger.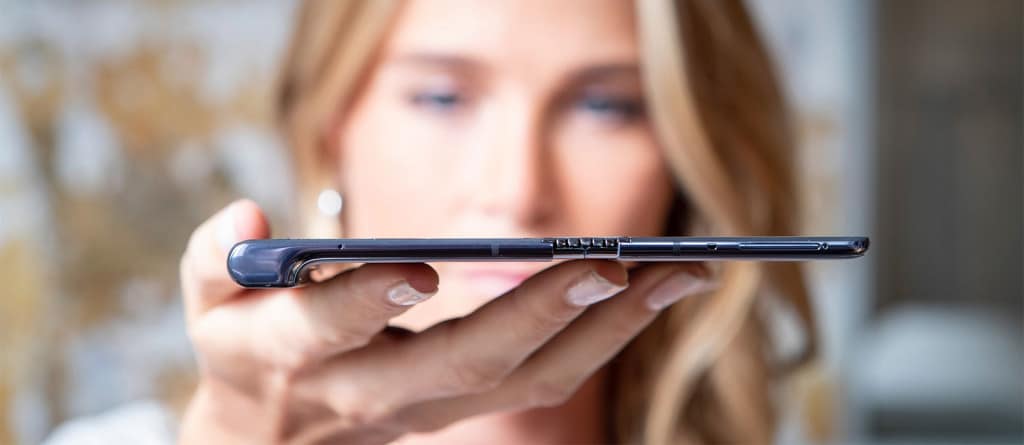 There's also that design, and it's one that really stands out, offering a cleaner glimpse into the future than what we saw with Samsung's Galaxy Fold. Yes, it's still impressive, but Huawei's approach to aesthetics manages to strip some of the shine off Samsung's design, partly because the bezels have gone walkabout.
We're particularly impressed by the industrial design, which instead of adopting notches in the screen or cut-out designs, opts instead for an approach more like a book, providing a spine.
That means you can hold it by the thickest part of the Mate X foldable phone, measuring 11mm there, while the rest of the phone is basically a screen and thinner at 5.4mm.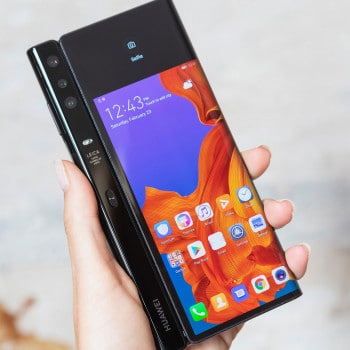 In some ways, we're reminded of Amazon's Kindle Oasis, and even some older tablets Sony has tried in the past. Overall, it's a cute way to handle the issue of a notch, and we like the whole approach of using that edge to install the cameras, because it means the one set becomes both front-facing and rear cameras, provided you're not in the tablet view, of course (which you can easily get to by folding the phone).
As for the price, that's something Huawei's local arm hasn't quite talked up yet, though you probably shouldn't expect the Huawei Mate X to be cheap. We sure won't.
Our guess is the Huawei Mate X will see closer to a $3000 to $4000 price in Australia when it does launch, which will likely be later this year.