Was the 7 inch Google Home Hub not big enough for your smart home needs? No worries, there's a bigger Hub coming this year.
One of our surprise favourite technologies from last year is getting a bit of an update this year, and it's one that could make your smart home just that much more useful.
It is the digital photo frame, or rather the evolution of that digital photo frame that does a little bit more, as the smart display grows up and Google improves what was already surprisingly good last time.
We knew smart displays were coming, but when Google released the first in that category, it set off a chain reaction that pushed other great products into market, including the JBL and Lenovo equivalents.
The original was the Google Home Hub, a product that delivered a 7 inch tablet on a speaker stand, complete with Google Home and a microphone built in, so you could leave it anywhere in the home and talk to it, getting it to do your bidding similar to a Google Home speaker, but with a visual response.
The result was a surprisingly helpful device that evolved the digital photo frame and provided a visual cue for people to talk to their speaker, ideal for people who might not be as comfortable yelling things out to nowhere and were keen to see some sort of response rather than merely here it.
You could say it was an ideal intro to the world of the smart home, and it certainly was for the world of the smart speaker.
But as good as the Home Hub was, the Lenovo 10 inch model also provided excellent competition, because it was bigger and came with a camera, which meant you could also make video calls.
This year, Google appears ready for that, and alongside its Android Q and Google Pixel 3a announcements at the recent Google IO show in California, the company behind Google Home unveiled its next, the Google Nest Hub Max, which also brings the Nest brand of security devices under Google.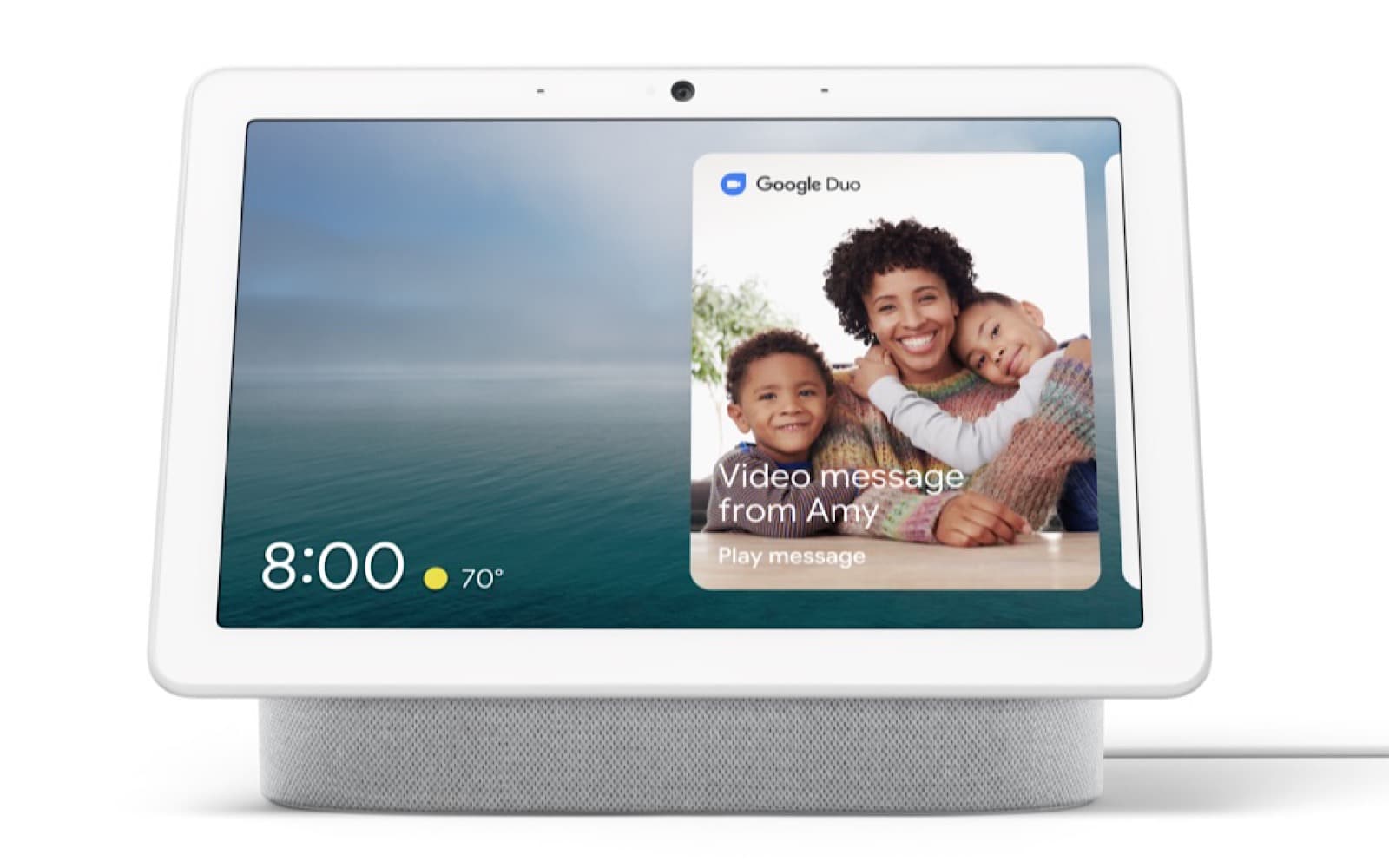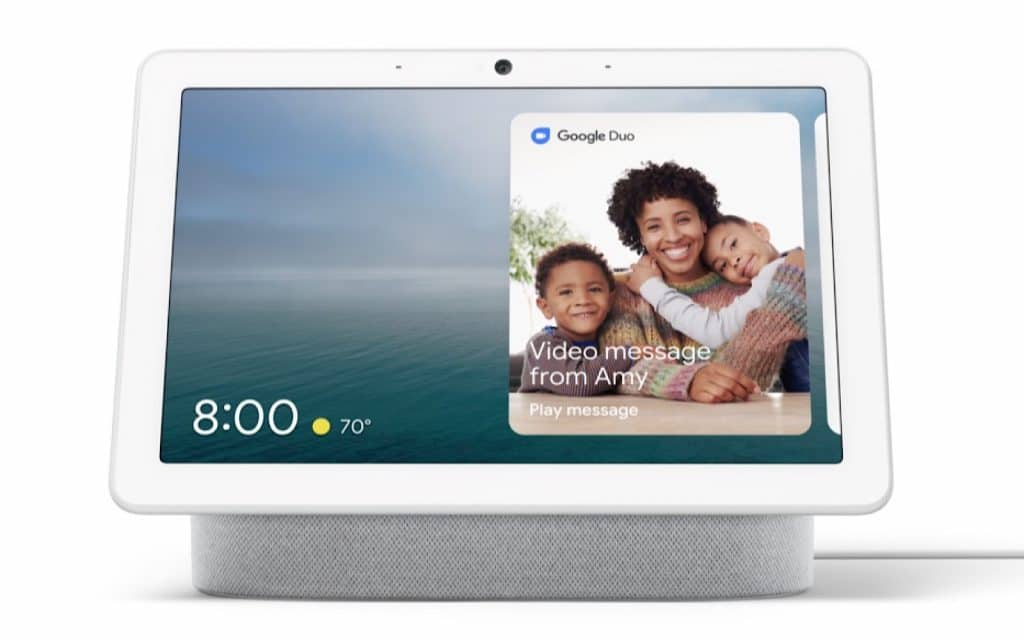 In the Nest Hub Max, Google has renamed and rebuilt the Home Hub, delivering a 10 inch HD screen which will still use Google Photos as its dashboard. It can be used to stream videos as well, and has a touchscreen, but the speaker has been upgraded and now boasts a woofer on the back.
One of the major additions is the camera, which isincluded to to let you either make calls using Google's services, or use the camera in the Nest Hub Max as a security camera remotely, and see what it sees when you're not there.
That camera can also recognise people, and so once it has been trained to do so, can change the information on the screen to match who is in front of it and even be controlled that way, complete with gestures. Google is relying on hand gesture monitoring for this, while the person tracking technology is a facial recognition technology handled only on the Nest Hub Max, meaning it doesn't get sent back to Google and never leaves your home. You have to turn it on to use it, as well, which you also don't have to, and can leave it running with just one device.
And if you don't like the camera at all, there's a switch on the back of the Nest Hub Max that will let you disable it altogether, alongside the microphone.
The good news on this one is that the Nest Hub Max is coming to Australia in the next few months, with a "winter" date pencilled in and a recommended retail price of $349, a little more than the original Google Home Hub (which is now the Google Nest Hub) and cost $219 when it was first released.