The Star Wars collection is finally available in 4K Ultra HD, but you'll need to subscribe to the newest streaming media service if you want to watch.
Australia has a new streaming service this week, as Disney's take on the category arrives. Understandably, it's a pretty big push, and it's one that removes Stan's Disney library additions from last year, meaning if you were watching a Disney or Marvel program on Stan in the past week, you no longer have that access.
Instead, you'll want to turn to Disney+, which has launched in Australia across the various phone, tablet, and smart TV platforms, appearing on iPhone, iPad, Android, Apple TV, and many others, including a website counterpart.
The launch of Disney+ doesn't just come with Disney programs, as the House of Mouse owns quite a bit more than Elsa, Moana, Rapunzel, Tiana, Ralph, Mickey, Donald, Goofy, and Lilo and Stitch. With Disney owning Marvel, Pixar, and Star Wars, you'll find quite a bit on the service, as well as titles from Fox and National Geographic. That helps make Disney+ a streaming service for more than just the little ones, with movies and shows intended for adults, too.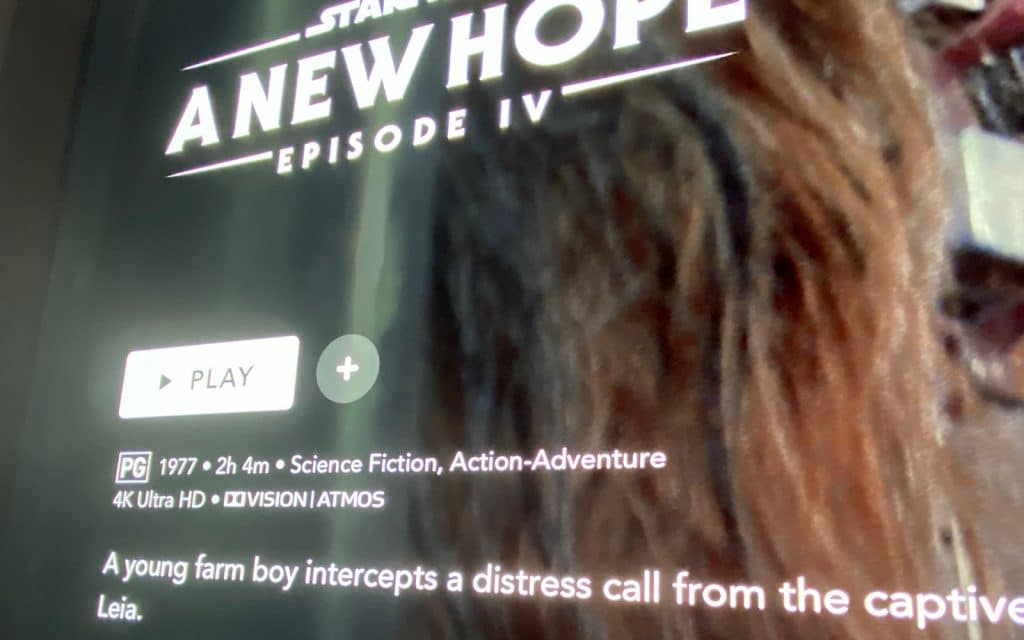 In fact, if you're a bit of a Star Wars fan and are craving access to more or less the entire film and TV show library, you'll find it on Disney+, with much of it in 4K. Even though Lucasfilm, Fox, and Disney have yet to release the older films in 4K Ultra HD on 4K Blu-ray, Disney+ is now the one place you can turn to in Australia to find the movies that started it all in Ultra HD, with A New Hope, The Empire Strikes Back, and Return of the Jedi available in 4K, alongside the newer films.
That's a pretty serious reason for folks to check out Disney's service, particularly if they have a 4K TV, or even if they've just bought themselves a Dolby Atmos sound system, as you'll find quite a few movies supporting that. You'll need 4K-capable way of logging into Disney+ to make Star Wars 4K work in Disney+, such as the Apple TV 4K, but when you do, there's no extra price for the 4K edition of the service. There's merely one set of pricing, at either $8.99 per month or $89.99 for the year.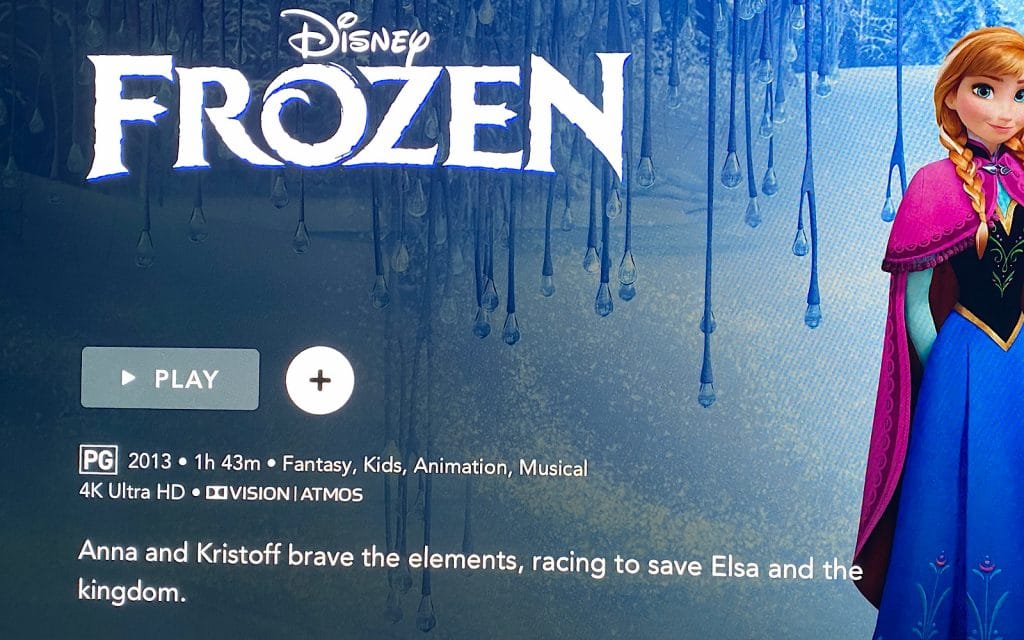 Star Wars in 4K isn't the only 4K options shown on the service, with quite a few other titles available there, too. We've not yet gone through the list extensively, but a quick glance showed Frozen, Moana, and Brave in 4K, suggesting that quite a bit of Disney's newer list should be found in one of the highest resolutions you can use right now, though there's no word on 8K availability. We imagine that one will be a while off.
Disney+ also sees quite a few movies and TV shows you may not expect, allowing you to relive your childhood with the likes of Darkwing Duck and the 90s X-Men TV series, plus 29 seasons of The Simpsons.
There are also originals, as well, including the Jon Favreau-helmed Star Wars TV show The Manadalorian, plus a short show from Toy Story 4 about Forky, and a show form National Geographic that has Gordon Ramsay exploring the world.
All up, there are a lot of reasons to check out Disney+, though 4K has to be high up on the list if you have a 4K TV in your life.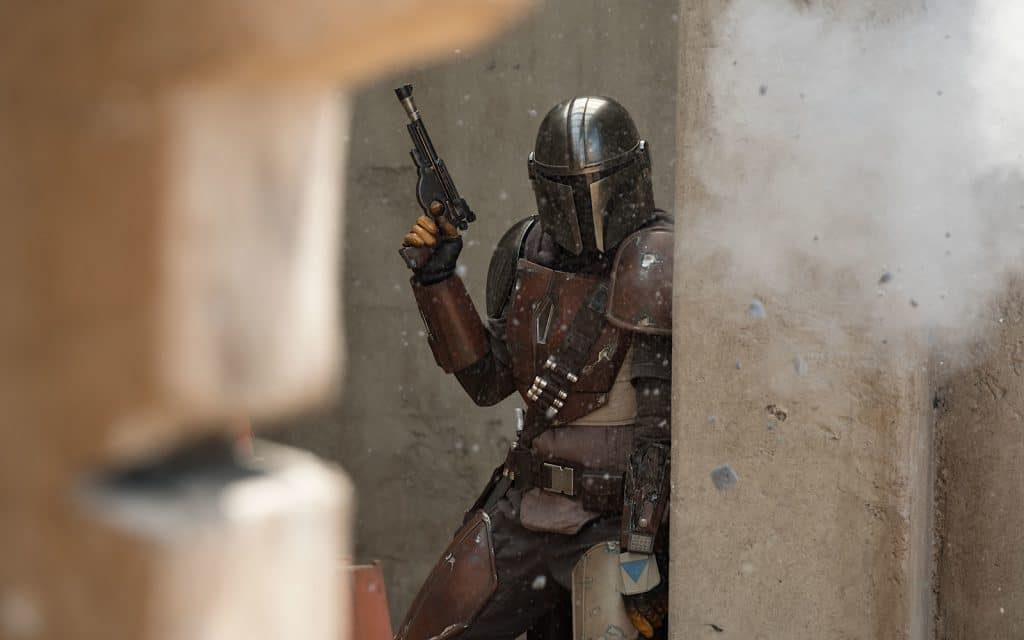 As it is, 4K content can be a bit of a question mark at the best of times, but is obviously in a better position than the sheer lack of 8K content. While you can find 4K on services and on Ultra HD Blu-ray, you may not have the latter in your life. Streaming services make 4K that much easier, and with the availability of the Disney, Fox, Marvel, Star Wars, and Pixar universe creeping into 4K on Disney+, it puts 4K content in reach of more screens.
This week, that 4K content is available on 4K compatible devices, including LG's webOS smart TVs (including those made for Bang & Olufsen), Samsung's Tizen smart TVs, and Android TV on Sony's Bravia televisions. You can probably expect 4K support found on the Xbox One X, Sony PlayStation 4 Pro, and the Apple TV 4K, as well, though you'll need a 4K TV to make 4K Ultra HD work.
All other devices that support Disney+ won't see the 4K support, though HD and Full HD are what you can expect, and there's support for Chromecast and Apple AirPlay, too, so there's still plenty of quality, as well as downloads to take the Disney programs on the go with you.
As for what else is coming, that's something that remains to be seen. But with Fox's program library including the likes of Family Guy, American Dad, Bob's Burgers, and countless others, we suspect Disney+ only has room to grow.
Disney+ is available now in Australia from $8.99 per month with a seven day trial.