Cameras aren't always created equal, and if you want to shoot the stars, you need something slightly different.
Even though you can capture a portrait, a candid, a landscape, a building, a macro, a monochrome, or the moon on any camera, if you're thinking of dabbling with astrophotographers, you need to think a little differently. Sure, the lens will change everything, with some lenses letting you get closer, ideal for capturing those candids and portraits and macros and the moon, but the camera itself can affect what you capture, as well.
Take how camera companies have tried to improve sharpness in some cameras, with the changing or removal of the anti-aliasing or "optical low-pass filter", a material that can help a camera sensor deal with edges and artifacts, blurring detail that the sensor might struggle with so that it looks smooth. In some models of digital SLRs, camera makers have actually removed that layer to help improve clarity out of the camera, though it can come at the expense of other issues, such as creating unwanted noise in images of fabric and materials.
You see not every camera is created equal, and likewise not every use for every camera is created equal. Sometimes, a camera maker needs to think out of the box in order to make its camera work for applications.
In the case of capturing the planets, the stars, galaxies, and the whole area of astrophotography, camera makers have been known to take what works in a conventional camera and play with the settings to make it work there, too. Even though recent models of phones, such as the iPhone 11 Pro range and the Google Pixel 4 and 4 XL have been made to work with the stars better, if you want to do some astrophotography, you've needed something else, something different.
Yet the cameras made available for the stars and space of astrophotography aren't typically one-trick ponies, and can be made to work for other applications, such as portraits or landscapes, but they usually have a little trick that makes them just that much more relevant for capturing images of the heavens, and we're seeing another of those this week.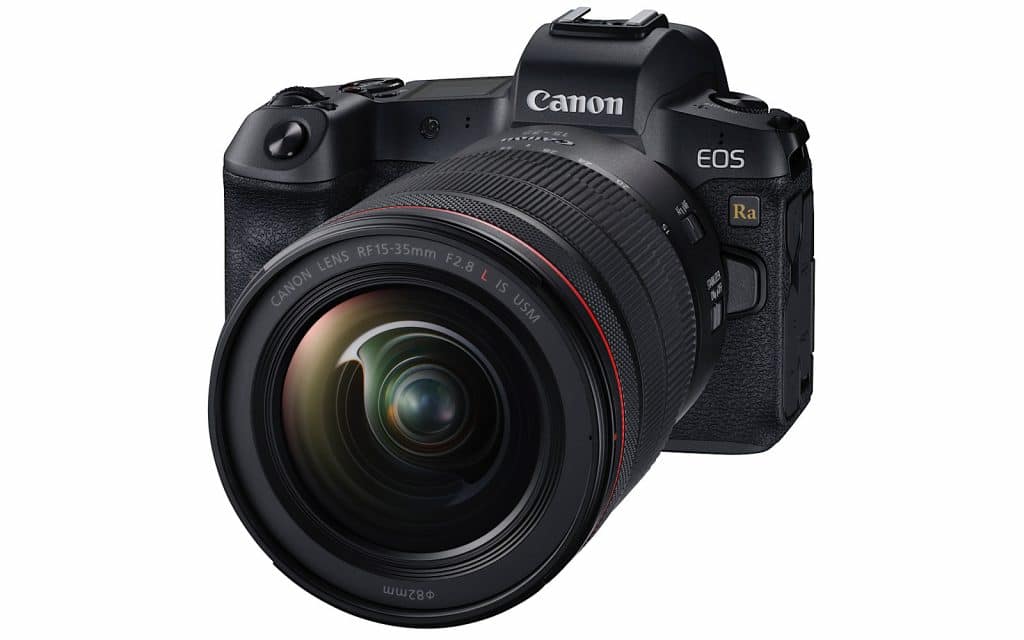 Canon has taken last year's full-frame EOS R and modified it into a variant for capturing the skies, arriving in the EOS Ra. While it might seem like this name calls on an Egyptian god, the "a" refers to astronomical photographic uses, with the EOS Ra a little different from its EOS R sibling thanks to one new feature: infrared filtration.
Inside the camera and protecting the sensor is a new infrared filter that can allow hydrogen alpha light to hit the EOS Ra's full-frame 30 megapixel CMOS sensor, making it possible to capture the colours of a nebula, something that typical infrared filters on cameras would prevent.
You should be able to capture this in a 30 megapixel image, or even on an 11 megapixel still if you decide to link up the Canon EOS Ra directly to a telescope, but there's also 4K video and 4K timelapse capture on the camera, as well. Plus the camera shares the same full-frame mount as the EOS R, so you'll find a few lenses to use with the camera, plus Canon's conversion rings to make other lenses work.
Astrophotographers may like the change to the electronic viewfinding on the screen, which will support magnification up to 30x, meaning they'll be able to zoom in to nail that focus properly.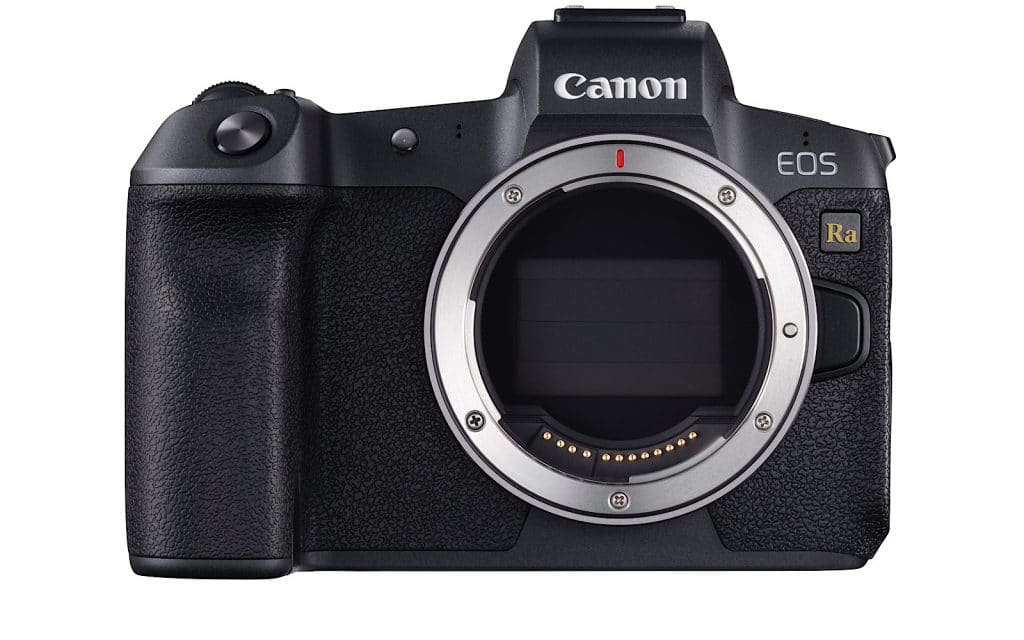 Primarily, though, the IR filter is the main difference between the EOS Ra and the standard EOS R, and if you're an astro-geek, this might be the sort of thing that gets you to buy.
There aren't many camera conversions made for astrophotography, and typically when infrared is involved, there's either a sense of DIY that can be remarkably intricate to the point of damaging the camera, or just fixing everything in post. Canon has made astrophotography cameras before, and they're usually variants of successful camera models that can be connected to telescopes, so the EOS Ra is no different.
However there's no price yet as for what Australian astrophotographers might have to pay for the new camera, with a US price of $2499 set for the EOS Ra, but no Australian RRP. That's fairly normal for Canon, with the company suggesting dealers will set the price, though we expect the EOS Ra to cost around the $4K mark when it launches in December.