It's not just Nikon entering the pro mirrorless arena, because Canon is there too, rocking up with the Canon R.
The juggernauts of digital professional cameras have been challenged, and now it's time to step up. With Sony's mirrorless cameras giving pros something else to pick outside of the regular staples that are Nikon and Canon, it's clear the industry stalwarts need to act.
We've already heard from Nikon with its Z series cameras, both of them, so what does Canon have in store?
It starts with R, and makes the focus on lenses. You might even call this a reinvention for Canon.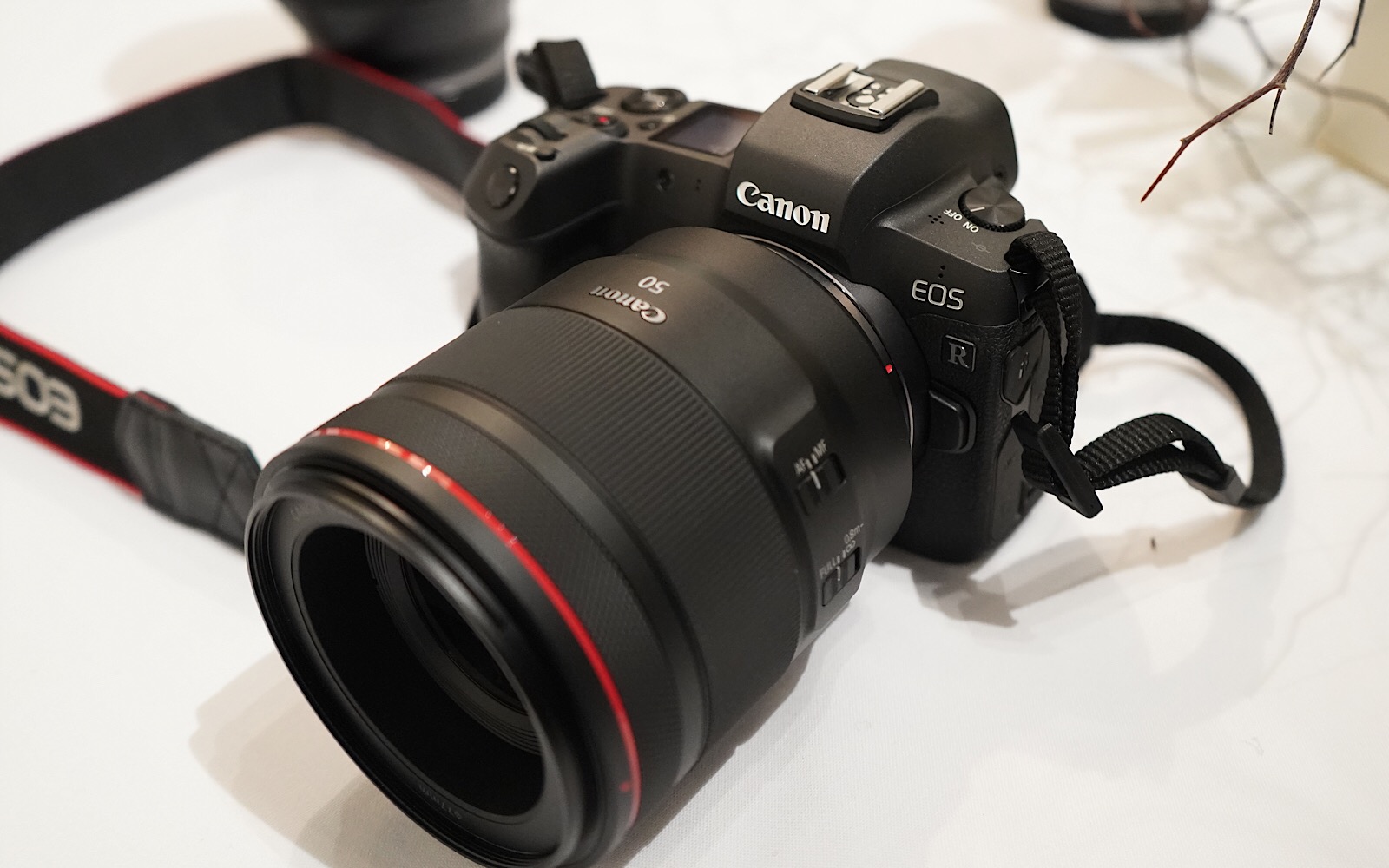 Launched as the Canon EOS R, it's not the first dance Canon has had with a mirrorless camera, as the EOS M series focused on enthusiast photographers has served as a starting ground for Canon's exploration into the mirrorless world. However the launch this week is something very, very different.
Instead of being built for the low to mid-range, the Canon EOS R is focused on the high, delivering a 4K capable 30 megapixel full-frame camera with a clear focus on lenses. In fact, that's one area Canon told Pickr that was thought of first.
Apparently the idea is to focus on the lenses for the system first, developing a new mount Canon calls the "RF" mount which includes a massive 54mm diameter and a 12 pin connection to allow the lens to talk to the camera at a faster speed than other Canon cameras.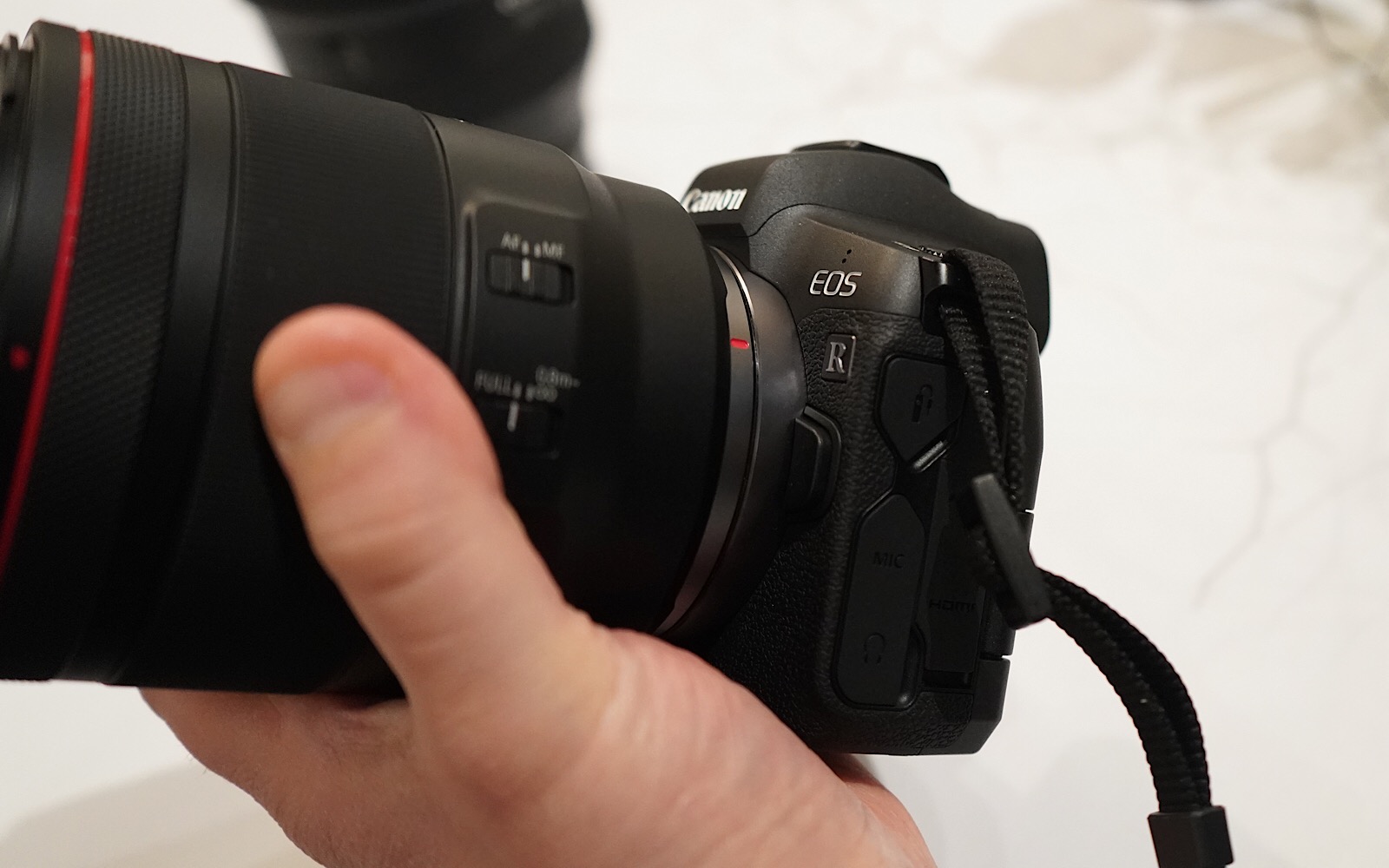 While optics are a major part of the design — big lenses, specifically — Canon has also change the design of the lens slightly, including a control ring at the front of the lens, letting you control more than just the focus, mapping the ring to another part of the camera, such as shutterspeed or aperture control. That concept is very similar to one Samsung once had for its mirrorless interchangeable lens cameras, but obviously disappeared when Samsung killed off that range.
Now the concept is here in a Canon camera, and it's just one of the ways you can control the Canon EOS R. You'll also find regular control wheels like other cameras, a touchscreen that can flip around to the front, and a new capacitive touch bar, allowing you to slide back and forth with your thumb on a little touch-sensitive panel to control more of the camera.
"Since its launch in 1987, the Canon EOS system has been the benchmark of imaging performance, from entry-level to professionals at the highest level," said Jason McLean, Director of Consumer Imaging at Canon Australia.
"We've continually pushed the boundaries of technology, design and innovation, and today we build on that legacy with a revolutionary new system that enables photographers and videographers to look at the world through new eyes."
Hands-on with the Canon EOS R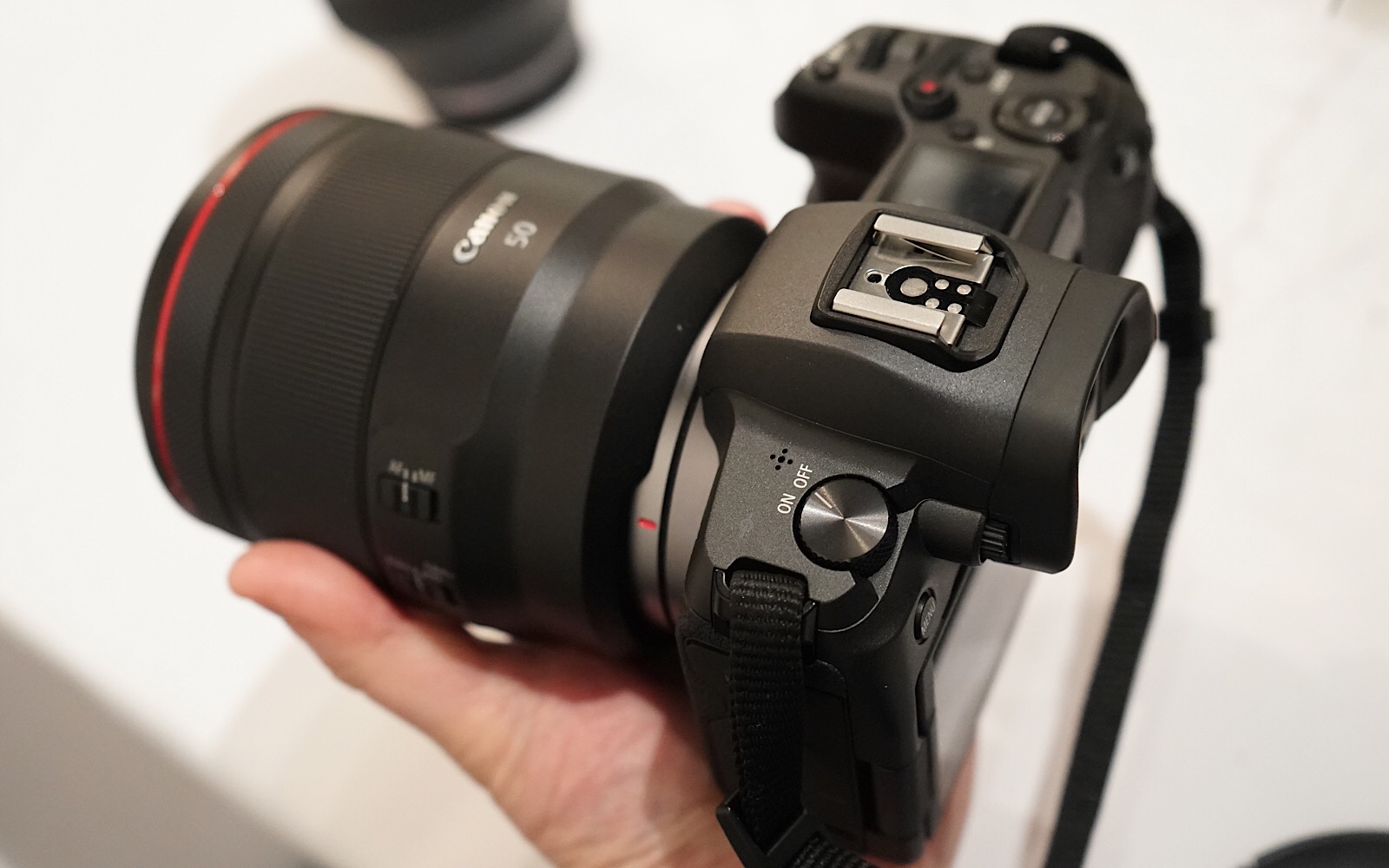 So how does this new camera feel, and how does it affect how you view the world?
Spending a few minutes with the EOS R, it's easy to see that this is more than just a mirrorless version of another Canon camera. Rather, it's a properly new body, and one that feels very good in the hands.
Weighing just over half a kilo (660g) without the lens and substantially more with one, Canon's EOS R feels very comfortable in the hand, with a solid grip that's easy to get your hands across.
Of course, you get a touchscreen on the back with its vari-angle design, and there's also a nice OLED viewfinder to look through, which is handy.
Very interesting are some of the features Canon has thought of, such as a mechanical sensor cover that goes over the sensor when the camera is off, protecting the sensor from dust, and something other full-frame mirrorless cameras aren't quite equipped with, leaving the sensor exposed to dust bunnies.
Canon is also bringing some technologies over from existing models, such as dual pixel autofocus and eye detection autofocus, while 4K video capture is also found in this camera.
We don't have any pictures from the camera itself, sadly — Canon wouldn't allow it — but what we saw at the launch suggested the EOS R would definitely be more than capable, and would be good enough with old lenses as well, which would work with optional converters.
Canon's new lenses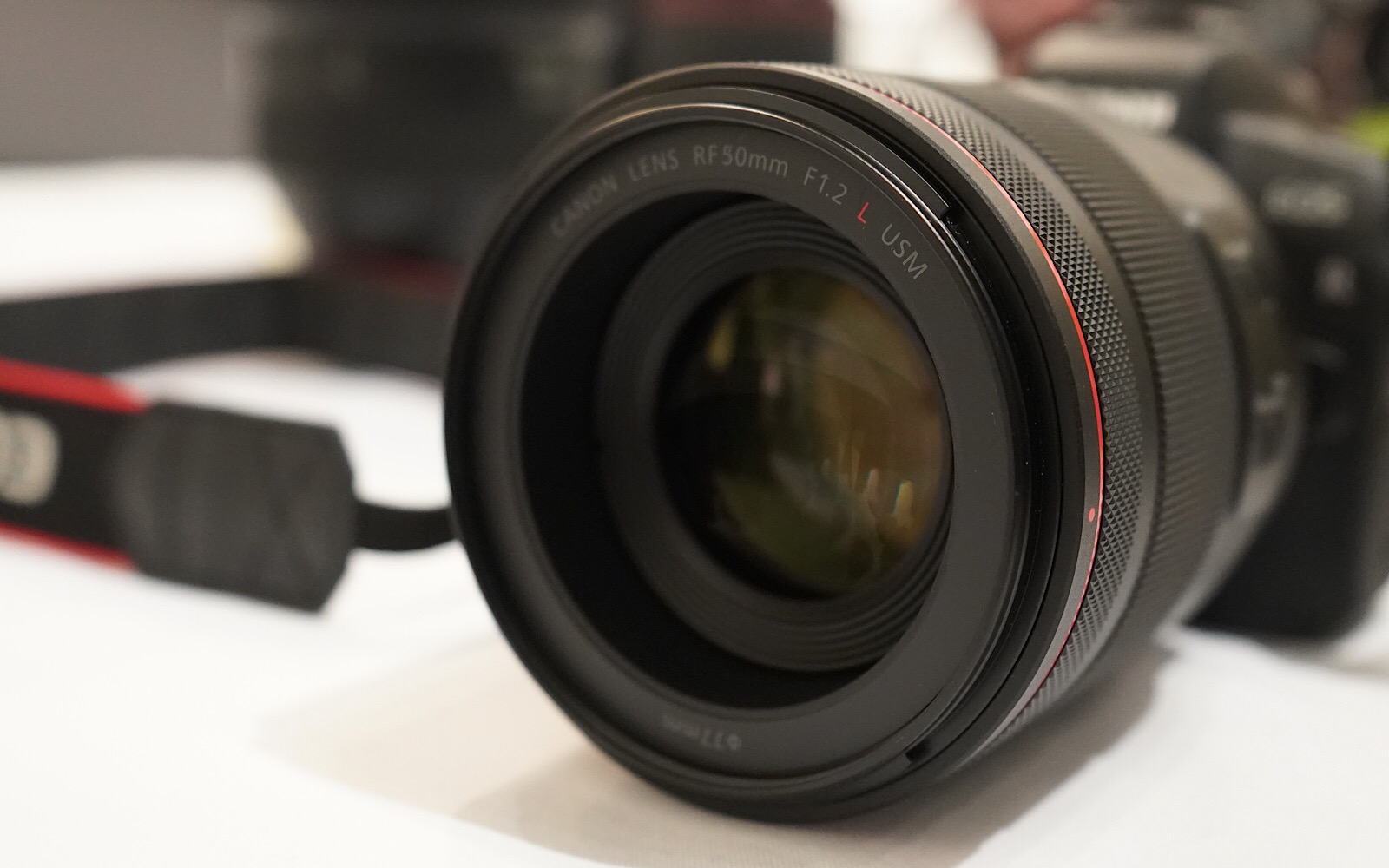 The other big part of the EOS R announcement is that of lenses, and it was one of the first things we saw at the launch in Sydney.
Quite simply, Canon's new lenses are massive, with a big 28-70mm F2.0 lens, while the 50mm F1.2 is just positively massive. It was the first thing this journalist locked eyes on when he sat down, and wow, did he just spend time staring at the lens throughout the launch, amazed at the possibilities it could offer.
Those two lenses are made specifically for the Canon EOS R's RF mount, and there's also a 24-105mm F4, as well as a macro 35mm F1.8, providing a good four lenses for the new mount, plus those old lenses able to be made to work.
Canon has also thrown in support for filters with a "drop-in filter mount", allowing you to take other lenses — like fisheye lenses — and attach filters to the back of the lenses, connecting them to the camera. That's not necessarily the same as a Cokin filter, but in a similar way, it can be adapted to fit on lenses not necessarily suited for filtration. You won't see this until next year, though, so you have some time to wait.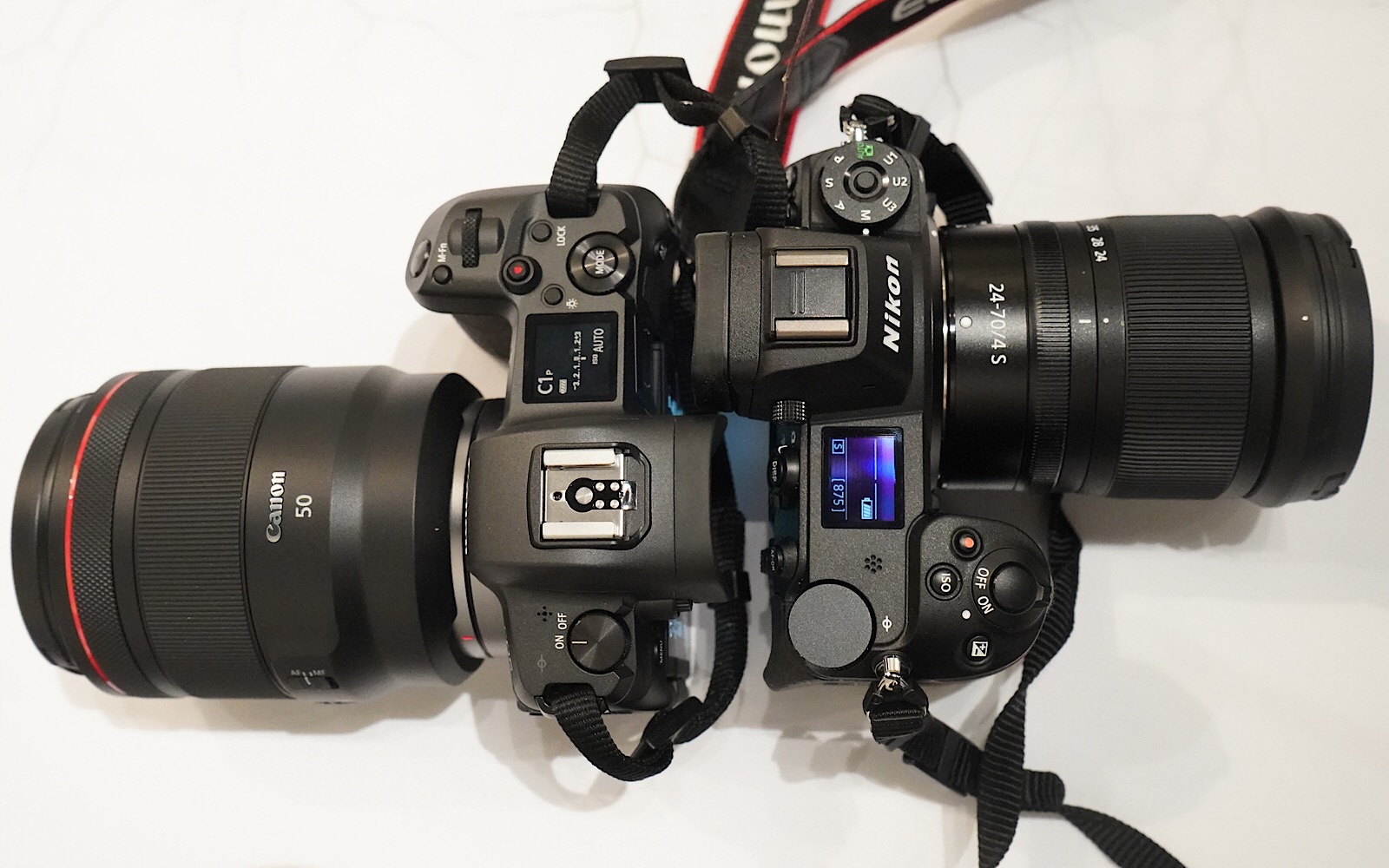 Release
Fortunately, you don't have too long to wait to try Canon's EOS R for yourself, arriving in stores October 9.
There are lots of features we've not mentioned as well, and they all add to a camera that appears to offer some very aggressive competition to what's out there.
With two full-frame mirrorless cameras on the way from Nikon and several from Sony, Canon has some strong camera competition to fight against, and will make finding the right camera very, very interesting.
We'll let you know what we think when we've spent more time with the Canon EOS R, which hopefully shouldn't be too far away.