Apple's properly flagship phones see an update and upgrade in camera and performance, arriving in the iPhone 11 Pro and iPhone 11 Pro Max.
While the iPhone madness for this week kicks off with the replacement to the iPhone XR, it's not alone.
Alongside the iPhone 11, there are two new models, as the iPhone XS and iPhone XS Max are replaced and removed from the line-up entirely, with the iPhone 11 Pro and iPhone 11 Pro Max taking their spots.
Yep, you read that right: the iPhone 11 Pro is the new proper flagship for Apple's iPhone, and the mouthful-of-a-name in the iPhone 11 Pro Max sees the top spot for the iPhone 11 Pro range.
So what makes the iPhone 11 Pro more "pro" than its iPhone 11 sibling?
It's not likely to be the performance, because they both share the same new Apple A13 Bionic chip, boasting up to 20 percent more performance across CPU and graphics chip, improving battery efficiency alongside.
The design is similar to the iPhone XS and XS Max as well, offering a stainless steel band, but with a textured matte glass back helping to make the iPhone 11 Pro range a little easier to grip and quite durable.
Like the iPhone 11, there's a glass that Apple rates as the "toughest glass ever in a smartphone", alongside IP68 water resistance. That water rating should be good for taking it into water, but if you plan on hitting the pool or beach, make sure to wash it under the tap afterwards, as IP ratings aren't certified for chlorine or salt-water.
Alongside the durability improvements, there's also a new camera, and that's easily the most distinctive change.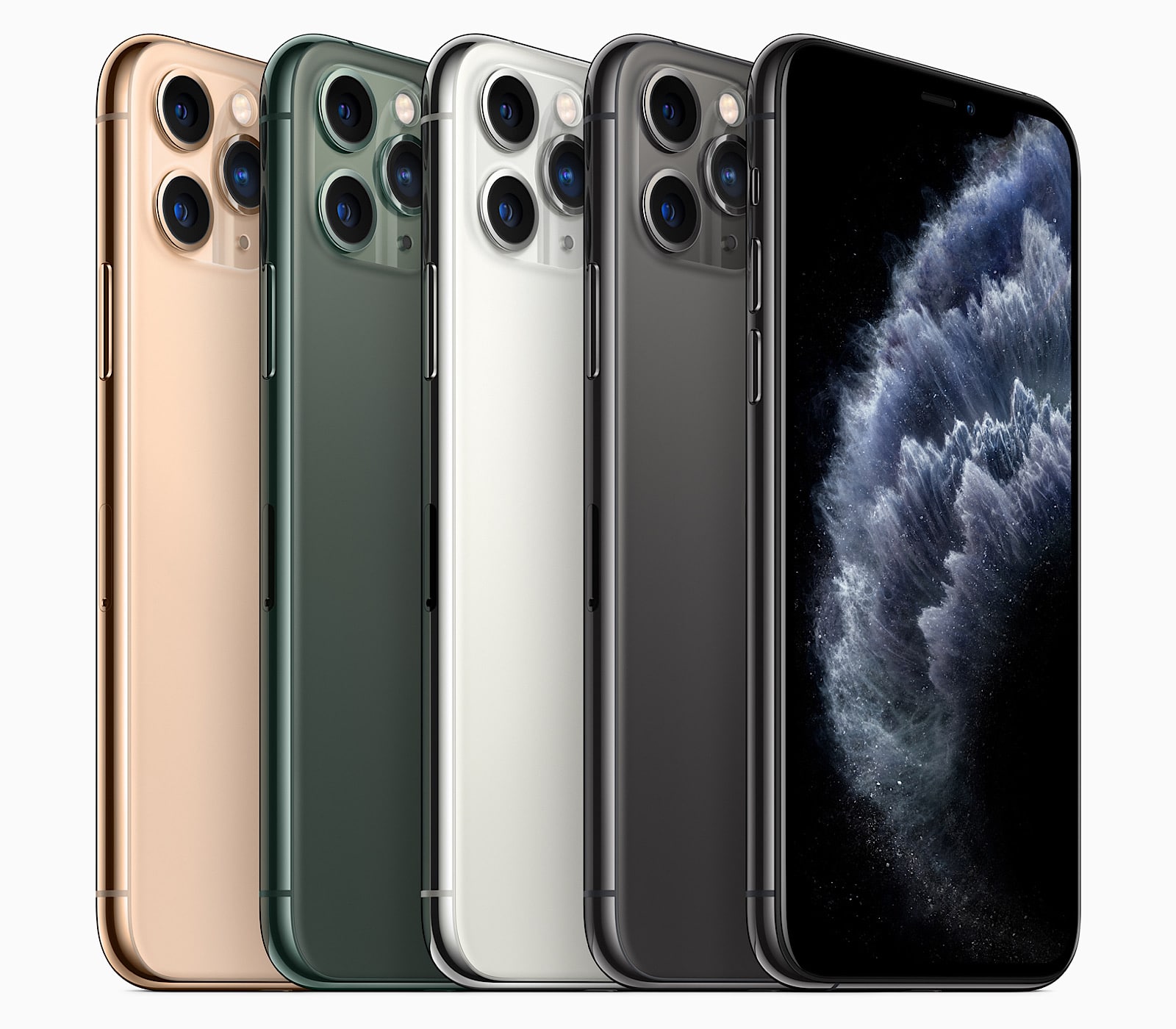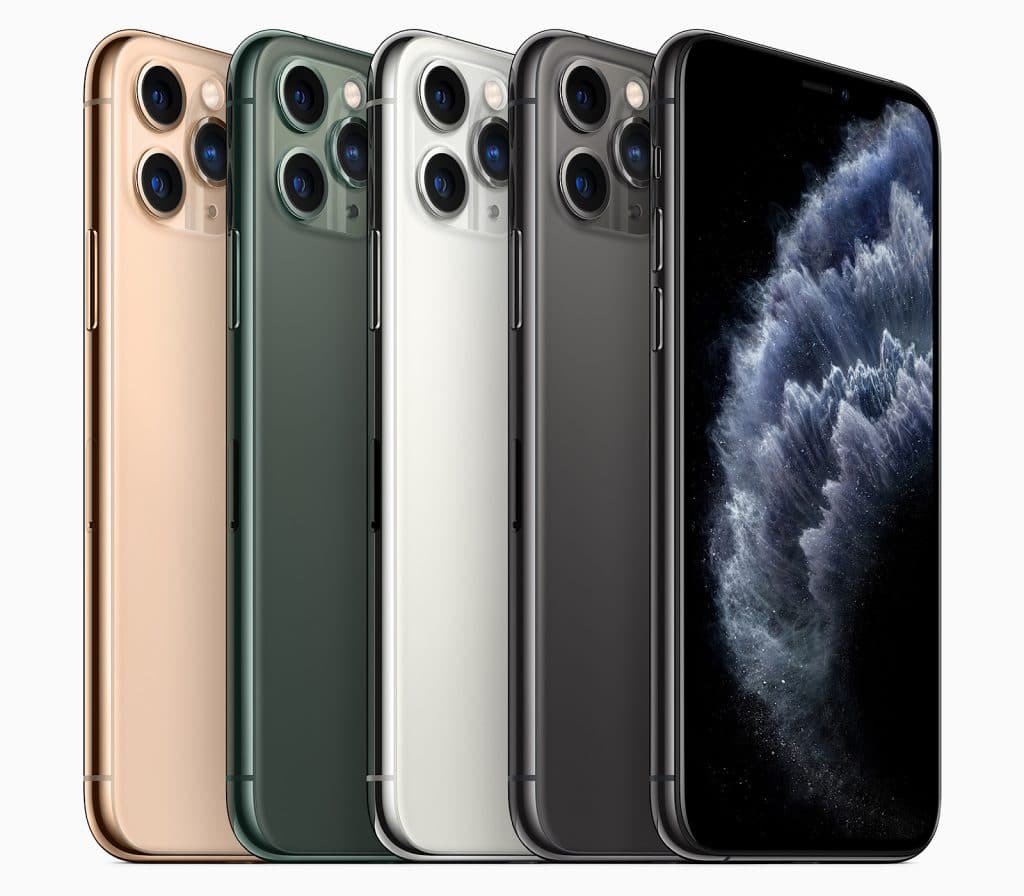 Much like the rumours had hinted, Apple has moved to a more square hump on the back incorporating three cameras, delivering the standard and 2X telephoto cameras of the iPhone XS and XS Max, with an ultra wide camera alongside. All three are set to 12 megapixels, and so is the camera up front for selfies.
The rear camera changes will help you get wide and close, and come together with Apple's take on machine learning to deliver not just more of the scene, but potentially more light and detail, with a night mode delivering improved low light and an upcoming "Deep Fusion" mode to optimise the detail in the scene thanks to the Neural Engine found on the new Apple A13 Bionic processor.
All up, it's what Apple is doing to make its camera system better, and it comes alongside changes to the cameras in the iPhone XS series, with an updated low-light aperture in the 2X telephoto camera, now sporting F2.0.
It comes together in a camera design that is definitely more distinctive, at least until we see it from another brand, and moves to separate it from the many phone companies sporting the vertical camera configuration Apple kicked off in the iPhone X.
What's more, it looks a little like a Bolex film camera, an older style of movie capture camera that featured three lenses attached to a rotational turret that you could move into place to capture from.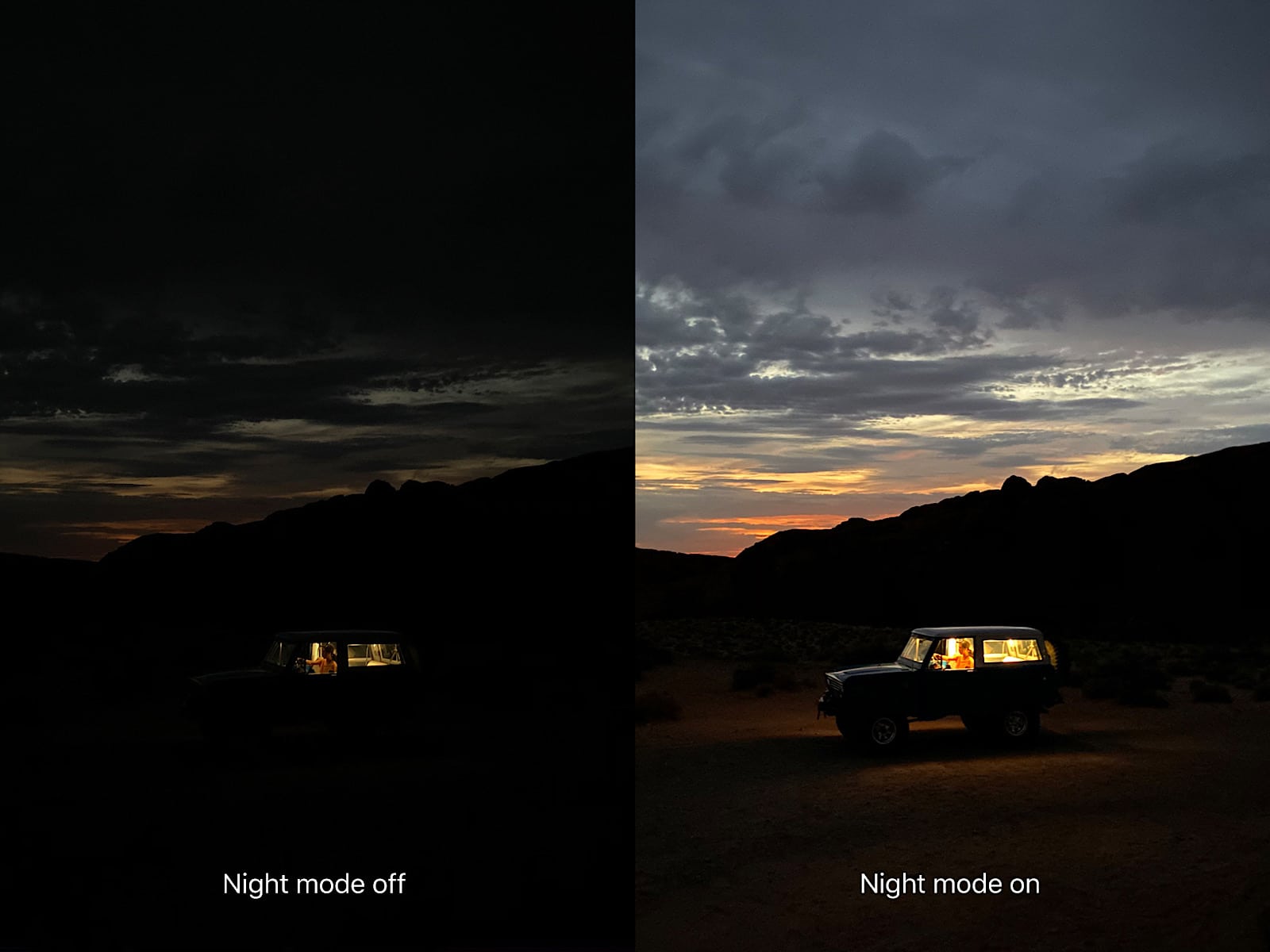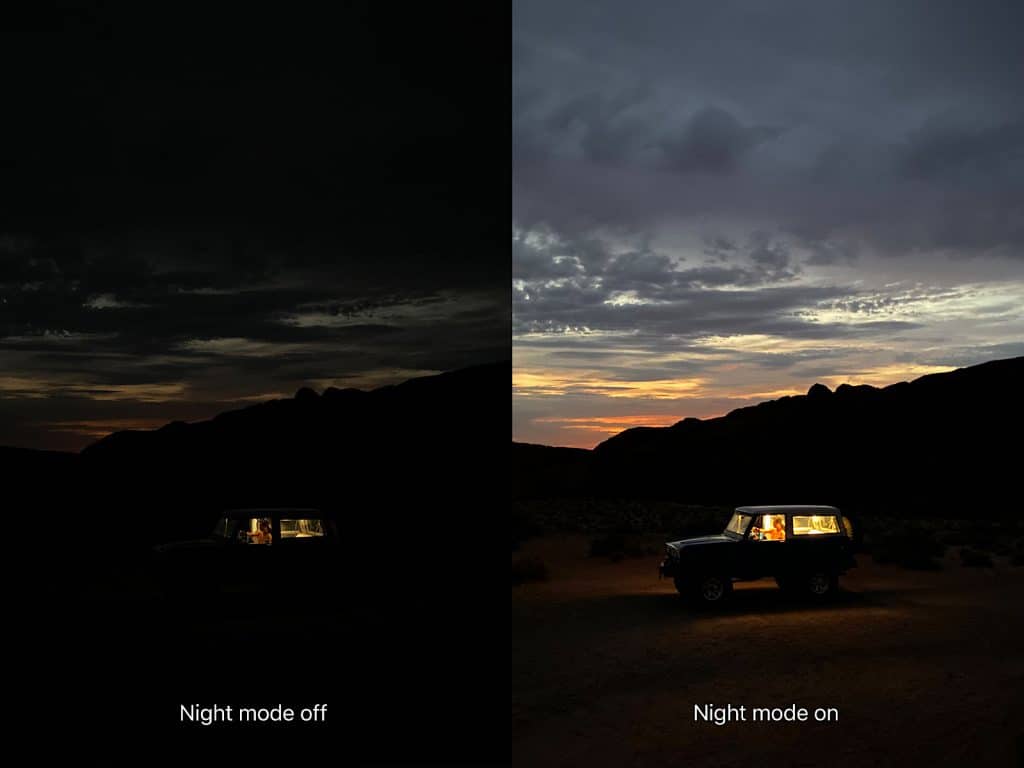 At the front, the change will see higher resolution selfies, alongside a slow motion mode for selfie videos, a feature the iPhone 11 gets, as well.
Like the iPhone 11, there's also fast 4G, fast WiFi 6, and support for Dolby Atmos 3D audio, plus improvements for AirDrop coming from an included Apple U1 wireless chip.
This all sits under what appears to be a slight change for the range, with a custom-designed OLED display for each, the iPhone 11 Pro sporting a 5.8 inch OLED screen while the iPhone 11 Pro Max gets a 6.5 inch variant.
"iPhone 11 Pro and iPhone 11 Pro Max are the most powerful and advanced smartphones we have ever made," said Phil Schiller, Senior Vice President of Worldwide Marketing for Apple.
"They are packed with sophisticated technology that pros can count on to get their work done, and for anyone who wants the very best device made, even if they are not a pro," he said.
If these features help to make an iPhone you can see yourself using, the good news is you won't have to wait long.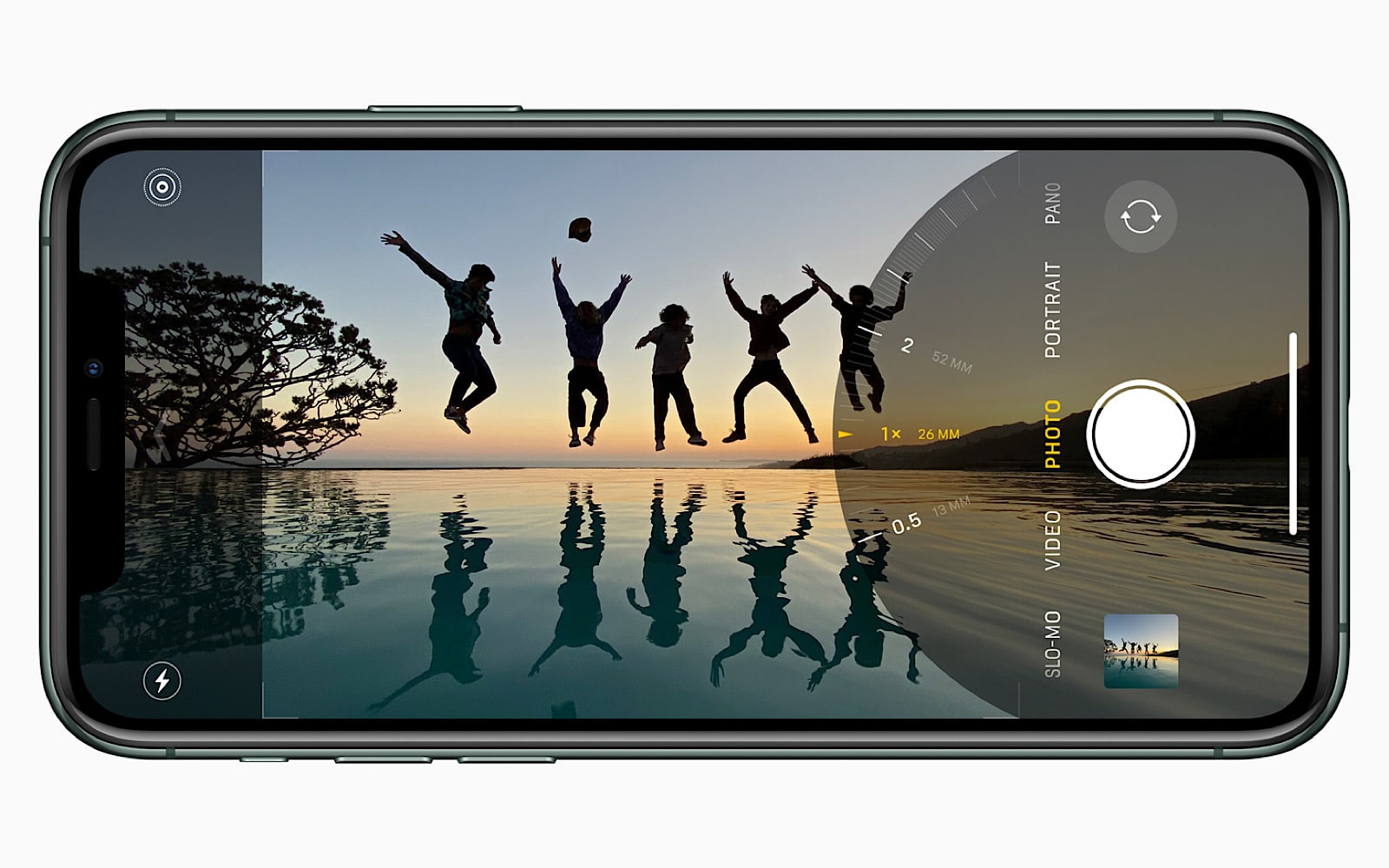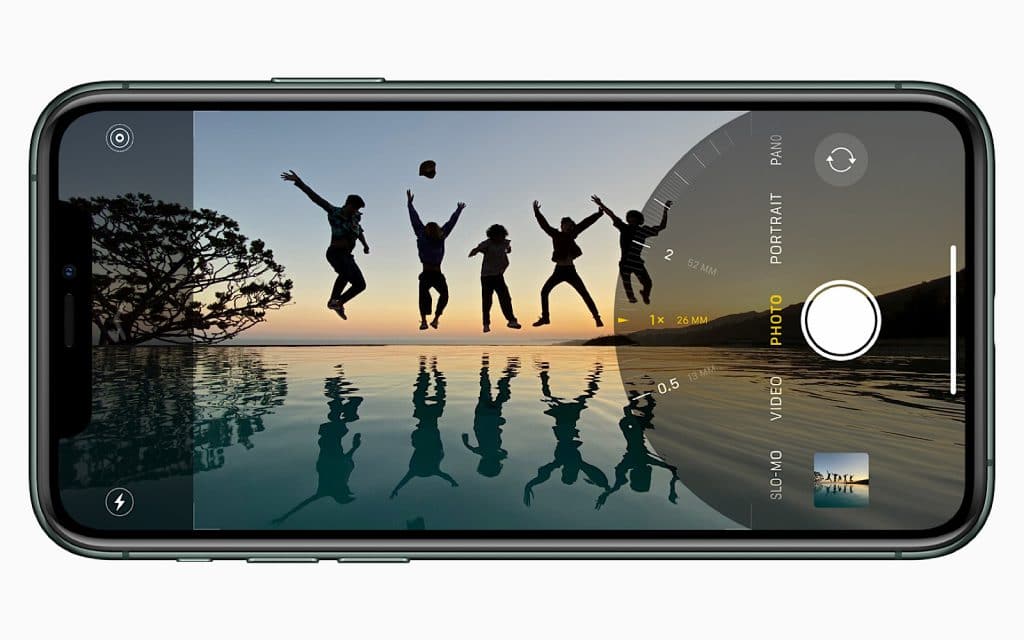 Apple's iPhone 11 Pro and iPhone 11 Pro Max are coming to Australia very shortly, seeing pre-order this week and release from next Friday, September 20. Pricing for the iPhone 11 Pro takes over from the iPhone XS, starting at $1749, arriving in 256GB for $1999 and 512GB for $2349, while the iPhone 11 Pro Max jumps in price just a little, with the 64GB iPhone 11 Pro Max costing $1899, a 256GB Pro Max at $2149, and the 512GB iPhone 11 Pro Max for $2499. Yes, it seems we're practically at a $2500 iPhone.
If you were hoping to see Apple move last year's iPhone XS and iPhone XS Max to the lower spot for more convenient pricing, you will be left a little saddened.
This year, the iPhone XS and XS Max have been retired, with the range going from most expensive to least starting at the iPhone 11 Pro Max to the iPhone 11 Pro, to the iPhone 11, iPhone XR, and then the iPhone 8 Plus and iPhone 8. Now the entire "current" iPhone range supports wireless charging, and starts at $779 for the iPhone 8 and $949 for the iPhone 8 Plus.