If a standard TV won't quite cut it for you, the latest set from Bang & Olufsen converts LG's 2019 C9 OLED TV into something more interesting.
Finding the best TV is more or less something you have to audition for yourself, standing in front and letting the experience overtake you. Whether you love the solid blacks of an off OLED or prefer the sense of colour from a metal-coated quantum dot in QLED, you definitely have choices, and they even come with other aspects, too.
Outside of the colour and picture quality, great TVs in 2019 and beyond can be super thin, provide 4K Ultra HD, excellent audio, and even act as a bit of a picture frame, or just blend into the wall with an ambient mode.
Or they can do something different entirely. They can swing out and put on a bit of a performance, making the act of turning your TV on and off more than just a screen that cuts from or to black.
Bang & Olufsen has certainly had experience making that happen, and in previous models of its TVs, has provided moving stands that could follow you, while digital curtains emulated that experience of going to the movies in the first place.
In a new model, B&O is putting on a bit of a performance similar to the 77 inch Harmony model it launched earlier in the year, making a slightly smaller variant in the Beovision Harmony 65.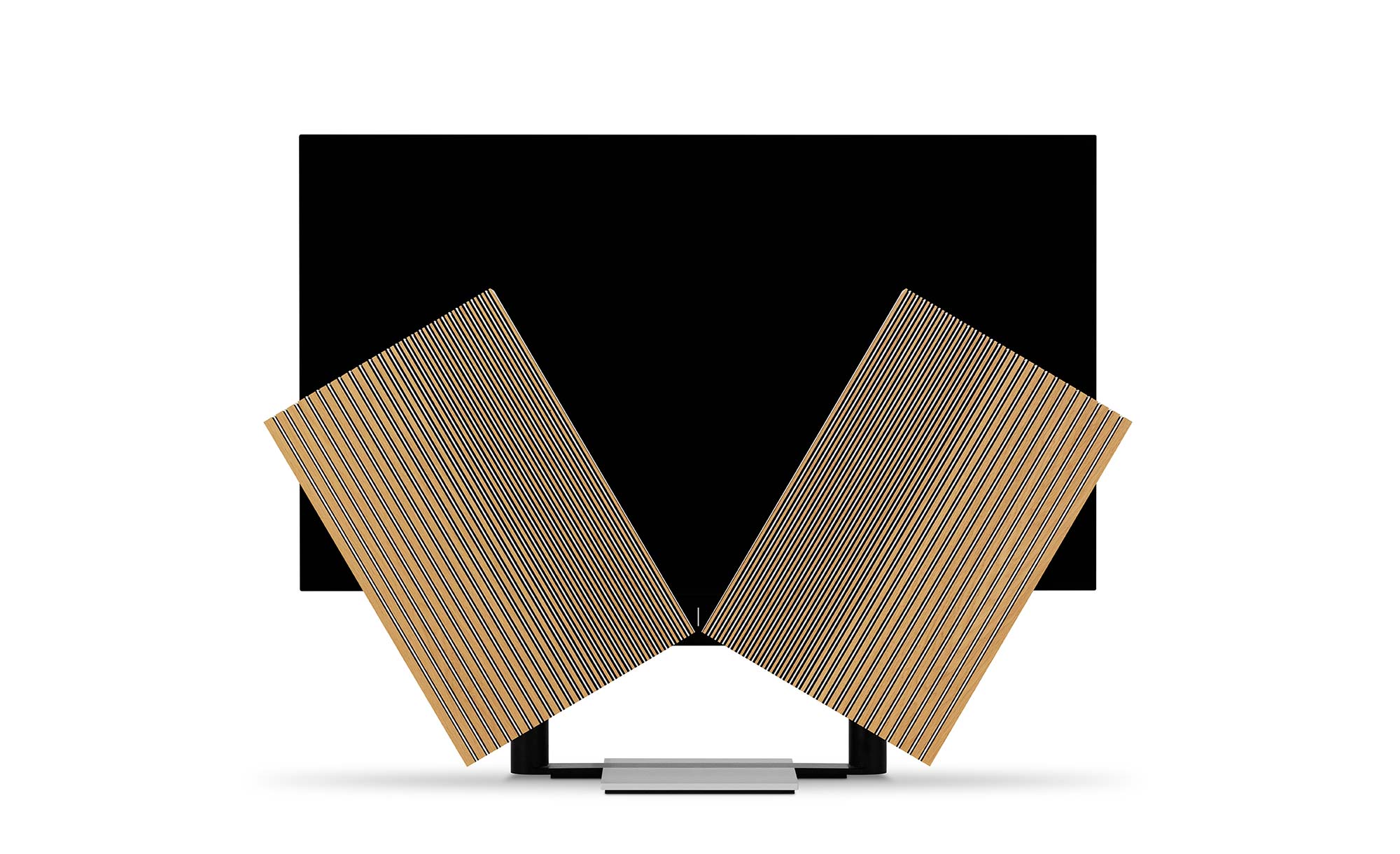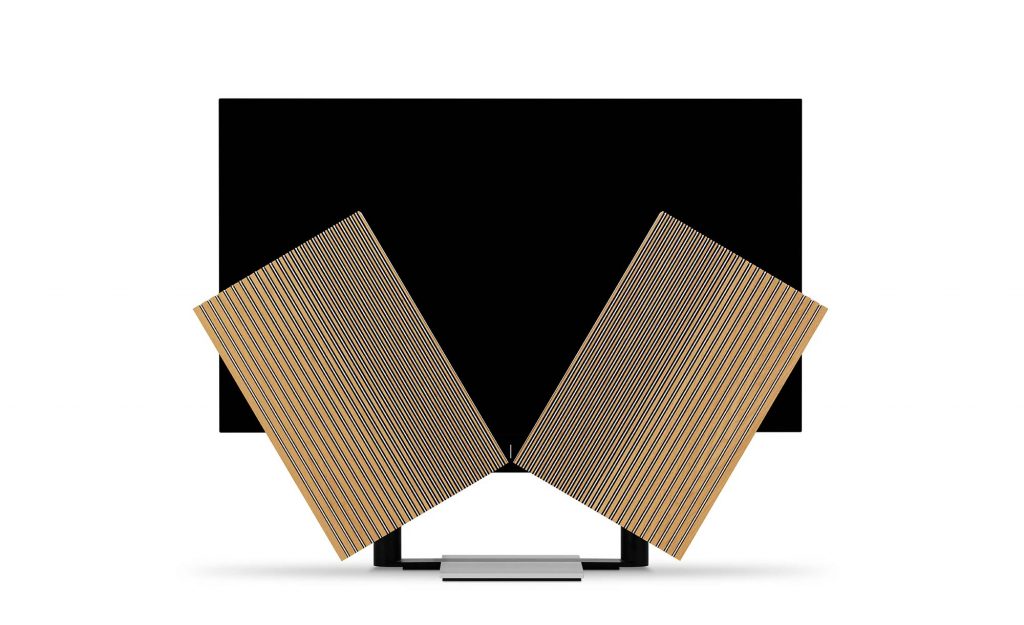 As the name suggests, the B&O Harmony 65 is smaller, dropping a good 12 inches in size thanks to a different OLED panel. While the Harmony 77 relied on an LG wallpaper display, the Harmony 65 uses the LG 65 inch C9, taking that screen and placing it inside a housing complete with wings made from oak and aluminium that act as the speakers, closing shut in front of the TV when not in use and swinging and fanning out in performance underneath when you're going to use the screen.
Aside for the OLED panel inside,the Beovision Harmony 65 supports AirPlay 2, Bluetooth, and Chromecast, and relies on LG's webOS, which means app support includes Netflix, Amazon, YouTube, and Stan. It will also talk with B&O's other audio products, such as the Beolab speakers, though it does come with a 7.1 surround sound decoder, handy if you have any other Beolab speakers at home.
Don't expect the B&O Harmony 65 to feature the same price as LG's 65 inch C9 OLED TV, though, because it clearly doesn't. While the 65 inch C9 retails for just under $6000 in Australia — and can be found for under $4K if you look around — the B&O Beovision Harmony 65 will cost $21,500 in the wood and aluminium front, or with a two-tone fabric and aluminium front for $23,000 (below).