A smartwatch is more than just about displaying the time, and the next version of the Apple Watch operating system intends to show that and more.
Now that the smartwatch and wearable movement has settled in for the long haul, companies are looking to make the hardware for our wrists do a little more. You can control your smart home with them, and play music from them, and thanks to the use of eSIM technology, you can even take calls through the watch when your phone is nowhere to be found (or just left at home).
But the focus in the coming year might be on how a smartwatch can help you in your life, with Apple giving watchOS more health-related features in its next update, announced this week at WWDC.
The yearly conference has already shown us what the iPhone and iPad have coming, as well as the upcoming macOS and iPad app integration, changes to the Apple TV, and a new product or two from Apple, but pretty soon, there will be a change or two as well on the Apple Watch side of things, as its maker looks to bolster the health and fitness side of its wearable.
Coming later in the year as part of watchOS 6, Apple will include more menstrual cycle tracking, allowing wearer to track flow, symptoms, and use it to aid fertility tracking, and this will also be available as part of iOS 13 for the iPhone, as well.
Folks who might be worried about big sounds and how they affect their hearing will have a decibel meter available under the "Noise" app, which can send a notification if the noise you're hearing reaches 90 decibels. At that point, it might be time to move, or slip in a pair of earplugs.
And there will also be trends in the activity app, giving Apple Watch owners some information as to how they're going, with coaching if you need that little kick to get back into the swing of things again.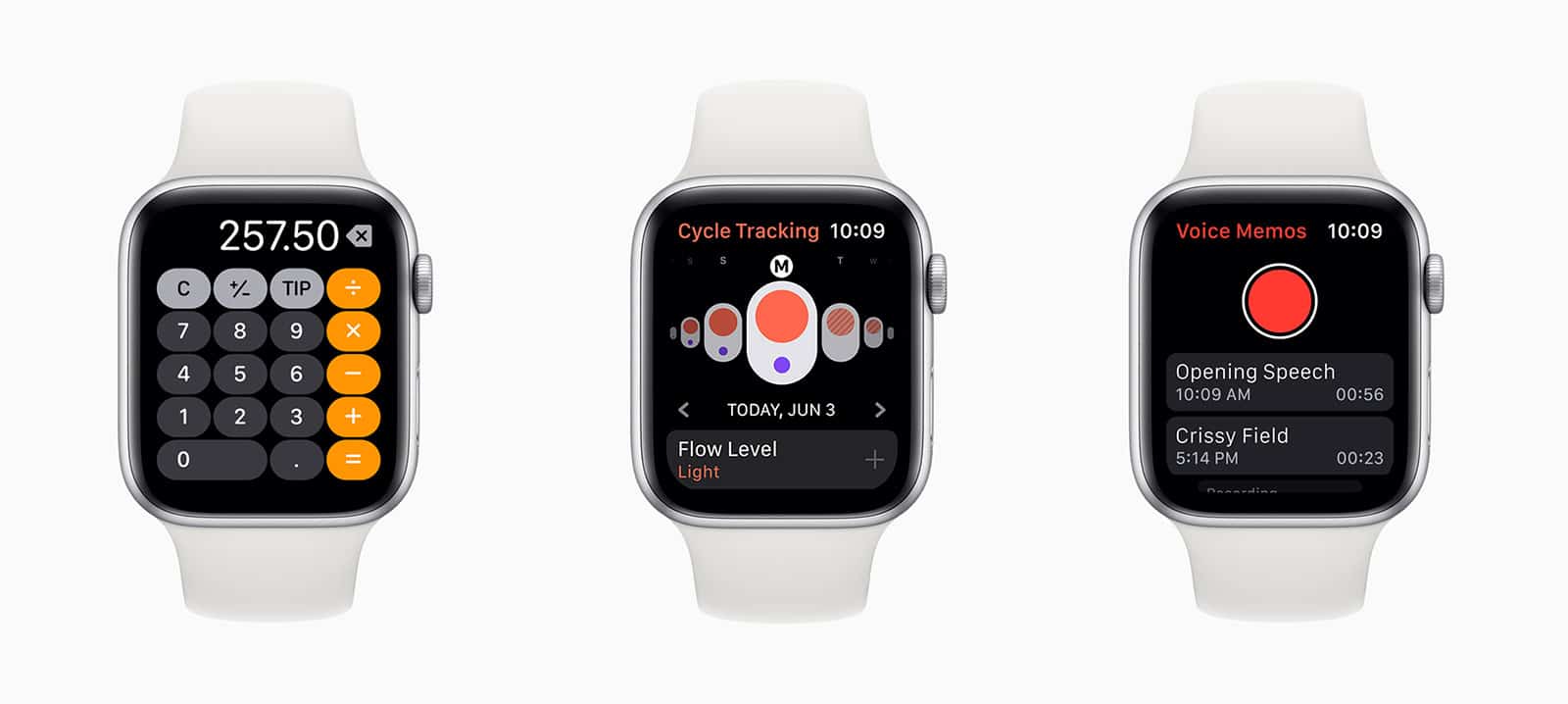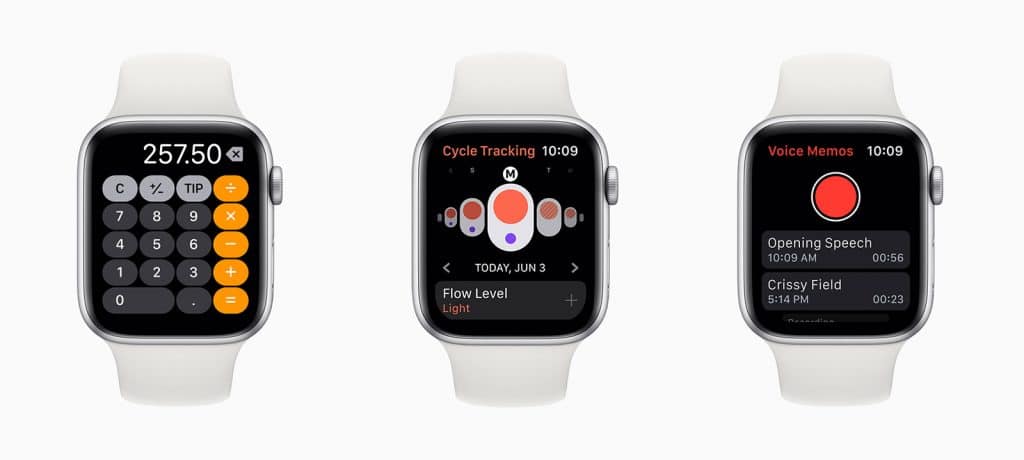 "Apple Watch has become an indispensable part of our customers' everyday lives, from helping users stay connected to the people and information they care about, to inspiring them to live a better and more active day," said Jeff Williams, Chief Operating Officer for Apple.
"WatchOS 6 extends our commitment to helping users better manage their health and fitness with powerful and personal new tools," he said.
There will, of course, be some new watch faces, with the operating system update including four in the form of "Modular Compact", "Solar", "Gradient", and "Numerals", and they'll offer personalisation complications, as well.
Apple will also be rolling out support for audiobooks directly on the Apple Watch, as well as Voice Memos from the iPhone, and even a Calculator app.
And that highlights another thing: the Apple Watch App Store will now be able to be found on the Apple Watch directly, meaning you can browse and install apps directly on the watch instead of going through the phone.
Trying all of these features will require an iOS 13 device when it comes out, which means an iPhone 6s or higher, though it will work on more or less every Apple Watch barring the first edition. That means you need an Apple Watch Series 1 or later to get the update, and of course a recent iPhone.
Release is expected later in the year, likely in September alongside an iPhone and another Apple Watch, and in time for the other operating systems to be finished, but if you like to live on the bleeding edge and don't mind the possibility of bugs, you'll find watchOS 6 available to members of the Apple Developer Program now.