iOS? Check. iPad's new operating system? Check. New Mac? Yep. So what else did WWDC deliver on? Why the next macOS, of course.
Apple might be big on the iPhone and iPad, but Macs still make up a big part of what the company makes, and they're getting some interesting changes this year. In fact, that's where things are going to get interesting this year, because worlds are about to collide, as iOS and Mac meet in macOS.
It's been hinted at for quite some time, and some of the work in last year's macOS, Mojave, certainly kickstarted things, but this year it's happening for sure: macOS is getting support for a new brees of iOS apps, delivering a universal and unified app.
That's just one of the features coming to macOS 10.15, also known as "Catalina", which was announced alongside the Mac Pro this week at WWDC.
As part of a new range of programming tools Apple is making available to its developers, macOS will support iOS apps from the iPad, allowing developers of applications such as Twitter and games like Asphalt to come to the Mac. Developers will also get more support through a new version of the Xcode programming tools, complete with updates to the augmented reality ARKit, as well as a user interface tool built in SwiftUI, though their changes to macOS aren't solely for the developer.
Rather, they're for everyone, and cover quite a few things.
The Catalina update of macOS will also include more Apple apps, including a replacement for iTunes in the form of Apple Music, as well as a dedicated Apple Podcasts app (useful for subscribing and listening to award-winning five minute technology podcasts *cough*), and the Apple TV app, as well.
Apple's replacement to iTunes is an interesting announcement, simply because it's a replacement, and it won't kill your downloads or copies of your CDs from iTunes. We've come a long way since the name "iTunes" meant as much as it once did, and so much like it's seen on the iPhone and iPad, a new app for the Mac makes sense, made to be faster and yet offering much the same functionality. You'll still buy music, shows, and films from the iTunes Store, but one step at a time.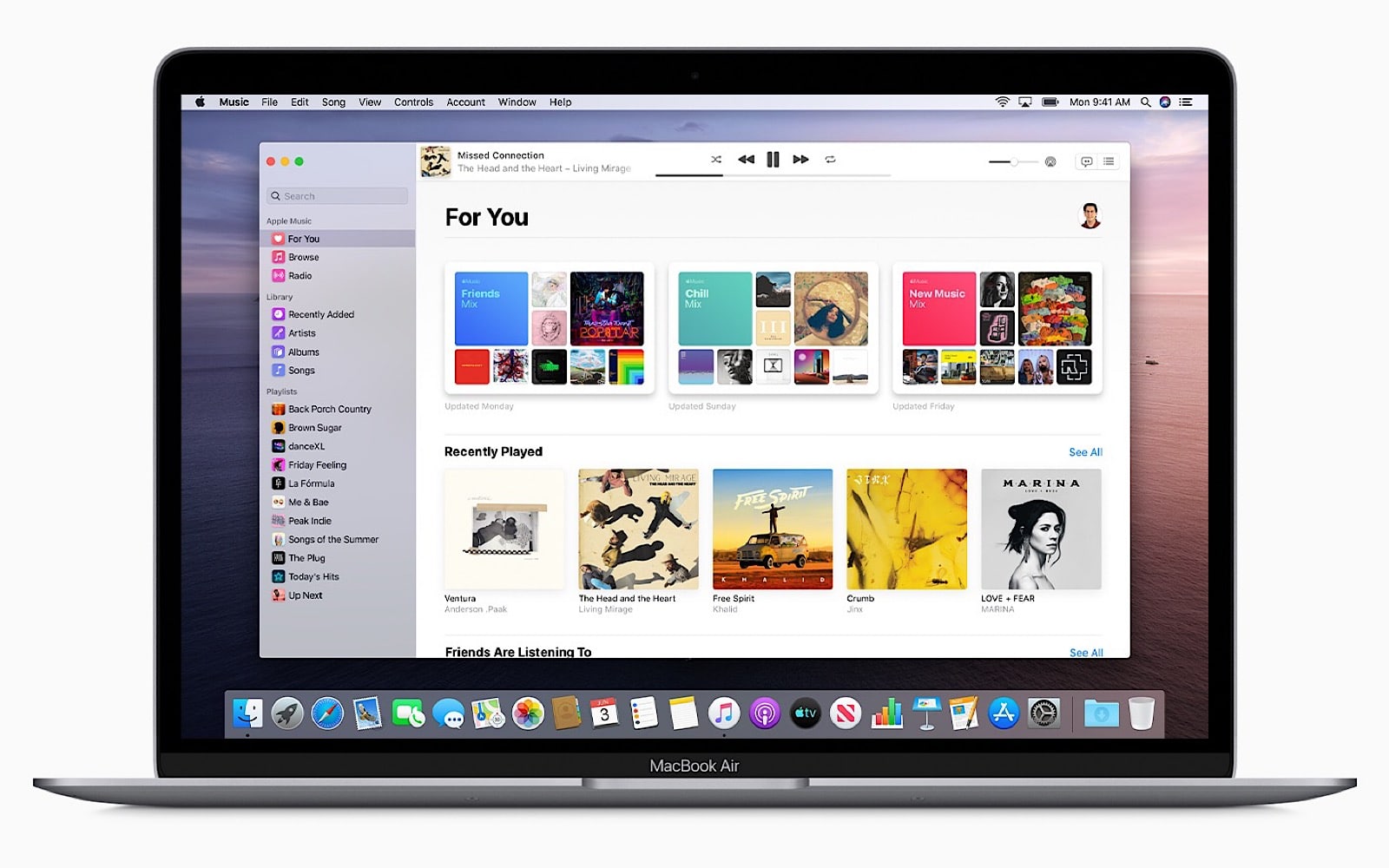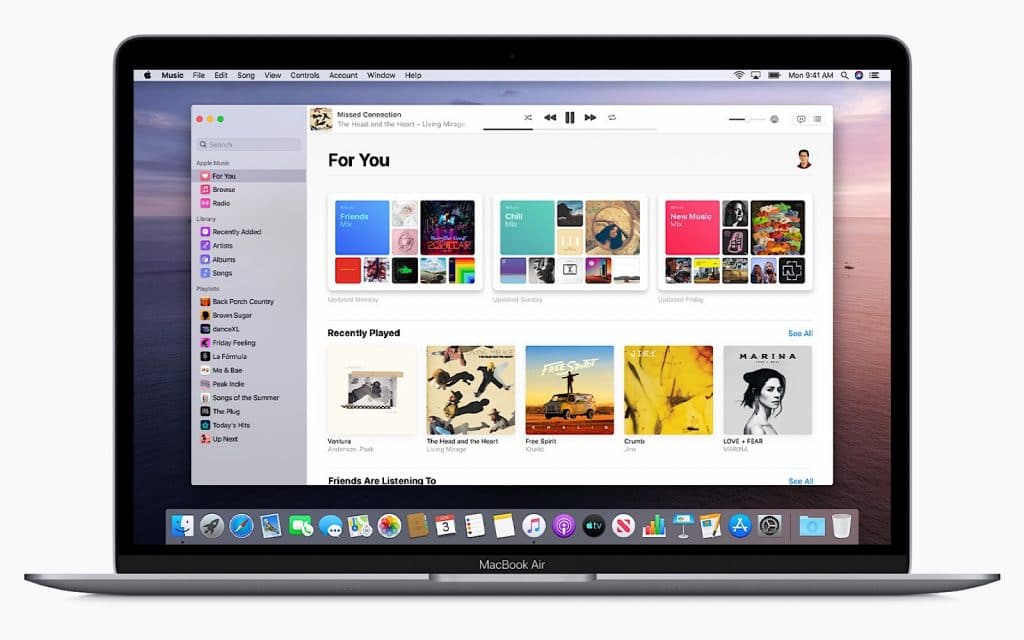 Media is just one side of Apple's updates in macOS Catalina, with more accessibility options including voice control for speech recognition through Siri. You can use your voice to control the Mac more, even telling the computer to tap, swipe, and scroll, making apps a little easier if you rely on your voice over touch.
Security has also been improved in app installs, and Macs with the T2 security chip — like the MacBook Air — support an "Activation Lock" that can lock down a computer, and help the laptops work with the "Find My" app, which now extends past phones and tablets to laptops, as well, allowing the device to be secured remotely.
Other apps are getting improvements, including Photos, Safari, Notes, Mail, and Reminders, but the other major feature is for Mac owners with an iPad.
Simply put, Apple is rolling out support to turn your iPad into a secondary display for your Mac.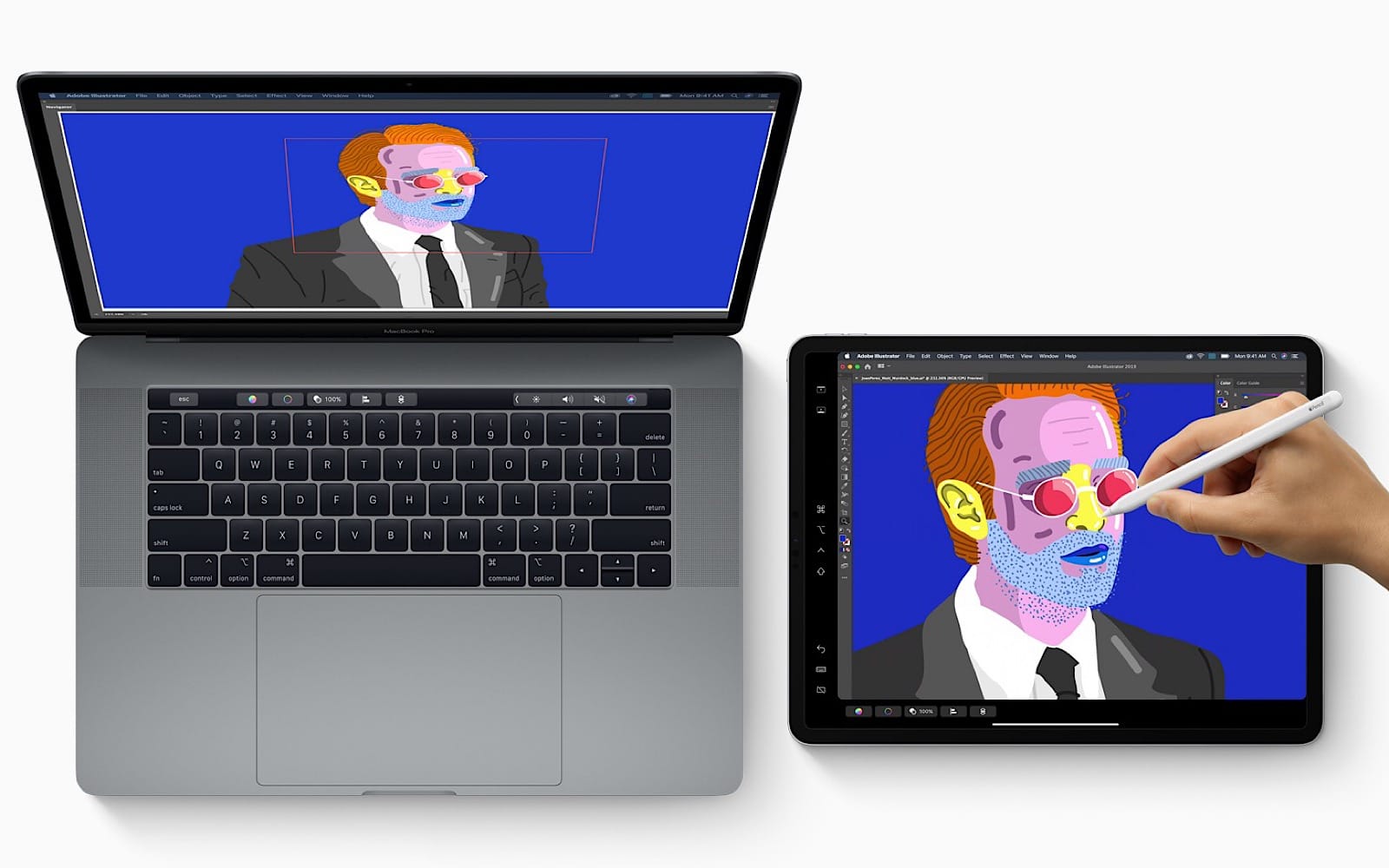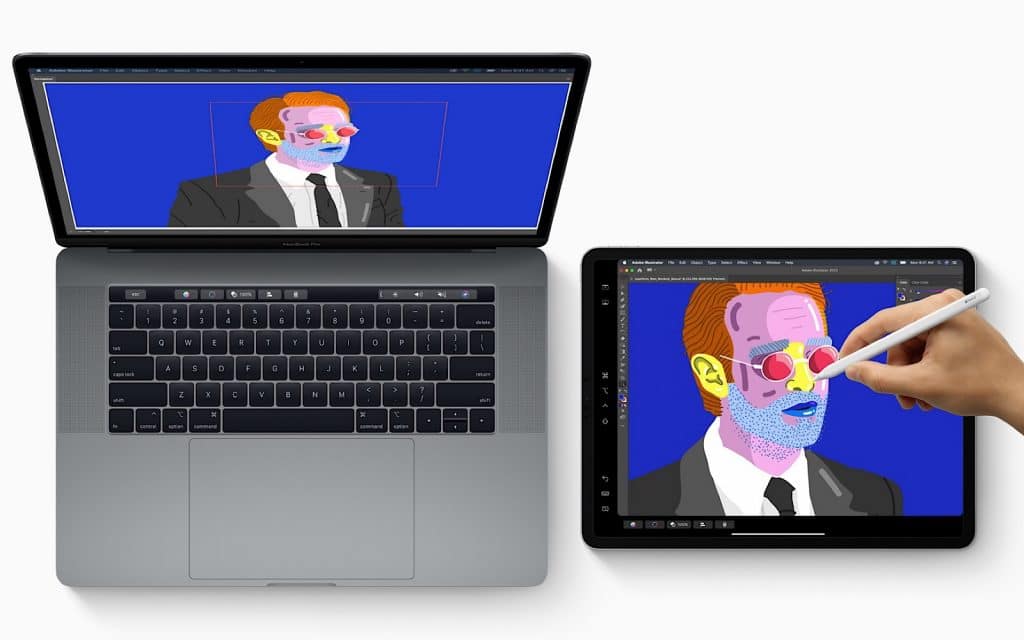 Called "Sidecar", it's a feature many expected that will turn an iPad either into an extra screen on to extend the display and screen real estate of a Mac, or to turn it into a graphics tablet for use with an Apple Pencil. That could tread on Wacom's toes a little, but if you're working in creative apps such as Final Cut Pro X and need a video display to proof your work on, this will definitely make sense.
Apple's Sidecar feature works on wireless, too, so you don't need a cable and can work without the cords like you might expect in this modern world of computing.
"With macOS Catalina, we're bringing fresh new apps to the Mac, starting with new standalone versions of Apple Music, Apple Podcasts and the Apple TV app," said Craig Federighi, Senior Vice President of Software Engineering at Apple.
"Users will appreciate how they can expand their workspace with Sidecar, enabling new ways of interacting with Mac apps using iPad and Apple Pencil," he said. "And with new developer technologies, users will see more great third-party apps arrive on the Mac this spring."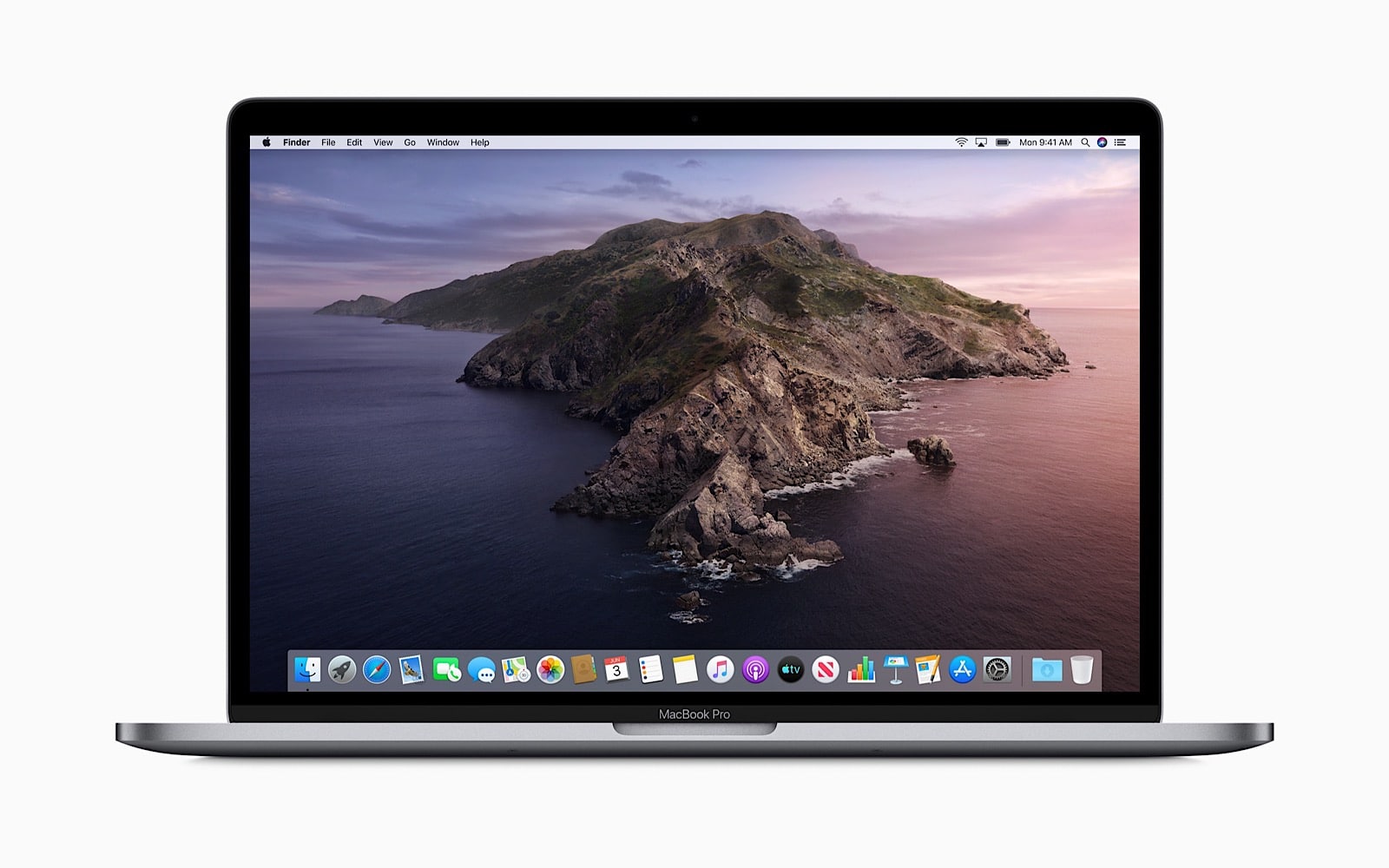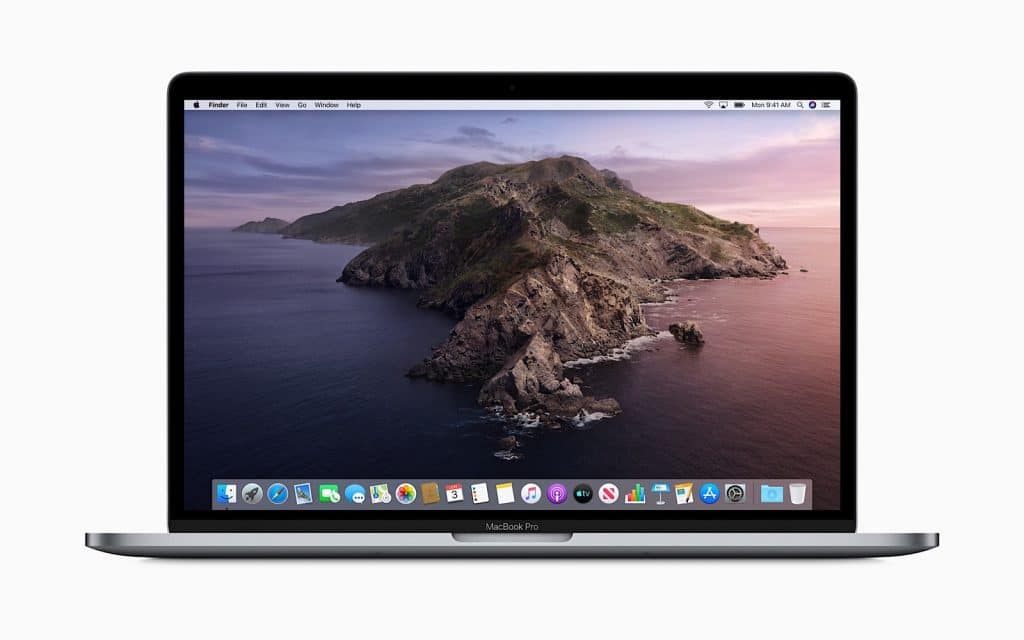 Like the developer versions of iOS and iPadOS announced this week, this technology is likely to arrive around September, in time for the other announcements to go final, but if you like to live a little dangerously, you can install it later this month to your Mac, though it's worth being aware that the public beta will likely come with bugs.
Apple Developer Program members can get it before then in a likely even more buggy state, but if you have no problem waiting, you'll see it in a few months.