Apple's mobile operating system is not only getting a few changes this year, it's also becoming something else if you own an iPad.
WWDC is on, and if you live in the Apple universe, and conversely love your iPhone and slash or iPad, that means news for you.
The Apple Worldwide Developers Conference, or "WWDC", is the place where Apple tends to make its announcements for its mobile devices, shortly releasing them into beta before seeing a wider release later in the year for all.
And like all years, the focus this year is to make iOS better, but there's also a slight change for 2019: the road is about to split.
While iOS has largely been the same regardless of whether you had an iPhone or an iPad, the environments are going to get a little different, as Apple focuses iOS for the iPhone and introduces iPadOS for the iPad.
So let's start with the one for your iPhone, with iOS 13.
What's new with iOS 13?
Just as pretty much everyone expected, iOS 13 will introduce a dark mode for looking at your iPhone in darker environments. Similar to the dark mode introduced last year on macOS Mojave, dark mode will be easier on the eyes, and can even switch on automatically as the light of the day begins to fade and become night.
A new Maps experience is coming as well, set to land in America first this year, with Australia and other countries to follow next year. Reworked and built from the ground up, iOS 13's Maps will take advantage of 3D photography, and feature better pedestrian information, as well as increased support for roads and points of interest.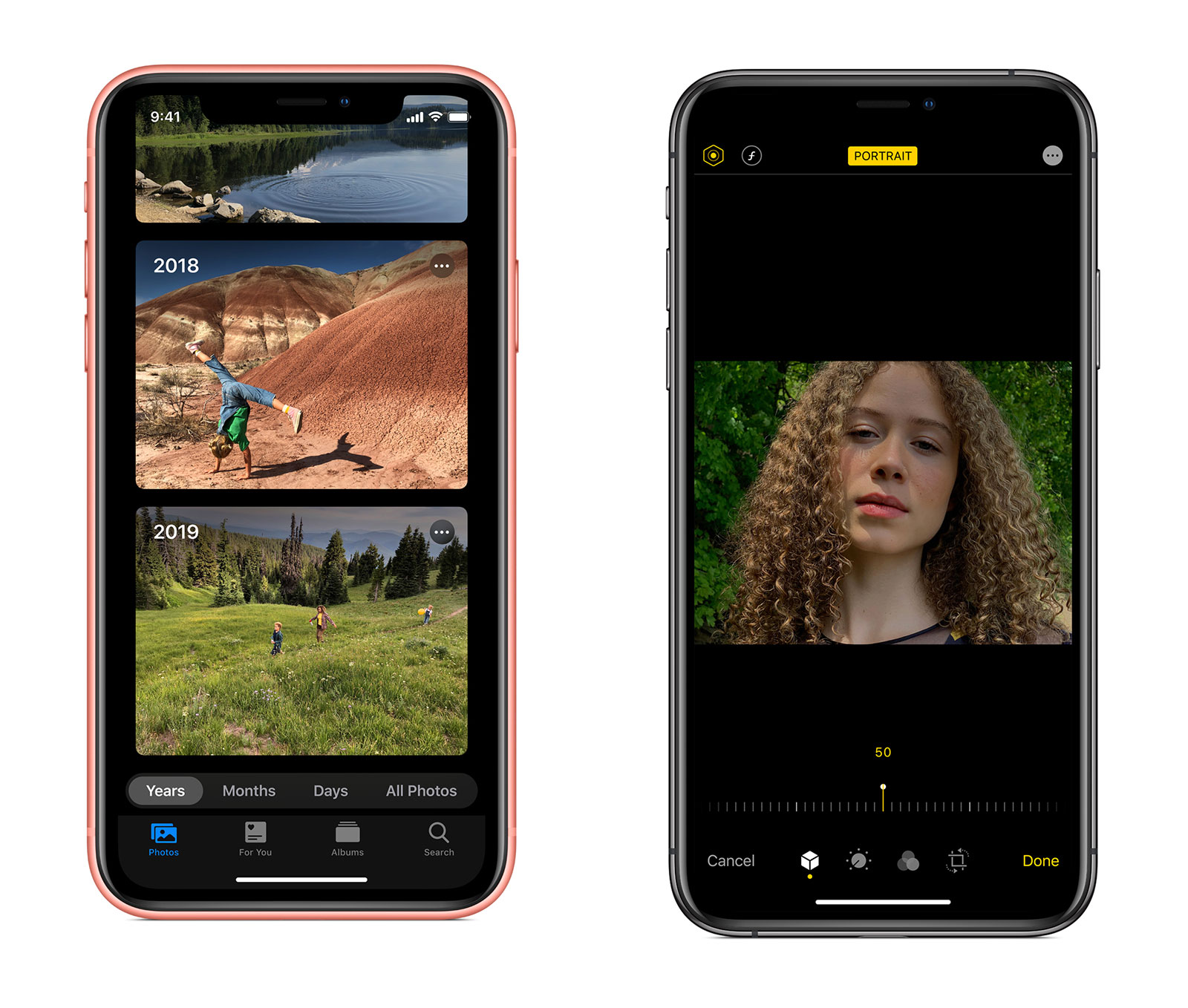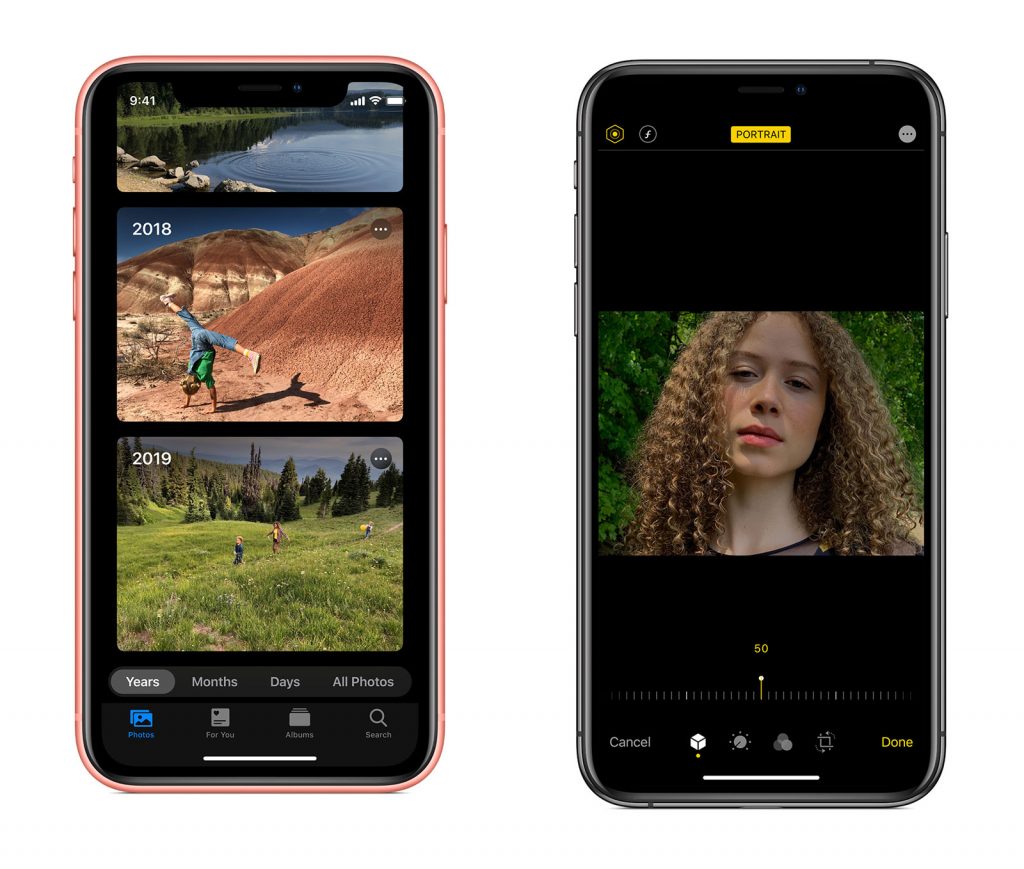 Photo editing will improve on the go, with filters added and light editing featured in the Portrait mode, and Apple will be enhancing how it categories and highlights your images, aiming to keep that massive library of photos indexed better with machine learning.
There's also a new security feature whereby your Apple ID will store passwords for apps and websites using either the face security in the new iPhones via Face ID or the fingerprint of the old with Touch ID.
You'll also find improvements to the speed of Face ID, plus changes to Reminders, Messages, Memoji, CarPlay, and Siri, while Notes gets a gallery view and the Files app can talk to external devices like SD card and USB drives. Handy.
iOS will also support swiping in its keyboard, meaning you won't need to download a different keyboard if you want to trace letters and type a little faster.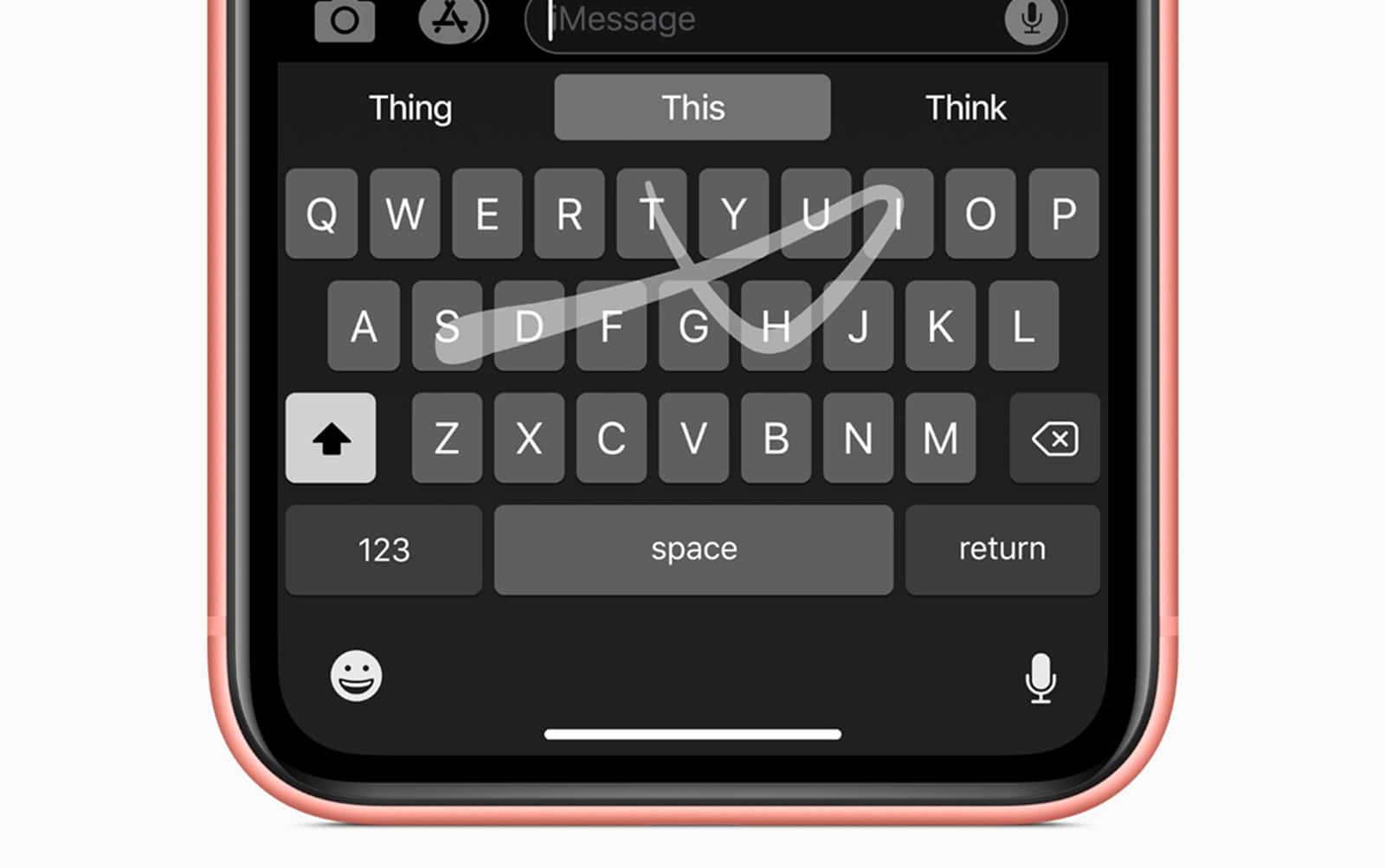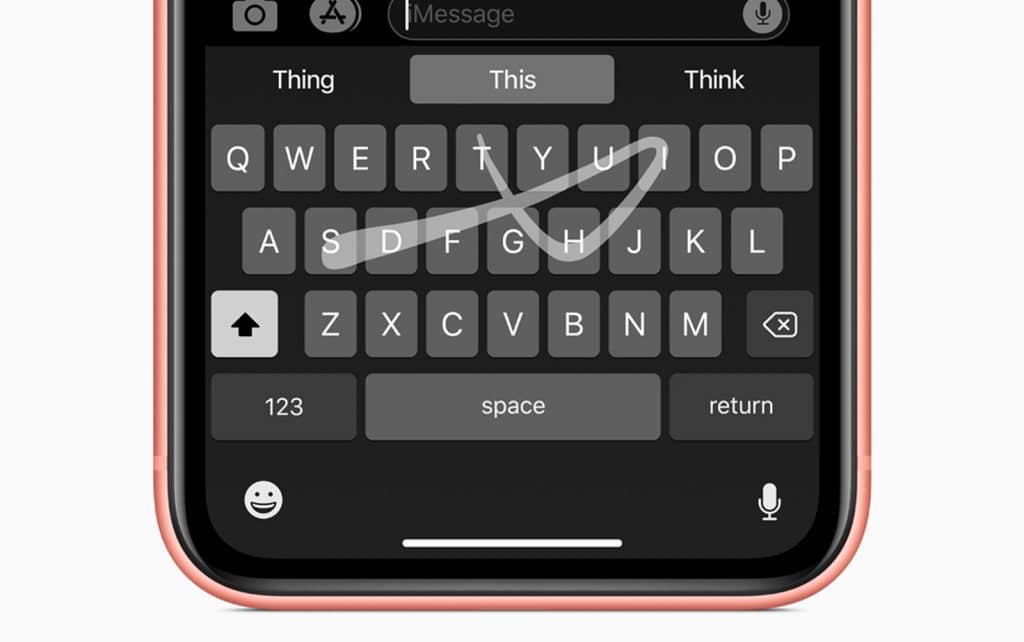 And HomePod will play nicely with more than just your voice, as Apple rolls out support in iOS 13 (via an update to the HomePod) to distinguish between more voices, while also accessing iHeartRadio and TuneIn. That's a little more support than just the Apple Music and random news services HomePod typically handles.
"iOS 13 brings new capabilities to the apps you use every day, with rich updates to Photos and Maps, and privacy-protecting features like Sign In with Apple, all while delivering faster performance," said Craig Federighi, Senior Vice President of Software Engineering at Apple.
"We're excited for customers to experience what's coming to iPhone this spring and can't wait for them to see how great everything looks in Dark Mode."
Then there's the new iPad operating system, aptly named iPadOS.
What's new there?
Introducing iPadOS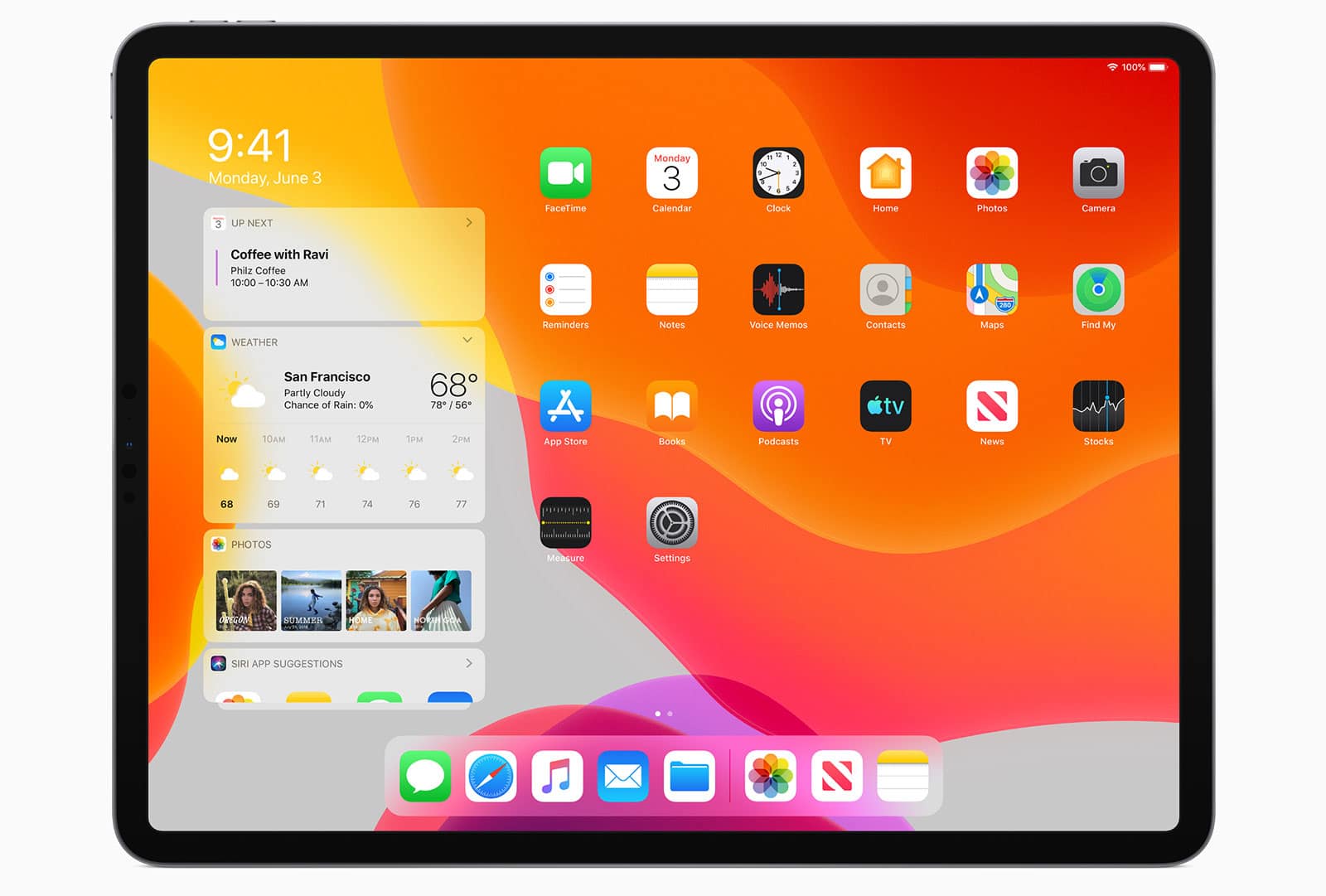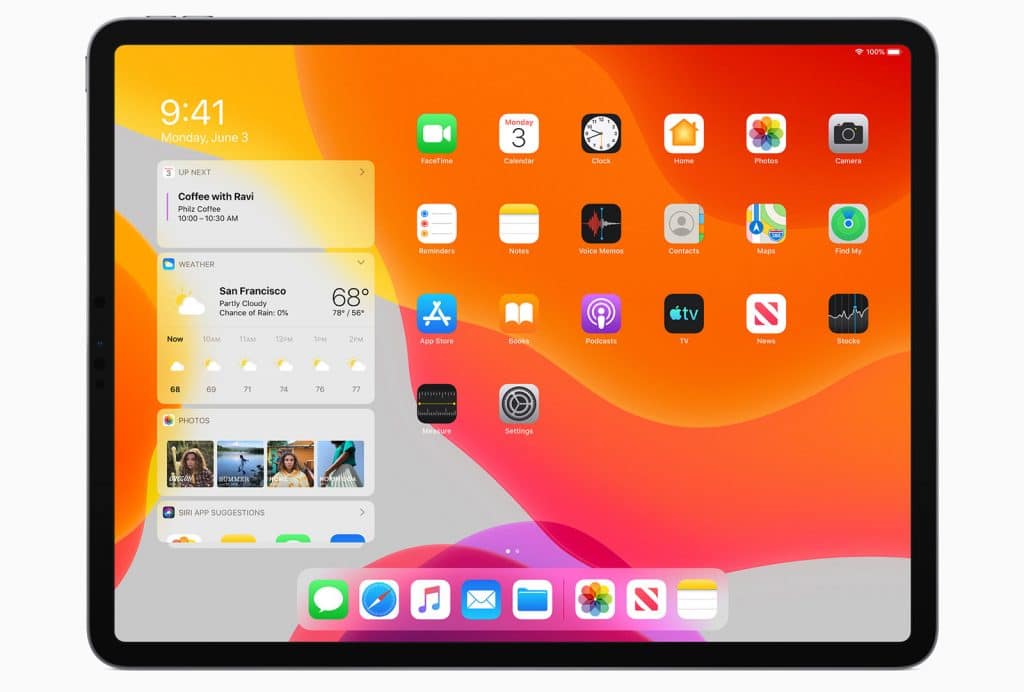 Built on the same foundation as iOS, iPadOS is a split to give the iPad more capabilities, creating that post-PC world the iPad was supposed to usher in, and hasn't necessarily achieved just yet.
To help deliver that, the iPad will get a new home screen that is more than just an app screen. Rather, it can show more apps, widgets, and information that's useful, bridging that gap between computer and tablet a little better.
There's also more support for apps running side-by-side, with improvements to split view, while the apps you tun here can be jumped to different programs by using slide view, with the whole thing called "Slide Over" and intending to make it more seamless when you switch between apps in a multitasking world.
Like iOS 13, improvements like dark mode, Photos, and the new Files app are included, meaning support for USB devices, which could be especially handy given the USB Type C access on the iPad Pro, but there's also more.
A floating keyboard will mean people can move the on-screen keyboard around to fit how they hold the iPad, and there's a change to Safari, as well.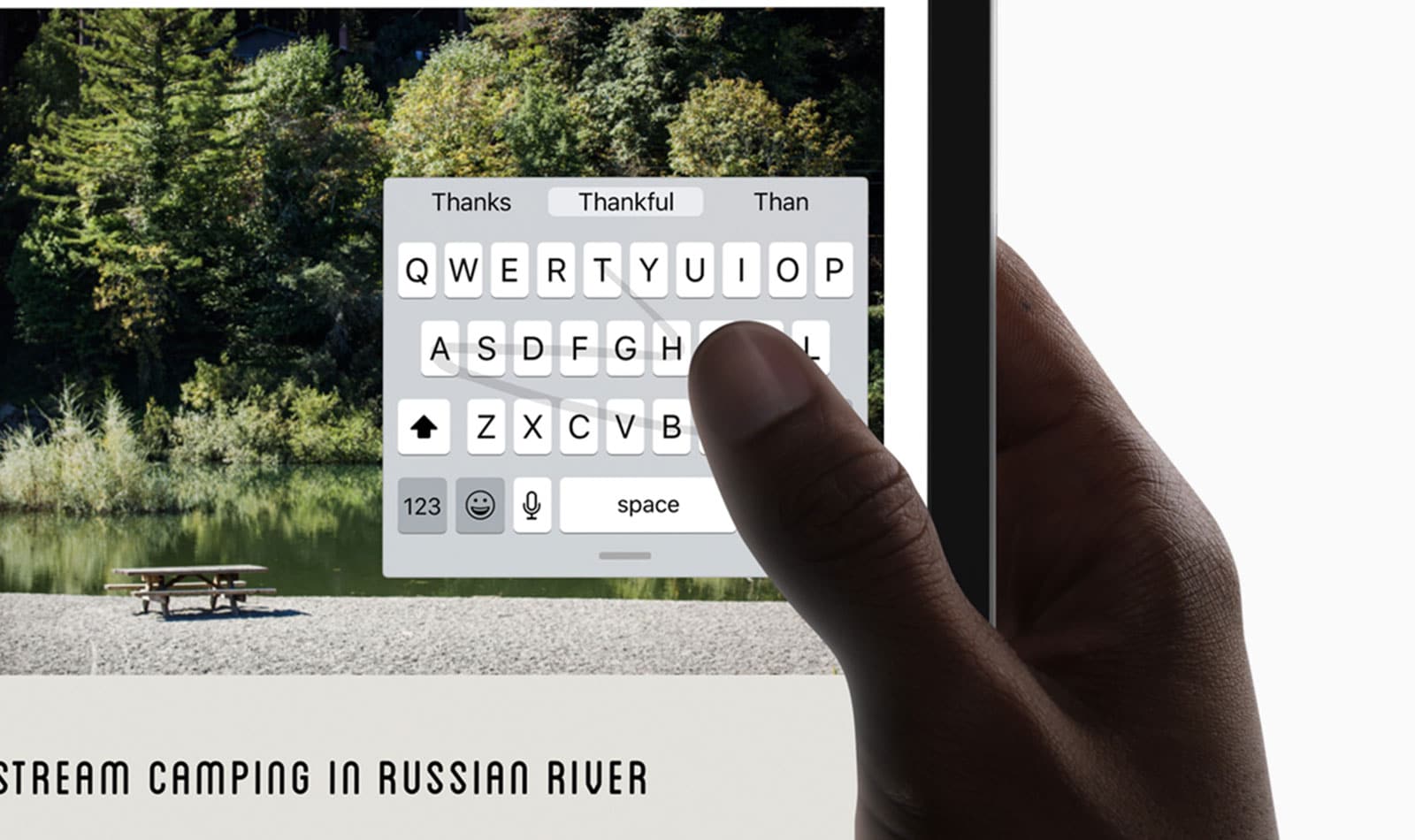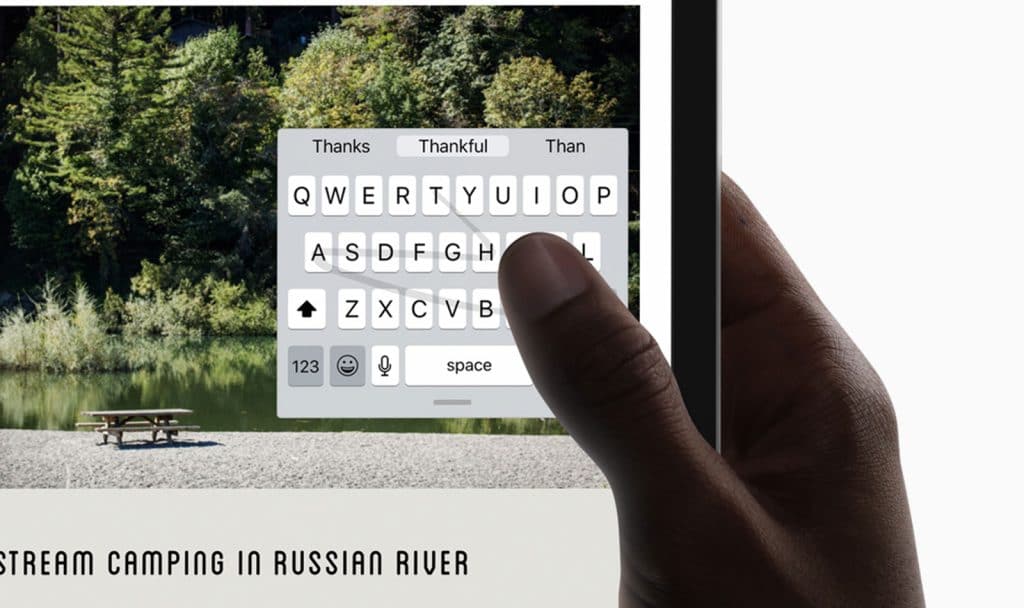 The iPad version of Safari is now more like the desktop version, even showcasing the desktop webpage, something that Chrome can already be set to do, but it's nice to see Safari adopting it, as well. Websites will also be improved for touch, and there will be a download manager, making it less like an iPhone and more like macOS.
And there will even be improvements for faster OS responsiveness, with app updates set to be up to 60 percent smaller which Apple says will result in apps "launching up to twice as fast".
"iPad transforms how people work and express their creativity, and with iPadOS, we're taking it even further by delivering exciting capabilities that take advantage of its large canvas and versatility," said Federighi.
"iPadOS delivers exciting features, including a new Home screen with widgets, more powerful multitasking and new tools that make using Apple Pencil even more natural," he said.
iOS 13 and iPadOS availability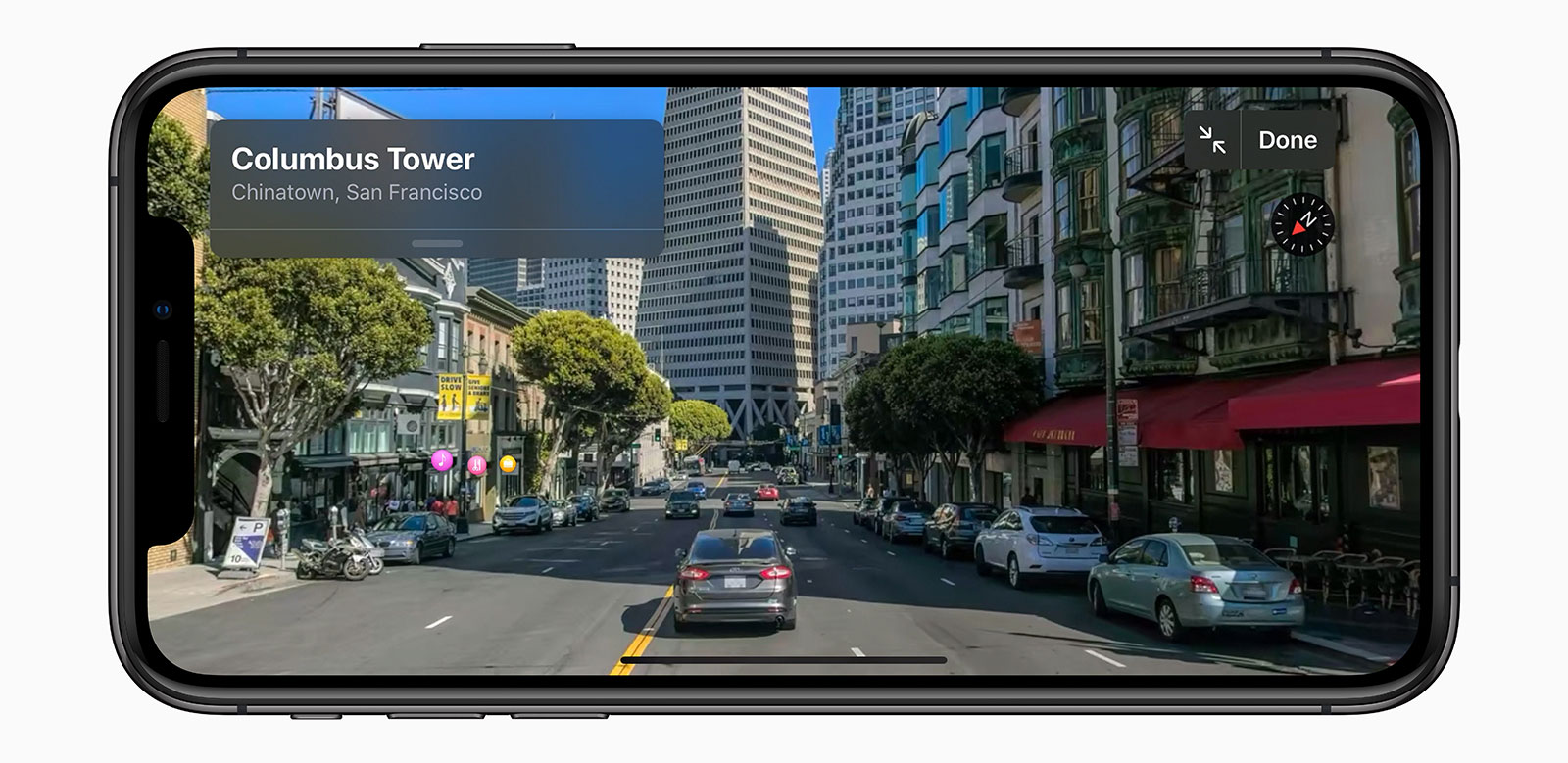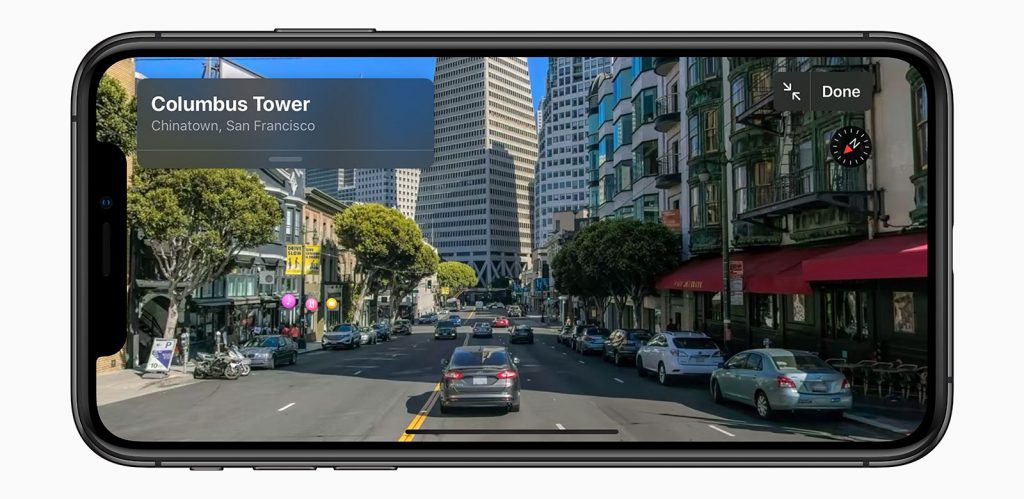 If all of these features sound like something you'll be into, you can expect both iOS and iPadOS later in the year, the former arriving on iPhone 6s and higher, while iPad OS will arrive on the iPad Air 2 and later, all iPad Pro models, the iPad Mini 4 and later, and the iPad 5th generation and higher. Or to put it simply, if you have an Apple iPhone or iPad from the past few years, you're covered.
Both iOS 13 and iPadOS won't be out until later this year, though if you're feeling a little daring, you'll find the beta available too all iOS users later this month, with developers seeing it today.