It's been a long time between a properly "pro" grade Mac workstation and Apple display, but both are getting a refresh.
Apple has been taking care of its mobile devices for the longest time — what with the phones, the tablets, the wearables, and so on — but if you fancied yourself a professional-type and haven't seen a Mac you really wanted in your life, you might have felt a little dismayed.
The was an iMac Pro a couple of years ago, but for folks who wanted even more power and customisation, this might have felt like stop gap in the Mac world, especially since the customisable Mac Pro from years before that never really got the customisation it was conceived for.
But that's about to change, and Apple is ready with a new Mac Pro set to arrive later this year.
The new Mac Pro is a little different, ditching the cylindrical design for something a little more rectangular and more desktop like, but with a case that feels like it has borrowed from some of those learnings.
One handle turn at the top and the metal case lid is removed, showing the insides of the Mac Pro from all angles, which means plugging thing in and out should be made a little easier than opening one side of many PC cases.
The hardware inside is build for performance, and can deliver up to 27 cores of Intel's Xeon workstation technology, eight PCI-express (PCIe) slots, 12 memory slots (DIMM) form using six-channel memory to support 1.5TB of RAM, and conceivably as much storage as you want to throw in. There's also a new thermal architecture to make sure that processor can run its fastest, as well as two sides to graphics which should grab pros looking to do video editing, animation, or anything that requires a little more oomph in the video world.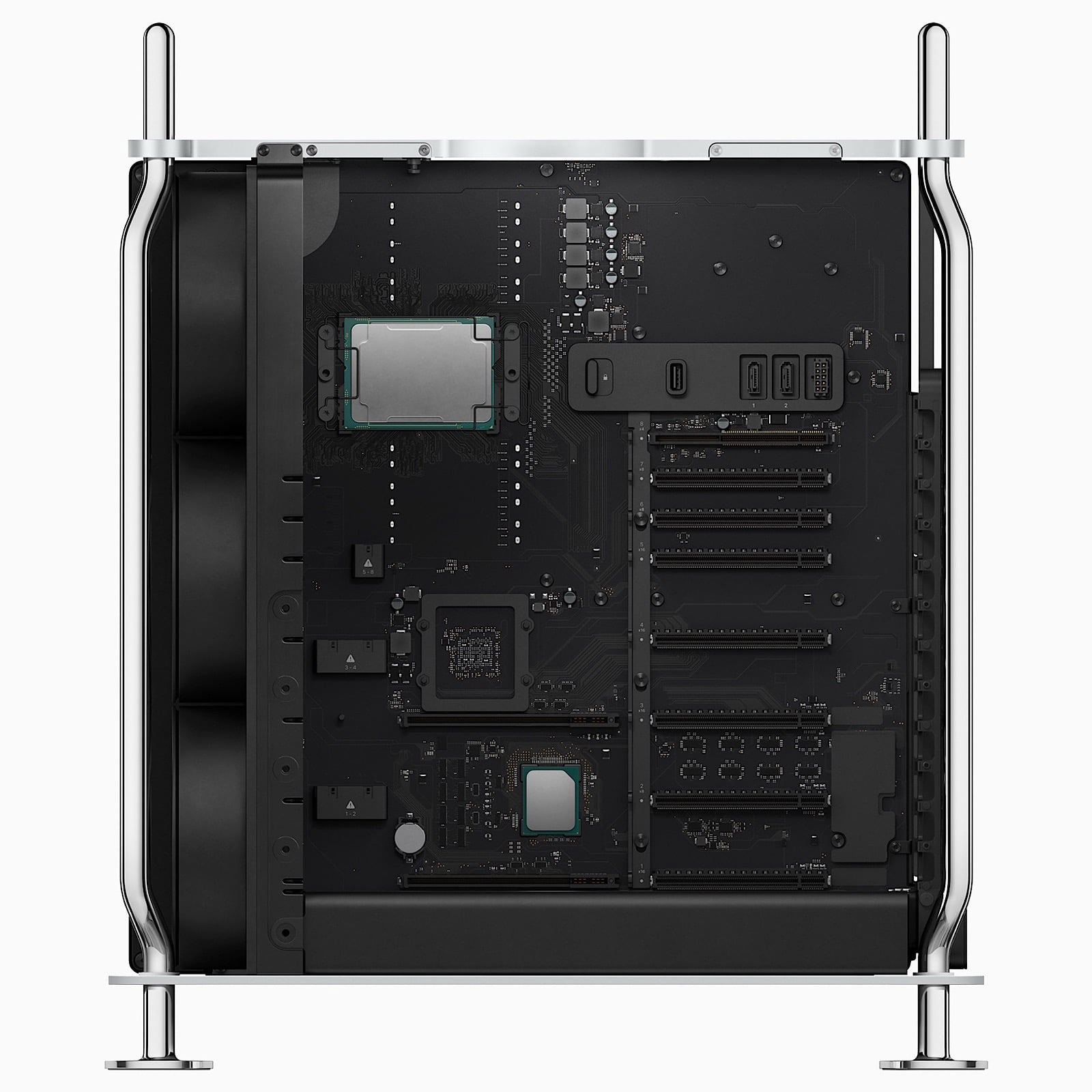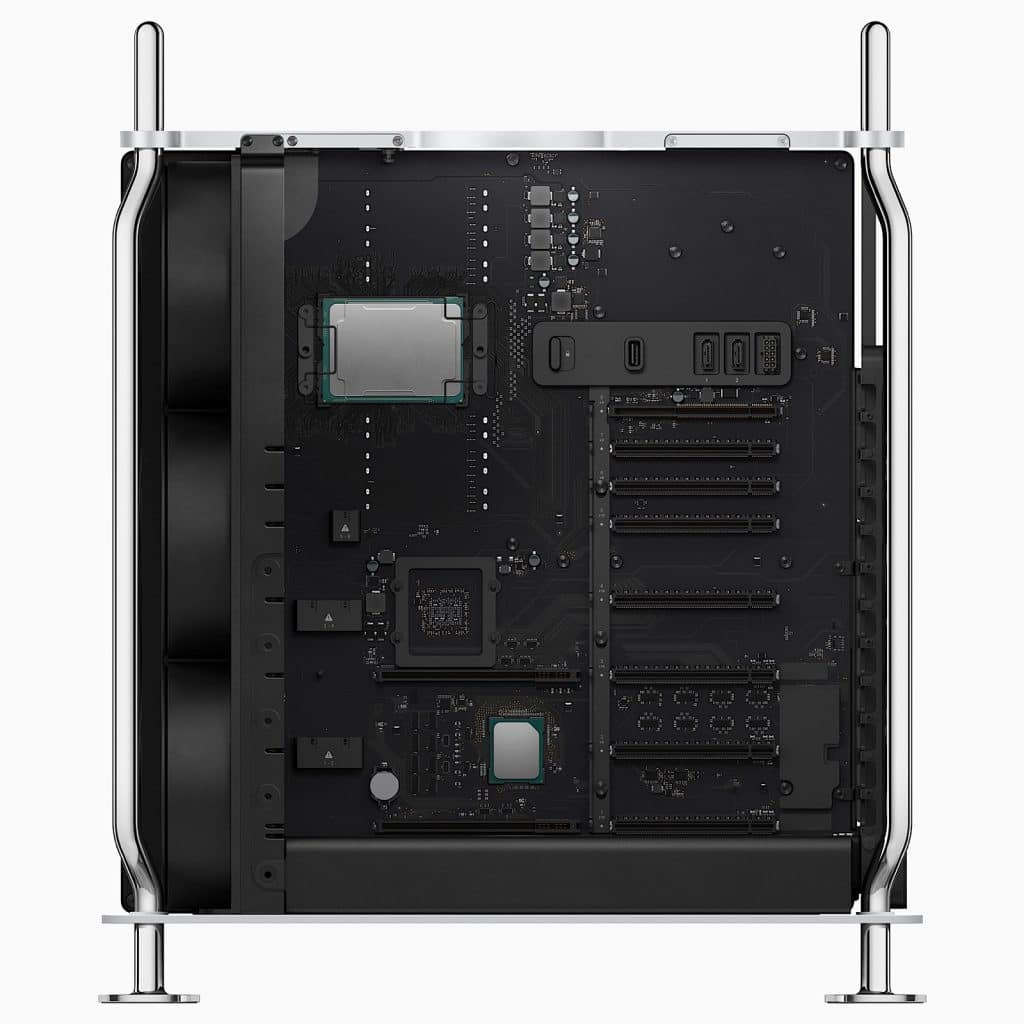 On the one hand, there will be options for graphics, with support for the Radeon Pro 580X, the Radeon Pro Vega II or the more impressive Radeon Pro Vega II Duo, the latter of which delivers 64GB RAM and two graphics chips for more graphics performance. Apple will have those card sit in what it calls an "MPX Module" which it will use for expansion, and up to two MPX modules can be used in the 2019 Mac Pro, supporting a crazy 128GB of video memory (even though this isn't likely to be cheap).
Regardless of the graphics option you go for, Apple will also bring "Afterburner" to your machine, a programmable accelerator card built by Apple to decode and convert video, making it possible to handle up to three streams of ProRes RAW 8K video in real time, or up to 12 of 4K. That's something video editors will crave, and could mean the difference between waiting around for something to happen, and, well, something happening in real-time.
The Mac Pro isn't the only addition, either.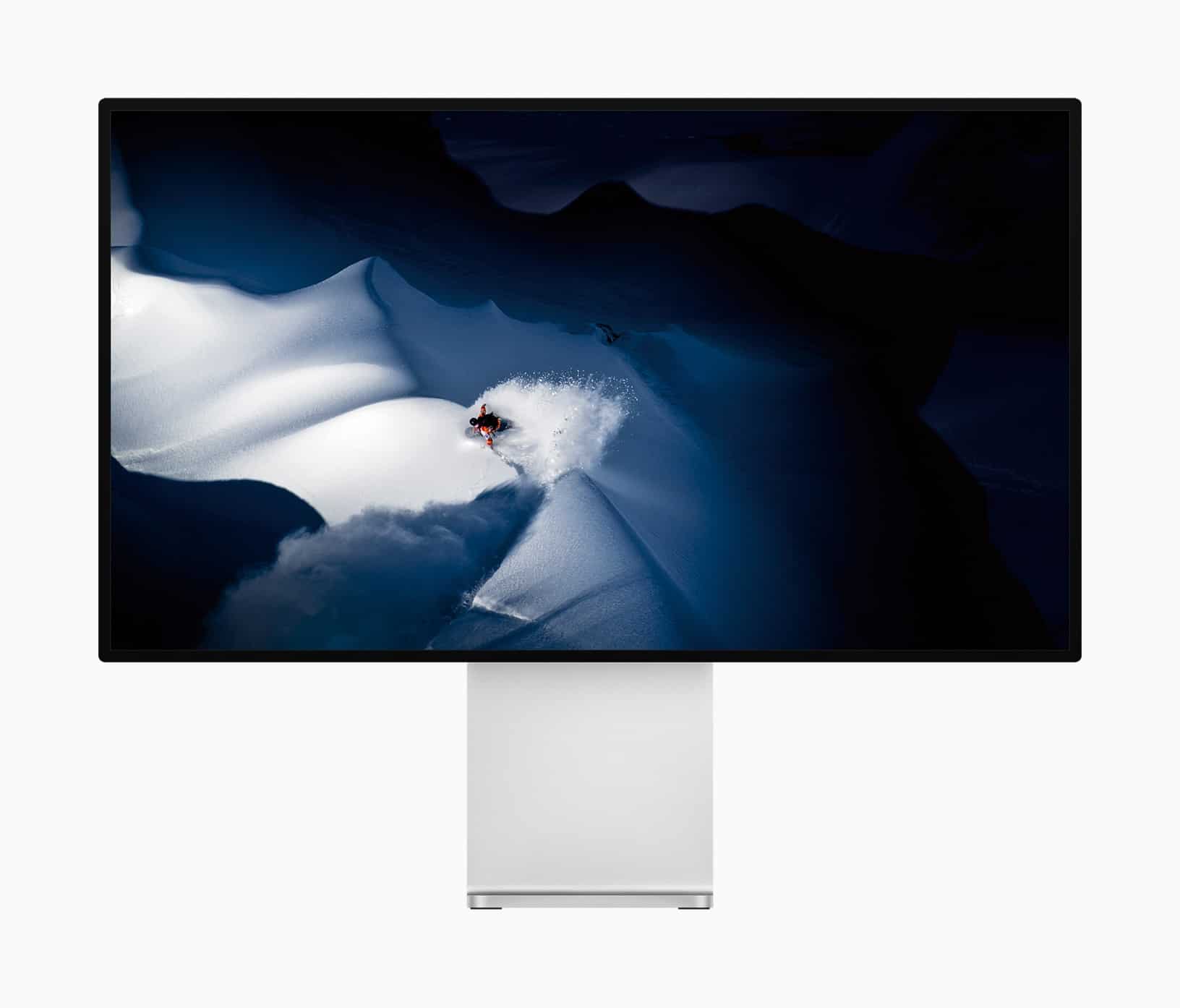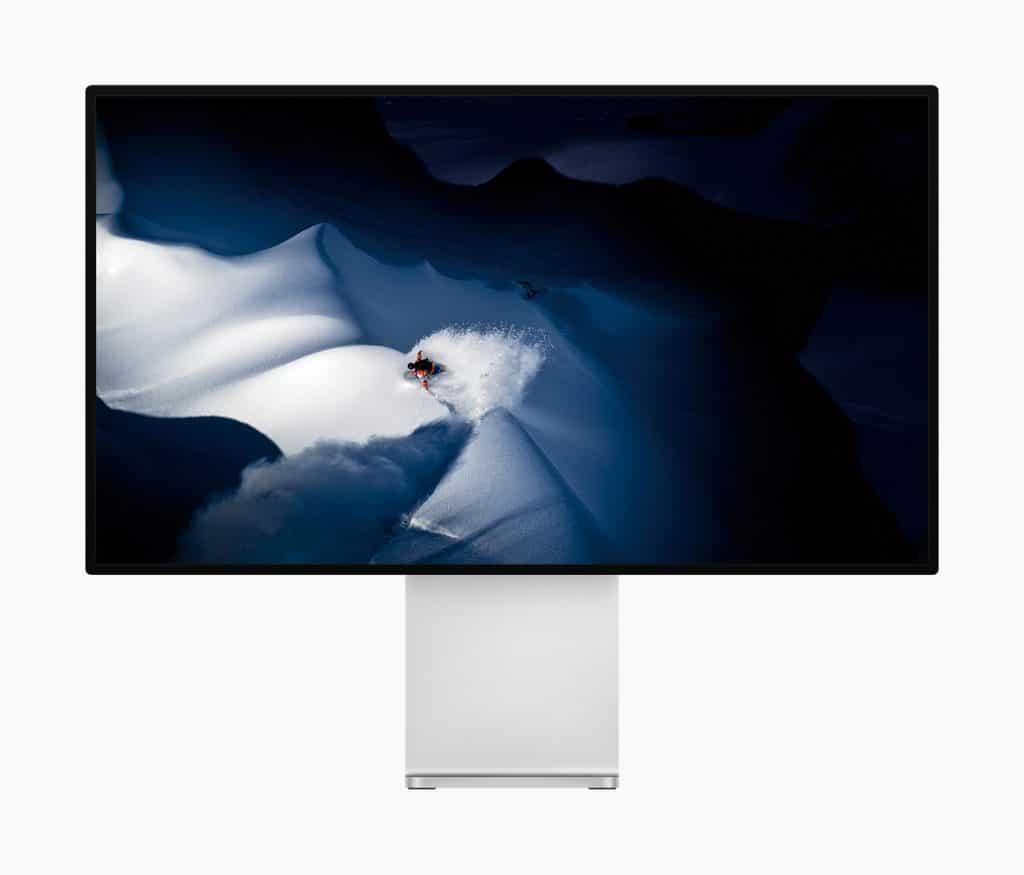 Professionals looking for a screen to see their work on will also find a display made for that Mac Pro later in the year, as Apple returns to the monitor space.
It's been so long, we can't even remember when Apple made a dedicated monitor, but here we are with the Apple Pro Display XDR, a 32 inch screen delivering the Retina 6K resolution of 6016×3384.
Already one of the bigger screen resolutions out there, it delivers the P3 wide colour gamut across the 1.07 billion colours in 10-bit colour, not to mention a new direct backlighting system with a new thermal system to control everything, complete with an aluminium lattice as heat sink.
Set in Apple's typical assortment of aluminium and glass, it's a Thunderbolt 3 screen, meaning it will play nicely with that new Mac Pro, as well as Apple's other machines.
You won't find pricing just yet, nor is there specific availability information, but Apple is targeting "spring", which means you'll likely see both the new Mac Pro and the Pro Display XDR somewhere between September and November, likely in time for a new phone folks will probably be talking about.