Sonos' sound everywhere approach doesn't always work if you happen to like control of the speakers you have in your home, but an update could fix that.
As good as Sonos' speakers are, there are always going to be better speakers out there, and folks who love sound — and are happy to spend the money on it — are well aware of that.
The loudspeaker industry is filled with players that have been specialising in sound for years, and they're not about to let up, especially as the focus on high-end sound starts to really solidify, and our love for music everywhere takes hold.
But few companies have made multiroom into a thing as well as Sonos has.
An area it practically invented, the idea of connected and synchronised music spreading across speakers is a playground that has seen numerous brands over the years. Some have been successful, like Google, while others are still working away at an ecosystem of its own, but very little plays to the high-end speaker segment.
And if that's an area you care about, you might be feeling a touch left out, until you realise Sonos has been there from practically the beginning.
One of Sonos' first products was the "Connect:Amp", a small amplifier and audio hub that allowed speakers to connect to a Sonos network, bringing the Sonos system in reach of more high-end products.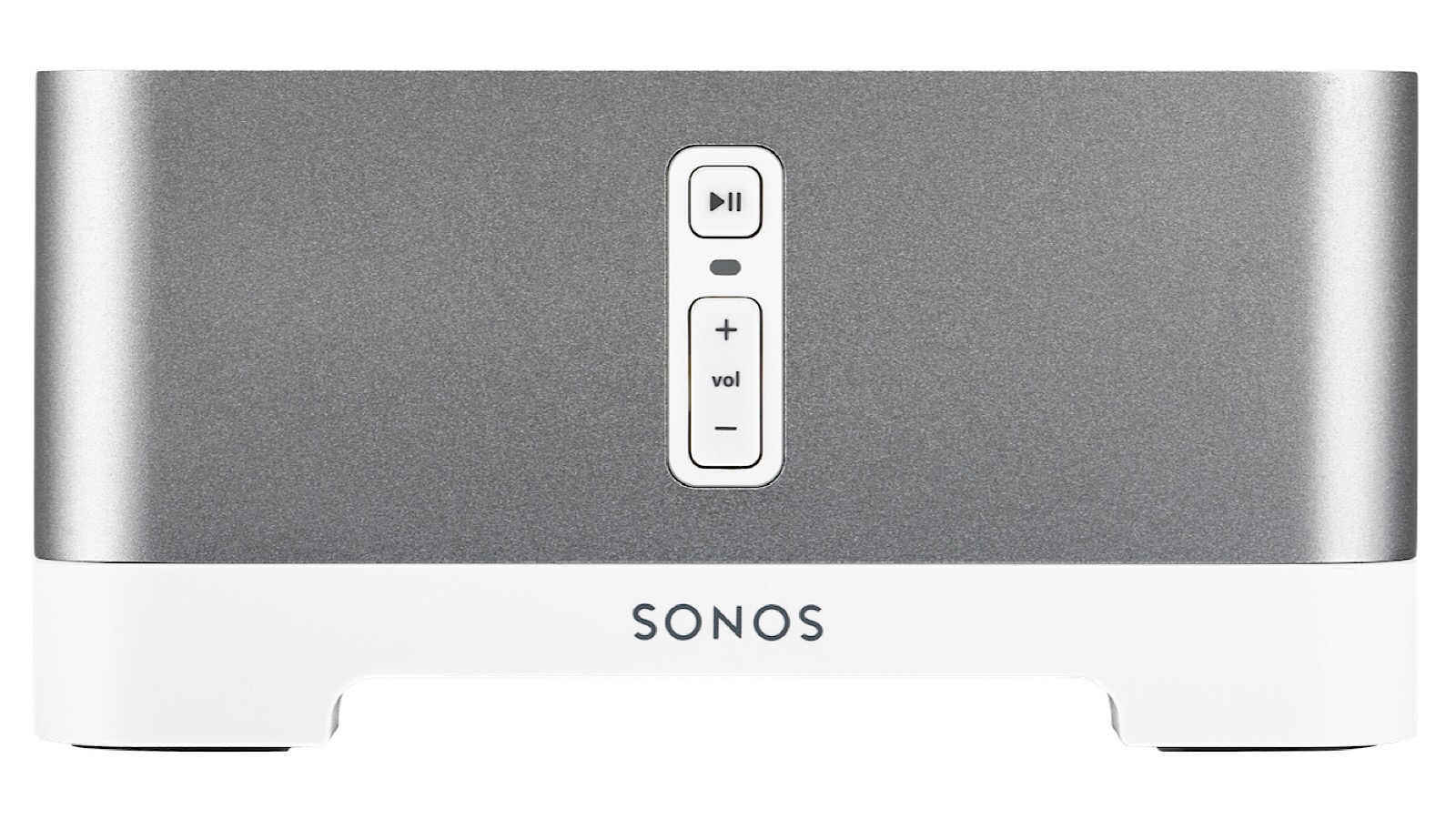 Unfortunately, Sonos has left the Connect:Amp alone for years, and probably closer to over a decade. Even looking at the product (above) makes you feel like you're seeing something out of Sonos' archive, with a design more reminiscent of the first Sonos products.
But next year, that will change.
This week, Sonos has announced an update to Connect:Amp, coming in the form of the newly named Sonos Amp, a revamped (see what we did there?) audio hub that more than doubles the power from 55 watts per channel of the original to 125 watts per channel, while also connecting with HDMI ARC for TV connections.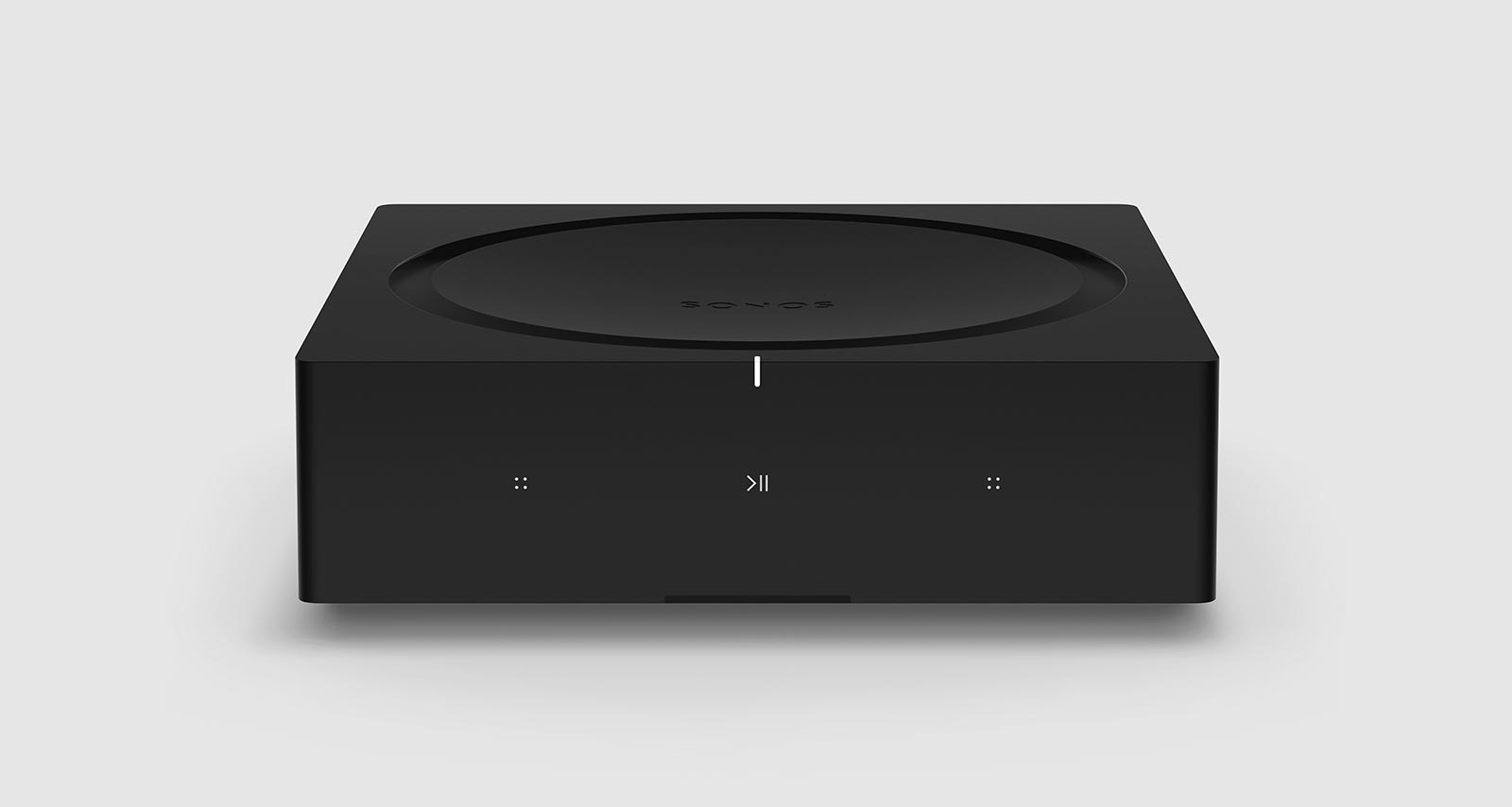 That means the new Sonos Amp (above) will not just be geared for music, but also for folks keen to build Sonos into their own multi-channel surround sound system, and if you run out of ports to plug speakers into, you can stack Sonos Amps on each other to add more devices and speakers.
As such, Sonos Amp seems geared for folks who want a Sonos in their life but have a lot of speakers not made by the company, and the services being supported fit that picture. Owners of the Sonos Amp will be able to fit connected devices and speakers in with the rest of the Sonos system, including voice control from other Sonos products, such as the Sonos One and the recently released Sonos Beam soundbar.
One thing you won't get with the Sonos Amp is a microphone built-in, however it will support voice actions from Amazon Echo speakers, as well as other Alexa-enabled devices.
Like the other new Sonos speakers, there's also support for Apple's AirPlay 2, meaning speakers plugged into the Sonos Amp should play nicely with an Apple HomePod.
There will even be new Control APIs for developers, making it possible for custom installers to build new ways for the Sonos Amp to connect for customers, including volume pass-through support, as well as notifications and alerts from other devices like lighting alerts and electronic doorbell rings to come through Sonos speakers.
"While plug-and-play options like Sonos Beam and Sonos One are an important part of the equation, architectural sound and making it even easier to integrate with lighting and home control are equally as important," said Patrick Spence, CEO of Sonos.
"We've listened to custom installers and dealers to create Amp, a versatile product designed to be at the center of the smart home sound experience."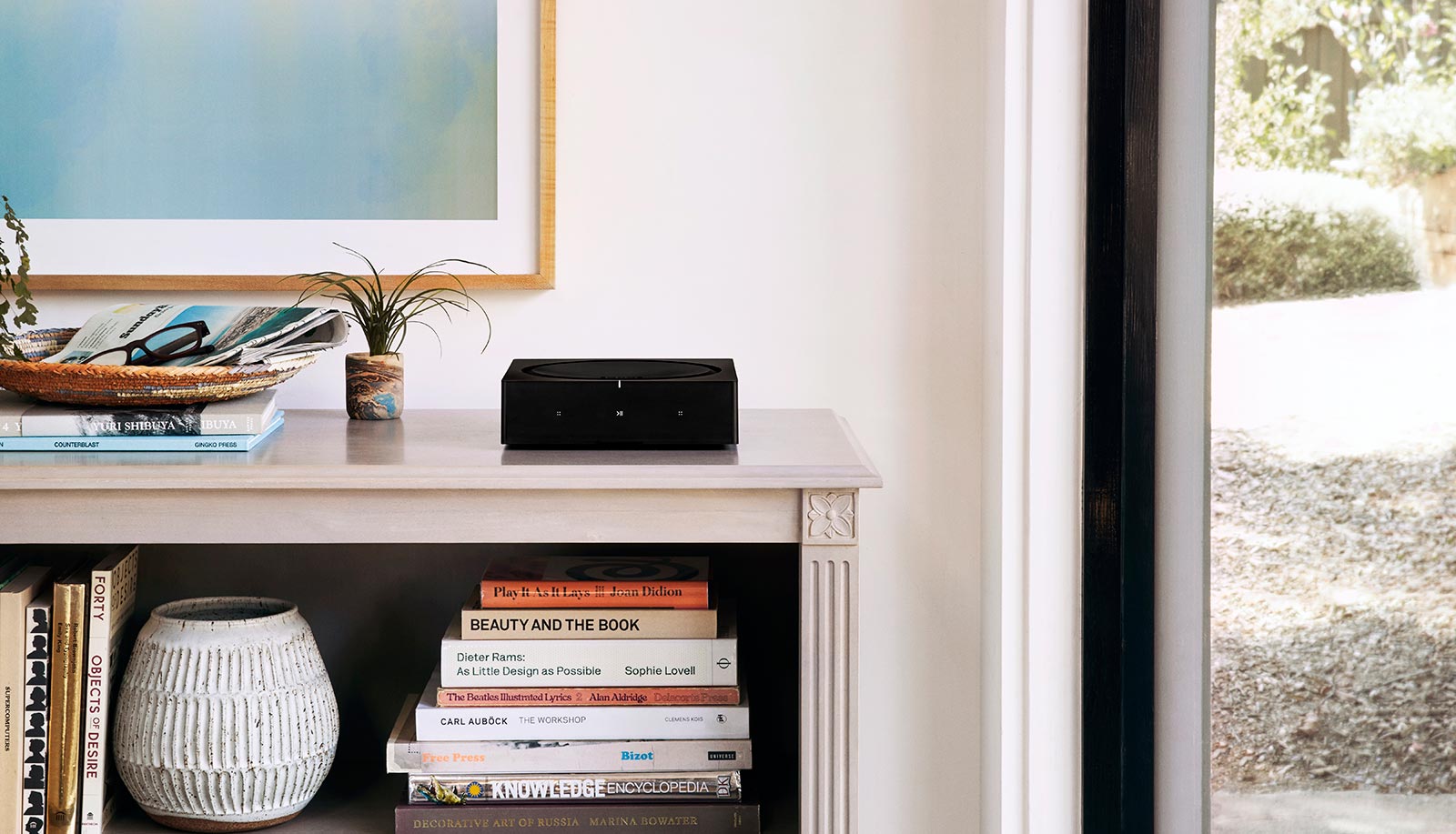 Technically, the Sonos Amp won't be the only way to connect a speaker system to a modern Sonos network, as there are amplifiers built by the likes of Onkyo and Pioneer that can fill this gap, as well.
However, if you're looking for a solution that can support custom development (such as for installers) or is focused simply on making speakers work with a Sonos without any extra amplifiers thrown in, this might be in.
Locally, the Sonos Amp will be made available in February 2019, where you can expect it in stores for $999.