Apple's smart speaker gains even more smarts, connecting with a few more and expanding the range of what one of the world's best small speakers can do.
The smart speaker world is getting very competitive, what with Google and Amazon both getting quite aggressive, and there's also one more player that is making an impact: Apple.
Its first product in this growing category is the HomePod, and without doubt, it's one of the best speakers in its size that you can find, producing excellent balance and surprisingly solid bass, especially for the size.
And while we think there are a few more things it needs — such as more app and service compatibility, and support for other devices not made by Apple to control the thing — some of the other feature it needs are arriving this week.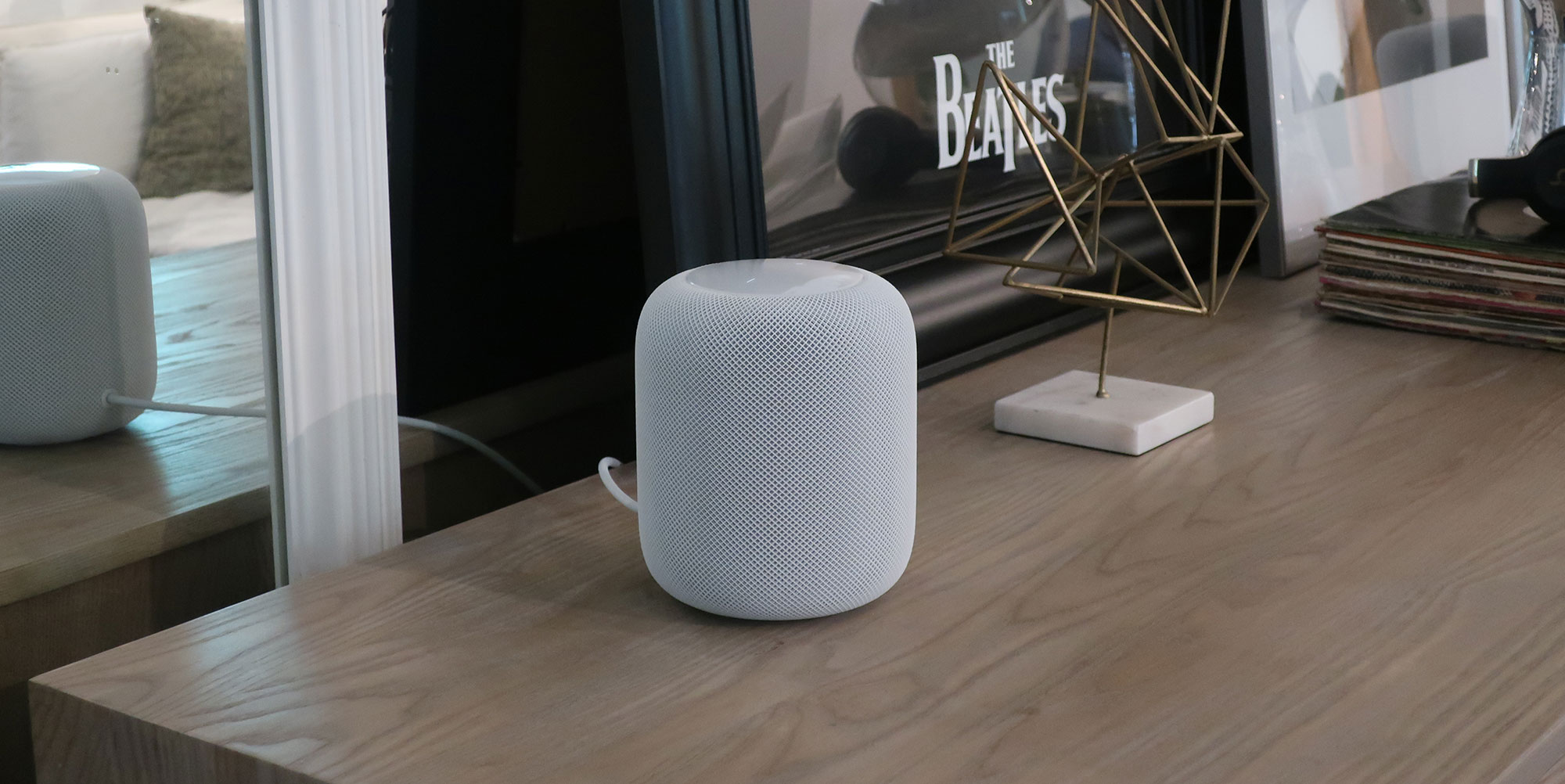 One of those was hinted at upon its announcement last year, with stereo support.
Much like other speakers, this is the pairing of two speakers to form a left and right channel, with the microphones in each of the HomePod units able to talk to each other to create a balanced stereo sound. That balance will also lend itself differently to each room, because with the microphones able to measure the distance to a wall, that will change the way the sound is rendered on a room by room basis.
Stereo functionality does require two HomePods, and that's neat, but it's not the only feature that is being rolled out. Much like other speakers out there, Apple is adding multiroom support.
That means if you have more than one HomePod, you can play music across the speakers, and that means a good three or four in the same room will play the same music if you tell it to.
"Hey Siri, play "The Wrap" on all speakers" will get it playing Pickr's podcast across the speakers in your home, while calling out any other song on Apple Music will get it playing that song. The same is true with albums and with playlists, and with stations as well.
Interestingly, while several speakers can be connected, you can still talk to one HomePod and get it to tell you the weather, news, and other things Siri can do.
Also included in this update is AirPlay 2 support, and that'll bring multiroom connections to speakers not made by Apple, including models by Bang & Olufsen, Bose, Naim, Marantz, Bowers & Wilkins, and a few other brands you might not have heard of unless you're in the HiFi space,as well as the new Sonos speakers such as the Sonos One.
Essentially, that means a HomePod can talk to a Sonos network, playing music from HomePod to the Sonos and across an entire multiroom system. As to whether it works the other way — from a Sonos to a HomePod — that's something Apple couldn't confirm for us, but will be something we're going to test immediately.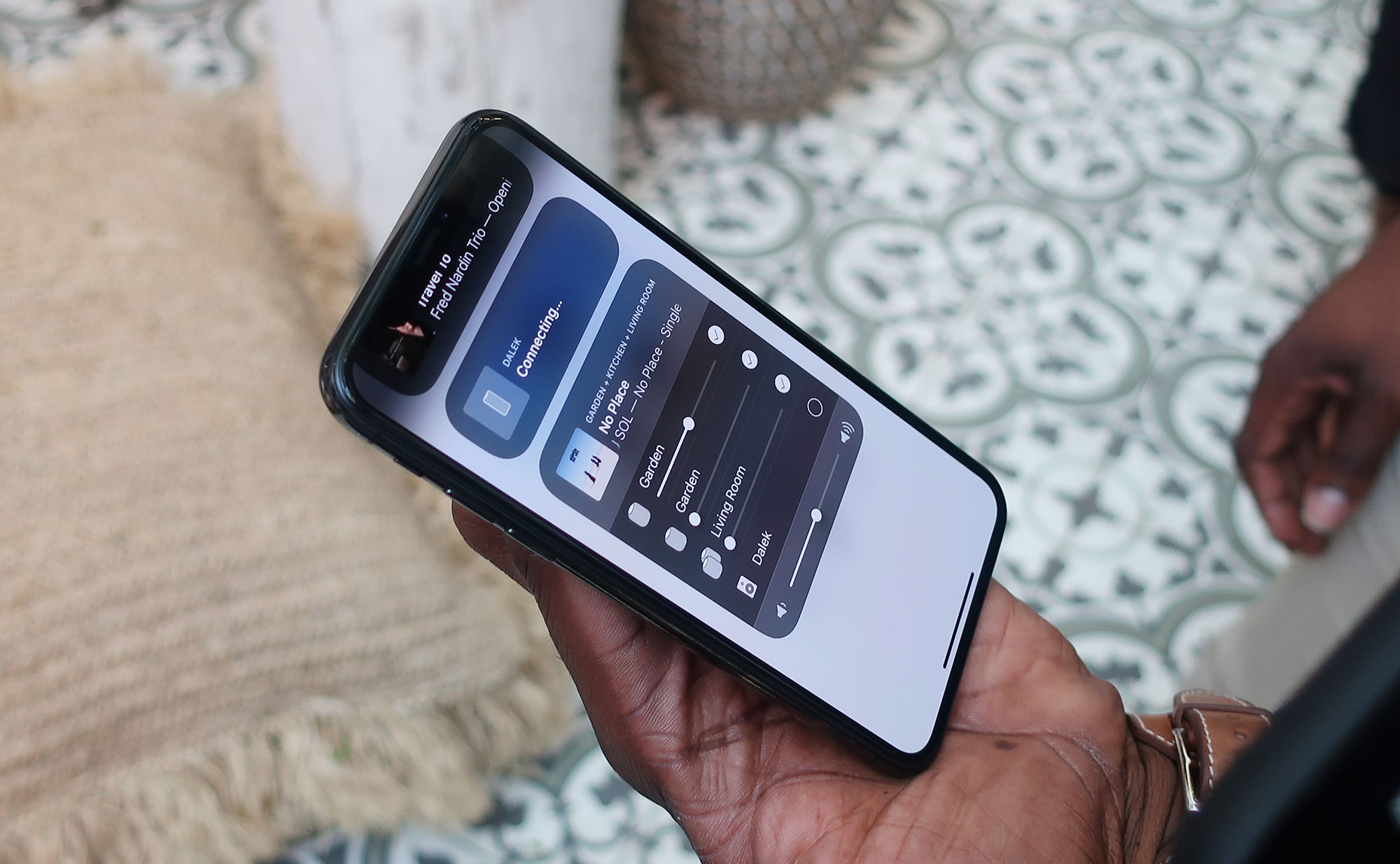 And all of this helps to expand what Apple has in its HomePod, with more support and more devices, expanding the soundscape of the HomePod significantly.
You still need an iPhone or an iPad to set the speaker up, and that's where the patch will be rolled out, coming through as the 11.4 iOS update and rolling out to the HomePod through that device.
It should be here very shortly, though, so if you have more than one HomePod or have considered grabbing another because you wanted multiroom support (or stereo), your feature is now available in Australia, the US, and the UK, while France, Germany, and Canada will see it from June 18.