The Google StreetView team has been to some pretty amazing places, grabbing its specially-devised camera setup to record aspects of our planet for the history books.
In the past year, it has taken a walkabout to the centre of Australia, made its way to the stars and explored the International Space Station, and given everyone >the opportunity to explore Disneyland and other Disney parks.
This week, Google has added something else to its list of Street View adventures, with a journey few people actually get to see: the red crab migration on Christmas Island.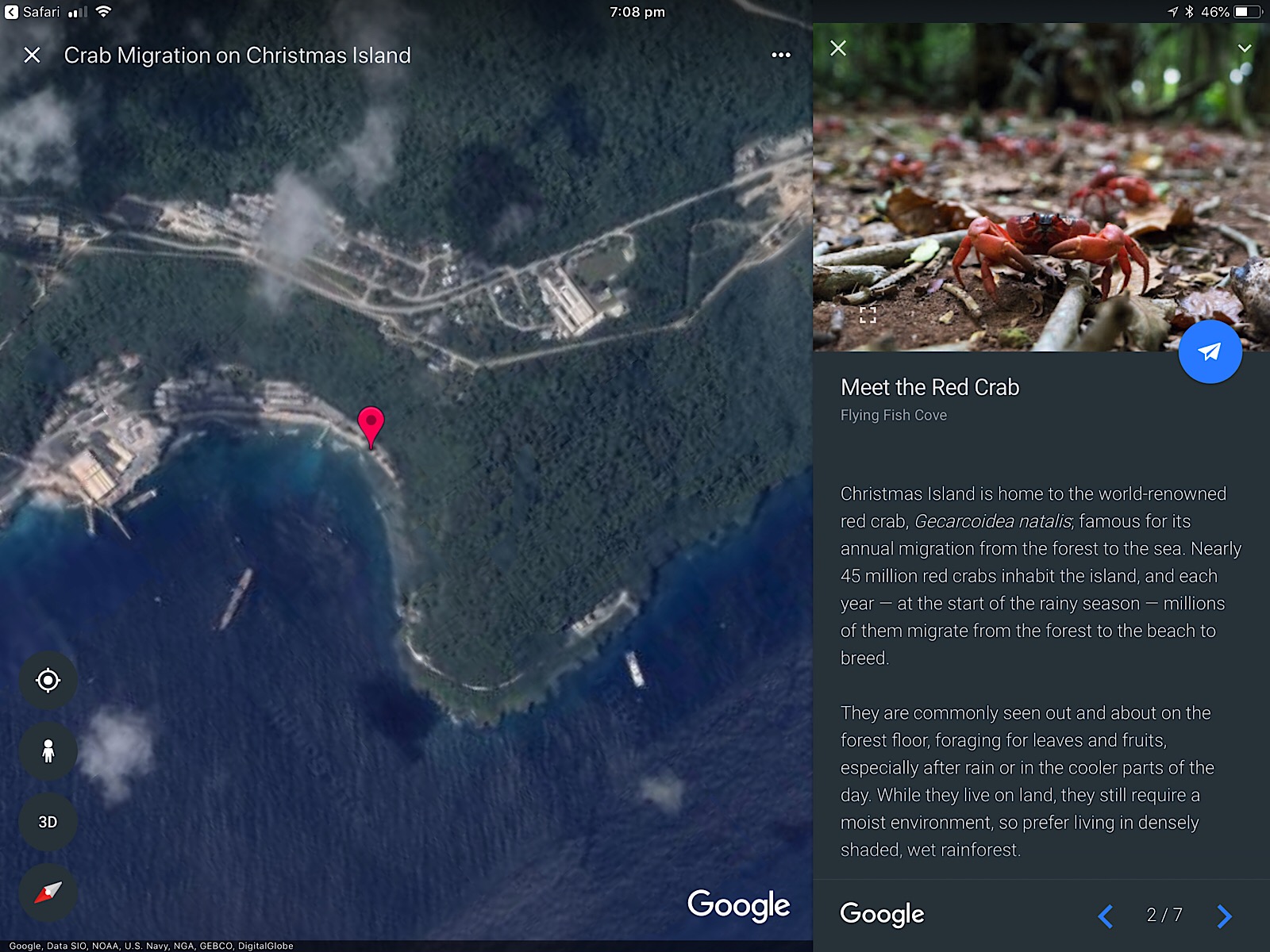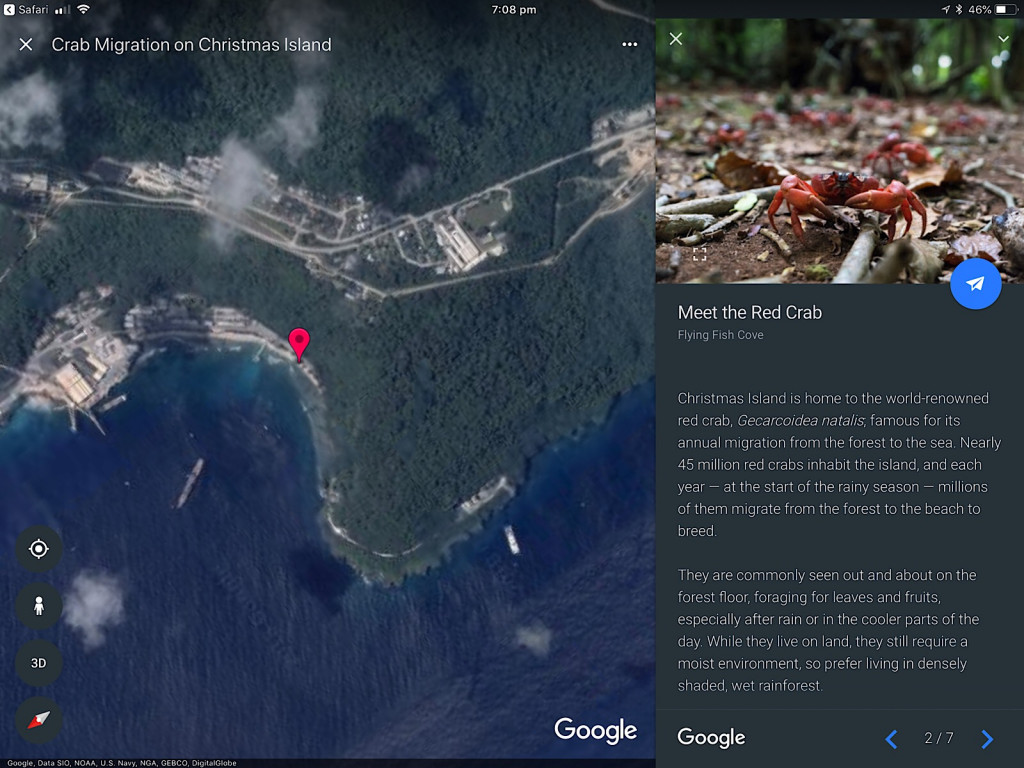 Last year, Google made headlines when it told the world just what it would be doing, and this year, there project is complete and the results are something you can experience yourself, with both Google Street View and Google Earth showcasing the migration of millions off little red crabs.
"Christmas Island National Park staff and Google have captured striking 360 degree footage of the island and its keystone species, the red crab, and the results are nothing short of stunning," said Melissa Price, Assistant Minister for the Environment.
"Through this virtual reality tour, viewers are immersed in the forests and beaches of Christmas Island while encountering a truly amazing abundance of wildlife along the way."
The experience can be seen on Google's Street View website, as well as through the Google Earth app, exploring step by step with the crabs as they walk across Christmas Island.