Phones for the new year are typically announced near the beginning of the year, but LG has held off, waiting until May to talk up what it has next.
We're only five months into 2018, and already we've seen quite a few impressive phones intended to make people take out their wallets and spend on something new.
There's been the Galaxy S9+ with the camera that works like a human eye, the P20 Pro with the triple camera technology unlike any other, and a new 4K phone from Sony designed to offer one of the best panels you can find on a phone anywhere.
Some companies have been notably absent from the typical phone announcements, however, and while some of the phones listed above still aren't out in Australia, we knew they were coming as they were announced.
However, HTC is still missing in action for its follow-up to the U11, while the world wonders what LG has in store with its replacement to the G6.
At least one of those can be ticked off this week, as LG announces the next in line to its G-series phones, the G7, also known as the G7 ThinQ.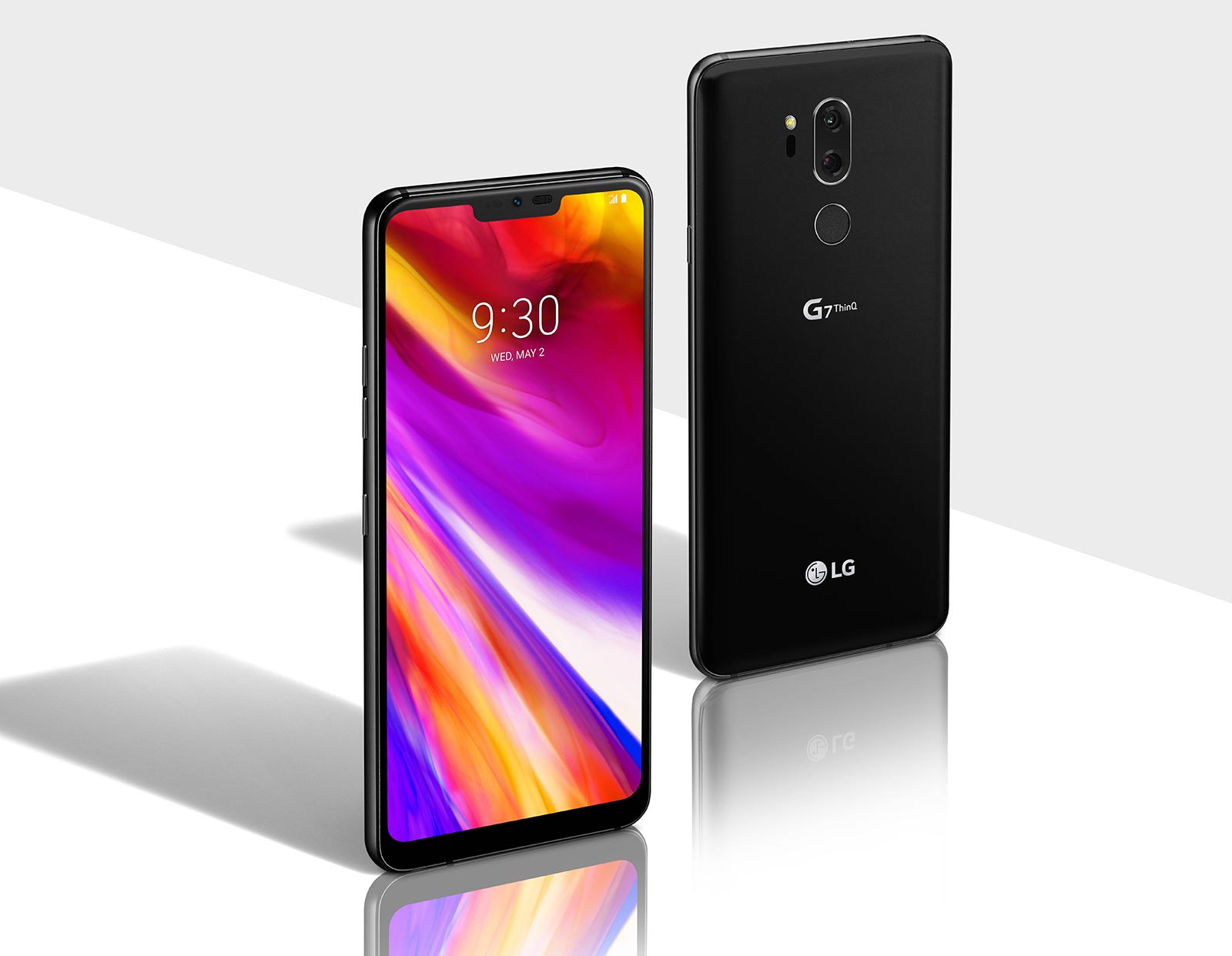 Yes, it's a new phone, and while LG's phones have generally gone in slightly different directions for the past few years, this year's G-series model takes the learnings from the G6 and applies a few modern touches.
As such, the LG G7 looks vaguely like last year's phone, but switches things slightly, going to a polished metal edge, Gorilla Glass 5 on both the front and back, and a fingerprint sensor on the back.
Unsurprisingly, there's a faster processor, between 64 and 128GB of storage, the latest Android, and water resistance, not to mention a dedicated key for the Google Assistant.
The sound is reportedly improved, too, including DTS:X for virtual 3D sound with earphones, while the speaker is reportedly quite loud and able to deliver more bass than typical smartphones.
LG's claiming the camera is better, and while it has stuck with its unorthodox approach to dual cameras, with a super wide camera and a standard camera, it also now sports a degree of AI to help you get background-blurred portrait images and to help you take better photos.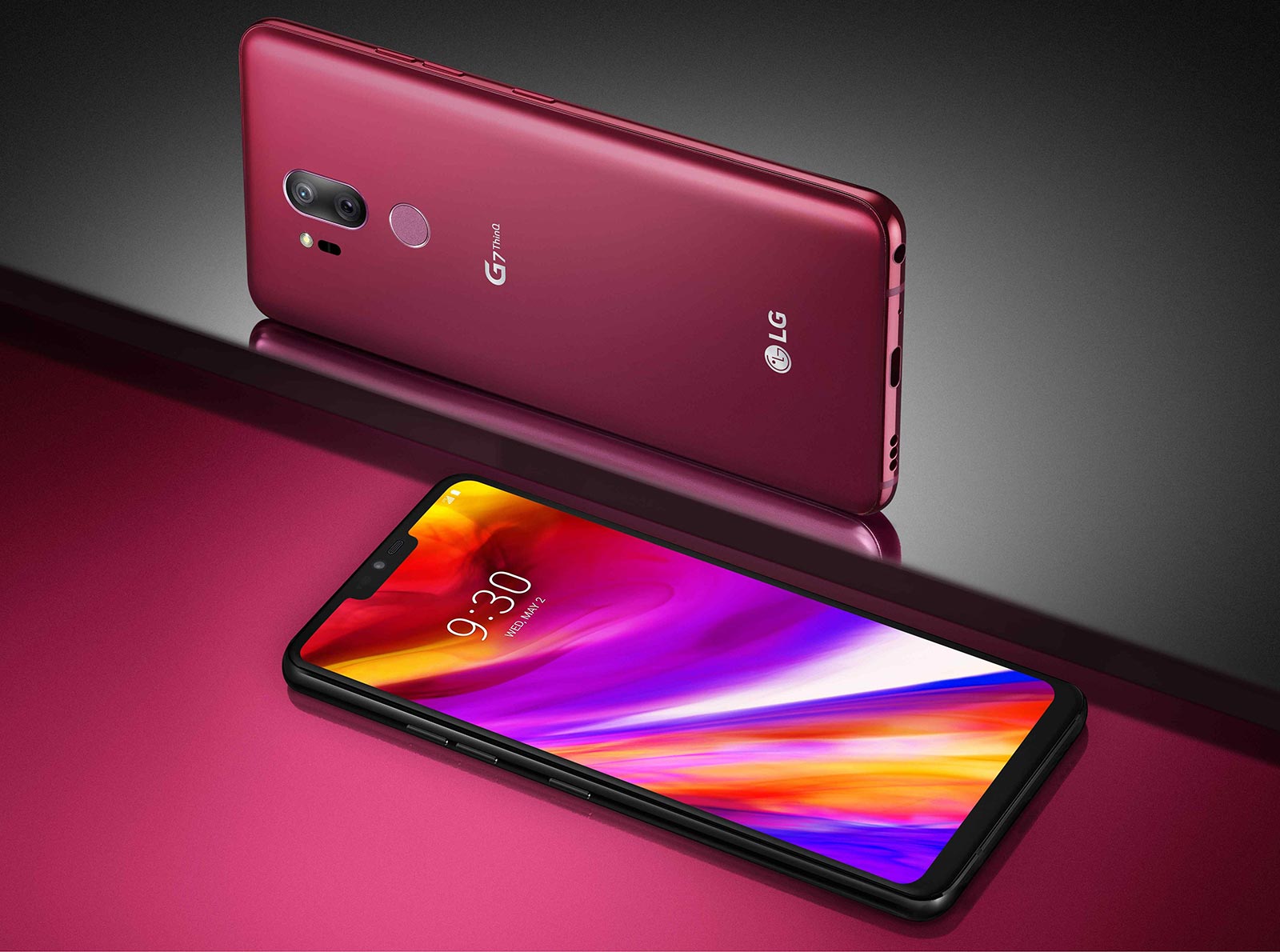 That AI is also going to play a big part of the phone, and part of that extends from that other name the G7 goes by: G7 ThinQ.
You may recall from other LG devices announced earlier in the year that "ThinQ" is a name LG is going with for some of its products, specifically those with a degree of smarts in them. ThinQ is essentially LG's approach to artificial intelligence, with appliances able to talk to speakers, and TVs able to talk to other things as well.
In the G7, that includes a phone, and the AI will apparently talk to Google Assistant and Google Lens in this phone.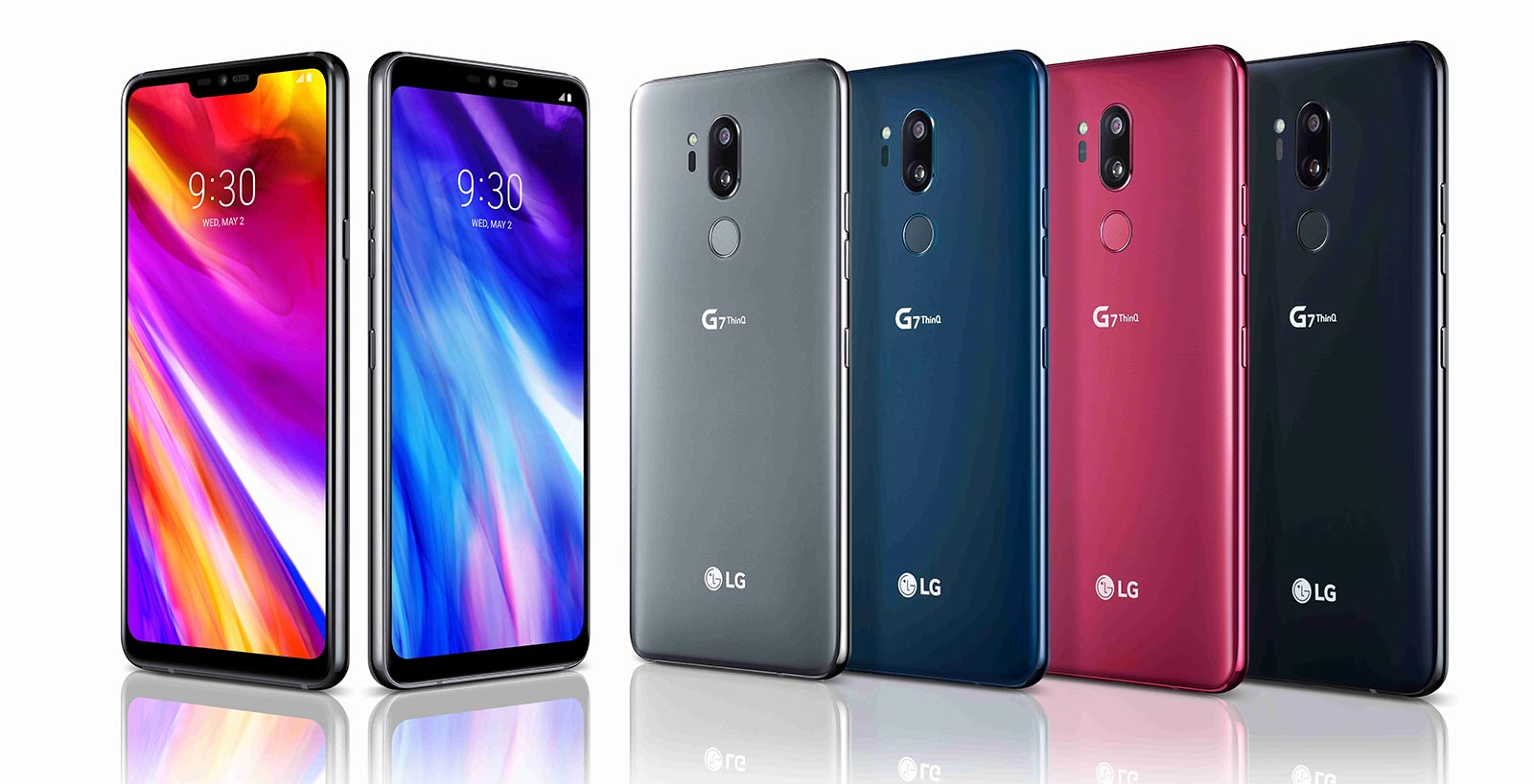 All of this sits under a new 6.1 inch Quad HD+ screen with fewer bezels than before, and while the screen does go from top-to-bottom in the FullVision (or "full view") design, it does include the "notch" just like on the Apple iPhone X and Huawei P20 Pro. We're told that screen is a little special, though, offering one of the brightest displays around and able to showcase 100 percent of the P3 colour gamut, similar to the screen technology used in Apple's Retina iMac.
Perhaps a little bizarrely, LG also says the G7 has a "New Second Screen" feature, which sounds like the notch can be blacked out like it can on the P20 Pro, rather than is actually a second screen like on the HTC U Ultra.
That might sound a touch like a bit of marketing meant to exemplify the LG G7, which looks like a good phone, albeit one that doesn't really stand out, and that may be the phone's problem this year.
Competing against Apple is already hard enough at the best of times for mobile manufacturers, but with some of the great phones already on their way, it's hard to highlight the G7 as a phone that can stand on its own and really tussle with the likes of Samsung, Huawei, or Apple, three manufacturers which are really trying to drive the features.
That said, we haven't played with the LG G7 ThinQ yet, so will reserve judgement until the phone is in our hands. It might actually surprise us.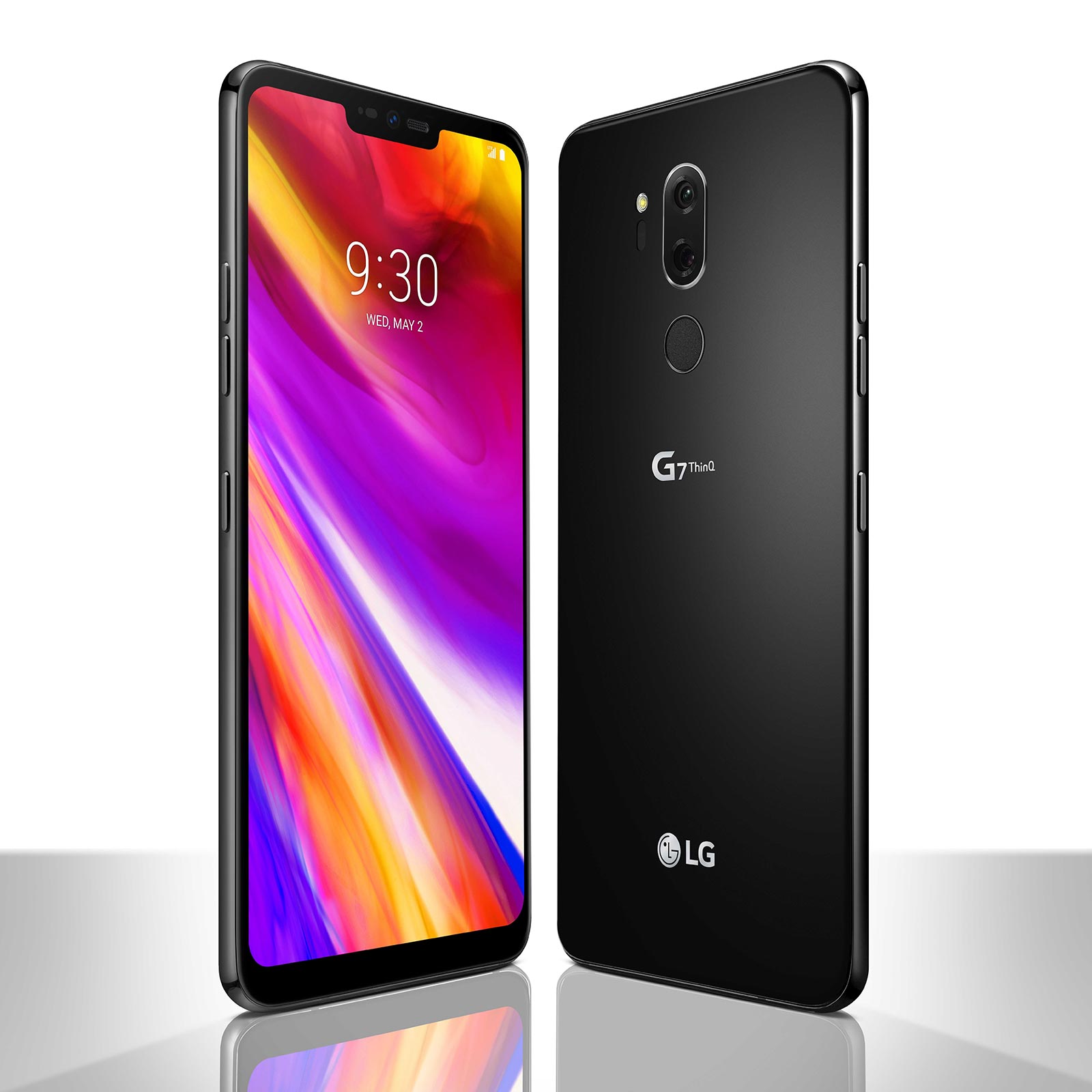 LG's G7 ThinQ has been added to the Pickr Trackr, giving you the opportunity to compare the phone to your own. Curious how it compares against the LG G6 and LG V30+? Start here.