Big sensors are all the rage with full-frame mirrorless cameras, but Fujifilm's latest announcements pack an even larger sensor size into a smaller body.
This year, we're seeing lots of movement in the mirrorless space, as manufacturers look to take back some of the category grabbed by Sony's full-frame mirrorless range over the past few years.
In the past few months, we've seen Nikon's Z series rock up, with Canon's EOS R models shortly after, and just at Photokina, Panasonic has announced that it will be entering the full-frame mirrorless arena, as well.
That's full-frame 35mm mirrorless, bigger than standard mirrorless APS-C or Micro Four-Thirds, but it's not the be-all, end-all of sensor sizes.
There's also medium format, a size that goes beyond the 24x36mm size of a 35mm sensor and is smaller than a 4×5 inch frame. This is something defined by different classes of cameras, with the 24x36mm size being the 35mm "full-frame" cameras most of us have grown up with, while anything larger that is lower than 4×5 inches is "medium format".
Simply put, the bigger the frame, the better the image quality, and that usually means a bigger camera, too. There's an even larger size available in "large-format", and that's where the measurement switches from centimetres to inches, measuring in a 4×5 inch, coming out as a 10 x 12cm frame. For now, let's stick to the 6cm medium format, because that's where Fujifilm is dabbling in its latest camera, the GFX 50R.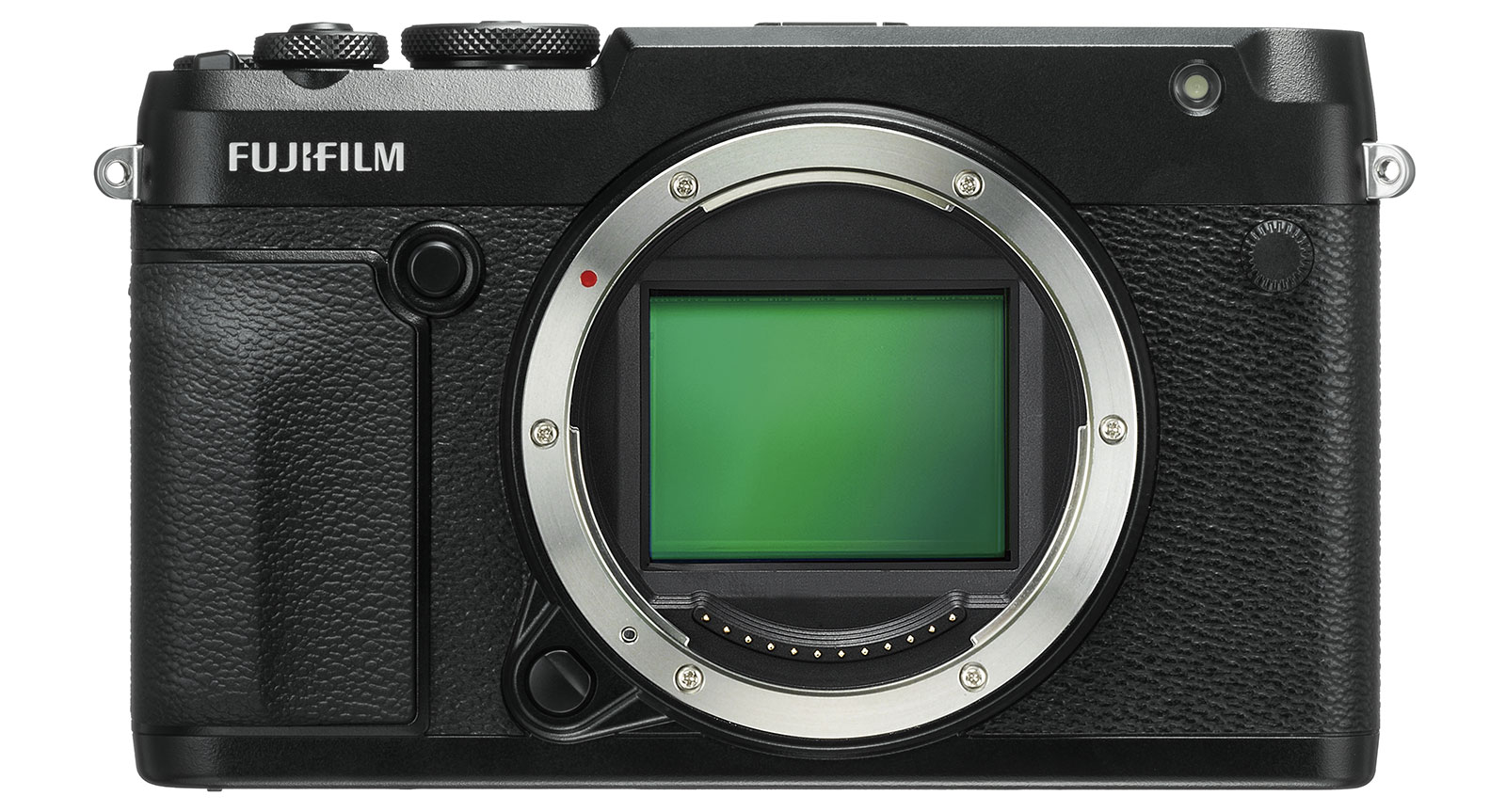 The camera being shown at Photokina which will be released in the coming months sports a bigger sensor, with its 43.8×32.9mm sensor 1.7 times larger than the 24x36mm sensor size of 35mm full-frame cameras, part of Fujifilm's G Format design.
It's not the first time Fujifilm has offered a medium-format camera, but this version also sports more pixels, with the Fujifilm GFX 50R being a 50 megapixel camera. More pixels in a bigger sensor means more capability, and it's one that Fujifilm hopes will mean more photographers take up.
The camera still aims to be relatively portable, and is the slimMets and lightest in the series, complete with wireless connection support for phones and tablets, the first time a Fujifilm GFX camera has arrived with such technology.
Interestingly as high as the camera capability is, the video support appears limited to Full HD 1080p, though we suspect if you're looking for a 50 megapixel camera, you're probably using it for stills and not video.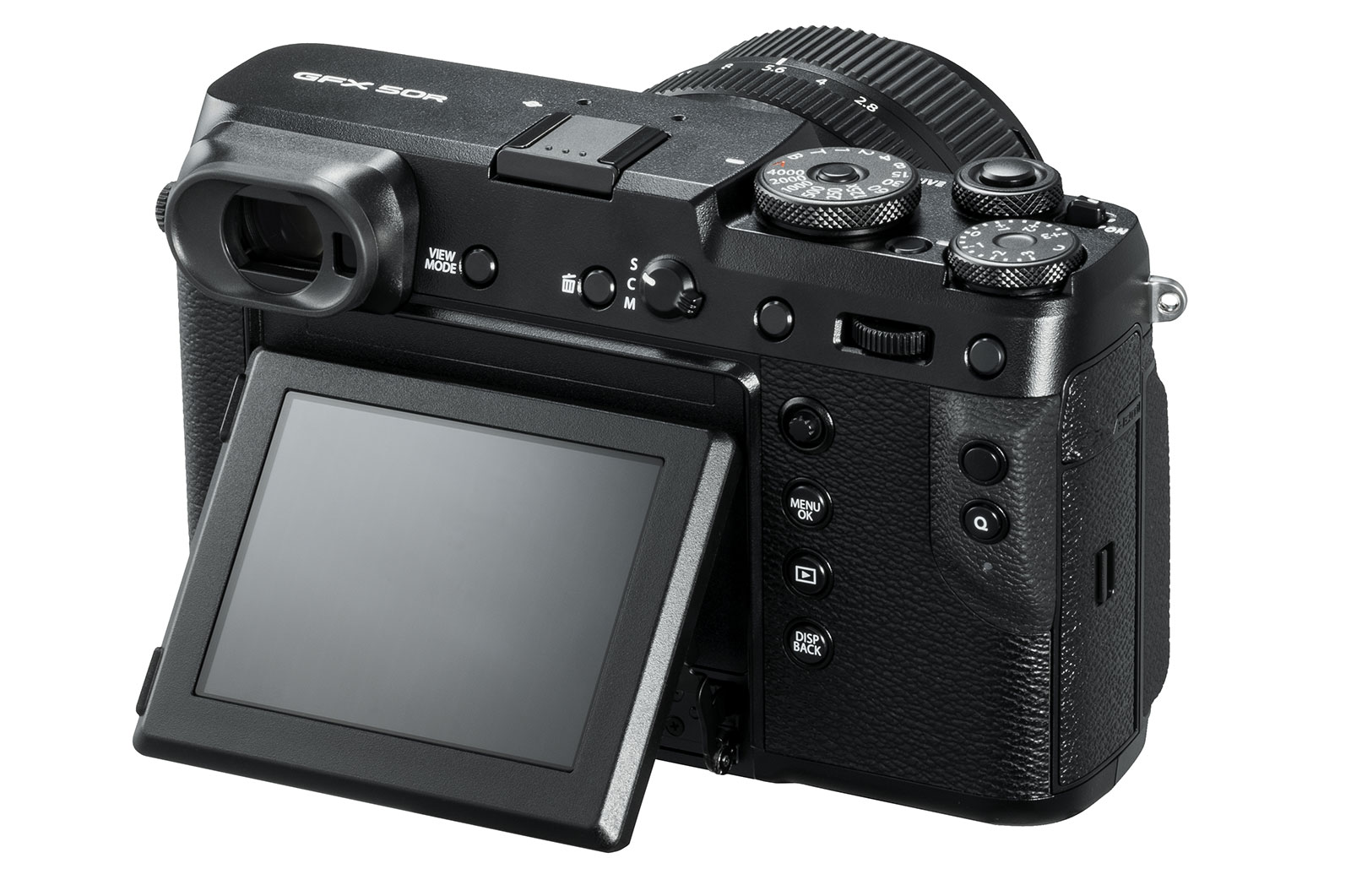 And stills is really the focus here, with support for Fujifilm's X-Processor Pro image engine, with film simulation for Fujifilm stock such as Provia, Acros, and Velvia film.
While the 50 megapixel camera is something, it was beaten by an even more impressive announcement, as Fujifilm unveiled a concept camera in a 100 megapixel camera.
It's not yet finished, so don't head to stores asking for a 100 megapixel camera unless you want a blank stare and be told they don't have anything like it.
Rather, Fujifilm's 100 megapixel is a concept the manufacturer is working on, delivering the same larger sensor size with more megapixels than ever before, and with support for 4K Ultra HD video, something the GFX 50R won't even arrive with.
Fujifilm is also rolling out an in-camera image stabilisation technology in this concept camera, something a medium format digital camera has never seen before.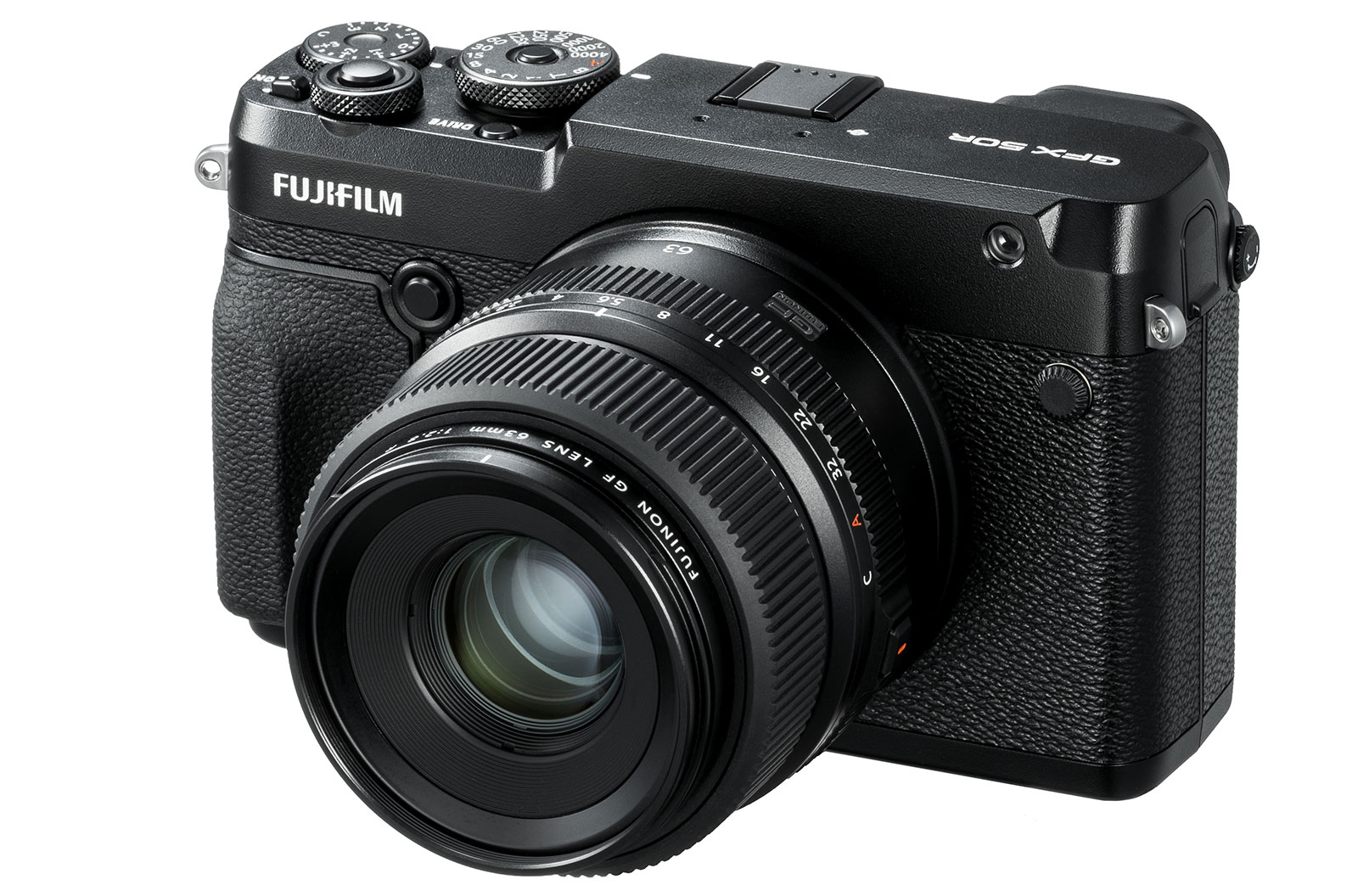 As for when you'll see this, we don't expect this new GFX 100 megapixel camera until at least next year or possibly the year after, but its 50 megapixel sibling GFX 50R will be attainable this year.
"Fujifilm is proud to bring to the Australian market a camera that combines new and innovative technologies with features reminiscent of renowned medium format film cameras," said Alex Zitser, National Product and Marketing Manager at Fujifilm in Australia.
"The GFX 50R is something professional and enthusiast photographers alike can appreciate and enjoy," he said.
You'll find the Fujifilm in GFX 50R in camera retailers late November for $7099, likely without the lens.