Hisense's latest TVs are all about sharing good technologies between the models, with HDR and motion friendliness at the top of the list. With the TVs on the way to stores, we went eyes-on this week.
It's June, and that means we're in that time of the year where you can expect last year's televisions to be found at run-out prices, as manufacturers shift stock from last year and make the change to new models.
It happens roughly the same time every year, and this year we've already heard what's coming. The massive consumer technology showcase that is CES gave us a preview of the line-up earlier in the year, and since then, the companies making new TVs have been talking them up as well, but now they're finally landing, taking the place of the old models.
And already we've seen what's coming from Samsung and LG to name a few, and now it's time to go eyes on with Hisense's range, on its way to Australia just in time for the World Cup, which the TV is also a sponsor of.
While marketing is great, we're more interested in the hardware, and Hisense let us go eyes-on ahead of their arrival in the next few weeks. We've already seen a few at CES earlier, but the Australian line-up is now properly confirmed, and the approach Hisense has this year falls in line with what some call the "democratisation of technology", in which products deliver value across the line-up, boosting with new features depending on how high up the price goes.
In a way, it's similar to the trickle down effect hardware normally sees, except it doesn't just leave all the good things to the high-end.
With that in mind, Hisense's 2018 range is apparently built to correct some of what we saw last year, with more of some of the brightest TVs in Australia, but with the ability to control the brightness, something we noted in last year's review.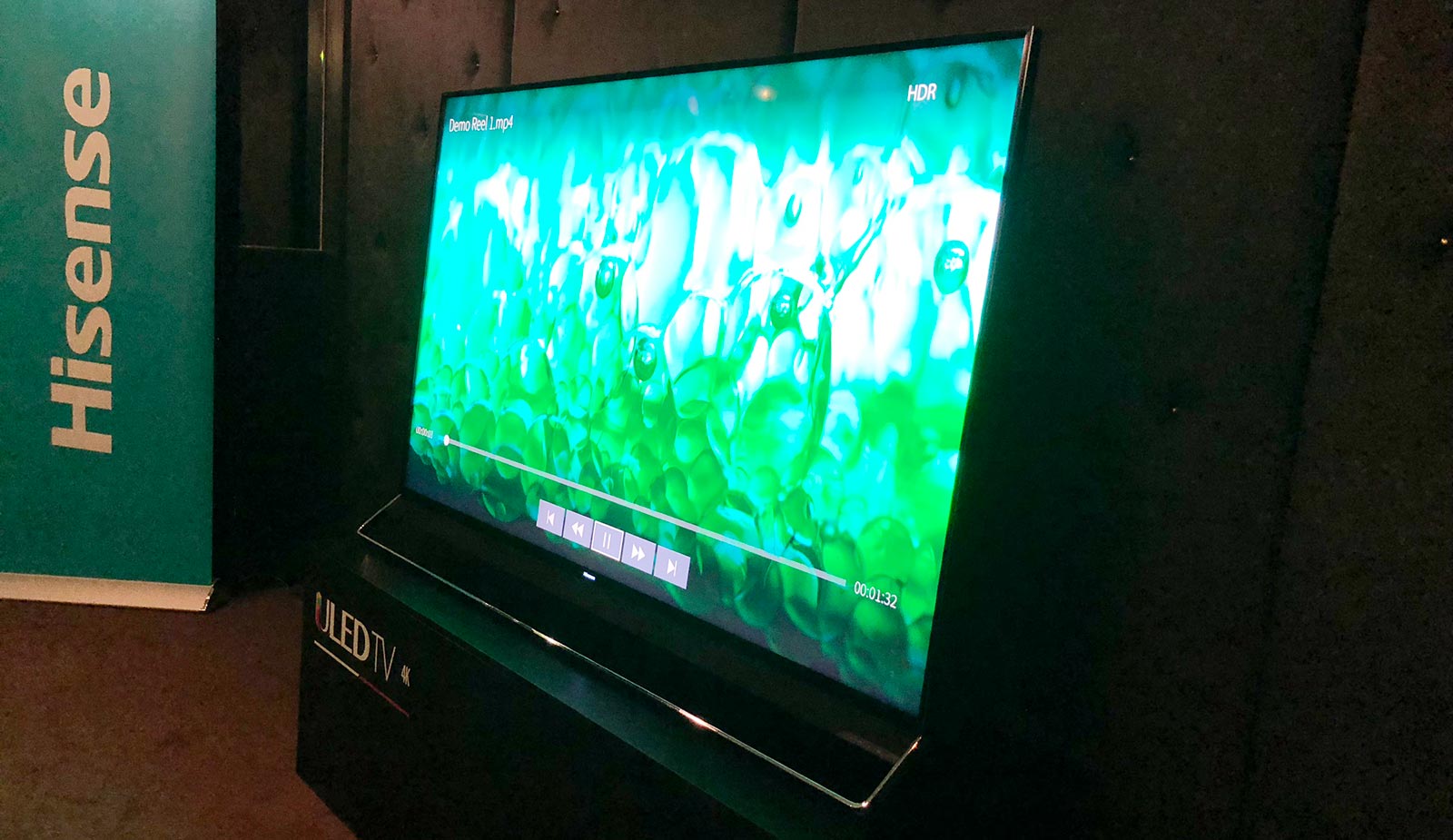 This year's take on the hardware exists in the Hisense 7, 8 and 9 series TVs, and they all sport similar technology with improvements in various areas.
They all feature 10-bit HDR and 200Hz panels, and they all support a "sport mode" which will make that 200Hz technology track not just vertical as it normally is, but horizontal as well, making sports sharper and clearer.
We're told you can turn the tech off for movies, and that's great, because motion technology is practically a cardinal sin in anything other than sports, making movies look more like home movies, so it's nice the mode can switch it back on when needed in a jiffy. There's even a game mode, which turns down the effects and colour saturation to let the gaming hardware take over.
More important is the TV hardware itself, and while its still an LED-backlit TV (which Hisense called ULED, and isn't an OLED), it's one where Hisense has been working to improve colour and clarity across the board.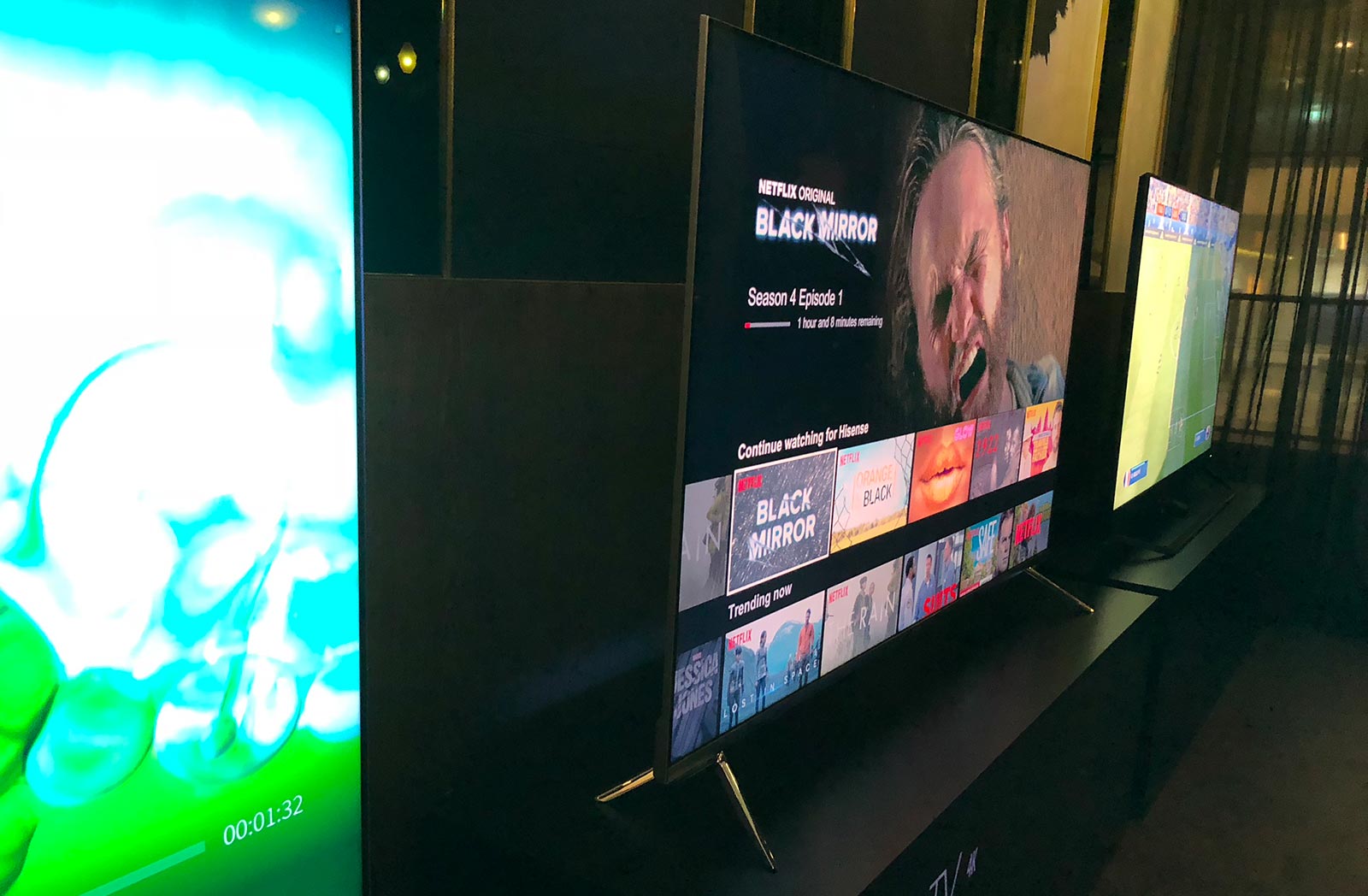 As such, Hisense's P7 series looks lovely from our initial eyes-on, and it's the least expensive of the range, starting a 50 inch size at $1499 and going up a little bit depending on the size you need, offering 55, 65, and 75 inch models, the latter of which hits $4499.
Hisense's P8 moves things a little more with a 65 inch from $3699 and 75 inch at $4999, and brings in those features while adding quantum dots, the crystal technology that aims to focus and hone colour output.
While LED TVs aren't based on OLED technology, there's a general consensus that quantum dot technology helps to focus the colour to improve it close to the point where they look similar, though without the cost OLED brings. You can find quantum dots in TVs from Samsung (QLED), Sony (Triluminos), and LG, and now it's in Hisense's mid-range as well.
And it's also in Hisense's 9 series, its top of the line TVs that start from a 65 inch point and a $4499 price, and they upgrade the TV's sound system, getting a Harman/Kardon sound system integrated and a more advanced backlighting system, supporting 700 lighting zones for more precise colour and blacks on the 65 inch model, while the larger 75 inch model sees 1056 for $6499
Eyes-on with the hardware, and while we recalled an experienced from last year's 9 series that it was like staring into the most vividly coloured version of the sun, Hisense does appeared to have learned a trick or two, with a really lovely vibrant colour, and even an improvement or two to its smart operating system.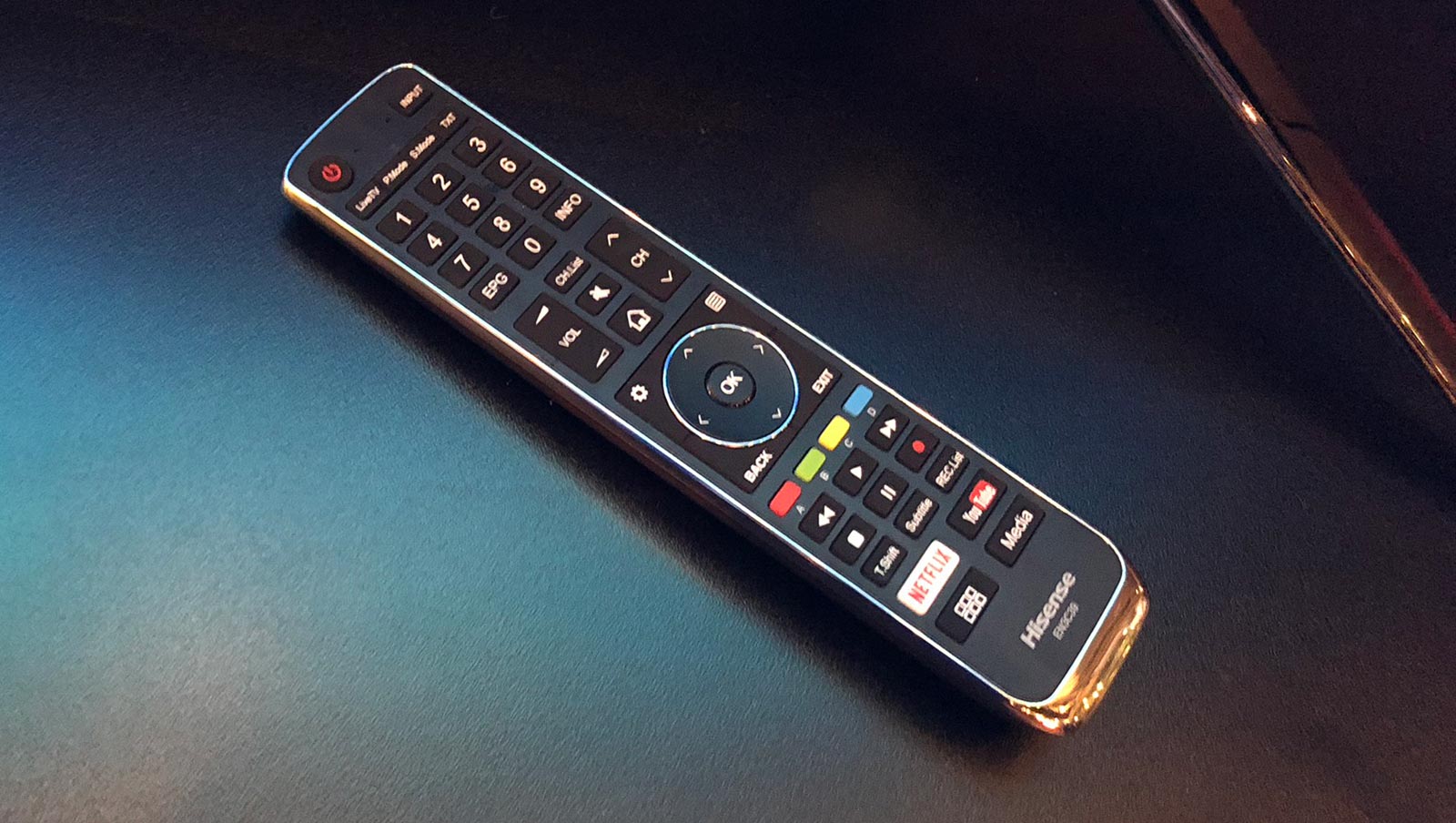 One interesting observation is that while most manufacturers are using smart operating systems from Android, Hisense is building its own, and this year it even comes with an app for iOS and Android to let you control the TV from the phone, and even share photos and videos directly with it.
The physical remote is still included, and it can also turn on the TV simply from the Netflix button, helping you to get into your "Netflix and chill" state on a Friday or Saturday night (I've become that person it seems) from one button.
However, it's this choice that helps make the range compelling, and offers some competition against the likes of Samsung, LG, Sony, and Panasonic, not to mention TCL, as well.
You'll find the Hisense range in stores over the next few weeks, just in time for its FIFA World Cup sponsorship to really make a difference (you know, in time for the World Cup).