It has been some time since computer and gaming giant dabbled with smartphones, but a return may be on the way, as Asus shows off a phone.
Portable gaming may well be the domain of Nintendo's Switch, but not every gamer wants to invest in yet another console for their world. Some might prefer to turn their phone into the very thing that gets their gaming on, and we can totally get it: while the games on smartphones may not be as exclusively cool as they are on dedicated consoles, they are seriously getting better, and top tier developers are getting involved.
Plus it also means you only need to carry your one smartphone to get your game on, meaning you're less likely to lose something and simply need the one device.
There's a catch though: while flagship smartphones can pretty much play any game out there, they're not necessarily what gamers go for, and at least one company has cottoned onto that. Last year, Razer showed its vision of a phone to the world, and this year at CES, built a way to quickly turn it into a laptop.
This year, it won't be the only gaming hardware brand building a phone, though, and is being joined by a company that has dabbled in convertible phones before.
You may not remember the PadFone or the Transformer Book, but Asus' experiments with unusual devices isn't exactly new, and this year, it might play in the space of phones built for gaming, potentially arriving in a phone called the "ROG Phone".
Sitting in line with its "Republic of Gamers" computing products, the ROG Phone will arrive with a super-fast variation of the eight-core Qualcomm Snapdragon 845, complete with vapour-chamber cooling, sitting beneath an AMOLED HDR display with a staggering one millisecond (1ms) refresh rate, making it a screen made for gaming.
It will still be a phone, able to be connected to Category 16's 1Gbps LTE, though it will also connect to some of the fastest WiFi networks around, pushing beyond 802.11ac and being another one of the handful of devices supporting the faster 802.11ad networks.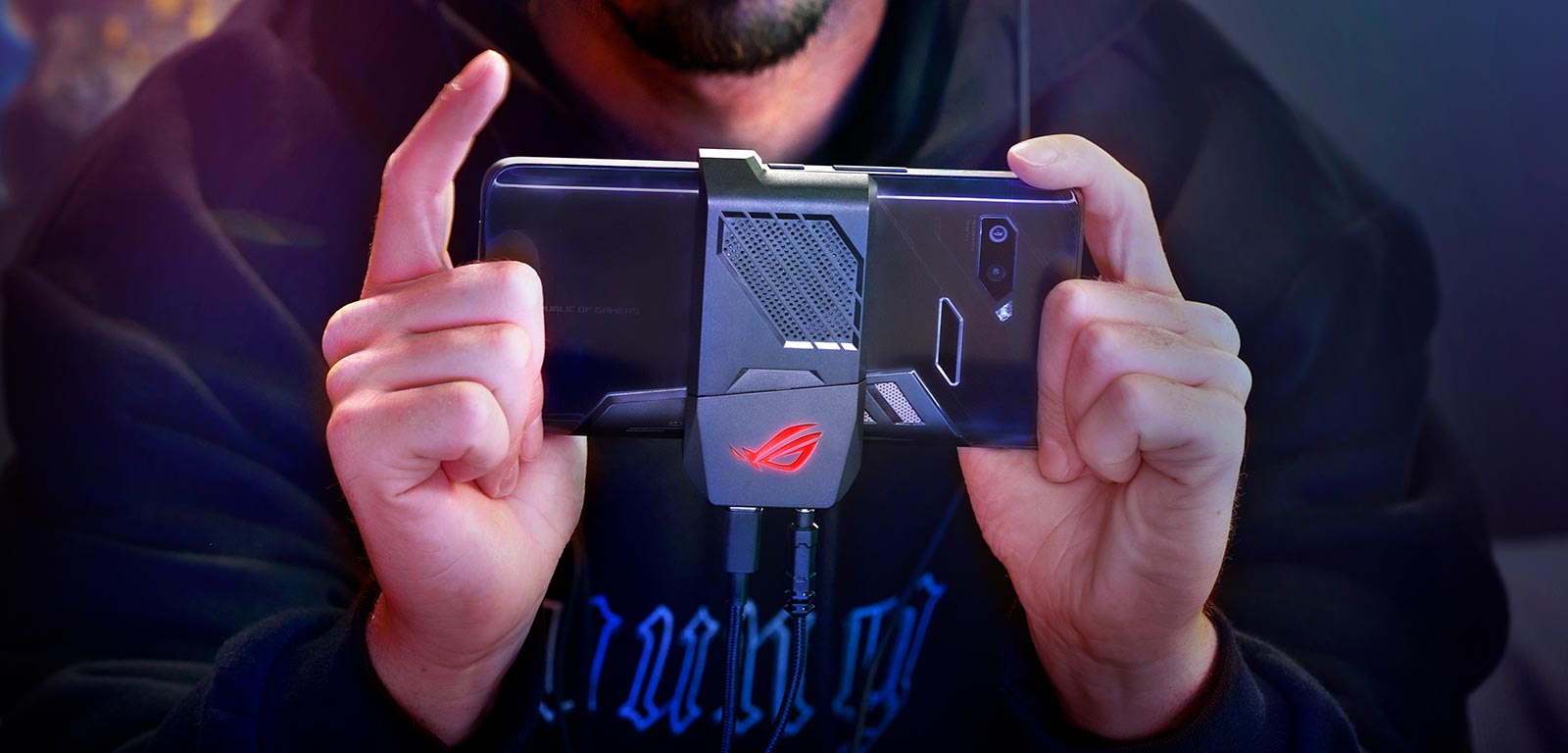 The Asus ROG Phone will also be made for gaming just a little more differently than other phones, with two sensors on the top of the display in landscape mode to act as triggers, essentially taking the touchscreen gaming experience and ramping it up with what Asus calls "AirTrigger touch sensors". There's also a third in portrait mode, and these can be customised to do other things, basically acting like a macro for screen taps.
And just like past experiments, the ROG Phone will tap into Asus' history with expansion docks, including the Mobile Desktop Dock that turns the phone into a computer, and the TwinView Dock which make it into a dual-screen portable console with a bigger battery and more buttons, making the phone just that little more special.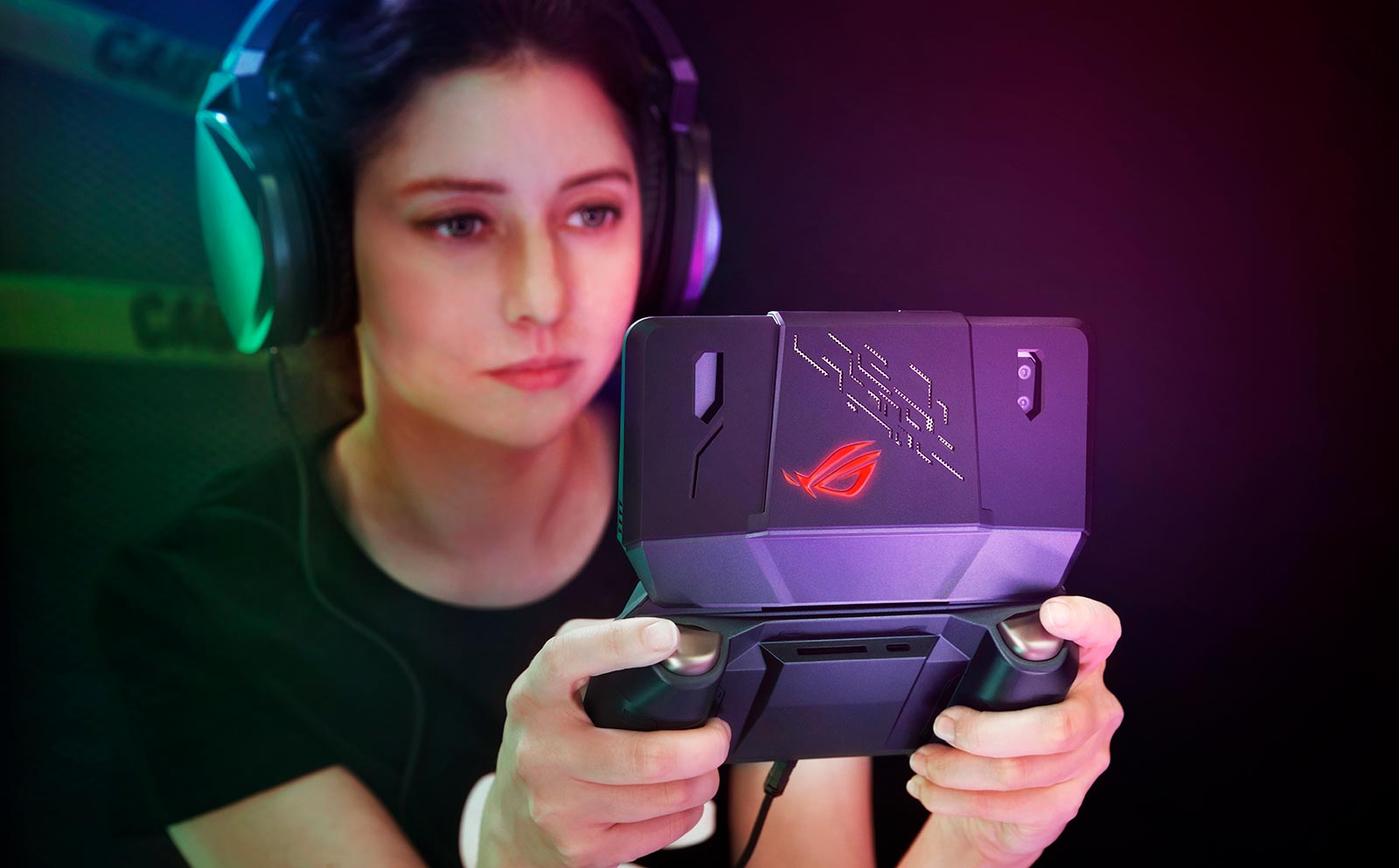 There's also support for 192kHz hi-res audio, virtual surround from DTS Headphone:X, and colourful RGB lighting effects built into the ROG logo at the back of the phone, not to mention water resistance and a metal-framed body.
About the only thing missing is a price and availability date for Australia, and you won't get that, at least not yet, with Asus sending word that it hasn't been confirmed for Australia.
We're not sure if that will change, either. Asus has been out of the Australian phone market for so long that it's hard to remember when it was in it, and its only major gaming phone competition isn't here either, with no Razer phone available locally.
That would mean Asus would be playing with the likes of Apple, Samsung, Huawei, Sony, and others, and that might be just a bit too difficult for a new phone — even a specialist phone like the ROG Phone — to compete in. But we'll let you know if anything changes the moment it does.