The world of smart speakers is about to be rocked once more, and with Amazon's Alexa on the way and Google's Home making headway, it's time for Apple to show the world what it can do.
We've seen what Apple can do when it makes something for the TV, and now we're about to see what a modern Apple does when building something else for the living room, as the next battleground lines are drawn.
Smart speakers are apparently the big area, and now that Amazon and Google are entering Australia alongside Sonos' Alexa-connected speaker, it's time for Apple to show the world what it can do.
While it's a little late (everyone expected it just before Christmas last year), Apple appears to be ready with HomePod, its Siri-equipped wireless speaker that can be spoken to and controlled using only voice.
HomePod sits at a little less than 18cm tall, and relies on similar hardware to what can be found inside the iPhone and iPad, with an A8 processor, six microphones, and a fairly complicated speaker system developed for deep bass complete with seven beam-forming tweeters that can shape the sound to make the tiny cylindrical speaker sound bigger than what it actually is.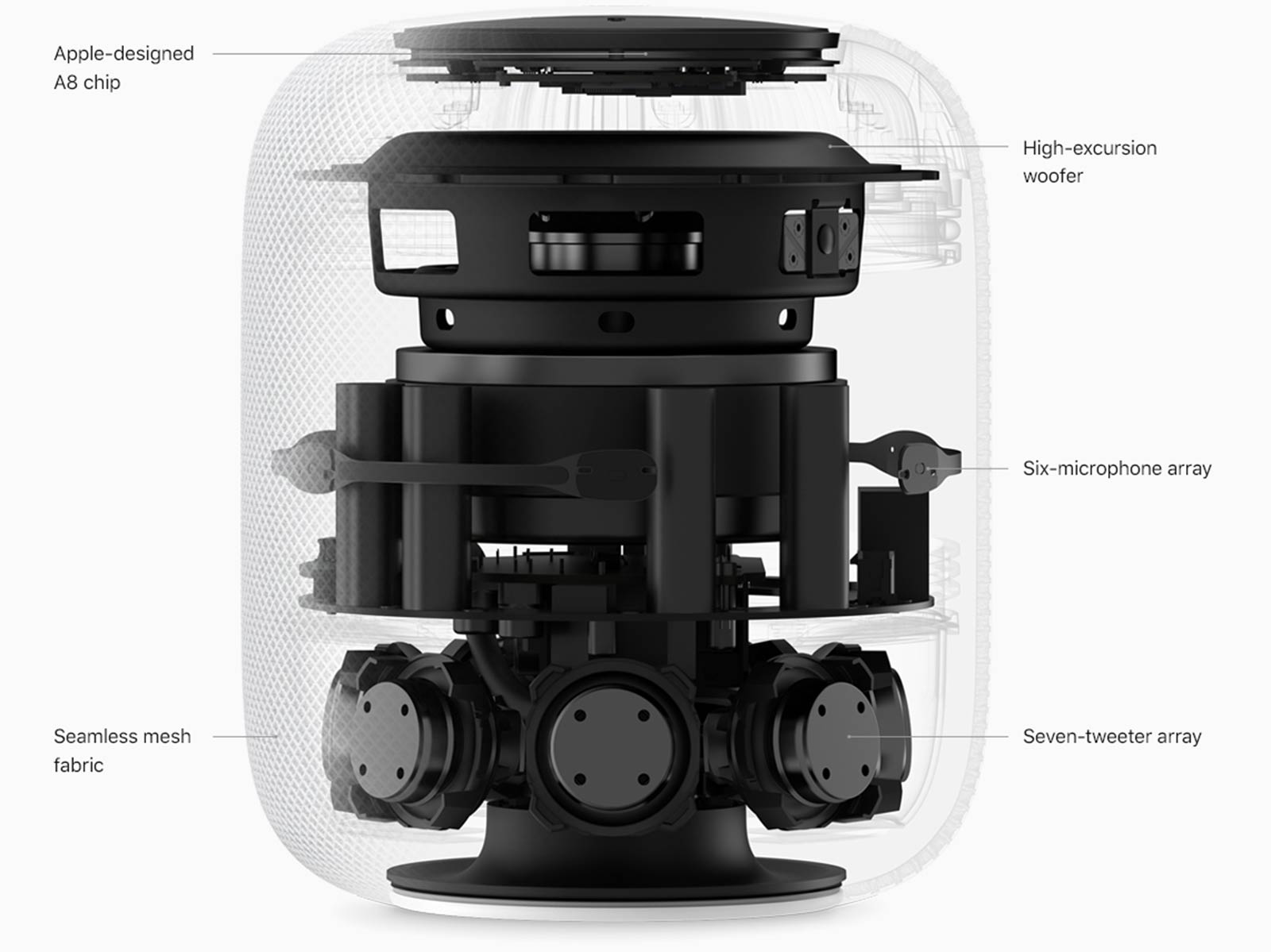 The system will connect to Apple Music for audio playback, and should talk to other services, too, with podcast support, news, sports, and more, effectively making it a bigger version of the Siri you may already use on an iPhone, iPad, or Apple TV. We're told it will connect with the likes of ABC, SBS, and Seven News to start with, while the speaker itself can also be used as a speakerphone and not just a mouthpiece for Siri and the musical stylings of whatever you plan to listen to.
"HomePod is a magical new music experience from Apple," said Philip Schiller, Senior Vice President of Worldwide Marketing at Apple.
"It brings advanced audio technologies like beam-forming tweeters, a high-excursion woofer, and automatic spatial awareness, together with the entire Apple Music catalogue and the latest Siri intelligence, in a simple, beautiful design that is so much fun to use," he said.
One thing of note is compatibility, because while HomePod is an Apple product, it will only work when used in conjunction with other Apple products, and the list is pretty specific, supporting the iPhone, iPad, and iPod Touch with iOS 11.2.5, nothing earlier. That means an older iPod Touch or iPad can't control the Apple HomePod, and neither can anything before the iPhone 5s, throwing out the iPhone 5c and 4-series models
In fact, the one thing we're confused about is that not even Apple's laptops and desktops — the MacBook, MacBook Air, MacBook Pro, iMac, iMac Pro, and Mac Pro — can control or setup the Apple HomePod, with iOS only supported here. That means no Windows, no Android, and no Mac computers will talk to the HomePod yet, providing a hint of confusion in what is very much an Apple ecosystem, but relying heavily on the iOS controlled tech.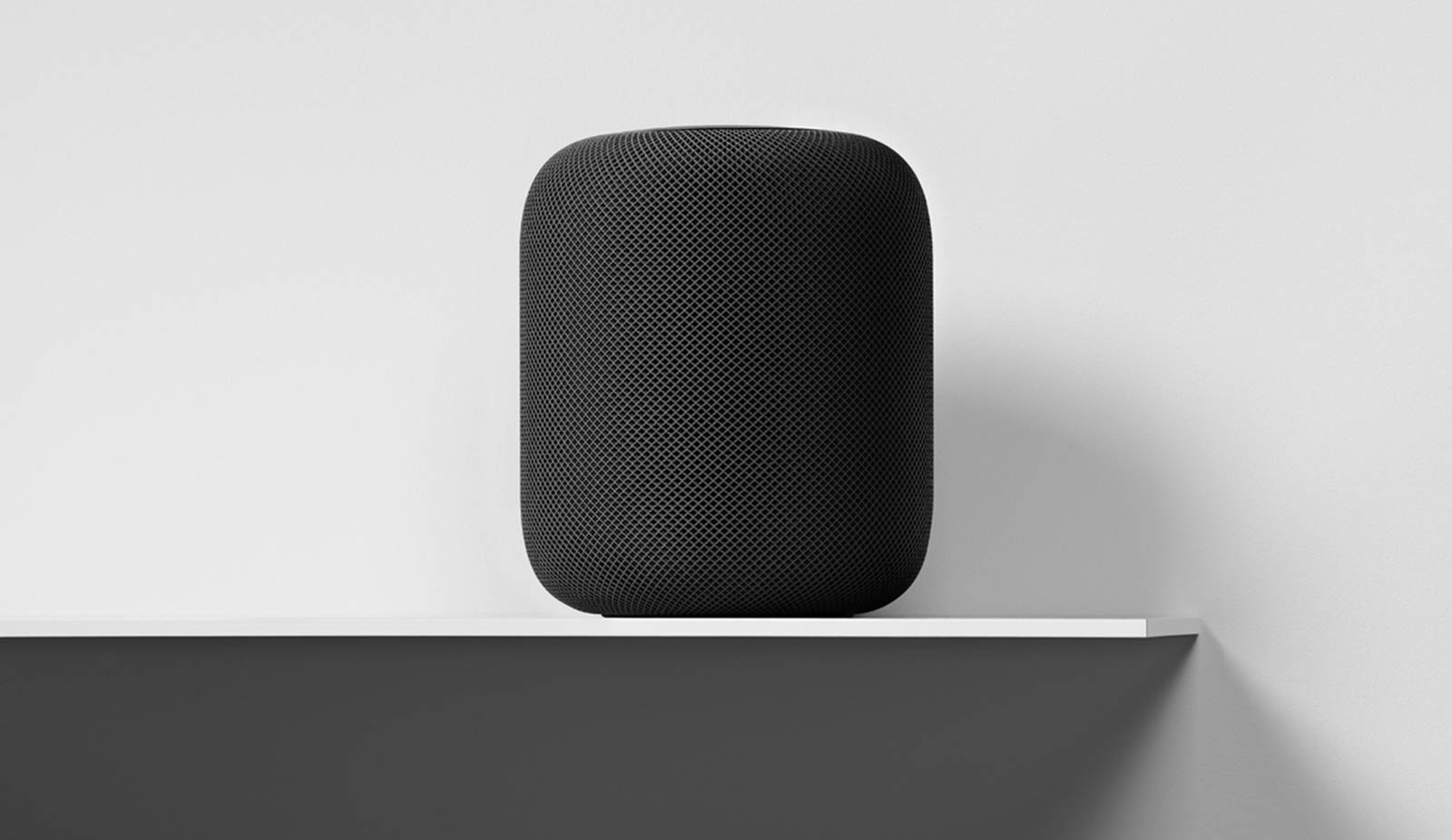 We'll admit, we're more than a little surprised that there won't be compatibility extended to the likes of the Apple TV, which given what the speaker does — play audio — is a bit of a surprise.
However, it could come later, possibly alongside an update of multiroom audio, as Apple has said that, too, will come later.
"We're so excited for people to get HomePod into their homes, apartments, and businesses to hear it for themselves," said Schiller.
"We think they will be blown away by the audio quality. The team has worked to give Siri a deeper knowledge of music so that you can ask to play virtually anything from your personal favourites to the latest chart-topping releases, simply by saying 'Hey, Siri.'"
The good news is you won't have long to wait until you get to try it for yourself, with Australia one of only three countries in the world where the Apple HomePod will launch first. That will mean the US, the UK, and Australia will see the HomePod from February 9 with pre-orders starting up from January 27, with two other countries — France and Germany — getting the HomePod later in the year.
Australians can expect the HomePod in Apple Stores, The Good Guys, Harvey Norman, JB HiFi, and Telstra stores from that Friday, February 9, where it will carry a recommended retail price of $499.