Smart speakers may well be the modern approach to listening and interacting with the world, but what if you like a bit of old school intertwined with that modern take? Amazon may have the answer in the Echo Spot.
Ever since Amazon arrived in Australia, the online retailer has been doing what it can to get itself in the hands of more Aussies. We've had Kindle for so long that it has become the standard term we use for eReaders, so Amazon didn't have to do much there, but in the smart speaker world, it's already putting up a big fight.
In that relatively new space, Amazon is fighting the likes of Google, with Amazon's Echo range of speakers launching late last year to take on the Google's Home speakers, and both offered a similar proposition: music speakers that are always listening and can take your words, turning them into instructions to other devices, to searches online, or to answers that the speaker can read to you.
But fighting Google is never going to be easy, and now that Apple has entered the smart speaker arena with its Siri-supported HomePod, Amazon is stepping it up with something a little bit different.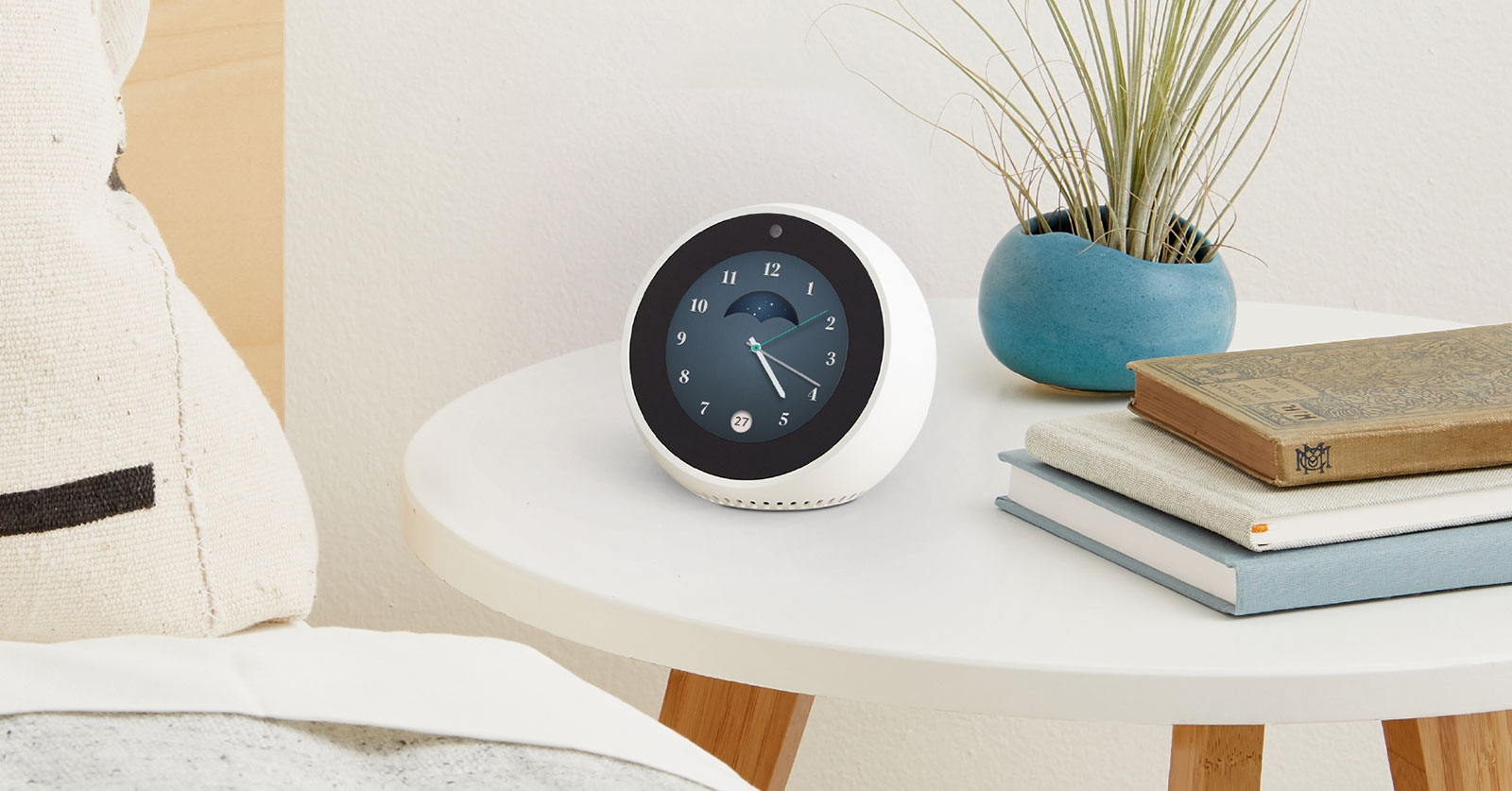 In fact, for its latest product coming to Australia, it's turning to a design inspiration set in the good ol' days, long before speakers were smart and were made to sit beside the bed.
Yes, it's turning to the humble alarm clock.
At least that's what it looks like, because in the Echo Spot, Amazon is providing a small 1.4 inch speaker to match a 2.5 inch screen all sitting in a circular body measuring a similar size to an old-fashioned ringing bell alarm clock.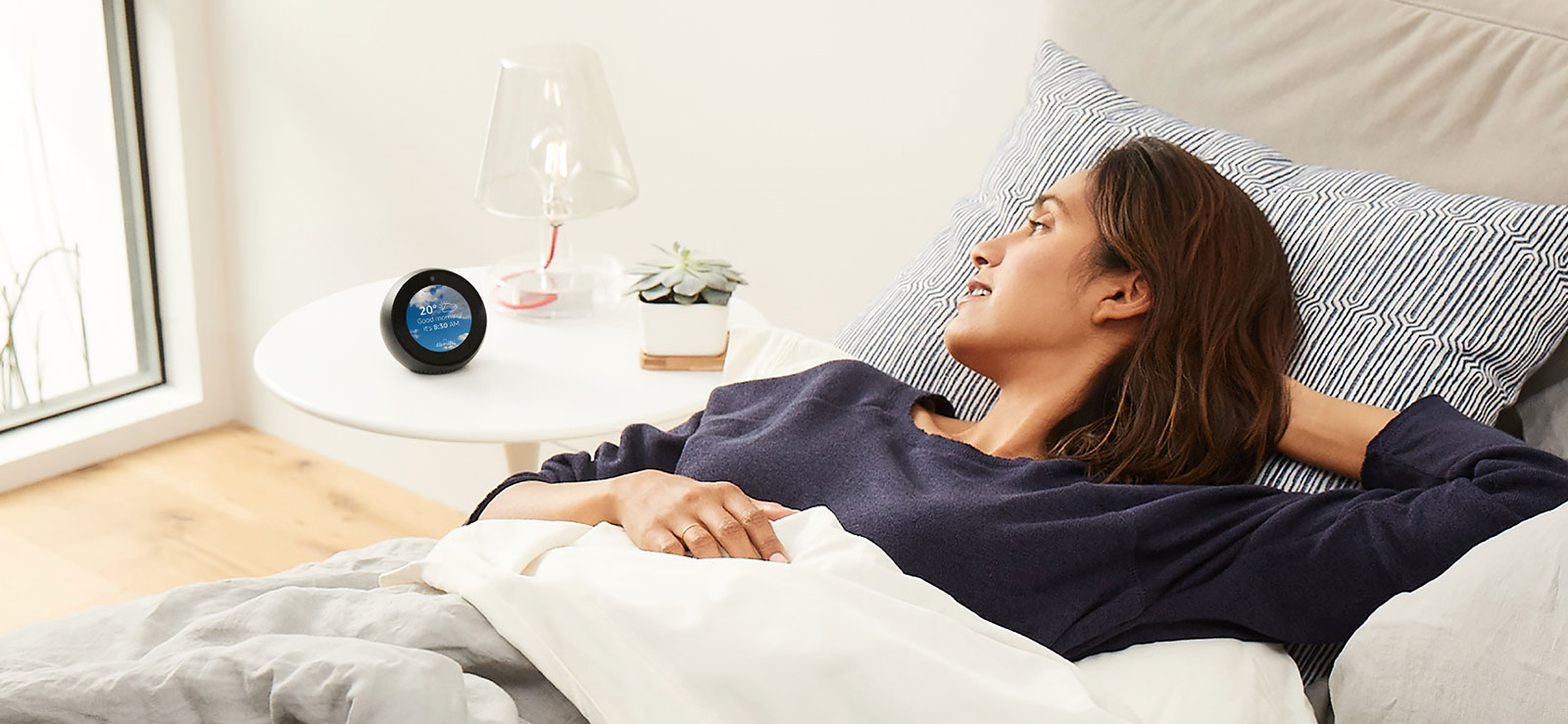 WiFi and Bluetooth are of course included here, and while you can feed the Echo Spot speaker audio using wireless audio, it also sports a 3.5mm line-in cable, so you can send it sound using a cable if you like, as well.
Most interestingly, however, is the inclusion of a camera above the screen, making it possible to do video calls from the Echo Spot unit itself.
That means if you place it in the kitchen, you'll be able to talk to friends and family from the Echo speaker, or if you place it next to your bed, you'll be able to do all of those convenient video calls from the comfort of your own bed.
"Echo Spot combines the popular small design of Echo Dot with the added benefit of a display, and the features you love about Alexa into a stylish and compact device," said Sylvia Ding, Country Manager for Alexa in Australia and New Zealand.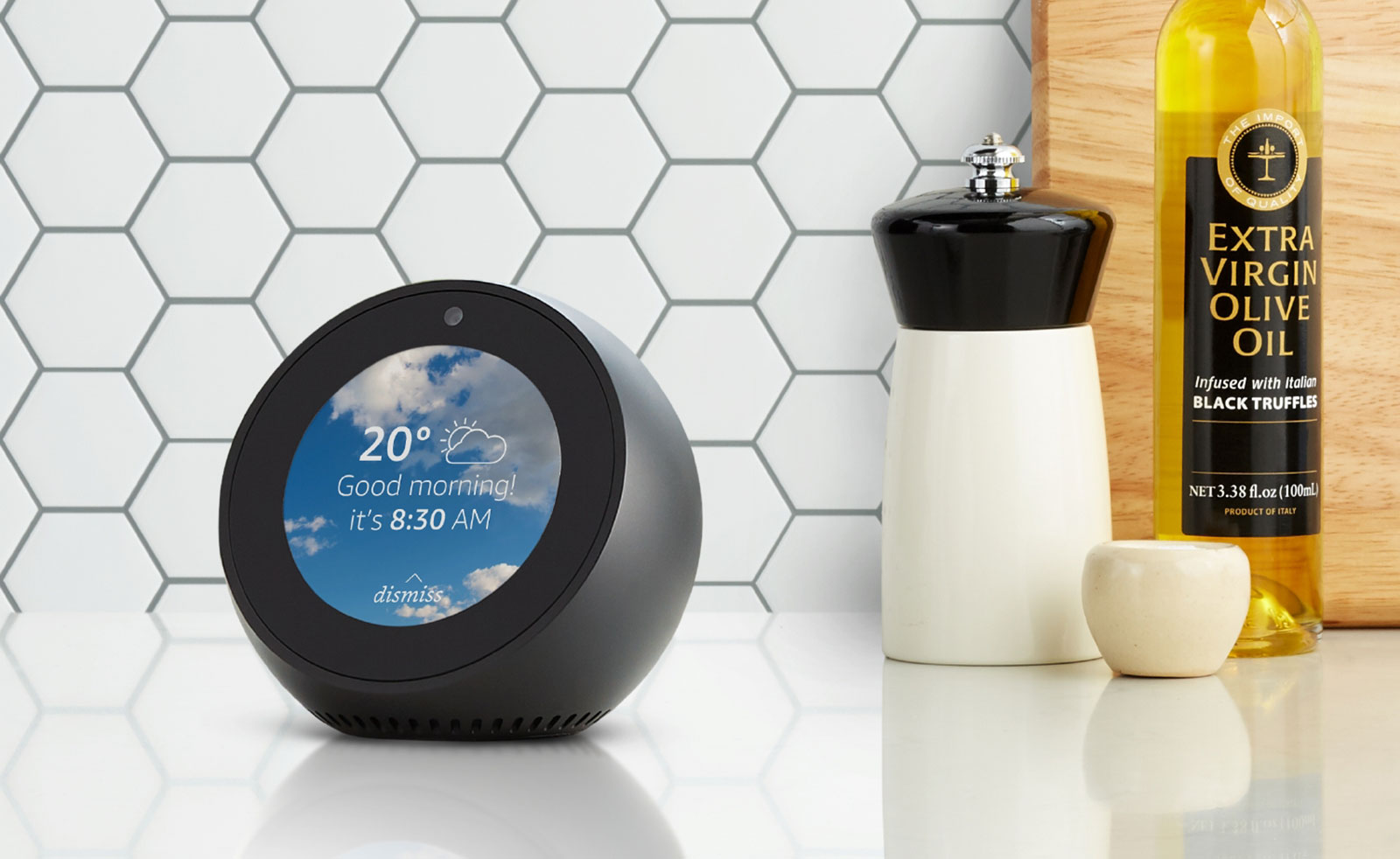 The screen is likely to be the thing that will bring people over, since it will add just that something extra to the package, and will mean you won't have to necessarily talk to Alexa to get the information you want.
It's not the first time we've seen an internet appliance like this pop up, though it has more chance of being a success. Previously, devices like the Chumby arrived sporting a similar concept, with a screen inside of a small appliance. The difference, however, is the power of Amazon's Alexa, which allows it to talk to devices around the home, the internet, and other Alexa-enabled products, like other Echo speakers.
The only thing that appears to be missing is a USB connection to recharge your phone, which isn't part of this package.
But if you can live without the USB connection, you'll find it in stores next week for $199, as well as on Amazon's website.