In a few weeks, Australians will be able to put Samsung's Galaxy S8 and S8+ in their hands, seeing if the new phone has what it takes to claim this year's phone title, much like last year's Galaxy S7 and S7 Edge that were practically crowned some of the best phones of the year.
Before that, however, Samsung has given journalists a bit of a hands-on, letting us play with the new phone at an event in Sydney this week.
So what is the Galaxy S8 like in the flesh?
A super tall screen
You're going to hear the phrase "infinity" a lot in the marketing spiel this year, and that's because Samsung is leading a charge into making a phone that transcends the box.
For Samsung, the phrasing is more like "unbox your" and then you can fill in the blank with a noun. Unbox your life. Unbox your work. Unbox your gametime. Unbox, unbox, unbox.
Say it enough times and it might feel like you're writing the intro to an influential Irvine Welsh title, but instead you're just blending with the marketing hype of a new phone.
However, the hype isn't completely unfounded, and the spiel isn't too far off the mark, because Samsung's infinity display is very pretty.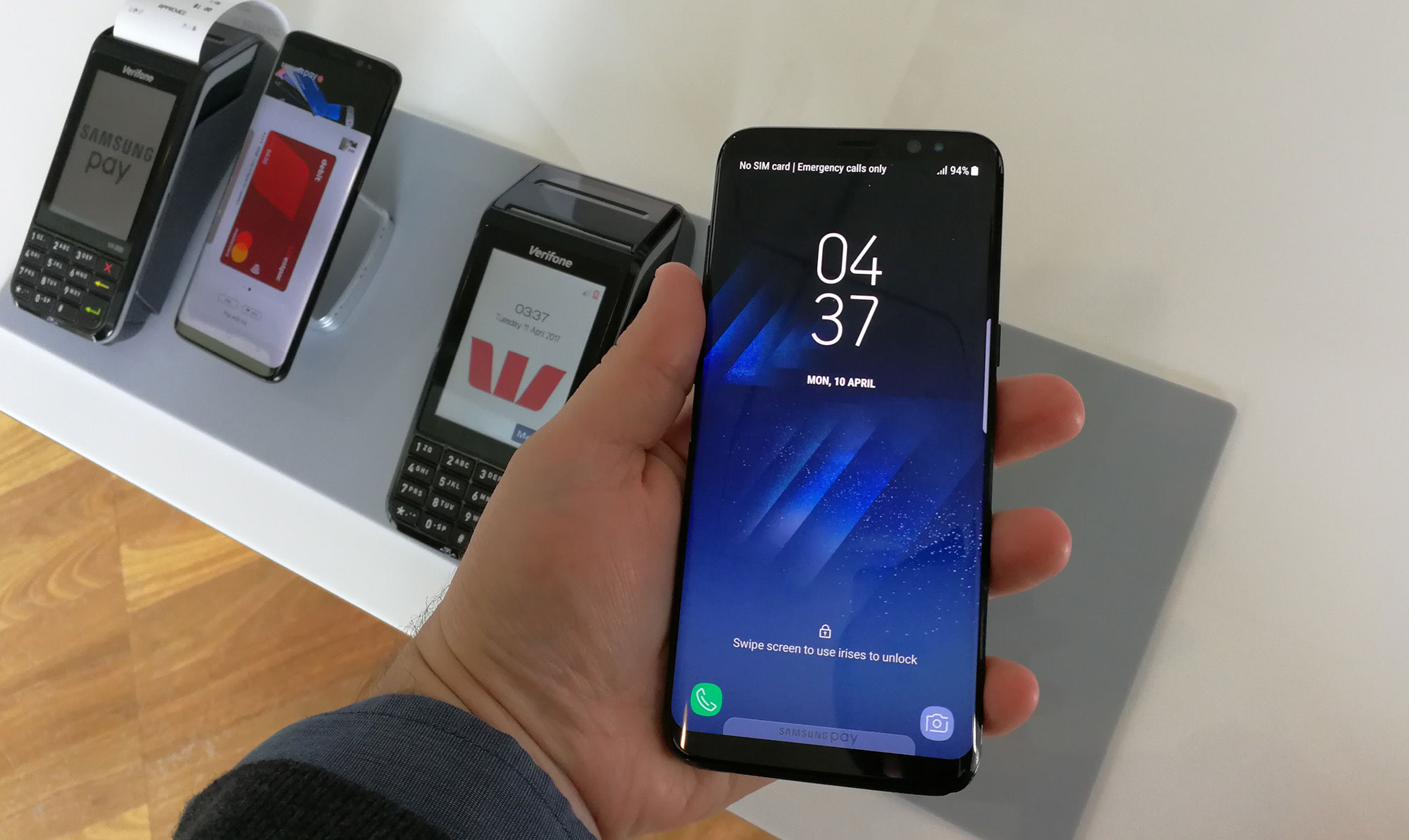 Practically the first thing you'll notice about the phone, the screen fills the front of the handset, curving off to the left and the right so that you can't see the edges, while the top and the bottom slim the bezels down very noticeably.
Cut down framing on the top and bottom means the Samsung's legacy home button is now gone, replaced with the typical Android on-screen buttons most manufacturers have gone with, albeit with a little more Samsung futuristic design skew than you're used to.
However, it works just as well as we've seen in the past, with Samsung also shifting the fingerprint sensor location from below the screen to behind it, a move we're not sure will be super comfortable given its close proximity to the camera lens, though you get two forms of security here, with iris scanning also, meaning your eyes can unlock the phone, too.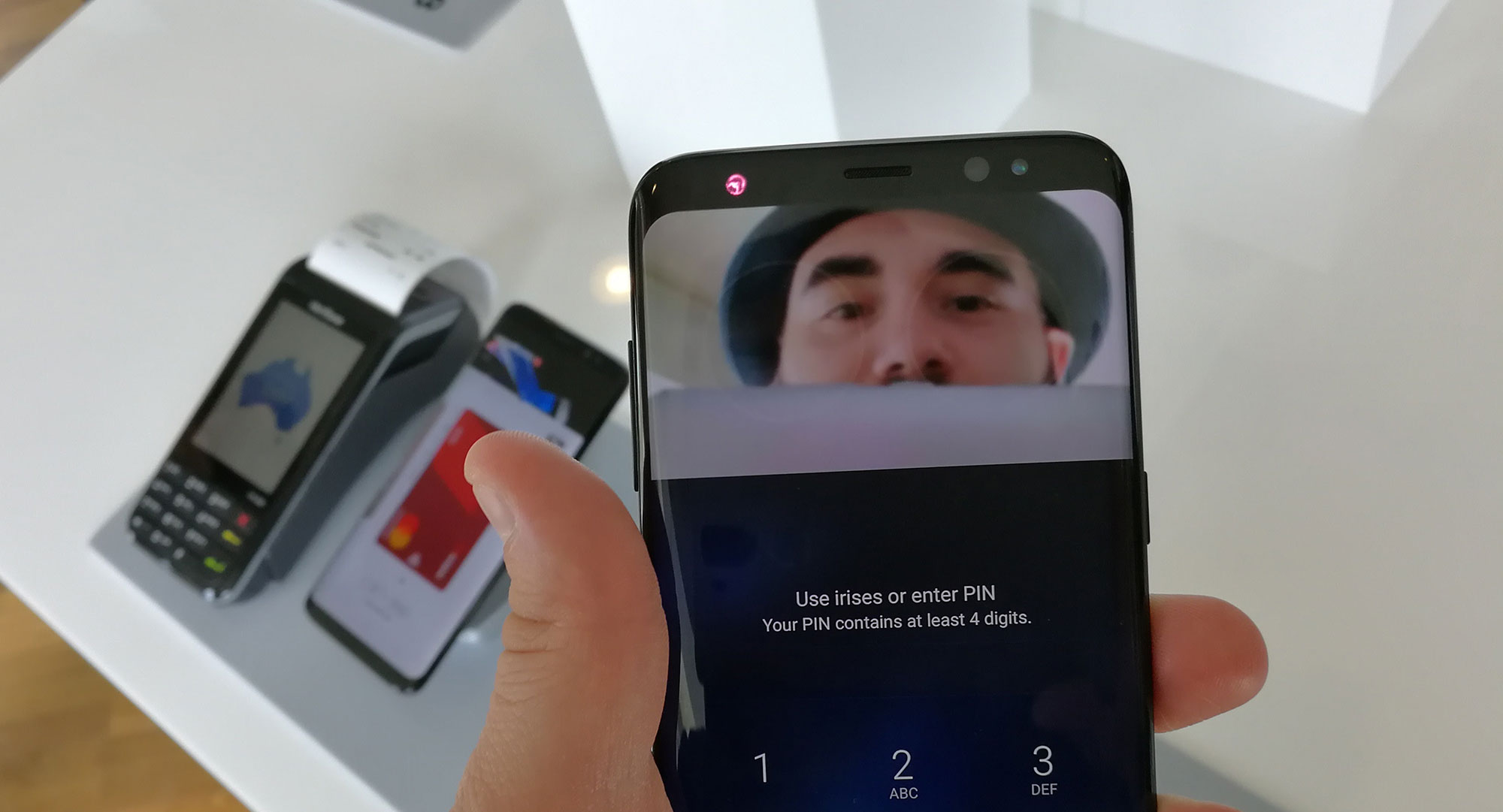 Back to that screen, though, because it's tall, bright, and very handsome, with an 18.5:9 aspect ratio that delivers an experience in widescreen movies without the cinema. We don't watch movies on our phone, but hey, if you do, say goodbye to the annoying lack of screen real estate the black bar tend to add.
Oh, and get used to holding a screen that feels like it melts into your hand, because that's kind of what you get. Ish.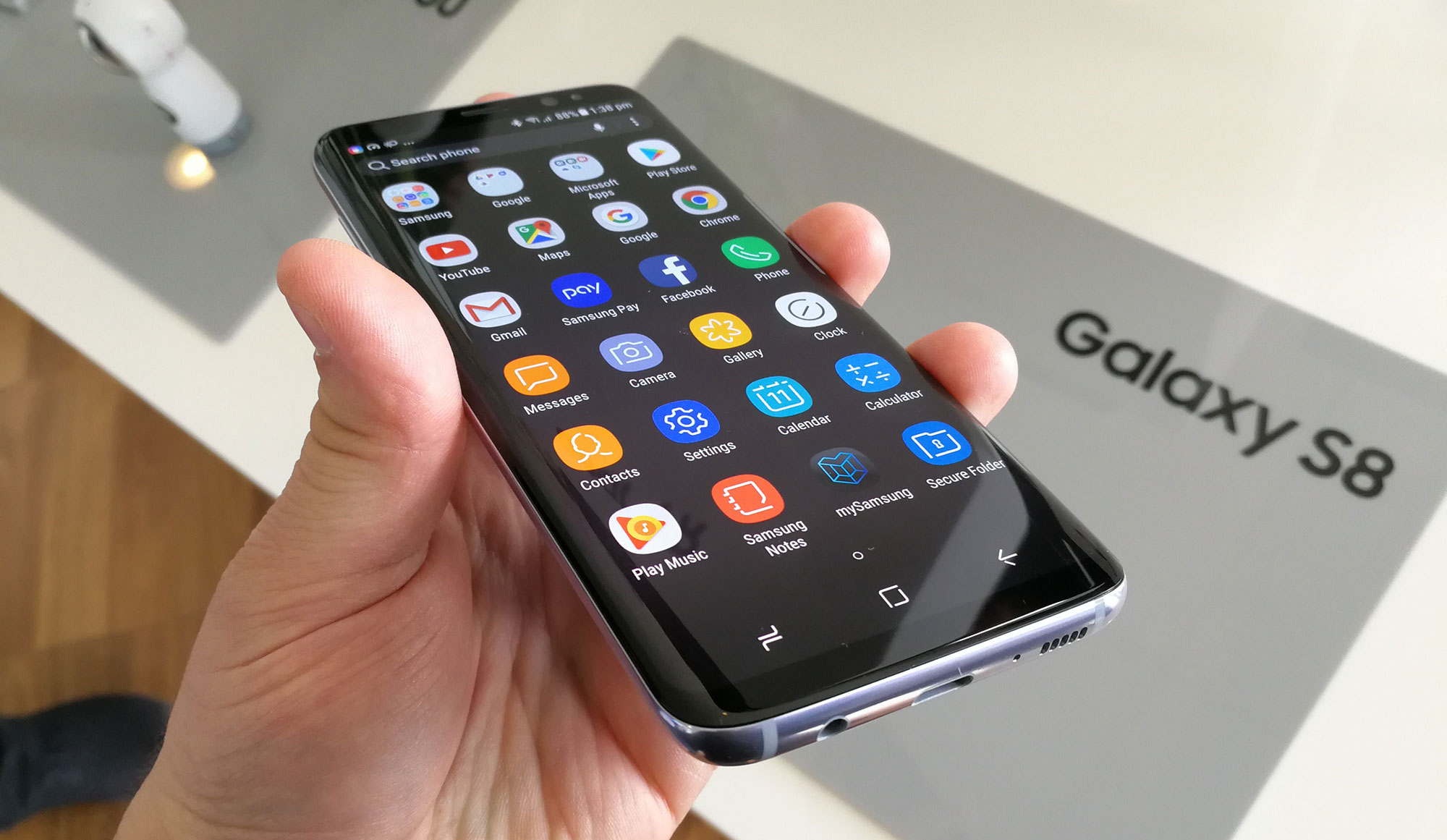 Built to perform
You won't realise it from picking it up, but under the hood, the guts are definitely there to power users through 2017 and beyond.
We're now at the point where 4GB RAM is expected in a high-end flagship phone, and that's part of the package here, joined with a 10 nanometre processor that Samsung says delivers 10 percent more processing power than the S7 and 21 percent more in graphics than its 2016 flagship, also.
What does that mean for you? Think less lag long-term and you're on the right track, with gaming also now a thing you may want to do on your phone, particularly in the field of VR.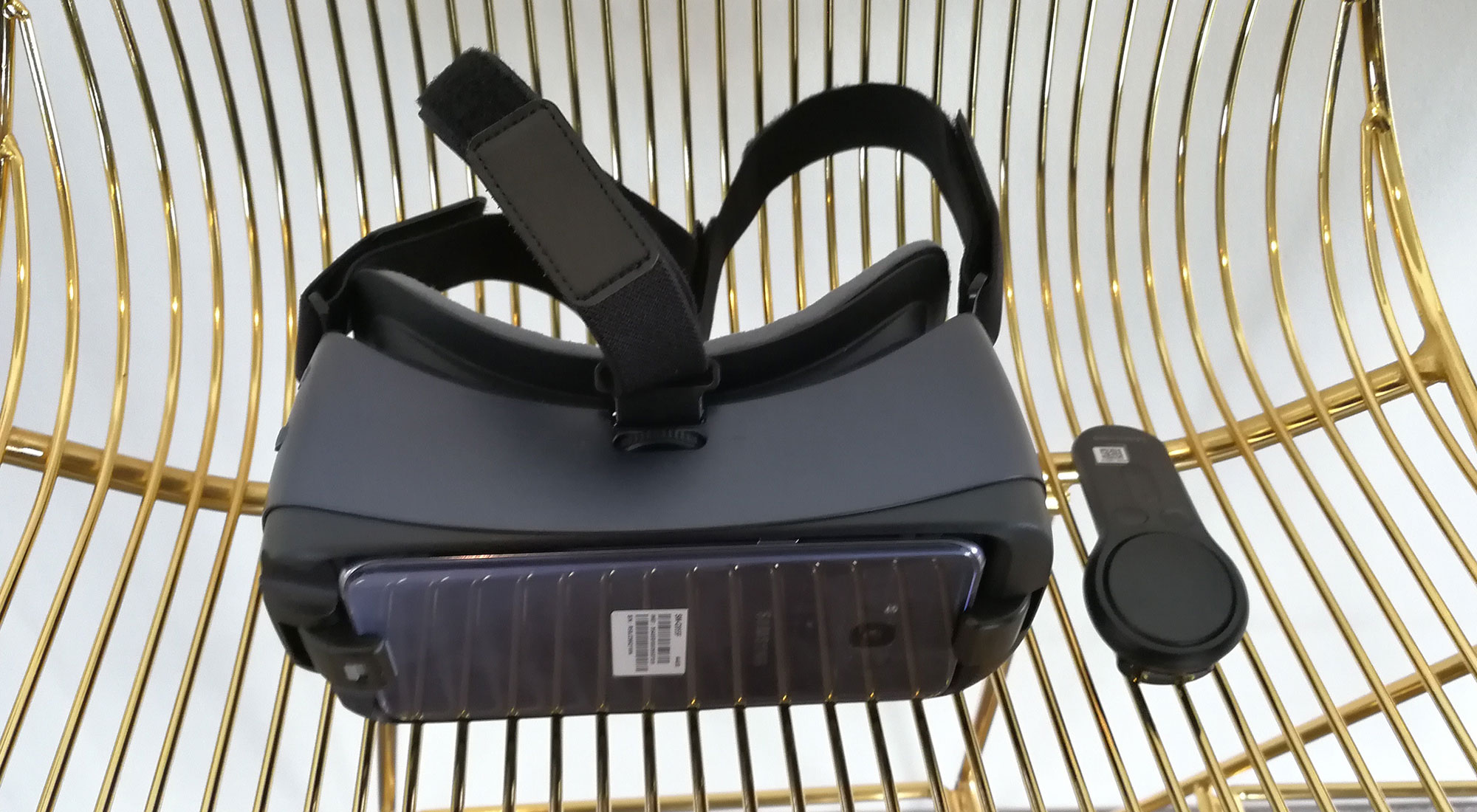 Samsung is sticking with its Gear VR platform, too, and while the new Galaxy S8 models will likely work with the old Gear VR generations, the model with motion controls is what you can expect to find in stores, and it is compatible with the previous phones also, from the S6 to the Note 5 to the S7 and S7 Edge to either of the S8 variants.
Testing it briefly at the hands-on, the change is very reminiscent of what Google built into its Daydream View VR headset, with a Bluetooth controller that will let you reach out and "touch" objects in the virtual world.
It's not the total motion environment you'll find in the main Oculus Rift or HTC Vive headset, but it's something, and a fair bit better than the controller Samsung has kept on the side of its headset for years, because touchpads mounted to the side of your head will never work for true immersion.
Another assistant to get to know
One area that has us unsure is that of Bixby, Samsung's assistant.
Google already has the Assistant, also found under the Google Now screen, and so if you use an Android voice assistant, you'll get another to work with.
We didn't play much with this, so we can only hope this works as well as Samsung is suggesting, with visual analysis also part of Bixby's reason to live, but in theory, the assistant should be able to go beyond the basic remit of an assistant to turn on alarms for you, with Samsung suggesting that it can control pretty much any part of the phone that requires touch, but with voice.
Lofty marketing? Maybe, and we can't wait to see if it holds up, though Bixby won't launch with voice in Australia. Apparently our way of speaking isn't quite worked out yet, so when it rocks up later on, then we'll be able to push it a little further.
A design that feels slick
The other area that kind of makes you smile a bit is the design, and it's hard not to see the Galaxy Note 7 in this. That might sound like a bit of a curse, but it's not meant by that.
Before all of the problems with the Galaxy Note 7 last year, most reviewers were pretty much in agreement: the Note 7 was the best phone Samsung had ever created, with a design that worked as well as the internal hardware, and really proved the company had come a long way.
Now that the incidents are over, done and dusted, and Samsung has a very thorough battery testing program in operation, it's clear the company has learned more from the Note 7 than merely how to make and test a better battery.
In fact, picking up the S8 and S8+ for the first time, you're treated to some very slick and soft design language that feels like a bit of technology has transcended our very understanding of quantum mechanics and arrived from the future.
It's soft, and slick, and svelte, and a little slippery, but the connection of Gorilla Glass holding the phones external casings in place feel lovely, and while the edge kind of flowed into a harsher metal edge last year, this year it feels like you're carrying the impossible, with a phone that wraps and conforms for your hand.
Water-resistance is still part of the package, though we're going to be very interested in how slippery the phone ends up being long-term, because if it can conform to our hand, great. If it can't, our fear is the transition to glass will inadvertently also be a shock horror transition to the asphalt and a shattered screen, too.
Hopefully we should have a review in the next week or two, though, so you should have more than these simple thoughts in the not-too-distant future.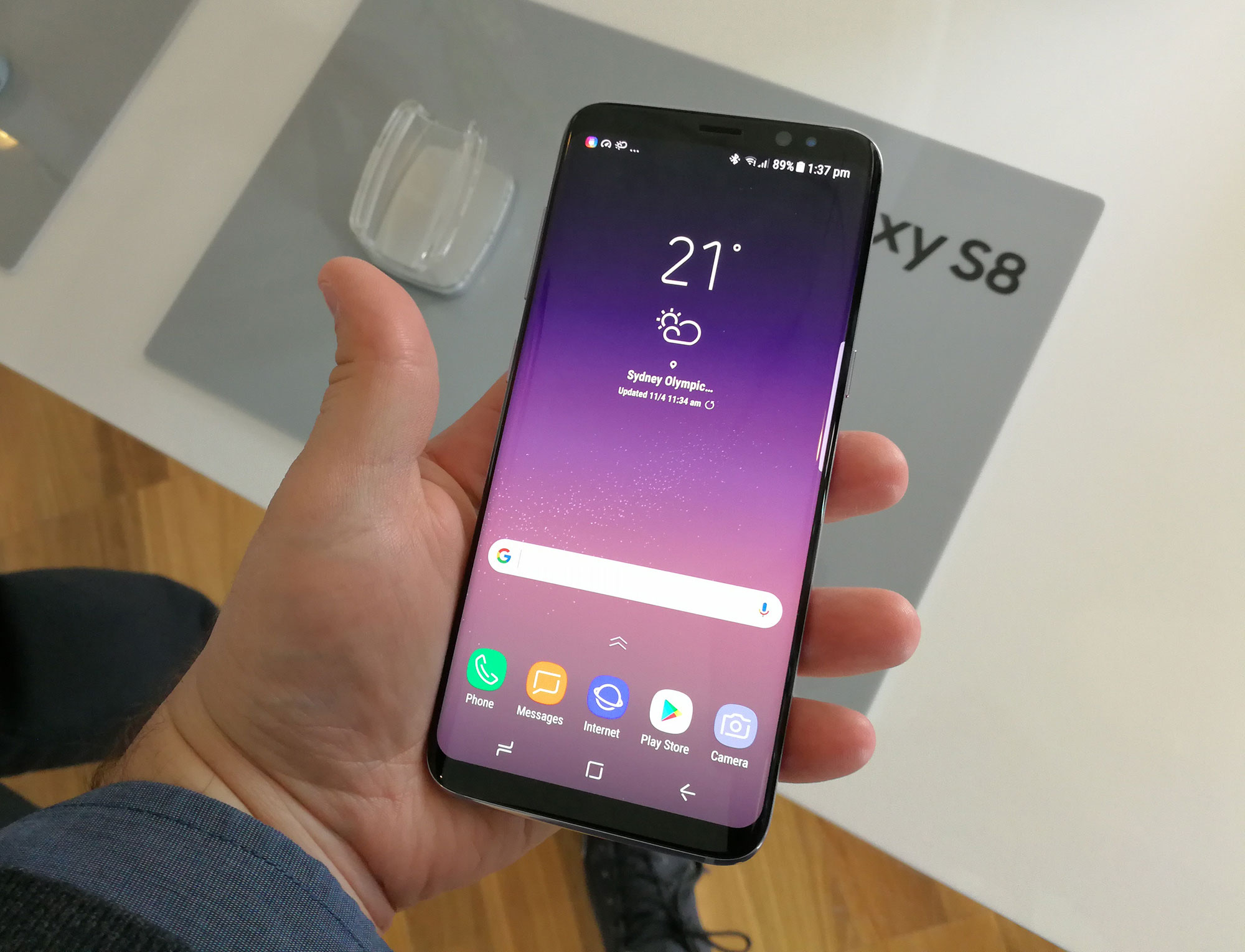 Samsung's Galaxy S8 and S8+ will see official release in Australia on April 28, with local pre-orders seeing delivery from April 21.