It's a new year, and that means it's time for a new phone. HTC is getting in early with its phones, launching a couple of phones made just for "U".
Not even a week after CES finished, HTC has a surprise. Well, it's not that much of a surprise if you're reading this story as we've already mentioned they're new phones, but it's a bit of a surprise since it's not even Mobile World Congress (MWC) and we're already seeing new flagship phones from HTC.
MWC isn't until late February, and it is where most manufacturers make their announcements, making it the CES for smartphones, and the stage where companies like Sony, LG, Huawei, Motorola, and Samsung tend to make their 2015 announcements known.
That last company has been in the rumour mill lately, suggesting it may not make an MWC 2017 announcement date, but HTC isn't going to let that stop it, and has used the week after CES to make its new phones known.
This week, HTC has shown off the "U" phones, two new models that from the look and feel suggest they're the new flagship devices from HTC, moving past the "One" series the company has been going strong with for the past few years, which the last model — the HTC 10 — was technically a part of, even if it didn't say it clearly.
The new phones have a new branding, and that is U.
Call them HTC U, but don't call them the HTC U, because they each have different names and different specs, and this isn't like the Google Pixel which comes in regular or XL, nor is like the iPhone 7 which comes in regular or Plus.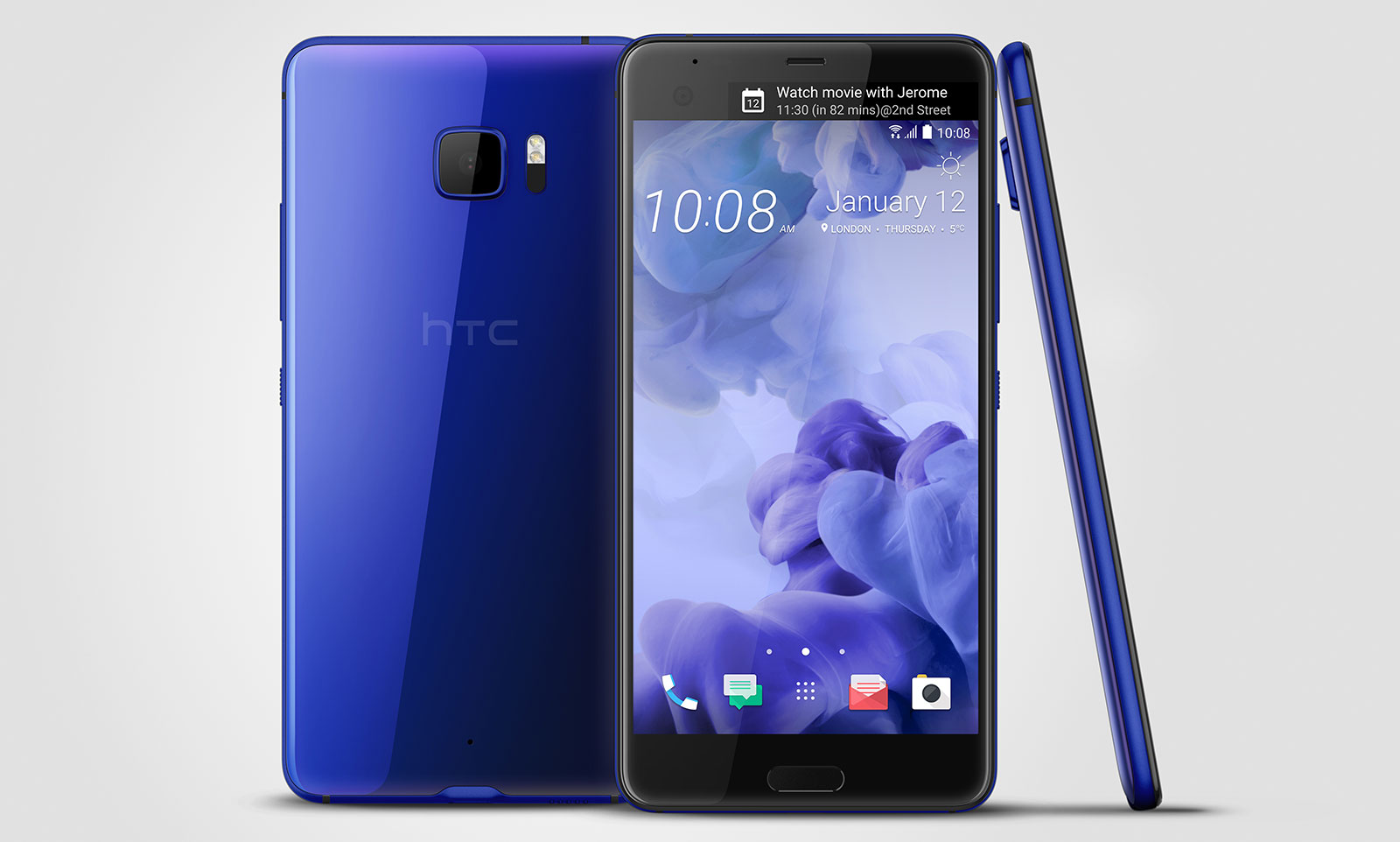 This is the HTC U Ultra and the HTC U Play, two different phones with different sizes and different specifications, and yet share the same design, and it's a design that makes the U a little unique, at least in comparison to other HTC phones.
You'll find a design inspired by liquid here, or at least that's the feeling HTC is trying to make known, with a metal frame holding its curved glass body together, almost making the whole thing look like a very elongated water drop.
In fairness, it's not so unique that we haven't seen glass before, and one almost gets the feeling it's like a Samsung Galaxy S6 Edge, S7 Edge, or even the now-removed Galaxy Note 7 with this amount of glass, though truth be told, Pickr hasn't played with it yet, so we'll let you know when we get one in our hands.
Even the camera position reminds us of a Samsung phone, and with glass surrounding it with a squircle camera protrusion, it's hard not to get that feeling.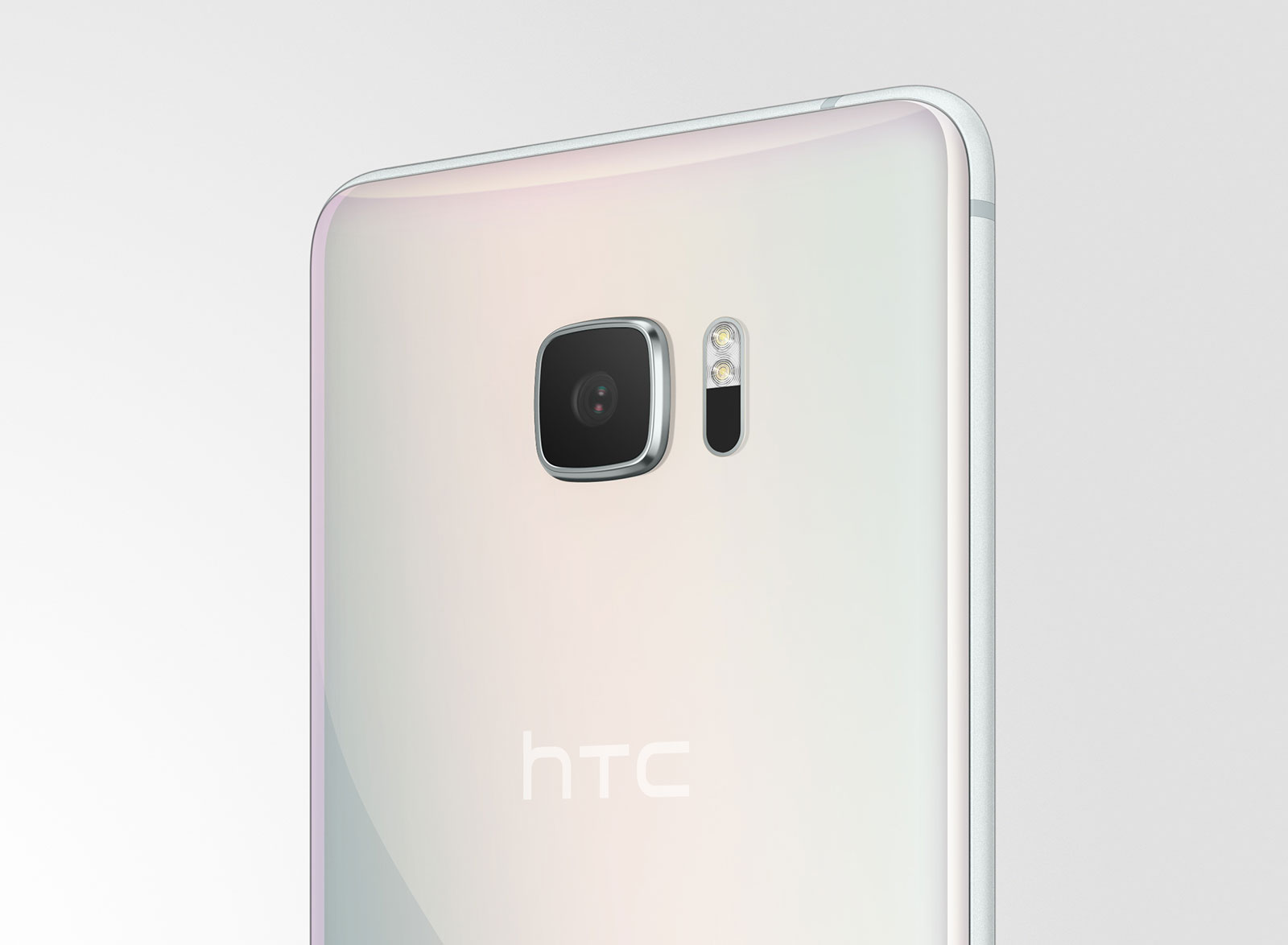 So maybe it's not the fully unique experience we're expecting on the outside, but it's a change for HTC, and those changes continue beyond the design.
For the HTC U Ultra, it's a big phone, with a 5.7 inch phone displaying the typically flagship resolution of 2560×1440, making it a little bigger than the Google Pixel XL and the Apple iPhone 7 Plus, but not by much.
HTC's U Ultra also comes with a surprise: a second screen.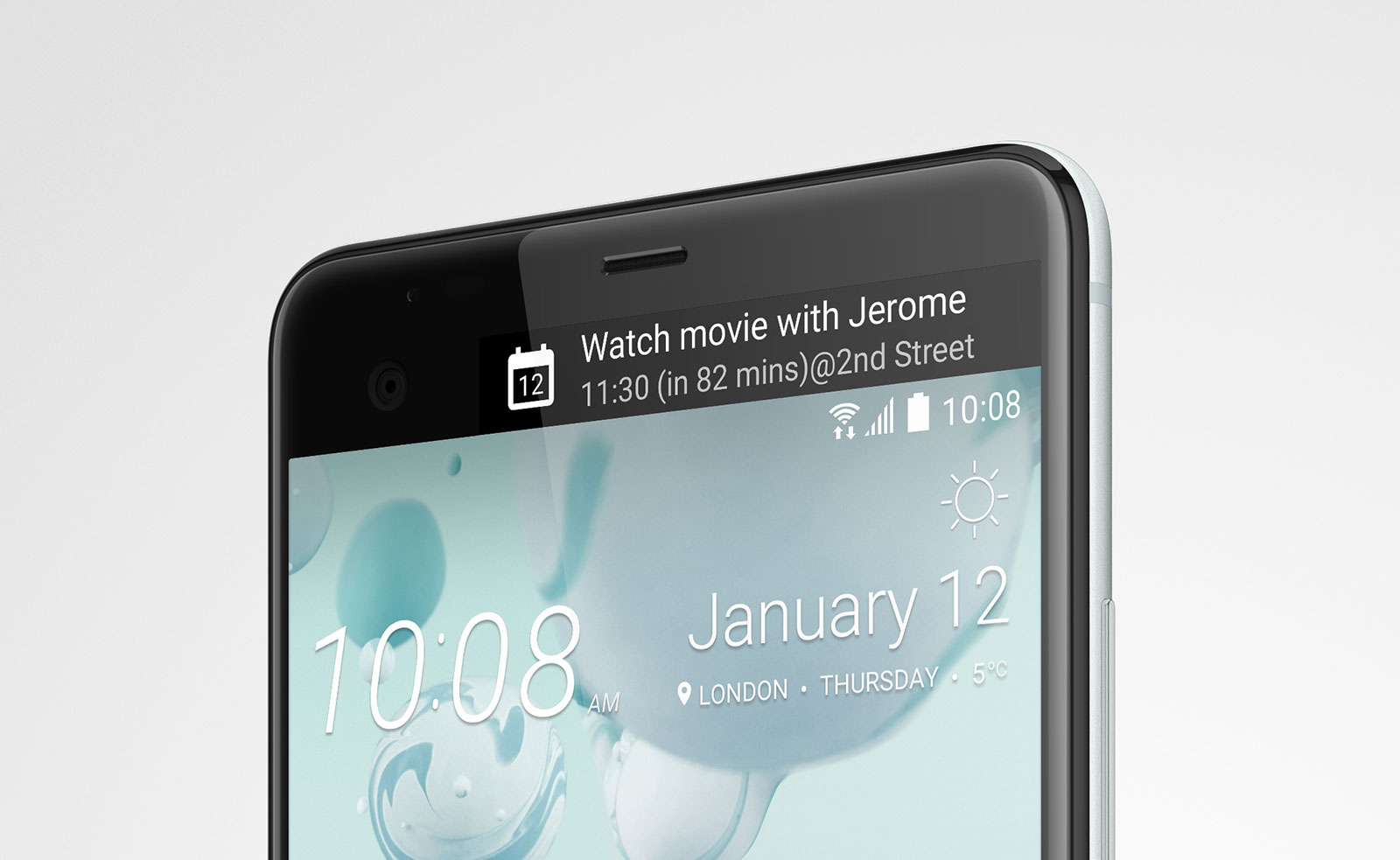 Sitting at the top, the company has thrown in a second display similar to what LG has done with its V20, which saw release in Australia late last year.
To make that screen useful, HTC is also adding an assistant that will work to provide things useful to your life, something it calls the HTC Sense Companion. We're getting the feeling this isn't just another version of Siri, Cortana, or Google Assistant, but rather a little bit of AI that aims to watch out for what you do and respond with information on that second screen, but also on the rest of the device, so that could make the U Ultra interesting.
Four microphones will be included in the phone to listen to what's going on, allowing a level of natural language to work with the device, and we bet HTC will make use of those with the video capture, too.
On that side of things, HTC is sticking with its "UltraPixel" larger sensor technology on both the back and front, with 12 megapixels on the back and a 16 megapixel sensor on the front that can crop down to older HTC definition of "UltraPixel" of 4 megapixels if you decide to shoot in UltraPixel mode. We've seen that phrasing before on the HTC One M7 and One M8, but we hope the technology has improved.
And there will be support for 4K Ultra HD video capture, too, which HTC says will handle 360 degree audio.
HTC also set the trend for front-facing speakers, and it continues here with BoomSound providing a tweeter on the top speaker and a woofer on the bottom, making the sound loud, possibly loud enough so that you won't need a separate walk-around Bluetooth speaker.
And on the headphone side of things, there's no headphone jack, because like the iPhone 7 Plus and the Motorola Moto Z, it is gone.
In its wake, there's Bluetooth or USB Type C, and if you use the included earphones, they will even reportedly use a "sonar-like pulse" to adapt to your ears with a technology HTC calls "USonic". In a way, it sounds similar to the custom ear profiling technology HTC had in its 10, but we'll wait until we see it to find out for sure.
Everything else, however, is no big surprise, with the spec for the phone almost reading like a Google Pixel XL, with Qualcomm's Snapdragon 821, 4GB RAM, either 64GB or 128GB storage, Android 7, Category 11 4G LTE catering for speeds as high as 600Mbps down and 50Mbps up, Bluetooth, WiFi, a fingerprint scanner, and a 3000mAh battery.
So the HTC U looks interesting, almost like a Google Pixel XL's internal design married a Samsung Galaxy S7 Edge and somehow popped out an LG V20 child. We'll be curious to see not just whether HTC's implementation of an assistant to help the screen makes that second display work, or if it ends up being just a gimmick.
One thing it misses is water-resistance, as that is not included on this phone.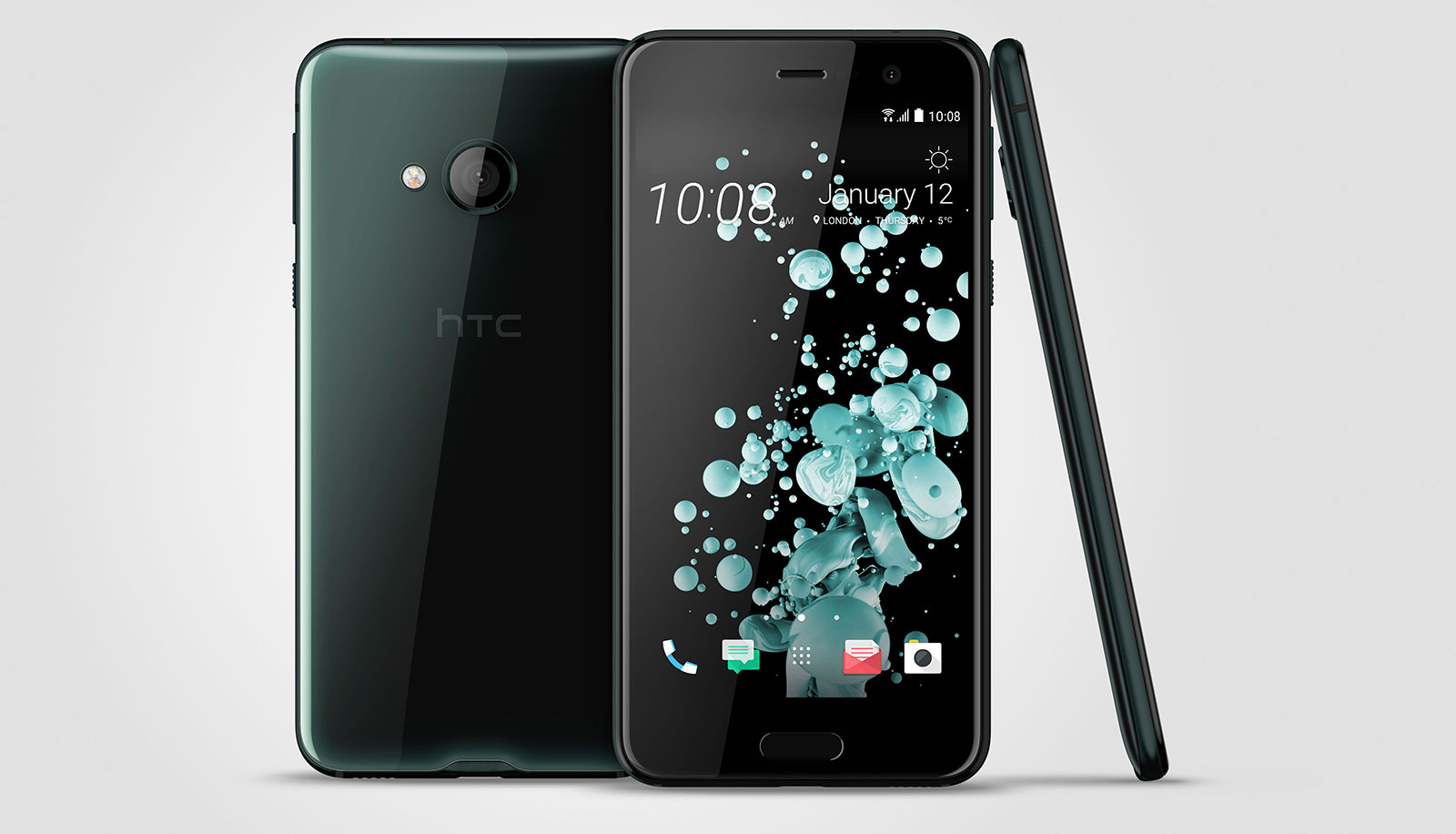 It's not included on HTC's other phone, either, the HTC U Play, which shrinks the design from 5.7 inches down to 5.2 inches, removes the second display, and basically just turns it into a nice looking phone.
Qualcomm's fast Snapdragon chip isn't in the HTC U Play, replaced with one of MediaTek's Helio chips, the P10, delivering eight cores of performance and working alongside 3 or 4GB RAM, with either 32GB or 64GB storage.
The front camera is the same out of the U Ultra — 16 megapixels with a 4 megapixel UltraPixel mode — but the back is just a standard 16 megapixel camera, and with no 4K capture, merely sitting at the standard Full HD.
WiFi is still included, of course, as is 4G LTE (dropped to Category 6's 300Mbps download maximum), and there's also no 3.5mm headset jack, though you do get a pair of those audio-profiling USonic USB Type C headphones. The four microphones have also been cut down to two in the HTC U Play, so no 360 degree video capture here.
Outside of this, it's the same phone, with that glass liquid look and feel, built with an underlying metal frame and a fair amount of curved glass.
All this curved glass is interesting, too, because in an age where every second or third phone is chipped or broken in some way, we're very interested to know how this phone handles a drop to the ground. Our guess isn't very good, and that we probably won't like the answer, but with HTC including Gorilla Glass 5, we might end up surprised. It might even bounce (a little).
We like that HTC is dabbling with a different feel other than metal, especially as it started that trend and everyone now does it.
HTC isn't the first company to make a phone with a big attention on glass, but whether it's a huge feature that drives sales, we're not sure.
The attention to audio, however, does interest us, and while the 3.5mm jack probably didn't have to go — and we're hearing a converter may not be in the box — the inclusion of earphones that could end up sounding better than an ordinary pair of in-ears is positive.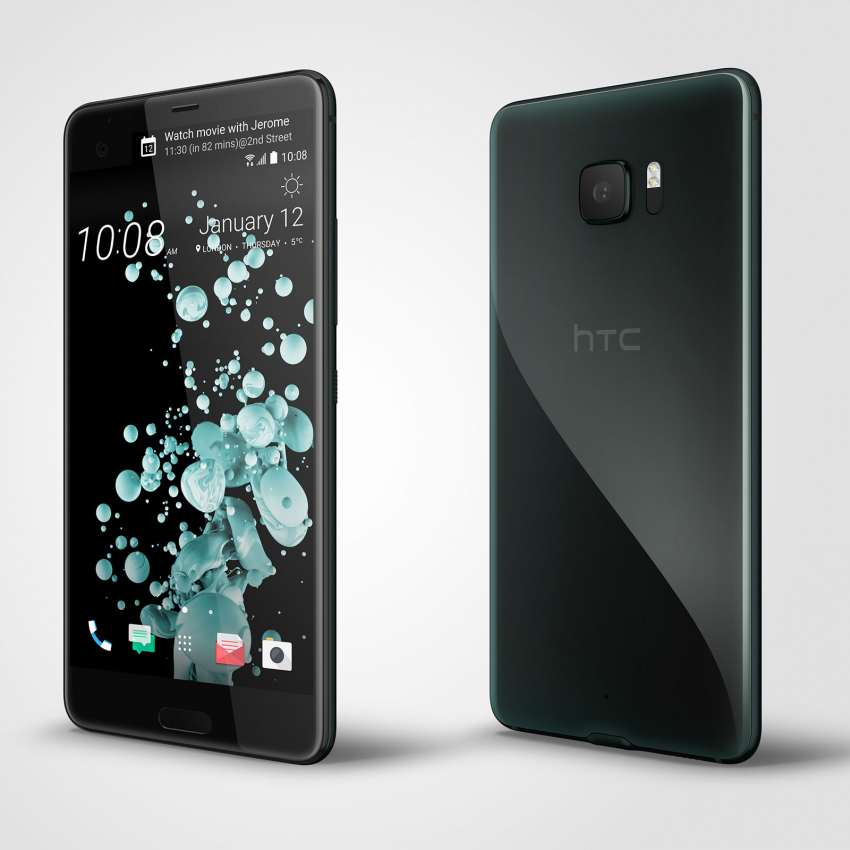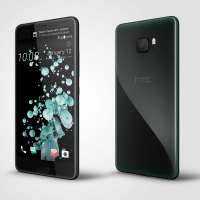 But like all things, we'll wait to make our opinions known when we play with one. HTC hasn't said when that will be, but our guess is it won't be too far off, because with MWC under two months away, the phone maker will want every chance it has to get its next phone on shelves before Samsung.
Both the HTC U Play and HTC U Ultra have been added to the Pickr Trackr for your comparison needs, though in fairness there are no reviews of the phone at this time.
Stay tuned, though, as we expect that to change within the next couple of months.