If you happen to like the idea of cable TV but not necessarily the long-term contracts and you have a new 4K TV, you may find Foxtel's latest gadget very interesting.
Cable TV has undergone quite a few changes in recent years. While some people still watch "the box", services like Netflix and Stan have threatened the once dominant hold cable TV suppliers like Foxtel have had on the market, and that has forced said suppliers to make a change.
For Foxtel, the "Now" service was one of those, removing the need for the wired cable connection that made cable what it was, and releasing the service to an online capability, making it possible to watch the extra TV channels using a device like a mobile phone, a tablet, a computer, or even a video game console.
Essentially, it was taking the Foxtel service out of the standard transmission mechanism, and it was even cutting out the forced subscription, meaning you didn't have to pay for the long term two year plans, what was easily the burden of the service.
This week, Foxtel hopes to improve the delivery of the service for people who happen to have bought a shiny new 4K Ultra HD TV, because with so many of those out there in the world, it stands to reason many of them might want a way to view Foxtel on it, and maybe some 4K media while they're at it, too.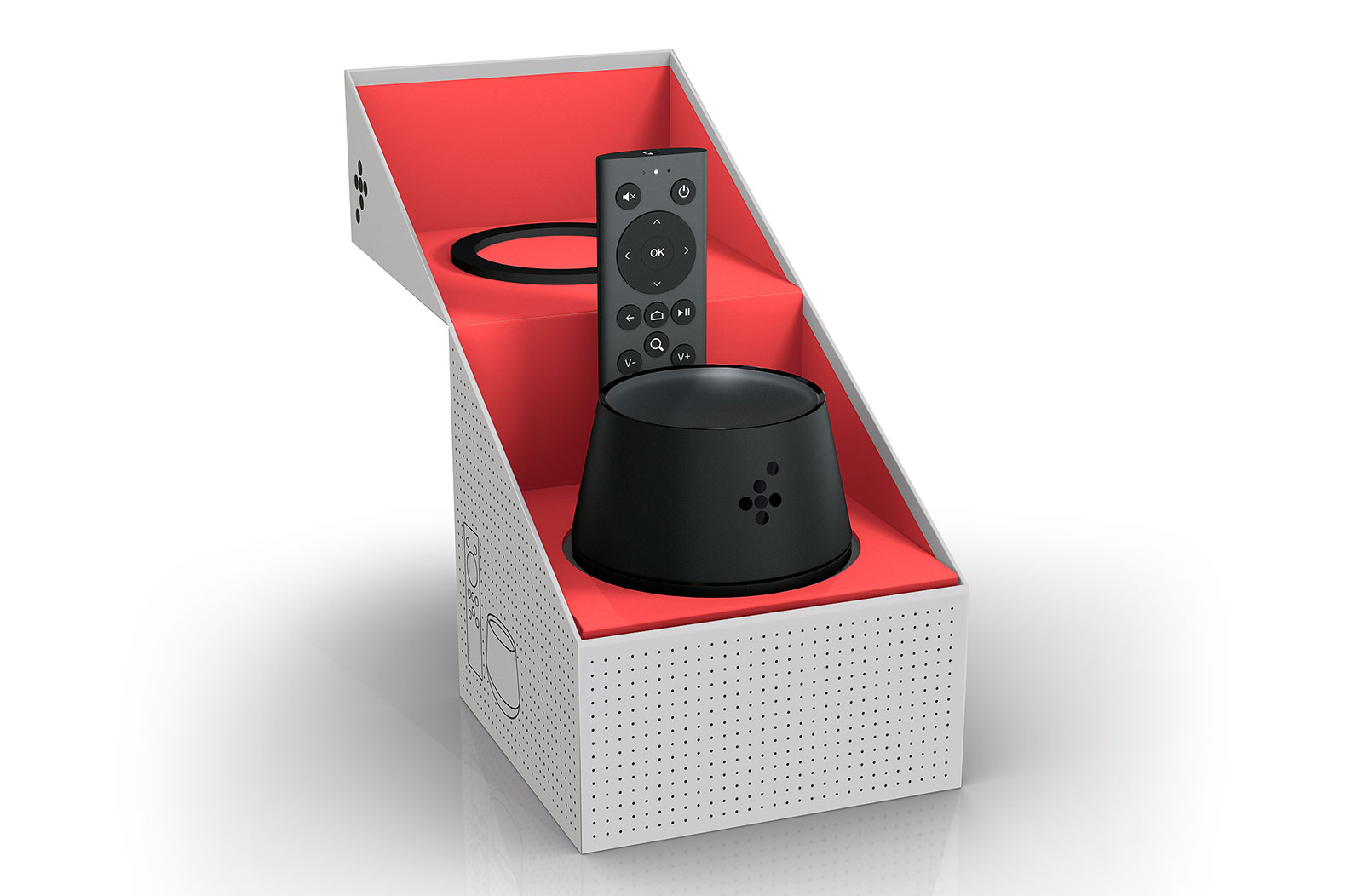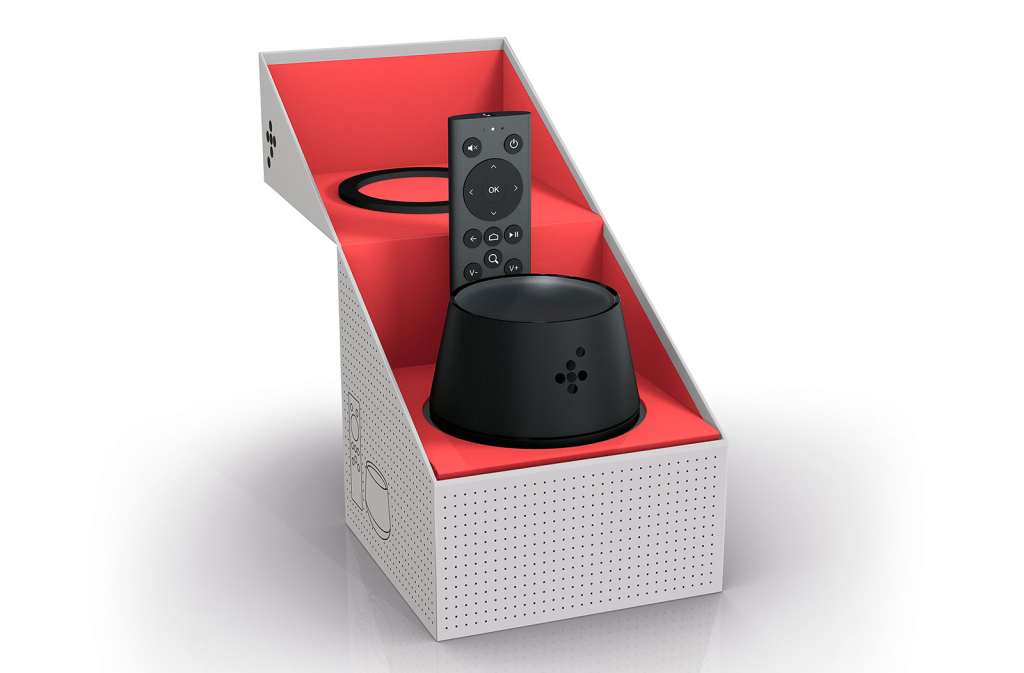 For that, Foxtel is this week launching a Foxtel Now box, a small "box" (if you can call it that) that will arrive with a version of Android on its hardware, and not only provide access to Foxtel Now's internet-based cable service, but other apps found on the Google Play Store.
The hardware aims to be small and simple, and kind of gives off a feeling like a taller Apple TV, albeit only marginally, with 4K Ultra HD output for apps that support 4K out, such as you can with Stan.
Foxtel Now won't stream Foxtel in 4K, however, as Foxtel's channels stream at Full HD's 1080p for on demand while live content runs at 1080i, but thanks to the Google Play access, apps that do support 4K should show up very nicely on 4K TVs using the Foxtel Now box.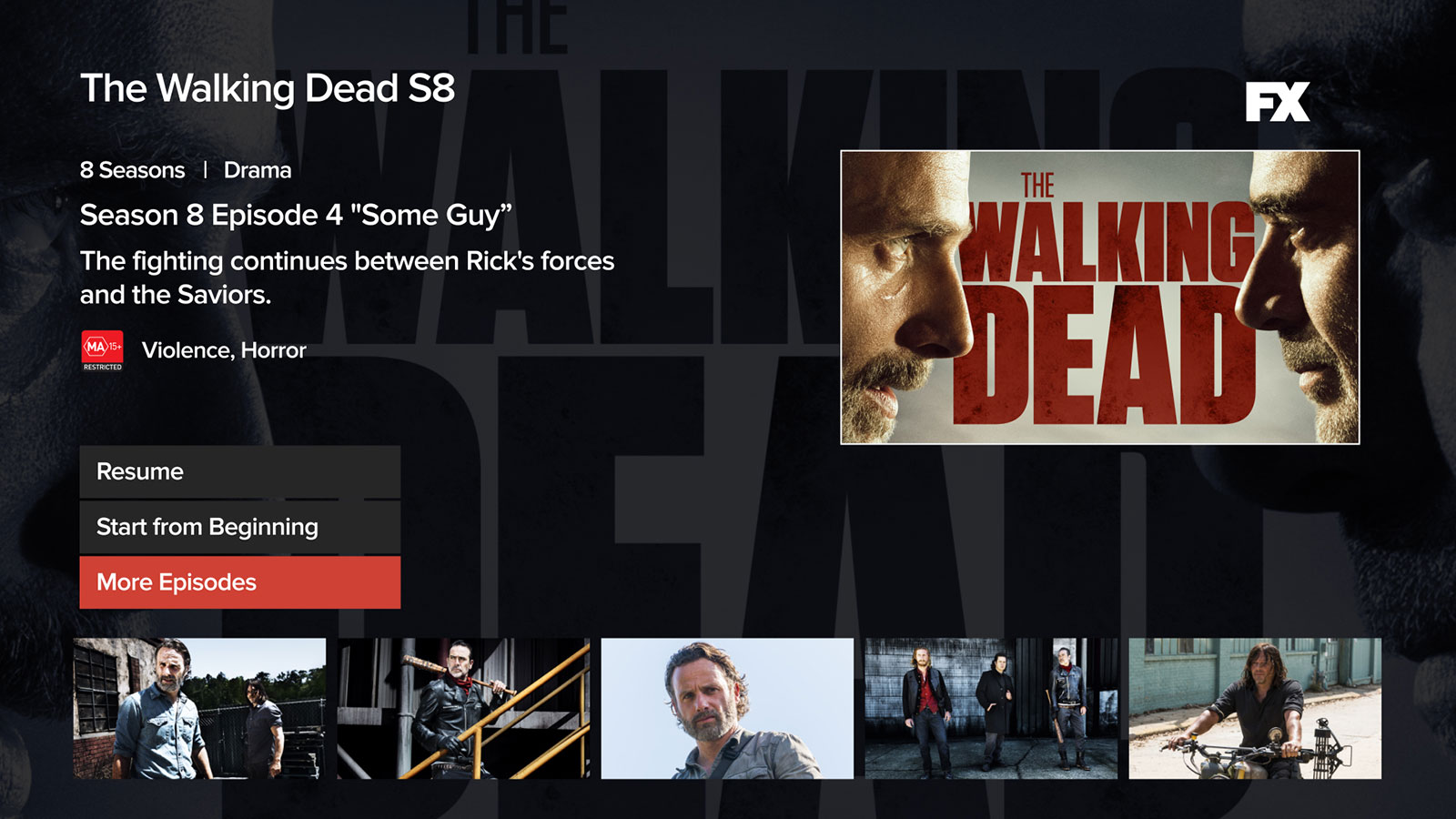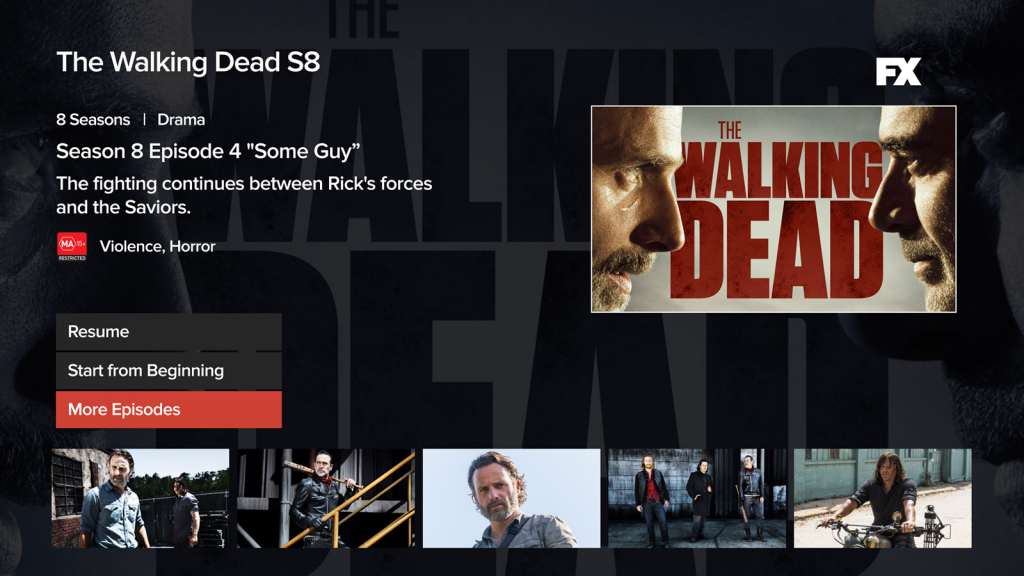 "For the first time, Australians can watch Foxtel on their TV with a Foxtel designed set top box that is completely powered by the internet offering a no lock-in contract, affordable and flexible way to see Foxtel's exclusive content both locally produced and from the world's best entertainment brands," said Peter Tonagh, CEO of Foxtel.
"Self-installation is easy removing the need for a technician. Simply bring the box home and sign up to Foxtel Now to start watching," he said.
While Foxtel access is the drawcard and the apps are a bonus, one other feature may surprise you, with a built-in free-to-air tuner. You will need an aerial connected to make this work, but it at least means handling the standard terrestrial connections through one box, as opposed to a different source entirely.
Alternatively, there are the apps, such as Freeview's local TV app, though we've yet to confirm if this can be found on the Foxtel Now box.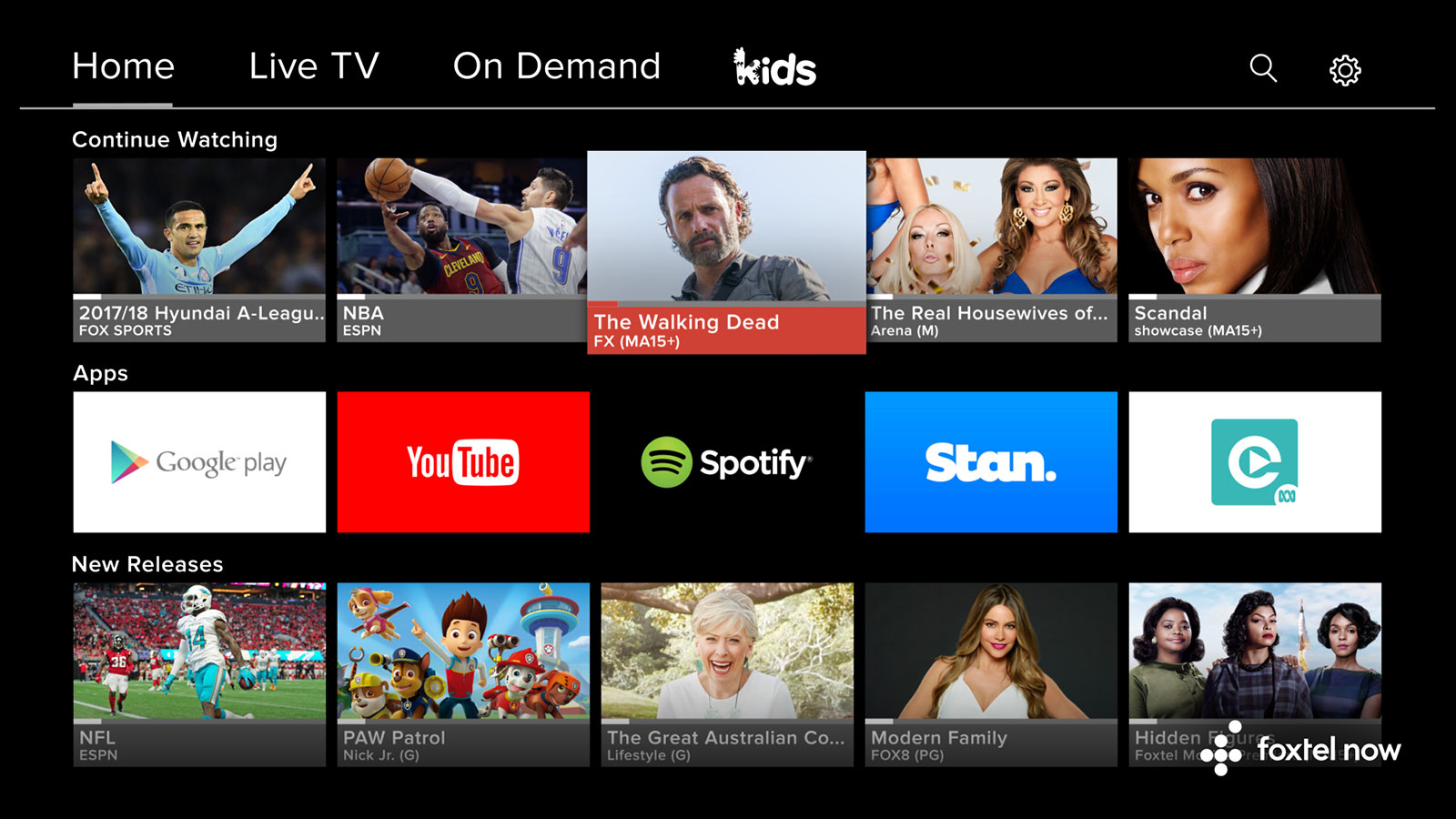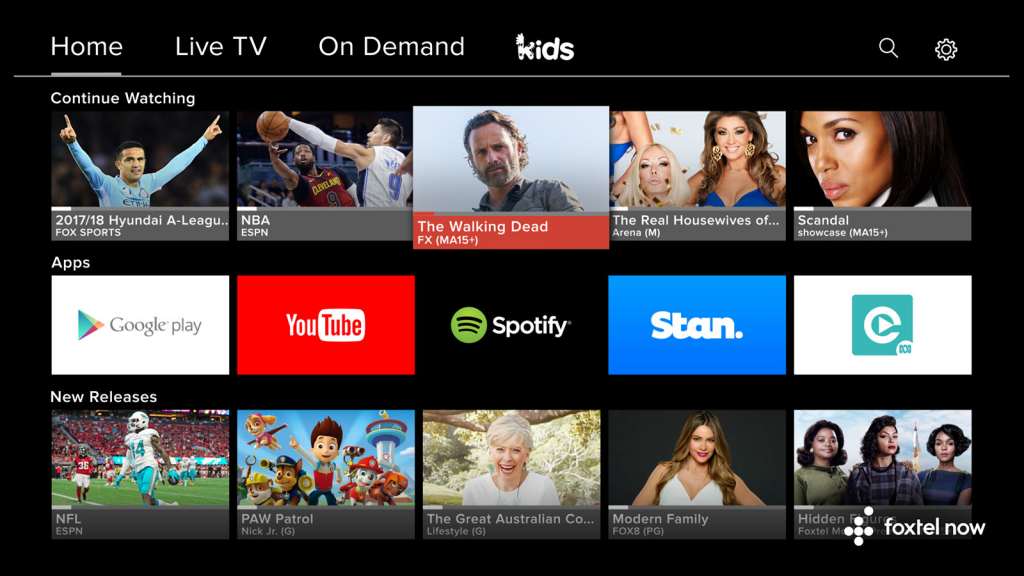 Hopefully that won't be too long, though, because with the Foxtel Now box arriving on November 10 for $99 from Foxtel's online presence both at its website, its eBay store, and stores in the not-too-distant future.
Be aware, you will need a Foxtel Now pack if you plan on making the most out of this hardware, with these starting from $15 per month after a two week trial.