In 2018, there are no less than ten iPhones that you can find in stores today. Which is best for your dollar?
Believe it or not, but there are around ten iPhone models you can buy new and in stores in Australia this year, and that means the choice of which iPhone to buy may not be as easy as you think.
Apple's iPhone lands at so many price points, the decision to buy an iPhone can be met with confusion as to how much you spend, and if you need to have the best of a best.
So how can we help? Here's a handy guide to buying an iPhone in 2018, which surprising as it is, isn't as easy as walking into an Apple Store and saying "that one".
Below $500
iPhone 6

Price: $449
A little old in comparison to the rest of the iPhone line-up, the iPhone 6 is now a four year old iPhone, though you may not realise it all the same.
Now available on prepaid, it was Apple's first foray into its newer 4.7 inch screen style, and it's one that still looks fairly modern, and includes the fingerprint sensor for good measure.
We're not going to say this will be great for everyone, but if you know someone who wants an iPhone — and only wants an iPhone — and you don't want to spend a fortune, you might want to consider this as an option.
Granted, the 32GB iPhone 6 for $449 (or less) doesn't carry a lot of storage, but if the person you're buying for isn't going to download a ton of apps, they may not mind terribly.
You'll find it locked to Telstra and priced from $379 to $449 at various stores across Australia.
Up to $750
iPhone 6S Plus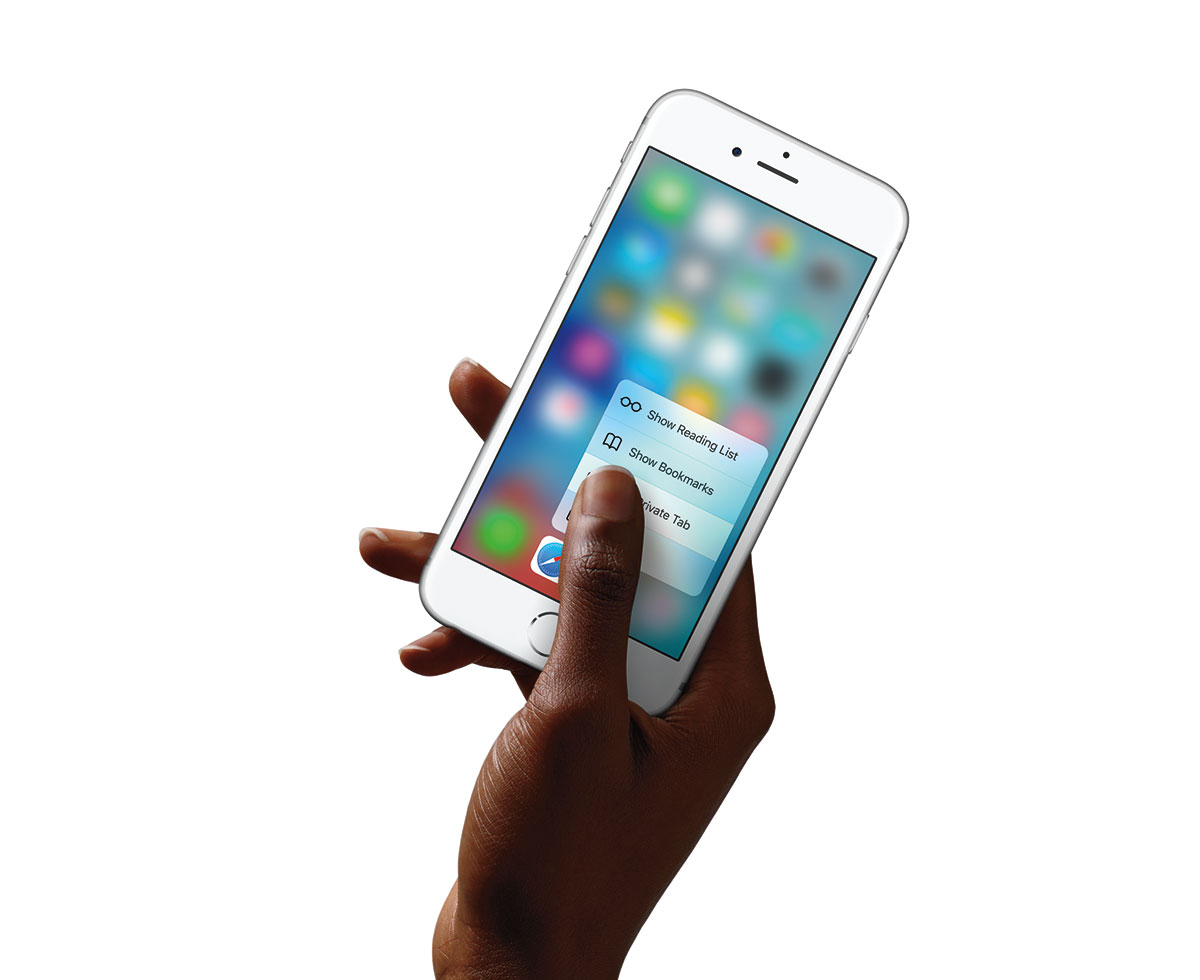 Price: $617
Before the dual camera big iPhone 7 Plus, Apple made a single camera big iPhone 6S Plus, and that's what this is.
Three years old, it's still a fairly impressive bit of kit, offering a 12 megapixel camera, 4K video capture, and support for Live Photos, something the "S" generation of the iPhone 6 brought in.
iPhone 7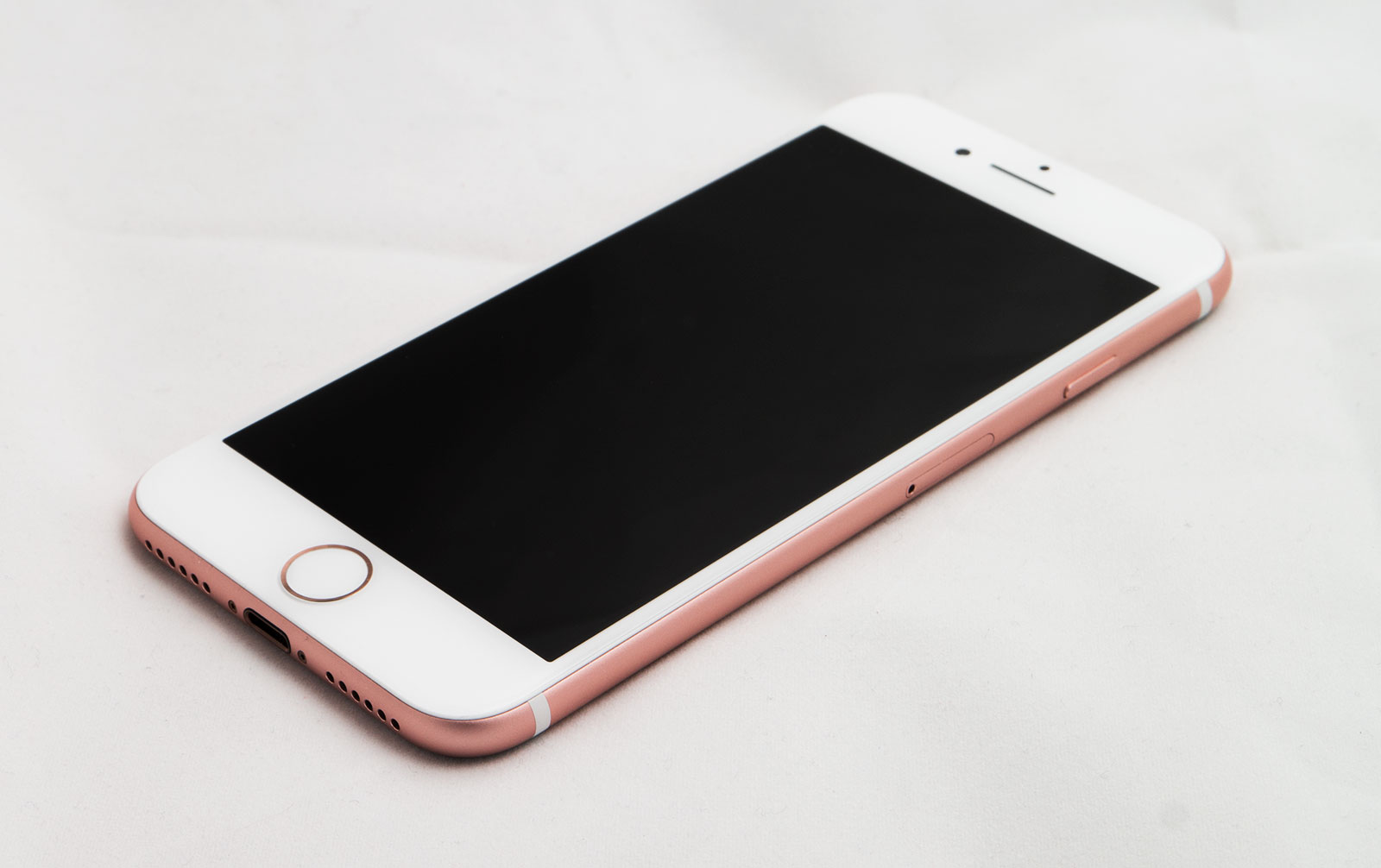 Price: from $749
If the iPhone 6 generation just doesn't quite cut it as an option, you may want to consider the iPhone 7, sporting a faster processor that connects more hardware under the one chip, as well as new cameras and water resistance.
You do miss out on the 3.5mm headset jack, but if you're thinking of moving to wireless headphones, it won't likely concern you too much.
Up to $1000
iPhone 7 Plus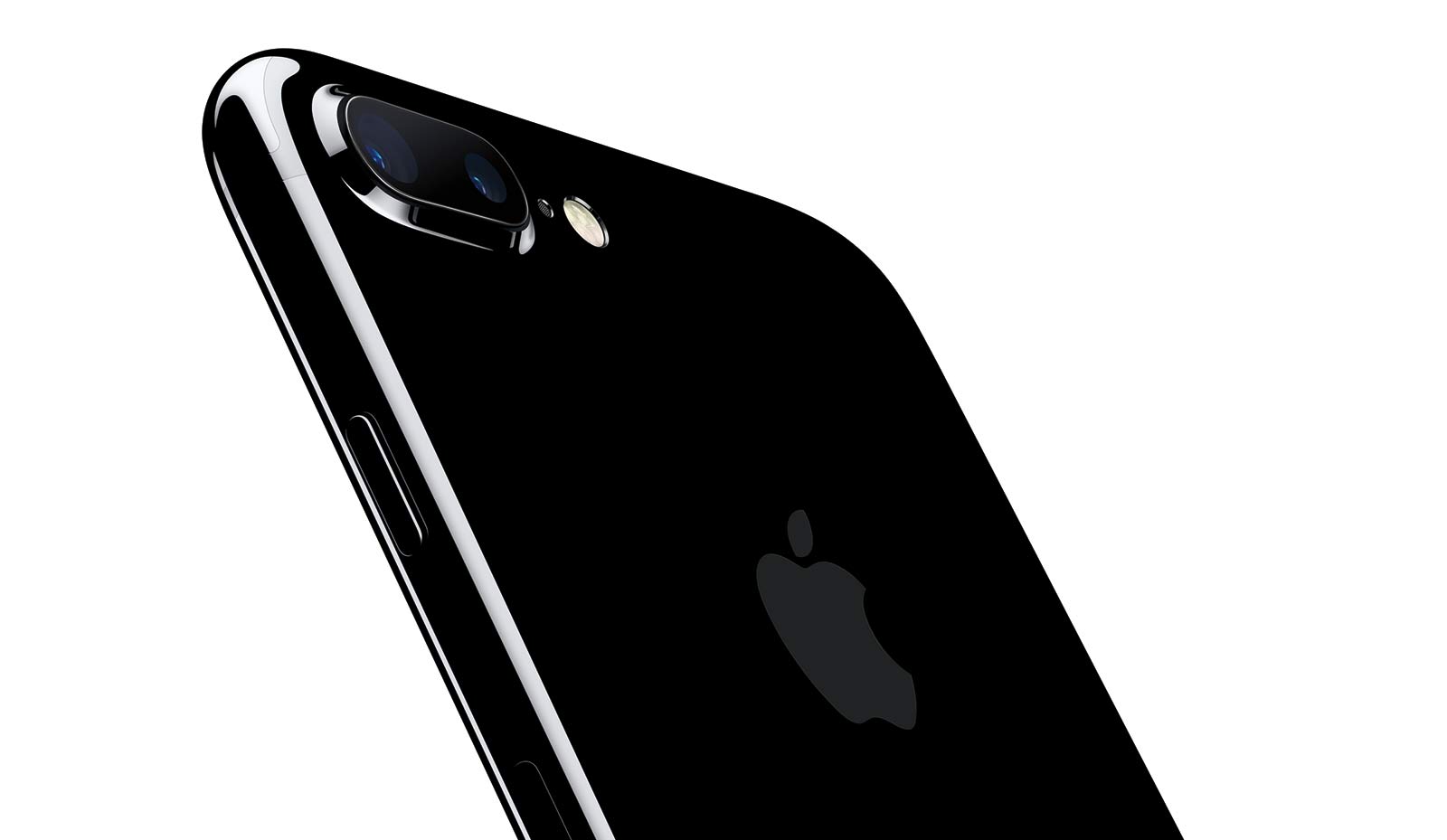 Price: from $929
Apple's first take on the dual camera smartphone, the iPhone 7 Plus also brought some much welcome changes, including water resistance and great battery life, even if it did do away with the 3.5mm headset jack.
There are a lot of things to like about the iPhone 7 Plus, and if you can't see yourself spending extra on the faster and more capable iPhone 8 Plus, but you want an iPhone with at least a full day of battery life, this is something to look at.
iPhone 8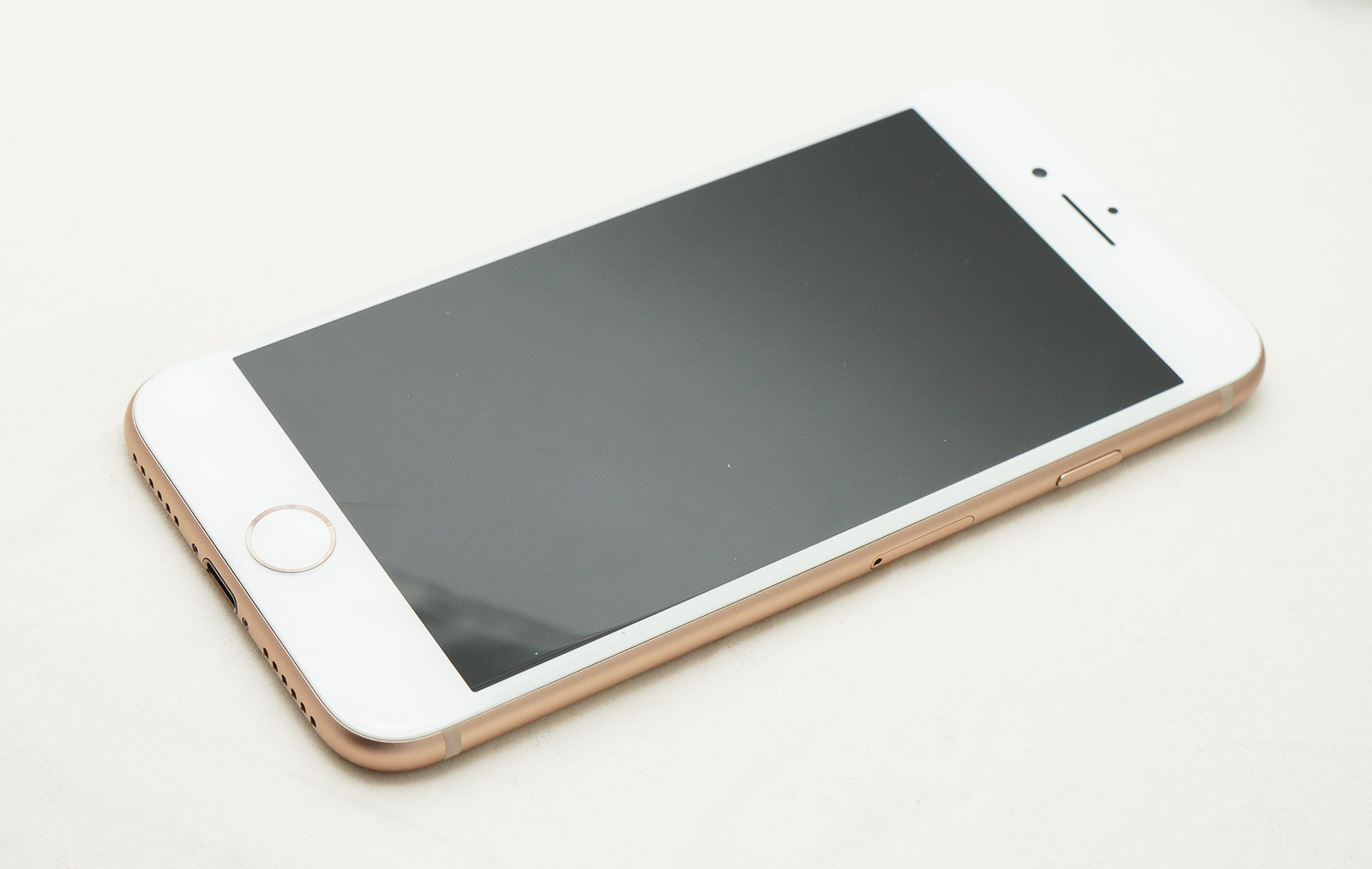 Price: from $979
Apple's last small-ish phone with a home button was the iPhone 8, and it's one that changed a little bit from the iPhone 7.
You'll find the same water resistance and same screen, in fact much of the design is identical, were it not for that glass back which allows the iPhone 8 to be charged wirelessly.
Inside, there's a faster processor that is still very good, as well as a great camera.
Frankly, this is the iPhone to get under a grand if you still want a small iPhone, and that's because the smallest iPhone — the iPhone SE — is no more.
If you can't see yourself spending much more than a thousand dollars and need a smallish iPhone, we'd probably case your eyes on the iPhone 8. It's still a great phone today.
Up to $1250
iPhone 8 Plus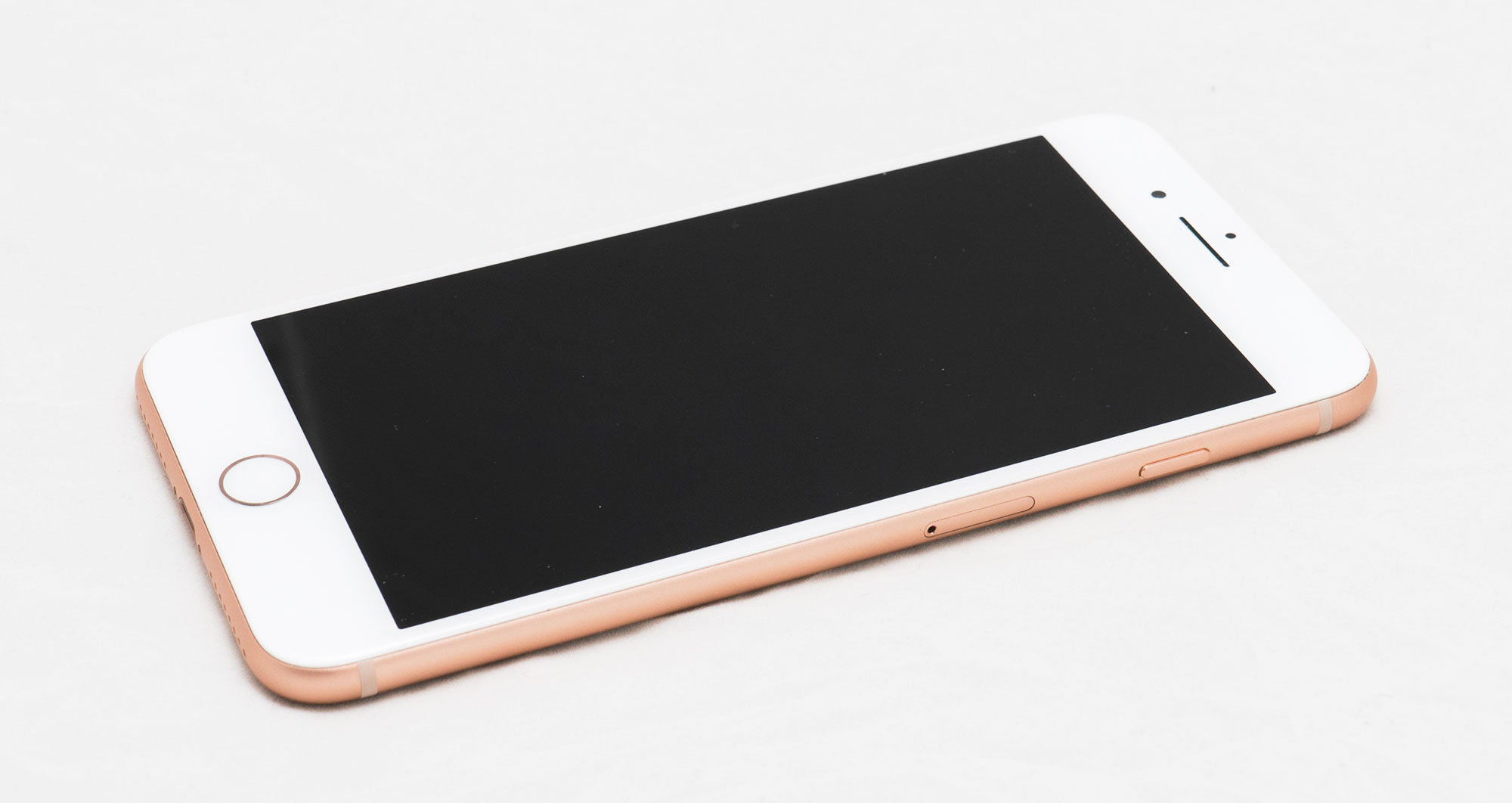 Price: from $1149
An even better phone than the iPhone 8 is the iPhone 8 Plus, the larger sibling to the iPhone 8 that gets a bigger battery and a great portrait mode.
When it launched last year (and after we reviewed it), we felt that it was easily one of the best value iPhones in Apple's line-up, and given the slightly-over-a-grand price it retains in the face of some of Apple's priciest options, it still manages to achieve that feat.
It's definitely worth a look if you need an iPhone, though there's one more that you should definitely cast your eyes over.
iPhone XR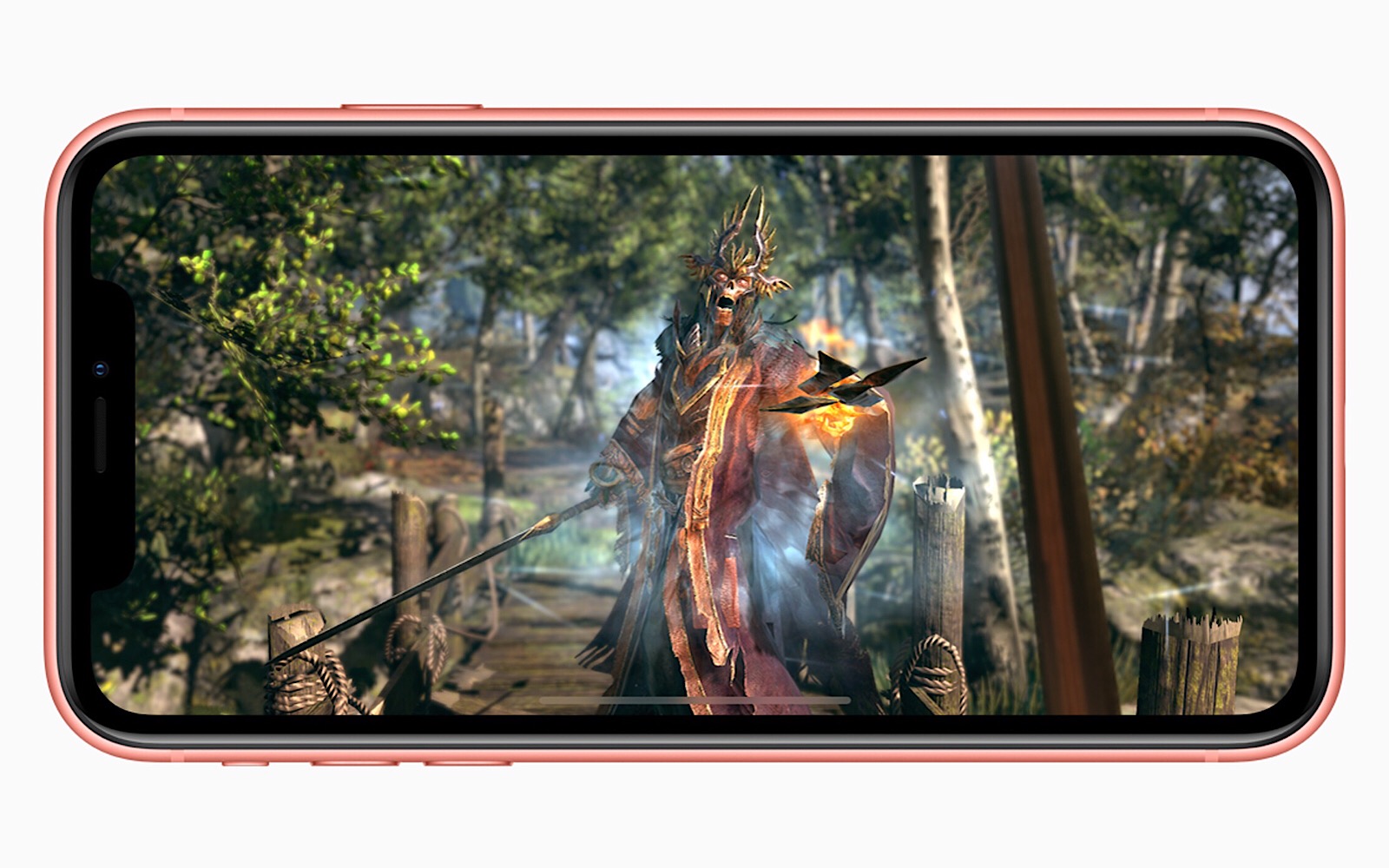 Price: from $1229
Apple's iPhone XR is that other phone, and it brings a whole heap of value that we're not used to seeing from the iPhone brand.
The "R" doesn't necessarily stand for anything, but at not even a hundred more than the iPhone 8 Plus, it may as well stand for "Really-great-value", because given what's inside, it is.
The tech inside is all new and more or less spot on to what you get in the iPhone XS, and there's a big 6.1 inch screen that uses a slightly less impressive LCD technology than the OLED found in the XS and XS Max.
It also lacks the dual camera found in the iPhone XS and iPhone XS Max, but given that you're saving a good $400 or so, we're not sure you'll care.
Sufficed to say, the iPhone XR is the well-rounded iPhone for this year, and one worth considering if you want an XS or XS Max, but just don't want to pay the price Apple is asking for them.
Up to $2000
iPhone X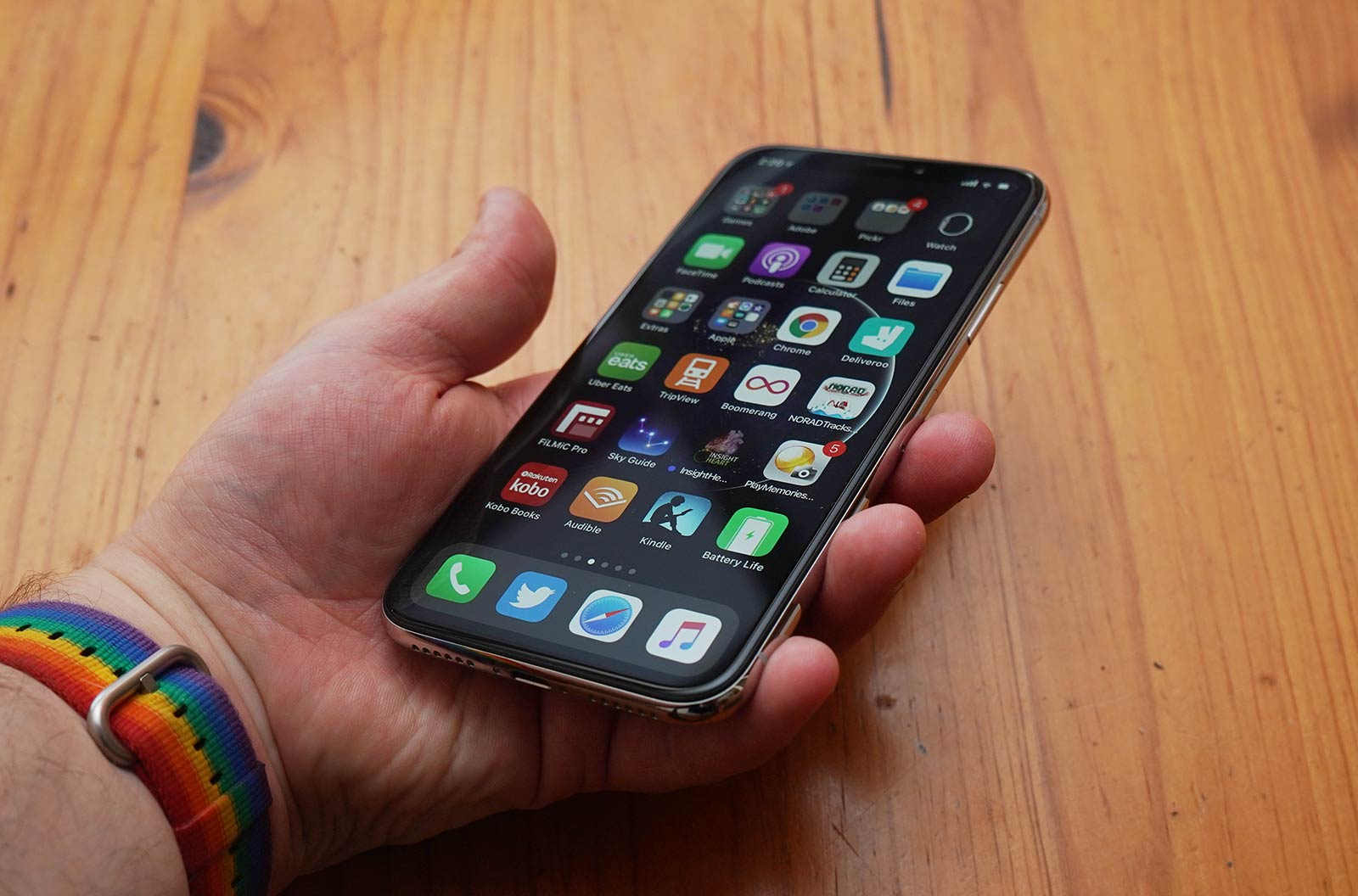 Price: $1499
Available for a short amount of time, last year's iPhone 8 in the newer full-screen body is gradually disappearing, and that's because Apple has discontinued it.
While the chip and camera have changed between last year and this year, the iPhone X is still a fantastic phone, and features some of the best technology Apple has made an iPhone with.
You won't find this one in stores for much longer, though, so if you want what is practically an iPhone XS without the XS' price, this may well be the phone to look for.
iPhone XS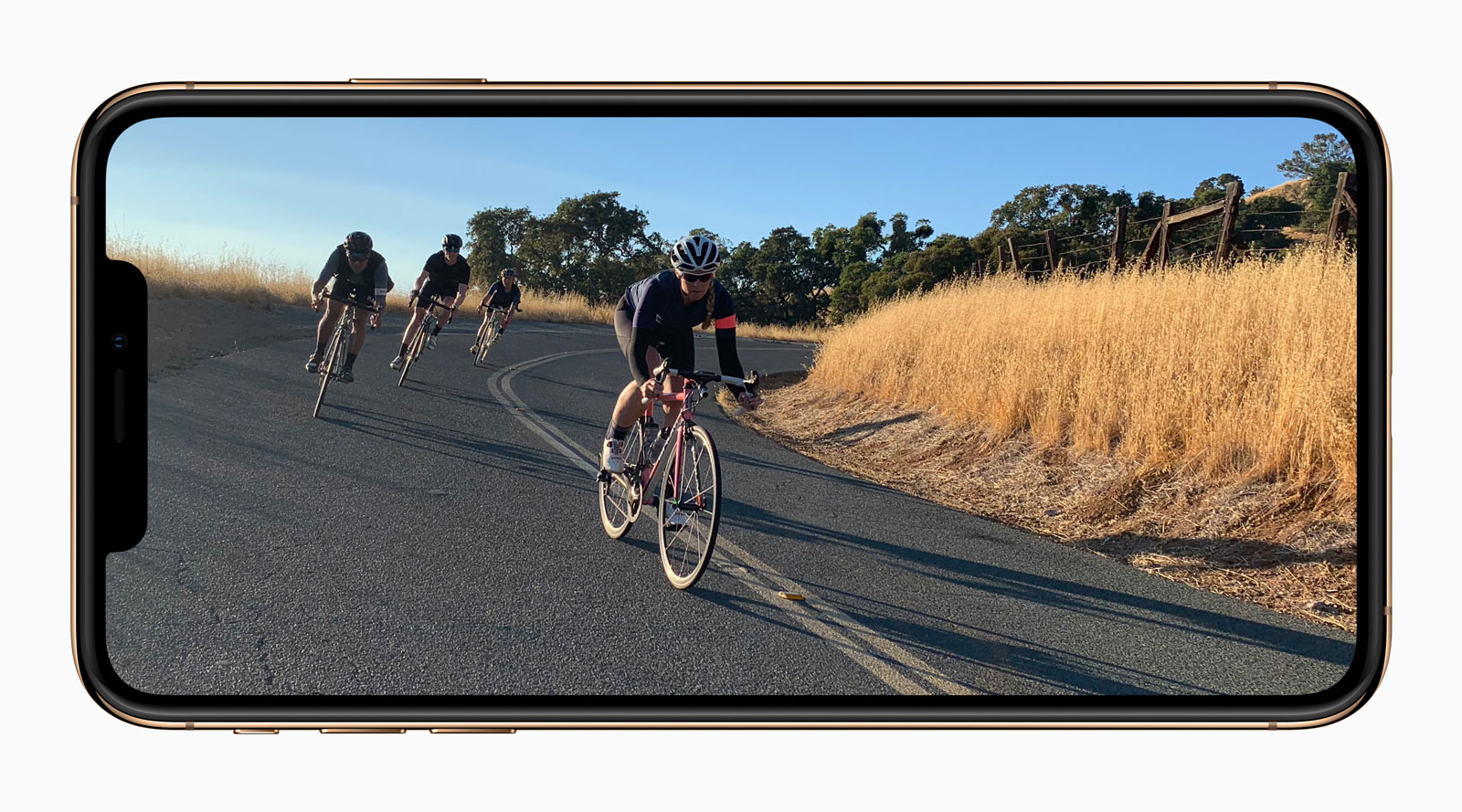 Price: $1629
The new version of the iPhone X is the iPhone XS, and it features a practically identical body, but some updated internals.
That means you can expect a better camera and a faster processor, as well as some even more impressive 4G capabilities for its $1629 starting price.
iPhone XS Max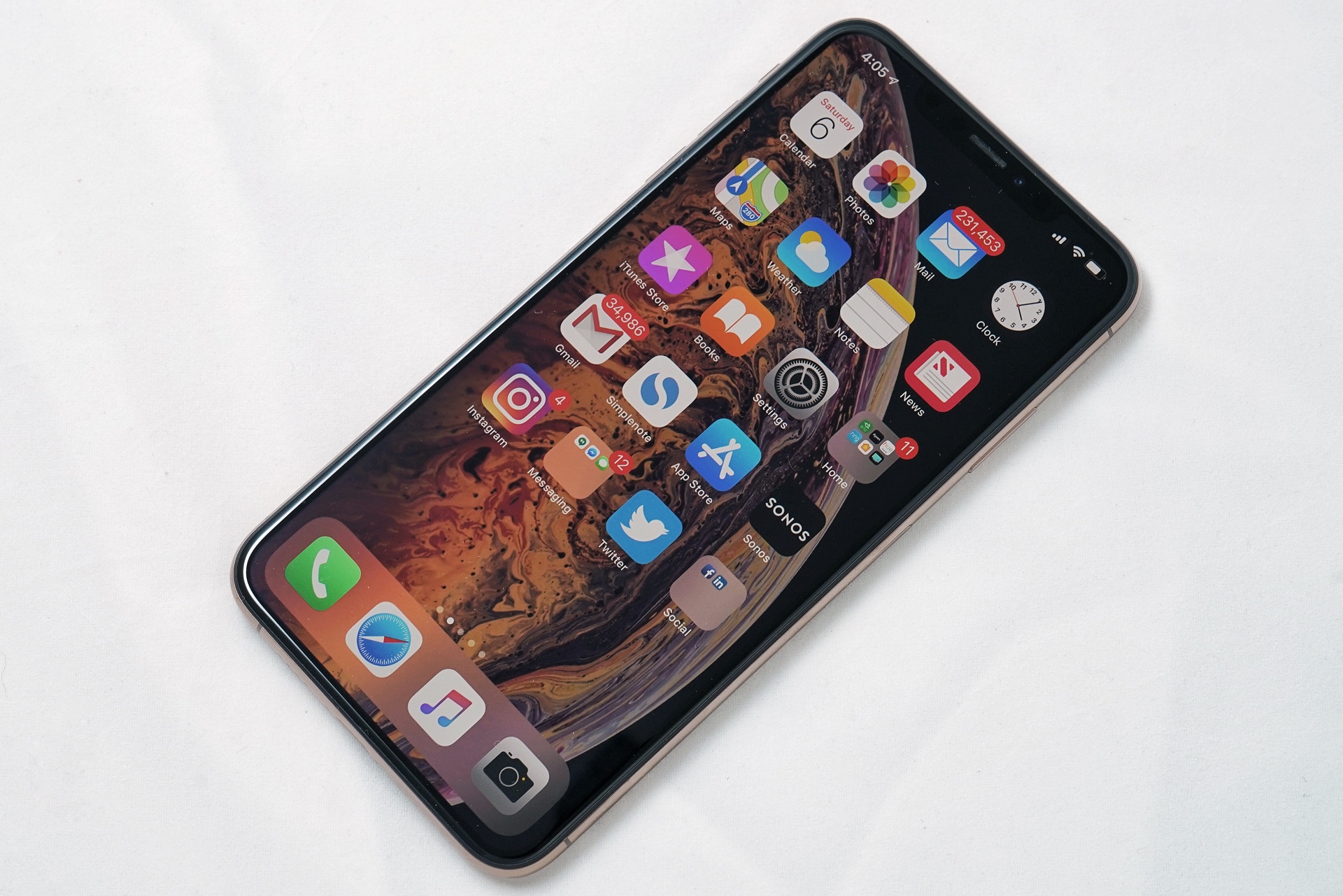 Price: $1799
At the top end of the iPhone chain is the iPhone XS Max, a model that is very, very similar to what Apple has made in the XS, but bigger and sporting a bigger battery.
Like the iPhone XS, the technology here is best in class for Apple, and there's a great camera, great processor, and great feeling to the phone.
Yes, it's expensive, but for 2018, it's the best iPhone you can get. You just have to be happy to spend the money on it.
The best value iPhone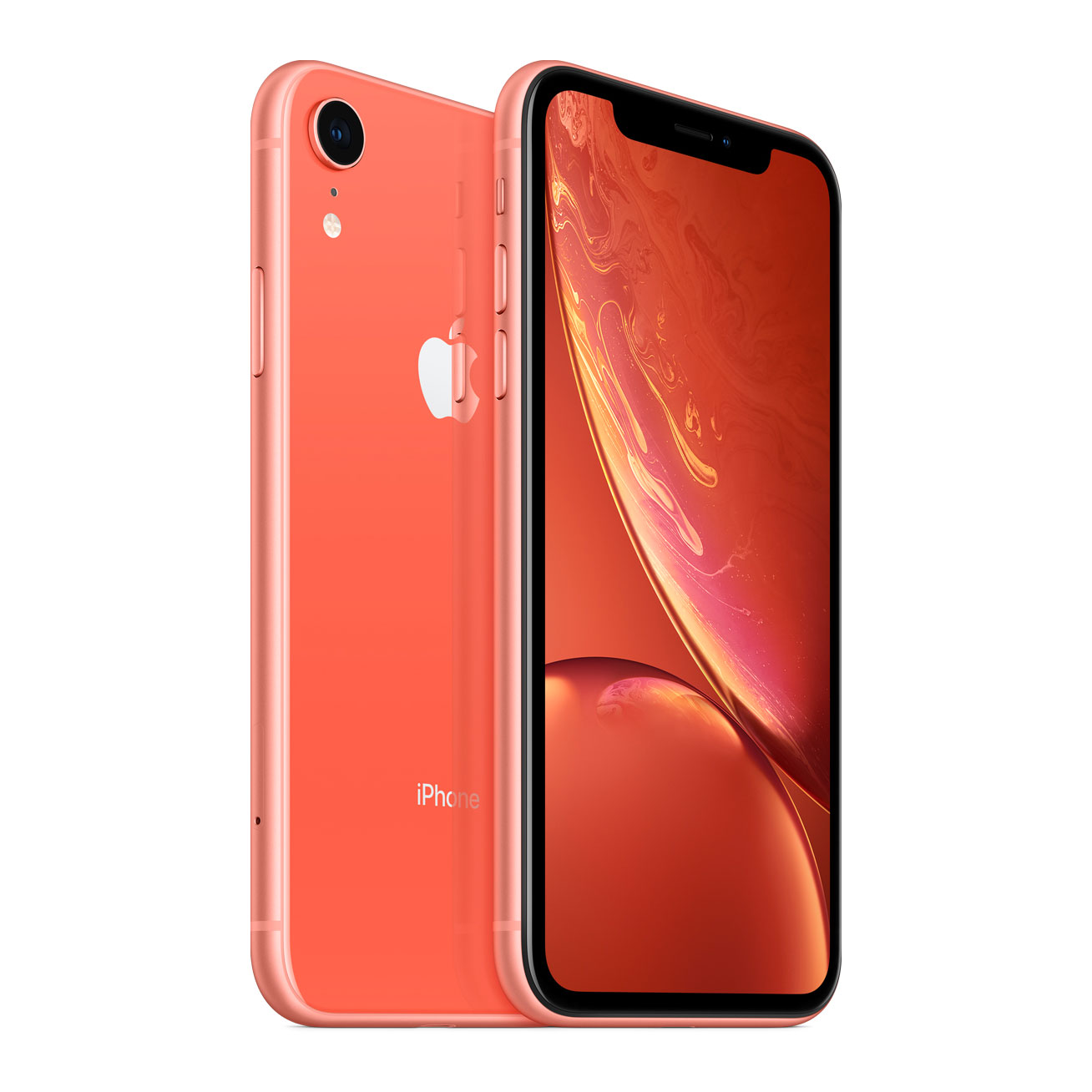 Picking an iPhone out of the line-up isn't necessarily easy, but if we had to choose the best value, we'd call it the iPhone XR.
On specs and paper, the iPhone XR reads like an iPhone XS, but without the OLED screen and stainless steel frame, and that's no big deal.
The tech inside is impressive and it still supports wireless charging, IP67 water resistance, and a facial unlock reliant on the same infrared technology.
Plus the camera is most intriguing: while every Apple single-camera design has missed out on the portrait mode, the single-camera iPhone XR achieves it thanks to a use of algorithms.
Sure, you won't gain the 2X telephoto zoom like on the big iPhones, but if you don't really care, it won't matter, and you save a bundle in the process.
There's also colour in the design, something Apple has practically skipped out on since the iPhone 5C all those years ago.
At $1229, "value" may not be the best term to use, but given what's inside, we'd call the Apple iPhone XR the best value iPhone for 2018.
The best "cheap" iPhone
If over a grand doesn't match your idea of value, we'd probably eye the $617 Apple iPhone 6S Plus. While the technology is a little old by comparison, it will offer some of the best battery life for an iPhone below the $1000 mark, and means you'll get a big iPhone, too.
We're not sure how long this one will stick around for, though, so if you're intending to buy, make sure the place you're looking at has stock. We found it at Officeworks and have heard Optus has some iPhone 6S Plus models locked to prepaid, so you might want to look around if you're considering this option.
The best iPhone
The best iPhone for 2018, however, is the two-thousand dollar iPhone in the Apple iPhone XS Max.
Armed with pretty much the best of everything, it's the one to get if money is no option and you have to have the best iPhone available today.
Keep in mind, the iPhone XS Max is the best and biggest iPhone until September 2019, which is when the next iPhone is expected.