There's some clearly capable competition in the in-ear noise cancelling space, but which is best? It's time to take a look at the Sony WF-1000XM3 and the Apple AirPods Pro to find out which will work best for your ears and wallet.
You're definitely spoiled for choice when it come to earphones. The amount we have to get through before the end of the year would surprise you, but some clear leaders are emerging.
Earlier in the year, Sony showed that it could shrink its market-leading WH-1000XM3 noise cancelling headphones to a smaller size, arriving in the WF-1000XM3, a smaller in-ear take on the category that stands out and makes the case for amazing in-ears that cut back on wind and noise.
And recently, Apple has shown that it has the skills to pay the bills in this category, too. In a recent launch, Apple revamped its AirPods with a slightly different design, a shorter arm, and some new insides, introducing active noise cancellation and a new system that makes several tunings per second to make the sound a little better for your ears.
Reviewing the AirPods Pro, it's clear Apple has truly delivered in this product, but which is the best for you?
Design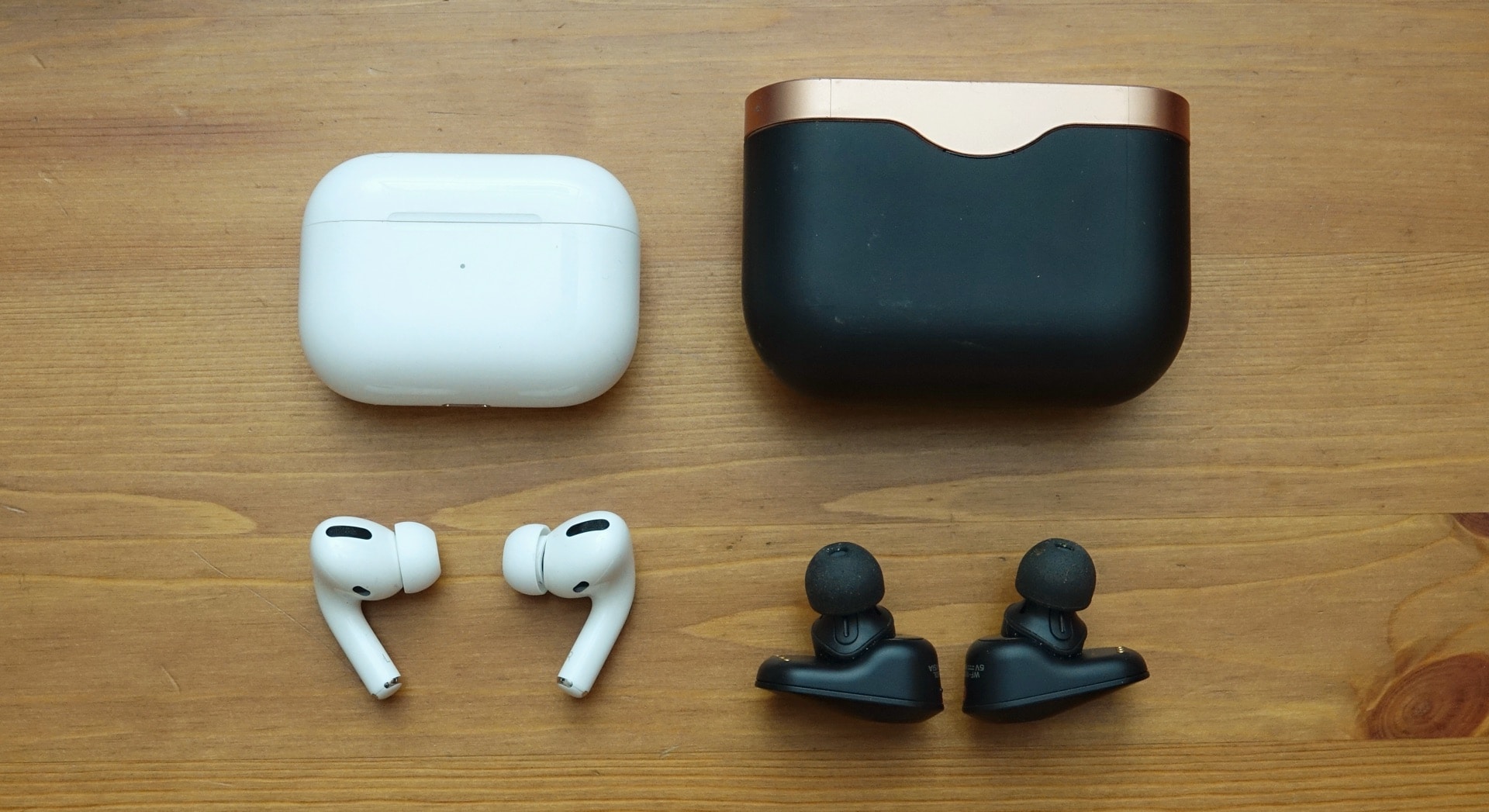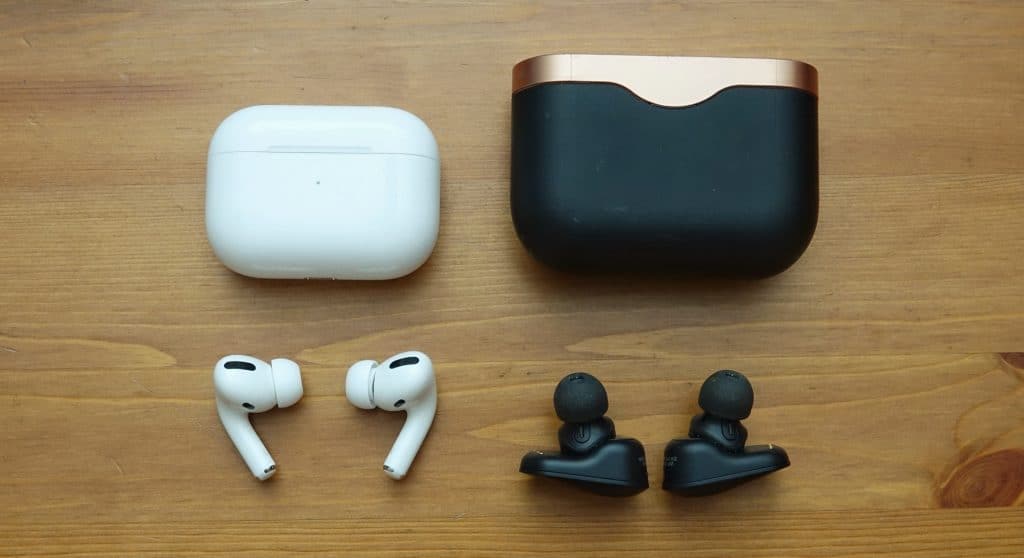 We start this comparison with a choice of Apple or Sony, because the two have very different approaches to styling.
On the one hand, the Apple AirPods Pro keep with the tiny white not-quite-toothbrush approach the AirPods had in the first place, but shrink it a little more, somehow packing in more tech into a smaller space. Crazy.
We suspect these will be more fashionable to most, especially given the iconic status that the original AirPods seem to have in the general consensus.
On the other side, Sony's WF-1000XM3 are a little more bulbous and less fashionable, but look more like proper earphones. They're not just one colour, with a black look and rose gold accents, making for something a little different.
Design-wise, both could easily be a winner, but Apple's look that little bit easier on the eyes for us.
Winner: Apple AirPods Pro
Durability
One part of design worth mentioning is durability, which isn't to say crush proof, but typically water and sweat proof.
Humans tend to sweat quite a bit, particularly when we have devices jammed in our ears and we go walking around, and there's also that chance we might go walking when it's raining. In recent years, that has meant earphone durability has been not just about will they survive your pocket or backpack, but will they break when they get wet.
While neither seems to bother all that much, only the AirPods Pro are rated for a modicum of water resistance, sitting at IPX4, which is better than the no rating applied to the Sony.
Winner: Apple AirPods Pro
Comfort & Fit
Apple's take on the AirPods Pro is definitely a different approach for the maker of the AirPods, because they include tips for the first time ever. It means you can typically get a better seal, and that they're not actually earbuds.
It essentially means if you didn't find the AirPods earbud-style design comfortable, you'll probably find the AirPods Pro comfortable. And that works the opposite way, too, because if you found the AirPods comfortable, you may not like the AirPods Pro. Different styles.
In Sony's WF-1000XM3, there's a similar approach with an in-earphone tip, though one that has the ability to create a stronger seal, thanks to the inclusion of foam tips.
For us, we'd put them both as comfortable as each other. Apple has nailed comfort for in-ear design, though it can feel like the AirPods Pro are falling out at time. Meanwhile, the Sony WF-1000XM3 are comfortable too, but can be a little too tight. This is a little like Goldilocks in trying to find something just right, though to their credit, both offer a variety of tips, so you've got some room to move, it seems.
Winner: Both
Controls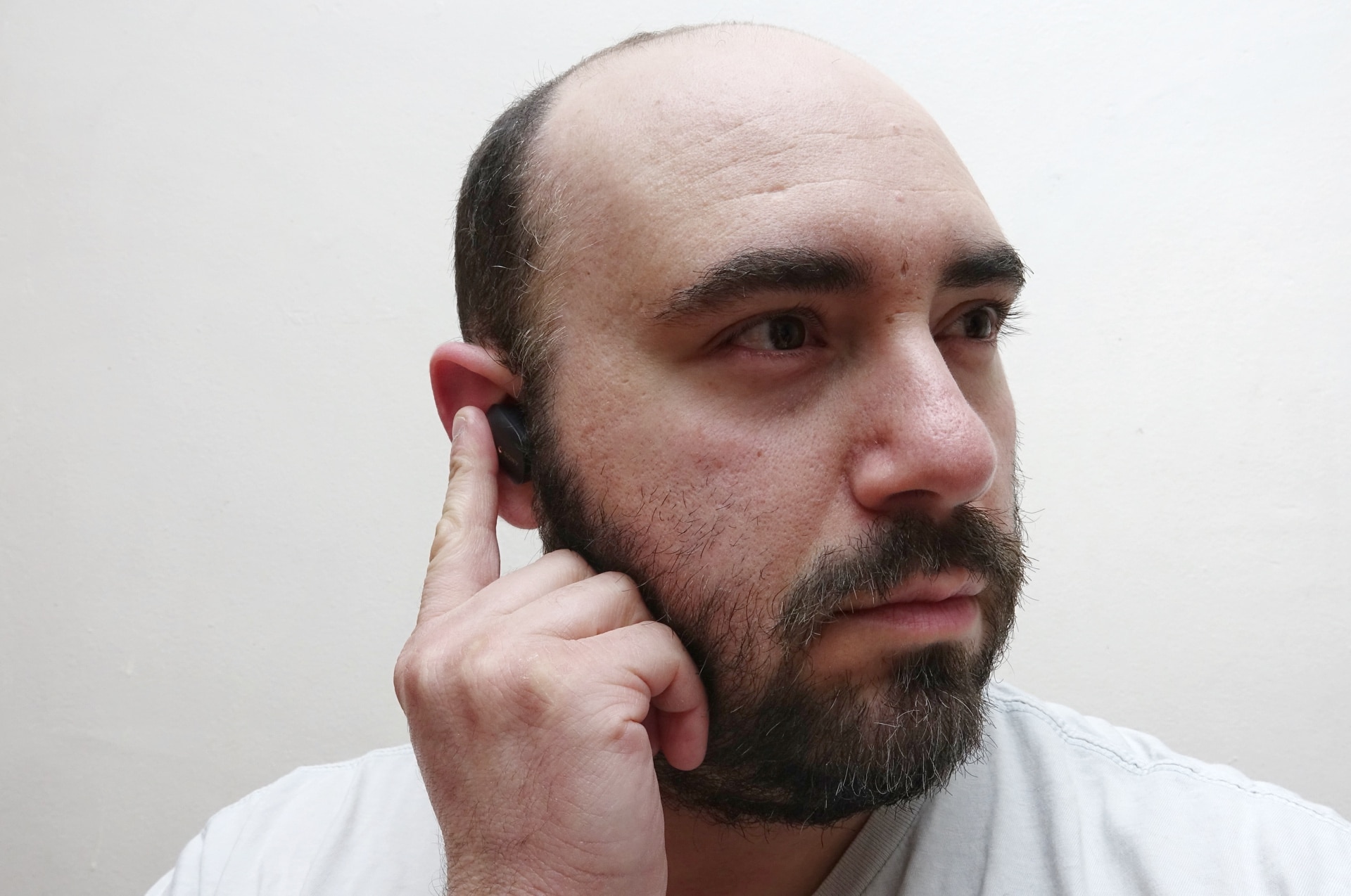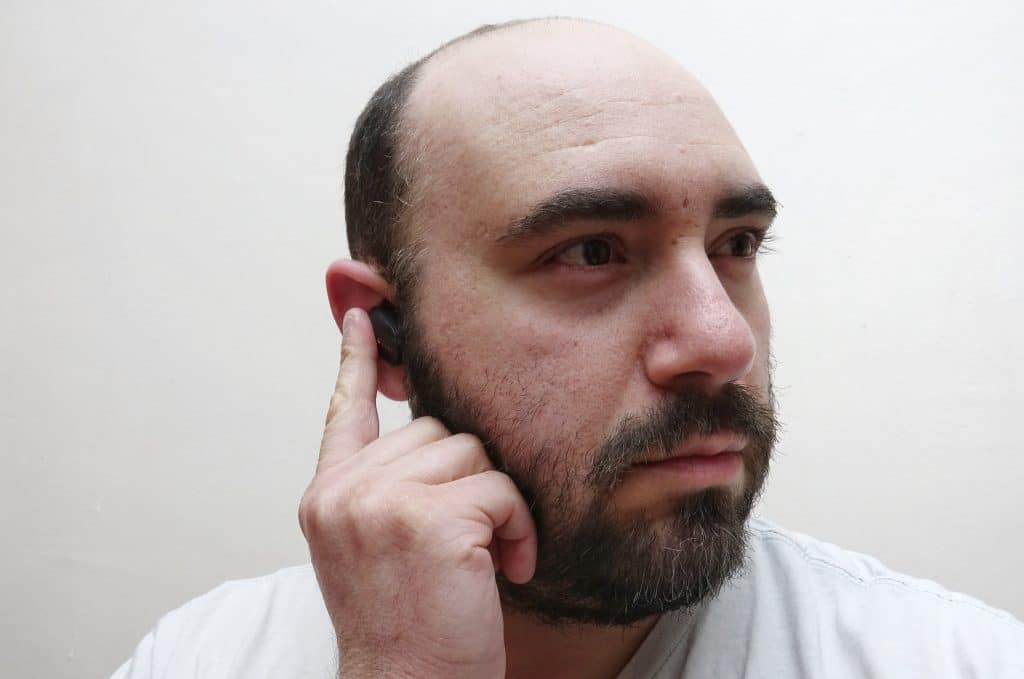 Throwing controls on tiny earphones in your ear was never going to be easy, and neither do tremendously well here.
Both the Sony WF-1000XM3 and Apple AirPods Pro offer touch controls, with Sony's pair using a small touch pad similar to the WH-1000XM3 headphones made small, while the AirPods Pro have touch controls in the stalk that hangs from your ear.
Neither are remarkably friendly and easy to use, with Sony's controlling transparency mode with play, pause, and voice assistant, and Apple's doing much the same.
Winner: Both
Connection & relability
Wireless is the name of the game for both of these truly wireless earphones, given there's no cord in between the individual units.
However wireless is handled a little differently, thanks to the Apple H1 in the AirPods Pro and a different Bluetooth chip in the Sony WF-1000XM3.
Suprisingly, we found the Apple AirPods Pro were more stable for a wireless connection than the Sony pair, but only marginally. A recent iOS update for the Sony Headphones app introduced a subsequent firmware fix that amended this, and now the Sony earphones seem to be as strong as Apple's.
Winner: Both
Sound quality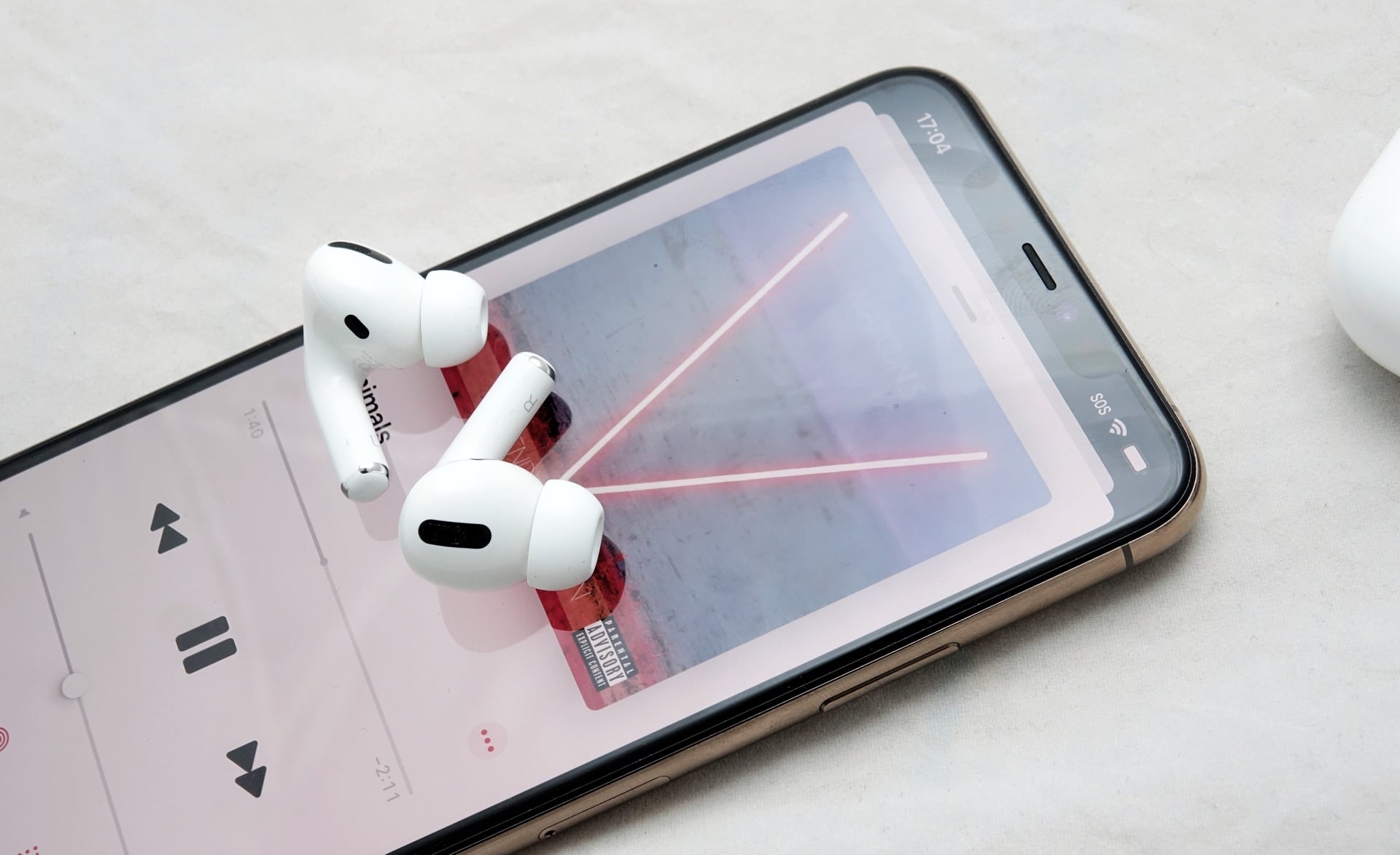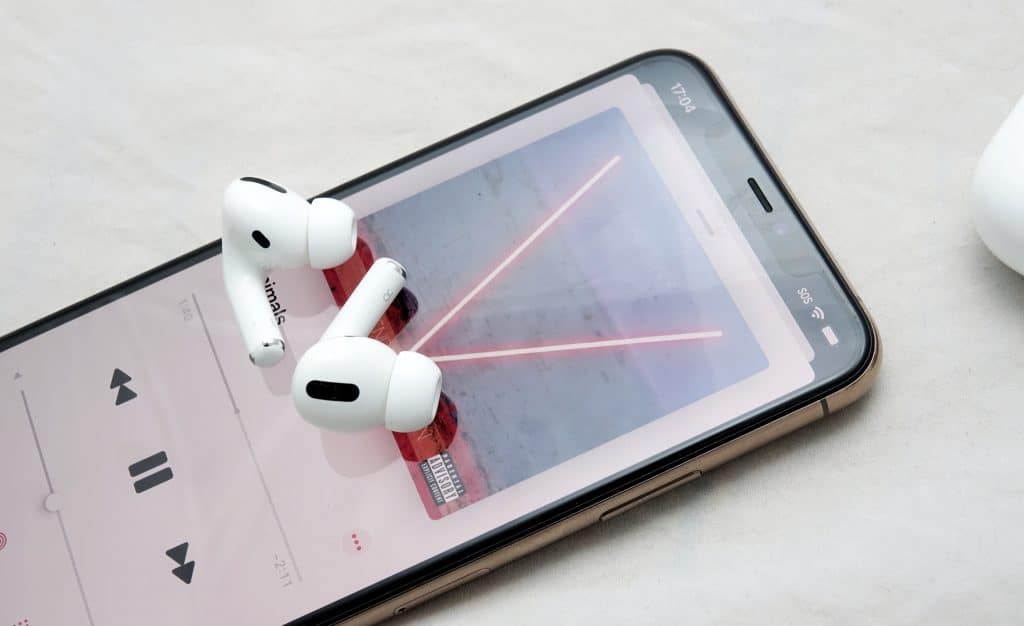 In this era, it's hard to find a pair of earphones with a price tag approaching $400 that isn't good, and these two are examples of that.
Regardless of whether you choose the AirPods Pro or the WF-1000XM3, both offer clear sound, strong balance, and a lovely focus on clarity. It's excellent audio through and through.
But while they both deliver, one stands out just that little bit more: Sony's WF-1000XM3.
Sony's take on the noise cancelling earphone uses a 24-bit DAC to optimise the sound, and while it's a little lower than the 32-bit in the headphone variety that is the WH-1000XM3, the sound here is strong. Much like its around-the-ear headphone sibling, the mood is warm and the bass is balanced. This is about as good as it gets.
The AirPods Pro aren't without merits, and Apple has a custom equaliser system making up to 200 adjustments to the sound per second, which in turn helps to deliver clear and balanced sound, though the bass can fall a little in your expectations. We found we would have to turn up the sound to account for that loss, while the Sony WF-1000XM3 delivered a punchier sound without an over-dramatic delivery like its dedicated "extra bass" models.
Winner: Sony WF-1000XM3
Noise cancellation
Killing noise is the other major part of both of these earphones, and that's handled a little differently, too.
Apple is using an adaptive technology that works in the background for you, similar to what's in use on both the Beats Studio 3 and the Solo Pro headphones, and it means the microphones and algorithms will do the work and try to cut back they hiss of the regular world. You don't have to do anything here, and can just leave it in the background. Great.
Sony's take on adaptive noise cancelling isn't automatic like Apple's, and so the WF-1000XM3 will use an app on your phone to control whether it is firing based on walking around or if you're on public transport.
But while Apple seems to have the edge, we found Sony's noise cancellation more reliable and varied, and was the only one of the two that supported a wind control mode to switch off the mics so that a bluster of a day didn't deafen you as the wind travelled by the mics.
Winner: Sony WF-1000XM3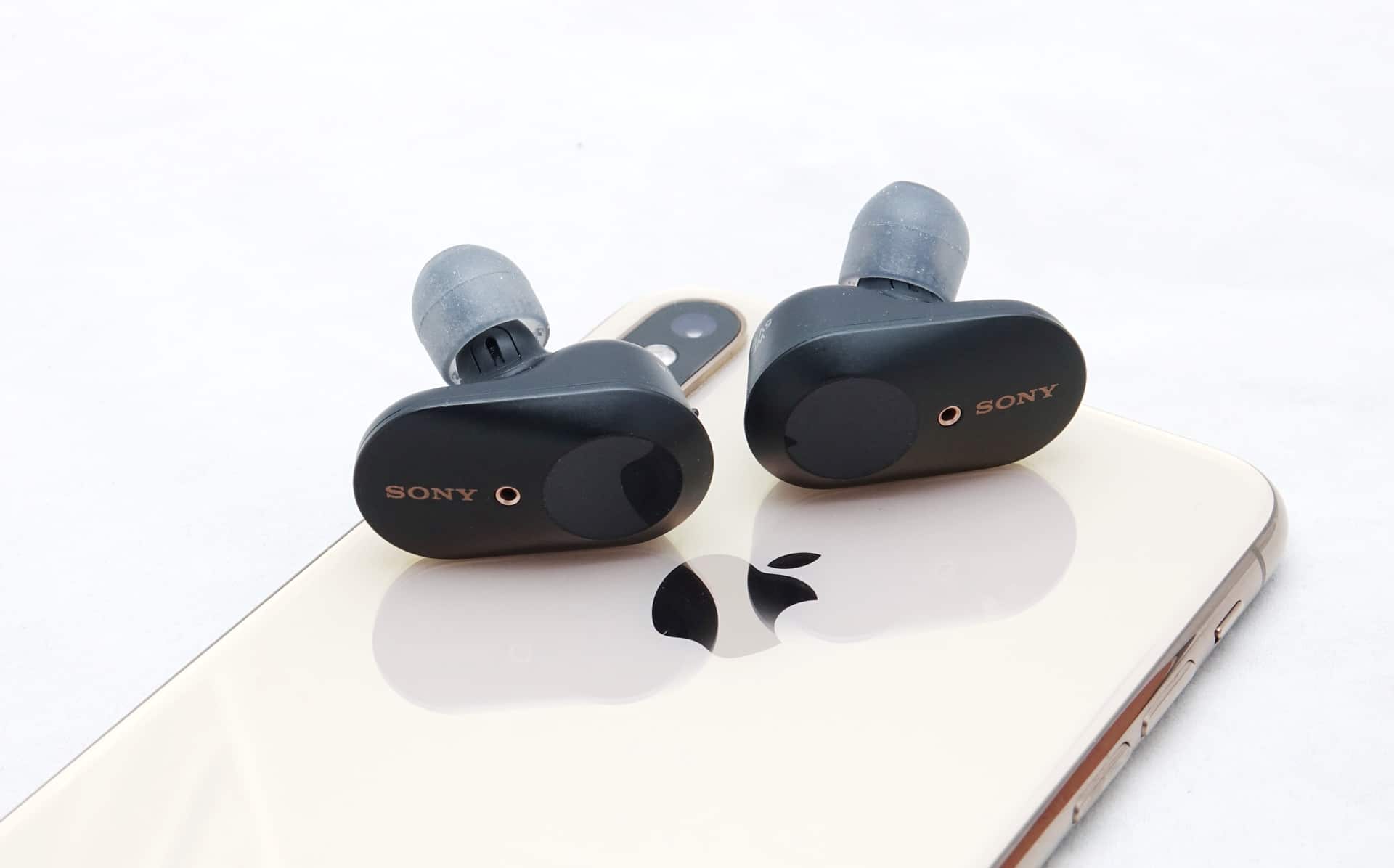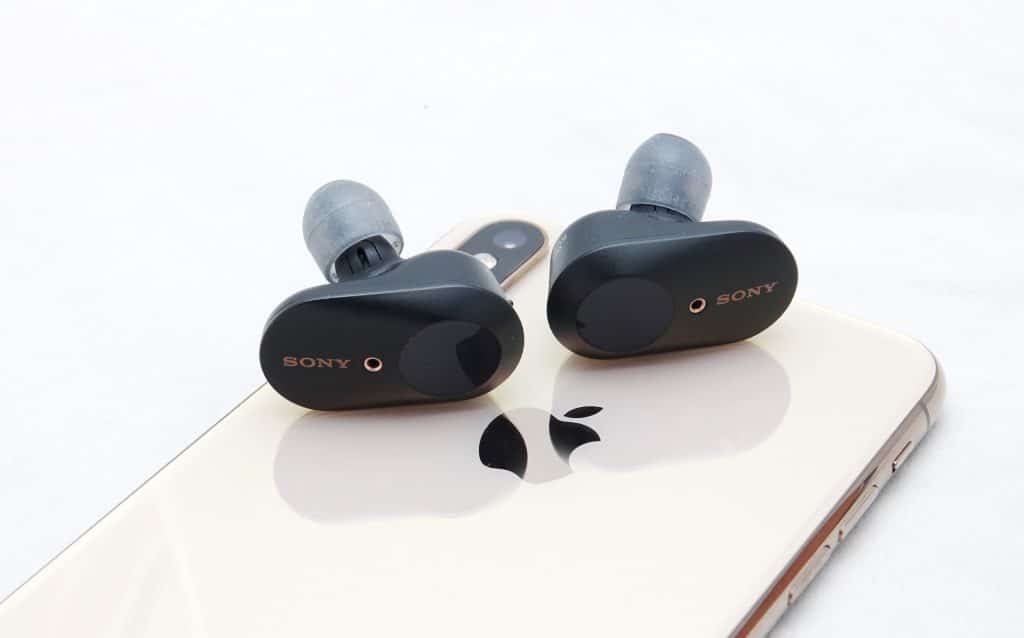 Compatibility
Bluetooth earphones are typically compatible with any media player, phone, tablet, or computer that supports Bluetooth, and both the Sony WF-1000XM3 and Apple AirPods Pro are no different, at least for the most part. They both will talk to your phone and computer easily, maintaining a wireless connection as you walk about.
However the compatibility differs in ease of use slightly between the models, and that's because of Apple.
While both work across iPhone and Android, there are more options for control on either platform with Sony's earphones, which support varied cancellation settings instead of the Apple approach: noise cancelling on, off, or the transparency mode to let you listen through the earphones.
Winner: Sony WF-1000XM3
Battery
Using either pair, you'll want to get the most amount of sound you can before you have to take the earphones out, and they both perform pretty well.
Sony technically has the lead in this one, but we'd call it a draw based on our average usage.
Sony's lead comes from a staggering six hours of use with noise cancelling switched on, but 24 hours in the case. Switch noise cancellation off and you'll get up to eight hours in the earphone and up to 32 in the case.
However these are noise cancelling earphones and this is a noise cancelling comparison, so we're rating them on their noise cancellation abilities here.
Over on the Apple AirPods Pro, the smaller design seems to account for a little over four hours of life per charge, while still offering 24 hours of charge in the case.
While Sony technically has the edge with in-earphone life outside the case, they're fairly well matched for battery life overall, and we're not sure you'll keep the earphones in your ears for over four hours at the best of time, so, that's a tie for us.
Winner: Both
Case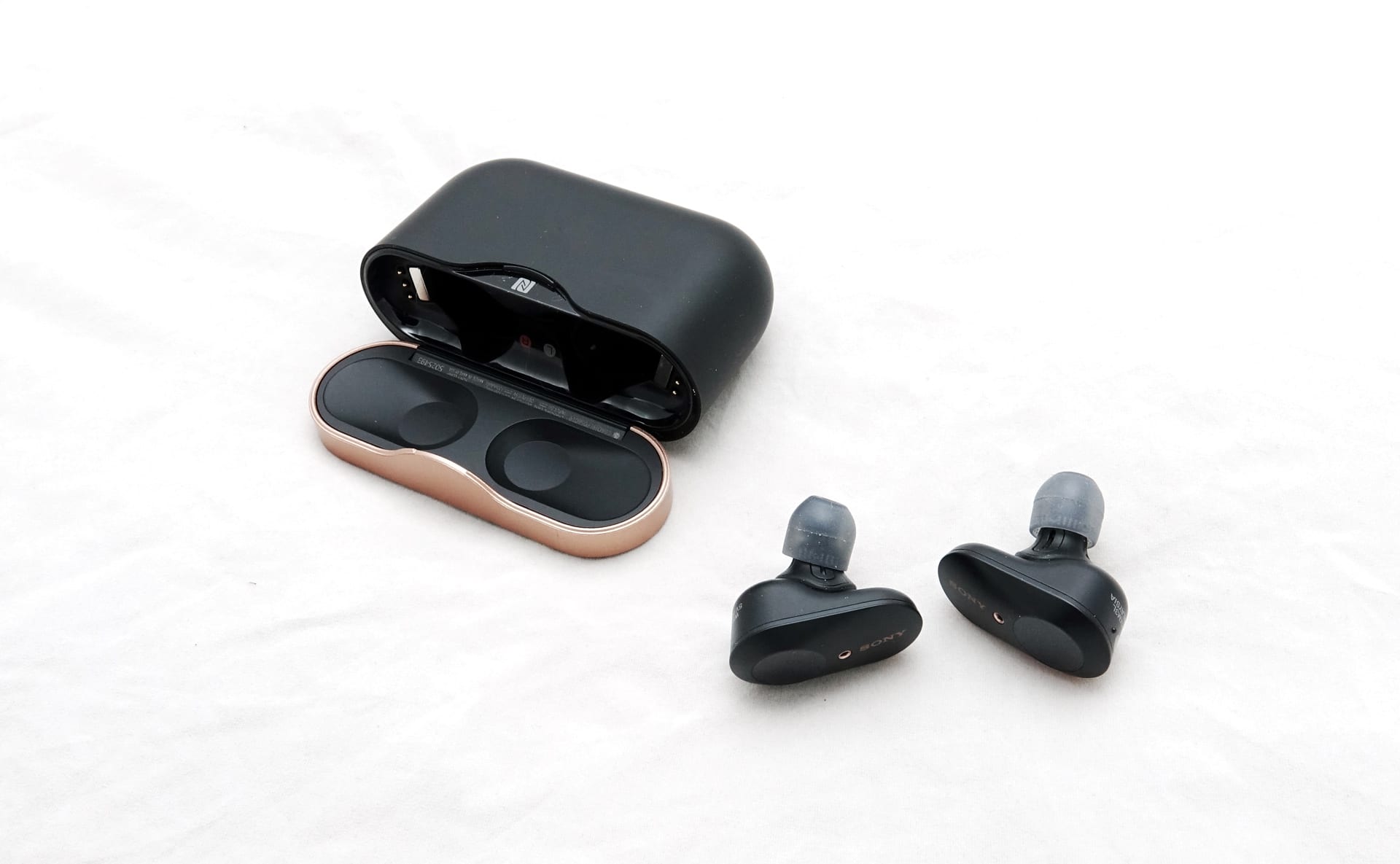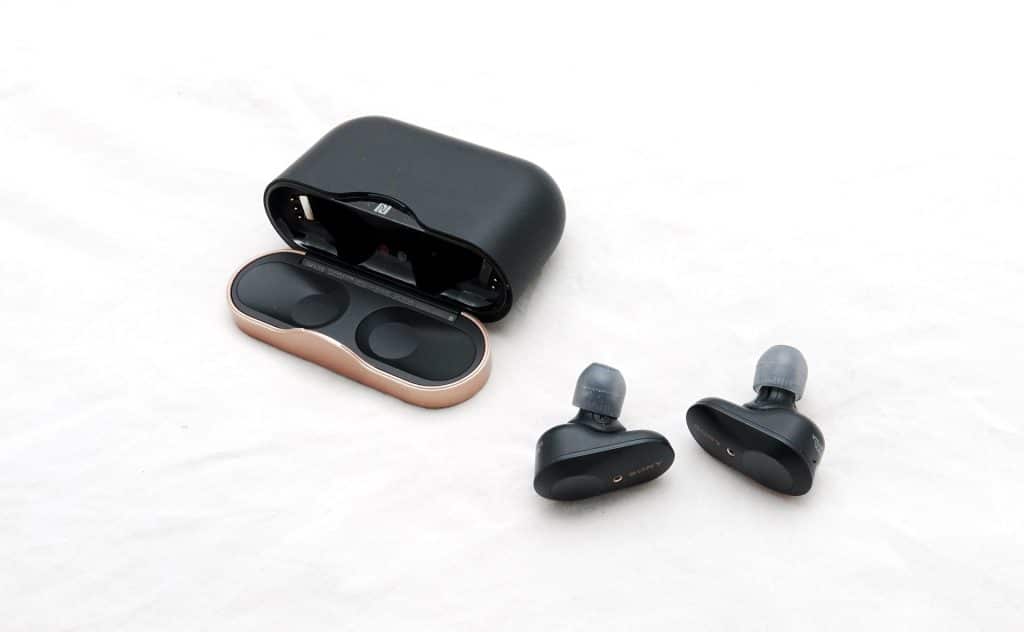 Beyond that equally strong battery, there's the case, which you have to think about because of size and features.
Apple's AirPods Pro have what is easily the more pocketable case, while the case used in Sony's WF-1000XM3 feels more resistant, and features a more satisfying magnetic clunk when the earphones are dropped in.
But there's one feature that sets one of the cases apart from the other, and that's support for wireless charging.
Depending on how new your phone is, you may be charging your phone from a wireless charge pad. That's no doubt a cool aspect of owning a modern phone today, and Apple's AirPods Pro come with a case to do that, too.
You can still charge the AirPods Pro from a Lightning cable, the same type used on an iPhone, while the Sony WF-1000XM3 only supports USB Type C. There's nothing wrong with Type C, either, but supporting both wireless charging and a plug port make the AirPods Pro the clear winner in this category.
Winner: Apple AirPods Pro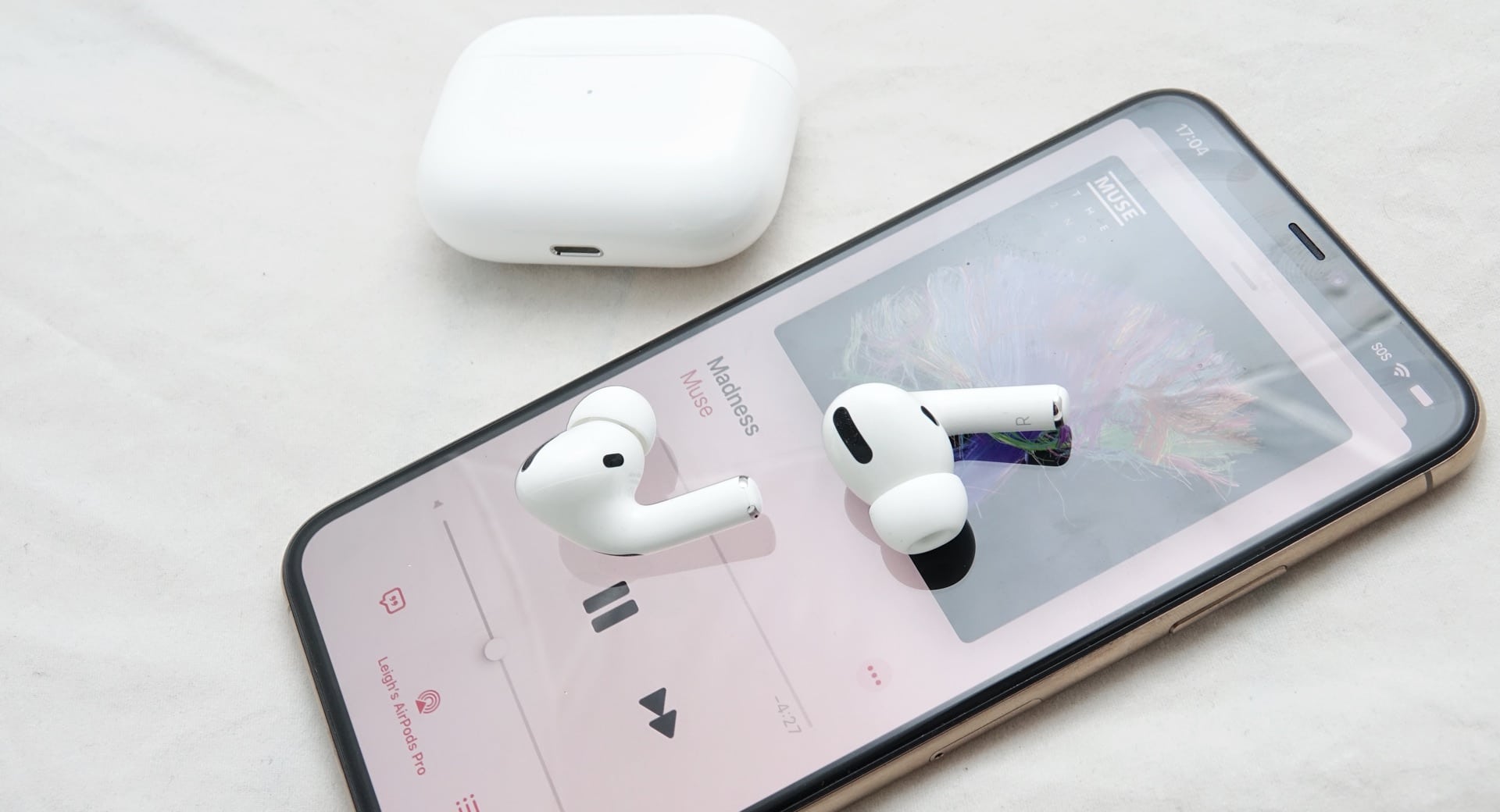 Value
With both sitting at retail for the exact same price, $399, there's no major difference in value, so we'll call this a draw.
Winner: Both
What should I choose: AirPods Pro or WF-1000XM3?
Given the feature set, it seems impossible to call one set better than the other, as both come out rather much like a tie.
Both the Apple AirPods Pro and the Sony WF-1000XM3 are fully featured, very capable, and most importantly sound great, but what will determine which pair is best for you will likely come down to your phone and how much control you want.
If you have an iPhone and live the Apple life, the AirPods Pro make a tremendous amount of sense, connecting with the Apple controls really well, and linking up to other devices thanks to that app ecosystem. Register a pair of AirPods Pro with your iPhone and it's already set to work with the Apple Watch, the Apple iPad, and an Apple TV 4K, so you can watch movies and shows without waking up the rest of the household.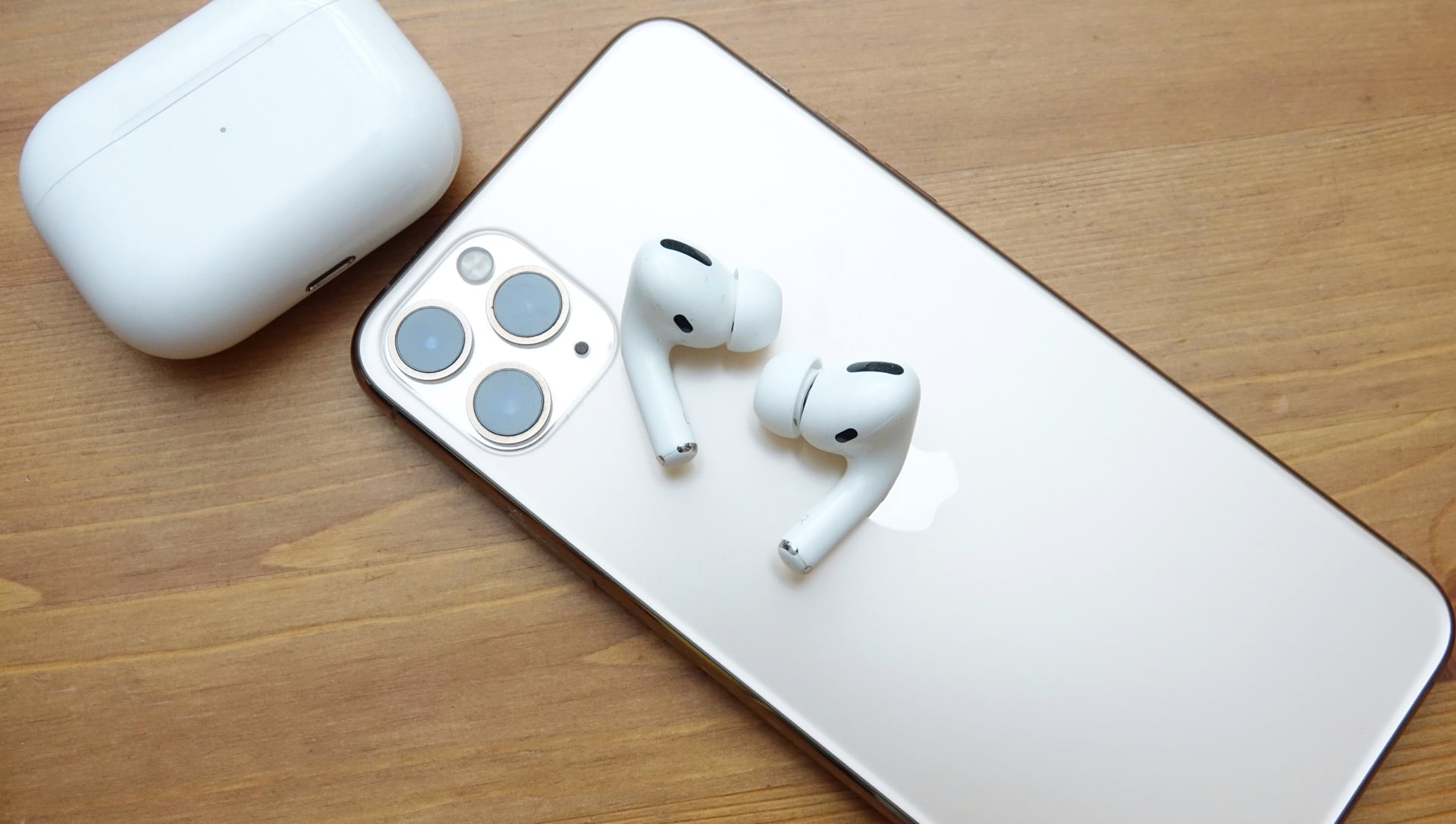 Out in the real world, the noise cancellation and sound profile of the AirPods Pro is comfortable and balanced and reality quite enjoyable.
But if you want a little more punch and warmth to your sound, and you prefer a profile more like a proper pair of headphones, you'll want to turn your attention to the Sony WF-1000XM3, which do that.
While they're not quite the amazeballs cans found in the WH-1000XM3, they are very good all the same, and provide a similar style of sound and noise cancellation in a smaller size.
It's hard to place an exact "which is best" label on either, so we'd approach it from an ecosystem vs sound logic.
Essentially, if you live and breathe Apple, the AirPods Pro make more sense, and you'll love what's on offer. If sound is the reason you buy or you're on Android, we'd probably turn to the Sony WF-1000XM3.
Both the Apple AirPods Pro and the Sony WF-1000XM3 are extremely capable truly wireless noise cancelling earphones, though, and work across iPhone and Android, so matter what you choose, you should be happy all the same.