There's a new pair of truly wireless in-ears coming from Apple, and for a change, they're actually designed to fit more ears and feature noise cancellation.
The wireless version of Apple's wired EarPods have had a bit of a mixed relationship with reviewers, particularly this one. Built in a similar style to the EarPods but with the cords entirely cut, if you didn't like the bundled-in earbuds much, you probably weren't going to like the AirPods all that much, either.
That's the thing about earbuds: they're typically not made for every year, and not always going to be comfortable. They rest outside the ear, but finding that comfortable nook for them to sit in doesn't always work. The sound from Apple AirPods is actually very good, but it has a similar issue whereby they let so much outside noise in that hearing it doesn't always work, and requires you to turn the volume up, a similar situation on the wired EarPods.
Essentially, the Apple AirPods can be good, but they may not match all people and all needs.
Like if you want a pair of truly wireless earphones with noise cancellation, the standard Apple AirPods don't block noise. If anything, they introduce more of the outside world. And if you want a pair that fits in more ears comfortably to create that seal, earbuds like the AirPods won't cut it.
There are numerous options that do, and it's an area Apple knows it needs to be in, so it's making a change. Apple is essentially getting its AirPods to grow up, announcing the AirPods Pro.
What are the AirPods Pro?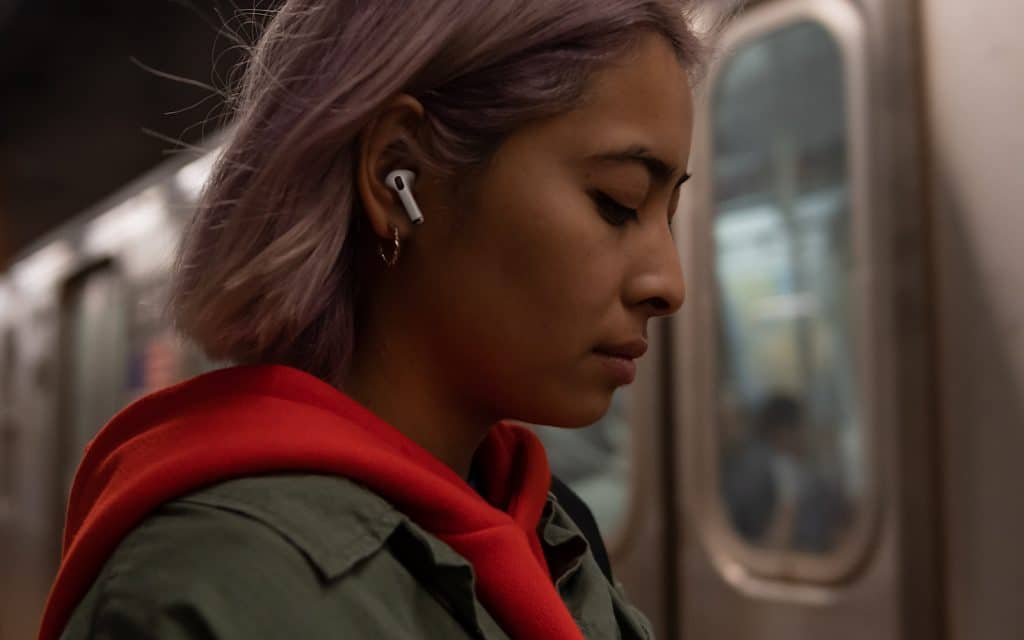 A little different again, the Apple AirPods Pro take roughly the same AirPod design, but apply some changes to make it a little more compelling for people looking for a better seal and noise cancellation. Those are the main two features, and it may even be in line with some of the tech the Apple-owned Beats provides in its Studio 3 headphones and the upcoming Solo Pro headphones.
For start, there's that noise cancellation, which the AirPods Pro relies on two microphones and software to adapt to what's happening. The first microphone sits on the outside, listening to outside noise to create a version that can cancel it out, while the second microphone listens near the ear to deal with remaining noise. Algorithmic approaches apparently help Apple's noise cancellation be adaptive, changing the sound signal around 200 times per second.
The fit is also a part of this, using the Apple AirPods bud style shape, but switching to the silicone ear tip approach so many earphones (almost all of them) rely on. Like so many others, there are three tips sizes to choose from, but unlike others, there's a vent system to equalise pressure and an Ear Tip Fit Test that can guide you to working out which tip is best suited for your ear, ideal if you're struggling to pick between small, medium, and large. Every ear is different, and so while one ear might be medium, it's possible you might get better sound and comfort if the next ear is large. No judgement.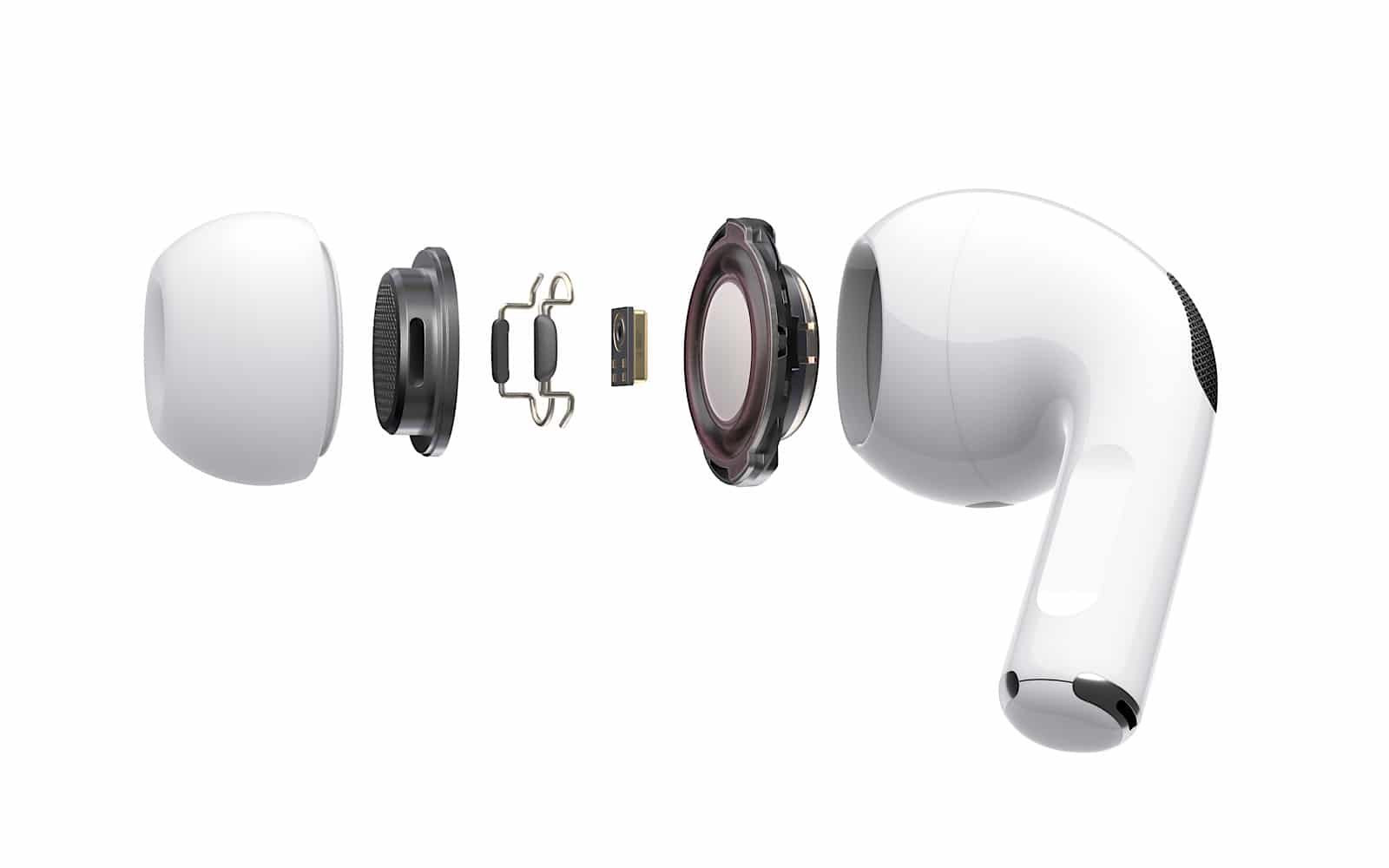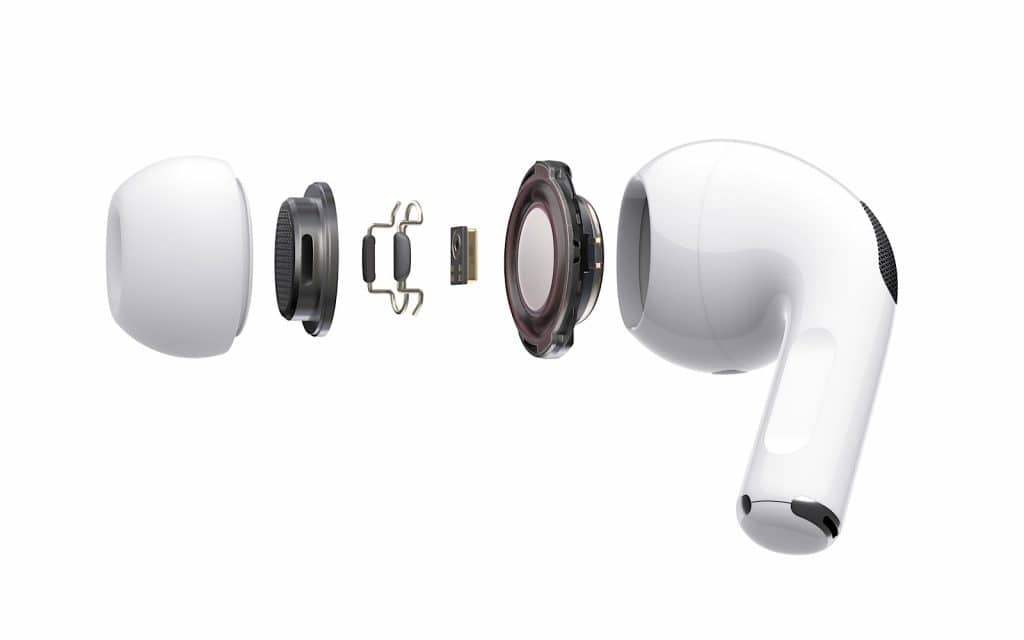 While the design and addition of noise cancellation are both the obvious features, Apple has also included a transparency mode that uses the microphones to let you hear the outside world without taking your earphones out, while also including an adaptive equaliser (Adaptive EQ) that tunes the experiences as you listen.
Touch control is part of the experience, with a force sensor on the small stem of the AirPods Pro to pause, play, or skip tracks, though volume will still need to be controlled either on an iPhone or Apple Watch, with as much as 4.5 hours of listening and 24 hours of charge in the wireless charging case. They're also sweat and water resistant, with a rating of IPX4, which roughly means light rain and sweat, though not swimming.
Will Android be supported on the AirPods Pro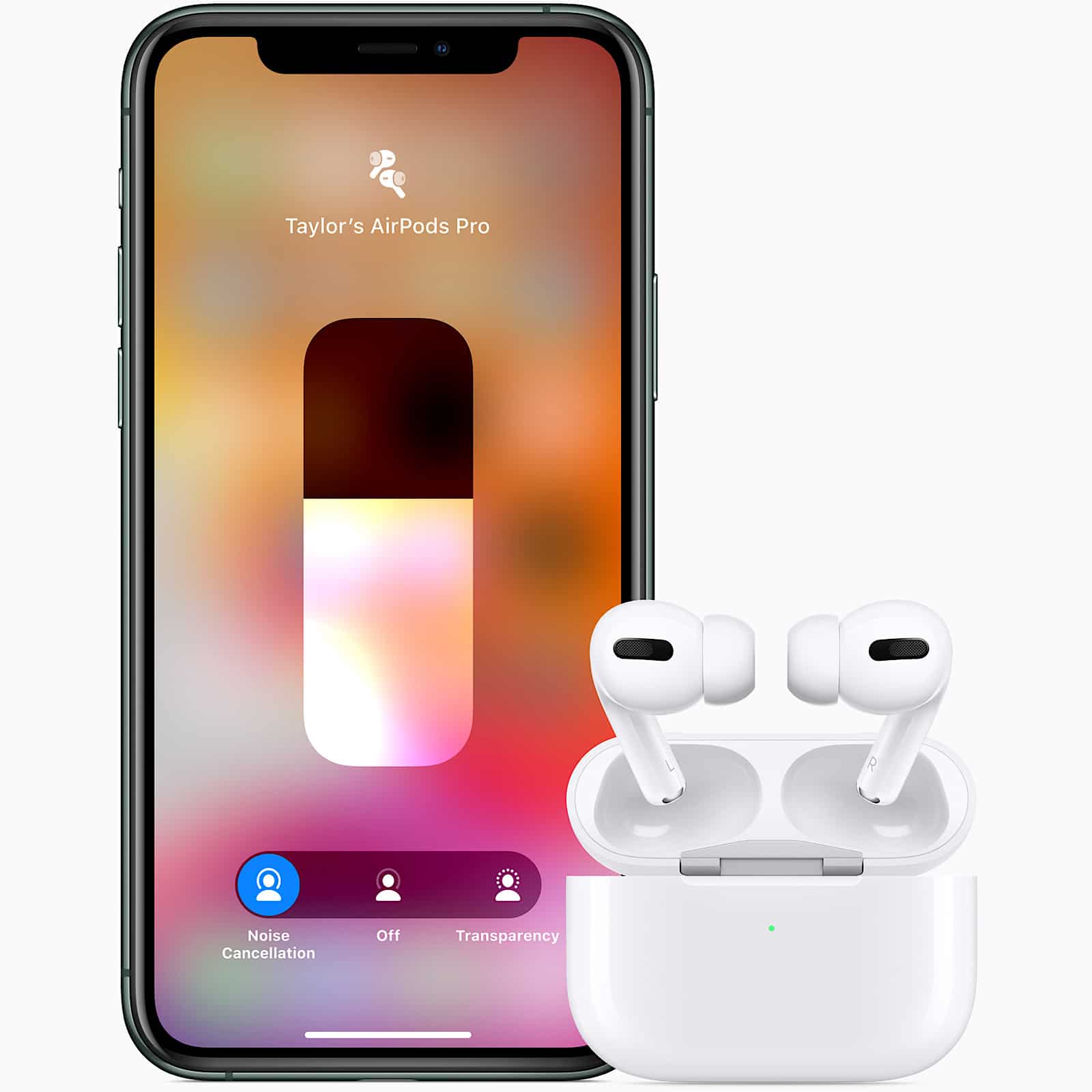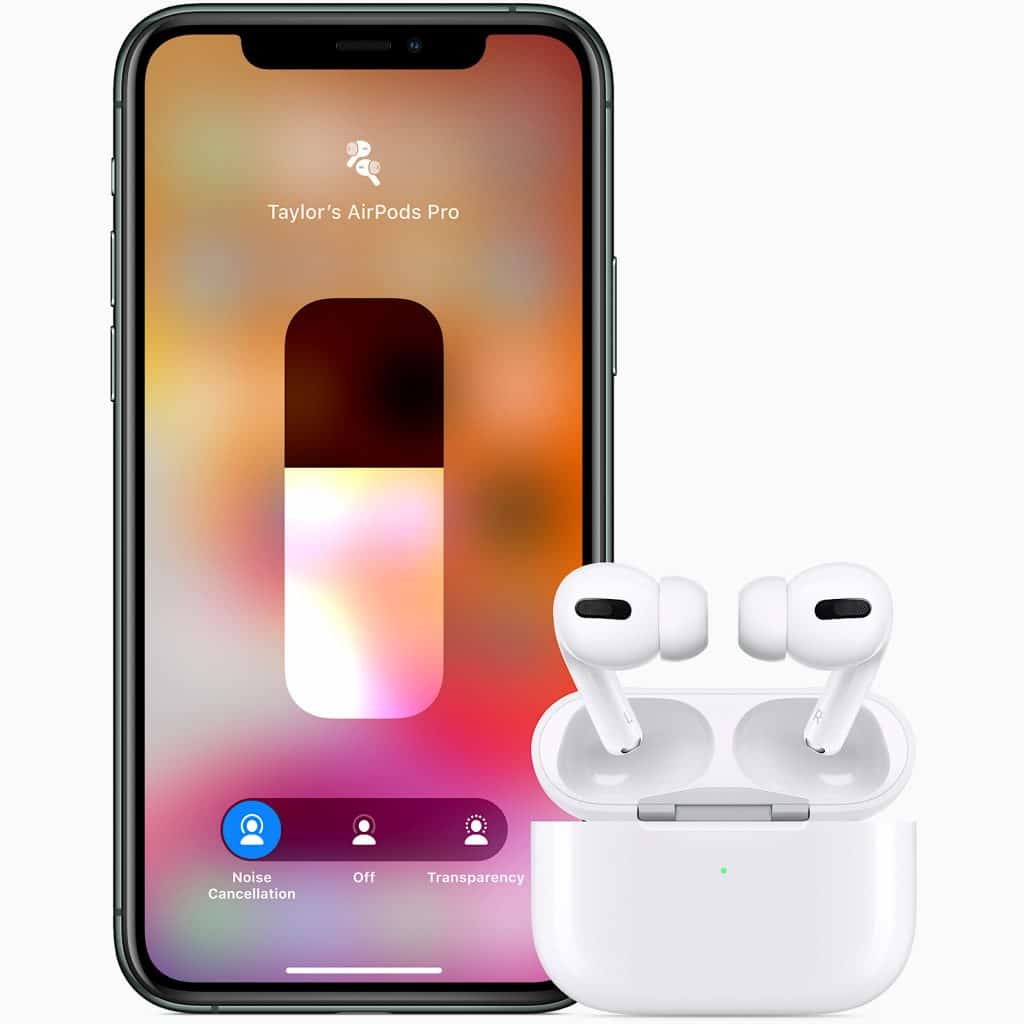 Much of the technology in the Apple AirPods Pro seems to be based around iOS on the iPhone and iPad, and so you probably won't be shocked to learn that Apple products aren't just recommended, but outward required.
According to Apple, "AirPods Pro require Apple devices running iOS 13.2 or later, iPadOS 13.2 or later, watchOS 6.1 or later, tvOS 13.2 or later, or macOS Catalina 10.15.1 or later".
AirPods Pro may still connect to Android and Windows devices, but the adaptive features like the noise cancellation control might not be accessible, similar to how AirPods can be connected to an Android phone, but not necessarily configured in the same way. It's likely similar to how Beats wireless noise cancelling headphones can talk to Android devices, but not turn of the noise cancellation from within the Android settings screen the same way they can in an iOS settings screen.
So AirPods Pro should still connect to an Android device, they just might not offer the same versatility or control. We'll let you know when we get our review unit.
Australian pricing and availability
Finding the AirPods Pro in Australia won't be hard, with the announcement more or less ready for release, too.
According to Apple, the AirPods Pro are available for $399 in Australia this week, from October 30, with online sales first and stores following shortly.
Unlike the standard AirPods, the Apple AirPods Pro will come with the wireless charging case in the box, meaning you get that optional extra as part of the $399 kit.