Quick review
Apple AirPods Pro
The good
Sound is great
Balanced audio
Excellent volume
Noise cancellation is very good and adaptive
Just about the most pocketable noise cancelling earphones
Wireless charging case
Includes a Type C to Lightning cable in the box
The not-so-good
Fit can feel a little loose
Controls are limited and awkward to get used to
While the AirPods Pro work with Android, they can't be customised or controlled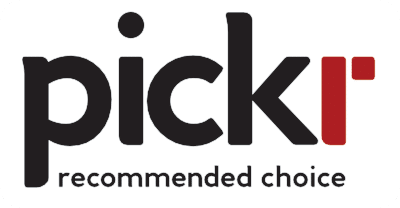 Apple's celebrated white earbuds are taking a different approach in the AirPods Pro, as Apple offers a model that finally feels like it's made for everyone, provided they own an iPhone, of course.
It's hard to go a block without seeing Apple's wireless and cordless AirPods in someone's ears. They're simple, easy, and popular, and as such, have become something of an icon.
But they're not loved by all.
While the sound can be good, AirPods tend to let in a fair amount of sound due their earbud design, forcing you to turn the volume up, which isn't good for your ears. Marry this with a fit that won't suit all ears and a total lack of noise cancellation, and you have a pair of earphones that can feel a little expensive for what's on offer.
And yet Apple may have something a little closer to realised value. Coming a little out of the blue, the Apple AirPods Pro improve not only the design of the AirPods, but the feature set and the sound, too. Are the AirPods Pro the best wireless and cordless earphones an iPhone user can find?
Design and features
It's been a few years since Apple first showed the AirPods, and now they're fairly popular, certainly to the point of being ubiquitous in how they're associated with the iPhone. They're the same earbuds you get free with the phone, except cordless and wireless, so if you like what you got for free and hate cords, the idea is the AirPods will make sense.
The Apple AirPods Pro are a little like that, and yet also not. The approach for the AirPods Pro is more like "if you like your AirPods but wish they had noise cancelling technology, try these instead".
Because that's largely what the AirPods Pro wireless earphones are: wireless and cordless ("truly wireless") earphones that offer a similar look and feel, but with improved sound and something else.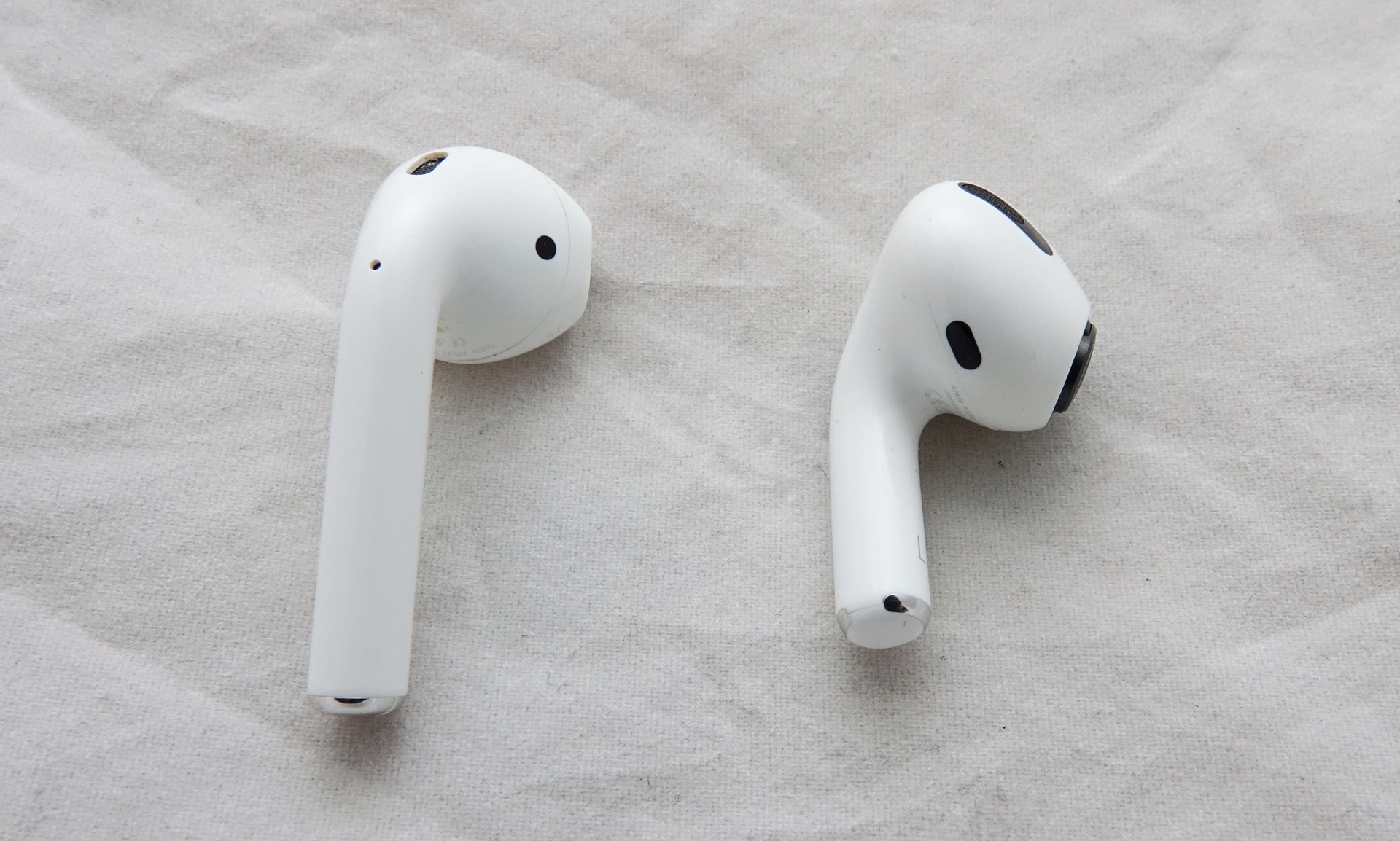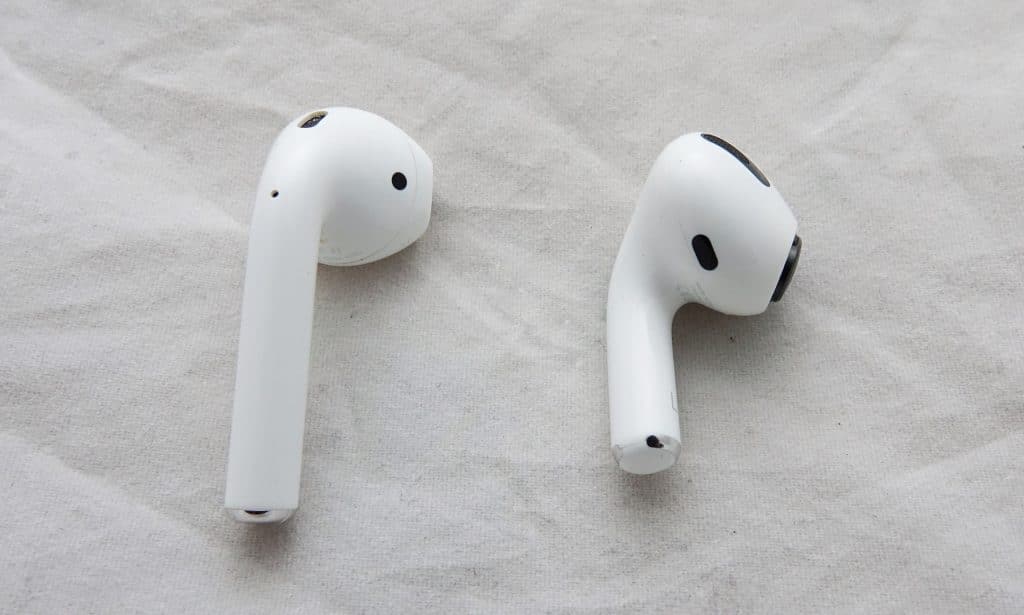 That "something else" is likely where the "pro" part of the name comes from, because the AirPods Pro are a pair of noise cancelling earphones, employing noise cancellation technology to sample the outside, reverse it, and quell the world.
Much of this technology is found on the inside, with eartips also forming a part of the design, a change for Apple's typical earbuds approach that lets noise both in and out, forcing you to turn the volume up.
Inside, there's a custom amplifier and driver, with an equaliser system that makes up to 200 adjustments per second, as well as a noise cancellation system that works with microphones included in the design.
Apple has clearly thought about the AirPods Pro, too, addressing some of the concerns associated with noise cancellation. For instance, noise cancelling headphones can come with a pressure effect that may bother you depending on the design. To deal with this, Apple has included a vent system to equalise the pressure somewhat.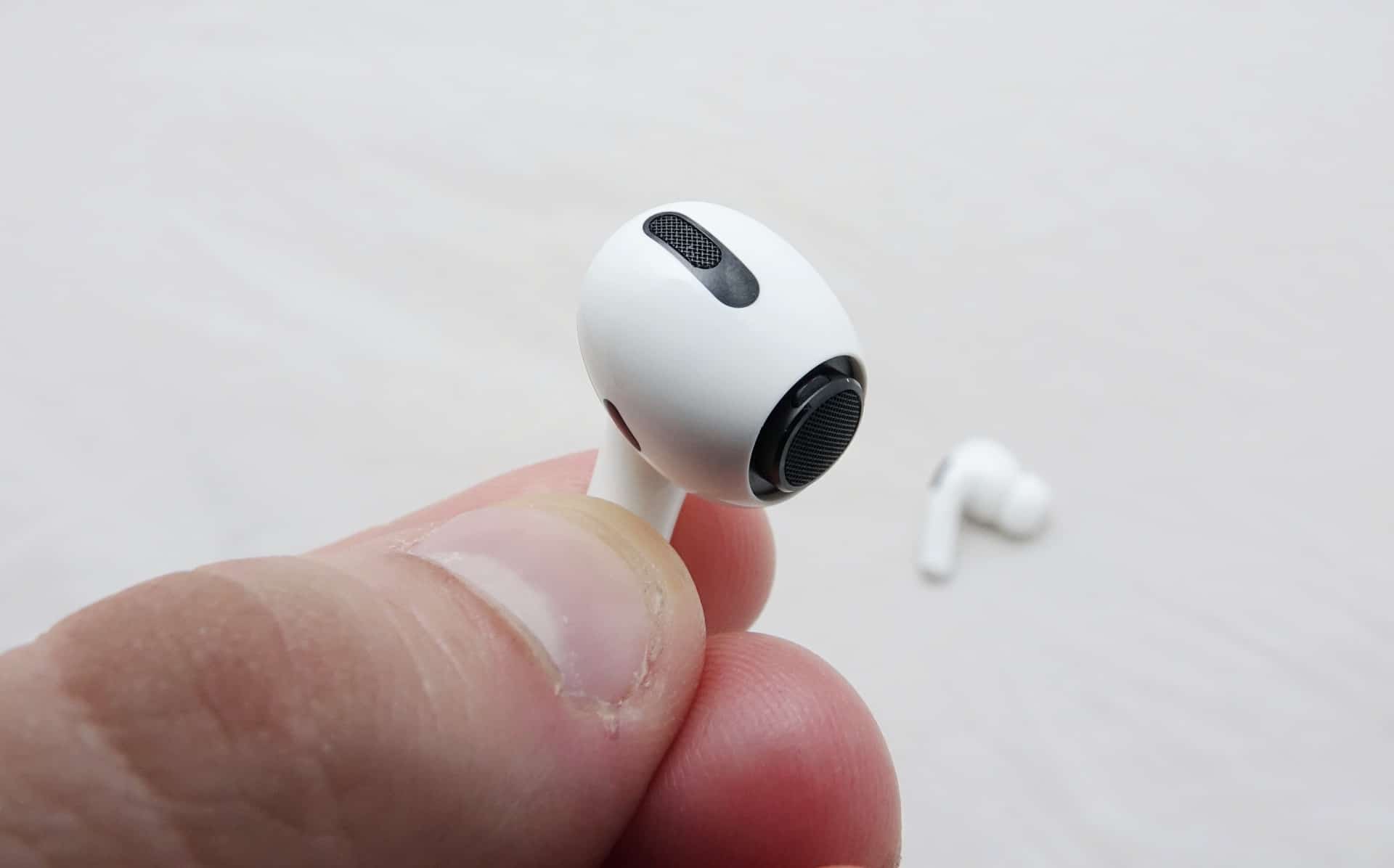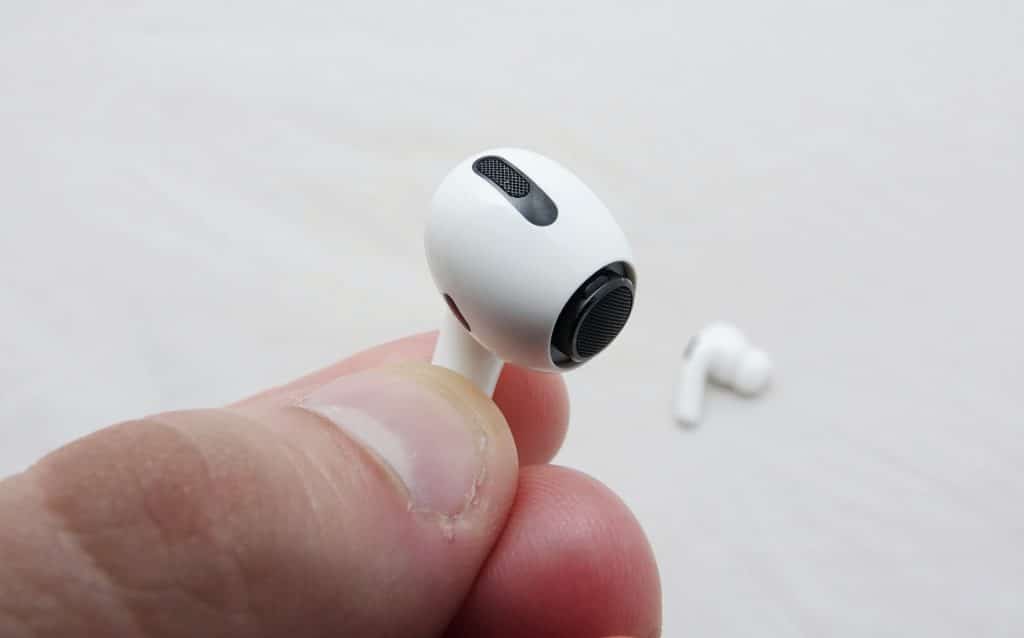 There are also accelerometers to pick up on motion and speech, and the design itself is a little shorter, too.
Instead of appearing with the elongated stalks of the older AirPods, these are more like stumps, though that's where the controls are, with one press for pause and play, two and three for track changes, and a hold to switch between active noise cancellation and the open mic "transparency" mode.
The Apple AirPods Pro are rated for IPX4 making them sweat and water resistant, and are stored in a case similar to the AirPods, giving them as much as 24 hours of battery life in the case, with up to 4.5 when taken out.
In-use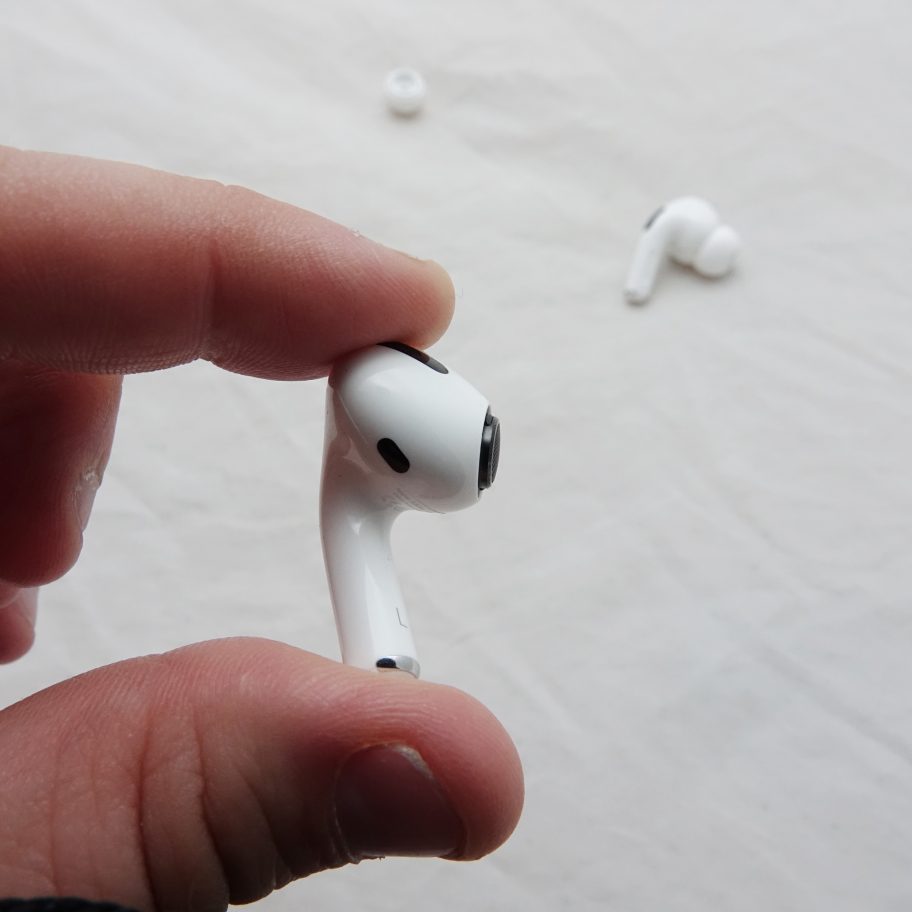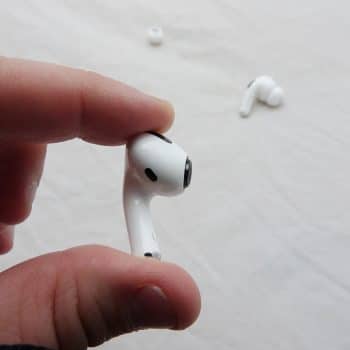 With a design that is a little shorter and yet more featured inside, using the Apple AirPods Pro is a little different, too, thanks in part to Apple's inclusion of eartips.
Like many other wireless earphones, the AirPods Pro include little silicone bits to stabilise and help prevent noise leakage in either direction, which also come with the added benefit of making the AirPods a little comfier.
And because this whole eartip thing is fairly new for Apple, there's even an eartip fit test to help you find the right tips to use.
It's a part of the settings for the AirPods Pro and only works on Apple made devices, so if you try using the AirPods Pro with Android, you won't find this. However it works by looking for a seal, playing a little bit of music artist Tycho and working out whether or not you can get a better seal by moving to one of the other sizes of tips.
Out of the box, you might even find the pre-installed tips are perfect for you, and that's ok, too. You may not need to change tips, or you might need to change one. Fortunately, you can snap these off fairly easily, replacing them before using the AirPods Pro with either an iPhone or an Android device.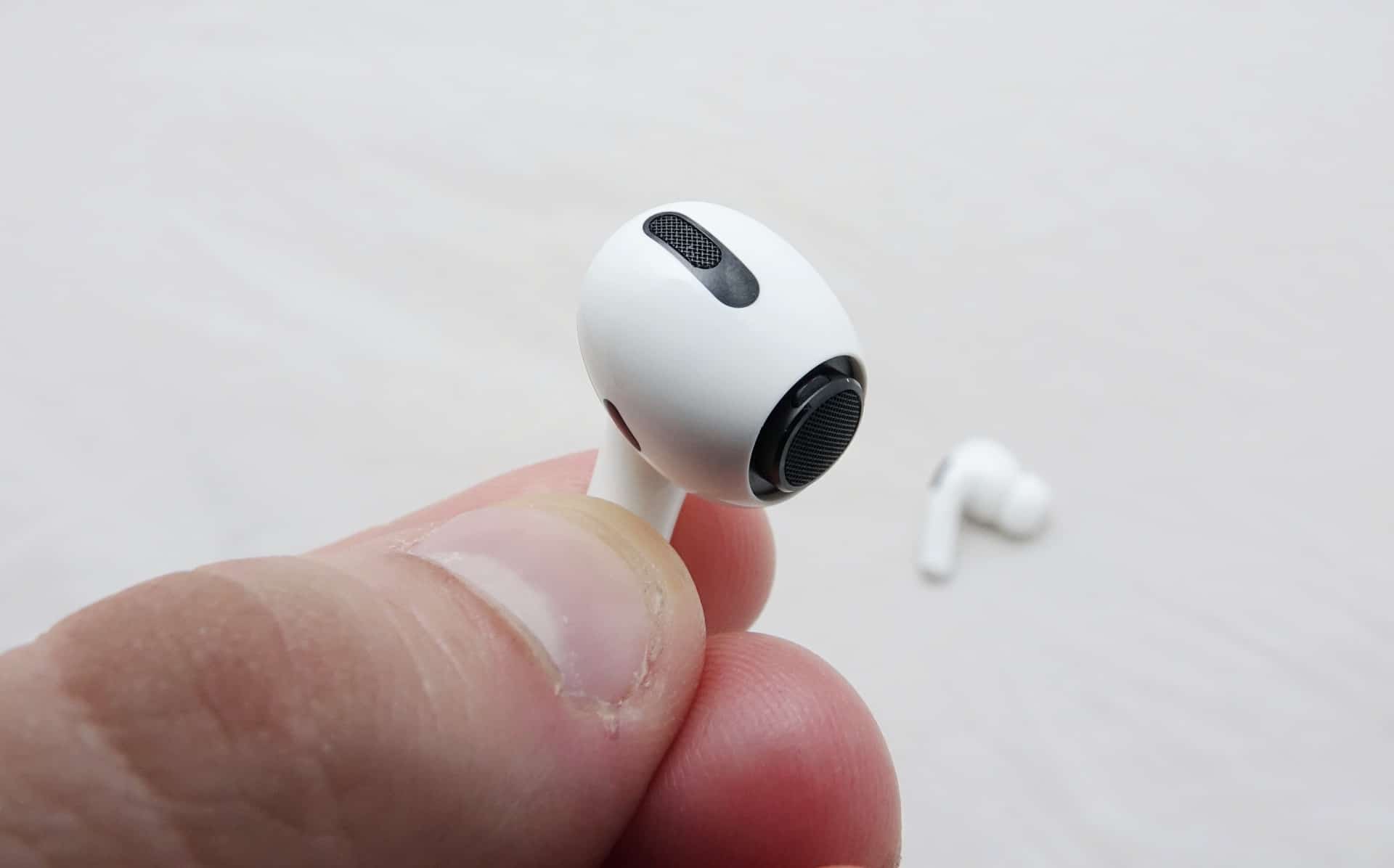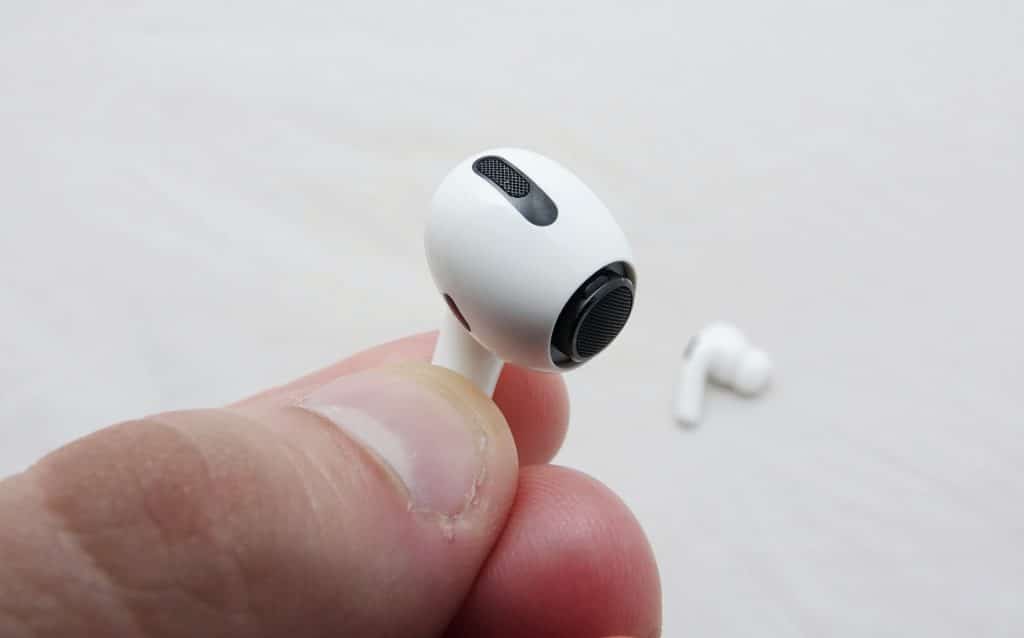 Android and the AirPods Pro
Apple earphones tend to prefer iPhones as a whole, but that doesn't necessarily mean they will only work with an iPhone, or even an iPad, Apple Watch, Apple TV, or a Mac.
The AirPods Pro are Bluetooth and therefore can work with any Bluetooth device, meaning Android phones and tablets, though this does come with a caveat: the settings aren't the same.
Pairing the AirPods Pro with Android is simple enough, and you merely need to hold the button down on the back of the case with the case open too throw it into pairing mode, and then connect on your phone. Easy.
Once connected, you'll get Apple's self-optimised sound and noise cancellation, but the settings to let you jump between noise cancelling and the transparency open audio isn't baked into Android, not the same way it is one iOS. No baked-in settings means no way of changing the controls on Android, which is definitely worth being aware of.
Performance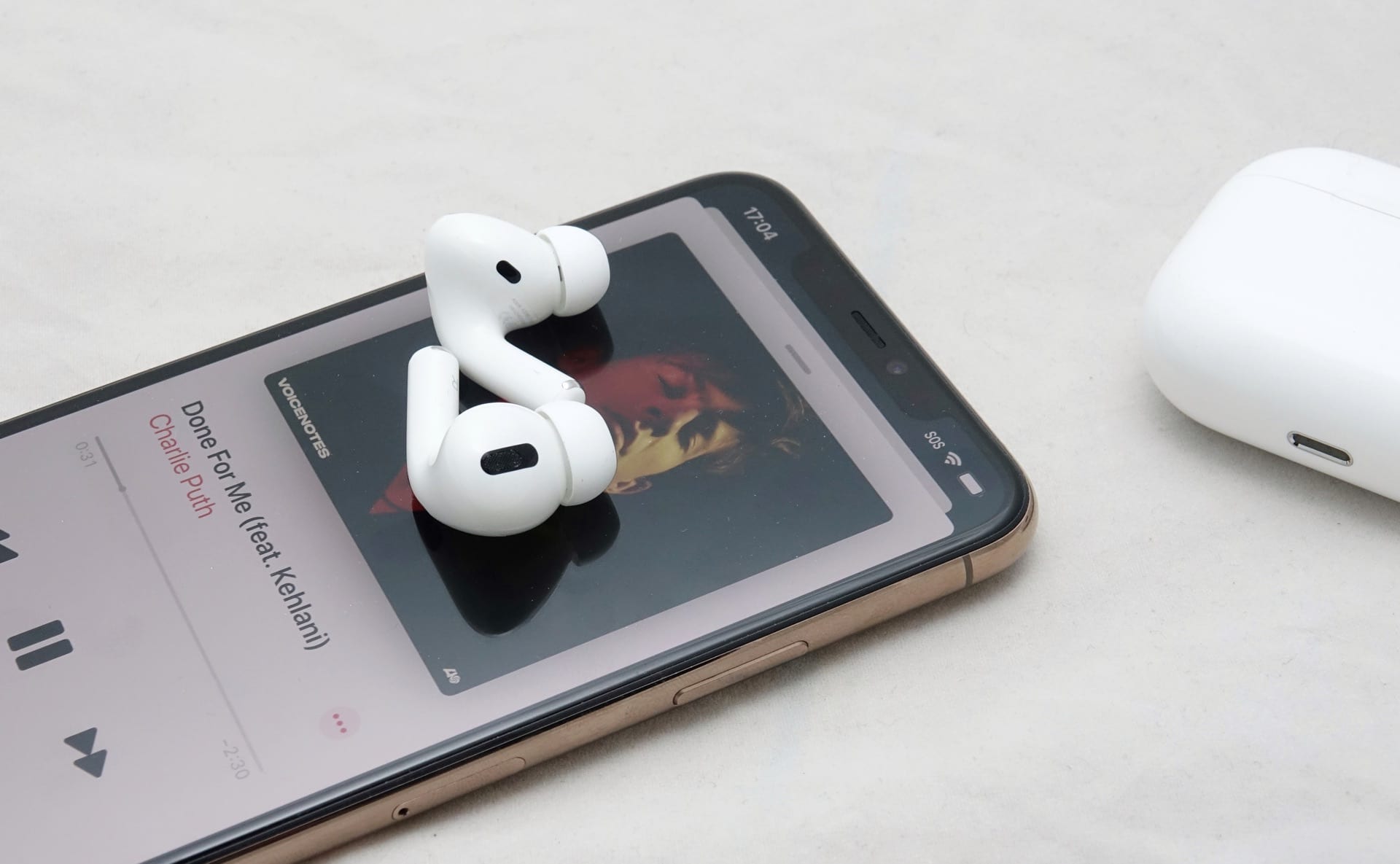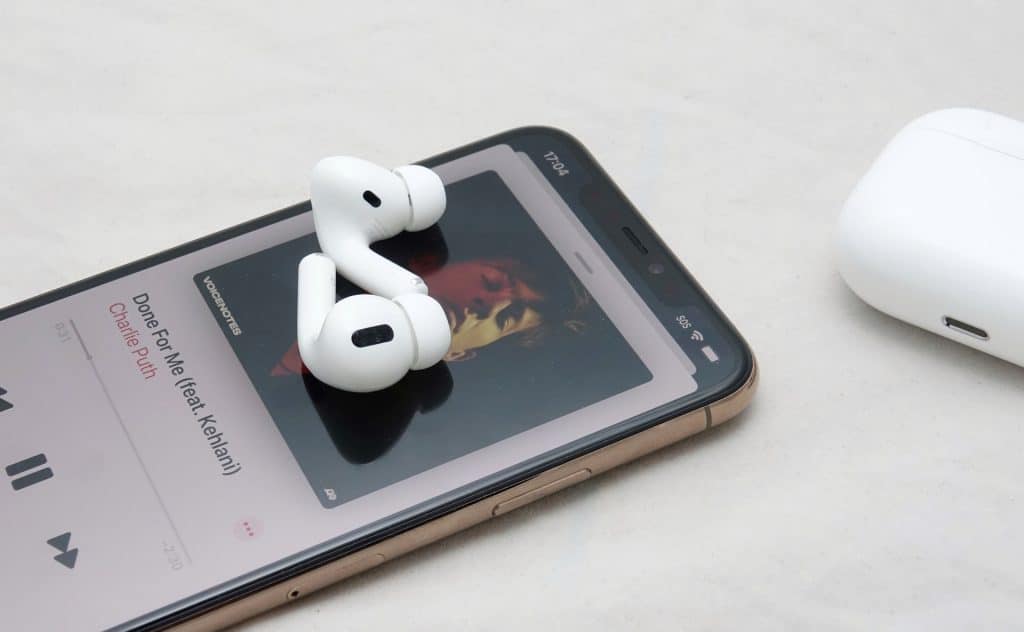 When you've paired the earphones with your device of choice, once you throw the earphones in, you'll find the cancellation kicks in automatically. Throw one of the AirPods Pro earphones into your ear and it kind of goes to work, culling the sound in one ear until you put the other one in and the puzzle is complete. Just like that, voila, the cancellation is in gear.
Apple's noise cancellation technology in the AirPods Pro is adaptive, but not controllable. That means unlike the variations of noise you can force Sony's competing WF-1000XM3 to work with, the AirPods Pro just kind of do it for you, and they're not bad.
For a first attempt in this form-factor, Apple has achieved an admirable approach to noise cancellation that quells much of the hum and hiss of the world — those repetitive sounds that sit in the back of everything — and brings as much back to zero.
The complexity doesn't seem quite as strong as what Sony has achieved, but the adaptive ability can mean moving between work and bus and train and the city and home makes it hard to realise just how insulated you are. It's a nice effect, though one that doesn't play with wind as well. Perhaps that will come as an update later on, much like it did for Sony's headphones.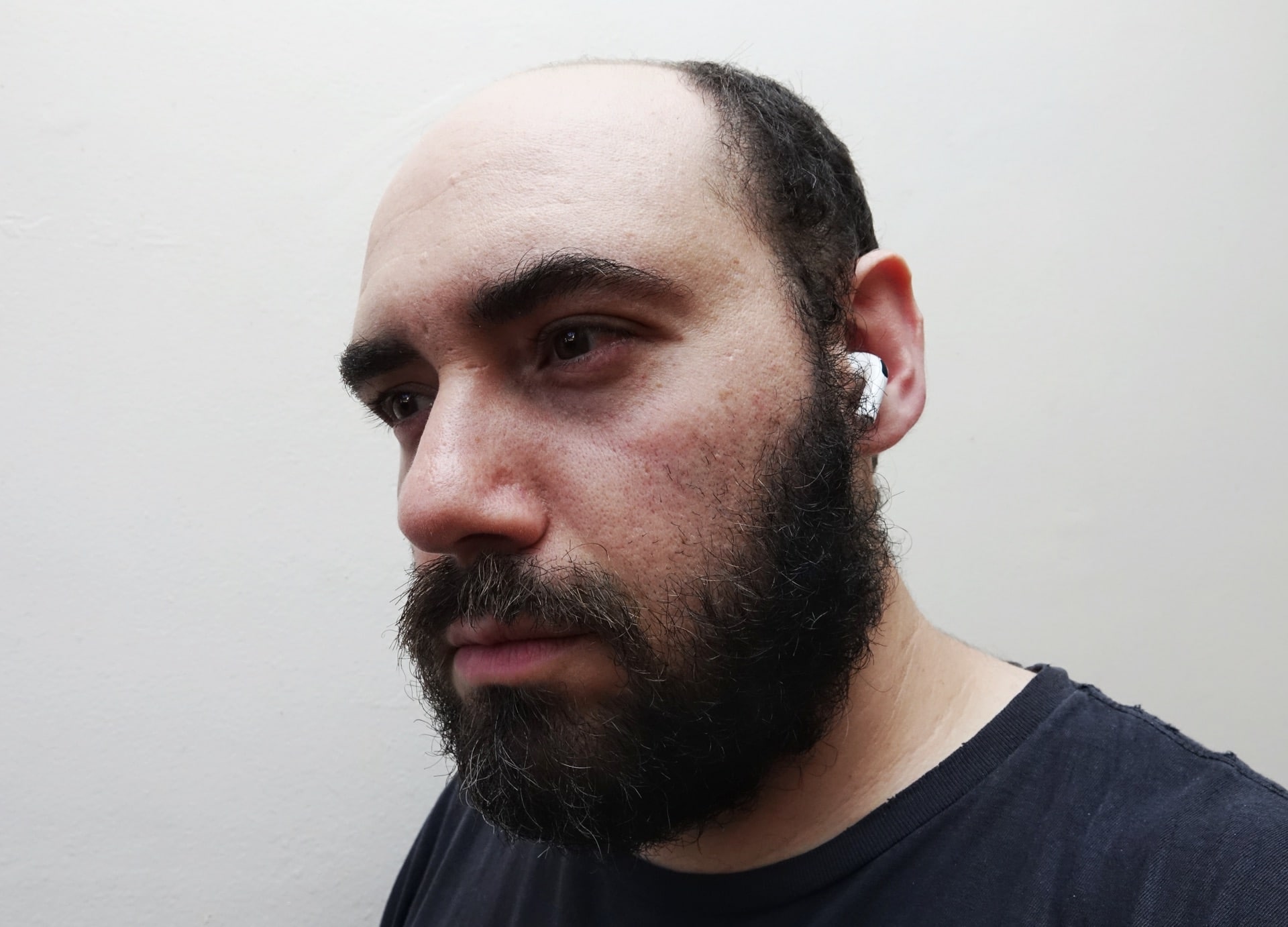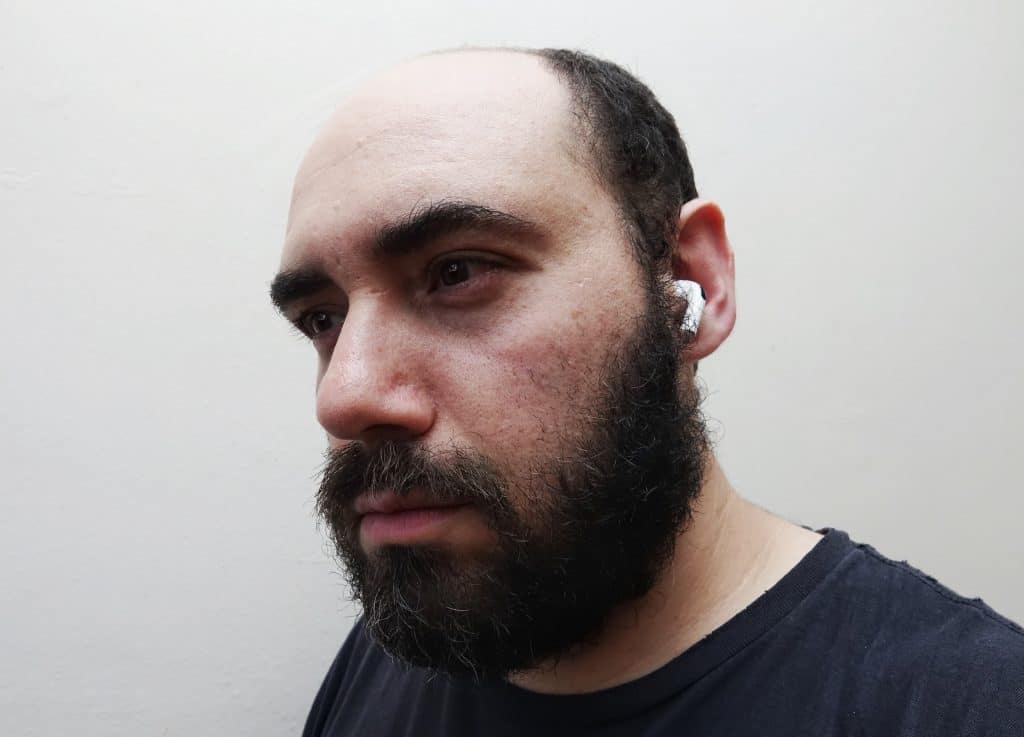 Over in sound, you can expect the same balanced approach to audio the EarPods and AirPods received, but with more isolation. That's a great thing, because neither the free included EarPods or optional wireless AirPods ever had any semblance of isolation, and thus forced you to turn the volume up to compensate, potentially damaging your hearing.
It's one of the things we've never liked about Apple's earbuds, because they can be problematic long term. They're typically great in an office or the home where you don't have to compete with the outside world, but bring them into areas where there is noise, and the volume goes up, too.
In the AirPods Pro, that becomes a thing of the past, and the volume can sit in the middle, just like other earphones do. They're fairly comfortable and support decent volume, and the sound is balanced, too.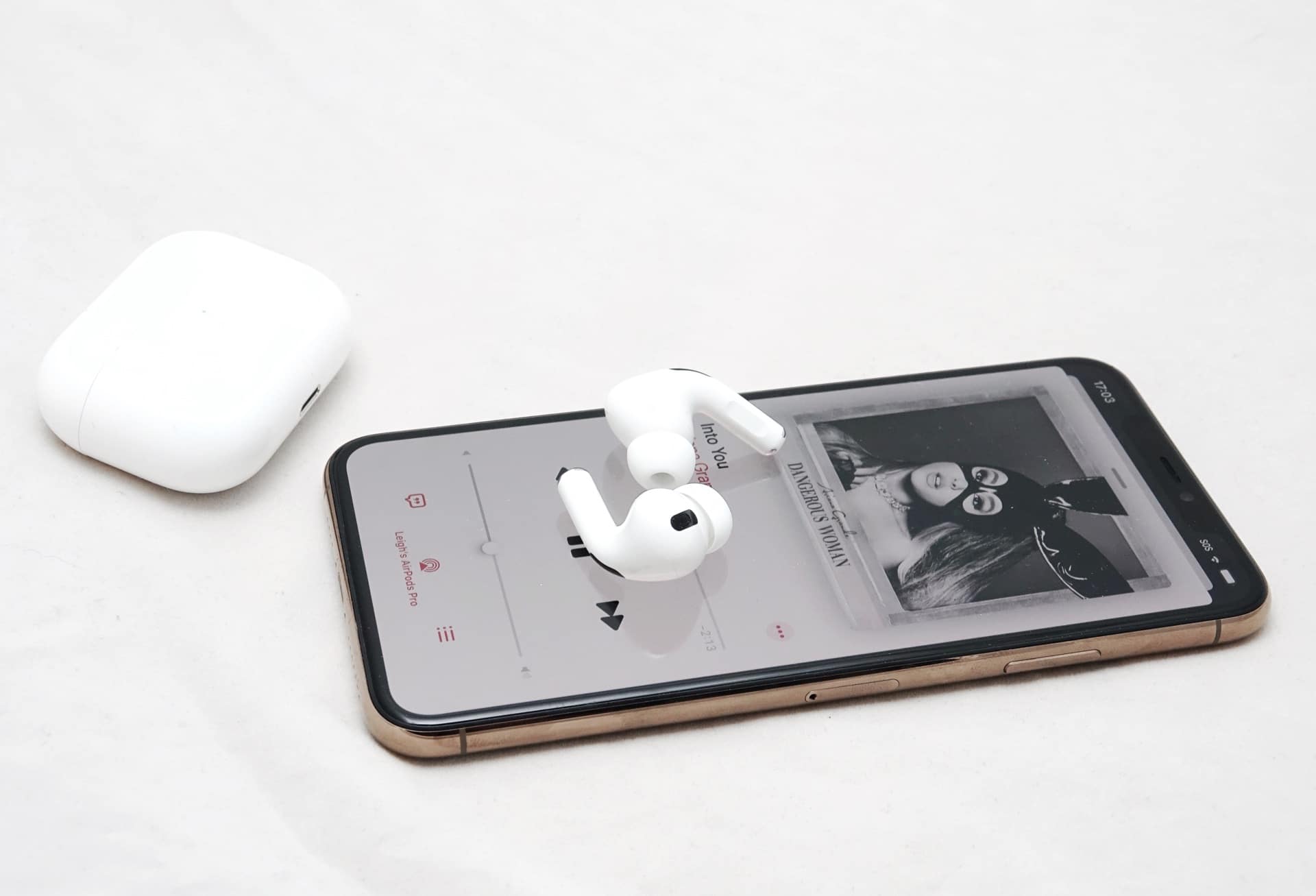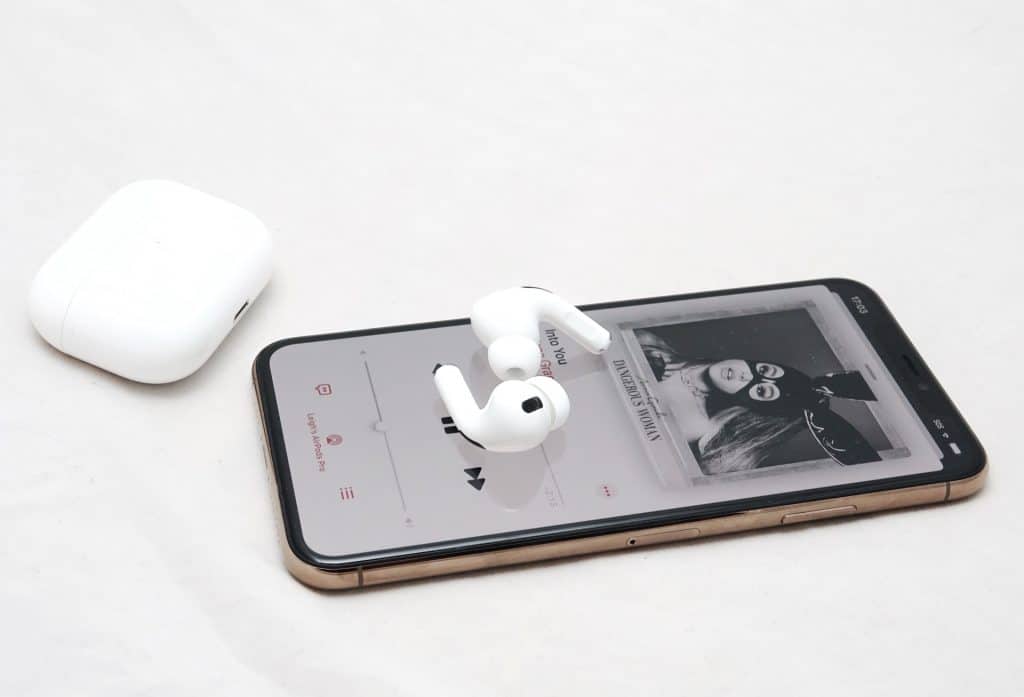 Tested with the Pickr Sound Test (which you can listen to yourself on Spotify, Google, and Apple Music), we found a focus on balanced sound across pretty much every spectrum. In some ways, they're reminiscent of the balance Bose likes to go for, which can seem devoid of personality, but works quite well in the AirPods Pro. There's just a little bit of something else, and we think the noise cancellation might be helping it.
In electronic, back with Tycho post-eartip test and alongside Daft Punk, you'll find a strong balance in the AirPods Pro, though more attention is in the mids and highs than the bass. It's definitely there and not so much an afterthought, complete with some strong detail, but while some earphones can feel like inner-ear takes from bigger headphones, the AirPods Pro seemingly omit the larger sound.
It's much the same in R&B and pop, with the snap of Mark Ronson's "Uptown Funk" lacking the same heavy punch to the bottom end, but still driving just enough for you to feel the bass, a feeling we also had on Maroon 5's "Animal", among others. The sound is decidedly clear and balanced, though lacks that all-encompassing sound.
Over in rock, that becomes more noticeable. While the bass line of Rage Against the Machine's "Take the Power Back" is strong, it doesn't feel like you become one with the heavy sound of the band, while Muse's "Madness" lacks the heavy bass that overtakes you. The songs are still comfortable to listen to and very clear, with more than enough detail for the size, but just need more oomph overall.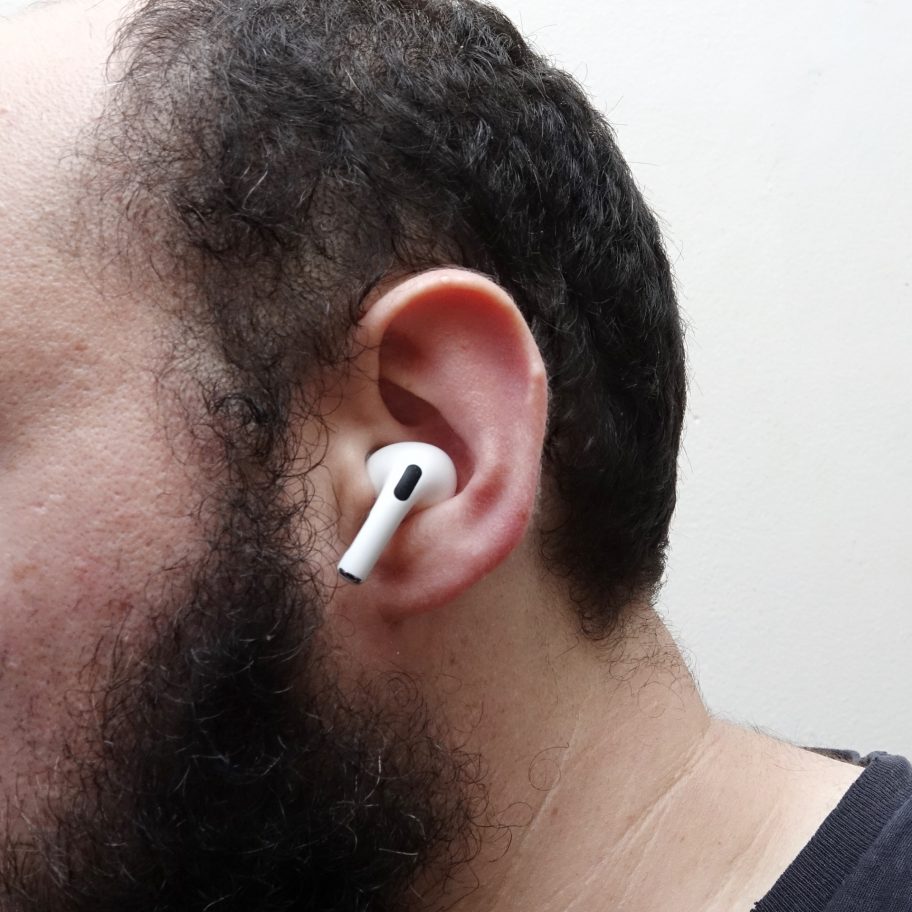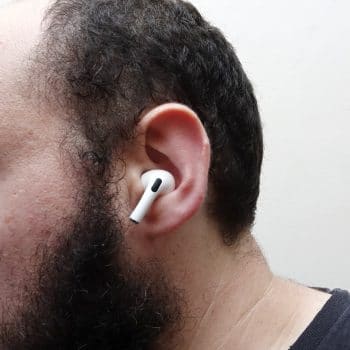 Mind you, if play music where the bass is driven hard — that would be anything on the Billie Eilish album "When We All Fall Asleep, Where Do We Go?" — and you'll see the bass trounce on through the AirPods Pro, delivering such a driven bass. They definitely have the power to push bass hard, just don't always get there.
That said, balance does appear to be the name of the game, and regardless of the musical style we threw their way, the AirPods Pro provided pretty obvious balance, though the bass was clearly the less evident part.
Sufficed to say, we doubt you'd complain over what's being delivered in the AirPods Pro, and if you need more oomph in the bottom end, we can think of at least one or two competitors that have built noise wireless earphones and noise cancelling headphones made to handle those specific requirements.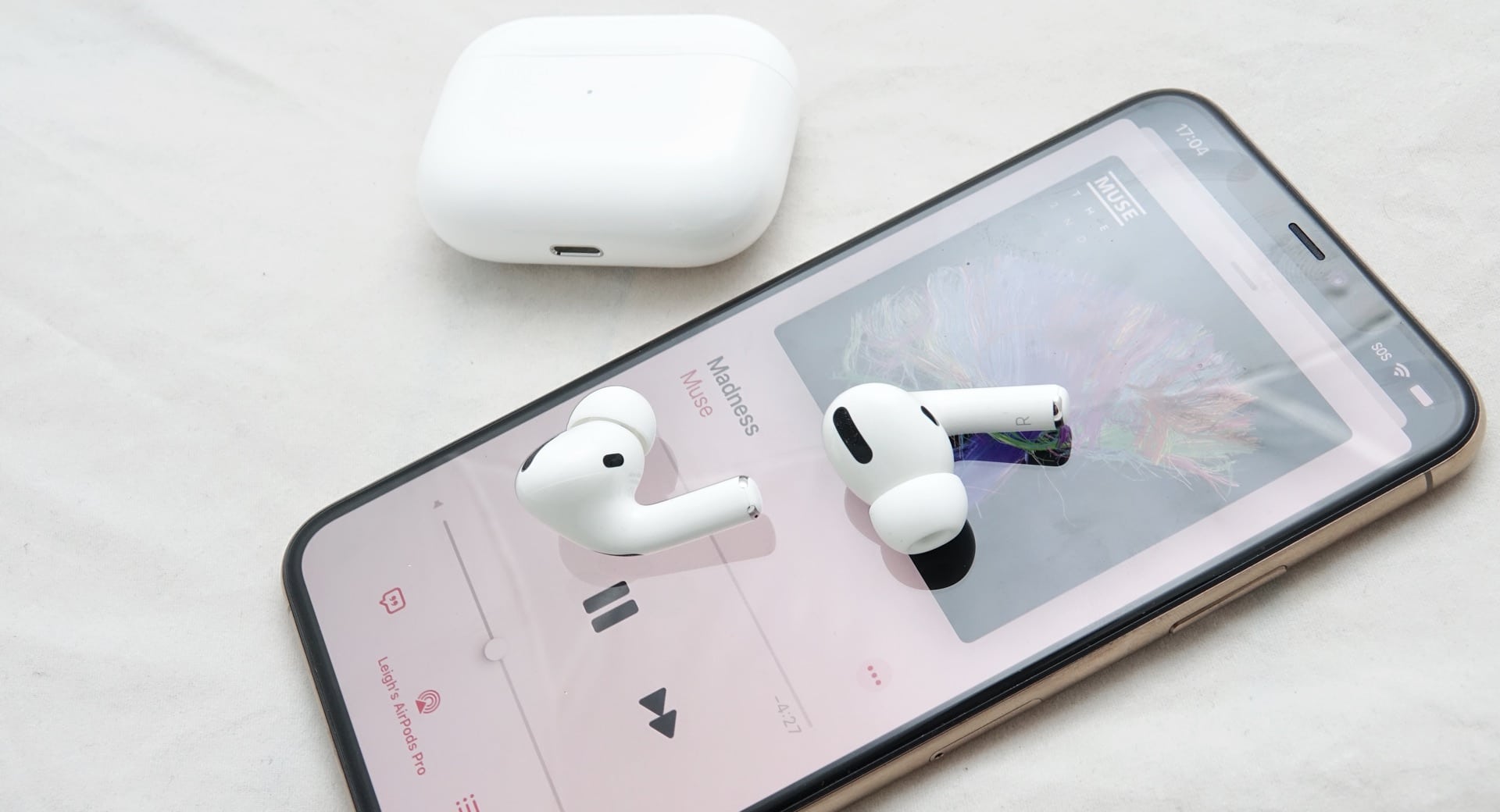 Battery
While the performance is balanced, the battery life could do with a little more, coming off as if the AirPods Pro have been made for city life, but not necessarily use on an aircraft.
You'll get around four hours of battery life between charges with the AirPods Pro, with the case able to provide a good 24 hours worth of charges.
For most, this will mean not needing to charge the AirPods Pro case more than once a week, though if you head on a flight, it means only 4 hours or so if actual usable in-flight sound before needing to plug them in for a charge. That's around one Lord of the Rings showing or close to two Star Wars films before needing a charge, making them less ideal for long flight unless you don't mind going without noise cancellation for a time.
Back on land, the battery life is actually more than decent, as you're less likely to live in the AirPods Pro, and will take them off to do things, such as work or talking to friends. A full day of life isn't bad, and when you're not using them, the case charges the AirPods Pro as it is.
The AirPods Pro case is also wirelessly charged, meaning you don't have to upgrade to a special wireless case and just get that feature free. Neat.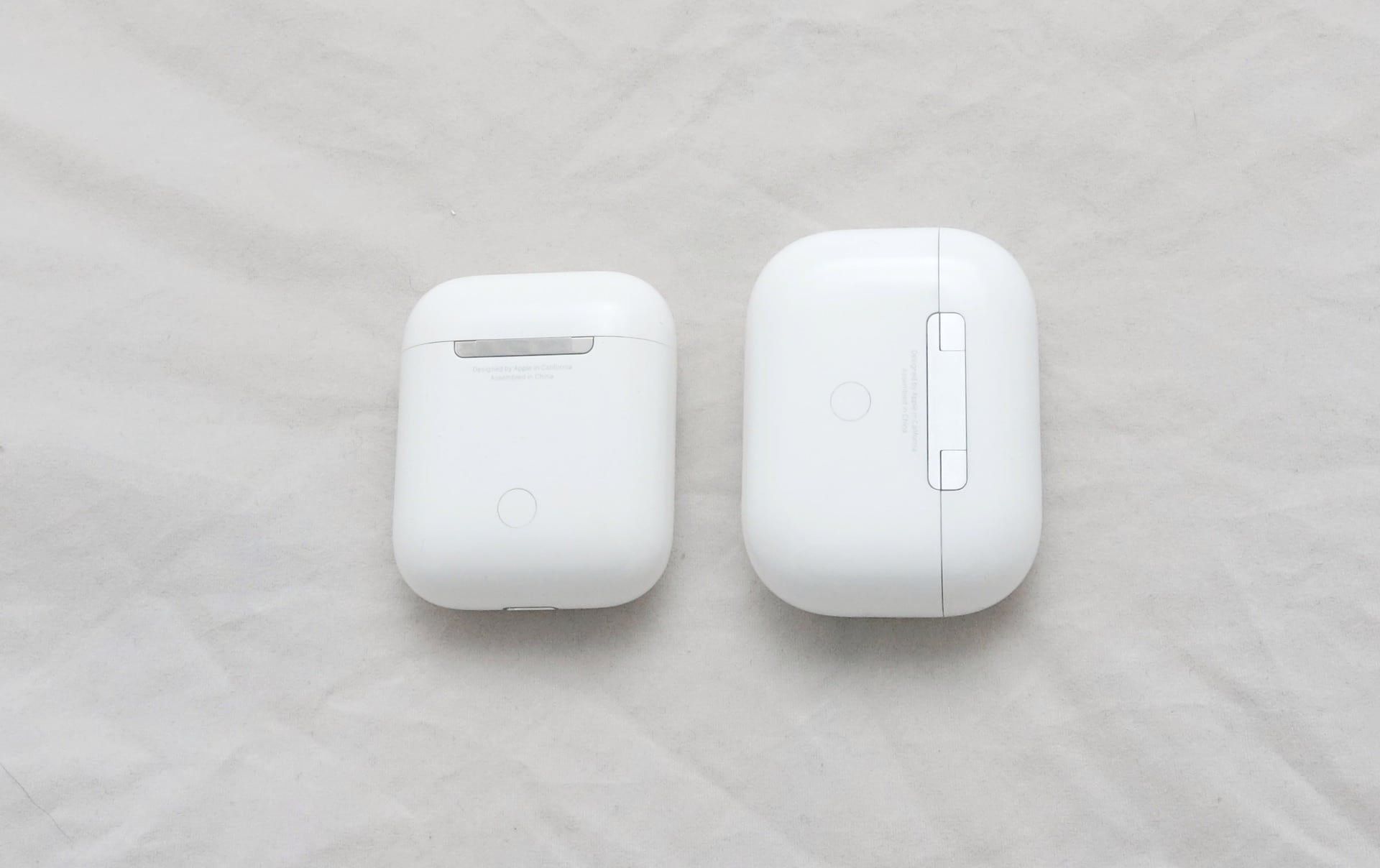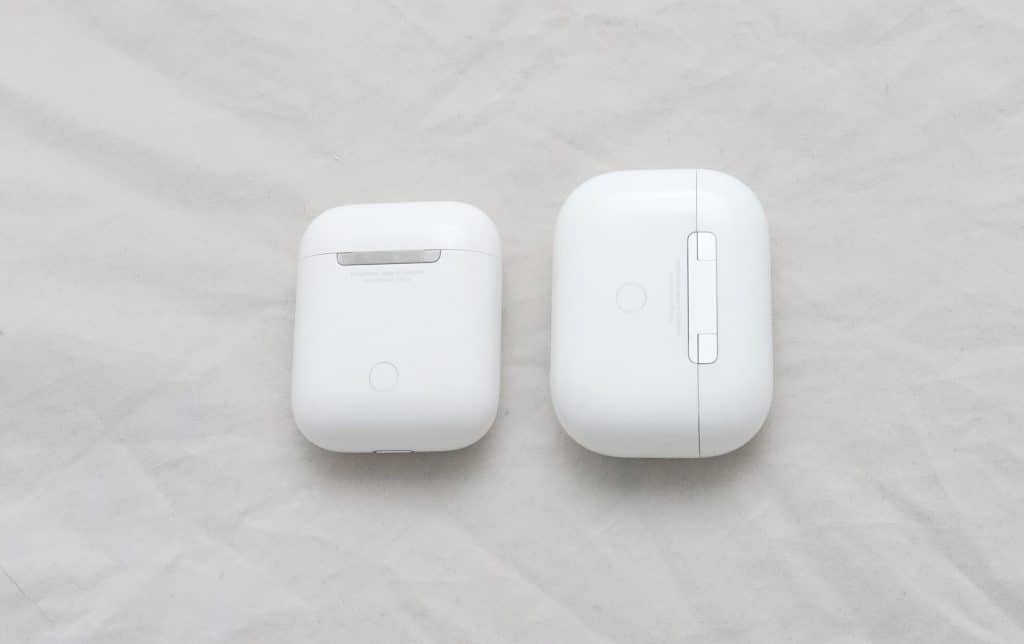 Value
With great sound and fairly solid battery life for the size, you might be surprised to learn the value actually isn't terrible either.
Arriving at a price of $399, the Apple AirPods Pro actually match the price point of the other leading noise cancelling wireless earphones, the Sony WF-1000XM3.
Given this seems to be the spot brands are going for, that's not a terrible price, especially as the performance is pretty strong from these wireless and cordless earphones.
What needs work?
Without doubt, the AirPods Pro are the best wireless AirPods yet, though we imagine you guessed that. Apple isn't going to make something worse that costs less, and even this year's release of the AirPods offered marginal improvements over the original.
However we noted at least one thing in our AirPods Pro review that was brought over from the original: the fit.
Depending on how tight a fit you prefer, you may find the AirPods Pro don't feel quite secure. They're definitely comfier than the standard AirPods, even though the design is actually fairly close once you remove the tips. Take off the ear tips (which come in three sizes) and you'll see an earbud-style design, though with a change here and there. You're not meant to use the AirPods Pro like that, however, as the tips provide some isolation.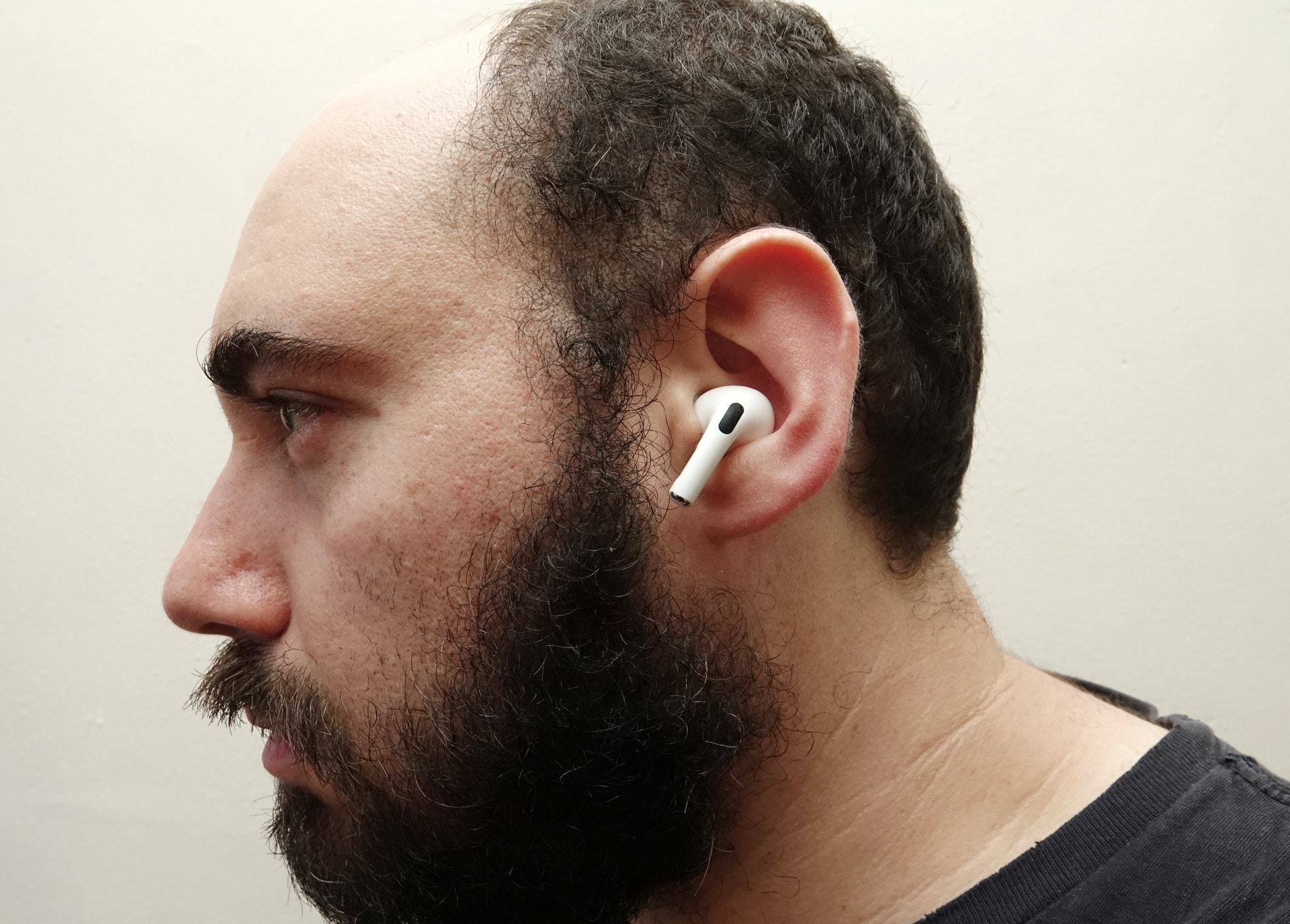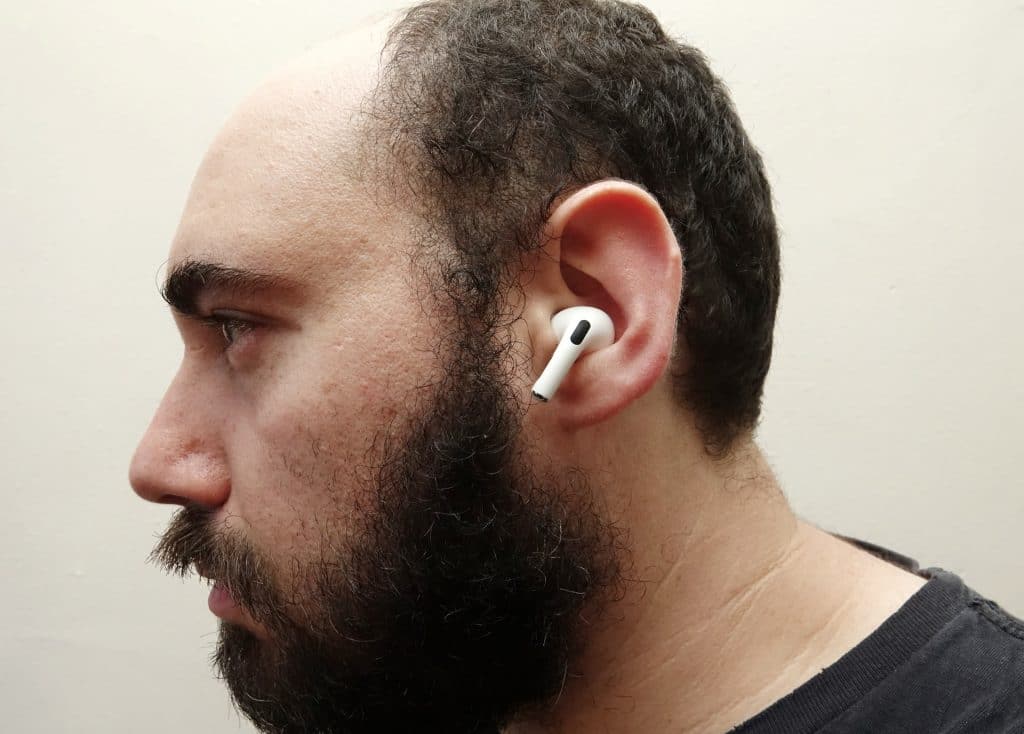 The tips also stabilise the position a little and keep the sound in, but the fit isn't tight like other earphones, and you'll still occasionally raise your hand to check whether the AirPods Pro are still in your ear. If you're hearing music, they're probably still there.
Outside of the Android issues, our other critical point is the control, because like with the AirPods, these aren't necessarily easy.
Instead of touching the outside of the AirPods, you instead hold a little indented part of the stalk, which is shorter in this generation.
You can set aspects of the controls, and tell Apple's settings you want them to switch on the transparency mode, but touching the controls isn't so much a touch, but more of a small pinch, and can feel rather like you're pulling on a piece of jewellery. It's not necessarily intuitive, though after a few tries, you get the hang of it, even if controlling the AirPods Pro can feel like you're constantly trying to take them out of your ear.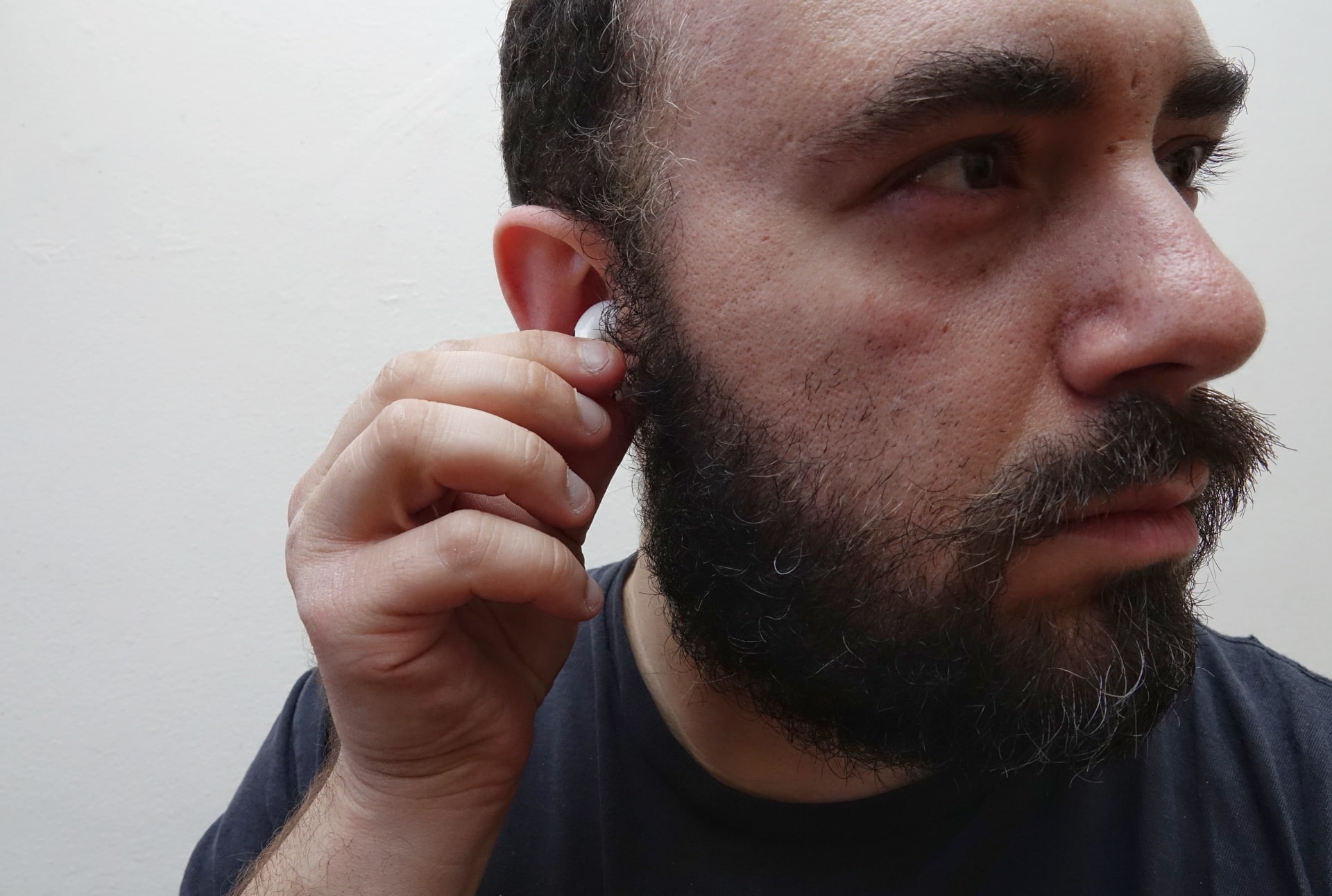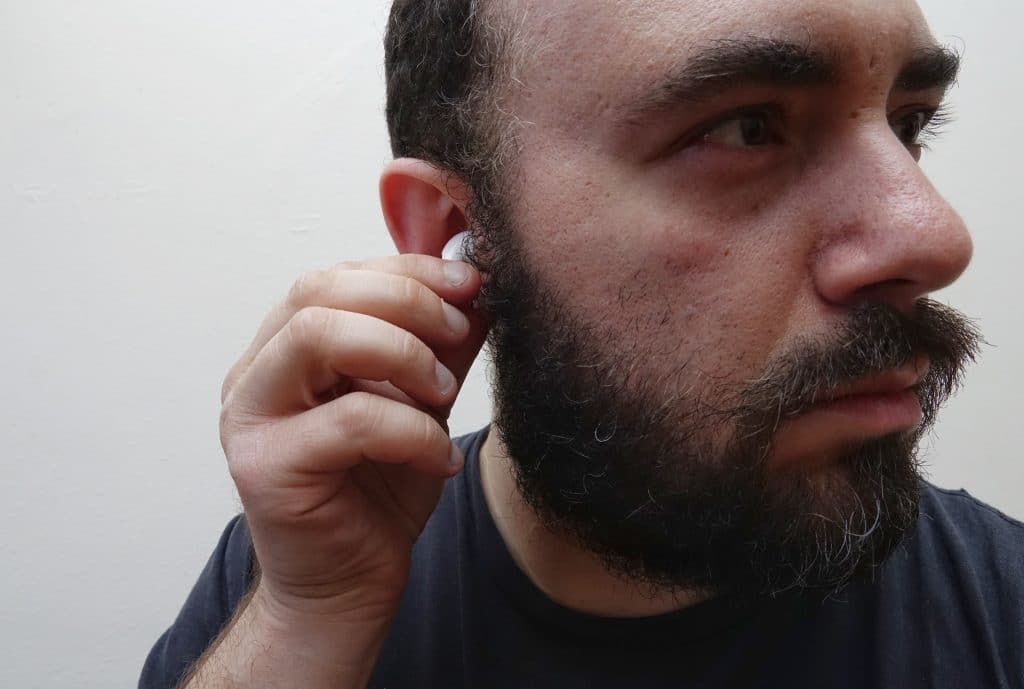 Final thoughts (TLDR)
It's not hard to imagine why Apple's AirPods kind of took the world by storm in the past few years. While there are clearly better options, they were simple, easy, and convenient, and pretty much just wireless versions of what Apple users already saw for free.
The angle was pretty clear: if you liked what you had, but wanted it wireless, here it is. Yet the sound could be better, the isolation definitely so, and so while they were acceptable, they weren't amazing unless you were in a quiet place.
In the AirPods Pro, Apple has found the right place to be, improving the often awkward and uncomfortable earbud design to fit more ears more comfortably, and improving the sound considerably. They're kind of like the proper version of where the AirPods could go, and something Apple should be proud of.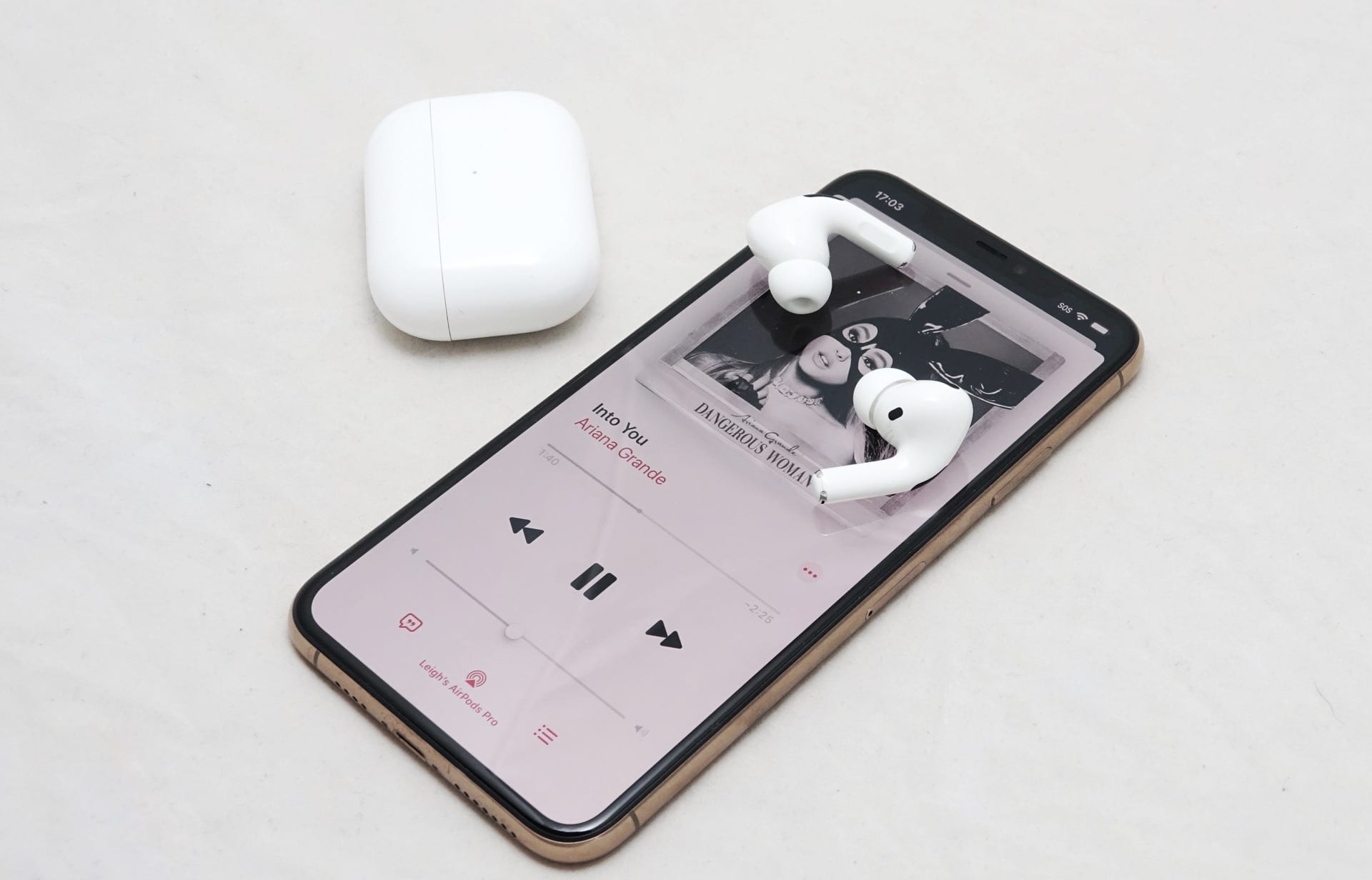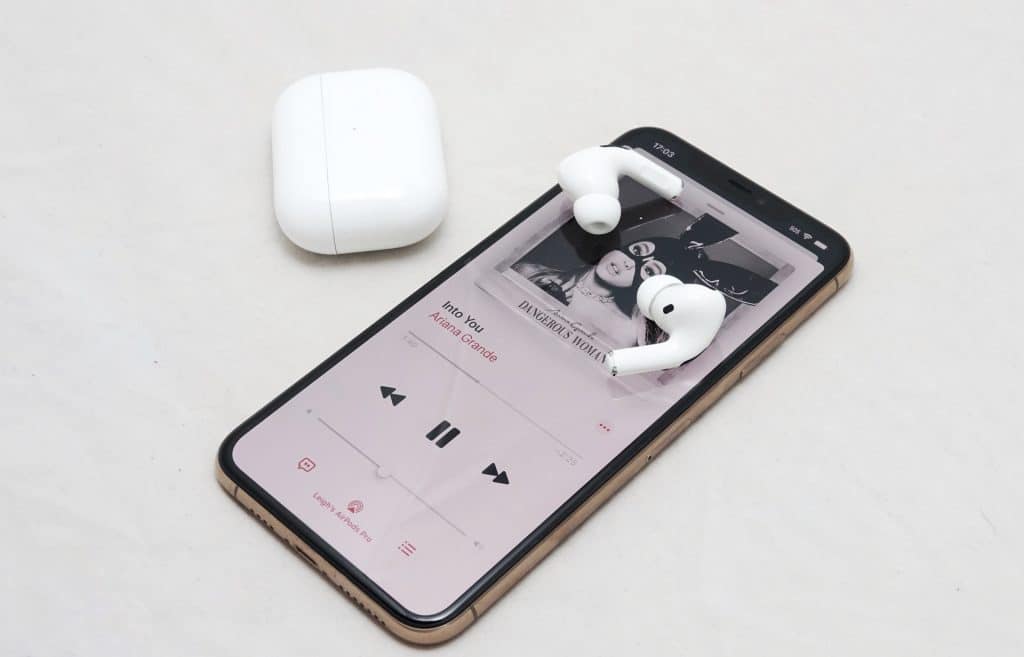 At $399, the AirPods Pro are a great pair to fall in love with because they just offer more from a pair of wireless earphones, and more than AirPods owners have come to expect. Better sound, more isolation, and more comfort overall.
As to how they compete with its main competition, the $399 Sony WF-1000XM3, we think Sony has the edge, though Apple might win out on style. And if that's what drives you and you love the AirPods design, but wish it had a little more focus on sound, these are great earphones and then some. Recommended.
The good
Sound is great
Balanced audio
Excellent volume
Noise cancellation is very good and adaptive
Just about the most pocketable noise cancelling earphones
Wireless charging case
Includes a Type C to Lightning cable in the box
The not-so-good
Fit can feel a little loose
Controls are limited and awkward to get used to
While the AirPods Pro work with Android, they can't be customised or controlled