Need to charge three devices you rely on every day? If you're living and breathing the world of Apple daily, TwelveSouth has a new dock made for you.
The launch of a new iPhone range almost guarantees some new accessories and peripherals alongside it, and this week is no exception to that.
No, we're not talking just about the Series 9 Apple Watch or the AirPods USB-C charging case, though either of those could count. Nor is it about the countless new cases, screen protectors, and other bits and pieces no doubt heading to stores in support of the new phones.
Rather, it's about how you charge the phones, which given the change in the port at the bottom, now opens up a whole heap of other devices. USB-C isn't new and there are plenty of choices to charge an iPhone 15 using a wired device.
But while wired is a popular option, wireless is also a thing, and thanks to Apple's MagSafe, wireless chargers can run with the magic of holding a phone in mid-air, a feature that's coming soon to Android phones via Qi2.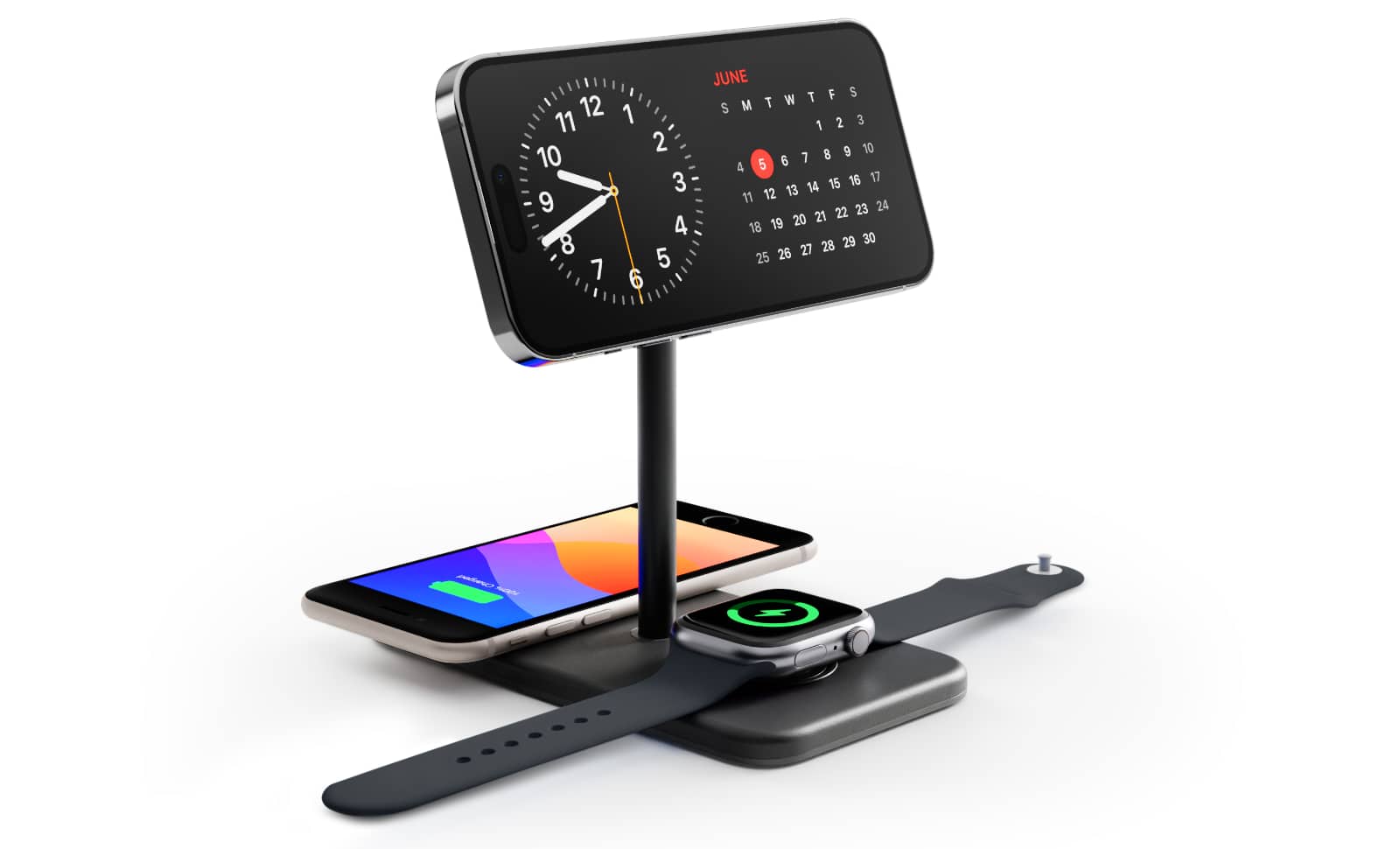 Before that, there's a new iPhone out, and a new peripheral alongside as Twelve South shows off the HiRise 3 Deluxe, a compact stand with an Apple Watch charger and Qi charger out the back.
The design sees a small spot that pivots slightly on a stand so you can change the angle of an iPhone, and given that it's a 15W magnetic circle of a thing, you can rest your iPhone either in portrait or landscape, though opting for the latter should switch on iOS 17's StandBy mode for clocks and calendars and photos and such.
The HiRise 3 Deluxe also brings a fast Apple Watch charger that can flip out, while a Qi charging pad sits on the back, catering for charging three devices at once: iPhone, Apple Watch, and anything else that supports Qi wireless charging, be it a pair of AirPods, another pair of earphones, or even another phone. If you own a 5G iPhone SE, that supports wireless charging and could be charged on the back, handling the charge at 7.5W compared to the 15W of the MagSafe charger.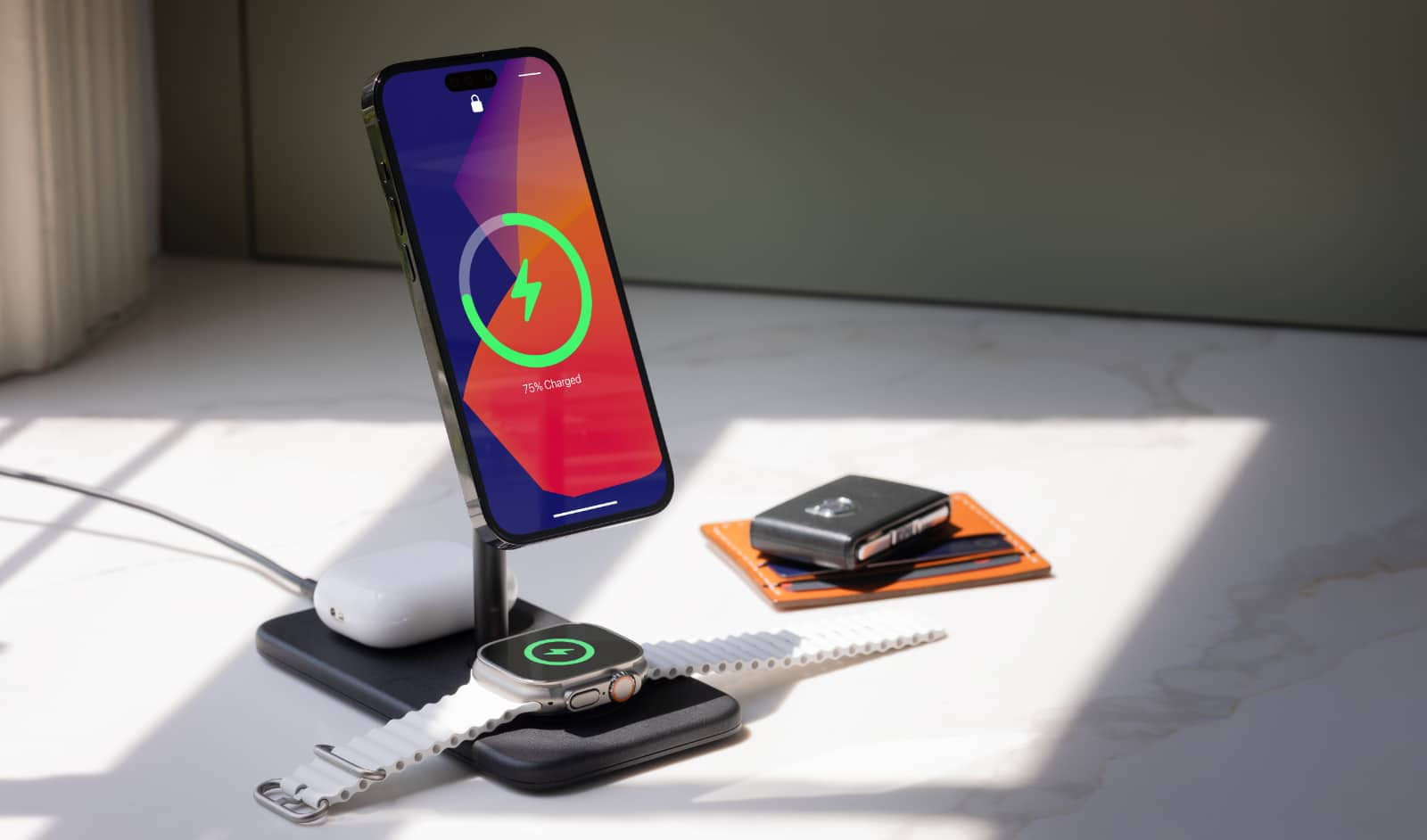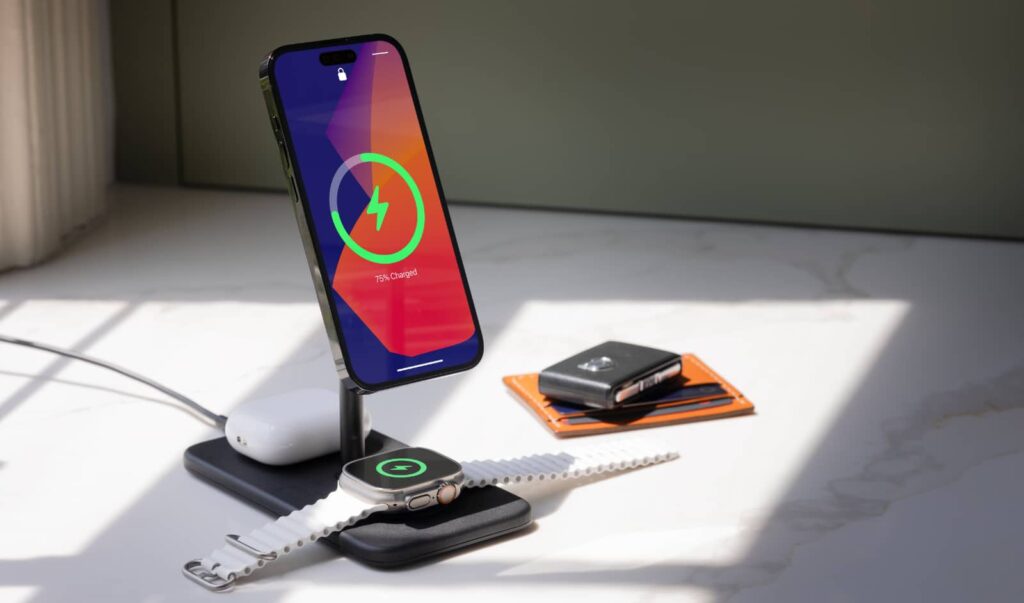 While it's clear this is a 3-in-1 charger, the Twelve South HiRise 3 Deluxe looks to impress with its minimalism. Simply put, it is a simple take on the iPhone charging dock, giving people who live and breathe "Apple" an accessory that handles the majority of Apple's mobile devices in one place. You can't charge an iPad from it, but it'll handle phone, earphones, and wearable, too.
In Australia, pricing for the Twelve South HiRise 3 sees the gadget landing in stores for $229.99, which is about where other similar models are priced, including Belkin's similarly themed Boost Charge 3-in-1 Pro.