Quick review
Oppo Reno 10 5G (CPH2531)
The good
Great premium feeling design
Curved screen
Decent battery life
Big 67W charger in the box
The not-so-good
Camera can be slow to fire
Not always the fastest phone
No wireless charging
No water resistance
Premium phones with curved screens don't normally find their way to the mid-range, but in the Reno 10 5G, Oppo is offering a looker for less.
High-end phones tend to be the models that elicit excitement in aesthetics, and they often have a design team behind them working on making them stand out in a big way. Shiny sides that are almost non-existent and maybe a colour or texture on the back that stands out in a big way.
You know a premium phone simply by looking at it, but you also typically know that said premium phone can cost an arm and a leg, proverbial as they may be.
But what if a premium-looking phone didn't have to cost much? And what if it could include a premium-camera design, as well? The sort of thing that normally fetches past the thousand dollar mark, even though it didn't have to?
Then you might have Oppo's latest, the Reno 10 5G, which aims to bring high-end looks and a more high-end camera design to a slightly more economical price point. Does it work?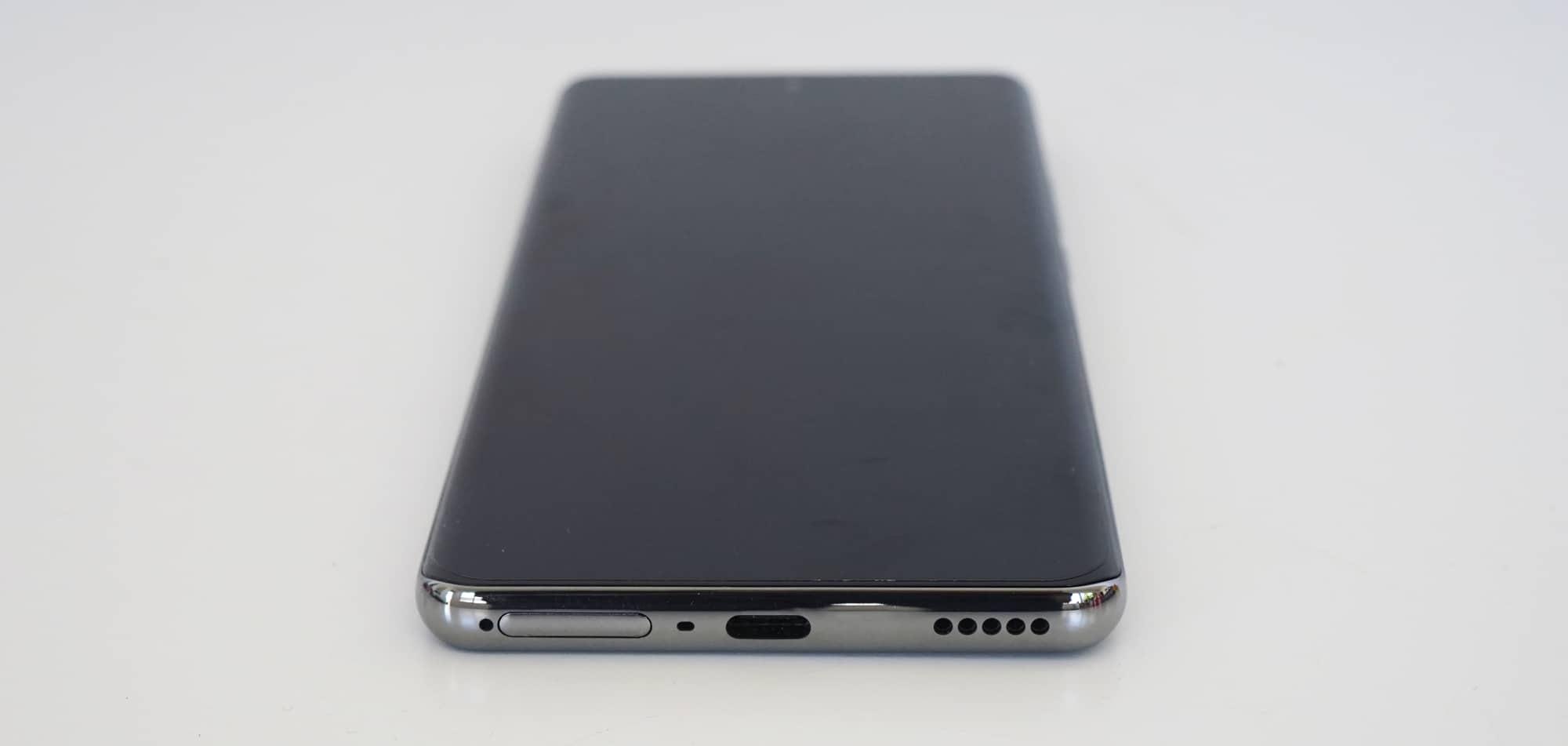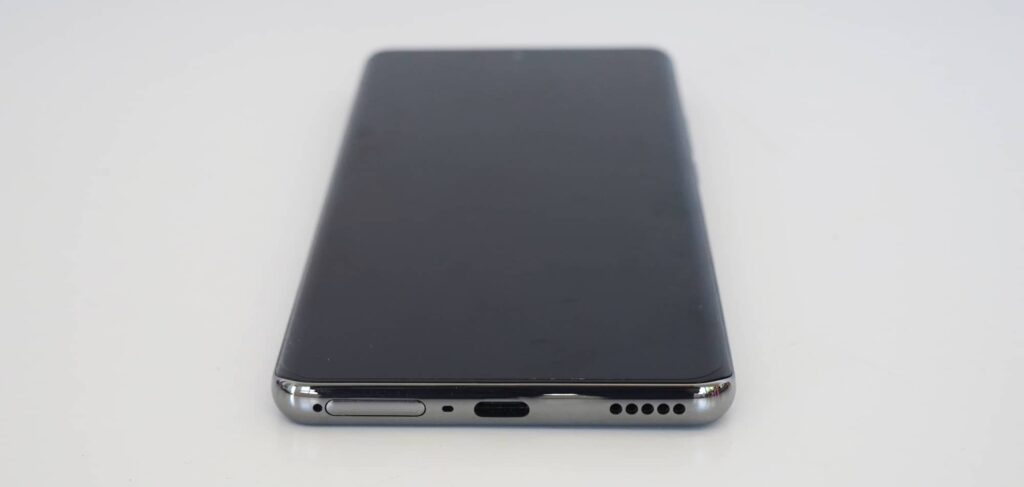 Design
A little more premium than most mid-range phones seems to be the general feel Oppo is going for in the Reno 10, and you'll see that in the design, with a slick minimalist metal frame connecting curved glasswork. This phone looks pretty, but it's also a little reminiscent.
Maybe we've seen too many phones before, but it's a dead ringer for the Huawei P30 Pro from a few years ago, a beautifully designed phone back in the day, which also makes Reno 10 5G a beautifully designed phone now, as well.
It certainly looks more premium than other phones in the category. It has flagship looks to kill.
Features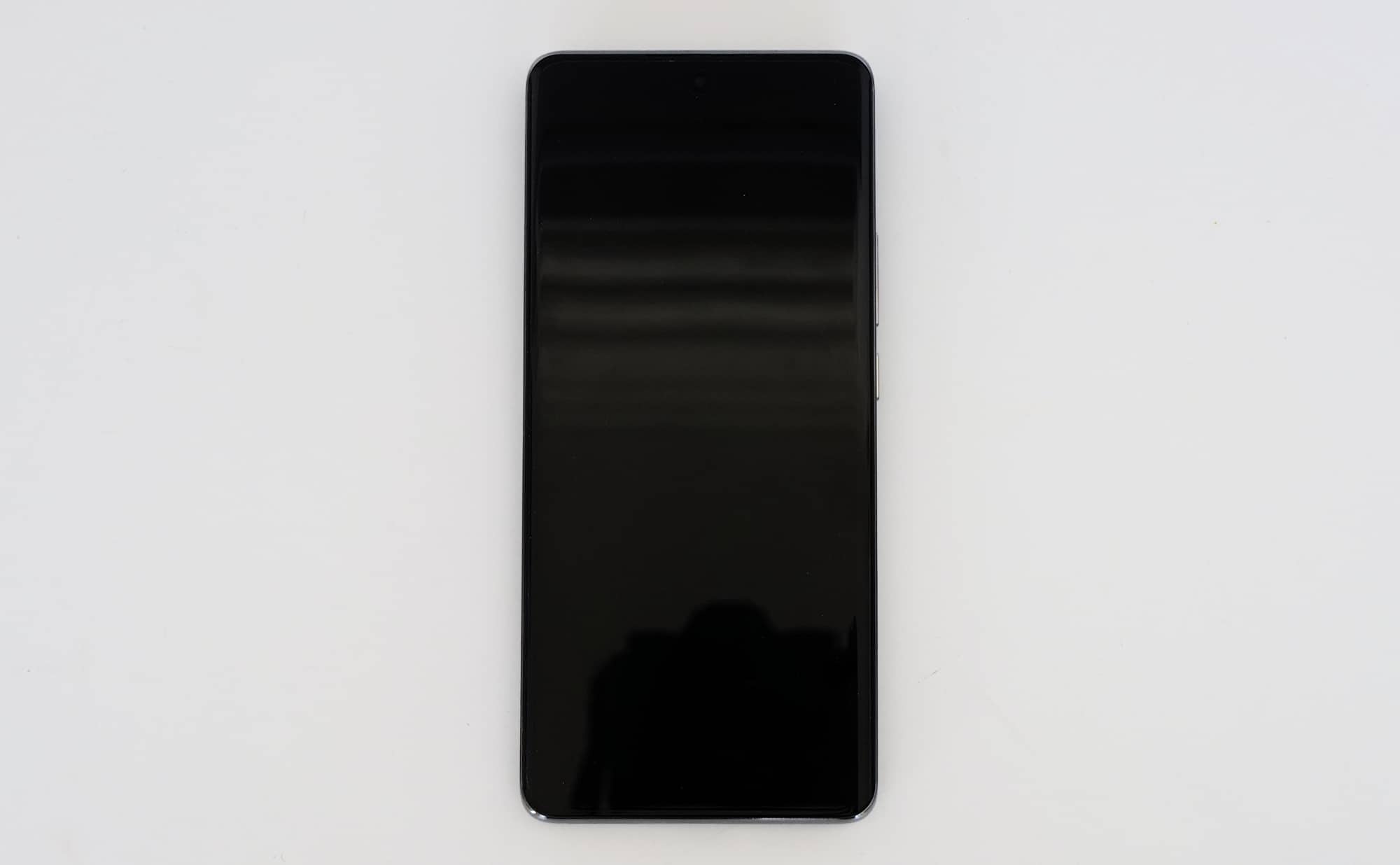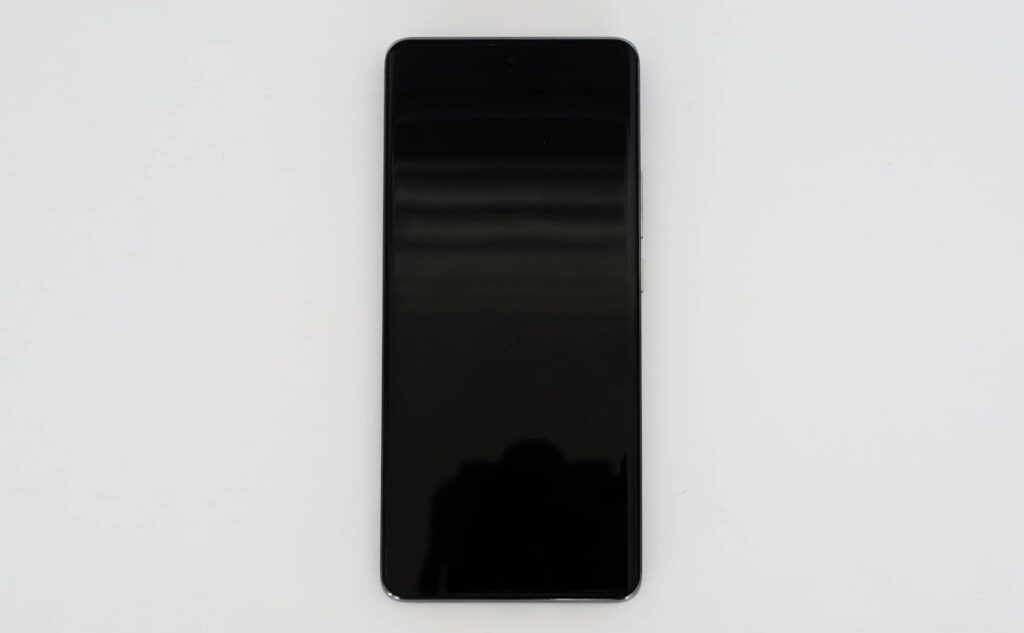 Fortunately, its spec sheet and feature list don't aim to shoot your wallet, bringing plenty for the price.
The first thing you'll note is the curved display, which itself is a 6.7 inch screen running the Full HD+ resolution of 2412×1080 and a 120Hz refresh rate, opting for a 3D AMOLED panel.
Under it all is a MediaTek chip, the Dimensity 7050, paired with 8GB RAM and 256GB storage with a microSD card slot if you need it, as well. Unlike other typical flagship-style premium phones that skip the expandable storage, this one actually has it. Handy.
Cameras are a main part of the design, offering a 64 megapixel F1.7 main camera, a 32 megapixel F2.0 2X telephoto, and an 8 megapixel F2.2 ultra-wide angle, all on the back. Meanwhile, the front sees a 32 megapixel F2.4 camera for those selfie needs.
Moving to physical connections, there's just the one on the Reno 10 5G: a Type C USB connection, which has become the main connector of choice for most of the world. Wireless offers more to play with, though, delivering 802.11a/b/g/n/ac/ax WiFi 6, Bluetooth 5.3, GPS, and the Near-Field Communication (NFC) used for Google Pay.
Under all of this is a 5000mAh battery, and you'll also find a fingerprint sensor built into the screen, plus support for a facial login using that 32 megapixel selfie camera.
There's even an infrared port up top in case you want use your phone to control your air conditioners or some other IR-equipped device in your home.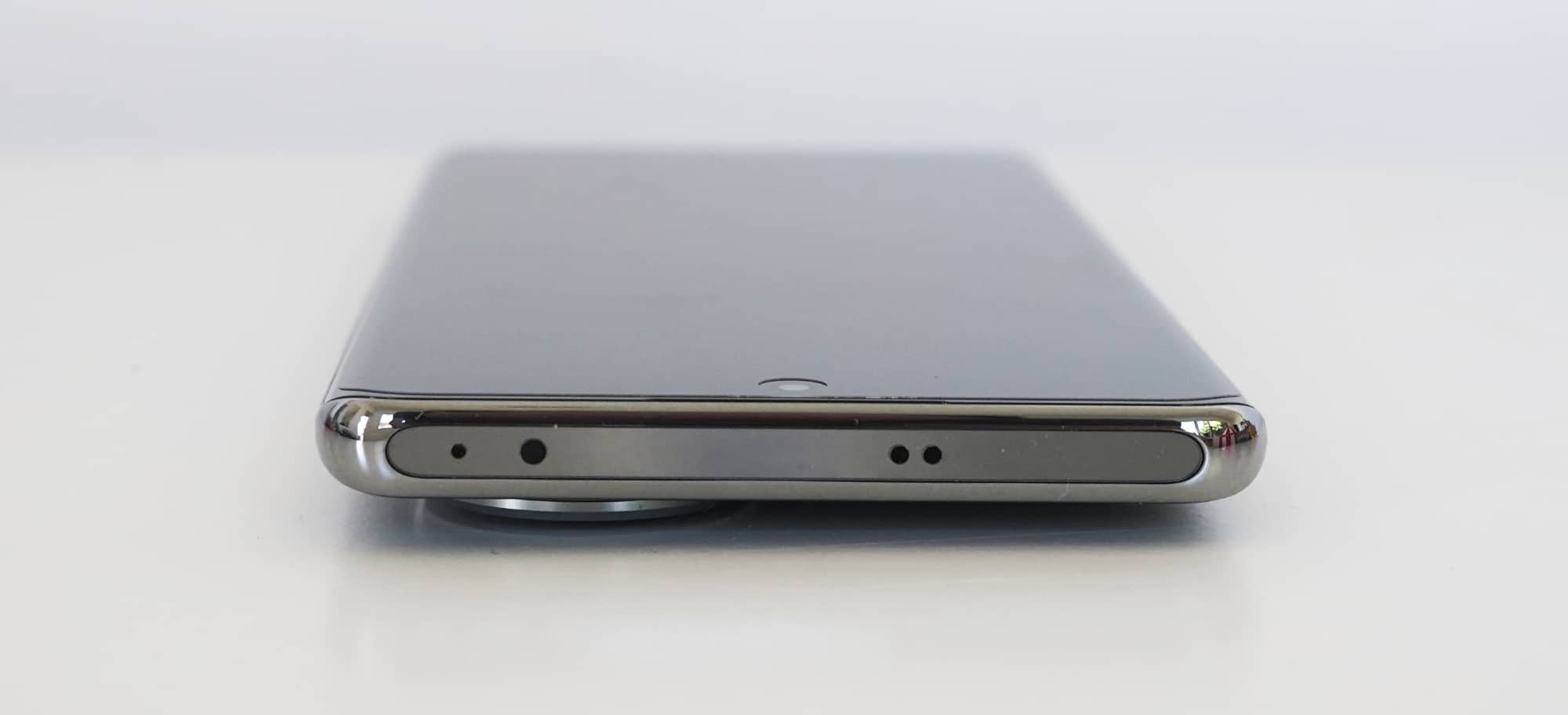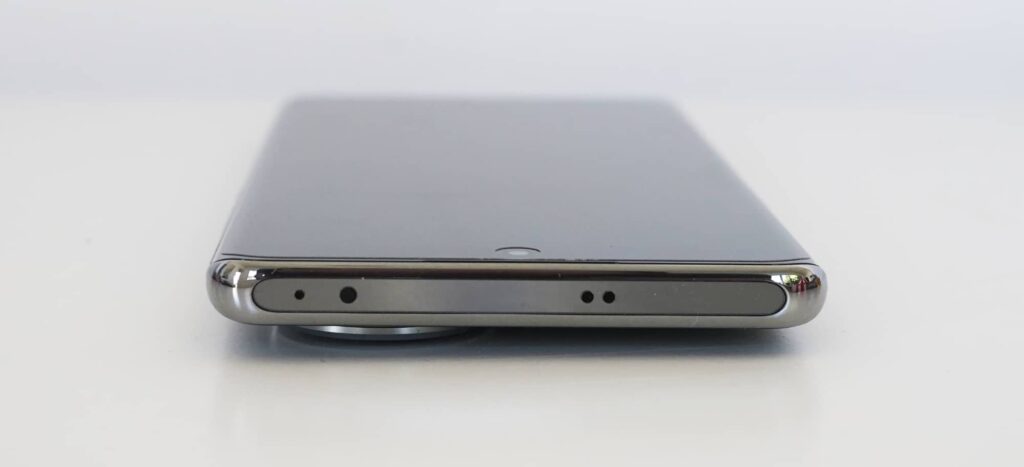 In-use
Another of the many Android phones we review at Pickr, the Oppo Reno 10 5G sports ColorOS, which is a little bit like iOS meets Android, and should be pleasing to most.
Yes, it's Android, but the skin can be a little easier to adapt to, delivering the many widgetised home screens and app menus of Google's operating system cleaned up with some of the inspired touches Oppo is known for.
Jumping into your phone is easy enough using the in-screen fingerprint sensor on the Reno 10, but there's also a facial login system that we found more reliable at times. Of course, you could always punch in your digits, but who wants to do that these days.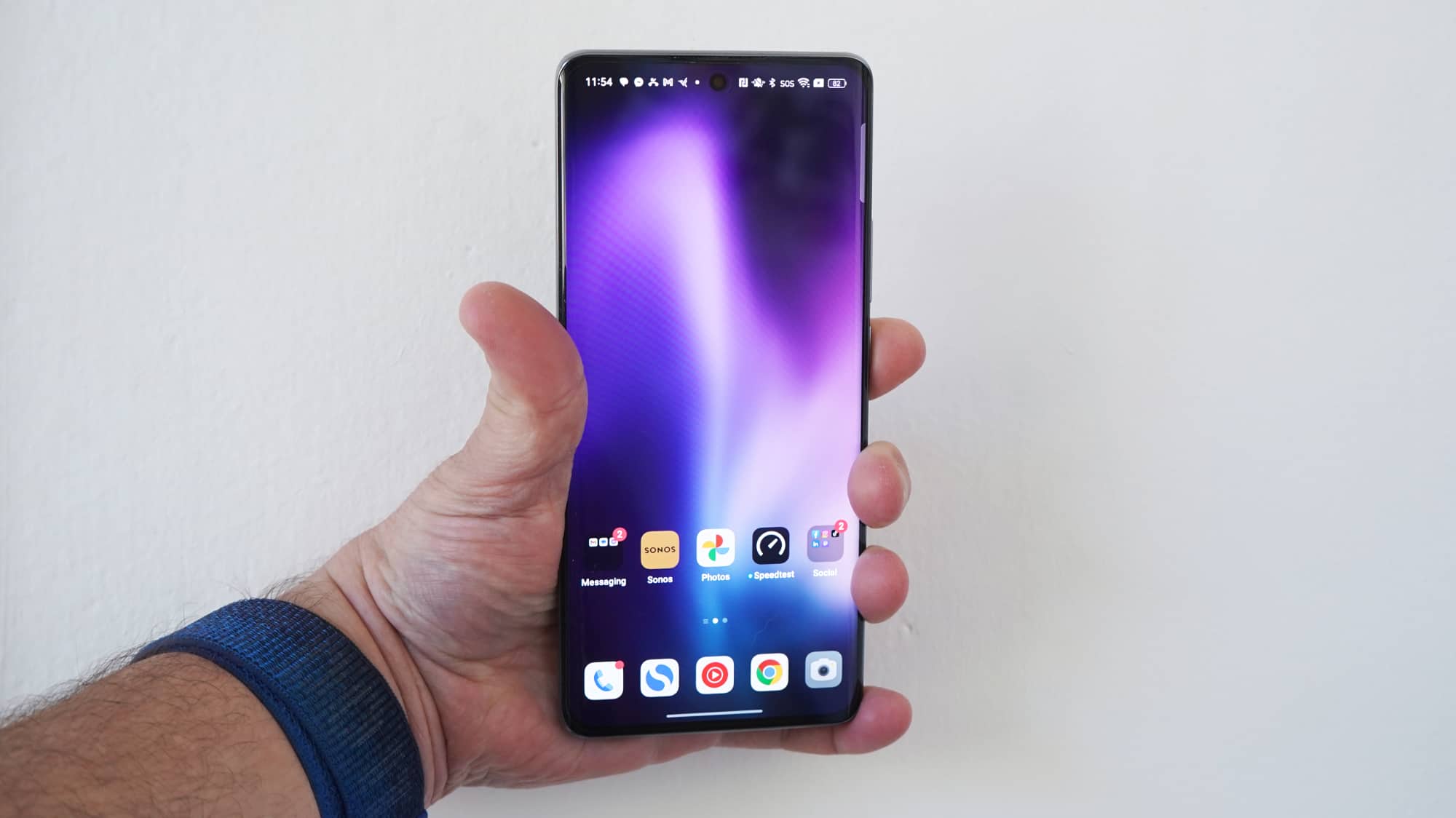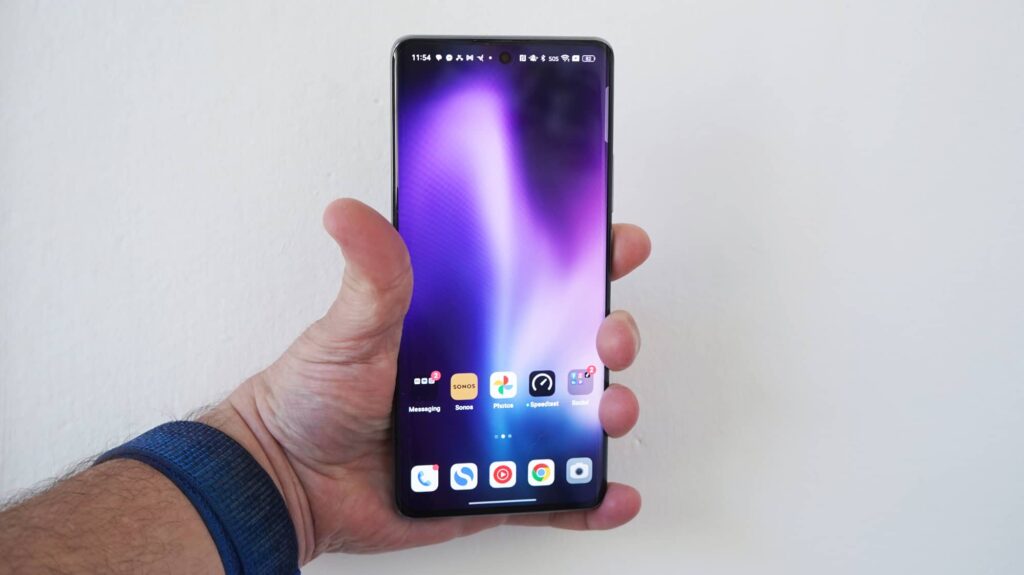 Performance
Deviating from the usual choice of a Qualcomm chip, Oppo's insistence on a MediaTek processor means this phone doesn't quite handle the same high-end capabilities as other Oppo models we've seen in the past.
While the Find X6 Pro appears to have skipped Australia this year, and indeed much of the world, the last major Oppo flagship we saw was the Find N2 Flip, and that was a better MediaTek chip again.
It's pretty clear the Dimensity 7050 of the Reno 10 5G isn't the Dimensity 9000 of the N2 Flip, lacking in benchmarks, even though the phones are close in age.
The reason we bring up this whole thing is that sometimes you might actually notice it.
Even though synthetic benchmarks don't always give you the most perfect translation of performance, the hardware combination used in the Reno 10 5G is such that lag is noticeable at times. Jumping in and out of apps occasionally takes a second longer than expected, and it can sometimes be the same for waking up the handset.
We're sure over time Oppo will remedy this with an update or two, but it's worth noting, especially given that this mid-range phone doesn't always performance as well as other Oppo mid-range phones have.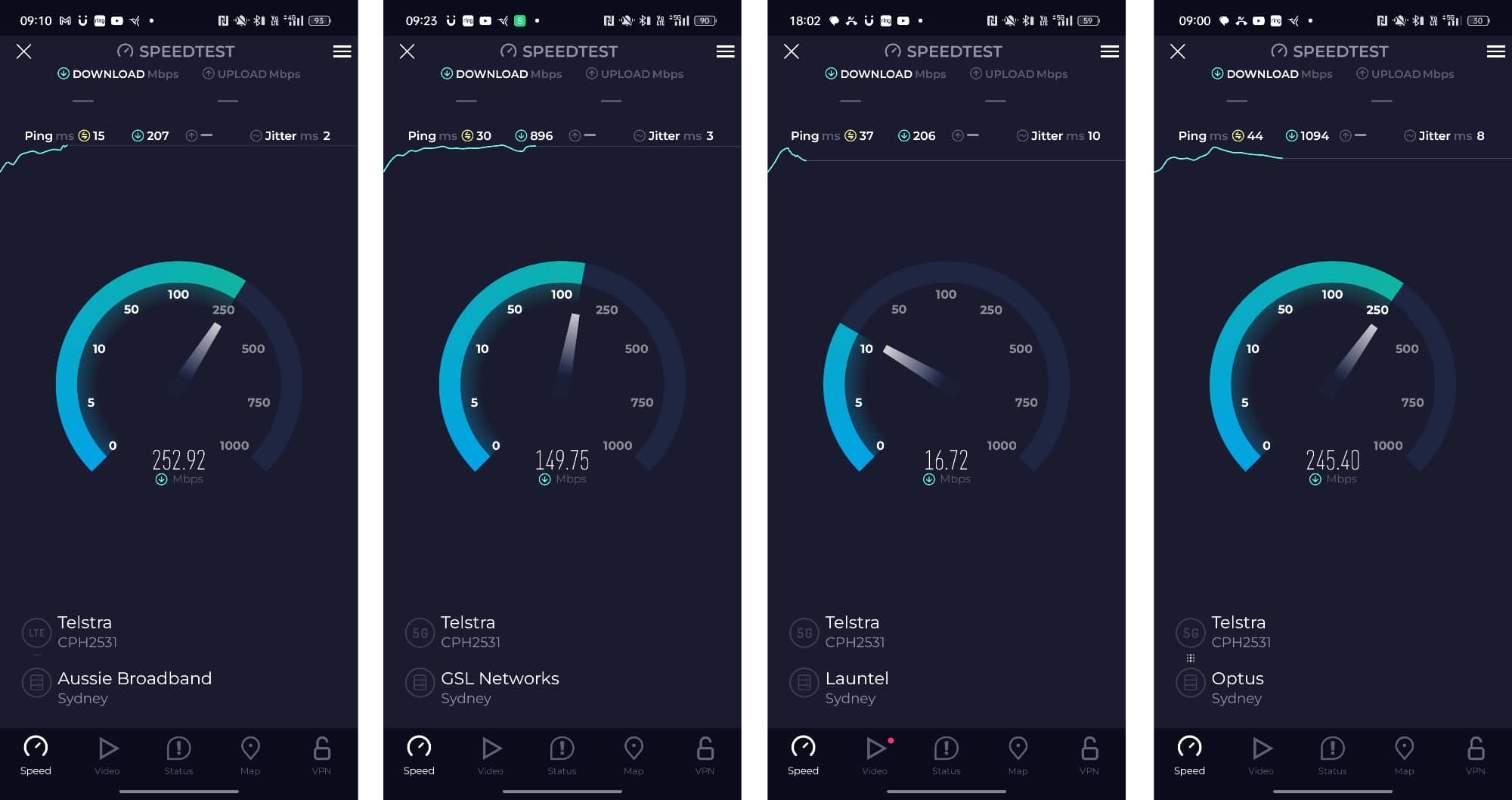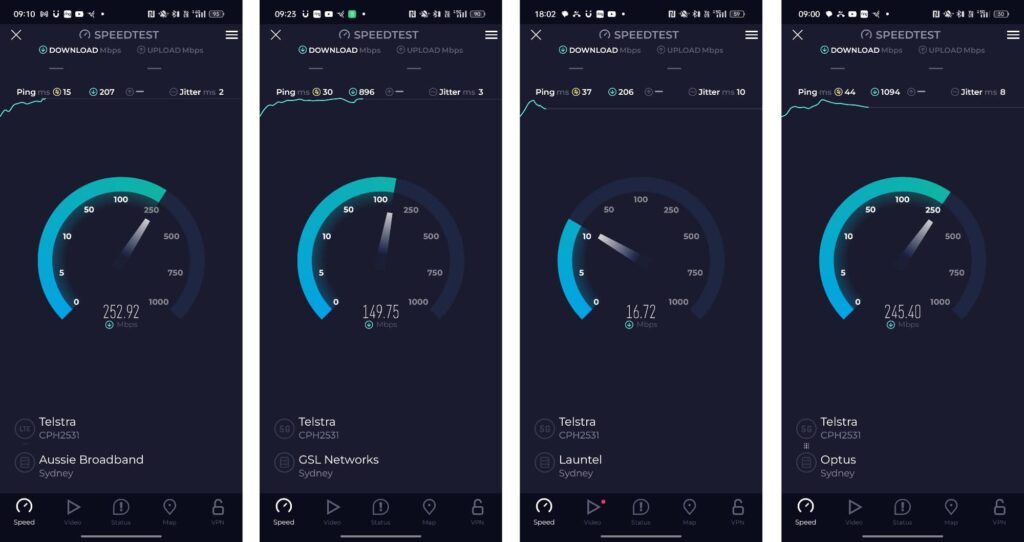 At least the 5G in the name doesn't have any problems matching the 5G in reality, with plenty of performance there.
Tested in Sydney on the Telstra network by way of the capped Mate network, we found the performance hit a good 280Mbps, giving you that good dose of speed, even if you're not necessarily sure what to use all that speed for.
Camera
One of the most important features of the Reno 10 5G is something Oppo has hyped up as part of its announcement: the camera.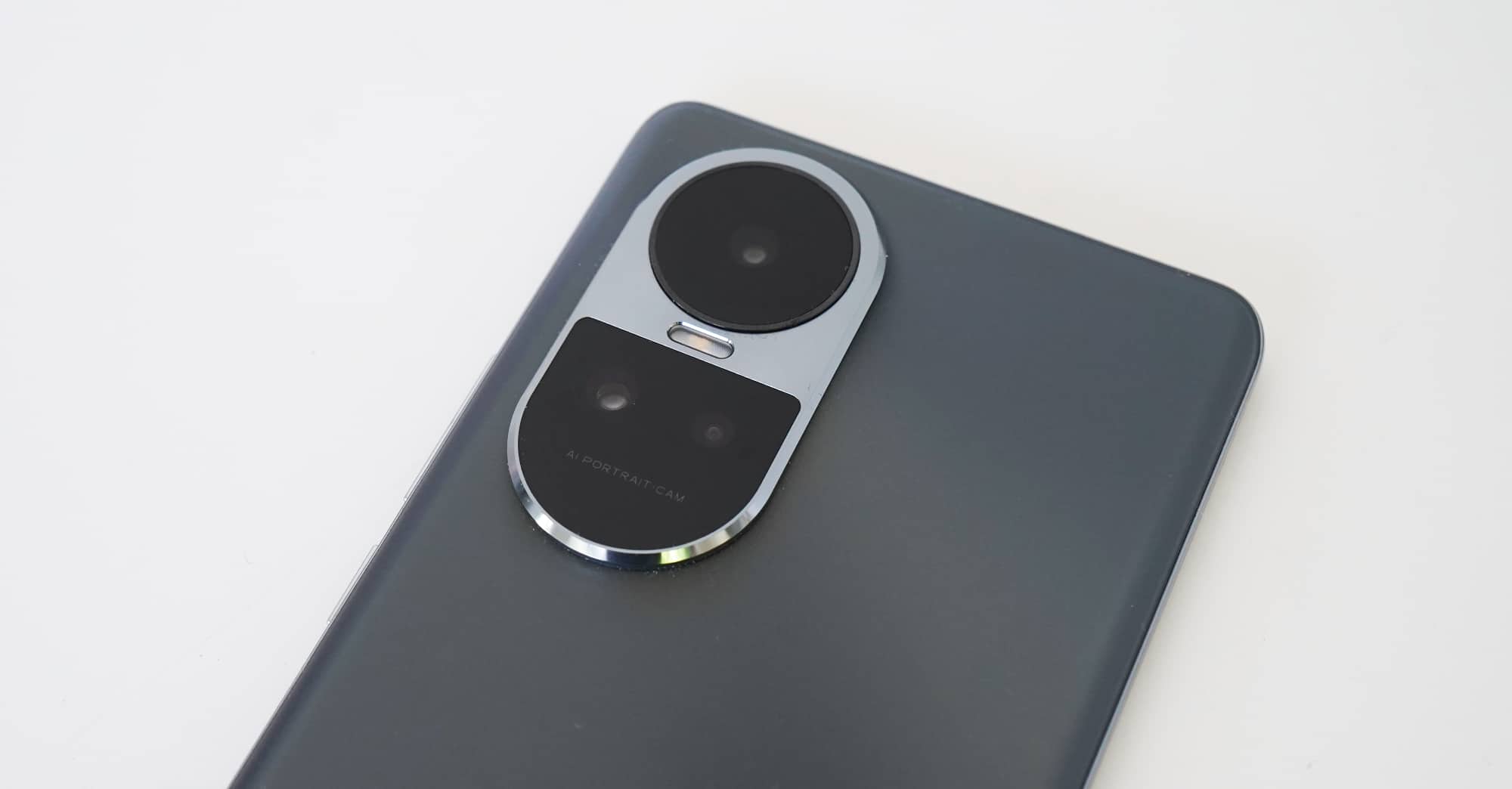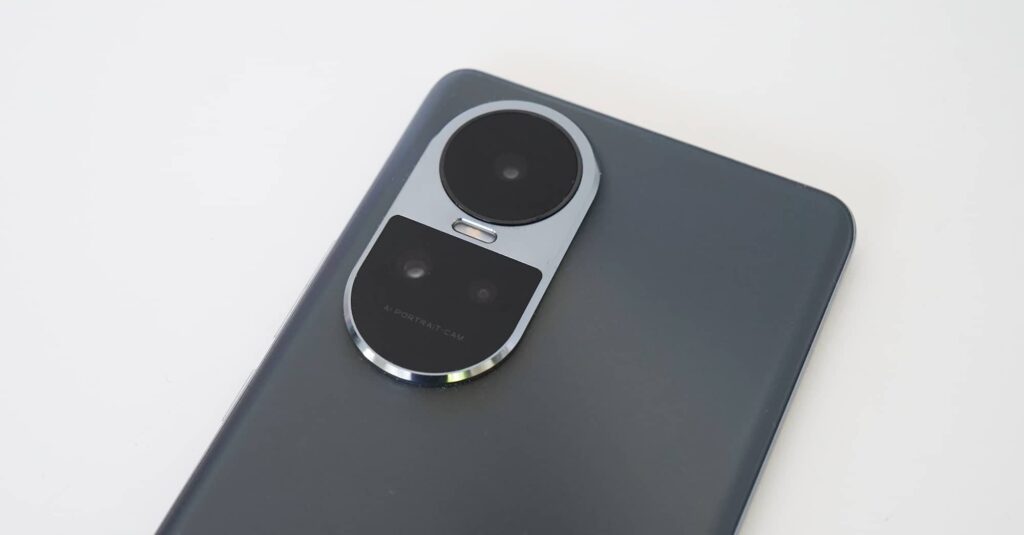 While it is quite normal for phones in the mid-range to sport three or four cameras, it's unusual for one of those to be a telephoto. They're almost always a wide, an ultra-wide, and then usually depth or macro. They are not typically telephoto, let alone telephoto configured for a closer portrait, which is what Oppo has built the Reno 10 5G for.
This phone has a 2X telephoto you can use to get a little closer, or you can jump into portraits and get a little closer, more like a 50mm lens might on a 35mm camera. Kinda sorta.
The idea has merit, and photographers known for choosing portrait lenses will work it out immediately. In practice, the results aren't quite as strong as the premise.
For the most part, Oppo's inclusion is handy especially with a 32 megapixel sensor to the main 64 megapixel camera. The problem is the camera can be slow to fire and the results come out blurry.
When all the settings are right and the moon is in alignment, the shots can be clear and sharp, with lovely nice portraits that shine and images that look great.
The problem is you don't always find that, and sometimes the depth can come off lacking. Details aren't typically crisp and the results just don't feel as strong as they should.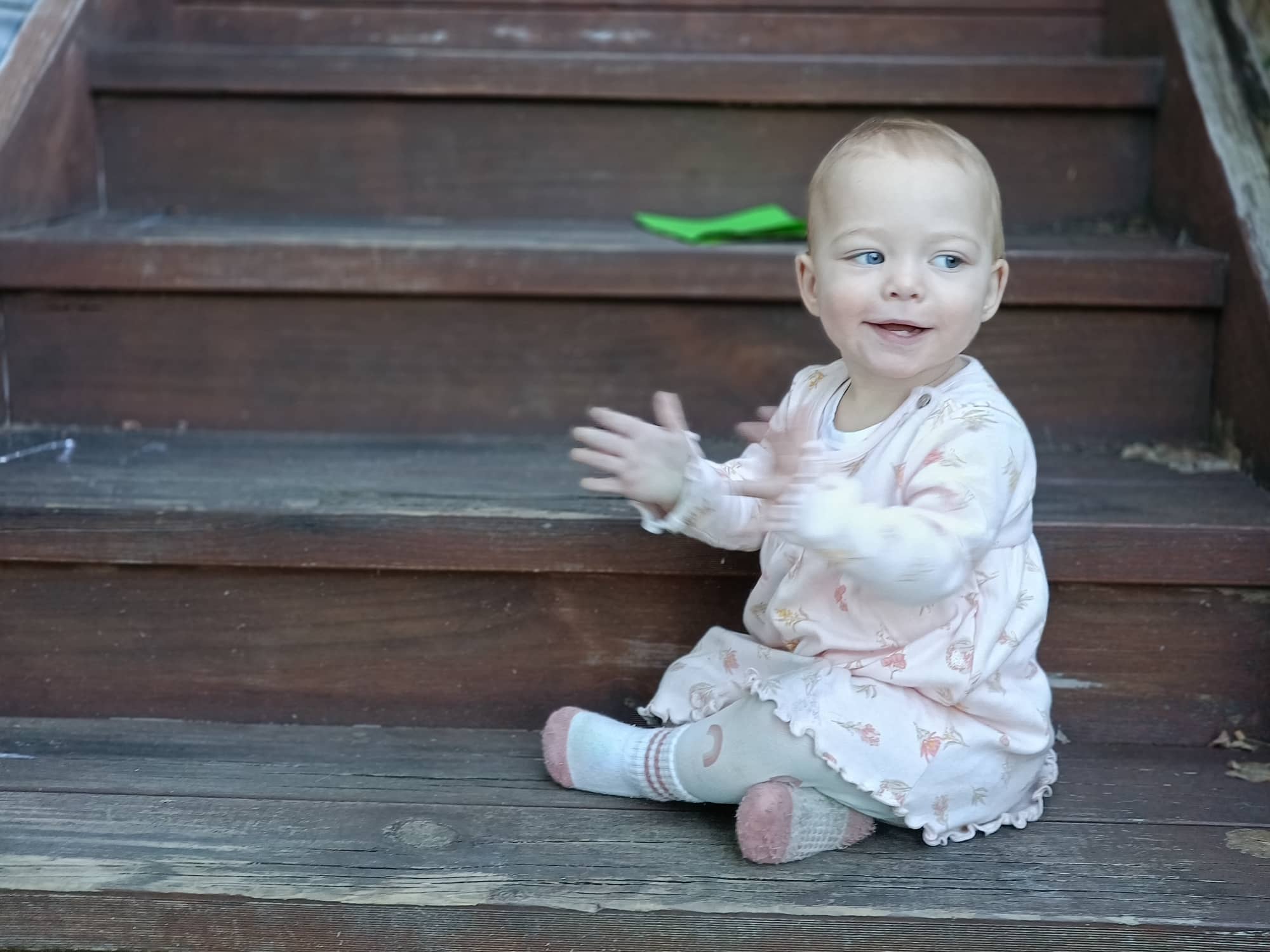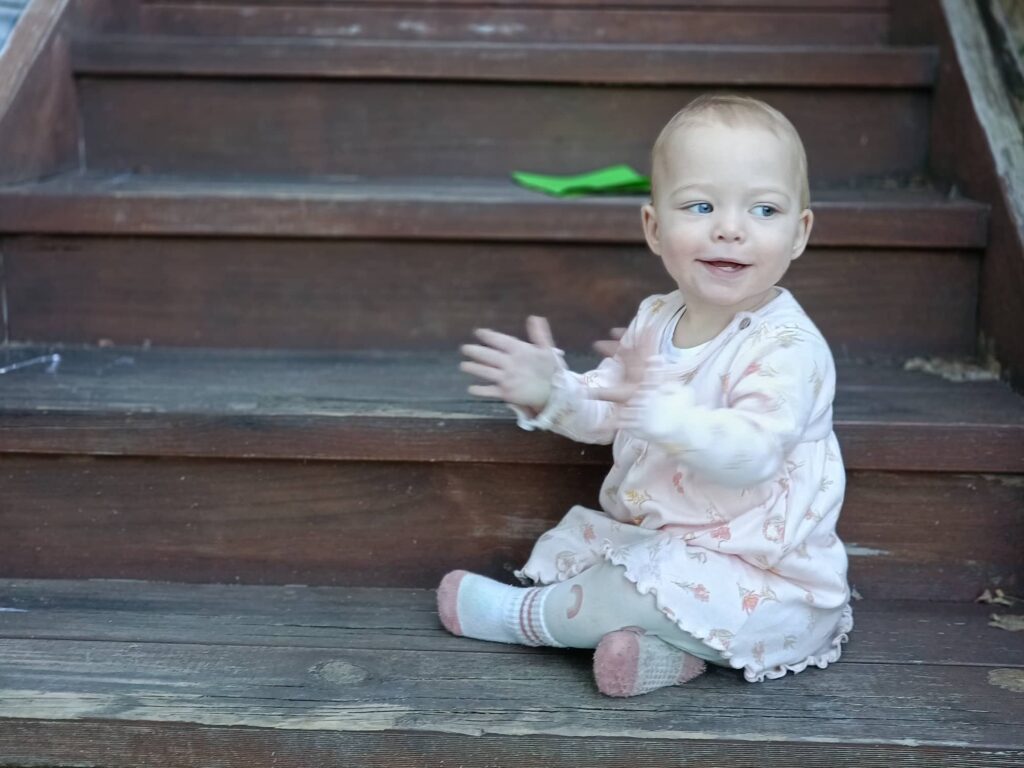 Battery
While the camera is a bit of a fizzer, the battery life is decent offering a full day of life and stretching into the second day with few problems.
In our tests with the Reno 10 5G, we found the 5000mAh battery achieved from morning to midday the next day, and if we wanted to, we feel we could have squeezed a little more out of it, as well, equating to roughly a day and a half of regular use or four hours of screen time, whichever comes first.
That's not a bad outcome, and even manages to beat quite a few flagship models in the market. It could be better, and the more you use the hardware, you may want to expect a nightly charge.
We do wish Oppo had opted for wireless charging, as its most obvious rival in the Google Pixel 7a has that with roughly the same battery life.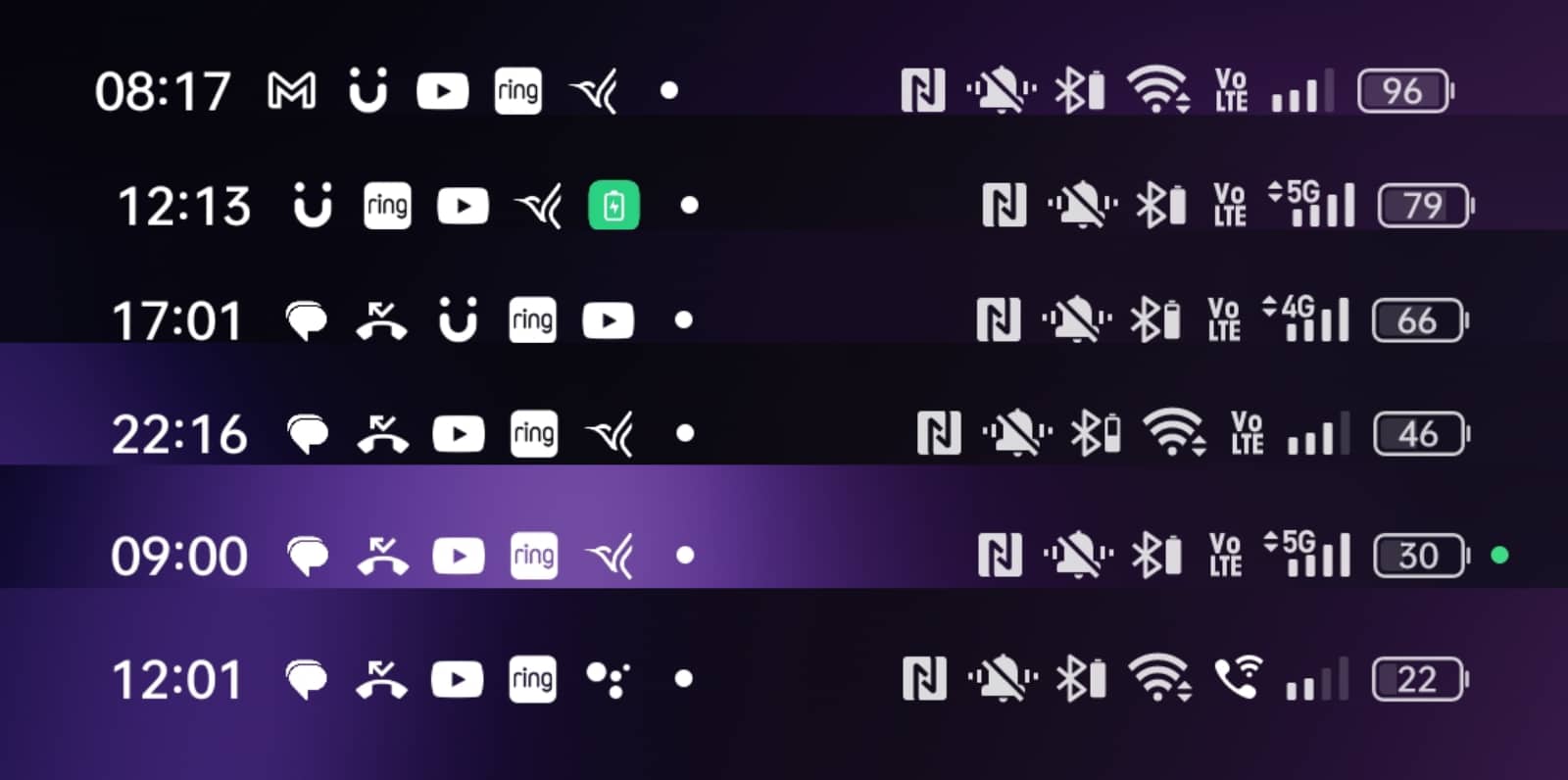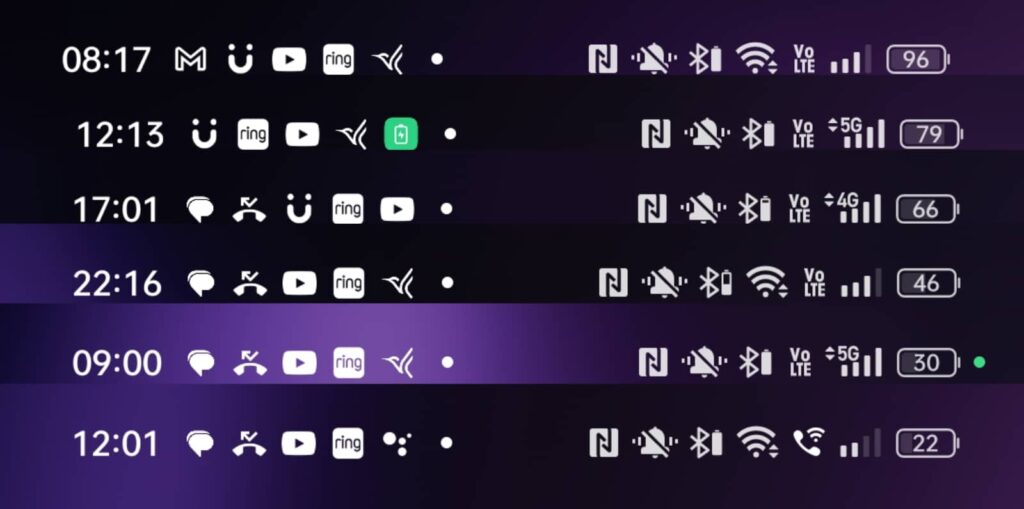 Value
Oppo isn't gunning for flagship competition, but at the $749 outright price in Australia, we suspect a few will definitely consider it. And if a premium look without the premium price is what you're after, the Reno 10 5G makes a lot of sense.
It's relatively good value for the category, sure.
The problem is as good as the price is, it doesn't feel quite as well-rounded as at least one obvious competitor in its space and at the $749 mark.
What needs work?
Take the lack of wireless charging, which is in the mid-range these days. And the omission of water resistance, equally found in models Oppo's Reno 10 5G competes against.
The obvious competitor against the Reno 10 is the Google Pixel 7a which covers both of those features nicely. It may not offer the curved screen, but it delivers water resistance and wireless charging should you want to use them, and still manages to be the same price.
Sure, the screen isn't curved on Google's mid-range Pixel and the handset doesn't feel quite as premium, but at least you get features earmarked as premium.
Which also brings us to another important point Oppo needs to work on: camera speed.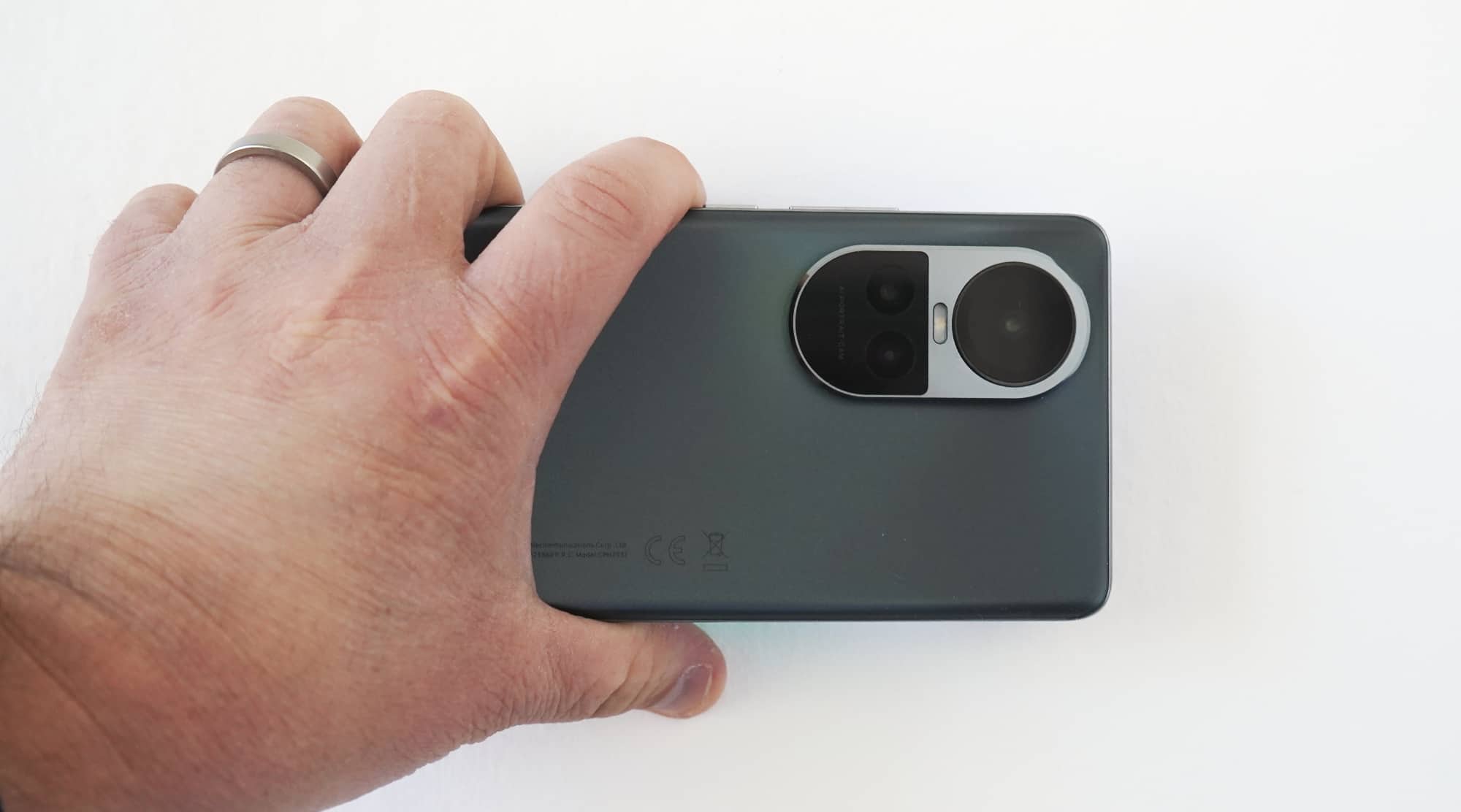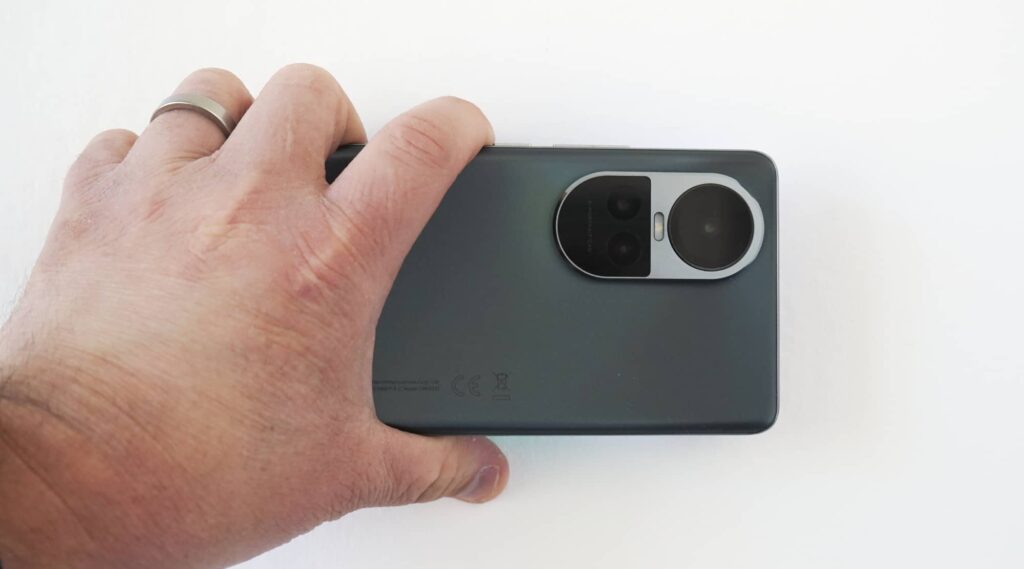 To Oppo's credit, using a sizeable image sensor was a great idea in the Reno 10 5G, as was the 2X telephoto lens for portrait shots. That sort of camera spec is normally reserved for the high-end phones of the world, and certainly not models under a grand, which normally get wide and ultra wide, but hardly a closer lens.
Unfortunately for Oppo, the camera is just too slow to be useful in real life, taking a good half second to a full second to fire the shot and often getting blur.
While the images out can be great, we found more often than not, you needed a lot of light and a little luck to get razor sharp images from the phone. That shouldn't be so much of a thing, and may come down to the chip choice Oppo went for in this handset.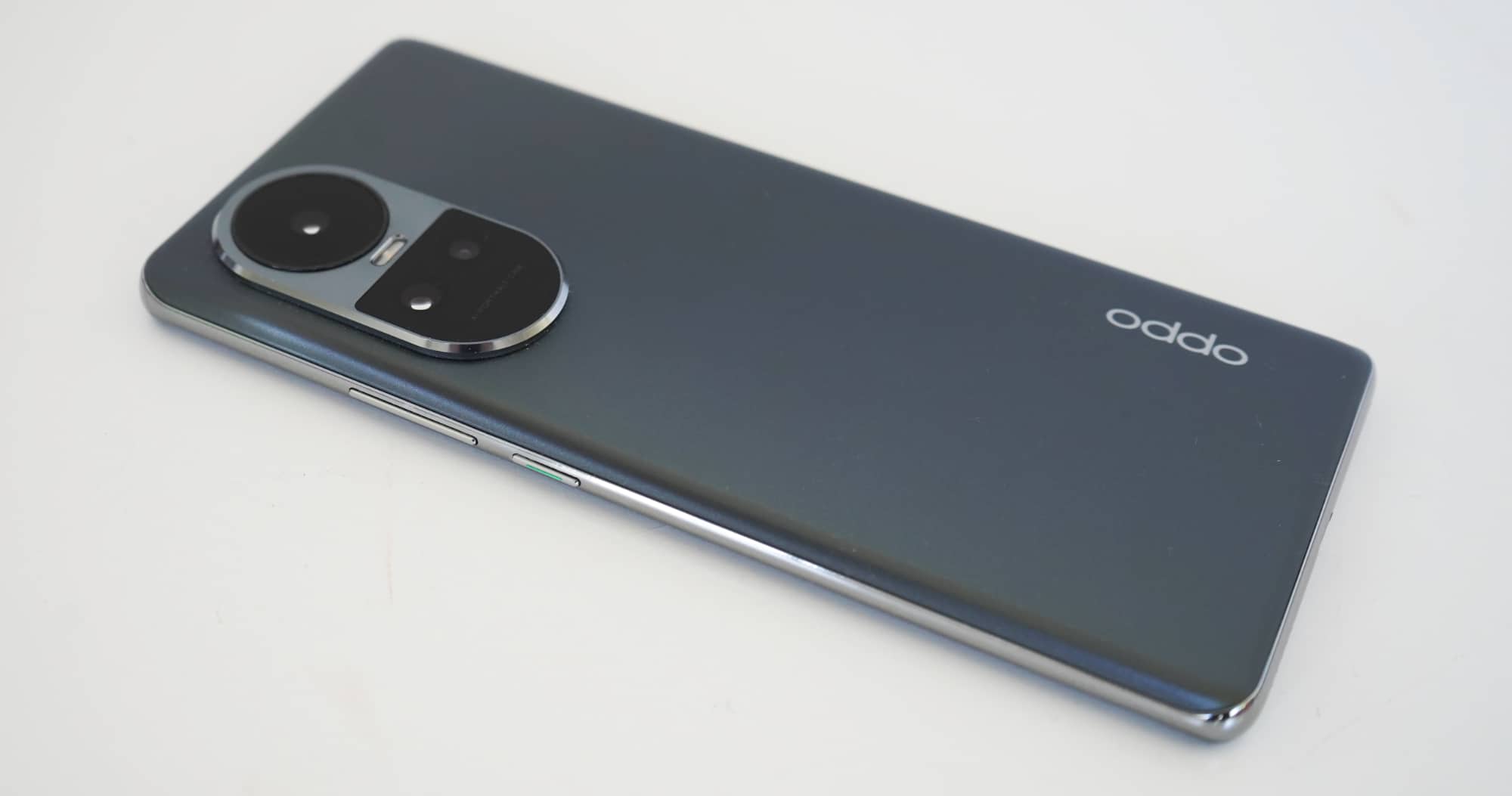 Final thoughts (TLDR)
Better looking than performing, the Oppo Reno 10 5G feels a little like a phone that could do with some more work. It's sure pretty, but it's also pretty ordinary in terms of what it can do for you, and Oppo has definitely made better devices.
The mid-range doesn't usually get stunners like this one, and its design sure stands out from the regular assortment of boring blocky plastic phones typically seen in this category. The problem is the performance is much the same as its peers, and in some places, worse.
At $749, the Reno 10 5G is difficult to recommend, but if the price fell a little more — or Oppo tightened up the system issues with subsequent updates — this phone would make a lot of sense.
As it is with the cost of living rising and budgets getting tighter, we can definitely see the case Oppo is making in this phone. The high-end part of the mid-range may as well be the new high-end in general, especially as flagship phones push well past a thousand dollars and settling into two venturing closer to three. That's a lot of coin for a phone, and one not everyone is prepared to pay.
Well below that and managing to hit a price point under one thousand, the price for the nicely designed Reno 10 5G makes a lot of sense and offers decent battery life to boot. We just need the performance and camera promise to match it, and then we'll be fine, too.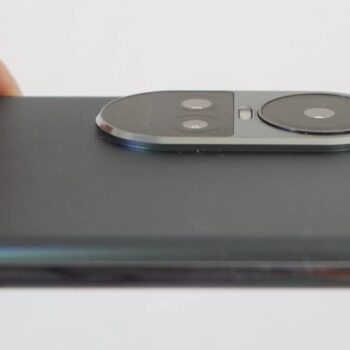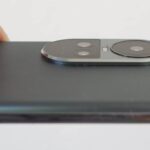 Oppo Reno 10 5G (CPH2531)
The good
Great premium feeling design
Curved screen
Decent battery life
Big 67W charger in the box
The not-so-good
Camera can be slow to fire
Not always the fastest phone
No wireless charging
No water resistance