Featuring a new camera, water resistance design, wireless charging, and a cost-effective price, the Pixel 7a could just be the Pixel for everyone (who doesn't want an iPhone).
We probably don't need to tell you, but hones can sure be expensive lately. With high-end mobile territory fetching from past a thousand to closer to the three grand mark, buying a great phone often means handing over a lot of money, but it doesn't have to.
These days, there's a lot of action in the mid-range, with mobiles priced from $500 to $1000 offering quite a bit to compete against, thanks in part to features from the high-end trickling down to a lower price point.
It's an area Google has been in for quite some time, even before the maker of Android had its flagship Pixel range.
Back when Google relied on other companies to make its mobile hardware, the Nexus was a mid-range phone capable of introducing people to Android without asking them to pay through the nose.
These days, Google primarily makes high-end devices for its Pixel phones, but almost every year, there's also a mid-range option that sees the high-end trickle to that mid-range price point, arriving in the "a" series of phones.
This whole thing started a few years ago with the Pixel 3a, followed by the excellent Pixel 4a, the very impressive and absolute steal that was the Pixel 4a with 5G, and then Australia missed out on the 5a. Last year we saw the 6a, so you can probably guess what's coming next.
It's the predictably named Google Pixel 7a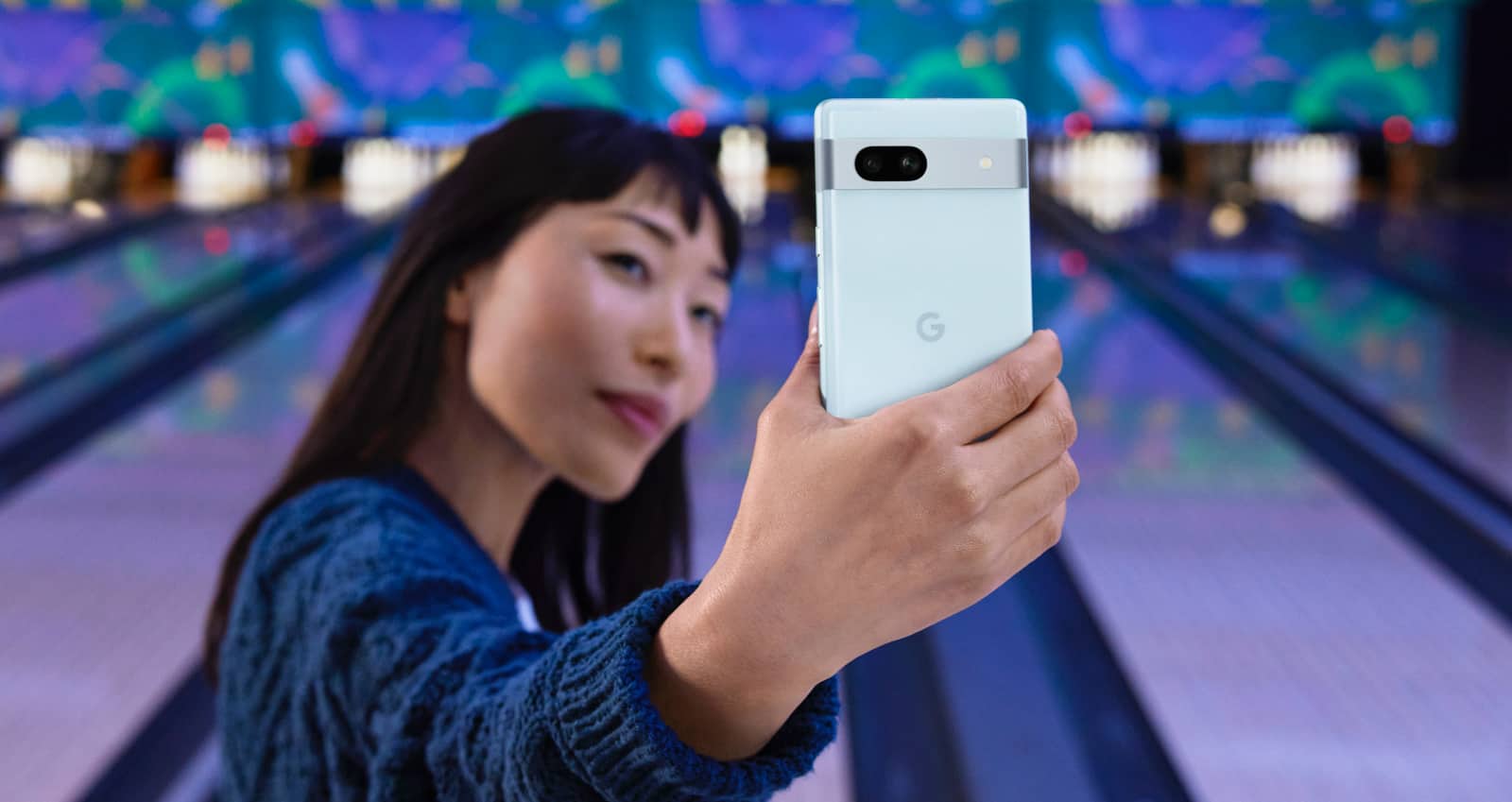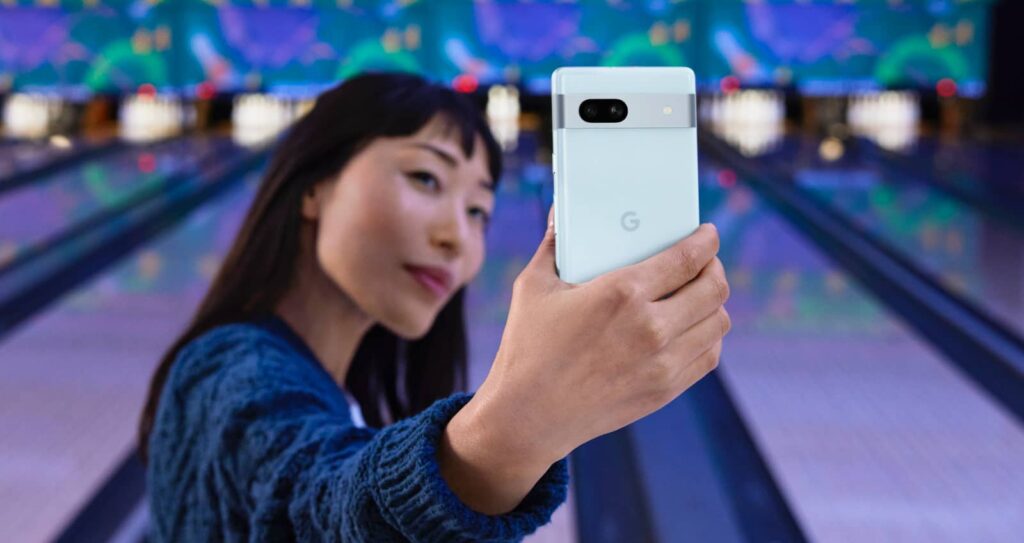 Yep, it's exactly what you expected — the Pixel 7a — and if you've seen a Pixel phone from the last year, it's basically that design with similar features with a smaller screen and price point.
The 7a takes the same Tensor G2 chip from last year's Pixel 7 and 7 Pro and plonks it under a 6.1 inch 90Hz screen, possibly one of the smallest devices around today, throwing in facial and fingerprint unlocking in the same package.
Like the slightly bigger 6.3 inch Pixel 7, the 5G in the 7a is sub-6 only, with no mmWave to speak of, though you can expect similar features for other connection options, with WiFi, Bluetooth, GPS, and Near-Field Communication (NFC) for Google Pay.
There's a new camera on the back that's different from the Pixel 7 range, skipping out on the telephoto found on the Pixel 7 Pro and instead opting for a 64 megapixel wide and 13 megapixel ultra wide, while the front gets a 13 megapixel selfie camera, as well. The typical assortment of Google photography smarts are all here, such as improved low-light Night Sight, Photo Unblur, the AI-based Magic Eraser to get rid of unwanted parts of a photo, and a new Long Exposure mode, too.
Google is also adding some requested features to the line-up, with wireless charging joining IP67 water resistance in a mid-range device, while Google ups the quality to a metal-frame Pixel 7a with Corning's Gorilla Glass. It's so durable, Google calls the Pixel 7a the most durable A-series device yet.
Australian pricing and availability
Outside of durability, the Pixel 7a certainly seems to have it all, offering a very competitive set of specs arriving in Australia for a very competitive price, at that.
Simply put, the Pixel 7a will see release at stores across Australia and on Telstra and Optus for $749 outright, potentially making it a very compelling option for Android owners keen for an update that won't break the bank.
As to what this will do to the rest of the range, you can probably expect the Pixel 7 to fall in price a little to remain competitive, especially given the Pixel flagship range isn't due for new models until October when the Pixel 8 arrives.
For now, the 7a is where the action is, and with such a compelling package, it could just be an Android to consider upgrading to. We'll let you know with a full review soon enough.