Quick review
Apple Final Cut Pro for iPad
The good
Brings Final Cut Pro projects to go
Surprisingly easy to use
Supports Multicam setups
Allows you to draw and write with animations kept in the timeline
Includes a handy camera thanks to what's included on the iPad
Works in Stage Manager with varying window sizes
The not-so-good
May not run every project
Importing titles and effects is a bit of a grey area
Requires an iPad with Apple Silicon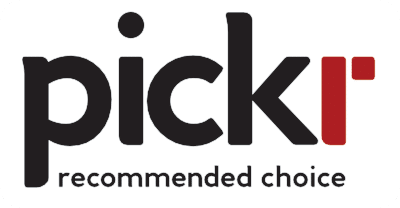 Apple hasn't really made its pro-grade software for its portable iPad before, but with Final Cut Pro on the iPad, things are about to get interesting.
Despite being called the "iPad Pro", the Pro hasn't really lived up to its share of the name.
The Pro is bigger, more powerful, uses a faster screen, and includes a better camera system, but for most creative professionals, there may not be a huge difference, and that's actually not the fault of the hardware. Rather, it's a problem with the software, or a lack of pro-grade software.
That's been a known issue since Apple released the iPad Pro, a model that has been focused on and marketed towards creative professionals due to all the extra stuff the Pro model has, and which has trickled into the similar iPad Air.
But it seems that things are changing.
More and more software makers are building high-end creative apps, and Apple is one of them.
And with its latest release, Apple is bringing one of its most used pieces of software to the portable environment that is the iPad Pro. Yes, Final Cut Pro is going mobile.
It's Final Cut Pro… but on the iPad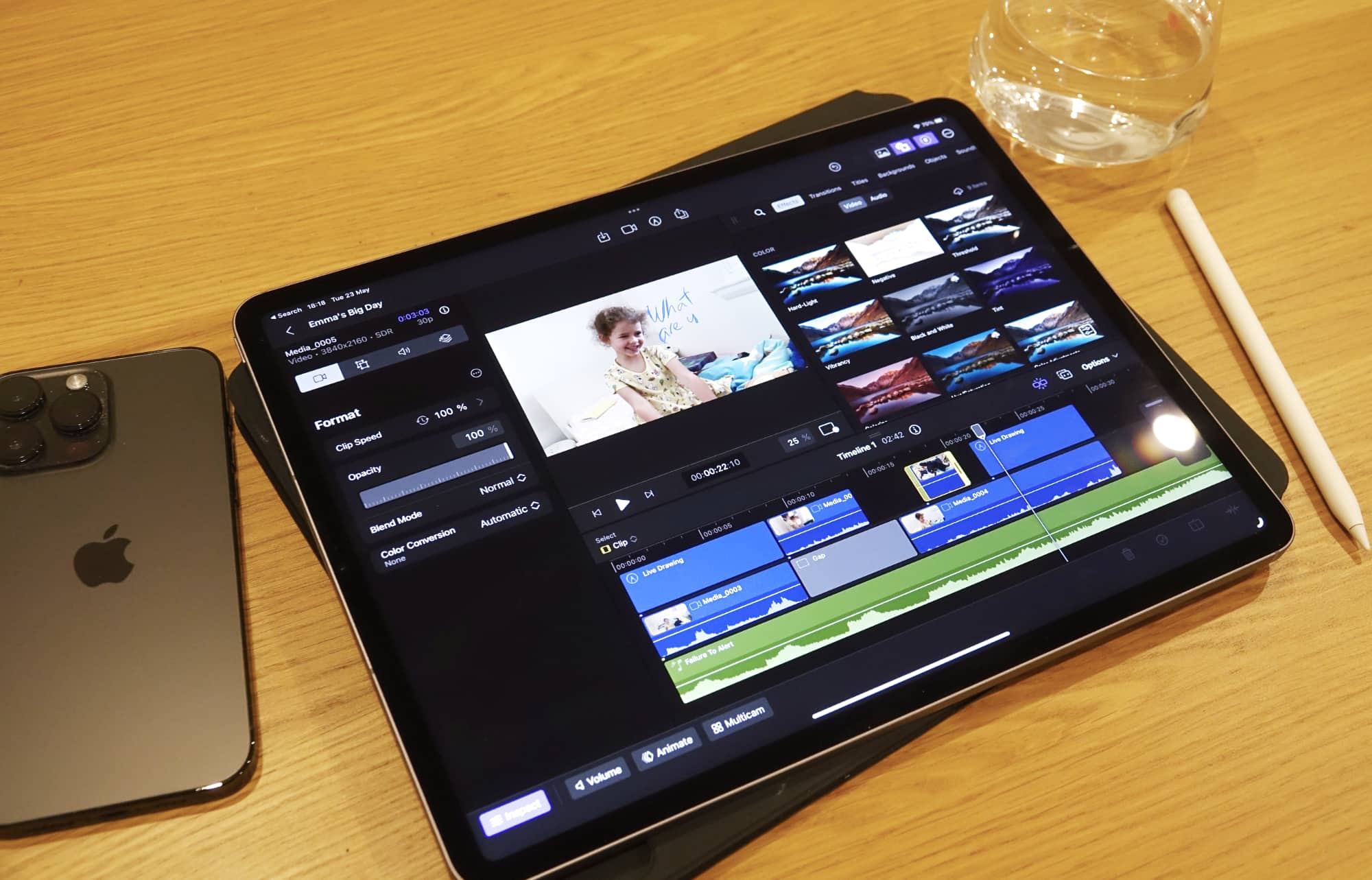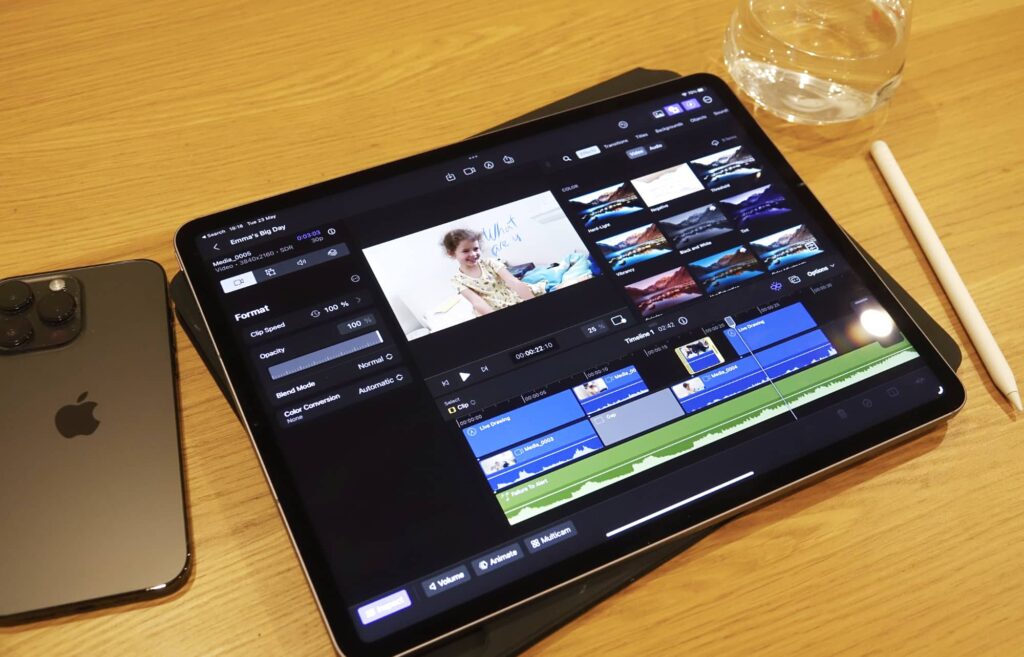 It's basically the fulfilling of a promise, because now, yes, you can use an iPad Pro for properly professional activities. Specifically, you can use an iPad Pro for apps Apple makes that have the word "pro" in the title, and are typically optimised for the computers Apple also includes "pro" in the names of.
This is a start, with Final Cut Pro and Logic Pro both announced for the iPad at the same time, some two years after the iPad Pro first adopted Apple Silicon.
Throughout this time, we've wondered why Apple didn't just make it work the same way. Sure, the interface wouldn't have been exactly the same and there would have been a sizeable question on battery life and optimisation, but the funny thing about Apple Silicon is that apps made to work for it can run on both platforms fairly cleanly.
Even the app this journalist developed comes with that ability, able to run on the iPhone it was made for, but also on the iPad and Macs provided you have Apple Silicon in the latter.
So we wondered where Final Cut Pro was at the time.
It turns out Apple was working on it.
For how long, Apple hasn't quite said, but in May 2023, we're reviewing just that: a portable version of Apple's professional video editing app.
What's new and what's different about FCP to go?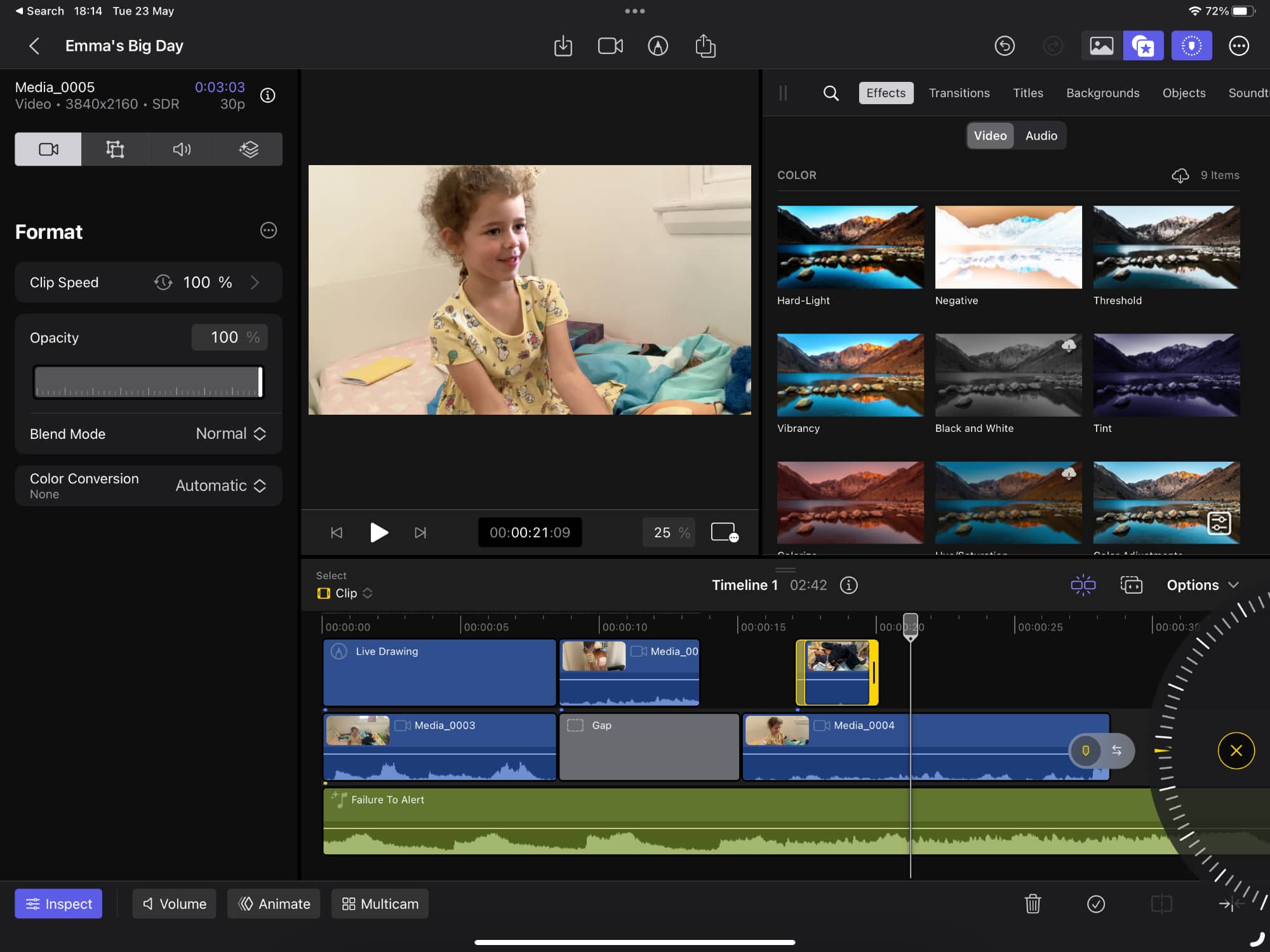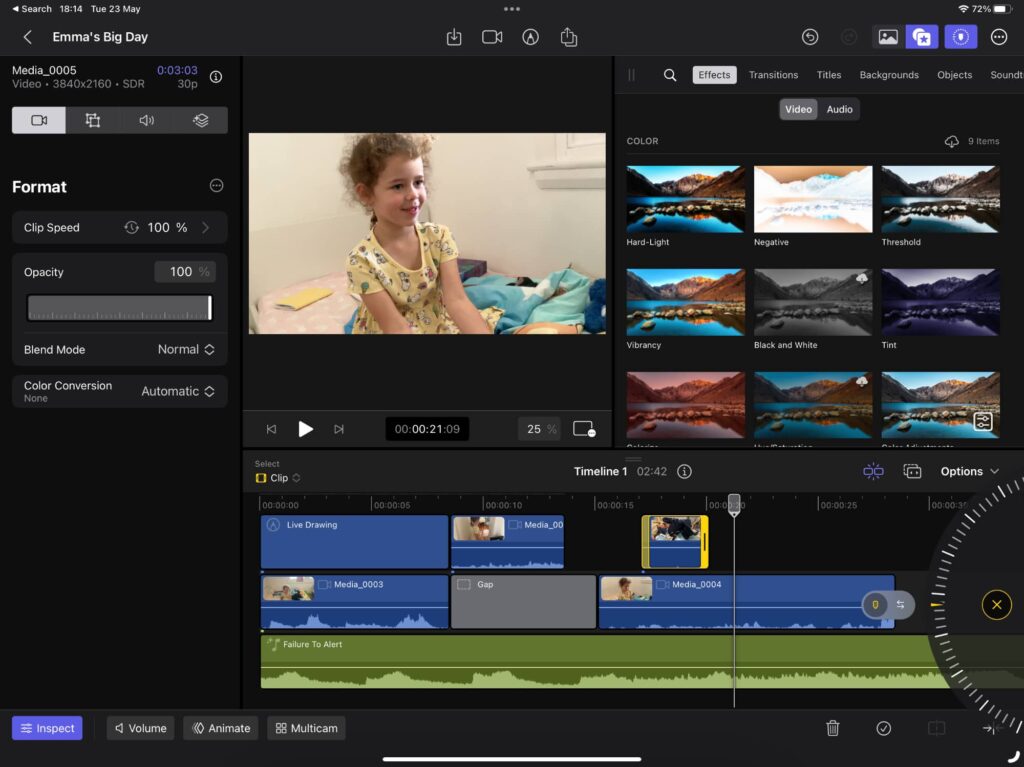 The good news is that if you're familiar with Final Cut Pro on the desktop, adapting won't be difficult at all.
It's practically the same interface, except the whole thing feels easier to use with touch and a pencil. Pinch and zoom to open up those video timelines, and you can drag effects, music, and other videos straight into the projects and timelines easy enough. You can find an on-screen jog controller if need more finite control your position on the timeline, and the Apple Pencil is supported, too.
There's also support for Stage Manager here, so if you're using Apple's multitasking manager brought with iPadOS 16, you'll be able to resize Final Cut Pro and still run other apps side-by-side. We wrote our review of FCP for iPad literally by keeping our note-taking app on the side of our Final Cut Pro window on the big iPad Pro, though it's less roomy on the smaller models.
Apple has also built a camera inside the iPad version of Final Cut Pro, and that's a huge win for folks working inside the app. It doesn't just add to the package, but provides a way to automatically import from within the software you're using, much like how Lightroom offers a camera that captures RAW.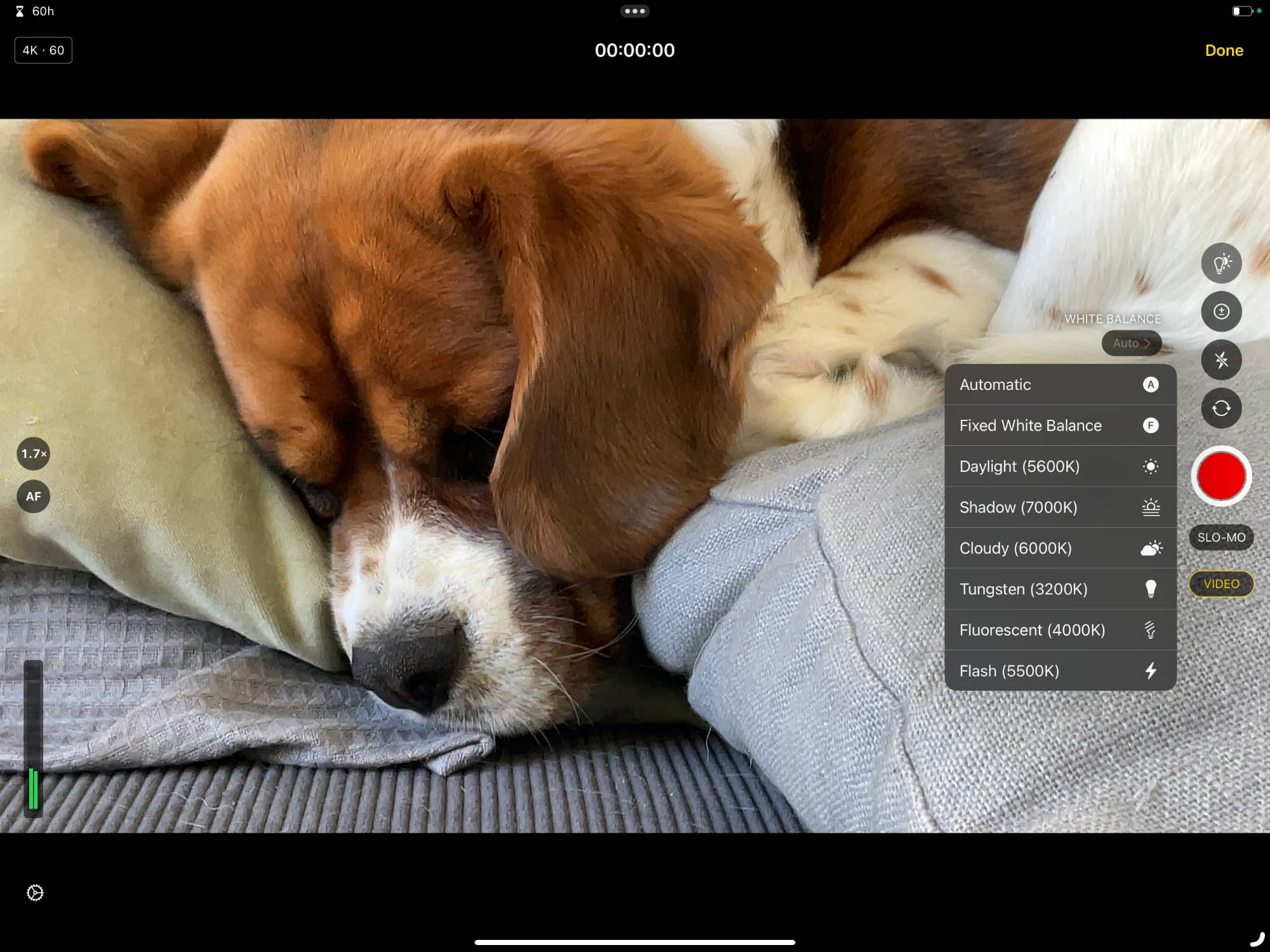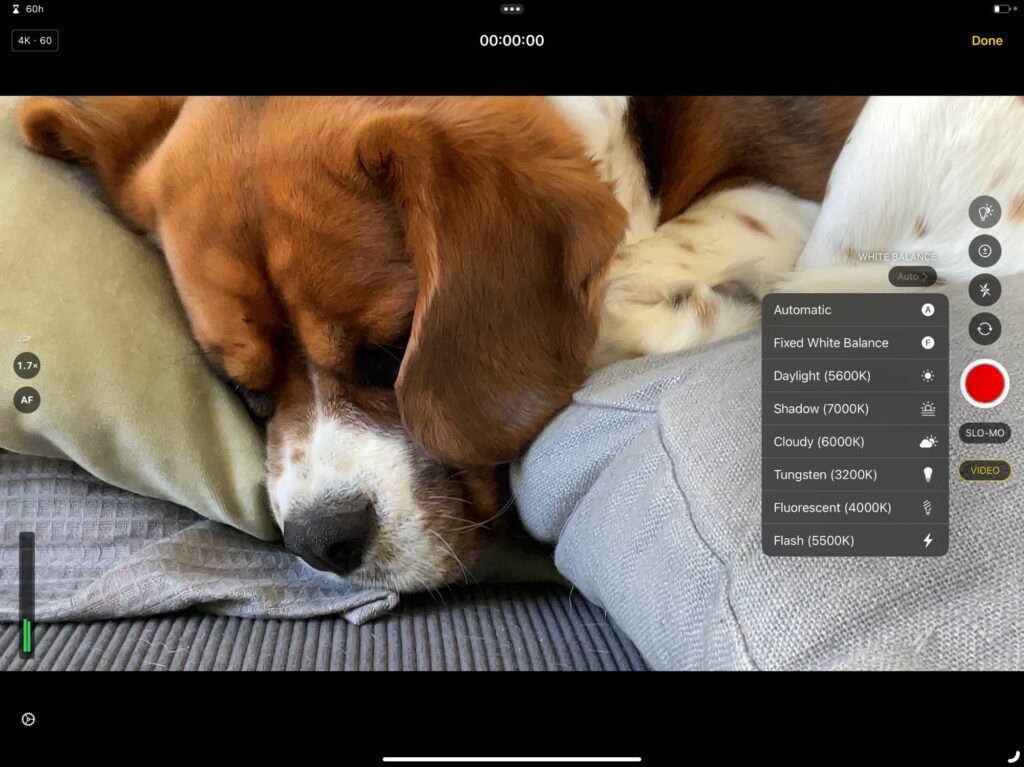 What does FCP on the iPad need?
But it's not quite the same as Final Cut Pro on the desktop, and there are some absences.
For instance, if you have other titles or effects that you've downloaded and normally use in your FCP projects, Final Cut Pro on the iPad won't exactly accommodate you, at least not from the tests we've tried. There's nowhere to install them at least easily, not like dragging a folder or two into another folder directly on the Mac.
It's the same if you normally work in Motion, because while FCP exists on the iPad with this launch, Motion does not.
Getting more pro-grade apps on the pro-grade iPad feels like a very gradual thing. First Logic Pro and Final Cut Pro, and maybe Motion next, though we can think of some other apps we'd like before that.
Does Final Cut Pro on the iPad change anything?
While extra titles and effects will likely come in a future update, FCP on the iPad has other reasons to be excited, with one obvious one being that portability.
All of a sudden, the iPad makes professional-grade video editing portable beyond the solutions offered by other players, such as Luma Fusion. This is exciting for that reason, and because you can now take big video editing projects with you, or even start them on the road solely on the iPad. That's something Adobe doesn't yet accommodate for, with Premiere missing in action with a proper mobile editor.
With just an iPad Pro and a subject, you can begin a project, capturing and doing a quick edit, or even a full one. It's impressive.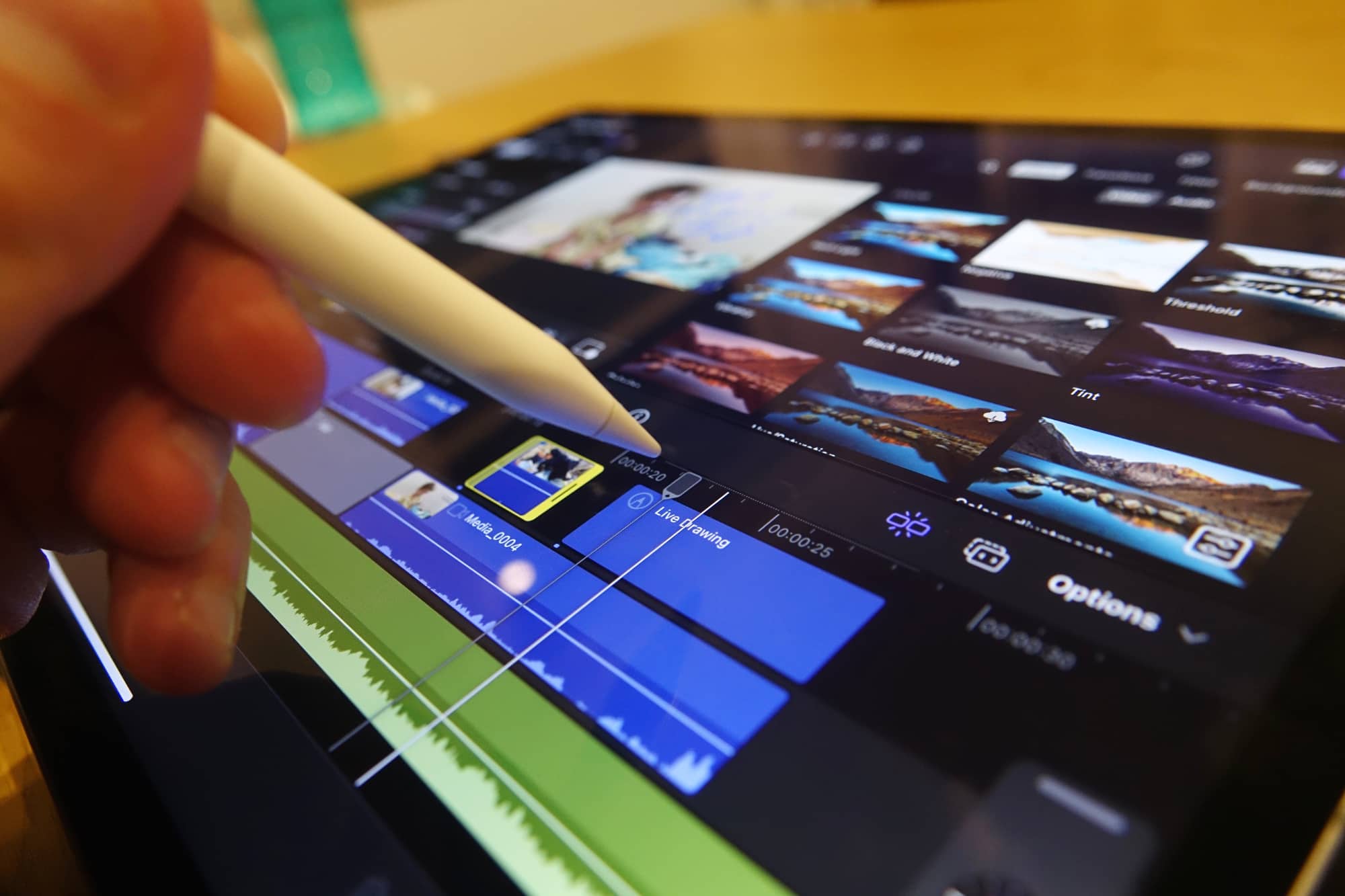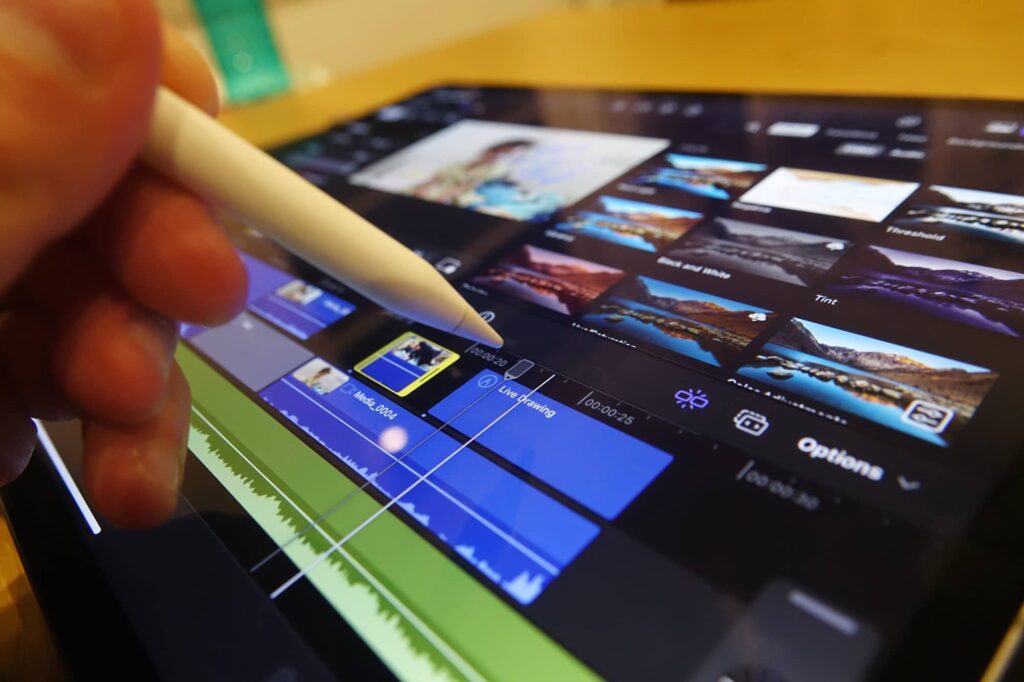 But it's also impressive because it puts Final Cut Pro in reach of more people.
For years, I've been more of an Adobe person, and for the longest time, I didn't give Apple's apps a chance. In recent years, I've been playing more with Logic Pro, and in the past two years, had switched entirely from editing in Adobe Audition to Logic Pro. I just prefer it now. As my skills have grown, I've even managed to make some music in the software.
Last year, I decided to try the same approach with Final Cut Pro, and have been giving myself projects to build those skills up.
To that end, Final Cut Pro on the desktop isn't always super user-friendly, though it has its moments. Once you're comfortable, though, you can build a video in the space of an hour or two, capturing on a camera, importing, editing, and exporting.
But Final Cut Pro on the iPad feels even more accessible, and that can only be a good thing.
The interface is easy to adapt to, and it hardly feels like you're really doing more than simply dragging, dropping, and moving a cursor to a play head to make changes.
The built-in camera is an immediate winner, offering you HD to 4K support across multiple frame rates, and there's focus control, white balance, and exposure. Plus it all takes that video and throws it directly into the project, saving you a step.
If you have multiple iPhones, you could set up a multi-cam environment and edit between angles, making life easier for yourself there, too.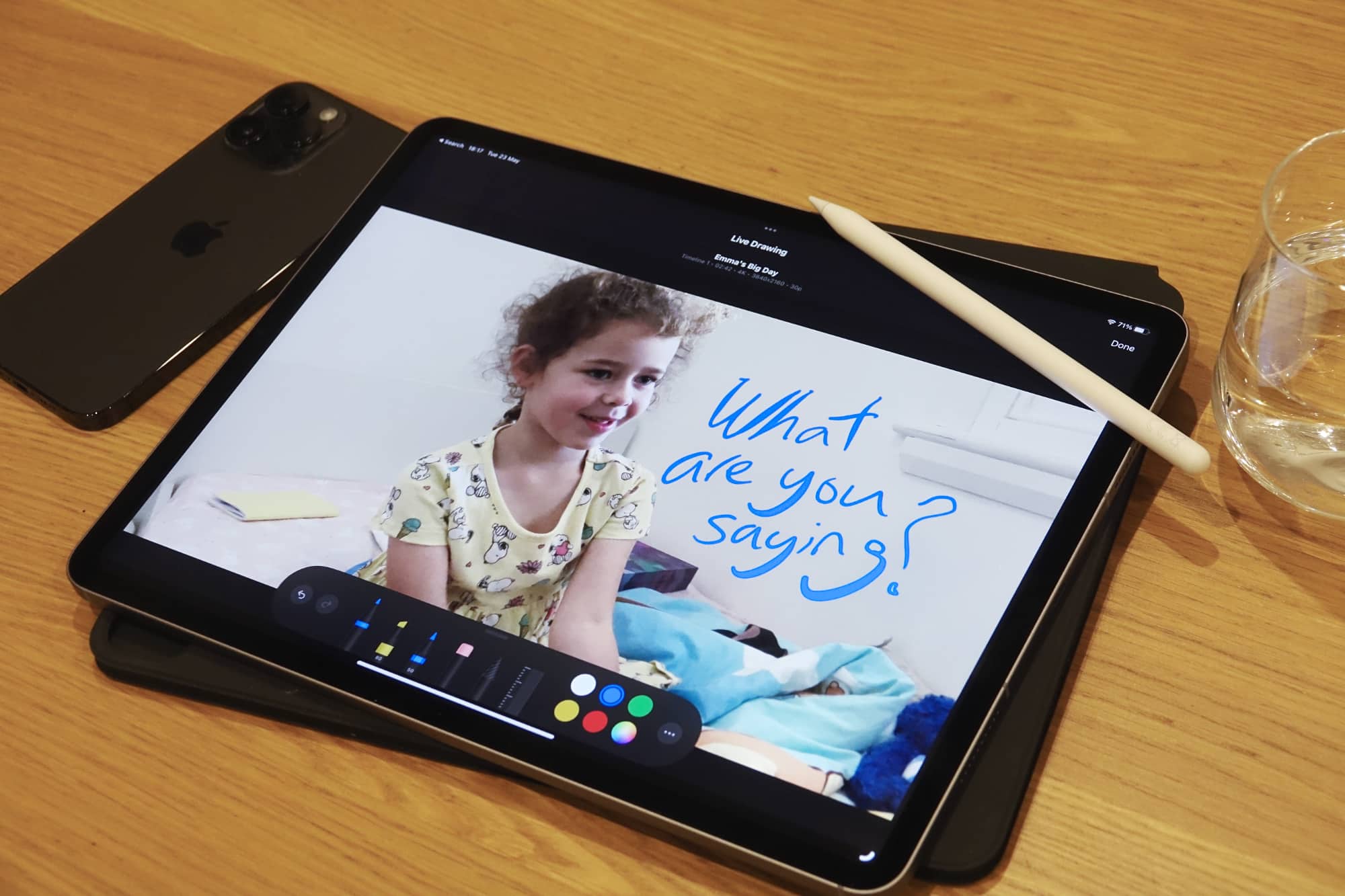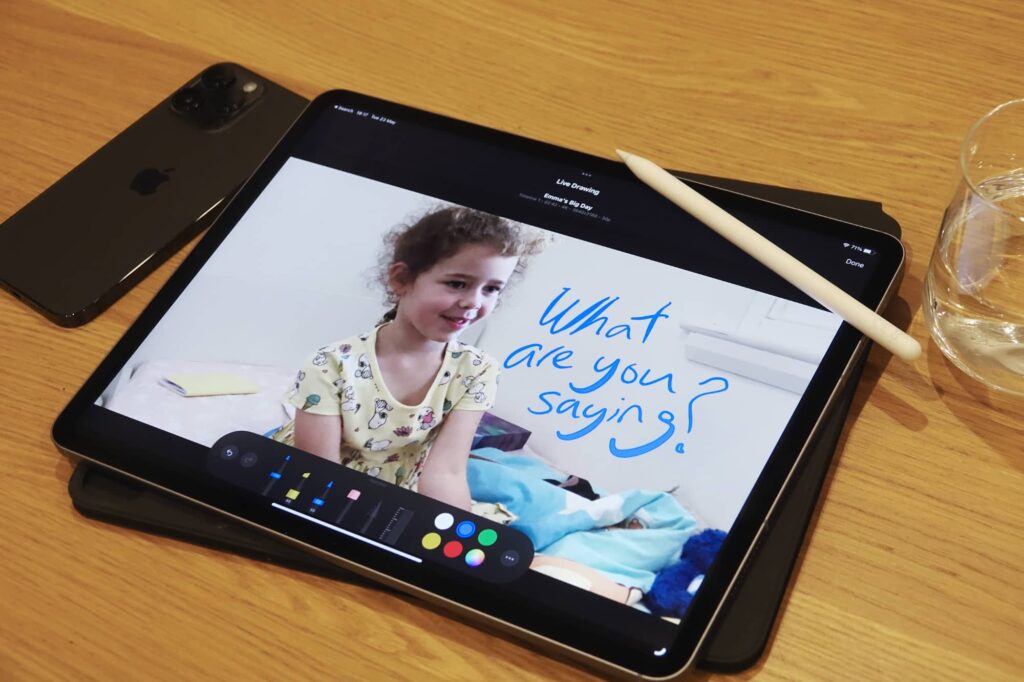 Apple has even made the Pencil useful, allowing you to scrub through timelines without having to touch the screen and using the Pencil to draw in titles that can animate, or even use it as a form of drawing if need be. Granted, it doesn't track over a subject like with augmented reality, but it's a start, and title drawing animations on a desktop video editor always take a lot of time to do with your own text, compared to this which is just so easy.
The ease of use is what makes Final Cut Pro on the iPad so exciting.
It's so easy. It's nothing short of a game-changer.
Is Final Cut Pro on the iPad good value?
It also comes with a monthly or yearly cost, which is kind of a new thing for Apple software.
Up until now, Final Cut Pro has been $499 outright in Australia for an app that has been updated regularly. Like its audio-editing sibling in the $299 Logic Pro X which also receives fairly regular updates, you bought Apple software with a "buy once, update seemingly forever" mentality.
The $6.99 monthly or $59 yearly approach for the iPad apps changes things, so is it still good value?
Yes. In fact, you'd need to pay a good eight and a half years of Final Cut Pro's $59 yearly cost to even equal the $499 cost.
Granted, the features aren't exactly the same yet, and there are still things Apple needs to improve upon and throw in. But right now, a $59 yearly plan price doesn't seem like much when it comes to bringing FCP to go.
Yay or nay?
It won't be for everyone, that said, and if you only have a passing interest in making videos, FCP on the iPad probably isn't for you. The fact that you need an Apple Silicon iPad only complicates matters, because this is clearly not made for every iPad, working only on the M1 iPad Air, M1 iPad Pro, and the M2 iPad Pro.
We'll presume all future Apple Silicon iPad models will support Final Cut Pro, too, and keep in mind, Apple could trickle M-chips to models outside of the Air and the Pro in the future.
We tested FCP on the iPad with both the M1 iPad Air and the M2 iPad Pro for this review, and found little in the way of major differences, beyond how the cameras handled and the size of the screen. Clearly, the bigger and better the iPad that you have, the more capability you have. That's not exactly rocket science.
But also, neither is Final Cut Pro. In fact, Final Cut Pro on the iPad is a much more accessible Final Cut Pro, and a conversion worth trying out.
Now all we need is for Apple to bring Xcode to the iPad, and we might never need an MacBook again. Maybe.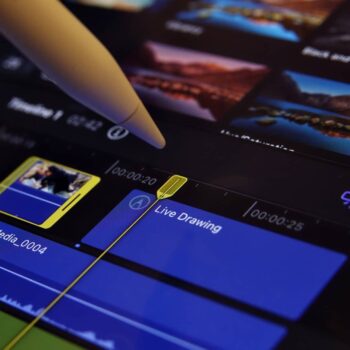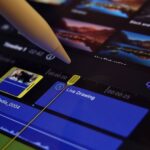 Apple Final Cut Pro for iPad
The good
Brings Final Cut Pro projects to go
Surprisingly easy to use
Supports Multicam setups
Allows you to draw and write with animations kept in the timeline
Includes a handy camera thanks to what's included on the iPad
Works in Stage Manager with varying window sizes
The not-so-good
May not run every project
Importing titles and effects is a bit of a grey area
Requires an iPad with Apple Silicon