It was probably one of the first things we said about Apple's pro-grade iPad Pro: where were the pro-grade apps? Well they've finally arrived.
Two-generations into an Apple Silicon-based iPad model, our last iPad Pro review begged the question: what will Apple do with all that power?
Specifically, why have we not seen an iPad powered by the same chip found in its laptops take advantage of the software you can use on its laptops. That was the question we were stuck at, and it continued on from questions we had with the first Apple Silicon iPad Pro, the M1 model, which needed something to take advantage of all that power.
This week, we have an answer, even if it's one that has taken a few years to build up to: Apple's desktop-class creative apps working on its professional mobile device, the iPad Pro.
In late May, Apple will be releasing new versions of its creative apps made especially for the iPad, with Logic Pro for iPad coming to all Apple A12 model iPads and higher, while Final Cut Pro for iPad will need an Apple M1-class chip of higher.
While the latter of these basically makes it for the iPad Pro and most recent M1 iPad Air, Logic's need for an A12 or higher means any current iPad can handle the pro-grade music app, which itself may be a more complex pro-focused version of GarageBand, which is also available on every current iPad.
What's coming in Logic Pro for iPad?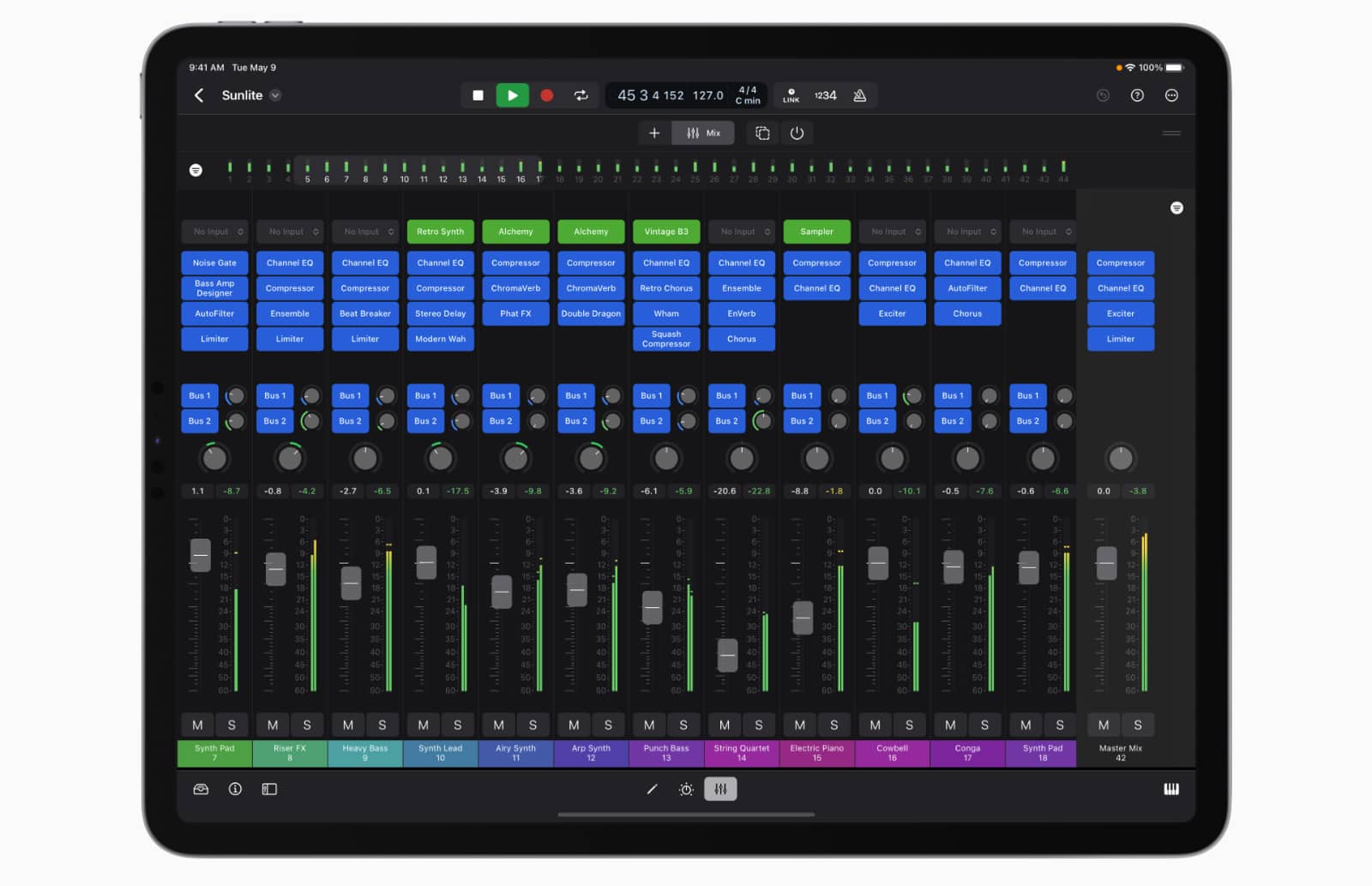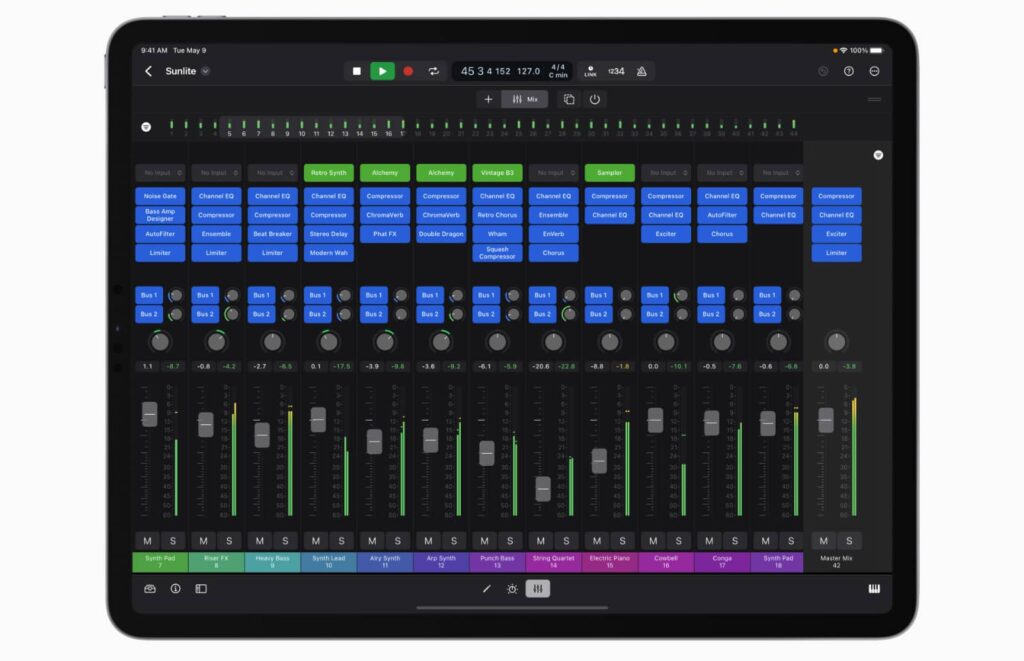 Similar to the desktop version but clearly made for the iPad, the first big piece of software from Apple coming to a portable environment is Logic Pro, and it's one that seems very much like its desktop counterpart.
The app will include a sound browser for dragging in instruments and sound files, plus support for instruments and effects, though we've not yet heard how third-party plugins will be installed (or if they can be).
However, over 100 instruments and effects plugins in Logic Pro will be accessible on the iPad version, and there's also support for multi-touch, allowing virtual instruments to be played and manipulated using the touchscreen of the iPad, complete with an on-screen keyboard like what you can find in GarageBand.


Like that tool, there's support for drums and beats, providing a portable place to engineer, and Logic for iPad will also support cross-platform compatibility, meaning projects made and editing on desktop will be able to be edited on the iPad, and even the other way around, too.
You won't need an Apple Silicon-class chip for Logic Pro, either, making it compatible with a whole heap of iPads out there, and essentially offering a way for would-be and pro-level musicians to move on beyond the basics of GarageBand and go full on into Logic properly.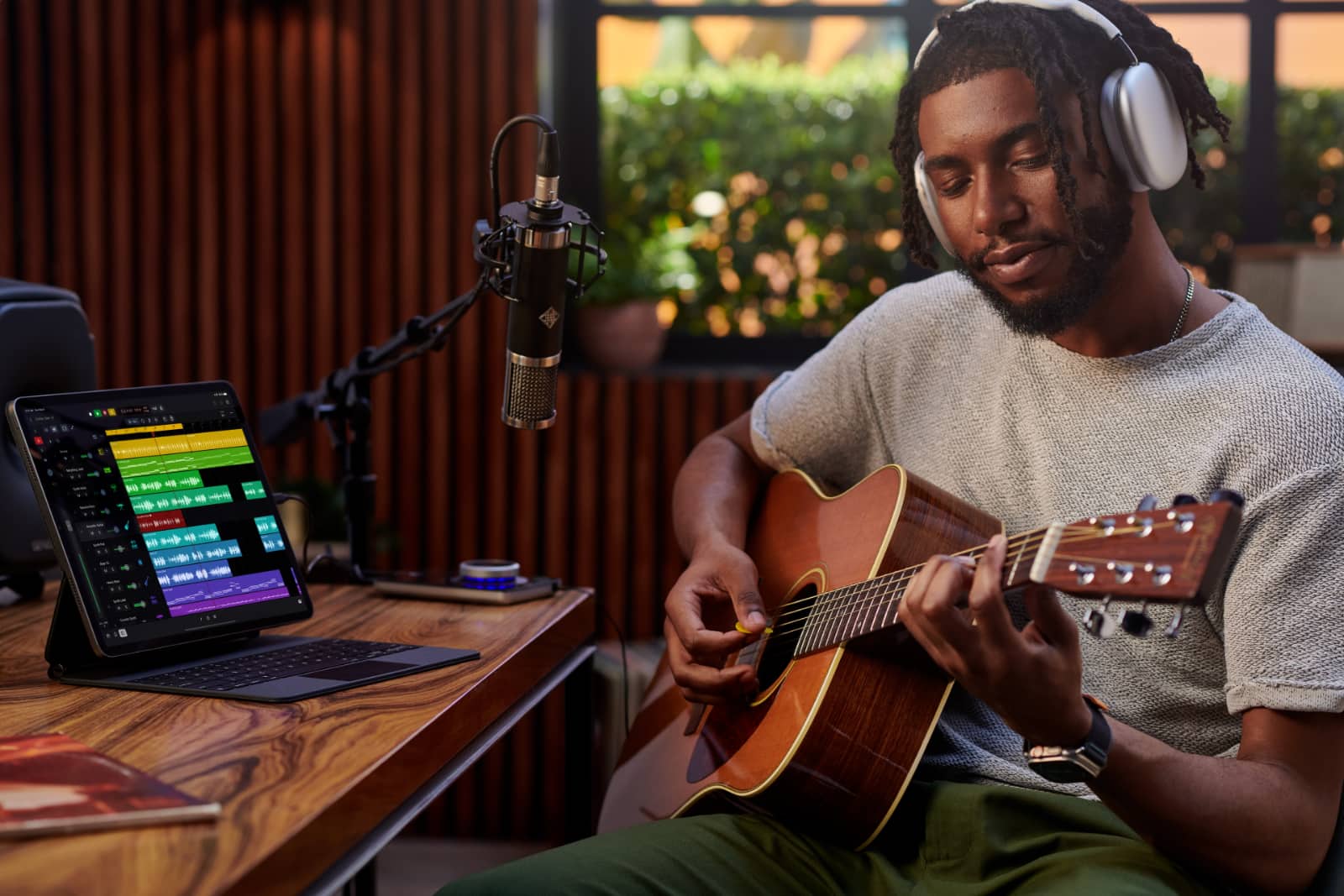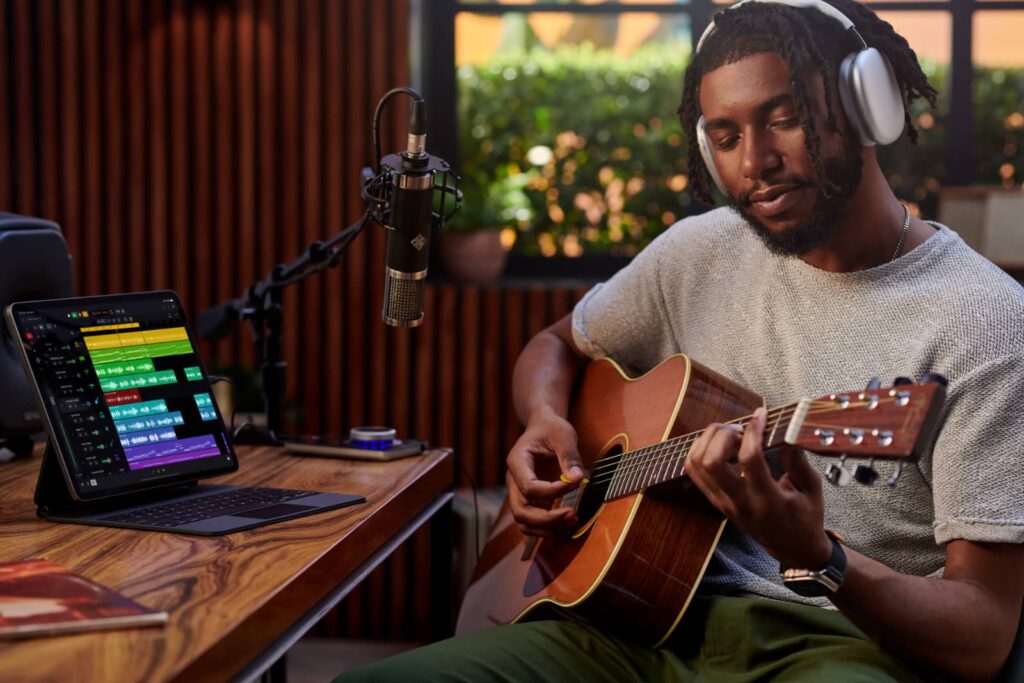 What's coming in Final Cut Pro for iPad?
Needing that new class of chip makes Final Cut Pro for iPad very different, and basically gears it at the pro-level audience only.
After all, an iPad Pro is hardly an inexpensive gadget, and we're likely going to see Apple take advantage of what its M1 and M2 Silicon can do, given it can handle 4K video with no sweat.
That is one of the features of Final Cut Pro for iPad, which will also include a pro camera mode to take advantage of the camera built into an iPad. While we're hesitant to suggest capturing videos on an iPad, the camera found on an M2 iPad Pro is pretty meaty, and can handle 4K ProRes, making it suitable for Final Cut Pro.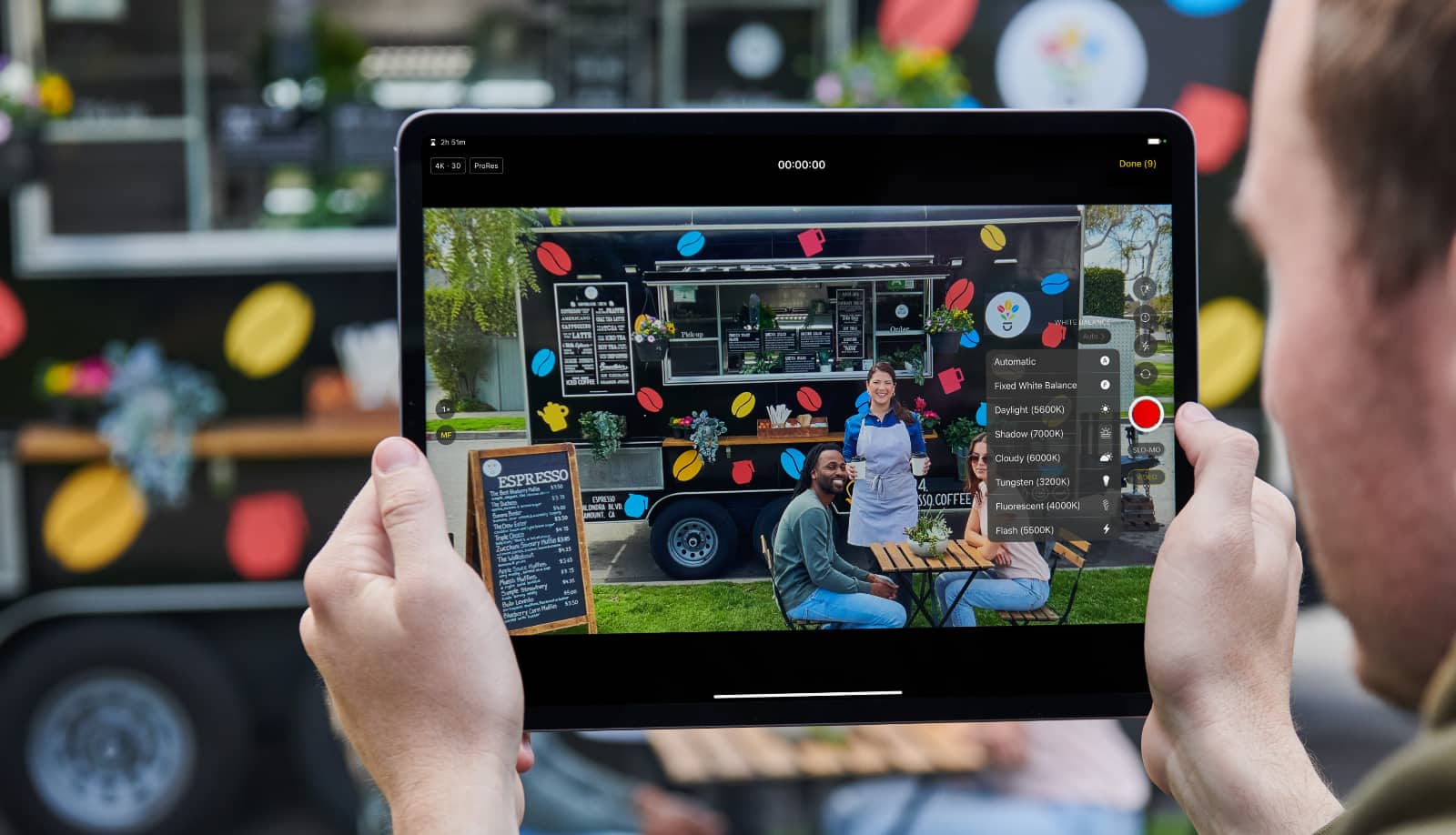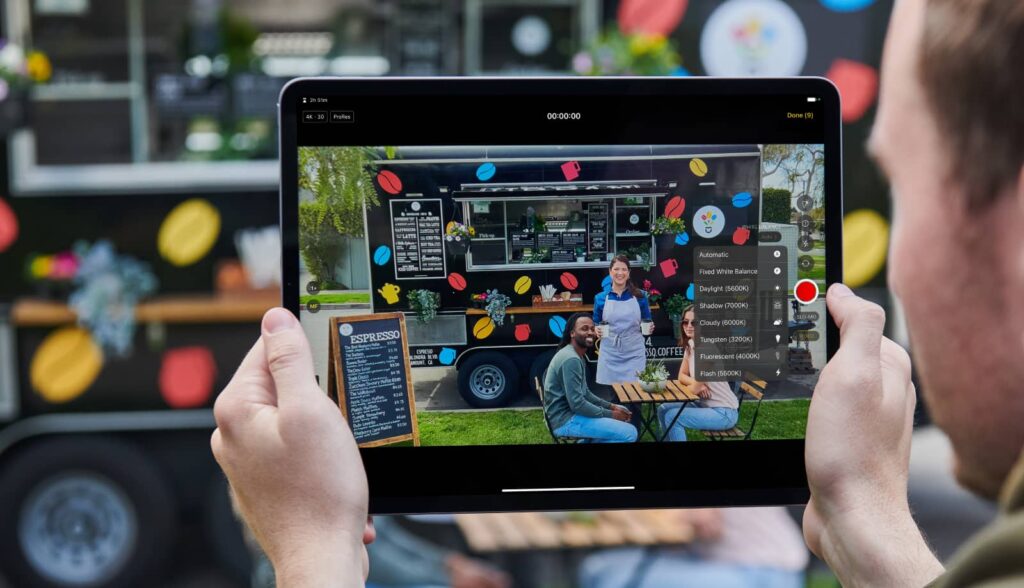 So Apple is giving FCP on iPad a camera, and it's a little more capable than the basic camera found on iOS or even iPadOS. Rather, it'll include white balance options, manual focus control, and a sound monitor.
You can also pair it with other recordings, such as from an iPhone, and connect clips for a Multicam setup, allowing you to switch camera angles between perfectly synced up audio.
Apple's iPad version of Final Cut Pro also sees some very interesting additions, including a virtual jog wheel to give you more finite control scrubbing as you edit, support for the Apple Pencil's hover state to preview videos without touching the screen, and a way to animate drawn titles by simply writing on the video edit using a markup feature.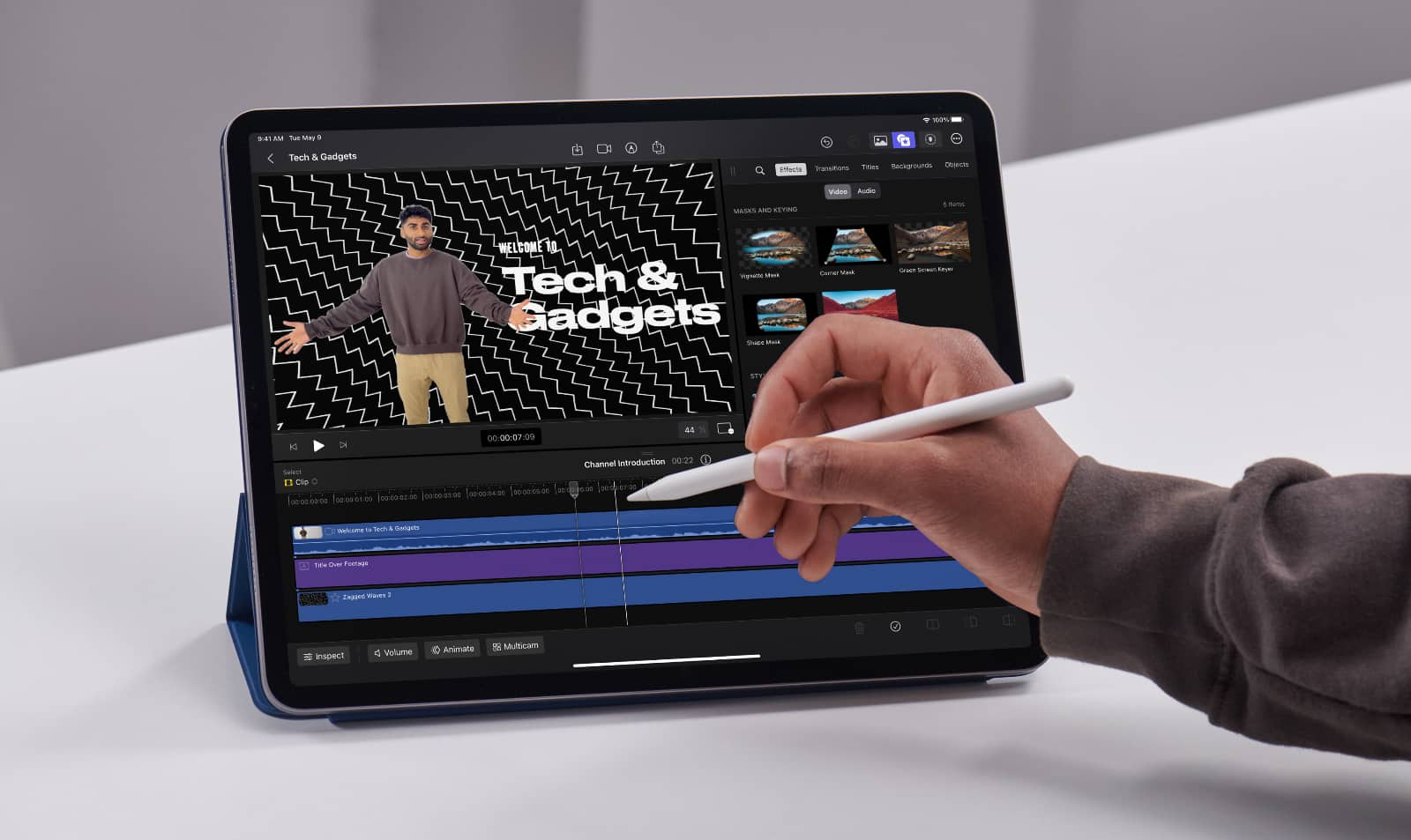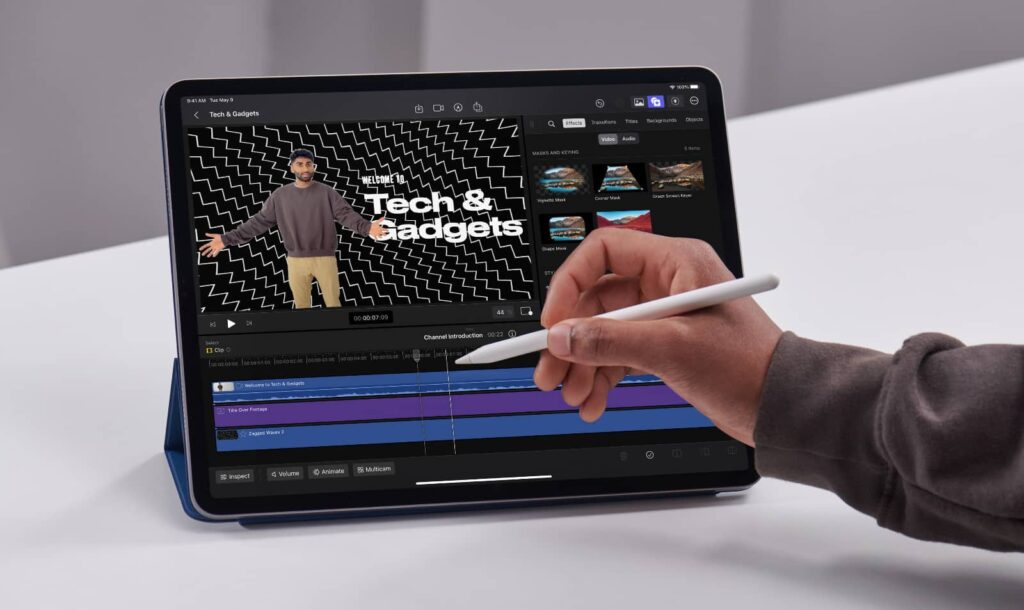 For anyone that has ever had to animate titles frame by frame or use Motion titles, this seems like a massive addition, and could mean animated videos will be a lot easier with the touch interface of the iPad thrown in.
There are other features worth mentioning, such as Scene Removal, which uses machine learning to capture a subject in a clip without a green screen and separate it from the background, plus an Auto Crop feature which can adapt footage to match vertical or square aspect ratios, handy if you're exporting to Instagram or TikTok later on.
Titles, effects, and audio presets are also supported, though much like with the third-party Logic plugins, Apple hasn't quite said if or how users will be able to throw in external bits and pieces just yet.
We suppose we'll hear more about it closer to the May 23 release date.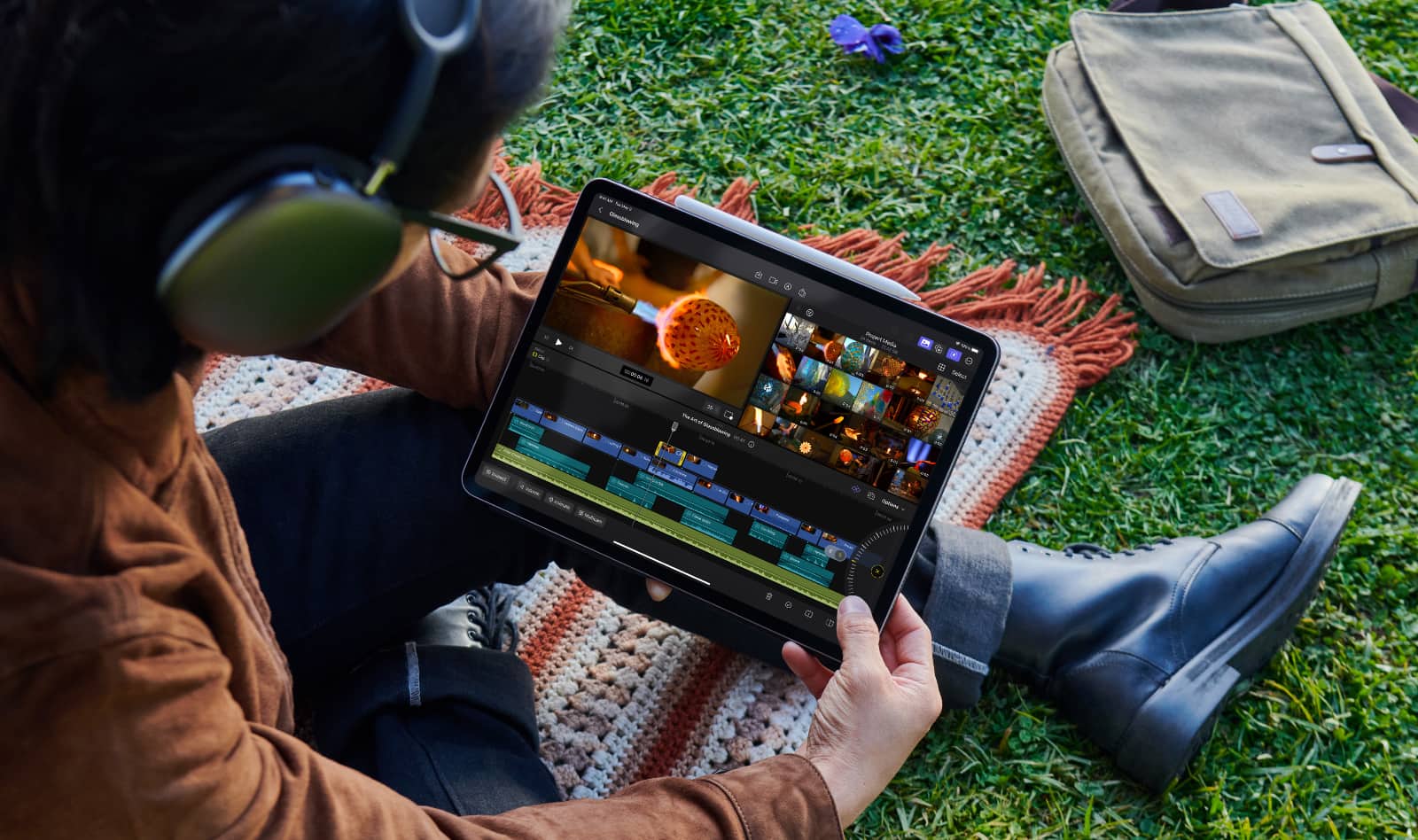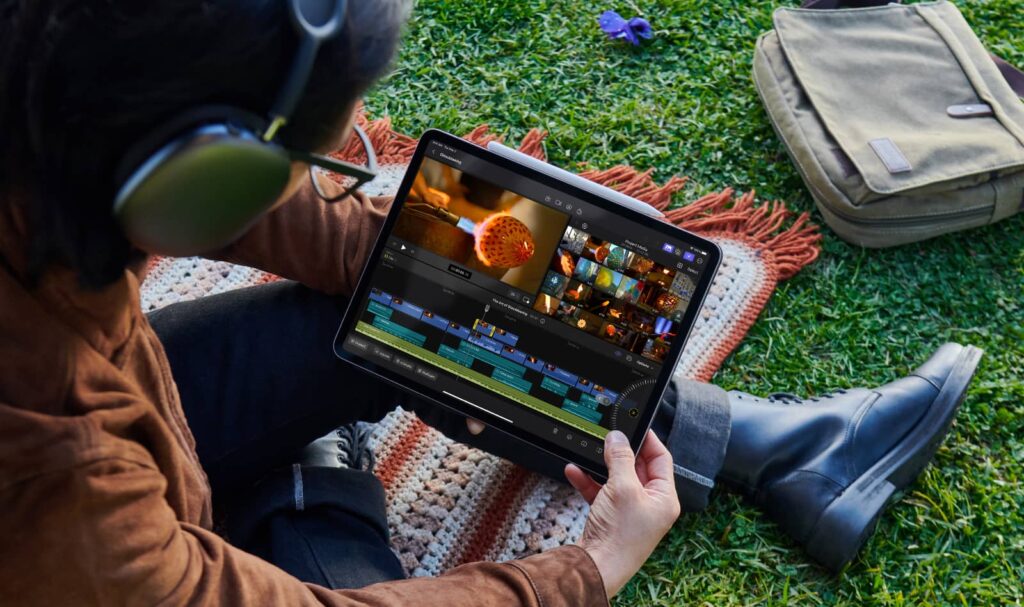 Apple signs onto subscription app pricing
While the addition of pro-level apps on the iPad is a welcome surprise (about time, actually), a change in pricing is a touch disheartening, with these apps adopting subscription pricing.
Individually, each app will cost $7.99 per month of $59 per year, skipping the buy-once approach Apple uses for its desktop counterparts of the same app. By comparison, Logic Pro on the Mac costs $299.99, while Final Cut Pro costs $499.99 for a license.
Comparatively, it's pretty easy to see why Apple might switch to subscription pricing, with the $59 yearly amount to five years of Logic Pro's $300 outright cost and eight years of Final Cut Pro's $500 outright cost, though anything more giving Apple a bit of extra profit for the cost of a long-term subscription.
For short-term uses, the new pricing may make Apple's pro-level software more accessible, hitting a max of $59 per year for each or a choice of $7 monthly.
But if you're someone who switched from Adobe's Premiere to Final Cut Pro or Adobe's Audition to Logic because of Adobe's push to subscription-everything, this move may seem a touch frustrating. While it'll likely mean regular updates like Apple normally provides to its creative apps, it does mean Apple's subscription apps will need to be very competitive, especially as rivals bring machine learning innovation across its video editing solutions, as well.
About the one upside could be that at least in comparison to Adobe, Apple's subscription apps are downright cost effective, offering a monthly and yearly option that for each maxes out at just over $50.
We'll know if they're worth it closer to the end of the month, though, with both Final Cut Pro and Logic Pro for iPad arriving on May 23.