Quick review
Cubo AI Plus - $499
The good
Cute aesthetic blends wood, plastic, and the look of a bird
So much thought has been put into the industrial design
Background sound mode makes your phone a baby monitor even while doing other things
Supports a two-way mode to let you talk to your kids via the camera
Sleep analytics are genuinely interesting provided you have access to them
Works on both iOS and Android
The not-so-good
Cubo's crying alerts tends to fire on every sound
Services side is frustrating because you'll need to pay more to get the most out of the camera
No battery
Expensive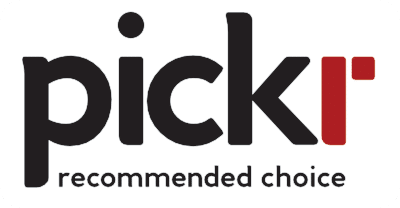 Baby monitors can feel uninspired and disconnected from the world of modern tech. Cubo AI Plus is totally distinct from that, and may well be baby monitor for parents of today.
It's not easy being a parent, but technology can help. White noise generators and sounds for smart speakers can ease your child to sleep at times, good phone cameras will let you always be ready to capture a great shot of your kids, and if you want to deal with your relatives complaining they need more photos, consider gifting them an always-connected smart display with a regularly-updated Google Photos account.
But one of the more obvious gadgets parents should definitely consider is the baby monitor. Aside for letting you listen in to what your kids are doing while sleeping, these days it can provide so much more. It's a direct eye on your children with an app to let you check in on your phone.
The problem is many cameras are just that: the basics. They can come with a video feed in a separate device or just provide a security camera app with a look in, almost as if your kids were being monitored by one of the many smart security cameras out on the market today. Not every baby monitor is the whole kid-watching package you expect them to be.
Mere minutes after setting up the Cubo AI Plus, I recall glancing at the Arlo Baby we had planned to use in the new little one's room and thinking why didn't Arlo's option seem as well thought out as this. Turns out that was just the tip of the iceberg.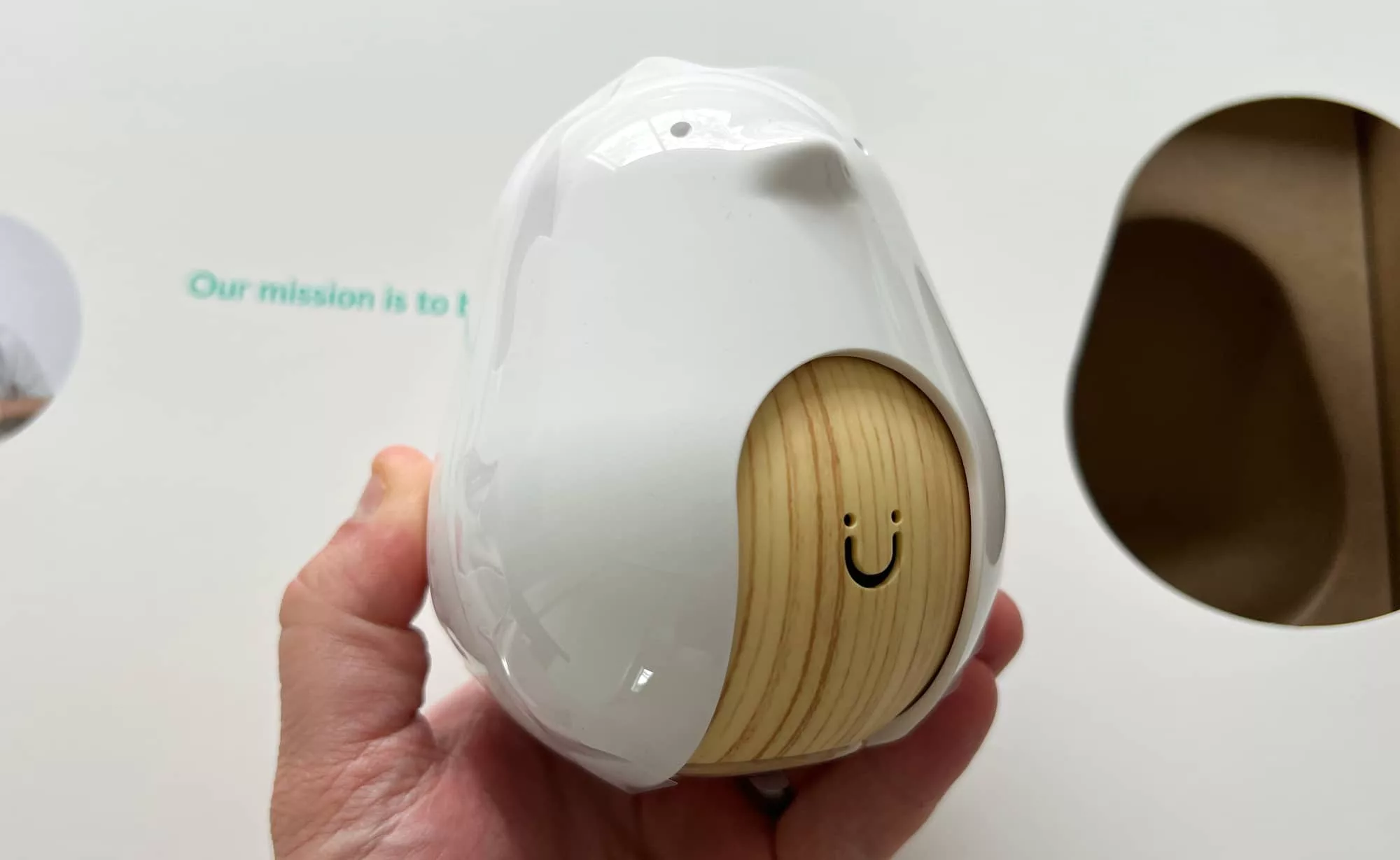 What is the Cubo AI Plus?
A generation of baby monitor from a brand you've probably never heard of, Cubo's AI Plus is one of the few that seems to exist for the modern age.
Netgear used to produce the Arlo Baby, but it has since been sidelined, and Uniden still makes a variety of baby monitor as does Oricom and VTech, but the models can seem a little old school. There's also something from Owlet, and it's one of the few that feels switched on for today, and it's not alone.
Cubo's take on the baby monitor is made for today's parents, with a WiFi-enabled baby monitor able to track crying, coughing, and other events, and it even looks good, too.
The hardware provides Full HD 1080p video with black and white night vision support, sleep analytics at times, automatic photo captures, and even delivers some sharing if you want the relos to be able to watch your little one as they snooze.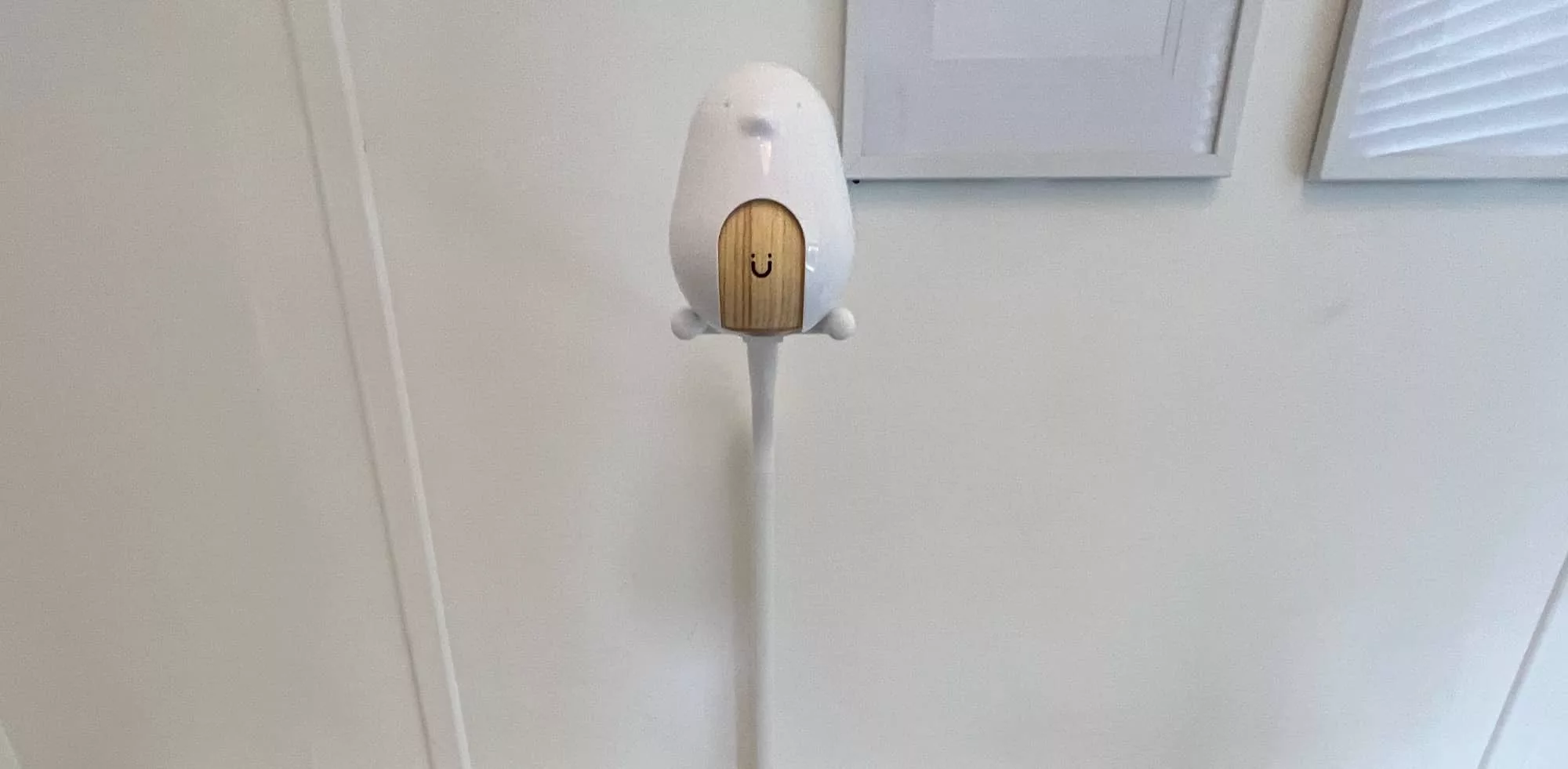 What does the Cubo AI do?
Plain and simple, the Cubo Ai is a baby monitor, arriving with a curiously clever stand and design, and some surprisingly switched on software, almost to the point that we're surprised other manufacturers haven't thought of it before.
If you have a child you want to keep watch over, the Cubo Ai plus resembles a bird, and one that can be perched on a stand all too easily.
It can arrive with a few methods of positioning, be it a crib mount, floor stand, or mobile stand, and it comes packing features focused on folks who have kids.
For instance, there's a night light built-in and a speaker, the former handy for keeping kids calm while the latter can play lullabies meant to do much the same. A little USB C plug can plug directly into the Cubo providing a temperature and humidity sensor, two pieces of information that'll let you know if it's too hot or cold in the room, and the USB C power plug goes right into this.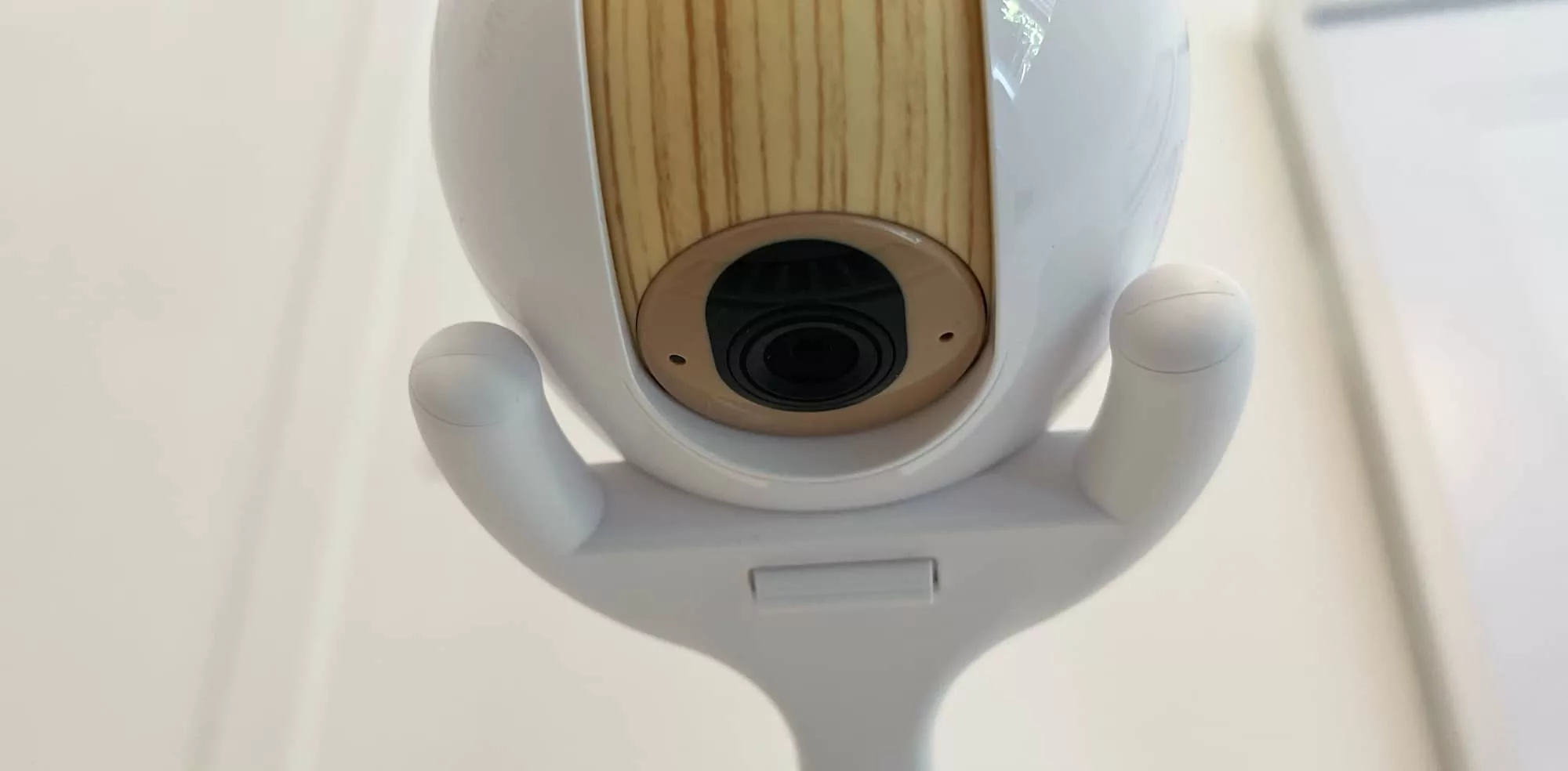 Inside the bird-shaped casing is a camera lens that can be positioned down at a cot or aimed elsewhere, and it includes a 1080p Full HD camera sensor with a microphone, because listening to your baby is important.
All of this information is sent over 802.11a/b/g/n/ac WiFi 5 to the Cubo AI network and your app login, where you'll get notifications aplenty on the Cubo AI app, available for iOS and Android.
Every notification arrives with a bird chirping sound if your notification sounds are switched on. Get used to it; you're going to get a lot of them.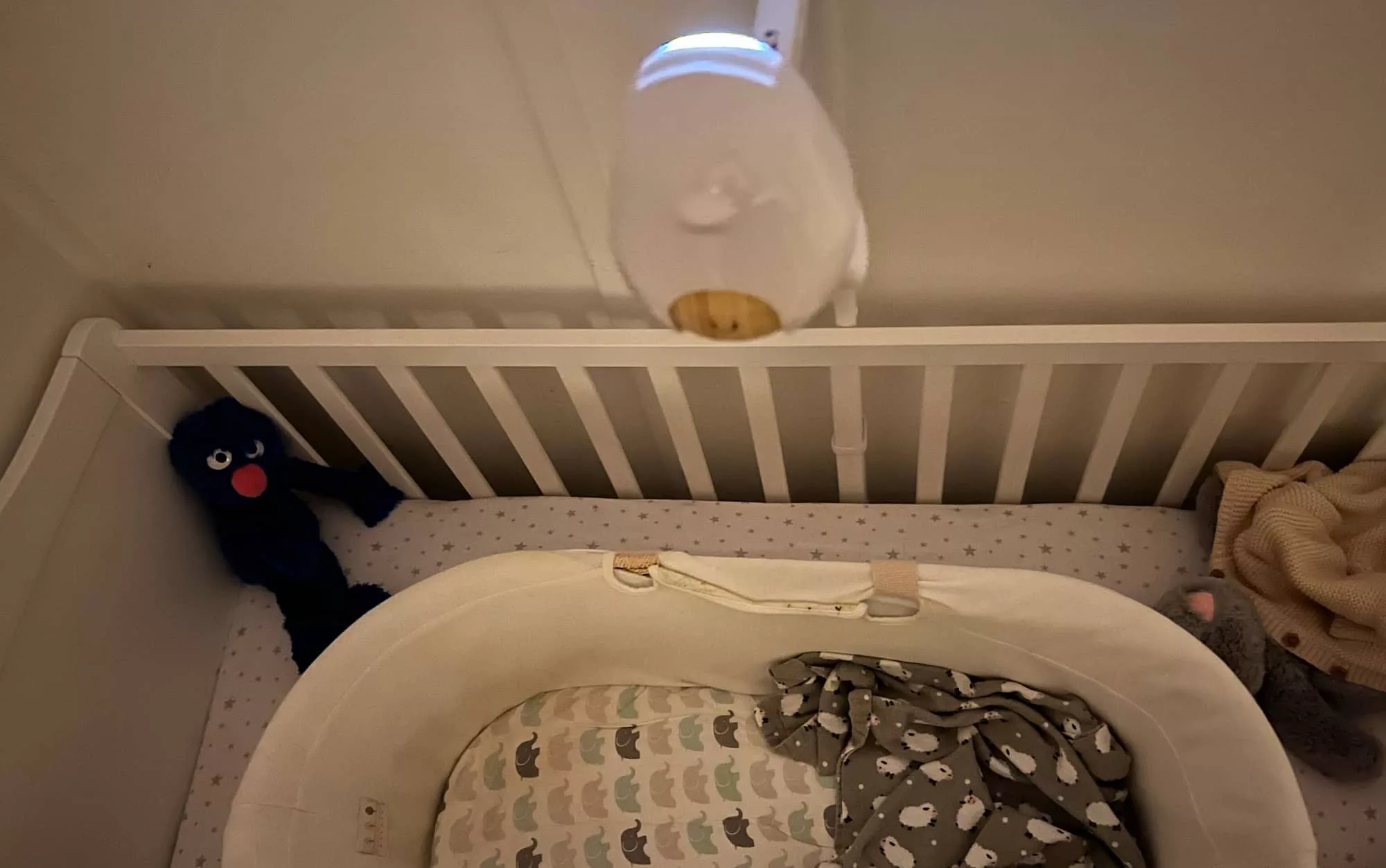 Does it do the job?
Before getting stuck into letting Cubo do its thing, you need to set that up, which is really no different to any other camera, baby or otherwise. Set the camera up with your WiFi, install and set up the app, create an account and so forth, and you'll have the camera ready to go for your bub. All good.
None of this is dramatically different for any smart security device, but we definitely need to mention how strong the industrial design is with this baby monitor.
Every step of the way, Cube's approach to design is something to be admired. Our box included three stands, sitting on the floor, mounting to the side of the cot, or positioning somewhere else, and each was designed beautifully. There's no battery in the Cubo AI Plus, so make sure you pick a place relatively near a power point, or at the very least where you can plug in a long enough USB C cable.
Plastic is the name of the game regardless of which you pick, but Cubo has clearly thought things through, making some intelligence design choices.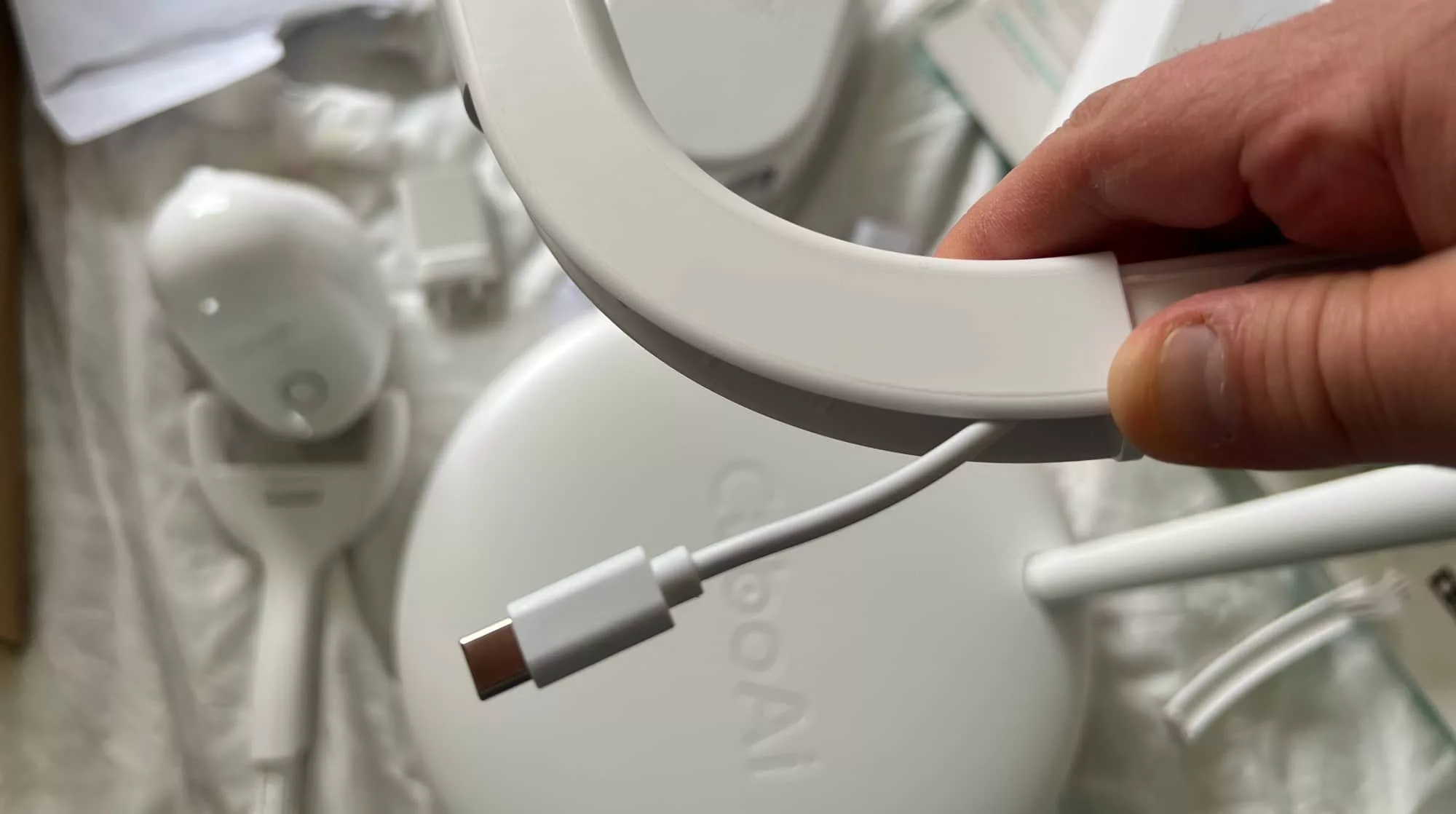 For instance, if you opt for the stand, you'll use a water pouch as a weighting mechanism not unlike a sandbag to hold the stand down, setting up velcro straps to hold the stand to the side of the cot for stability.
The joins that fit the stand are all plastic and snap in place with ease, and there are obvious ways to guide a cable through the stand, so the whole thing can look seamless, keeping the camera positioned and stable without making it look silly in the room.
You can choose to track temperature and humidity with the included special sensor that just plugs in, but it's your choice, and the Cubo AI Plus camera sits on its perch looking very cute, the faux wood grain finish in the bird shape appearing friendly over your Bub's place.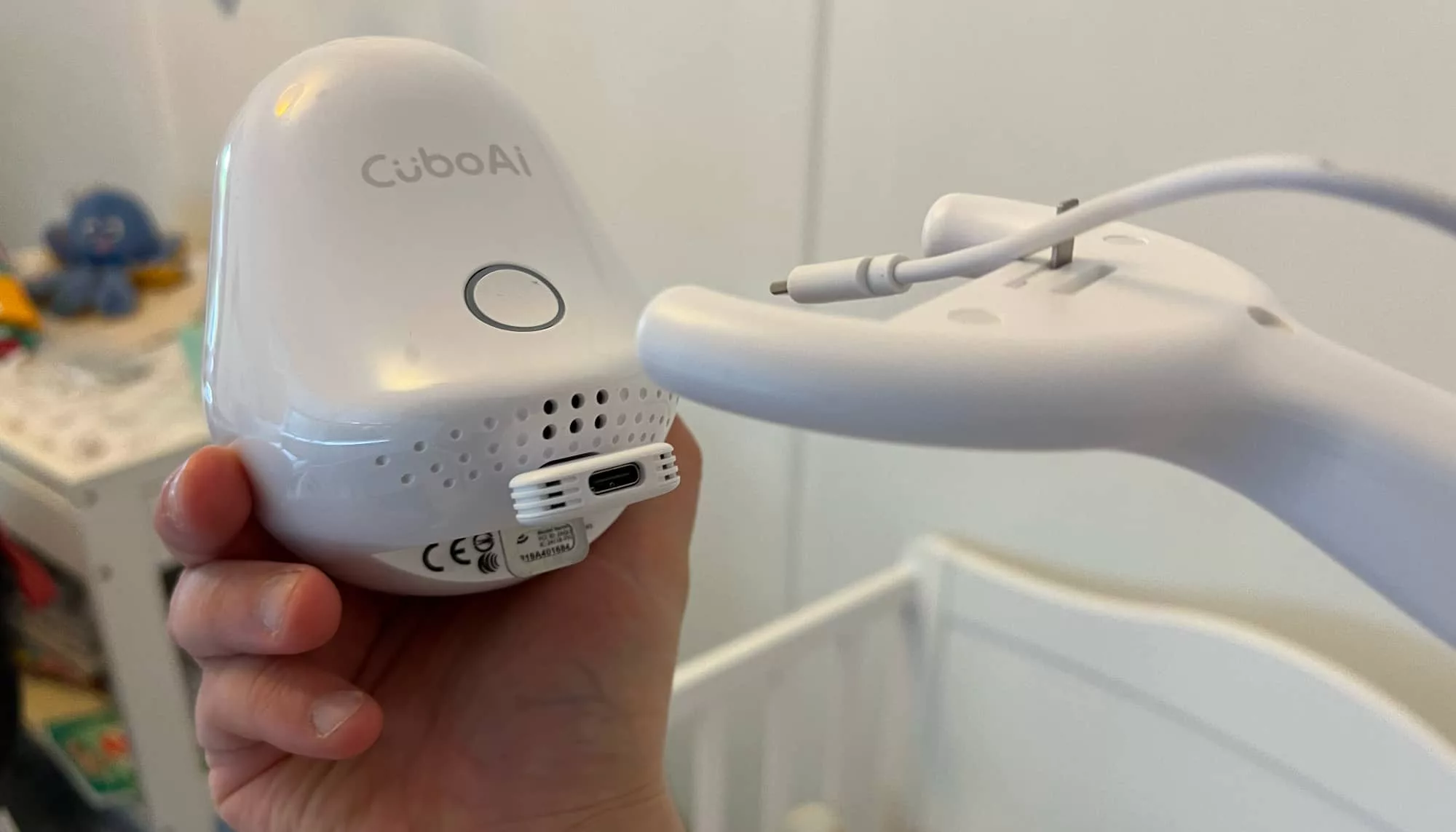 The hardware design of Cubo AI Plus is so well thought out, it's next to impossible to screw up, which might explain why the manual is so small. You get parts, but they're all labelled and the whole thing feels like IKEA for baby cameras.
With such solid work on the hardware side, you have to know that something is coming up that needs work, and that's where we need to talk about the software.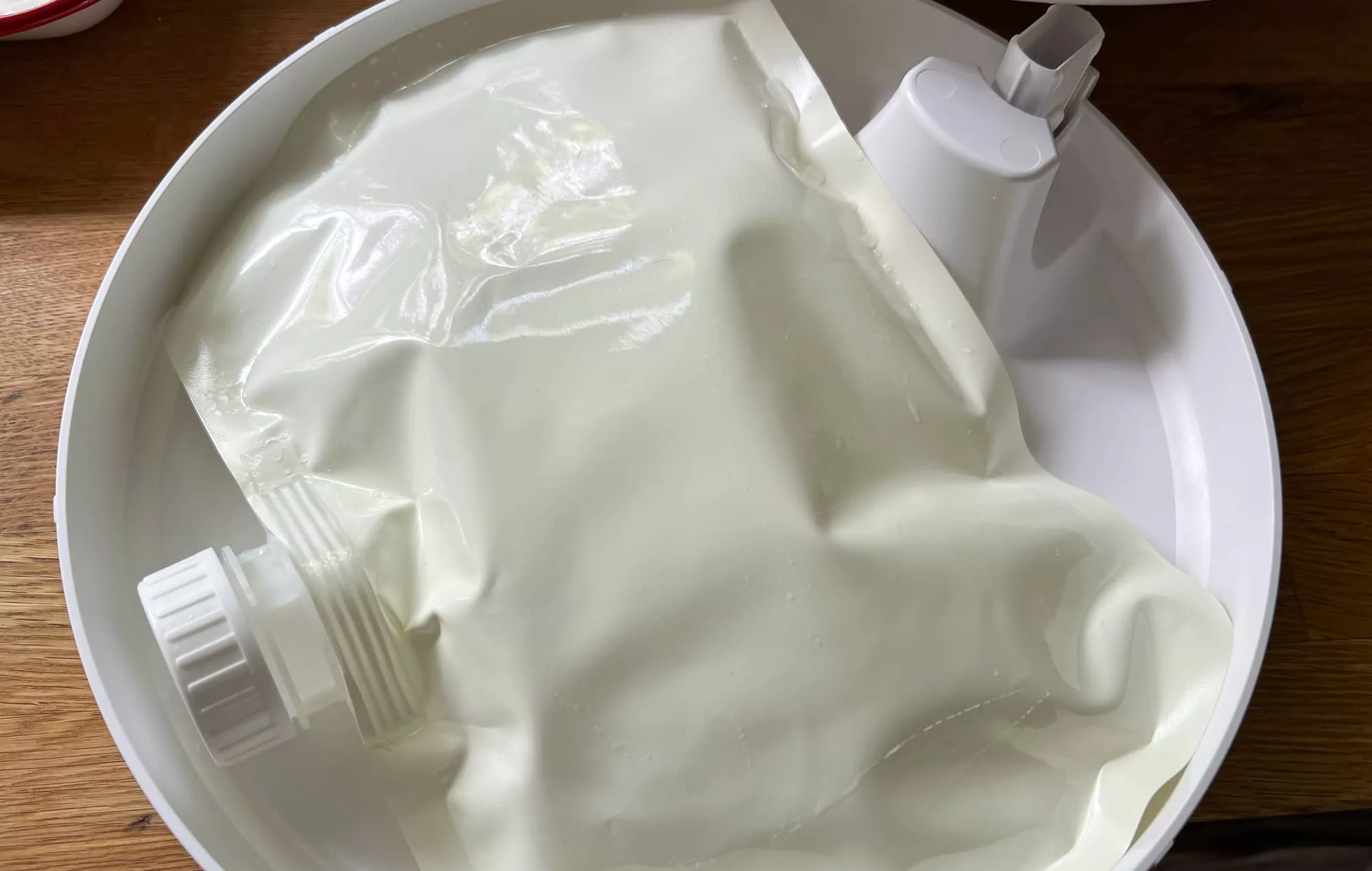 What does it need?
While the camera is one part of the package, the software is the critical one, and for the many things it gets right, it also struggles with others.
For instance, we love how you can leave the app running in the background and keep listening to the audio coming from the Cubo baby monitor.
Background sound is a tremendously useful feature that we've not seen in a baby security camera before, and means you can keep on using your phone and still hear what's going on. This works on Android and iPhone alike, and even when a phone is on standby and charging, so you can keep your phone screen off and charging and still listen to what should be a sleeping bub.
You can also talk to your kids through the built-in speaker, and hear them respond, giving you a way to keep in touch when you're not there. And just like that, one parent has suddenly become a bird.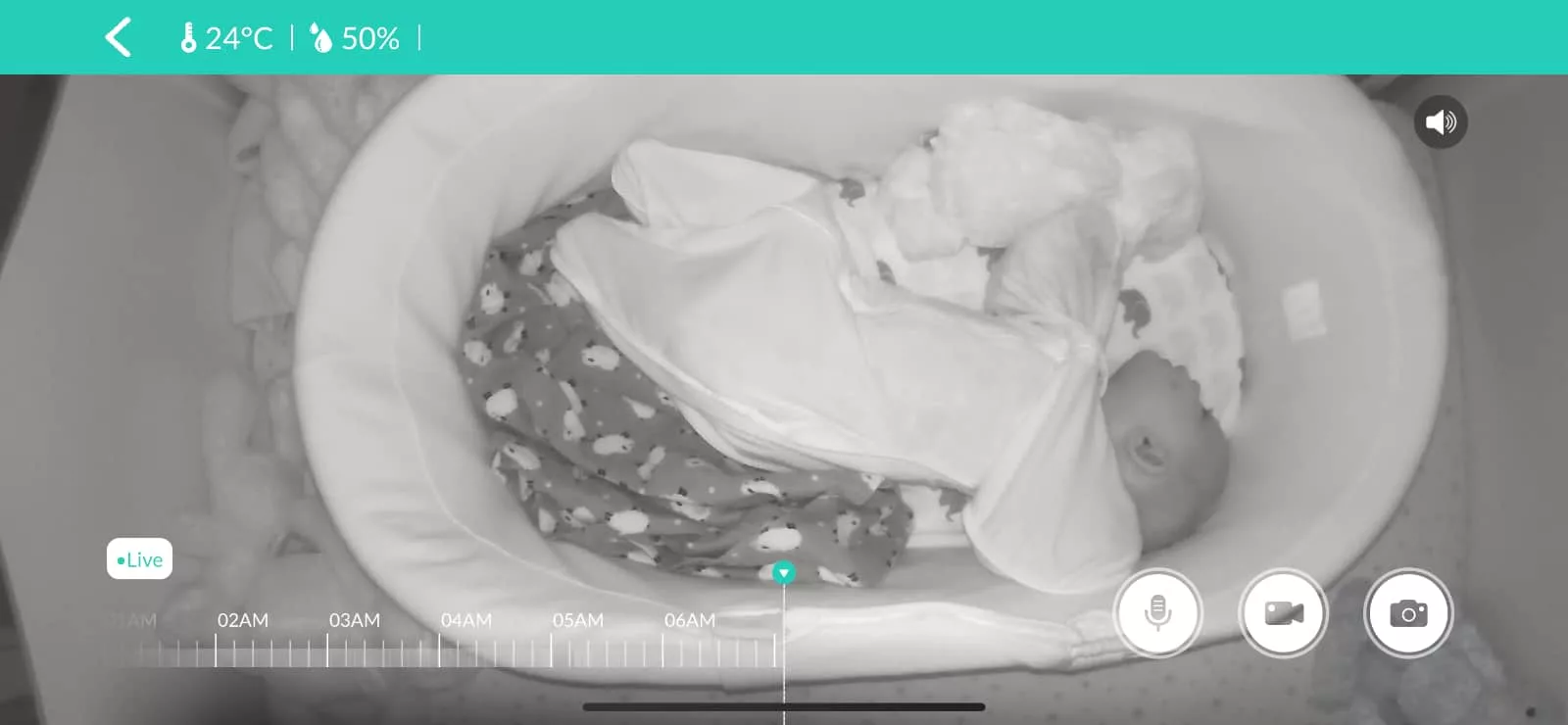 The idea of baby sleep analytics are also really interesting, and it's one of the main features that seems to set Cubo apart from the crowd.
Not just a monitor, the system can track wake up times from the child and caregiver interactions, giving you a guide as to how and when your child is sleeping, if they are at all.
It's a great indication of the sleeping patterns your child may or may not have. In the months we brought our preemie child home, sleep analytics provided a genuinely useful look at what sleeping looked like for our second-born, and tended to explain why mum and dad were often sleep deprived.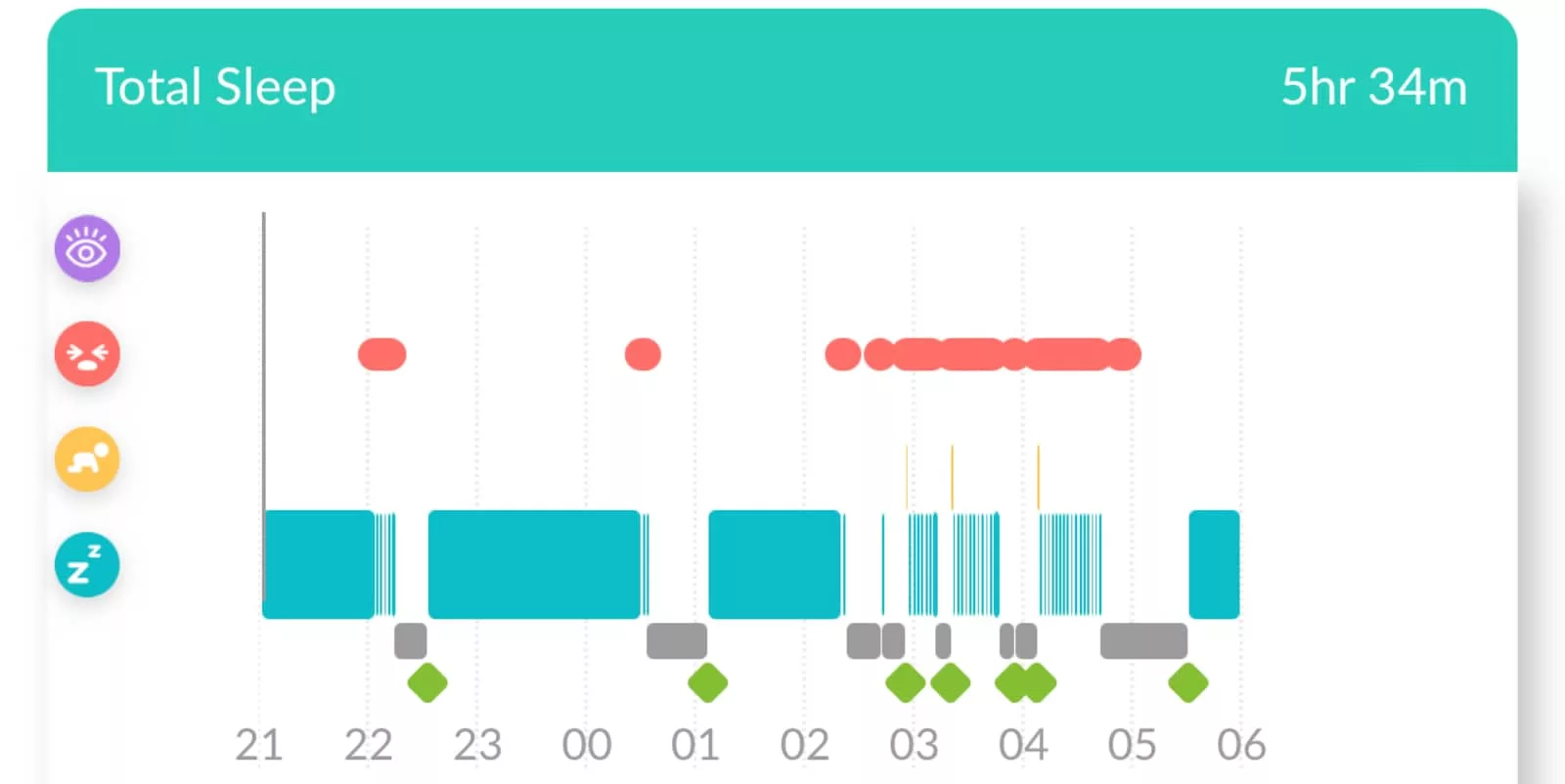 Unfortunately, the sound alerts on the Cubo Ai aren't as fantastic as the rest of the feature set, and it really makes you question what exactly is "Ai" about the Cubo Ai in the first place.
Screams are almost always completely wrong, and outside of a cough, every noise may as well be a cry. Even screams of laughter are marked as crying, though it will be pretty obvious to you that's not the case.
What's more, even though each camera is effectively mapped to a child, Cubo's AI doesn't really know the difference between one child and another.
If you only have one Cubo camera mapped to a child, and a scream clearly isn't your actual child, Cubo's AI can't directly tell you that the child it's watching isn't the child that screamed. Nevermind that it should have heard the type of screams clearly over the past however long you've been using it, a scream is a cry is a scream is a cry.
We're not sure that's "AI", so to speak. It's definitely informing you of useful information, and you should totally go in to check on your kids, but some of these notifications may be less useful than others.
Everything is the same, and that's a point of confusion. More frustratingly, the basic camera offers a cry notification, while the paid plans offer a "true cry" distinction, which begs the question: why bother needing two types of cry detection when one should be able to do it right?
Fortunately, buyers of the Cubo AI Plus will get the newer "true cry" access with the first year of access to Cubo AI Premium, which is free for the first year for folks with Cubo. Past that first year, the subscription is not free, and while you won't necessarily lose access, you will lose some features that cost money.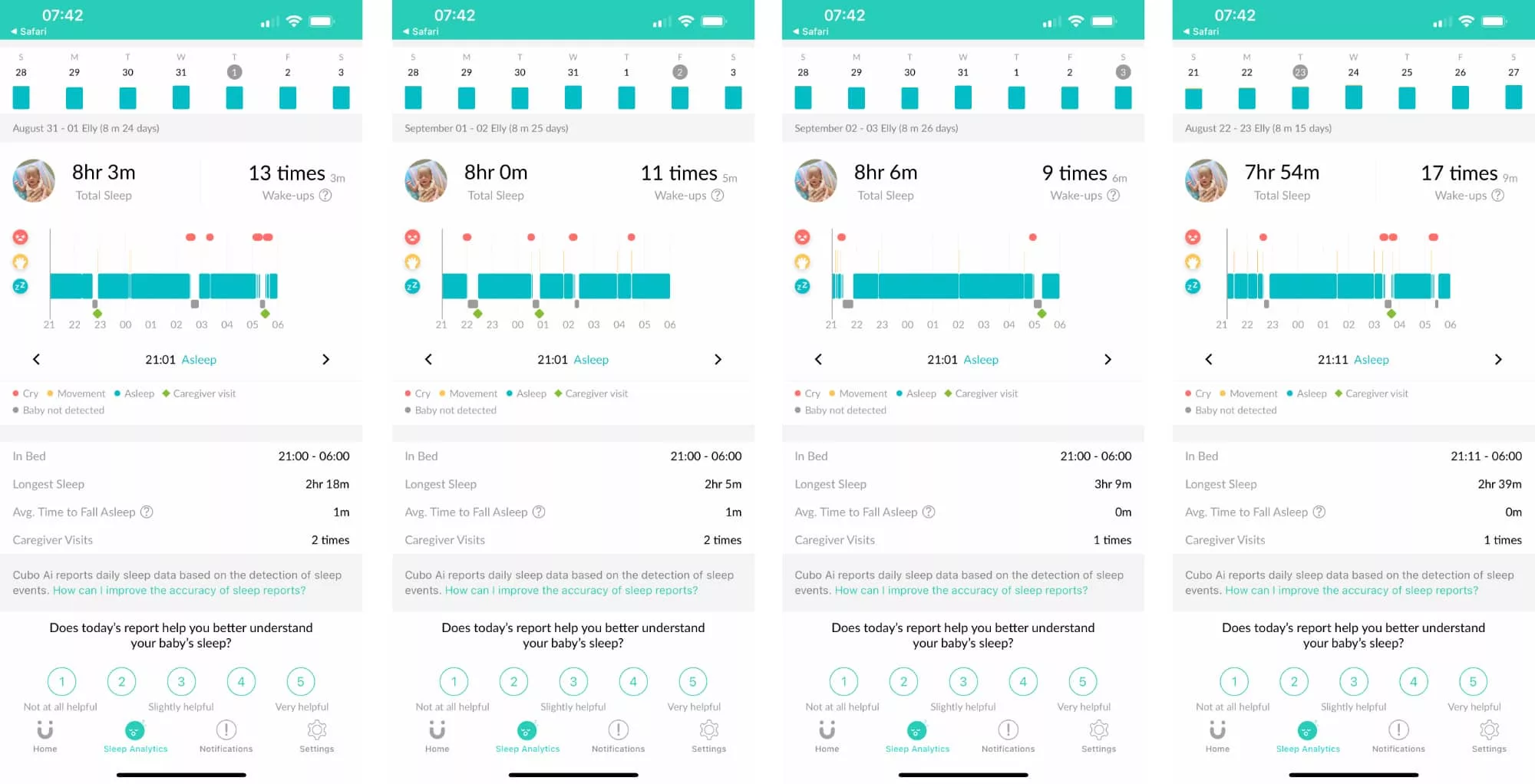 Summaries on your child's day and night including sleep analytics will cost you $11.99 per month or $119.99 per year in Cubo AI Ultimate, but if you can go without daytime sleep analytics and reporting, you'll get access to Cubo AI Premium free for the first year and then be asked for $7.99 monthly or $79.99 per year.
Both will also get you the ability to save videos and a bunch of other features, but skip the subscription and you'll get the basic Cubo AI experience, which may be enough. The basic Cubo unpaid subscription-less service excludes sleep reporting for either day or night, and doesn't include no video saving, while providing crying and coughing alerts that aren't always right and often aren't.
We get it: security makers have largerly turned to making their systems more of a Software-as-a-Service "SaaS" thing where they can keep making money off you past the initial purchase. It's annoying, but we get it.
But we're not sure the sans-subscription package for Cubo AI is that worthwhile, unless you really need the sleep reports and such. Especially since the AI is questionable whether it's actually doing a whole lot to begin with.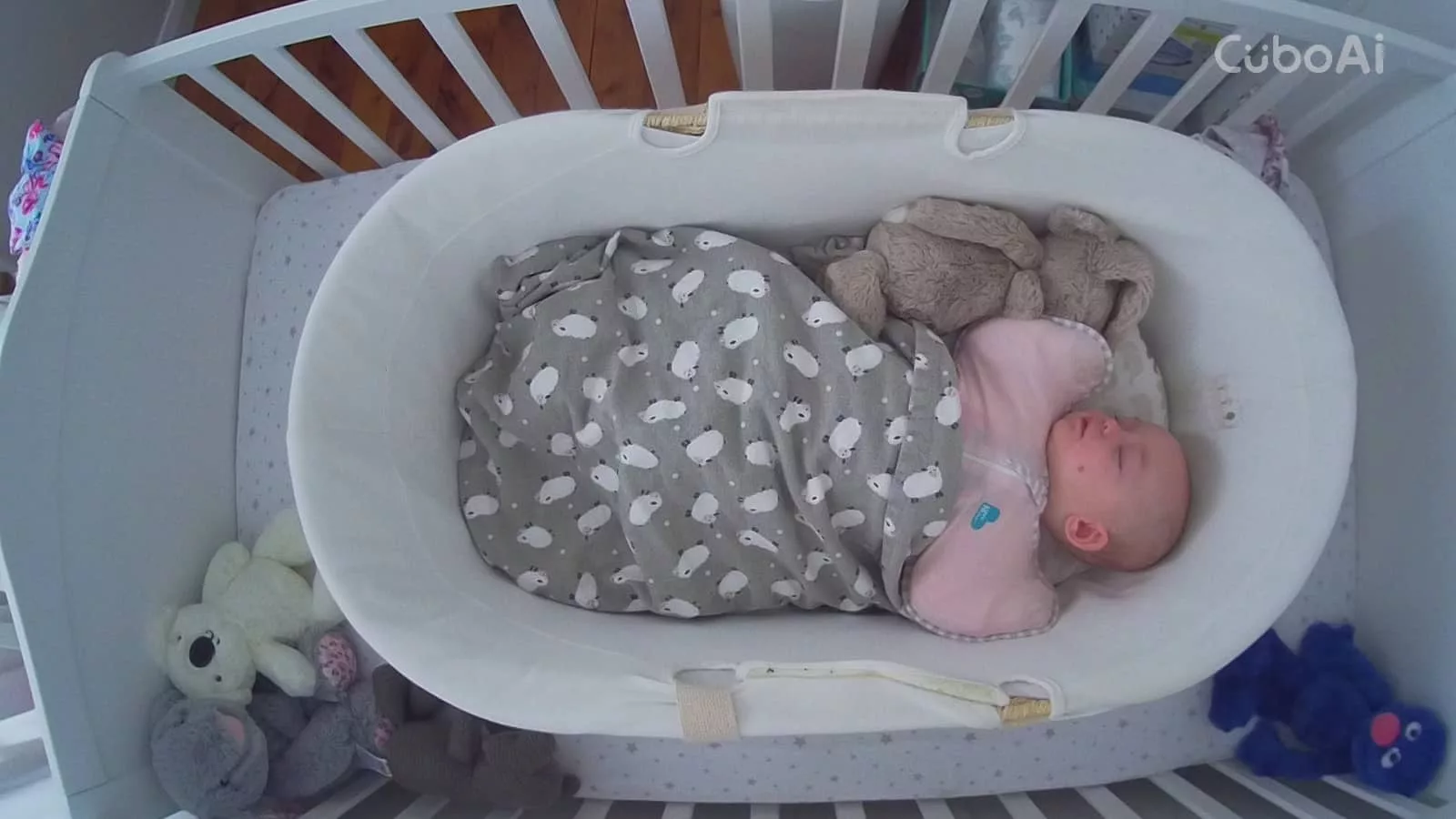 Is it worth your money?
At least the pricing of the hardware makes sense, because even with that first year of Cubo AI Premium paid for, you're actually getting a baby camera made for today for the first integral year of your baby's life.
In Australia, the Cubo AI Plus price of $499 may seem like it's expensive, especially given other baby cameras are closer to the $399 mark, but we found this to be one of the better options around.
Baby monitors typically range between $250 and $500, and while Cubo sits on the high-side of things, the kit feels solid and well thought out.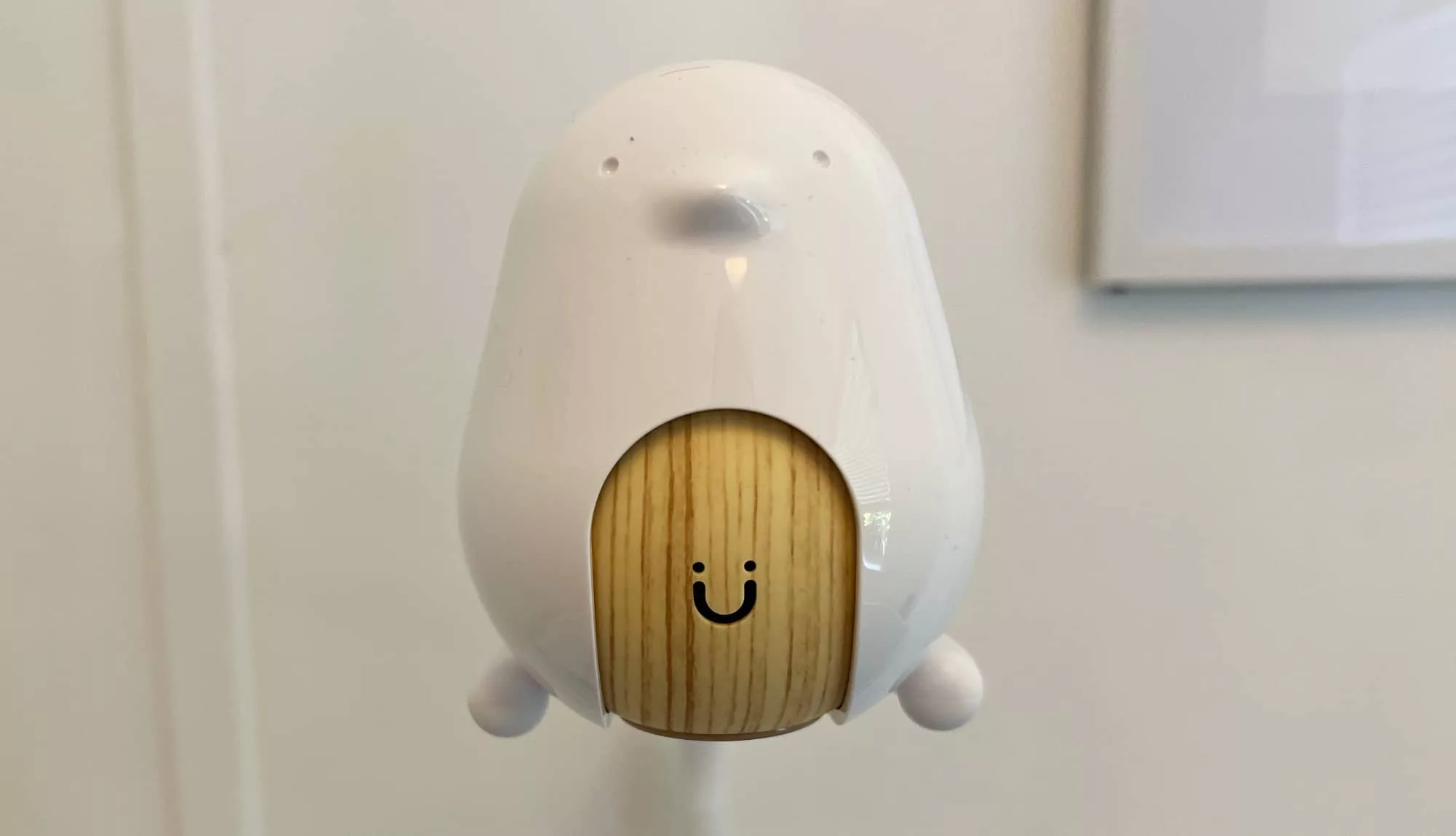 Yay or nay?
While the software is a little lacking and the subscription has us scratching our head, the Cubo AI Plus delivers a solid experience overall for keeping tabs on the little one.
Baby monitors tend to feel unevolved and uninspired, largely being small security cameras with a panel or app, but Cubo AI feels better overall. Built for a clear purpose — watching over your little bundle — the Cubo AI is one of the best baby monitors we've ever seen and used. It's just so well thought out.
It's so useful, we're still using the Cubo AI Plus to look over our second born. We're not paying for the premium or ultimate service, as it just doesn't feel worth the extra money.
But the camera, its background sound tech, and its ability to monitor temperature in the room just all goes to make this baby monitor a star. We can even log in when we're at work and talk to our growing bub when she's waking up from an afternoon snooze the few times she actually does go to sleep.
It's a must have for parents of newborns. Highly recommended.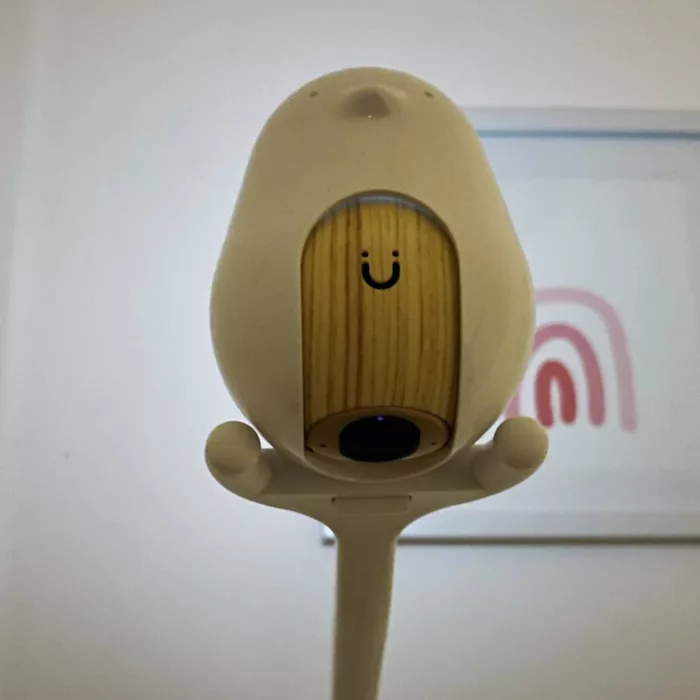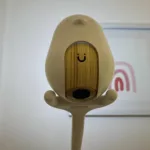 Cubo AI Plus
The good
Cute aesthetic blends wood, plastic, and the look of a bird
So much thought has been put into the industrial design
Background sound mode makes your phone a baby monitor even while doing other things
Supports a two-way mode to let you talk to your kids via the camera
Sleep analytics are genuinely interesting provided you have access to them
Works on both iOS and Android
The not-so-good
Cubo's crying alerts tends to fire on every sound
Services side is frustrating because you'll need to pay more to get the most out of the camera
No battery
Expensive