If your kids are struggling to sleep and you've tried everything you can, an Australian sleep gadget could just get the little ones to slumber.
Technology can impact a lot of areas, but your sleep is one you mightn't be thinking about. Whether it's analysing our sleeping patterns or just helping us get to sleep, "sleep tech" as the area is becoming known as is focused on slumber, connecting smarts and tech in a way that can help us relax.
Most sleep tech is built for adults, which makes sense as they're typically the buyer of these gadgets, but that doesn't mean it all has to be for grown-ups.
In fact, a recent arrival to the sleep tech world hailing from Australia may have a different audience in mind altogether: kids.
Parents may know the trouble of getting their kids to sleep all too well, and if you're a parent who hasn't suffered through those trials, consider yourself lucky. Not every kid or baby falls asleep beautifully, and you may need to turn to tricks and technology to get them to try.
One such trick is that of white noise, something you can use with a smart speaker or just your phone, but Australia's Nodiee has another approach, crafting a light with white noise inside to get your kids to sleep, and maybe even an adult if need be.
That's the idea behind the Nodiee Sleep Assist Smart Pro, a gadget that bundles in the features of a white noise generator with a smart light, allowing you to pair 34 sounds and frequencies with nine light colours, including two covering a rainbow of sorts.
It can work without one or the other, functioning as a white noise generator with or without light, or even a light with or without the sounds, will work as an alarm clock and night light, and there's also an app, allowing programs to be created and triggered on your phone.
That's a touch more flexibility than most sleep sound systems, with most just offered the preset amount and only a little customisation. However, that element of control may well have been the thing that inspired the creation of Nodiee's sleep gadgets.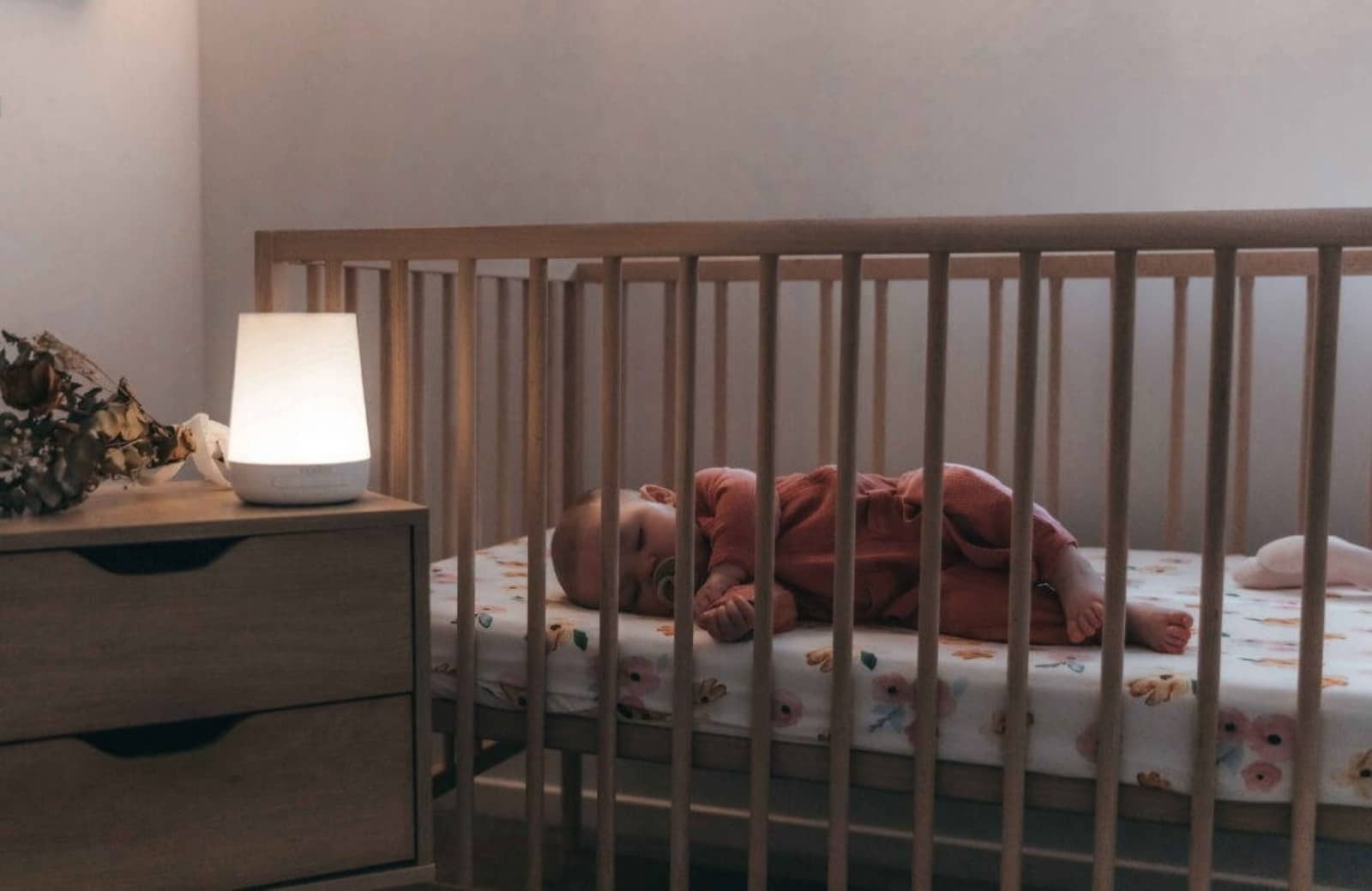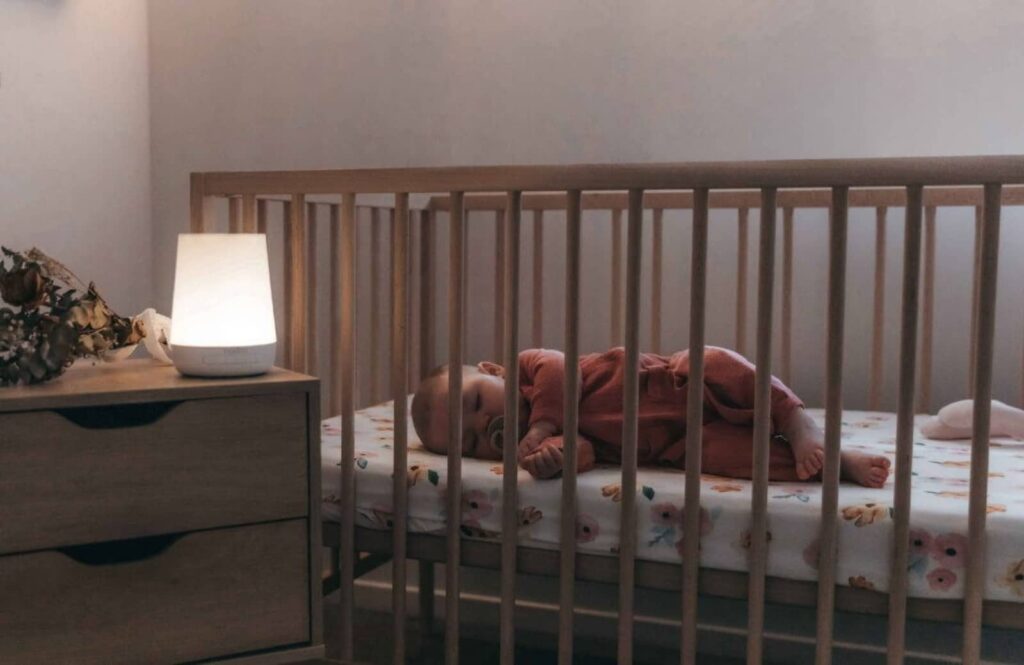 "Before we founded Nodiee, I had my own photography and videography business. I did a tonne of newborn studio photography, and used white noise apps on my phone or through a bluetooth speaker," said Freja Bergenholtz, Founder of Nodiee.
"I looked for portable machines that could easily be moved around during the shoots, but quickly realised there was a huge gap in the market. The machines were either not portable, not loud enough, had looping sounds, had very minimal sound options, or only stayed on for 30 minutes and didn't play continuously," she said.
The absence of features in sleep machines proved to be the inspiration, with Nodiee's creator building a style of sound generator with a light inside, and evolving it to support an app, making it more than your typical breed.
While it can function as a sleep aid, it can also work as a night light, and should work throughout the night, offering as much as ten hours of battery life unplugged, but able to be powered on perpetually with a Type C USB cable, like so many devices out there. There's even support for smart assistants, with the sleep assistant able to talk to Amazon Alexa and Google Assistant, handy if you're someone who likes to make your own routines and have these gadgets switch on automatically.
Worth noting is the light function, because while you can find many a sleep speaker geared at kids, including some unique takes on the tech, connecting it with a night light and an app isn't all that common.
"We have now helped thousands of Aussie families get the sleep they deserve," said Bergenholtz. "The impact we have made on other peoples lives is what keeps us motivated during the tougher times of running a business."
Nodiee's Sleep Assist Smart Pro is available in Australia for $119.95.