You've seen budget devices from Huawei and Oppo and Motorola and Alcatel. Now it's time to introduce one more, as the Vivo S1 arrives in Australia.
There's a new phone brand in town, and if you're looking for a device that offers the look of an iPhone without the price of one, it will definitely get your attention.
Only just landed, Vivo is looking to make a mark and a dent with the S1, a sub-$500 phone that looks like it should cost more, and even appears to offer features designed to grab attention for the price point. Think three cameras and a Super AMOLED screen, and you'll begin to see why the Vivo S1's $449 price tag seems so appealing.
But is it really so cut and dry? Is the Vivo S1 a great phone offering solid value, or just another mid-range phone that fails to stand out?
Design
Even though Vivo is a bit of a new brand for Australia, there's a good chance you won't see the design as being all that new. With a look harking back to the iPhone X and iPhone XS, or even the Huawei P20 and P30 range, the Vivo S1 is all too familiar, even if it's by a brand that is entirely unfamiliar.
As such, it's a big screen on the front and a three camera bump on the back, basically adopting a style that you've definitely seen before if you've seen a phone in the past couple of years.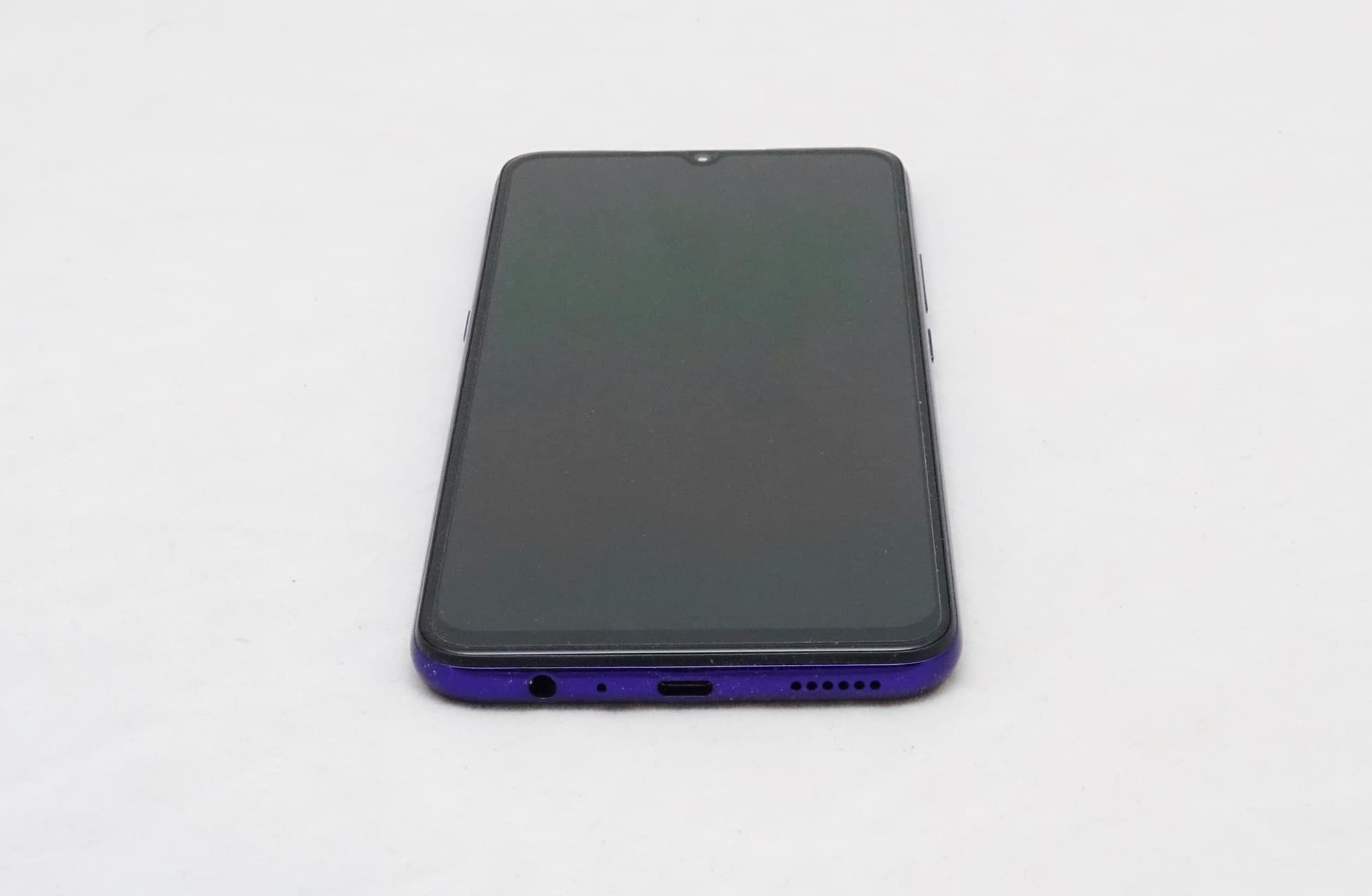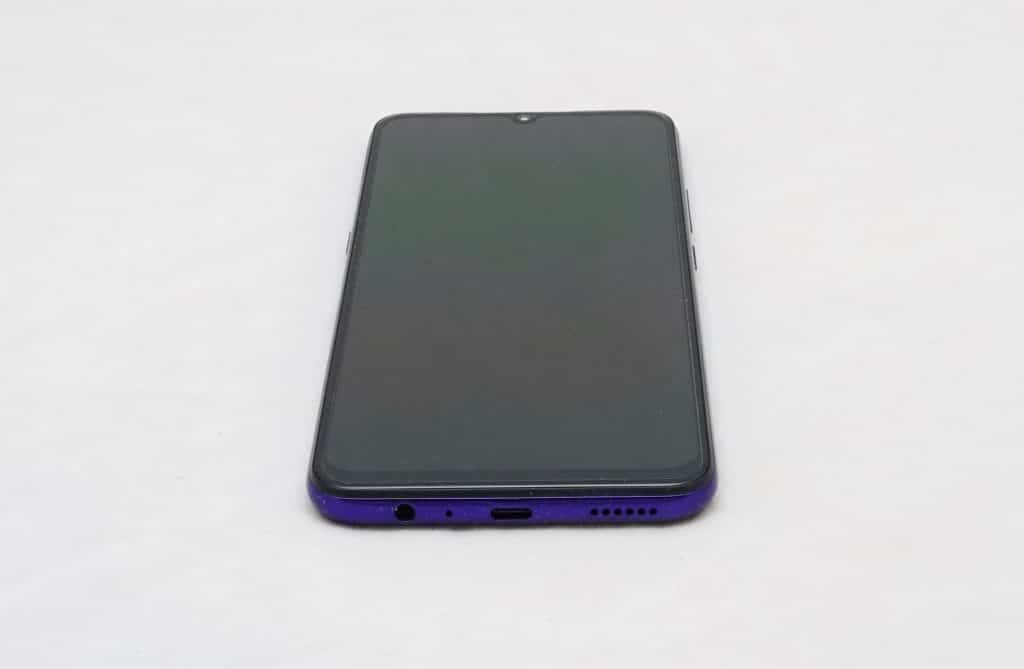 Vivo's take in the S1 doesn't make its materials as premium, that said, so any hope for materials like glass or metal will be dashed here. Instead, you'll find a dynamic colour on a plastic body that feels better than you might think, even if it lacks the strength and durability of handsets made of superior materials.
That's certainly true of the back, where most of the shiny plastic is evident, while the front is made mostly of a 6.4 inch screen you'll be relying on, completing the 8.13mm thick Vivo S1 look.
Features
Under that 6.4 inch screen, you'll find MediaTek's Helip P65 processor, a chip series that aims to offer mid-to-high-end devices a bit of performance without opting for the fast Snapdragon models from Qualcomm.
Vivo has paired it with 6GB RAM and 128GB storage, a surprise given this is a sub-$500 phone, and it even supports microSD, too.
You'll find Vivo's flavour of Android 9 "Pie" here, running the Vivo skin "Funtouch OS", which like other new phone entrants starts off with an iOS-inspired look.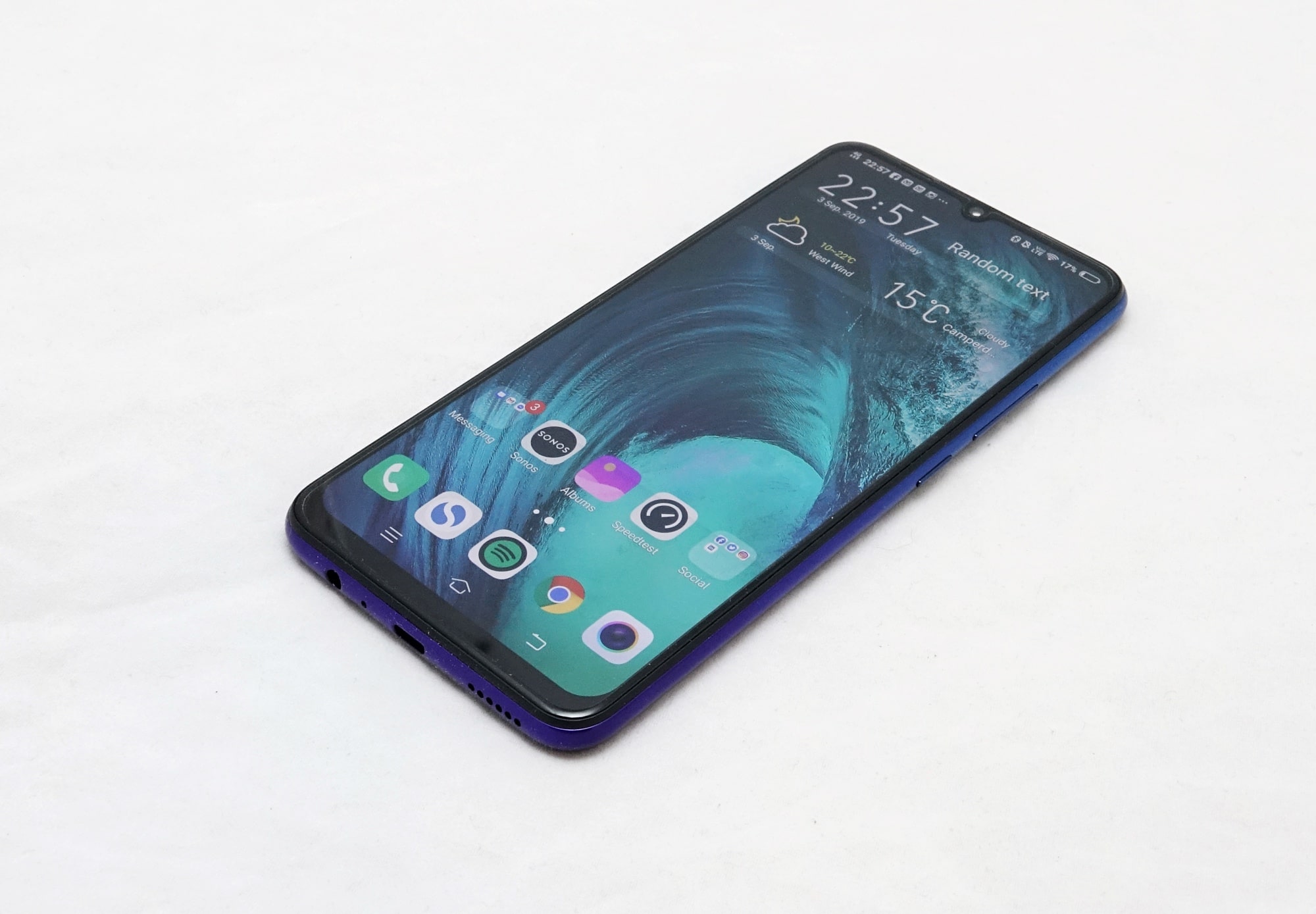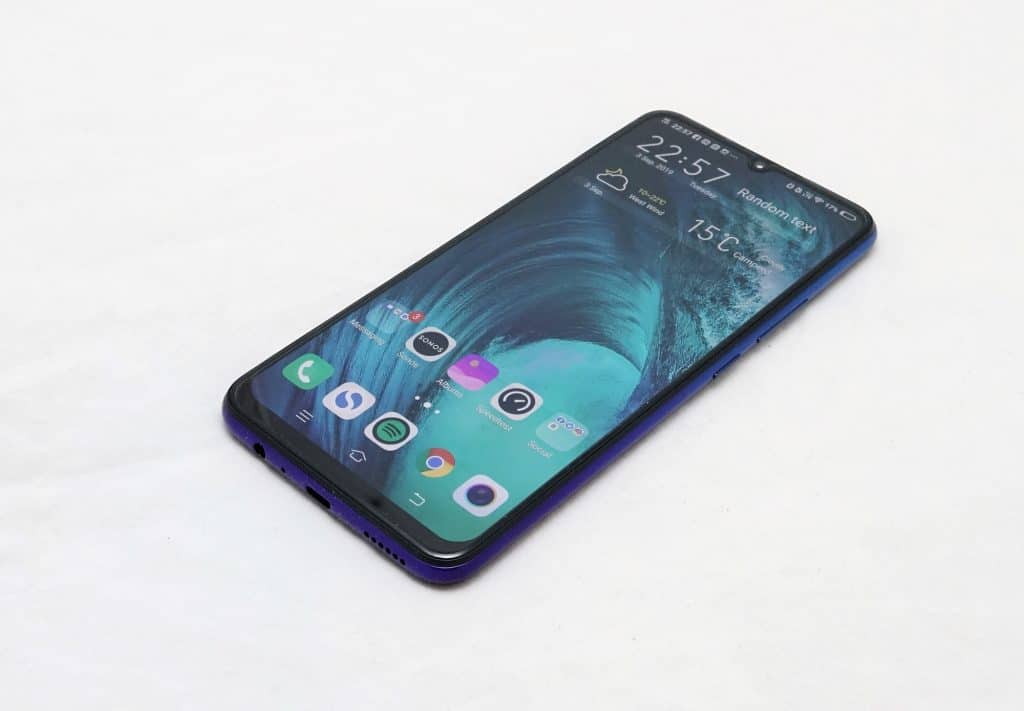 There's no 5G here, but you will find 3G and 4G, as well as Bluetooth, GPS, and WiFi, as well as the older microUSB port, a 3.5mm headset jack, and a fingerprint scanner built into the body.
Vivo is offering three cameras on the $449 S1, ranging between a 16 megapixel F1.78 standard camera, an 8 megapixel F2.2 for wide angle shots, and a 2 megapixel F2.4 depth camera. Along the front, you'll find a 32 megapixel F2.0 selfie camera.
This is encased in a plastic body, housing a 4500mAh battery and the Full HD+ 6.4 inch Super AMOLED screen sporting 2340×1080, with two buttons on the right, a volume rocker and a power button, which is about as standard as it gets, though there's a third button along the other edge for triggering Google's Assistant.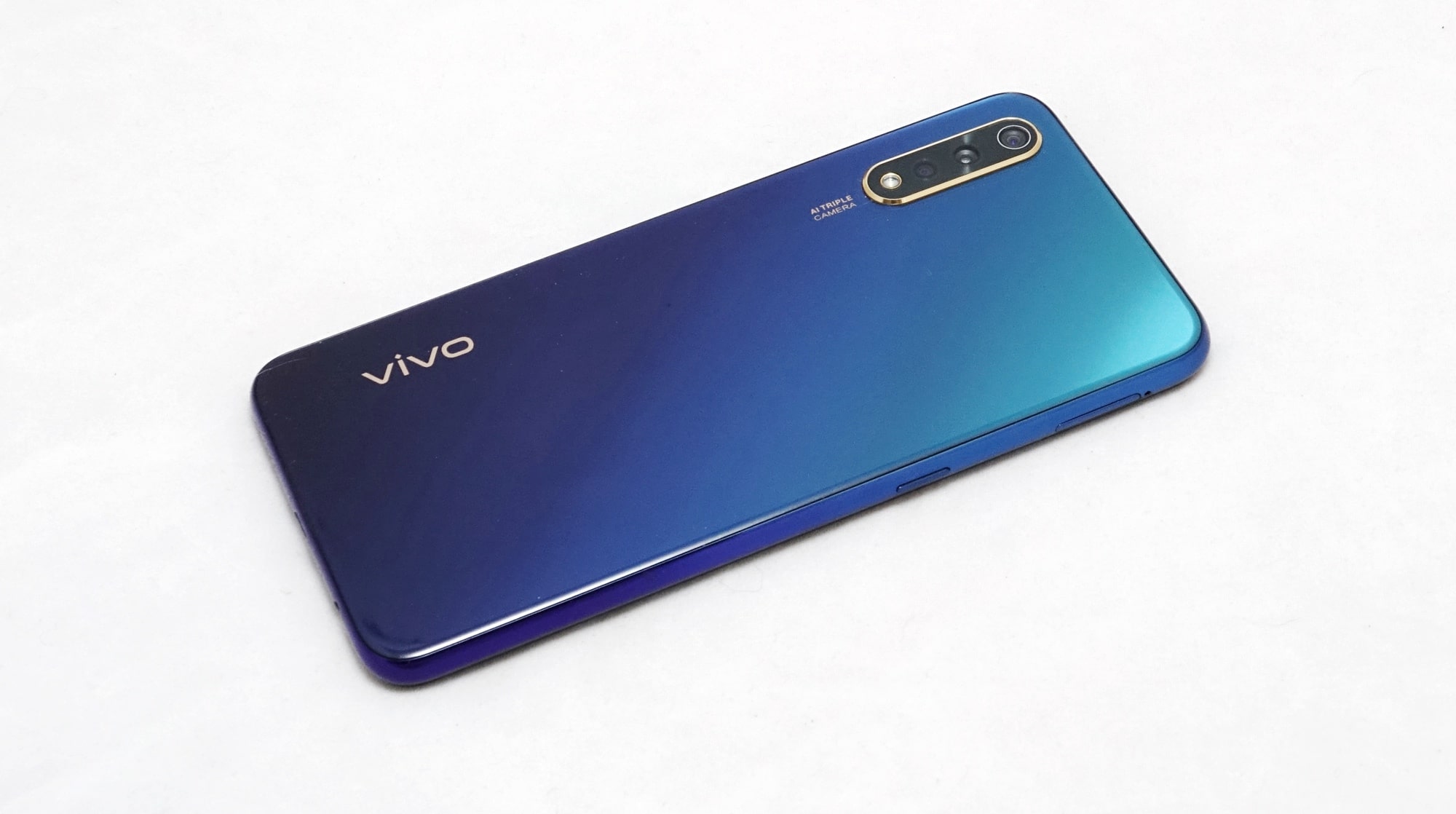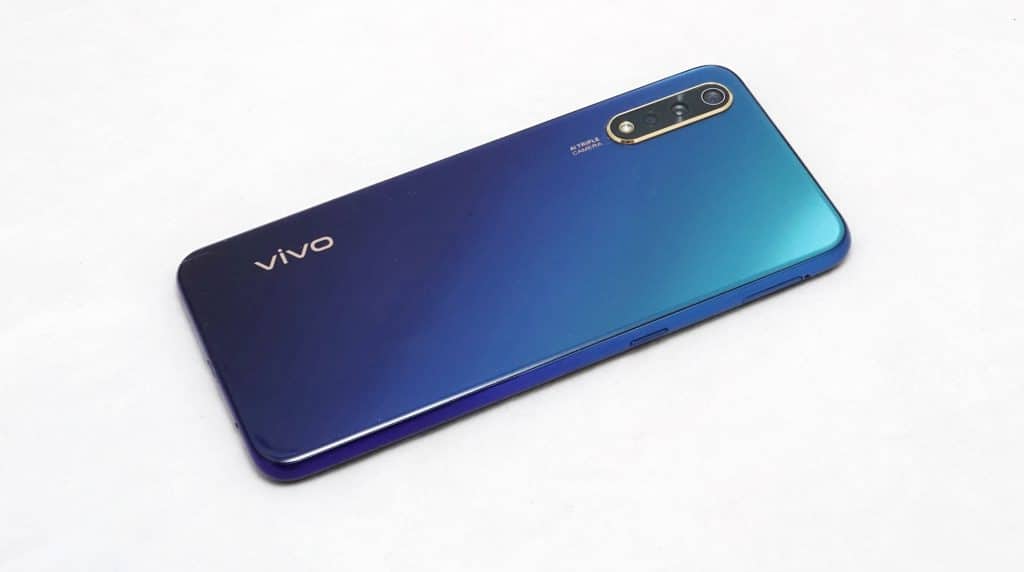 In-use
You've probably seen an Android phone before, and you've probably seen an iPhone before. The Vivo S1 looks like both, offering a clearly iOS inspired take on Android, something we've seen from other budget phone makers in the past.
That's certainly what Oppo started with when it started building its R series, and we've even seen a little iOS in other phones, too.
It seems to be a way budget phone makers begin lately, attracting people looking for an iPhone with similar usability yet without the high price tag.
And that's what's on offer in the Vivo S1, delivering a look that offers the rolling app menu screen of an iPhone, but built on Android, and with a few middle-ground design flourishes here and there.
Called "Funtouch OS Launcher", it's yet another launcher for Android, though this time built by Vivo for its phones, and it's one that is less Android than others, allowing you to swipe left and right for an app menu, and even up from the bottom for the control menu, something Apple retired in its iPhone X series and above.
Fans of Android are less likely to be enamoured with what Vivo has crafted here, as it draws very close to an iPhone, though we definitely see the audience: if you're looking for an iPhone at a value, Vivo is definitely calling out.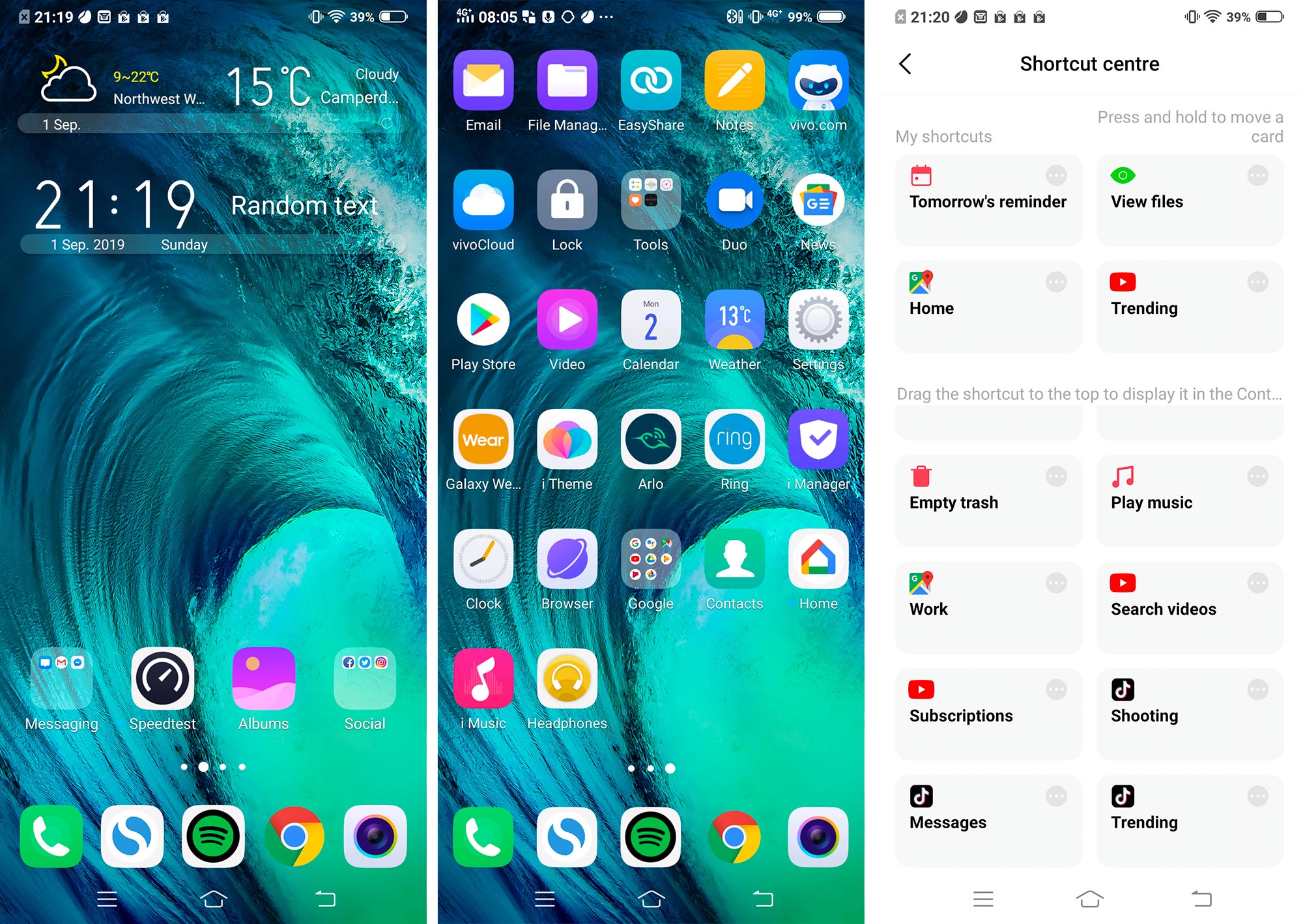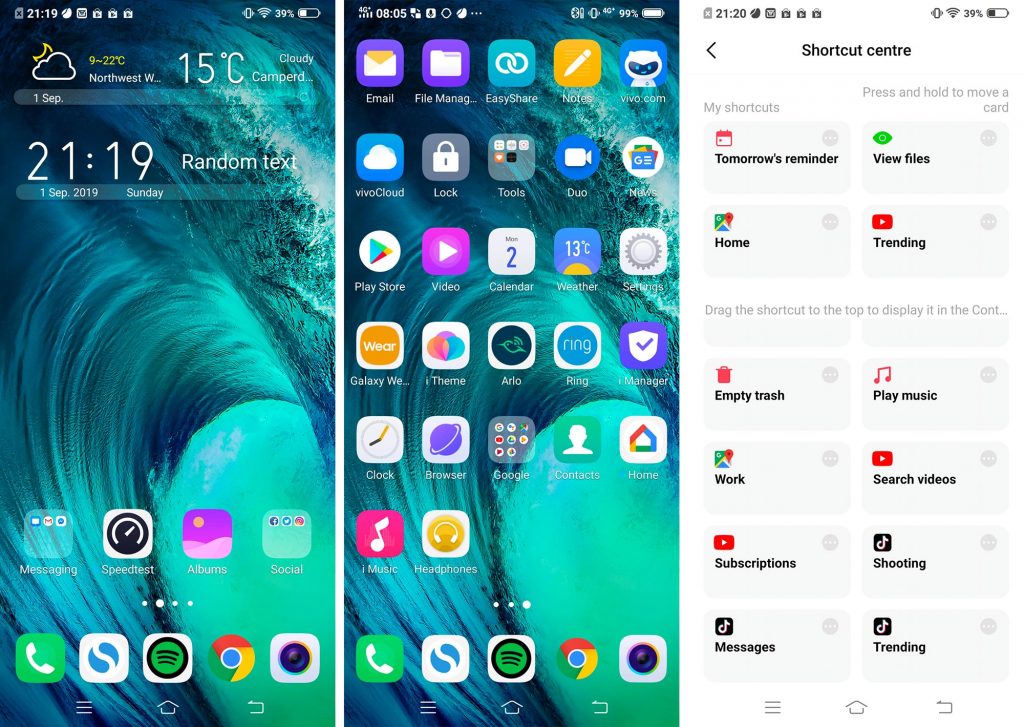 Performance
Armed with a MediaTek Helio processor and 6GB RAM, Vivo has found a lovely little compromise between the mid-range Helio P65 and a solid amount of memory, an amount you'll find on some flagships devices, too.
It's certainly a spec level that doesn't normally sit in this part of the market, and it helps to round out the performance, delivering only a small amount of lag, but not much to worry about. While we didn't play games in our Vivo S1 review, we suspect most wouldn't have a lot of problems for the basic games, while regular activities — such as we surfing, music streaming, emails, social, and such — are definitely supported here.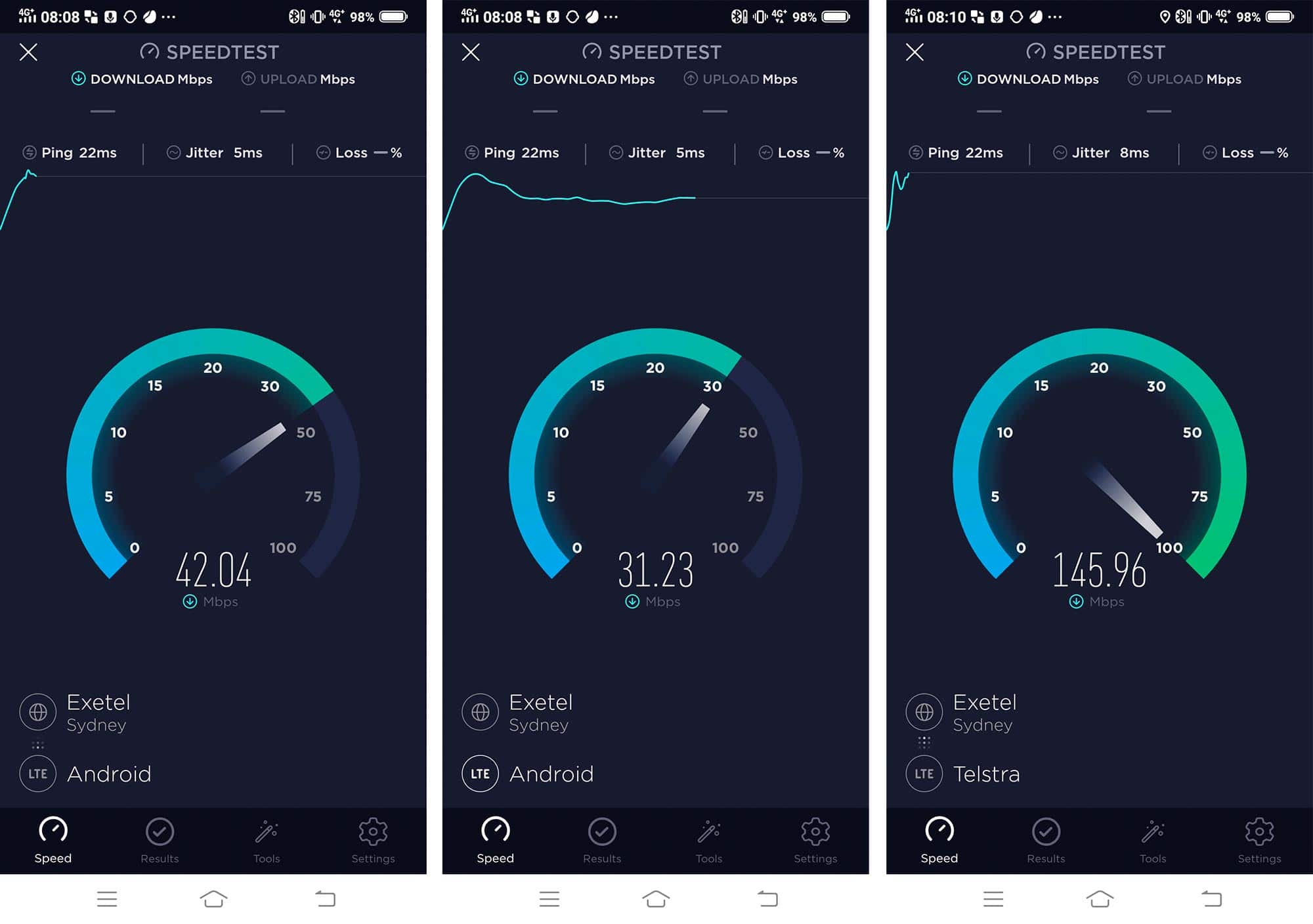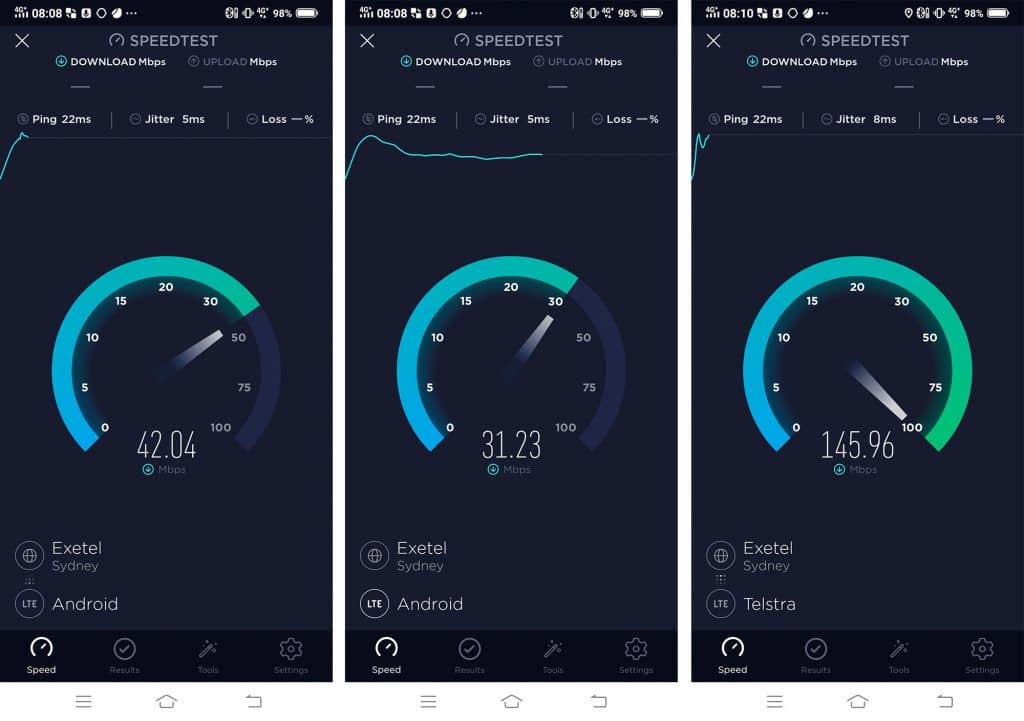 Mobile performance is also somewhat capable. While Vivo didn't provide a speed for what the S1 modem can do, tests on the Vivo S1 achieved a max of 158Mbps on Telstra in Sydney's CBD, suggesting a Category 6 LTE modem is probably being used.
As such, you should find plenty of 4G speed on offer in the Vivo S1, with very few complaints.
You even get a rather unusual time and weather widget that includes the ability to set your mood. It's definitely unusual, that's for you.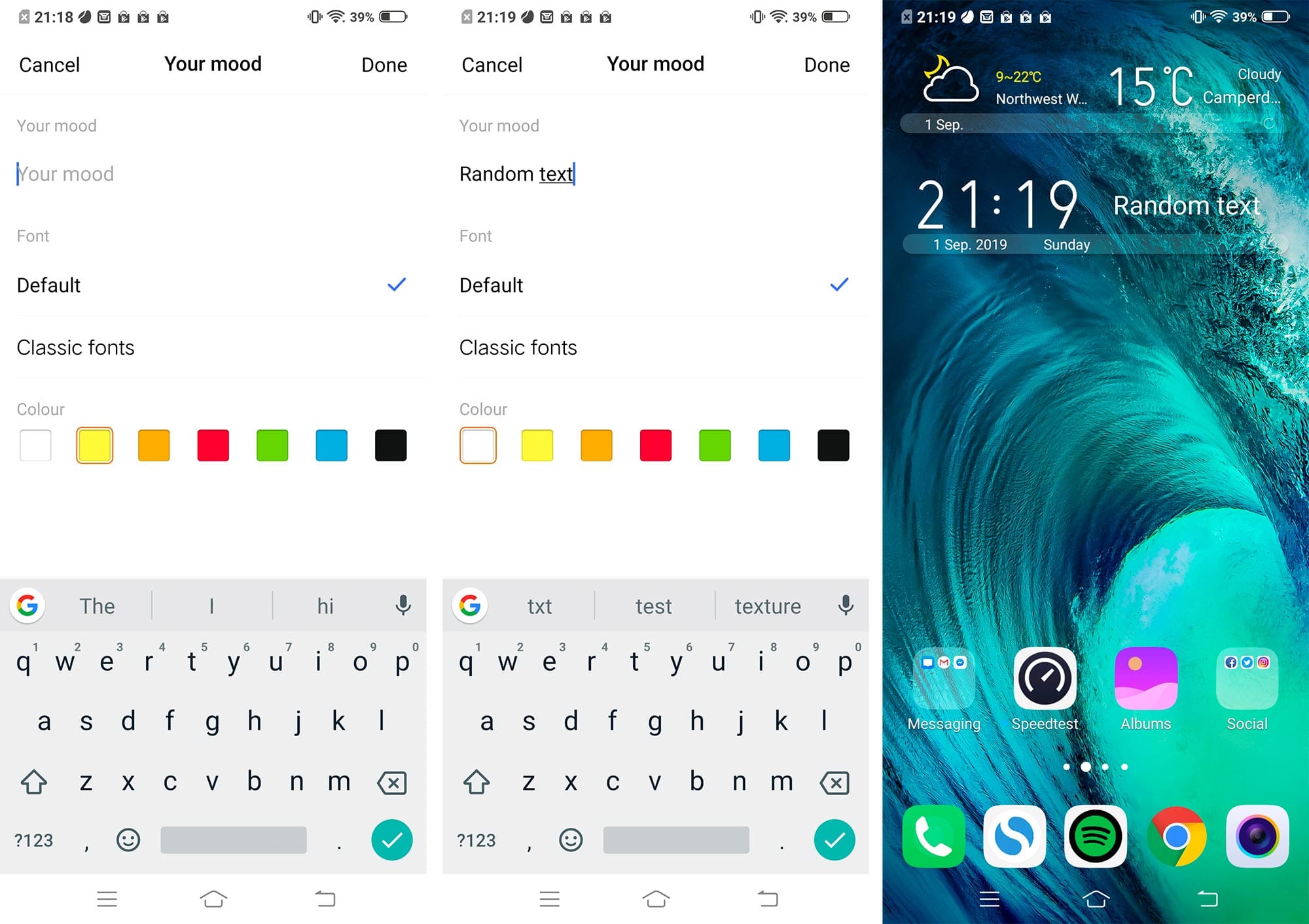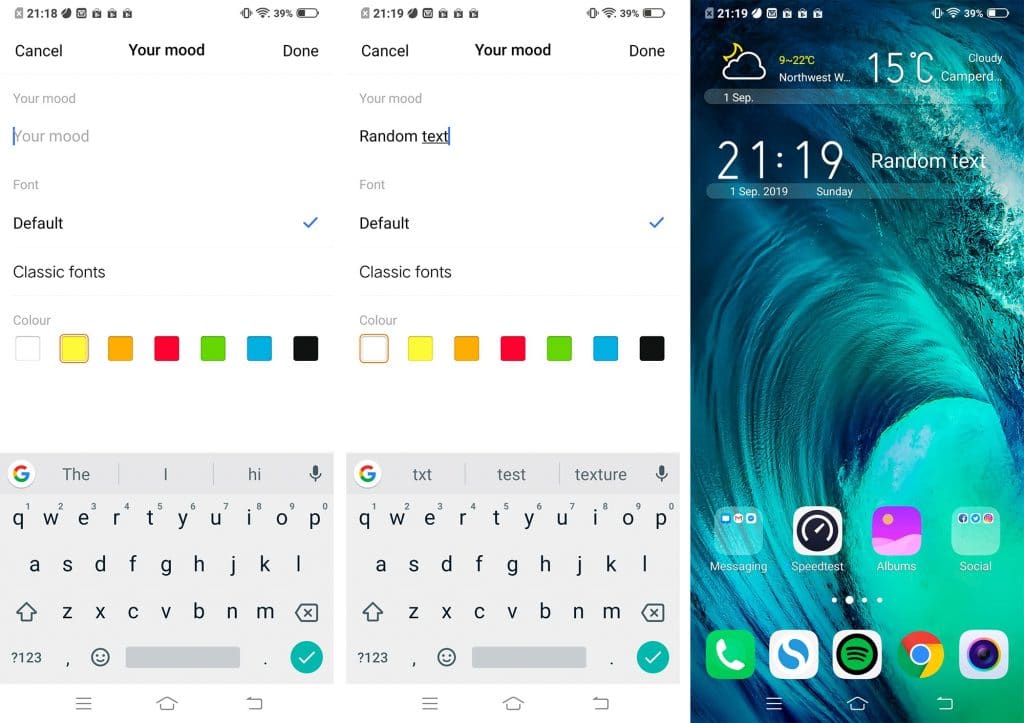 Camera
Those complaints kick in when you start using the camera, which for the most part isn't bad, but can be disastrously slow. As in "press the shutter and wait a second or two for the moment to pass" slow.
That means unless you're capturing landscapes, you may want to ask your subject to not move, like at all, because the camera struggles with movement seriously. People are often blurry and out of focus, as are pets, but scenes are acceptable, and better in daylight.
Granted, the Vivo S1 is a sub-$500 phone, so it's a good idea to keep things in perspective, and expect the camera to be fine, but not amazing.
The appearance of three cameras isn't necessarily going to mean performance like other phones sporting two or three cameras at the back. Much like how an overwhelming amount of megapixels doesn't necessarily denote image quality, the number of cameras equally doesn't imply or infer performance as a must have.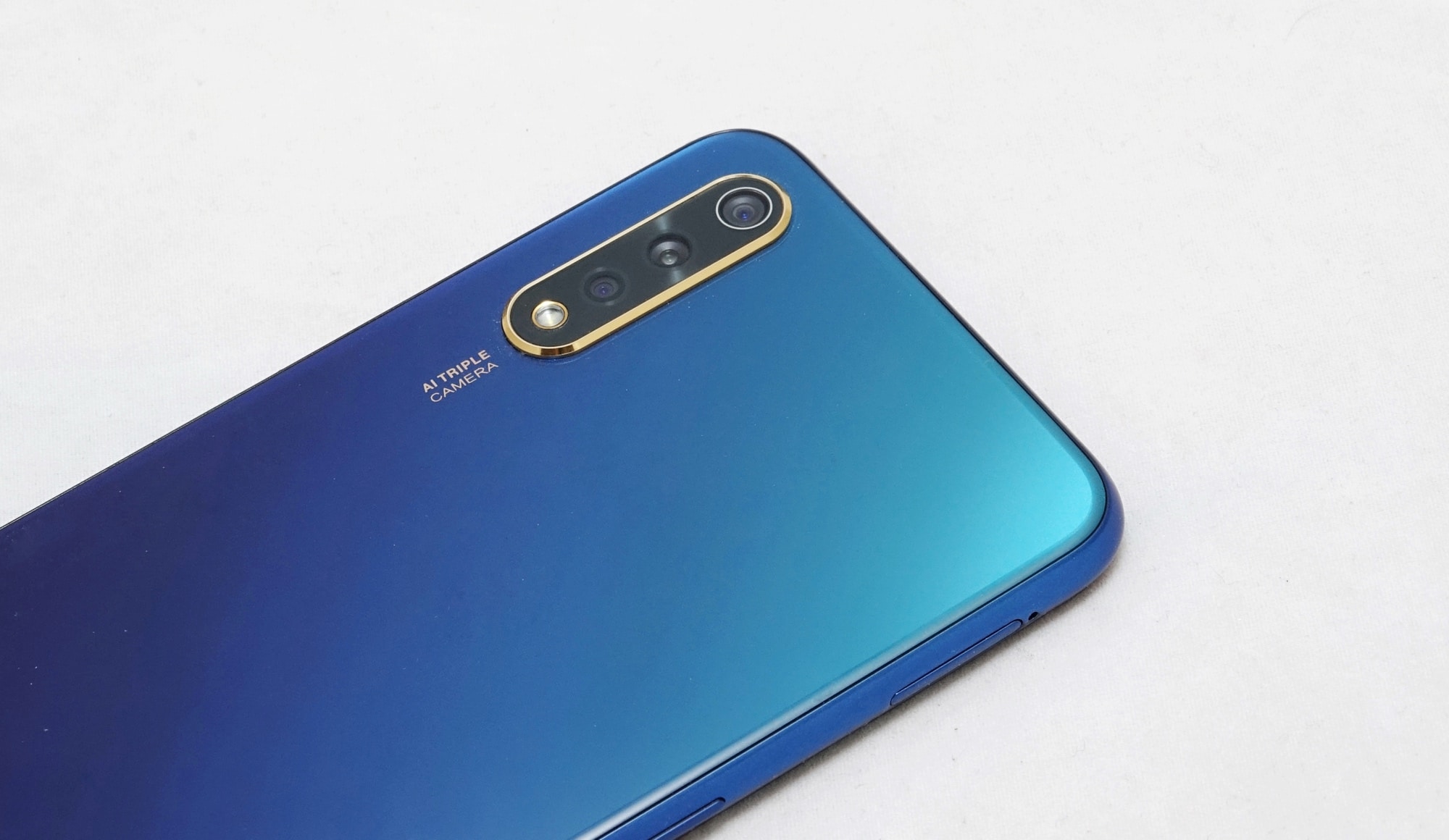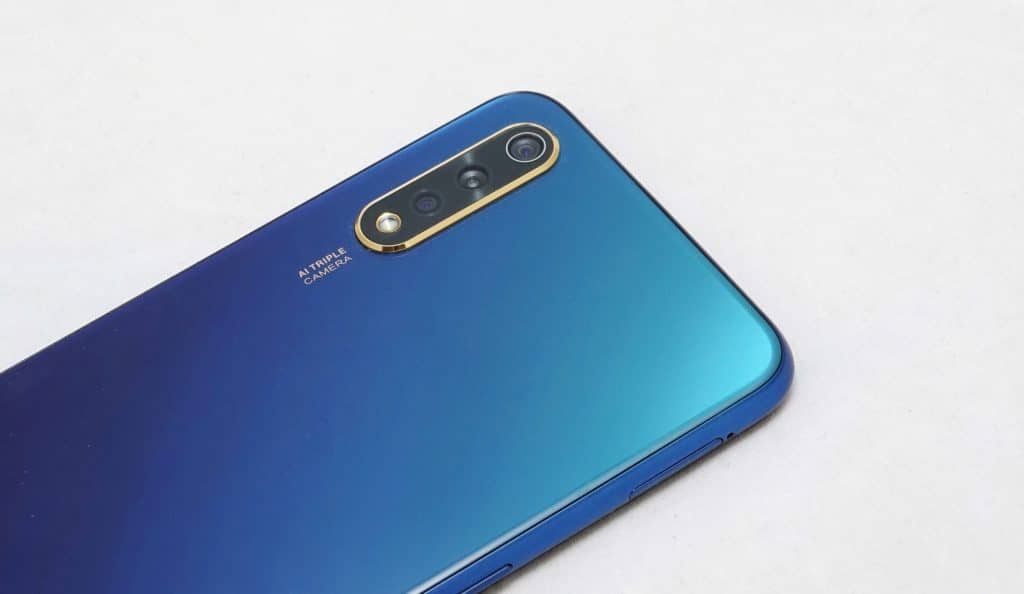 It does offer some semblance of versatility, however, with a wide angle and standard camera settings, meaning you can get a bit of distance between you and your subject, albeit at the expense of image quality. Wider isn't quite as good an image as the standard, and obviously, something has to give.
Overall image quality falls into a similar category, because it's acceptable, but nothing amazing. In daylight, the images pop, and the Vivo S1 camera even handles a little bit of low light well enough, provided nothing is happening in the scene. Without an amazing amount of light, though, and the S1 camera struggles big time, with blur that doesn't eventuate into clarity at all.
We're not fans of advocating use of the flash, but in the case of the Vivo S1 camera, you probably should, as the camera won't help you out much here.
Battery
While the camera is nothing special beyond the number of cameras you get for the price, the 4500mAh battery is definitely a highlight.
We clocked in with two days of battery life in our Vivo S1 review, and that was with wireless headphones used for a couple of hours a day.
That's two days of reading emails, sending messages, making phone calls, taking pictures, listening to music, and surfing the web, all from a mobile that doesn't cost $500.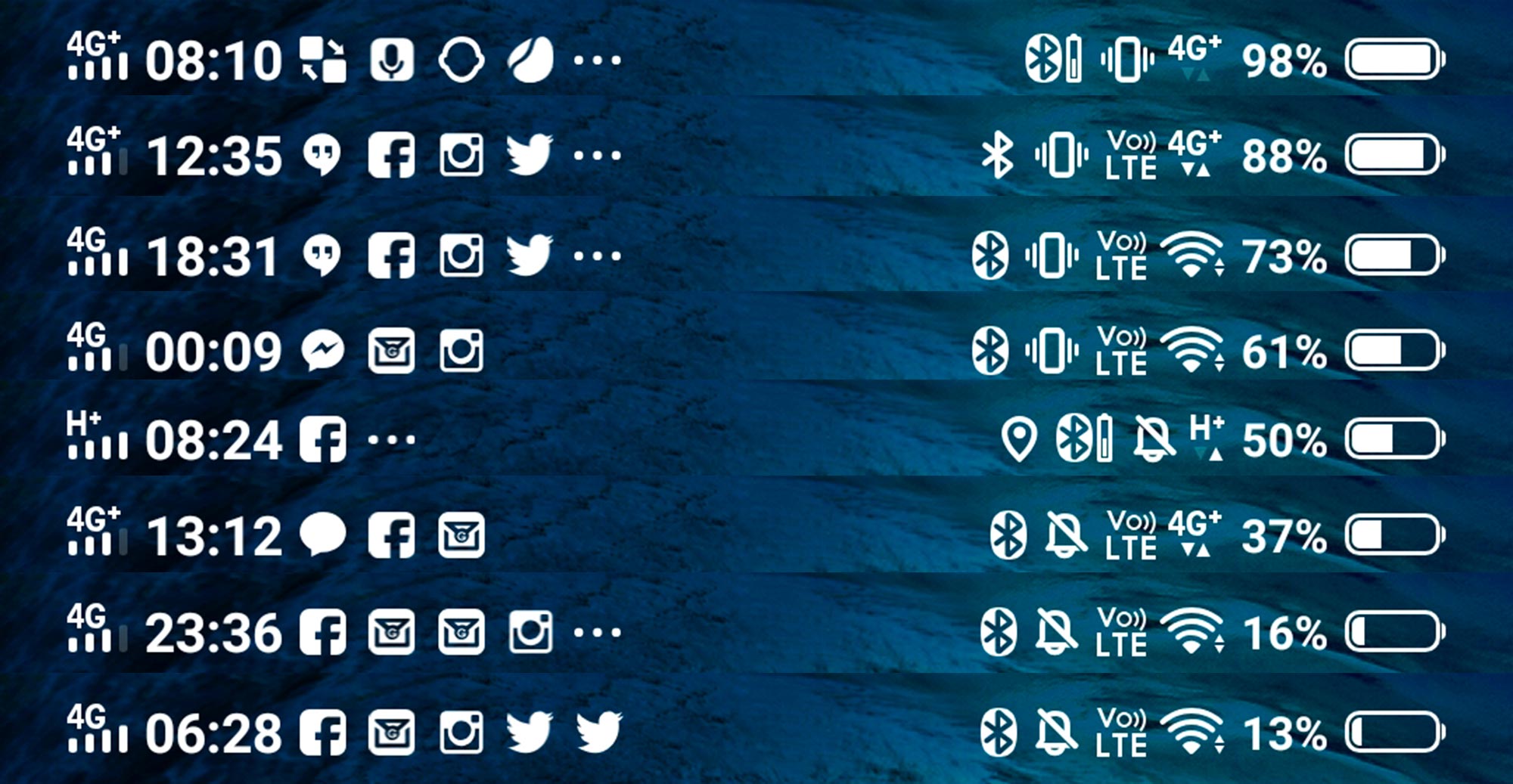 Value
In fact, at $449 the Vivo S1 offers a pretty solid price point for what you get, seeing great value.
While the camera isn't particularly amazing and the take on Android could be pulled back to being more like Android, two days of battery life and surprisingly solid performance definitely helps to make the Vivo S1 a budget battler.
Helping Vivo get that price is a plastic body that looks schmick and doesn't feel half bad either, resulting in a sub-$500 phone that will be really attractive to folks looking for something easy and attractive that is also easy and attractive on the wallet.
You can find it for that $449 pricetag online at Mobiciti, and at local stockists including JB HiFi.
What needs work?
But while the performance was surprisingly solid in this price point, one area muddied the waters considerably: Bluetooth performance.
Sufficed to say, if you rely on wireless headphones or a wearable like a smartwatch, the Vivo S1 is probably not for you, with dropouts and wireless quirks galore.
Our goto smartwatch for testing struggled to maintain a persistent connection, disconnecting regularly to the tune of every few minutes, while headphones didn't always relay the right connection. When phone calls came in, sending the call to our wireless headphones was a two step process, selecting Bluetooth not once, but twice. During the call, the headphones managed to cut out despite still being connected, and sent the call to the wearable, the first we've seen this sort of error pop up on any phone thus far.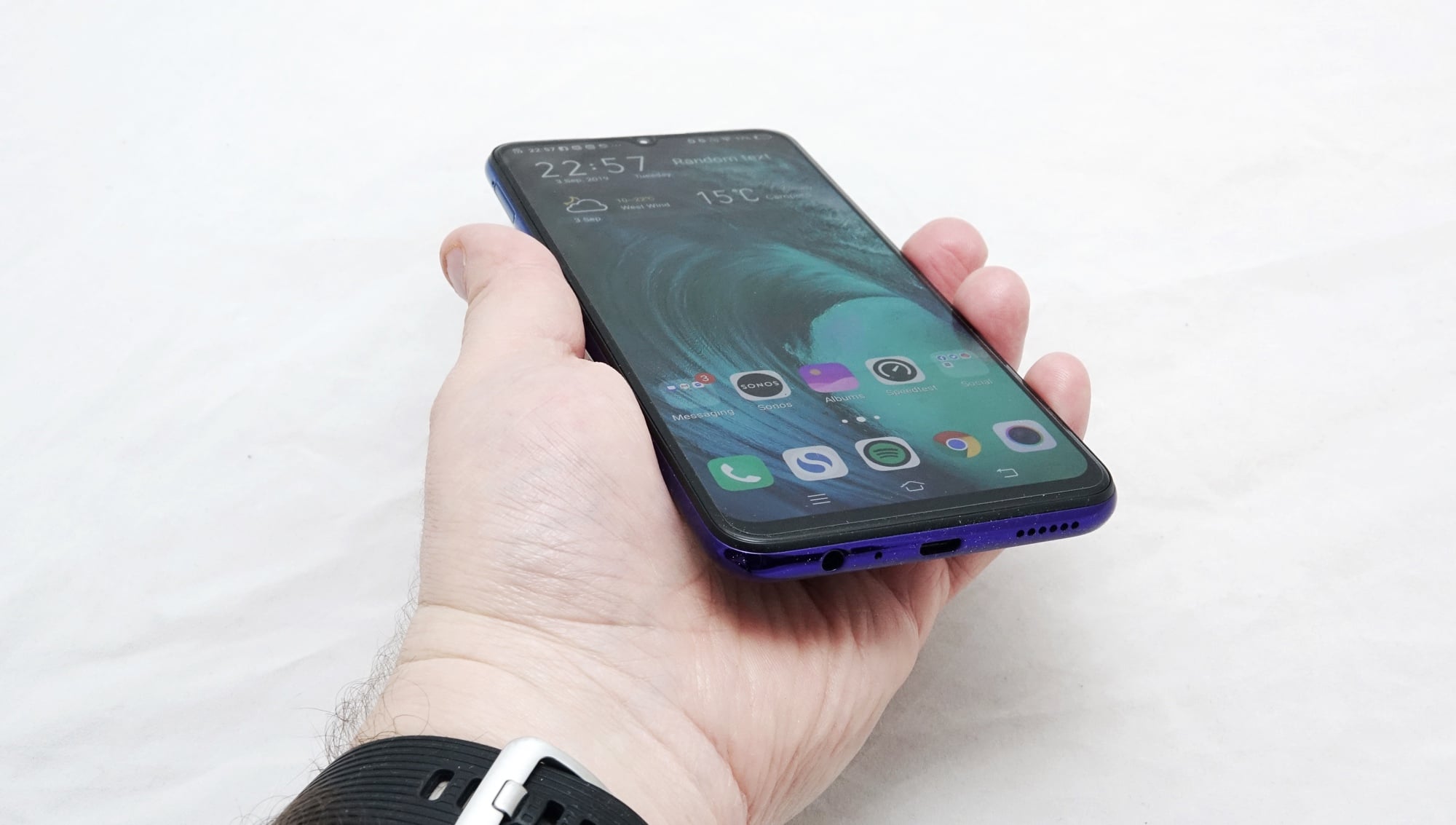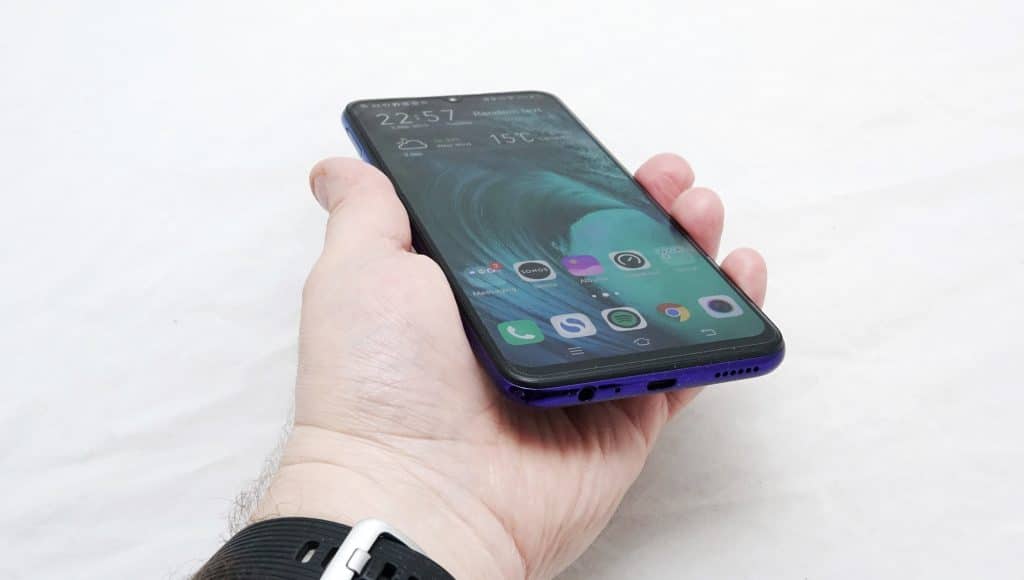 We're making an assumption that the Bluetooth issues are possibly connected to the battery life of the Vivo S1, which is very good, but it's something worth taking note of, as is mobile connectivity.
Throughout the review, we noticed the Vivo S1 jump from the high speed 4G networks to the lower speeds offered on HSDPA and 3G. It's not the sort of thing most will likely worry about, but we picked it up when the phone was idling, doing nothing more than returning from standby. It is possible this could be a result of the network we were on, but given the Bluetooth connectivity glitches we saw, our guess is the Vivo S1 engages in some kind of background throttling to assist with the battery life.
The battery also takes a very long time to charge, and even throws up a rather unusual error if it receives "too much" charging while it's asleep.
There's also no NFC, a weird omission given it has a fingerprint sensor built into the screen. It might seem like such a small thing, but NFC would give buyers of the Vivo S1 the ability to pay with Google Pay on their phone and have it protected by that fingerprint sensor. It would have even given it a bit of an edge over much of the mid-range, making it stand out just that much more.
These issues might seem minor, but they tarnish what is otherwise a surprising entrant, and one that has the potential to make an impact on the Australian market, particularly as the cost of the phone rises.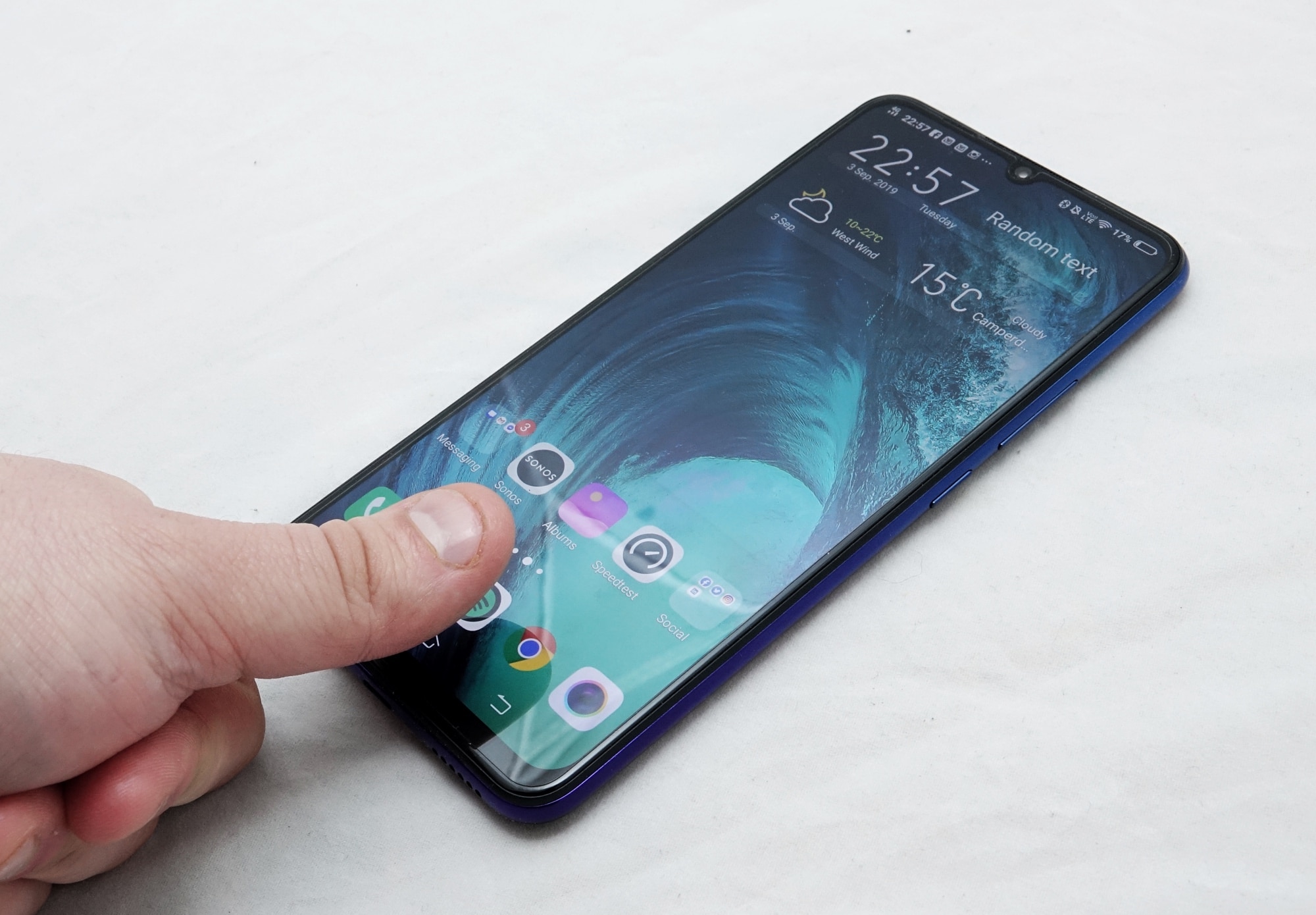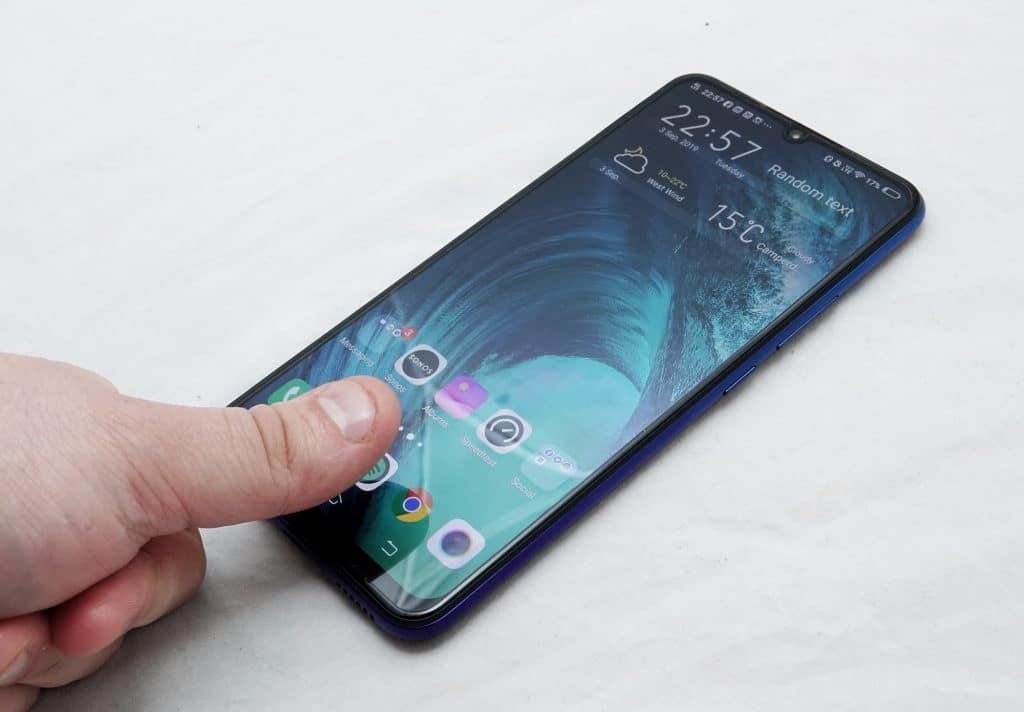 Final thoughts (TLDR)
If there's one thing you can say about Australians and mobile phones, it's that we're spoiled for choice. There are a lot of phone makers releasing handsets in Australia, and now there's one more.
Vivo launched in Australia in August, delivering yet another budget offering, following on the heels of other players, such as Oppo. Its take on phones is understandably familiar: a premium-looking Android experience for a price that doesn't come off premium at all.
And that's vaguely what you get in its first major Australian release, the Vivo S1, with the phone delivering a capable feature set for under $500.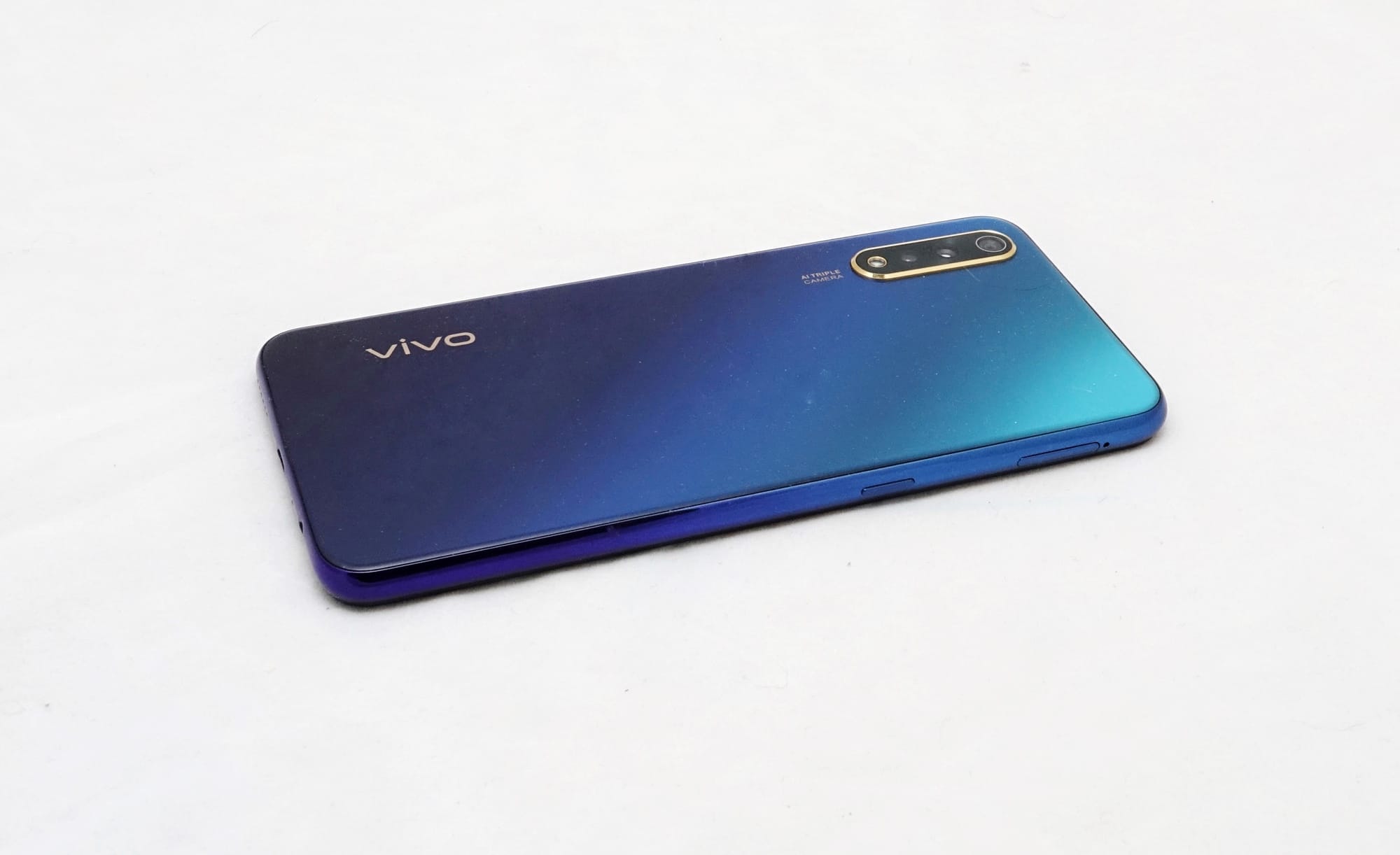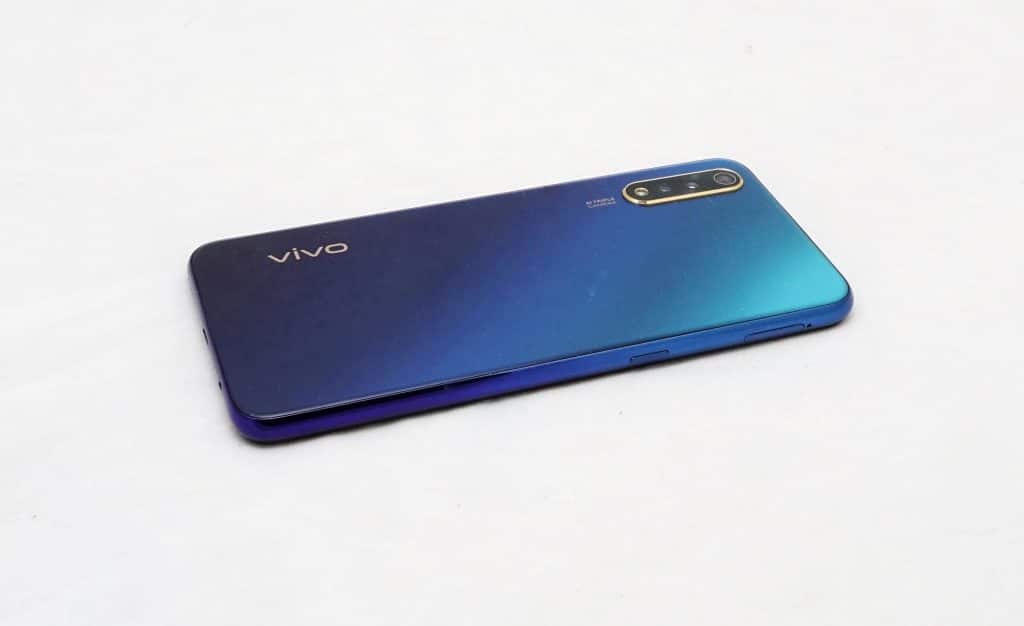 We'll be real and say the Vivo S1 isn't perfect and could be better. For a little under $500, you get a good looking smartphone with great battery life and pretty solid value. It misses out on a few things like NFC and water resistance, and there are even connection issues, but this surprising entrant is a decent little phone.
At this price point, Vivo is fighting against the Oppo Reno Z and Motorola One Vision, among others, including the excellent Google Pixel 3a, which costs a little more. and doesn't quite hit the same marks, but as far as first attempts go, you could definitely find worse, however if Vivo lowered the price just that little bit more to $399 or added NFC, the Vivo S1 would stand out even more.
The good
Good looking
Great battery life
In-screen fingerprint sensor
Decent value
The not-so-good
Plastic
Camera isn't the fastest or best
No NFC
Occasional connection issues
Battery takes so long to charge
Bluetooth performance can be unreliable