Blocking yourself from the outside world shouldn't necessarily come at a premium cost, and that's what the Skullcandy Venue offers, with noise cancellation and minimal looks for under $300.
Noise cancellation may have been a technology made for flying, but it's something you can apply to every day life. Ideal for the noise of buses, trains, and a collective crowd, active noise cancellation has benefits on the ground, so it's no wonder the technology has made its way to more headphones.
However it's a technology that often comes at a premium. Even though active noise cancellation has been in products for years, it's still considered a fairly premium feature. Marry it to wireless and you have a recipe that often incurs a high cost, fetching over the $300 mark for a gadget that not only gets sound to your eardrums without the cords, but does so while blocking the outside world.
But not every pair of headphones made for this is expensive. Some are downright inexpensive, and cater to a crowd looking to spend less.
The Skullcandy Venue wireless noise cancelling headphones fit in this category, with a minimalist take on wireless noise cancellation for $299. Are they worth it, or are they a touch too minimal and basic for your needs?
Design and use
Pick up the Skullcandy Venue, and one of the first things you'll learn is that there isn't a lot of complexity to these headphones.
You can probably see that on the surface, and the design gives off a look and feel not too distinct from what you can find in a pair of Sennheiser cans, with a clean black (or white) surface, the controls located on the underside. Save for a small "x", the Skullcandy Venue are fairly clear of design flaws. They're simple.
So too are the controls, which basically consist of volume up and volume down doubling as track controls for forward and backward, plus a pause in the middle. The other side is your power and noise cancellation mode, though it's basically on and off here, so don't get too excited.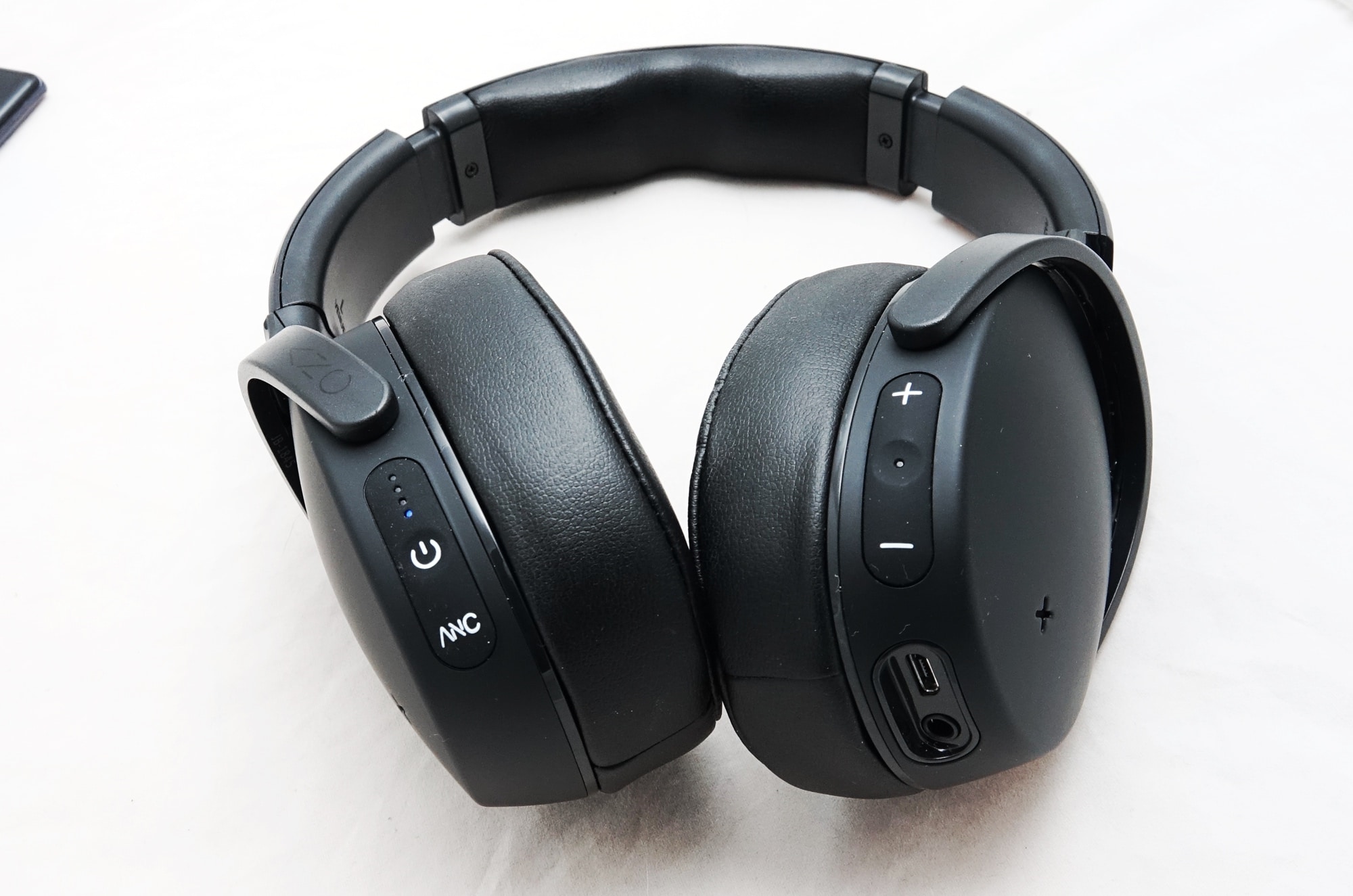 Performance
Instead, you can reserve your excitement for the performance, and as usual, we're testing a pair of headphones just like we always do, relying on the Pickr Sound Test (which you can try for yourself).
That starts the electronic and dance from Tycho and Daft Punk, as the Skullcandy Venue offer surprisingly solid mids and highs, and not an overly impactful bass, but rather just enough.
This is what we consider as balance, with not one part of the sound spectrum paid more attention to than others, something we picked up again in the tracks from Mark Ronson and Ariana Grande. The bass didn't drive too hard, but it still offered a nice snap and a good mix.
Skullcandy's Venue sound wasn't particularly warm, but just clear and balanced, delivering an easy sound that wasn't offensive at all.
The separation was clear, too, something we picked up on through a recent remaster from The Beatles and Paul Simon, and we were genuinely surprised that a pair of headphones marketed at younger generations wasn't overly bright or overly bassy. We don't typically expect budget brands to achieve a solid balance between highs, mids, and lows, and yet that's what Skullcandy is offering.
It's a genuine surprise.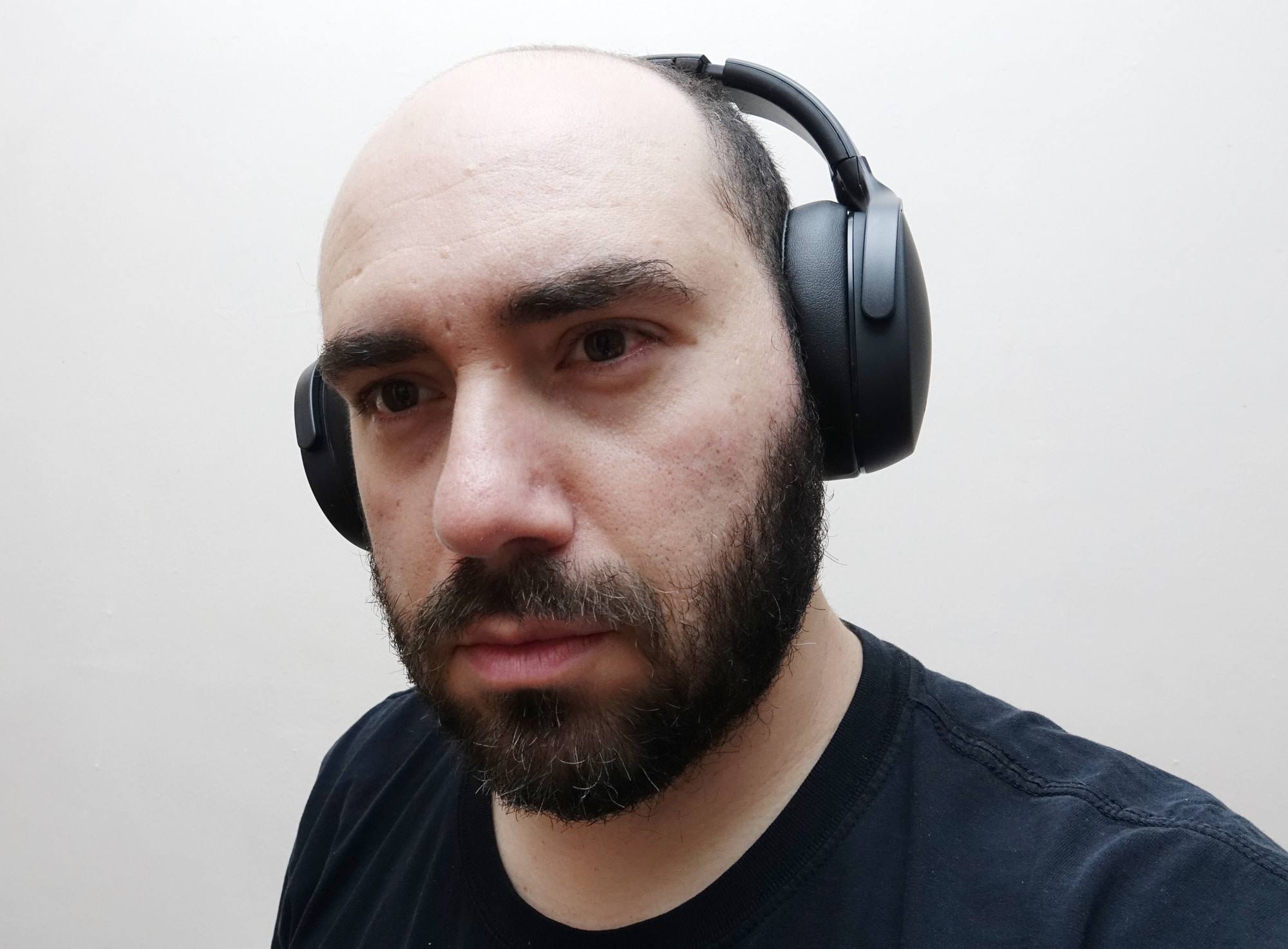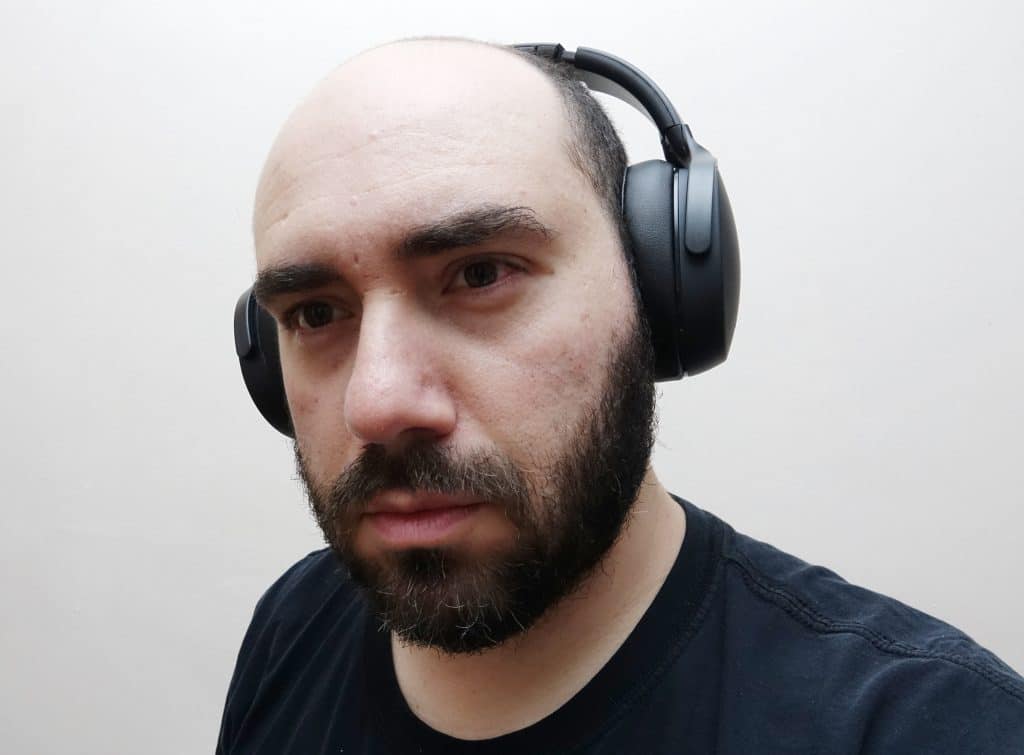 Battery
You shouldn't need too much of a charge, either, with a good 24 hours of battery life on offer from the Skullcandy Venue, certainly pushing limits of headphones.
Granted, they charge using the microUSB connection, and we're a little beyond that these days, what with USB Type C, but it's still easy to use and find, so outside of a minor port grievance, the battery is a win.
Value
Alongside the solid battery life, there's also not too bad a price tag.
At $299, the Skullcandy Venue provides acceptable value for a pair of noise cancelling headphones, though it's a pair that only excites in feature set and basic audio balance.
It's a price that Skullcandy has matched Plantronics' excellent BackBeat Pro 2 noise cancelling headphones, which manage to offer better controls and identical battery life, though without the Tile integration.
Both headphones are similar because of who they target in the noise cancellation world, looking at customers keen to get into noise cancellation, but not happy to spend over $300, which most noise cancelling headphones sit at.
On the whole, noise cancellation technology doesn't tend to be cheap, and so a sub-$300 price tag can be very appealing. In the case of the Skullcandy Venue, the feature manages to be just lower than the $299 price tag on offer from the company offering basic cancellation, though in fairness to Skullcandy, this is a better looking pair of noise cancelling headphones than some other brands, with a simple and minimalist aesthetic.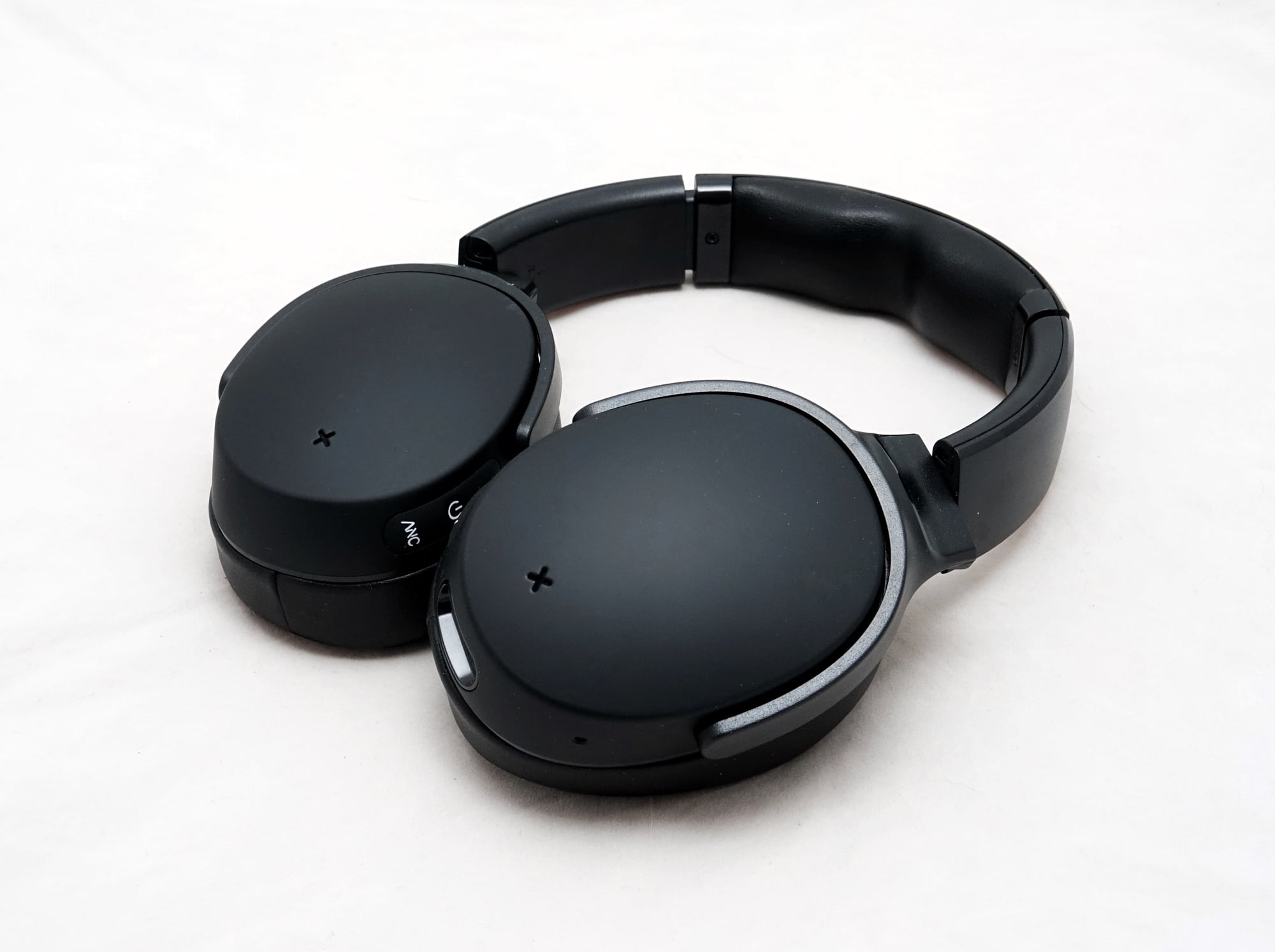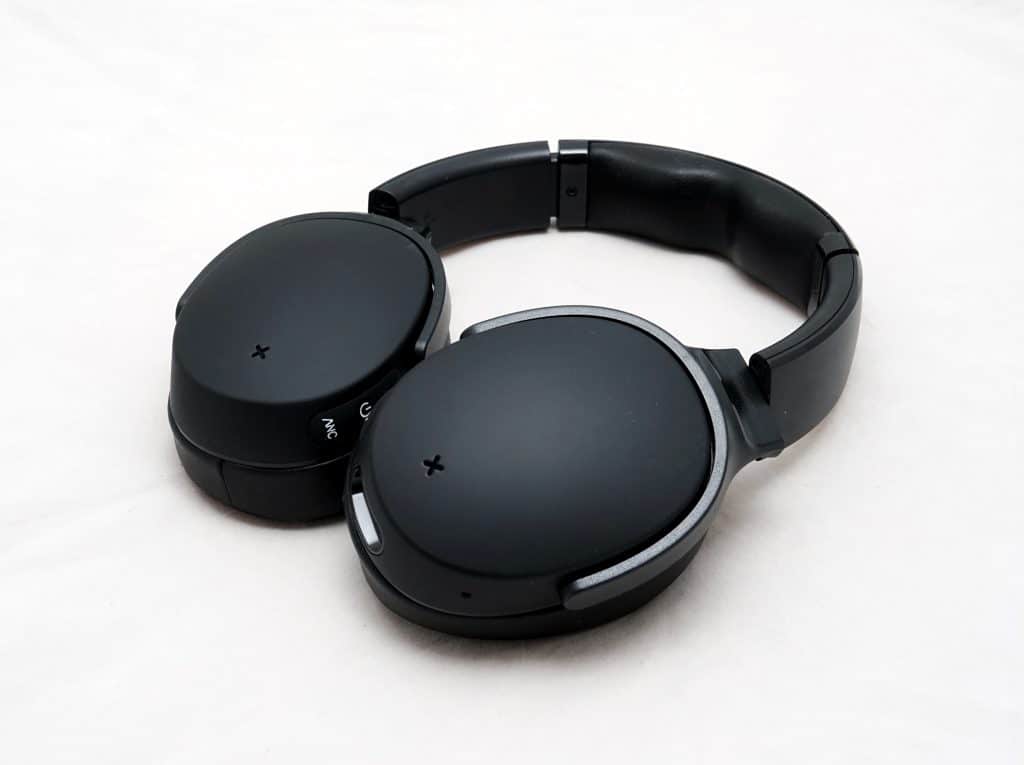 What needs work?
With decent sound and a fairly budget-friendly price tag, you'd be excused for thinking the Skullcandy Venue are a solid value.
And you'd be right, for the most part anyway. There's definitely value in the Venue, but there are aspects to these headphones that could do with some work in the next iteration, such as in the materials.
Yes, the Skullcandy Venue noise cancelling headphones are cheap, but the problem is they look and feel it. They're plastic across the board, both in the headphone cans and the band, and you get a rubbery set of controls that feel just as cheap.
The earpads echo that, with the pleather managing to hold onto their pleather smell for quite some time. It's the sort of thing that won't bother everyone, but if you pick up on a chemical smell to the Skullcandy Venue headphones each time you pull them from your backpack, this is largely why.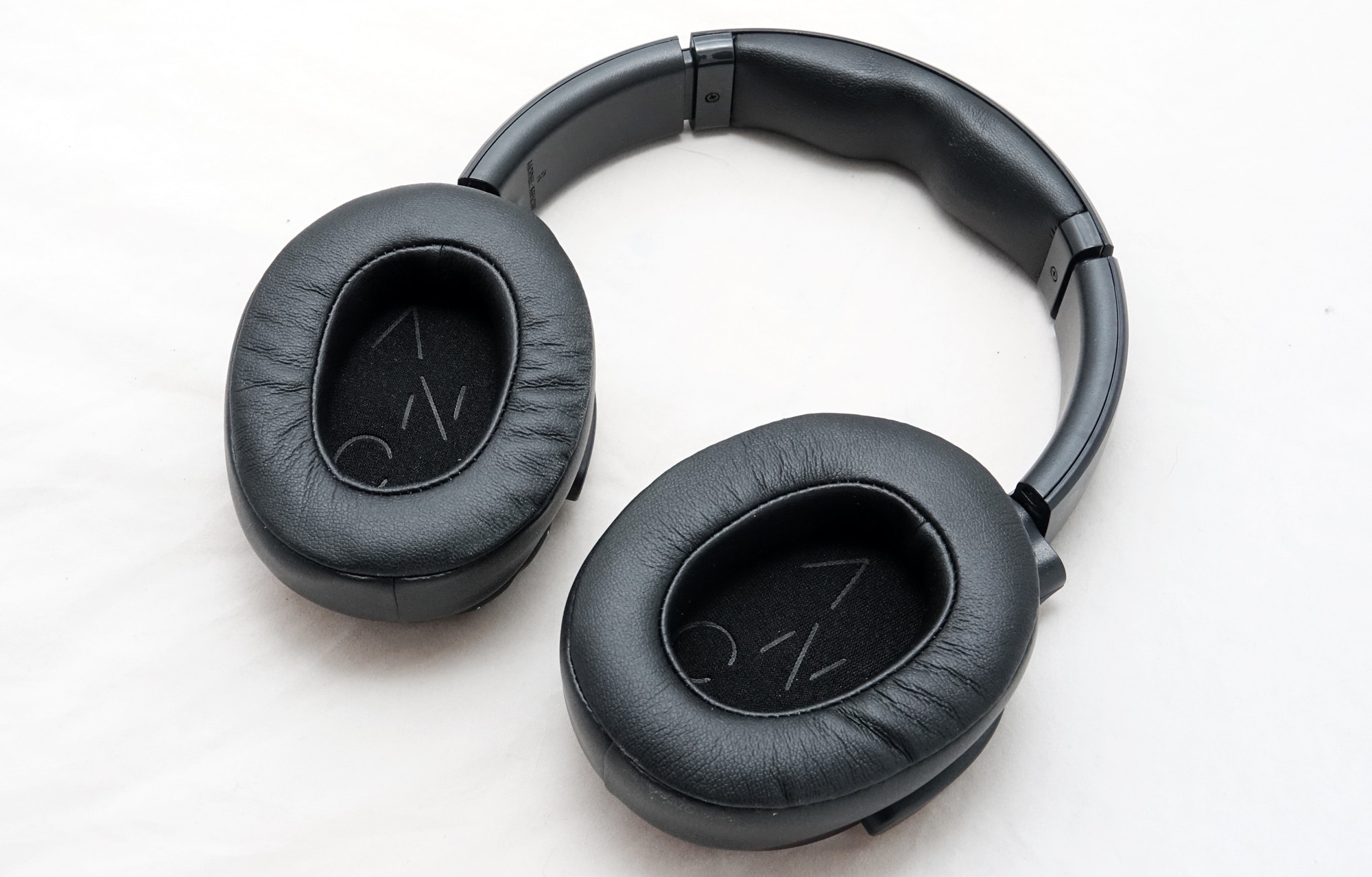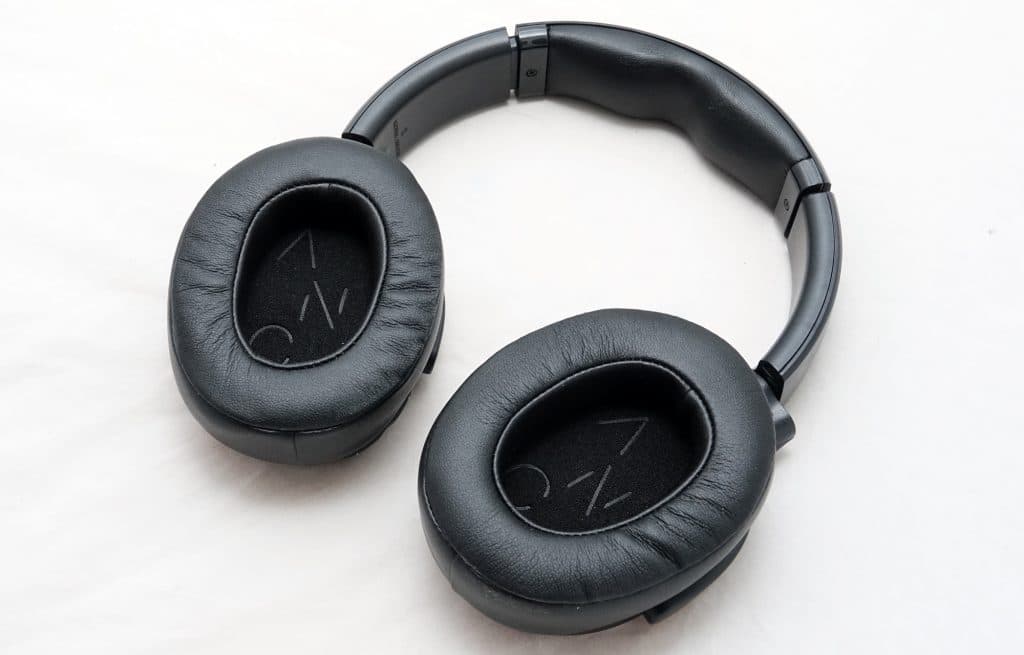 The fit is also a little snug, thanks to those big pads. While the Skullcandy Venue noise cancelling headphones are definitely around-the-ear headphones, they are a little tight, which might help the noise cancellation, but also can leave your ears held a little too tightly. Folks who don't like tight fits would do well to consider other options.
You also might find the odd disconnection glitch when using the Skullcandy Venue, something we picked up a few times, with connection often great, but sometimes unreliable. Just a point worth noting.
There's also only one mode of cancellation included, with it basically being "on" or "off". That might make it ideal for flight, but it does mean that it won't be tuned for the varieties of noise you're likely to encounter.
"Varieties of noise?" I hear you pipe up curiously. "Surely you're mad, Leigh. What sort of varieties of noise are there?"
And that's the thing: noise isn't just one sound, but rather a collection of them. It's a set of sounds, and not all noise is created equal. The sound of an aircraft engine rumbling is different from the noise of a bus idling, and is also different from the whir of a train, and a chorus of humans grumbling and walking to work. Noise isn't just noise, and that's something noise cancelling headphone manufacturers have learned over time.
Older noise cancelling headphones focused on one type of noise, and that's largely what the Skullcandy Venue delivers.
This one-sided approach of what may as well be an active noise cancellation dodecahedron means you can expect some noise to filter into your periphery as you move about, because it's only focused on one spectrum. It's not a disaster, but it's also not fantastic either, and the noise cancellation that the Skullcandy Venue does have will cut back on some of the noise, but won't actively cutt the noise out all of the time, focusing solely on somewhat quelling it.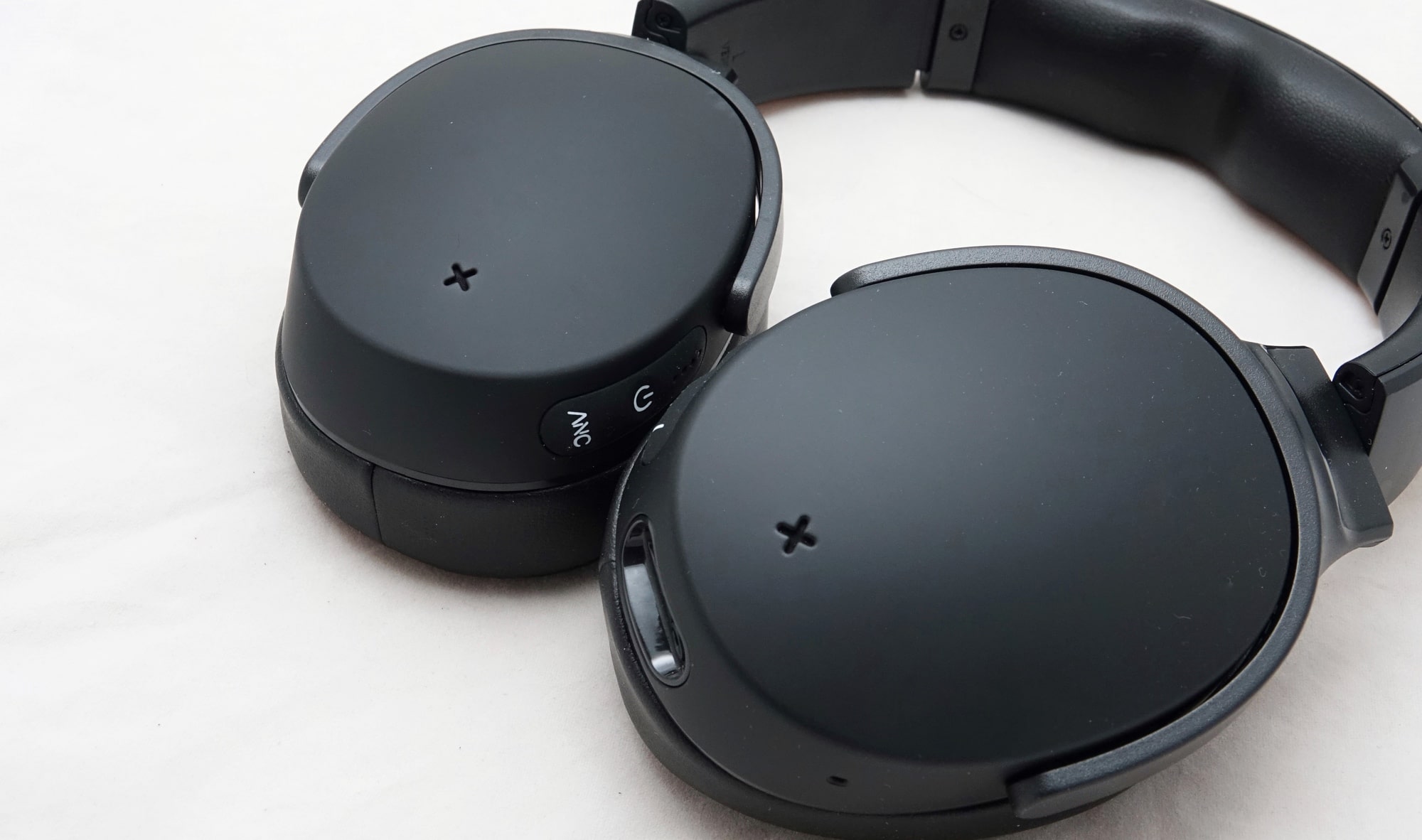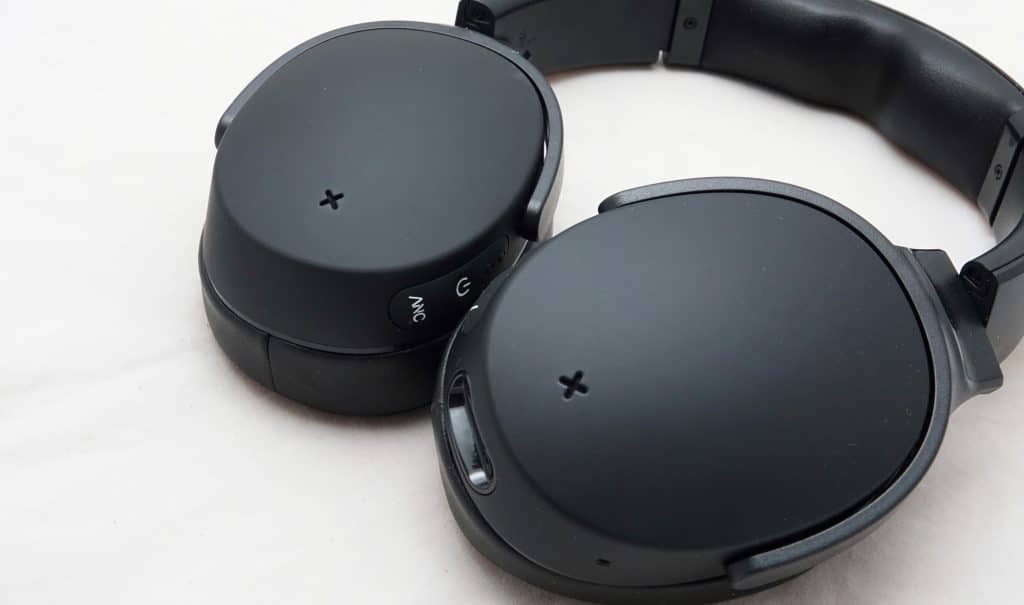 Final thoughts (TLDR)
When you look at buying a pair of noise cancelling headphones, it's clear you want to cut down on background noise, but price is probably one of the first things you look at. With active noise cancelling headphones often ranging from $300 to past $700, it can be easy to see that this isn't exactly a cheap category.
It's why it's nice to see yet another noise cancelling pair hit just below $300, as Skullcandy joins Plantronics in value headphones.
But while both offer value, Skullcandy's approach appears to be mostly focused on the aesthetics, with the overall functionality lacking, at least in comparison.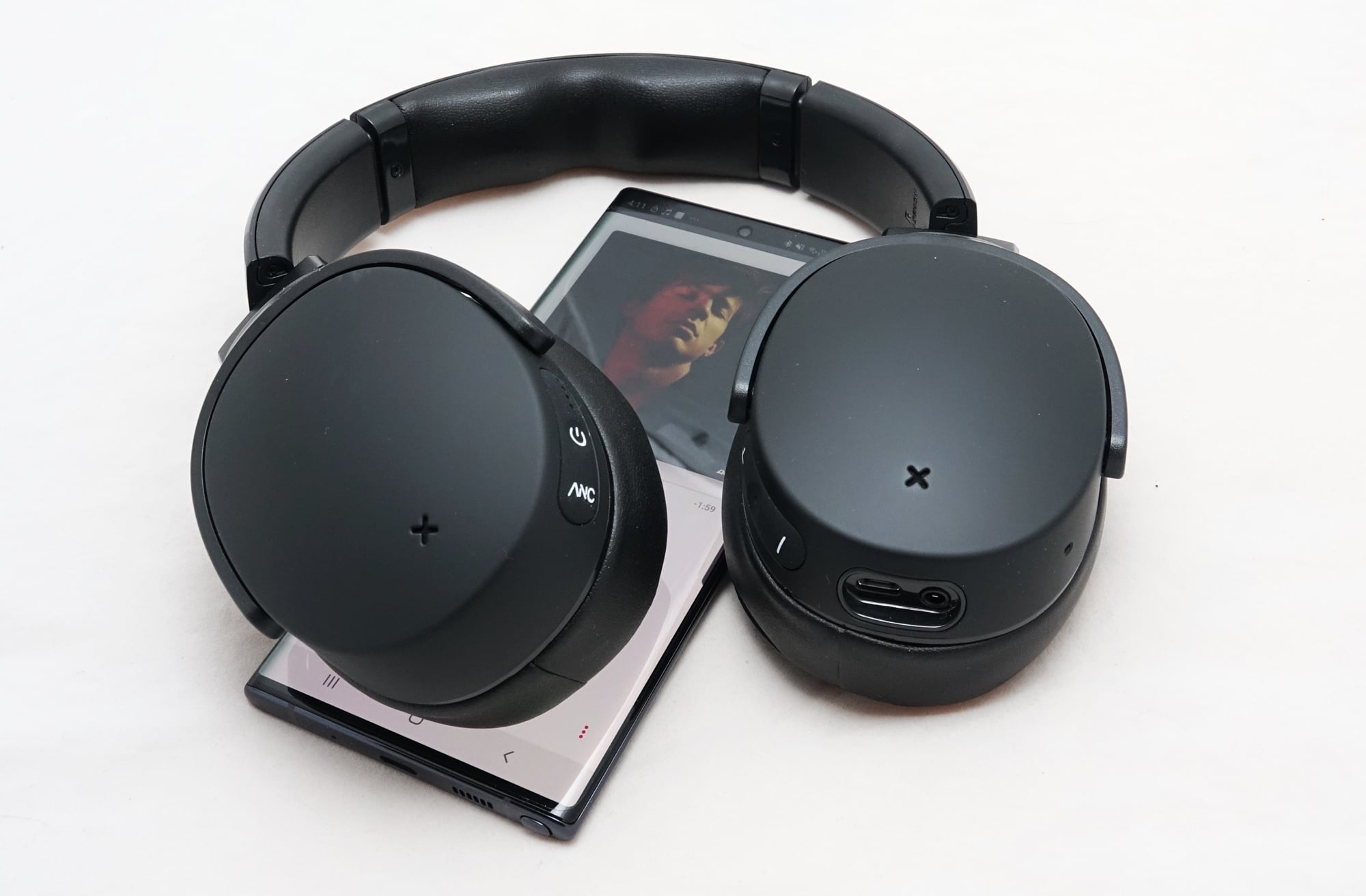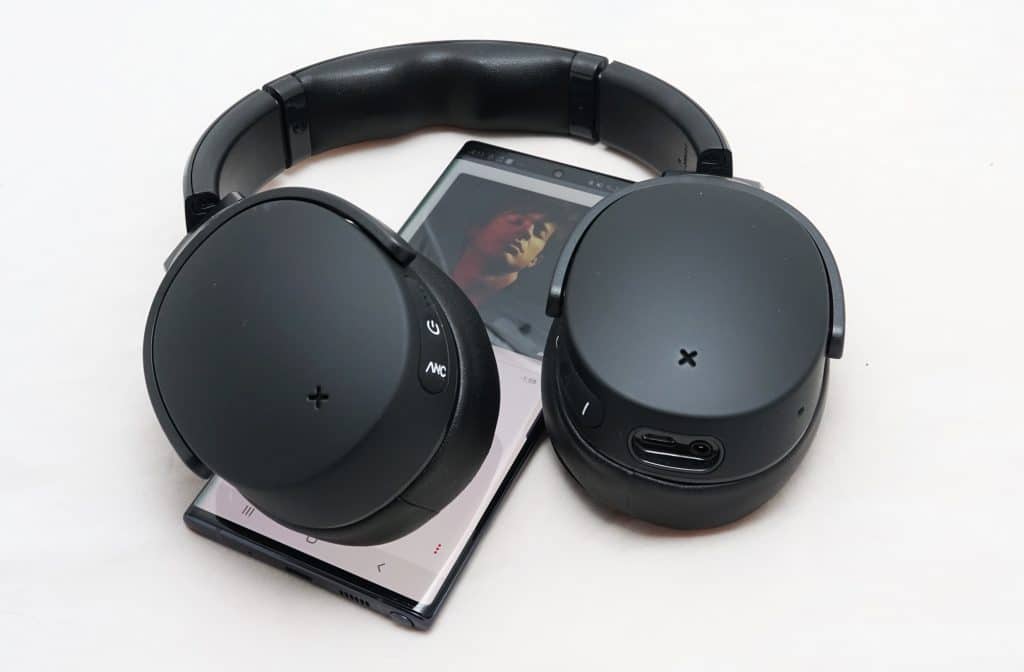 As a point, the Skullcandy Venue headphones aren't bad, not at all, but just fairly basic. They sound decent, though, with a balanced profile that won't highlight one specific style of music over another, making them fairly versatile.
That makes the Skullcandy Venue a decent choice for anyone thinking of grabbing a pair of noise cancelling headphones who wants to maintain a sleek look, though these are very much entry level noise cancelling headphones, with much better options out there. Essentially, the Skullcandy Venue are wireless noise-free made cheap and cheerful.
Skullcandy Venue wireless noise-cancelling headphones
The good
Fairly strong balance
Decent bass
Simple look that won't draw attention
Tile integration in case you lose your headphones
Solid battery life
Comes with a handy case
Great price
The not-so-good
Made of plastic
Controls are pretty poor
Noise cancellation doesn't cancel much noise
Occasional disconnection
Pleather earpads smell of pleather for quite some time