Quick review
Philips Hue Play light bar
The good
Lights up the back of the TV beautifully
Really great addition to an entertainment experience
The not-so-good
Still needs a PC app to sync information
Entertainment doesn't typically bleed off the screen, but it can. Your movies and TV shows can run over the edge of your TV's frame, and push behind it, you just might need a smart light or two, like the Philips Hue Play light bars.
Even though television bezels are much smaller than they used to be, they still very much hold the picture. Specifically, your movies and TV shows likely sit between the frames of your television set, because that's what's supposed to happen, unless you have one of the very old Philips Aurea TVs.
Projectors can push beyond the frame and bleed into the room because they're often a burst of light projected against a wall or screen, and that lights up the environment with the same colours, but TVs, that's a little different.
If you want the picture to expand beyond a television, you need to think a little differently. You may need to look at smart technologies to make that entertainment experience a touch more immersive, such as is the case with a recent Philips gadget designed to push entertainment in other directions, the Hue Play light bar.
What is it?
A part of its Hue smart lighting family, Philips recently launched the Hue Play light bar, a strip of LEDs that can be controlled remotely to offer a colour burst in places around the home.
The Hue Play light bar is a little like Philips' other modern Hue lights, only that it comes in a strip, and can either lie down on the its back, or stand up with a small pivoting stand.
Plug it into the wall and the Philips Hue Play light bar will switch on, waiting to be controlled by a Hue app on a phone or tablet, or maybe even your computer.
In fact, if you place them behind a TV, that's where things get a little interesting.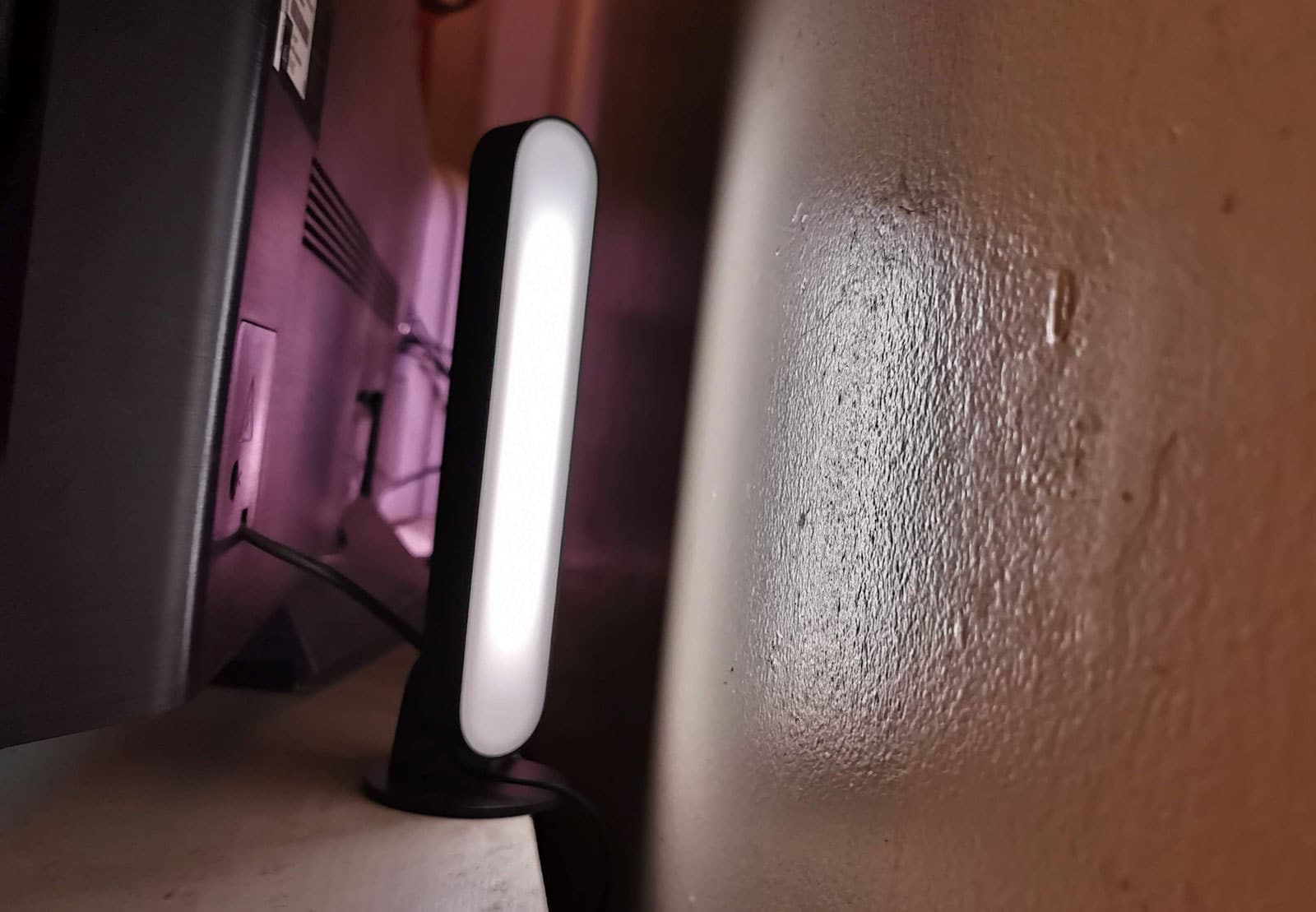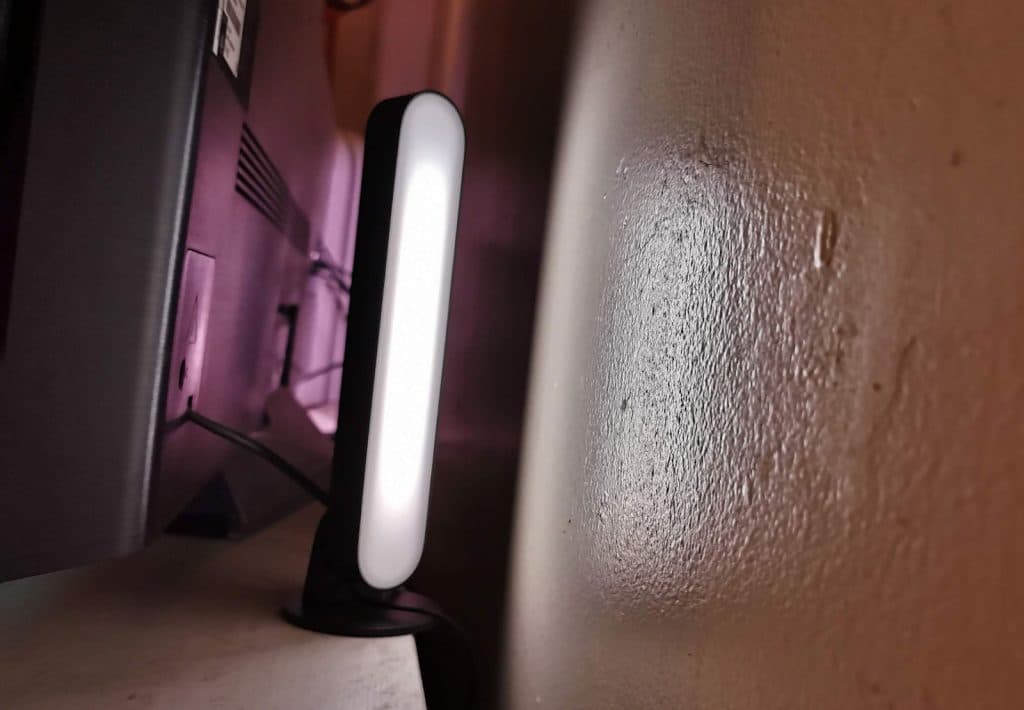 What does it do?
You see Philips' Hue Play Bar is designed as part of its Hue Sync entertainment experience, an approach that allows an app to analyse the colours being put out by the fringes of entertainment — essentially the colours found in the corners — and to change the colours of smart lights accordingly.
It means if you're watching Pixar's Finding Nemo (or even Finding Dory), the blue of the ocean can light the entire room with the same blues, turning the home into a dynamic aquarium and adding to surround sound by completing a sense of immersion.
Otherwise, you can still use the Hue Play light bars as individual lights in your home, and mount them places or even underneath if the Hue strip lights aren't your cup of tea (older Hue strip lights can be a little slow in comparison to their Play siblings).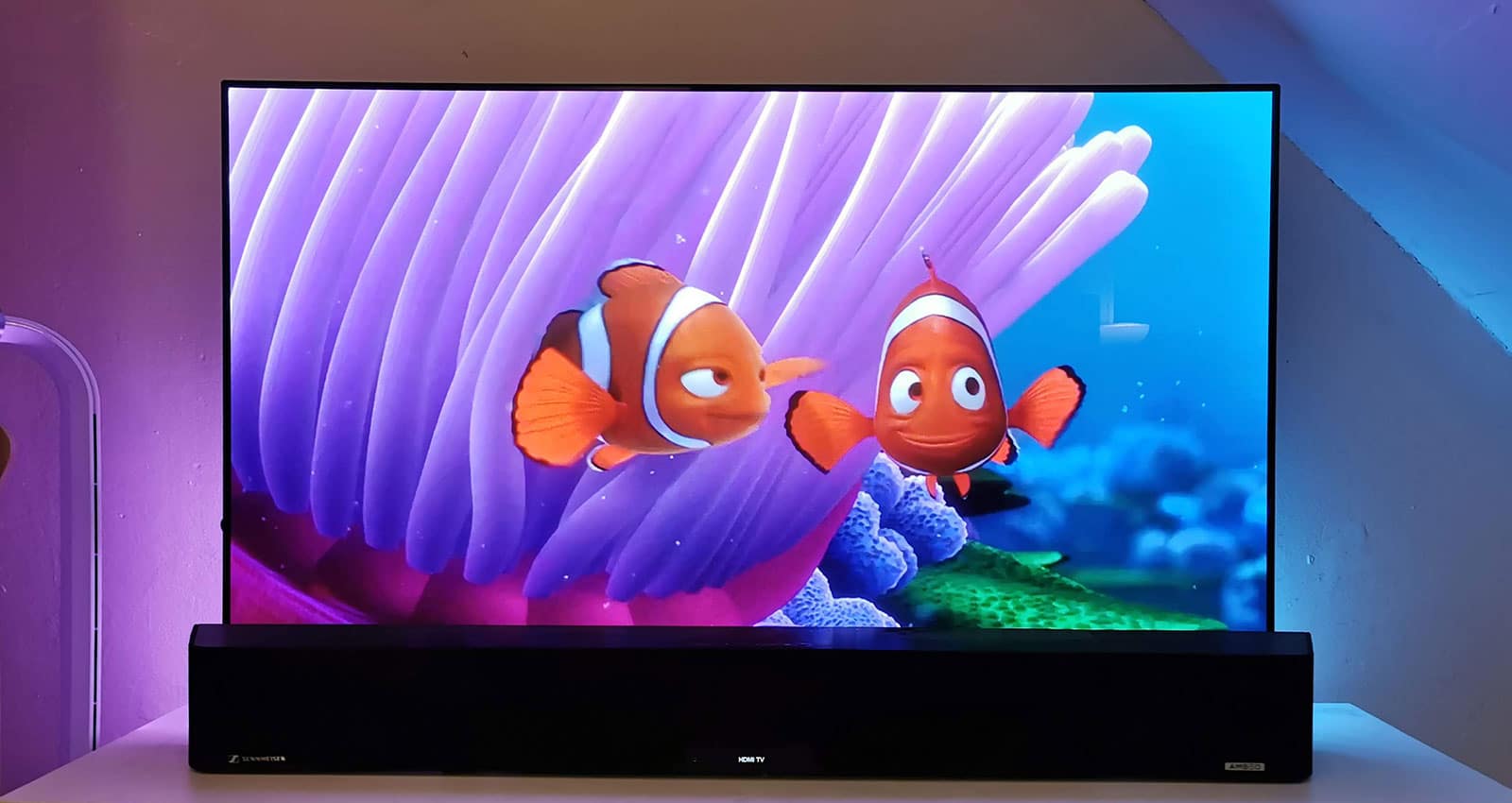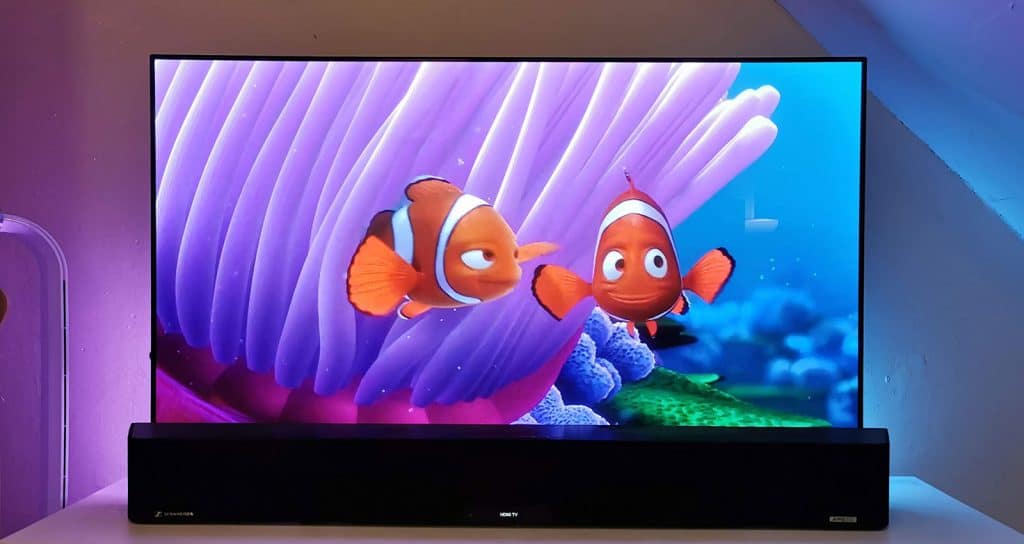 Does it do the job?
Philips' Hue Play Bar does a fairly solid job of bringing movies out of the TV frame, though it does come with a caveat: control.
Controlling the Hue Play Bar at the moment is still very much something you can do from Windows or Mac, with the Hue Sync software only available on the computer.
If you had a home theatre PC (HTPC) or a USB computer you were watching your entertainment from, it's not so much a problem. Likewise, we performed our tests by mirroring the screen of a MacBook Pro using AirPlay to an Apple TV 4K, and letting Hue Sync handle the experience.
Ultimately, Philips needs a better way to connect and process television information, something we said back in a Philips Hue Sync review last year.
That might come in a plugin for the Plex app on people's servers, or some form of integration on a smart TV platform. We're not sure you can do that with an Apple TV just yet, but if there was a setting in Netflix or a Philips Hue Play media player app for Apple or Android TV, it would make the process so much easier.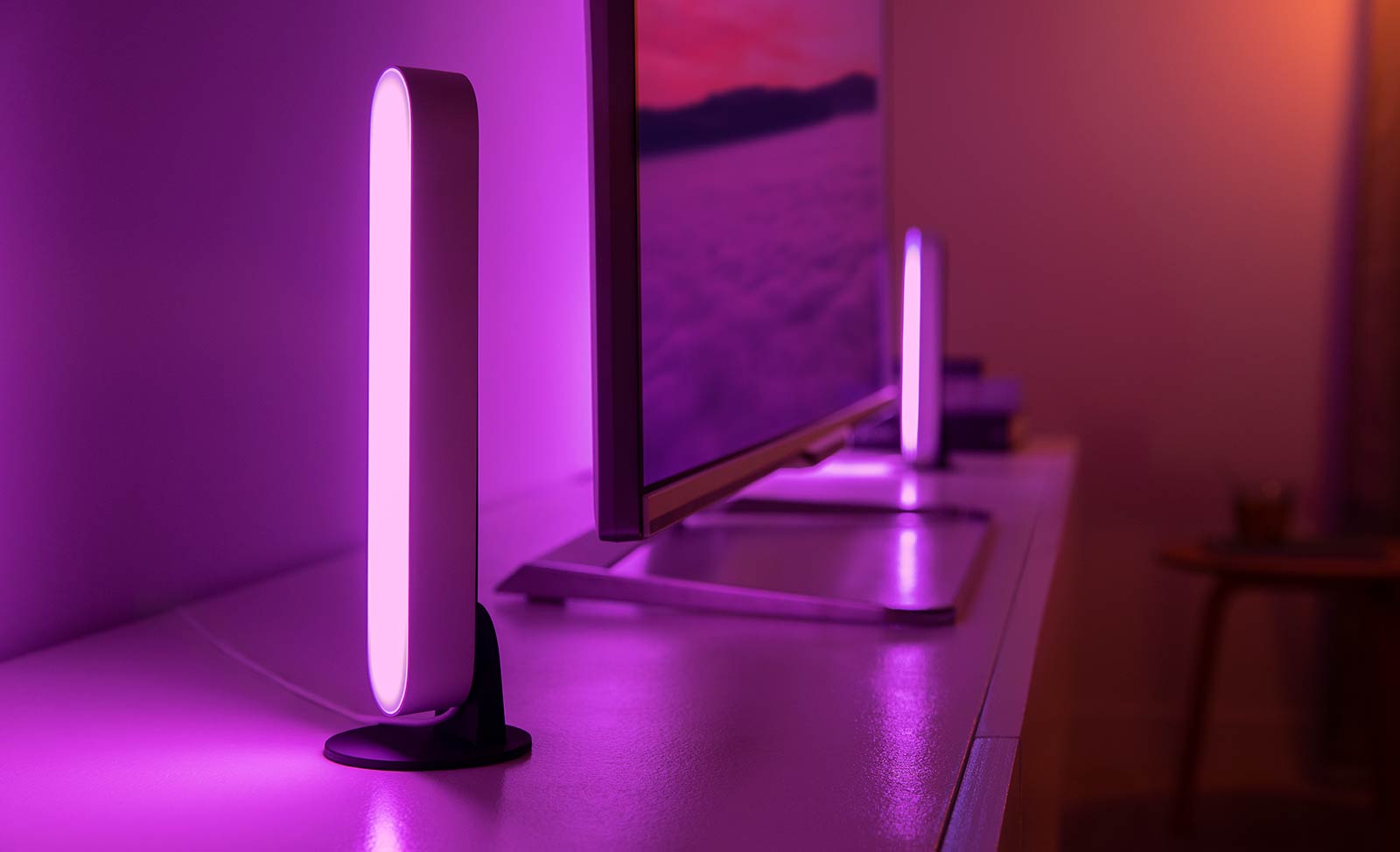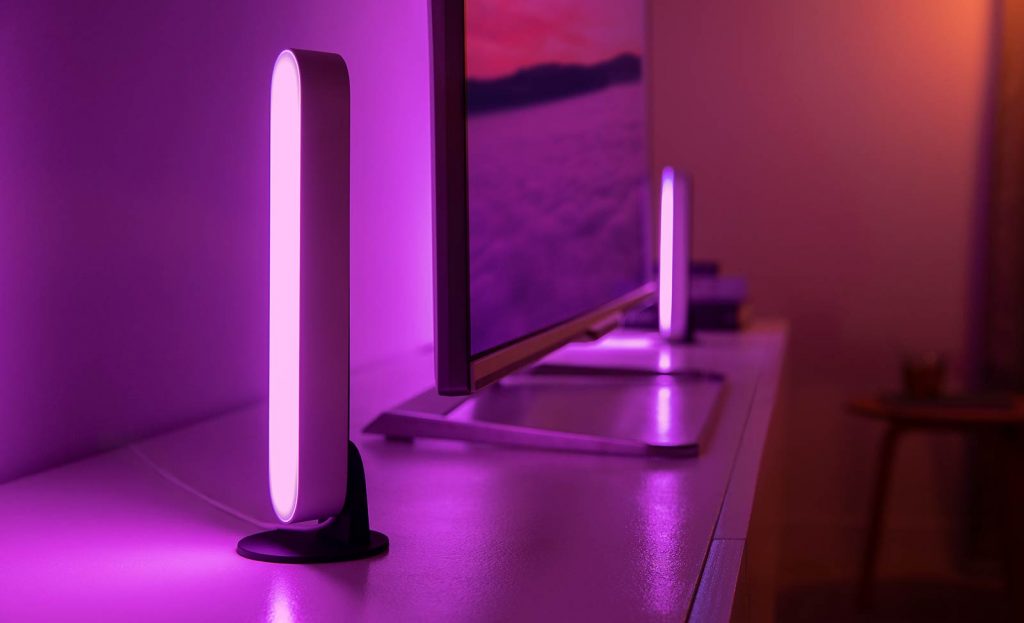 What does it need?
Philips' Hue Play lights are cool, but they need a way to make that connection work more seamlessly. You shouldn't have to rely on your computer being left open to complete the entertainment experience, as it just doesn't make sense.
It's logical if your entertainment is being bled off your computer, so no worries there. Folks watching off a big monitor for movies or games won't have any problems here, but anyone sitting in a traditional living room will see a complication quickly.
We eventually found one smart TV app on Apple TV that could do it, ish, with MrMC working to synchronise media files to a Hue system. The setup could be a little complicated for some people, however, and there's a noticeable delay between the lighting in scenes, especially in comparison to what the Hue Sync experience delivers.
This week, Philips has announced a Hue synchronising HDMI box that would move to remedy this situation, providing a hardware link and dealing with the process, though it's an extra cost.
In a day and age where apps are a deciding factor, we're kind of surprised Philips hasn't embraced that side of things to make its Hue Play experience complete. It probably could, we're just only seeing it in desktop software and physical hardware.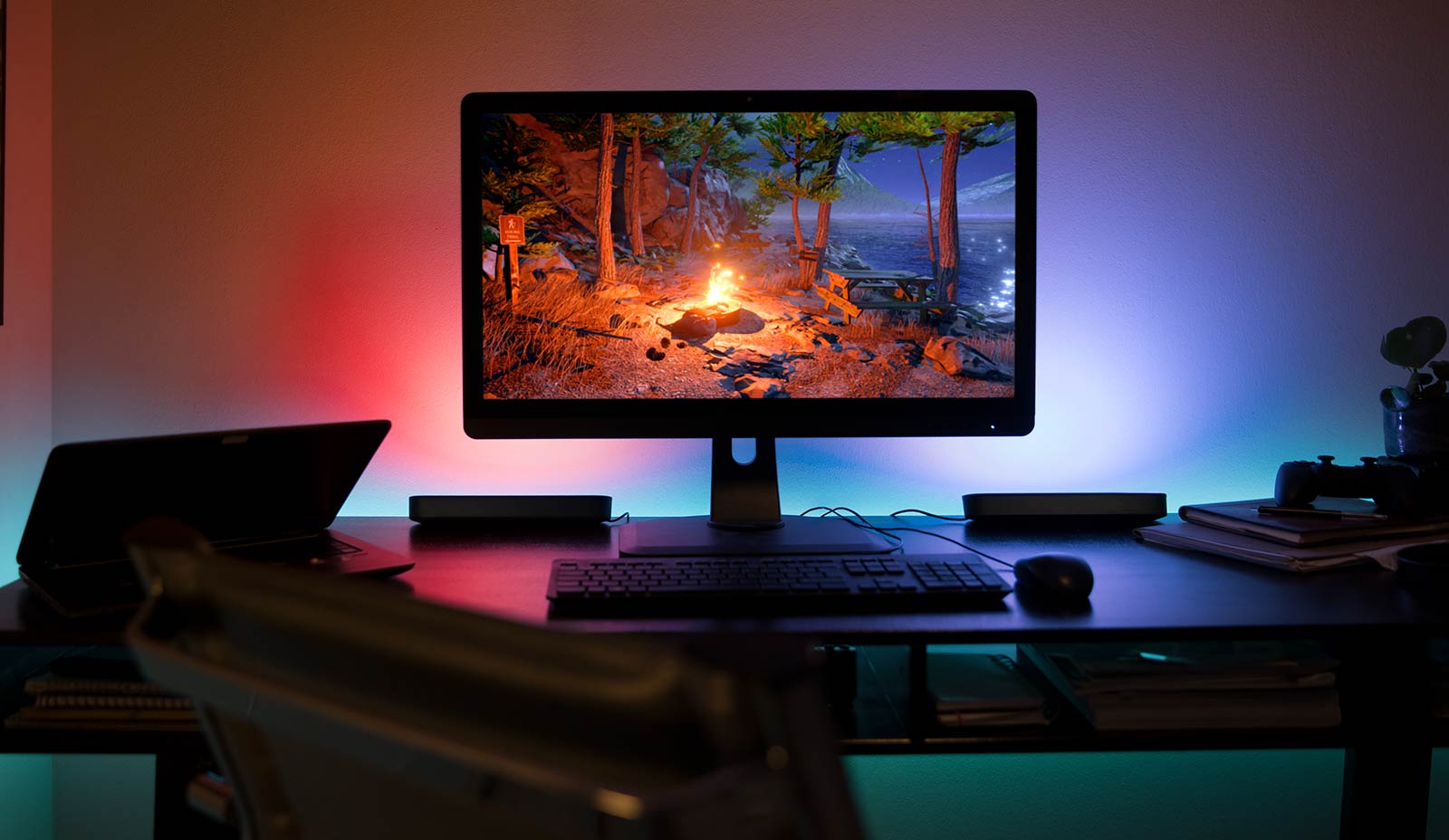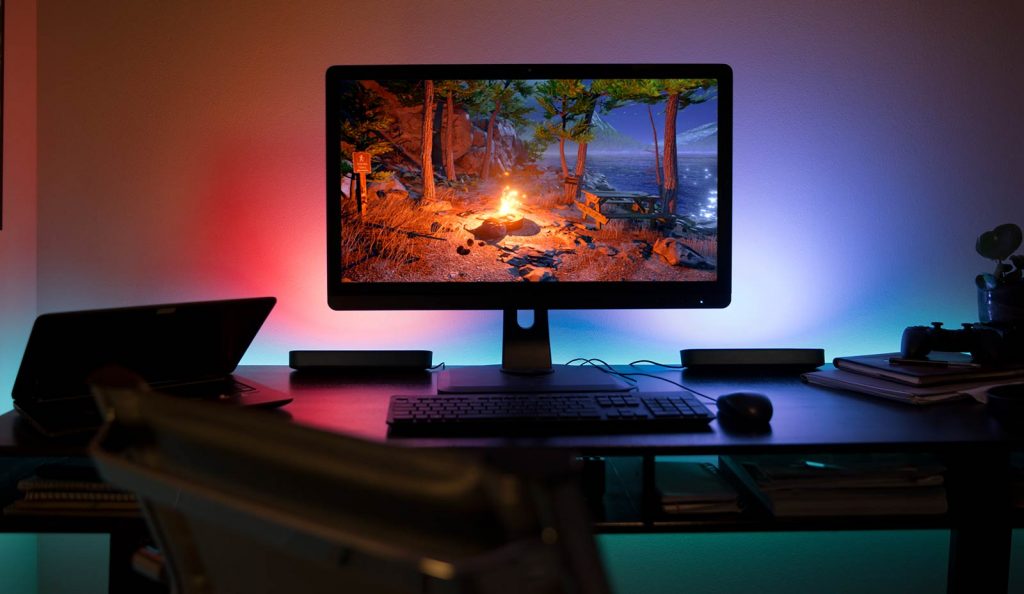 Is it worth your money?
At a cost of $119 for one, $219 for two, or an extension for $100, we'd say the Philips Hue Play is probably worth your money if you plan to try the whole immersive lighting experience, which is a little bit magical.
Overall, it could be a little less expensive, and if we were Philips, we'd round it off at a max of $200 for two and a max $100 for one. That would just makes it easier to consider.
It's worth keeping in mind that the only obvious other way you can make movies light up your home is through a projector, which incurs a different cost altogether and requires the space of an empty room.
By equipping lights near your TV and running a specific experience through those lights, you get something that could just change the way you and your family watches films.
It doesn't work amazingly with everything, and frankly, we found animated movies with an emphasis on colour handled the Hue Play light bars better than movies that didn't.
However it does work with gaming, too, complete with a way to synchronise Razer's Chroma lighting to the Hue Play LED bars, too. That's probably more of a PC thing, mind you, but the support is there.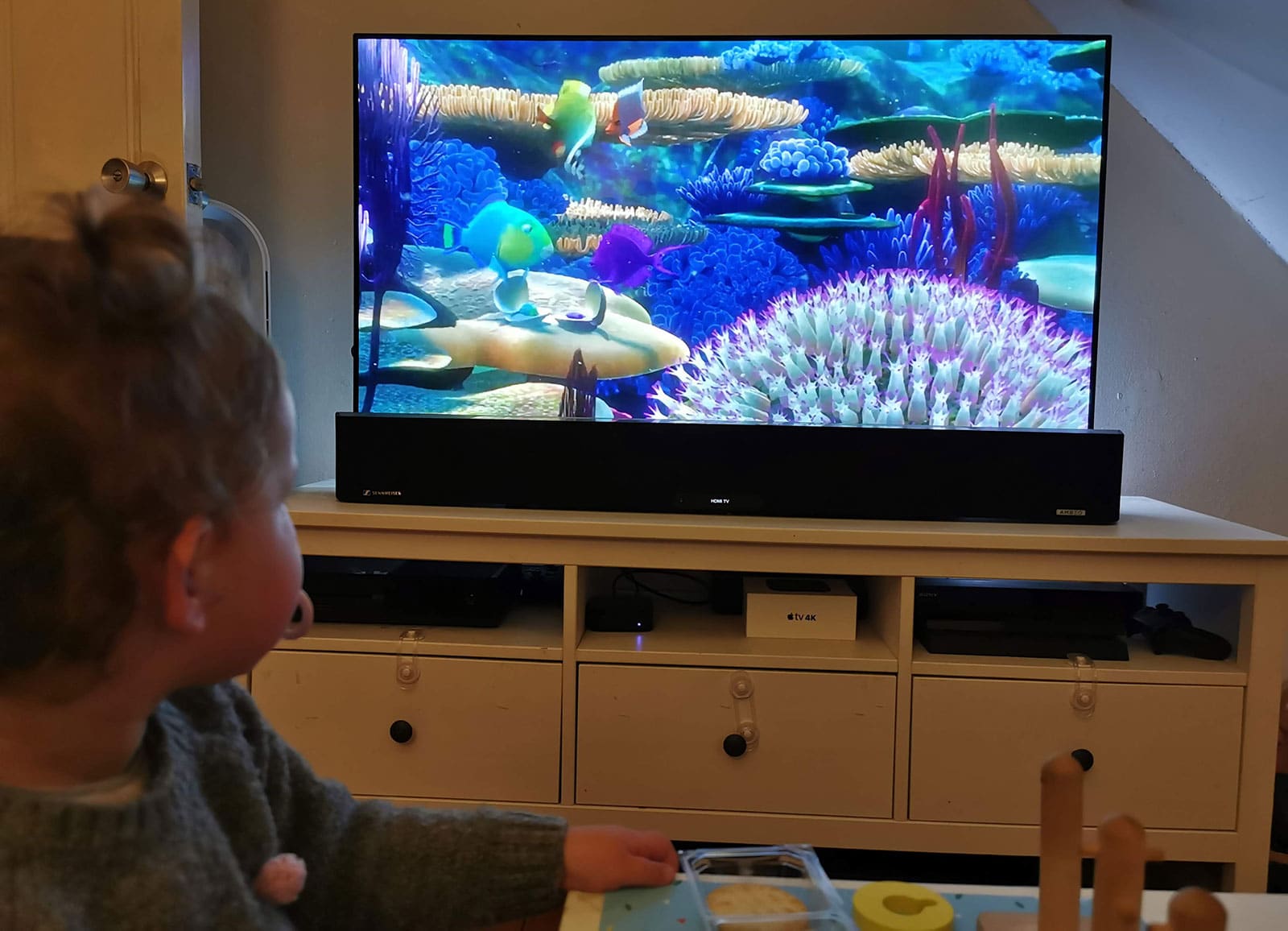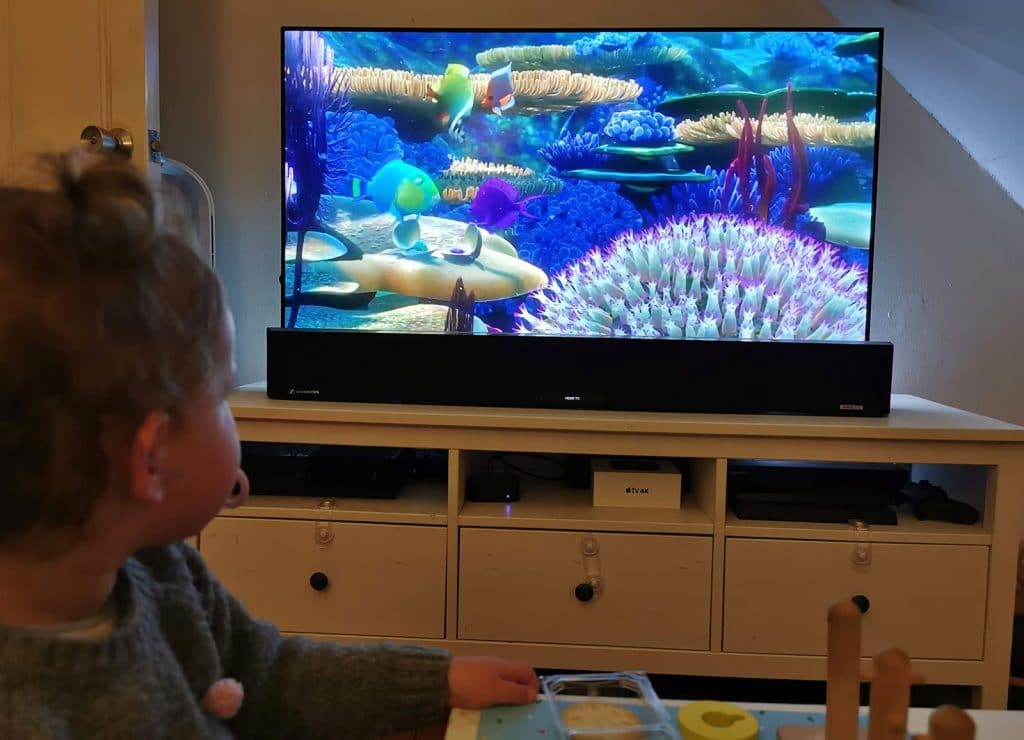 Yay or nay?
Until the arrival of Philips' HDMI box, it's worth remembering that the only way to get media out of your TV and into your lighting experience is with a PC or Mac, so that's just something worth noting.
If you're fine with that, the Philips Hue Play is a great way to create more immersive entertainment, that should only get better with time.
Philips Hue Play light bar
The good
Lights up the back of the TV beautifully
Really great addition to an entertainment experience
The not-so-good
Still needs a PC app to sync information