If you've wish home lighting connected up with home entertainment, the latest addition to the Philips Hue range is all about those changes.
Now that the smart home has started to kick in, you're probably wondering what a smart light can do beyond turning a light on and off remotely.
That's surely one major part of what smart lights can do, but there's more to them than that.
While smart lights are ideal for the lamps in your home and can be automated and scheduled, depending on how your home is setup, they can also be used for entertainment.
Some devices will actually connect with colourful smart lights to extend the picture into those lights, and that's something we saw last year in Philips Hue Sync, a software solution that allowed light to bleed off from the TV's frame into lights found around the room.
At the time, we noted that Hue Sync needed a computer alongside those lights, because you needed the computer to send the feed to a TV and the lights to talk to the computer.
Using a solution like this, you quickly find that lights around the room can help set the mood when the colour from a movie, TV show, or video game bleeds into them. It's not the same as having the frame of the TV do the colour bleeding for you, because that requires a special light, too.
Philips has had a strip light this can work with, but it's not for every home, nor is it necessarily as fast as the newer lights.
Fortunately, Philips has been working on a new take on the strip light, and one made to work with entertainment lighting in the home.
It's a new type of Hue light calls the Hue Play, and it's basically a colour-changing app controlled LED bar the can sync up with the Hue Sync software, or just be used with the Hue smart lighting ecosystem as themselves.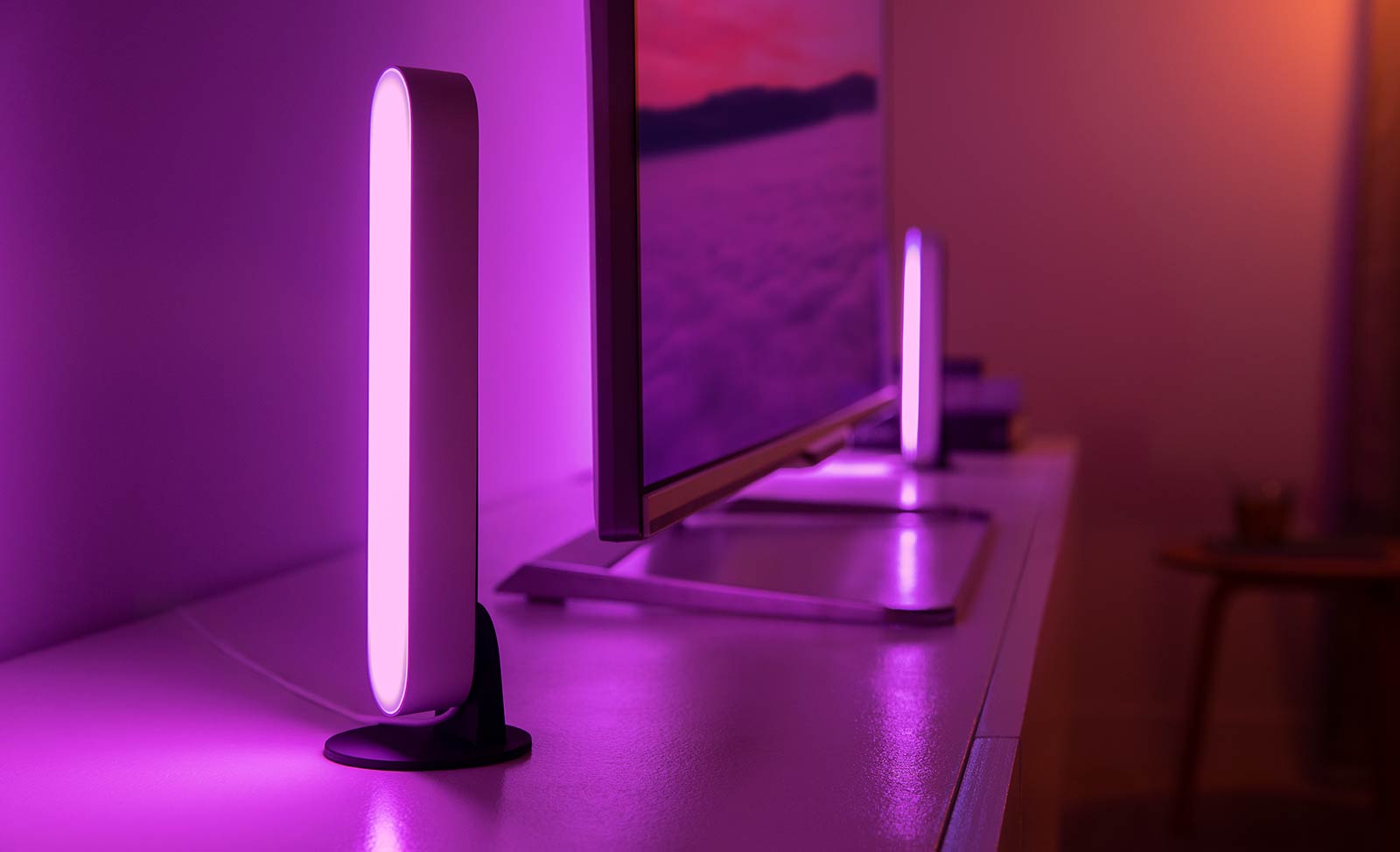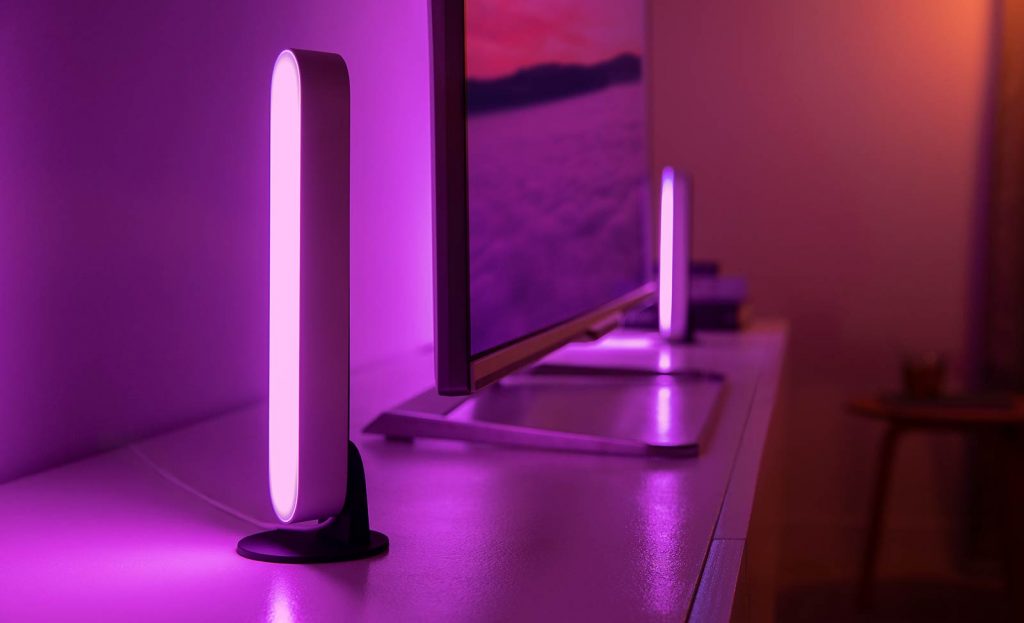 The Hue Play lights are capable of showing up to 16 million colours, and when working alongside Hue Sync in movies, will send the lighting to Play LED bars to spread light around the TV.
It's not just a movie or TV show thing, either, because games can be connected using Hue Sync on a PC or Mac, meaning if you place the Hue Play bars around a laptop screen or monitor, the colour will blend not just outside the screen, but also on the walls, colouring the room.
Gamers with a Razer device that uses Chroma for lighting will even find support here, with synchronisation between Razer gadgets and the Philips Hue Play LED bars.
One thing they probably won't be is battery powered, with the Philips Hue Play lights available in a single or double pack, and working with a 240V power supply. They can sit by themselves or be mounted, however, so you have choices when it comes to installation.
Locally, Australians can expect to find a single Hue Play from $99.95, while a double kit will understandably cost a little more. You'll find them online at Amazon, and from electronics and home improvement stores shortly across Australia.