Quick review
Huawei P30 (ELE-L09)
The good
Feels lovely in the hands
Great camera not far from the Mate 20 Pro
Solid battery life at a day and a half
Expandable storage
A phone with a smaller size
The 3.5mm headset jack is included (if that's worth anything to you)
Screen protector pre-applied and case included
The not-so-good
No wireless charging
No water resistance
Camera offers decent low light, but isn't always as fast as it needs to be
In-screen fingerprint reader has more misses than P30 Pro
Not quite the super high-end P30 Pro, but still not far off, the Huawei P30 manages to get some solid tech into a small smartphone size.
Huawei's big P30 Pro isn't the only P-series phone for the year. While photography is the main focus — that's what the "P" means — there's also a smaller model in the mix, with a 6.1 inch screen versus the 6.5 inch of the bigger one.
There's more going on here than just a screen size, and the Huawei P30 is a different phone than its sibling.
Note: As of May 2019, Huawei devices have been disconnected from Google Android due to inclusion on a US trade ban list. While this is unlikely to affect the contents and outcome of this review, it may affect updates in the long term. Please be advised.
Design
Sitting in the same family as its big brother, the P30 Pro, you probably won't be shocked to learn the P30 is a dead ringer in design, at least for the most part.
There's the same choice of colours, mostly the same approach for a screen with a small camera teardrop up top, though the screen edges don't curve like they do on the Pro.
It's a slim and smaller edition of the phone, complete with a similar camera design on the back, and a finish that is very shiny that can also be a little slippery.
That said, it does arrive with a screen protector installed and a case in the box, so that'll help if something unfortunate does happen.
Features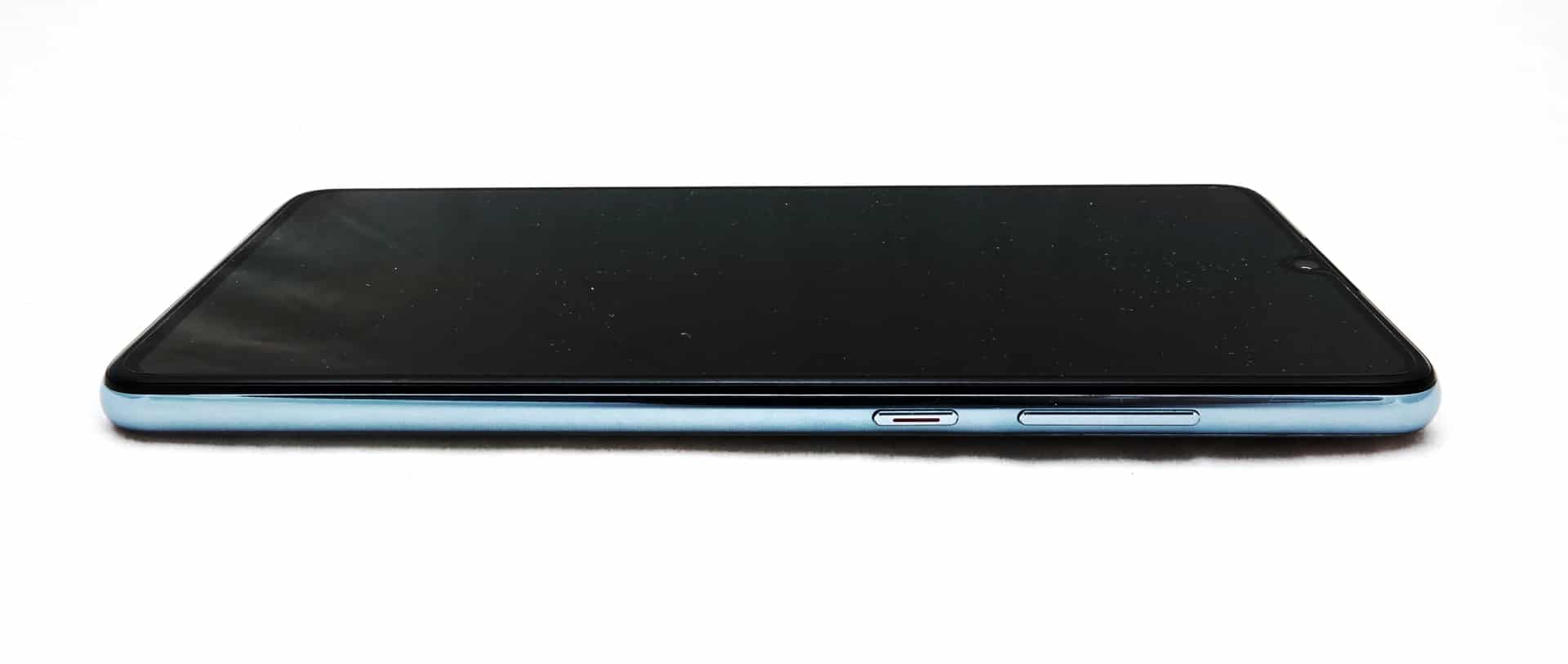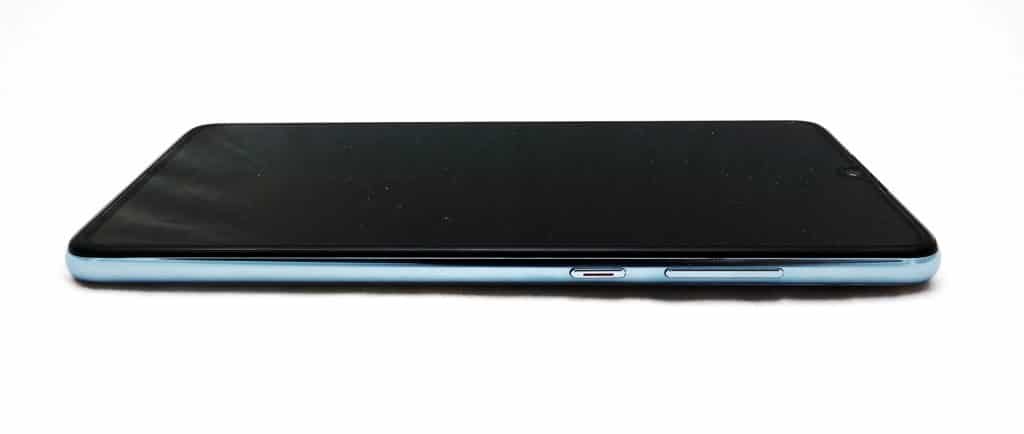 It might look a little like its sibling, but the standard P30 is different, or different enough. While aspects are the same, others are not, and for a difference of $500, the Huawei P30 and Huawei P30 Pro are indeed distinct from one another.
Under the hood, they both share the same Huawei Kirin 980 eight-core processor, though the memory and storage is a little different. You'll find 6GB RAM and 128GB storage on the standard Huawei P30, but 8GB and 256GB on the more flagship P30 Pro.
Both support expandable storage through Huawei's NM card slot, and they both include Android 9.0 "Pie" as built with Huawei's EMUI.
And both phones include Category 21 4G LTE for 1.4Gbps maximum downlink and 150Mbps maximum uplink, provided your telco supports it where you are. You'll also find Bluetooth, WiFi, GPS, and Near-Field Communication, too.
For a nice change, and to start the differences between the models, there's a 3.5mm headset jack accompanying the USB Type C port on the Huawei P30, something you don't find on the P30 Pro.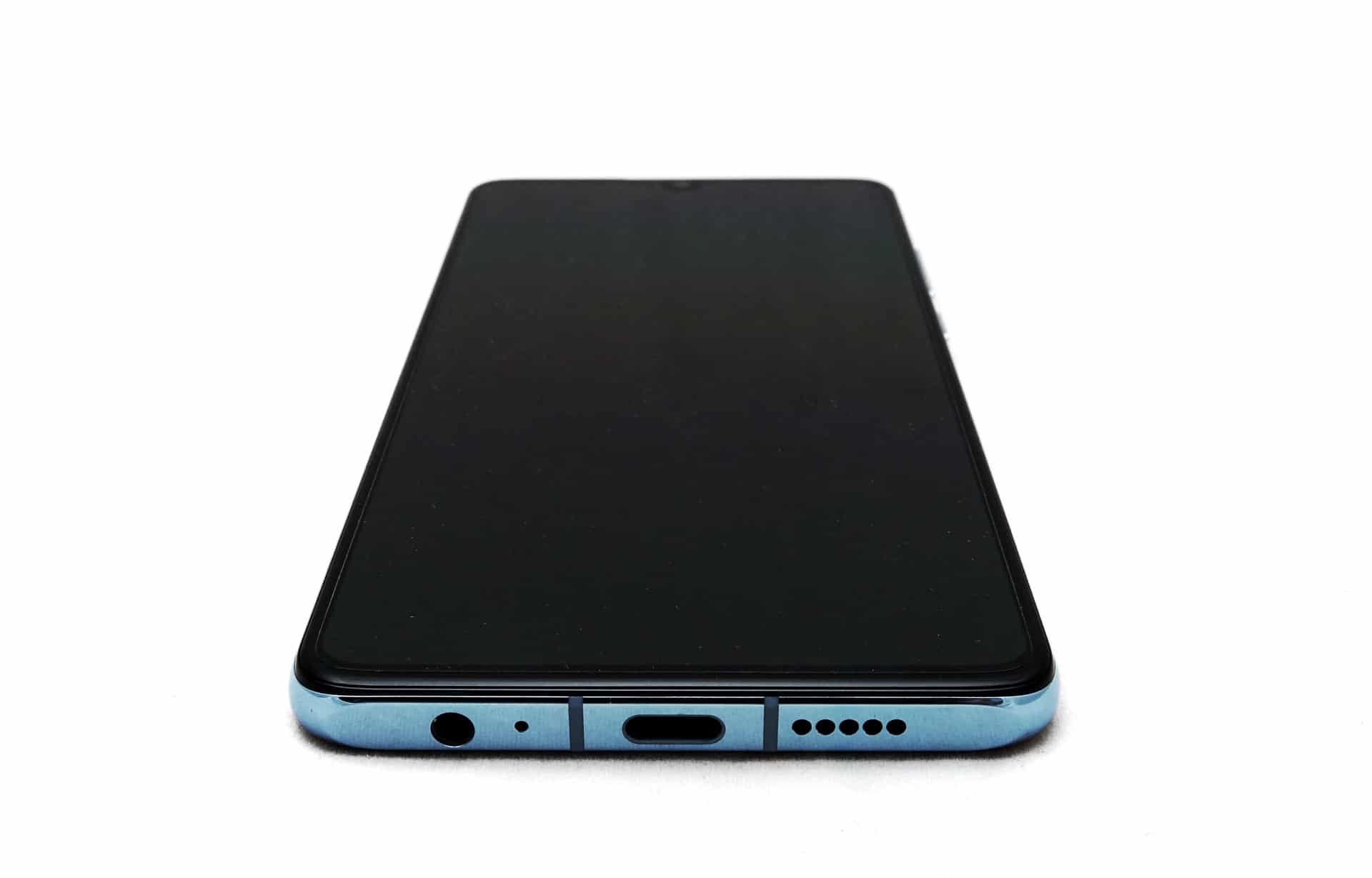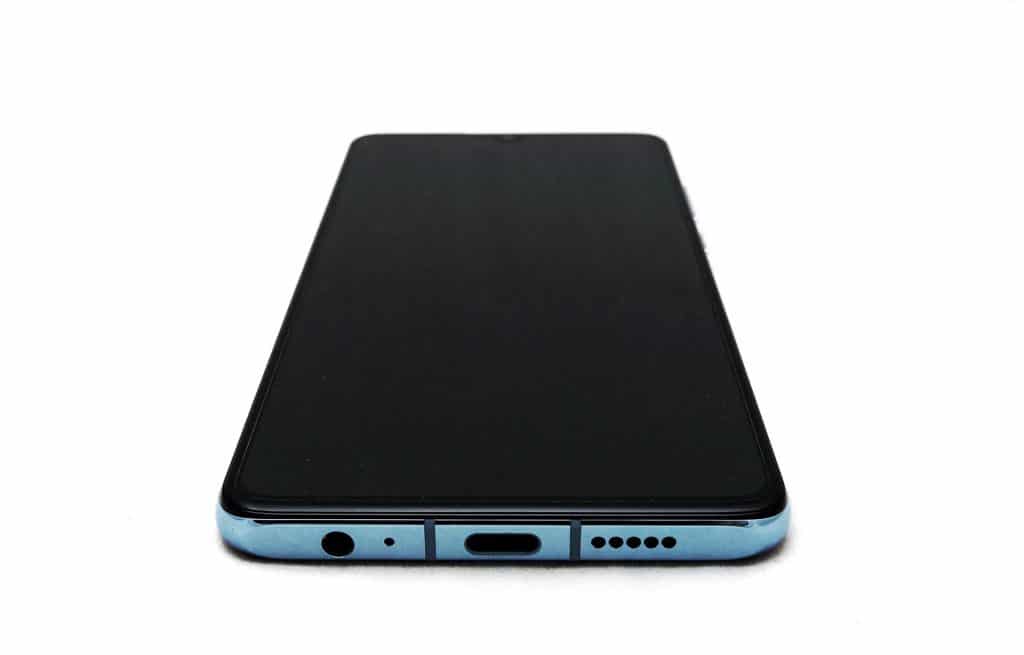 The cameras are a little different as well, with a 40 megapixel standard camera F1.8), a 16 megapixel wide (F2.2), and an 8 megapixel 3x telephoto camera (F2.4), making the camera setup more like last year's Mate 20 Pro than the 2019's P30 Pro, though the sensor has been switched out and is the red-yellow-yellow-blue superspectrum sensor type used in the P30 Pro.
There's no Time-of-Flight depth sensor here, though, as that's reserved for the big model. You'll still find support for 4K video here, though, and there's a 32 megapixel F2.0 camera up front for big selfies.
And this sits below a 6.1 inch screen that takes up most of the front, supporting a Full HD+ resolution of 2340×1080 and displaying roughly 422 pixels per inch. It's also a little thinner and lighter than its P30 Pro sibling, though there's no water resistance.
The buttons are all the same — power and volume located on the right edge — and the battery is also a little smaller, supporting a size of 3650mAh in the P30 versus the 4200mAh of its sibling, the P30 Pro. No wireless charging is included in the design, either.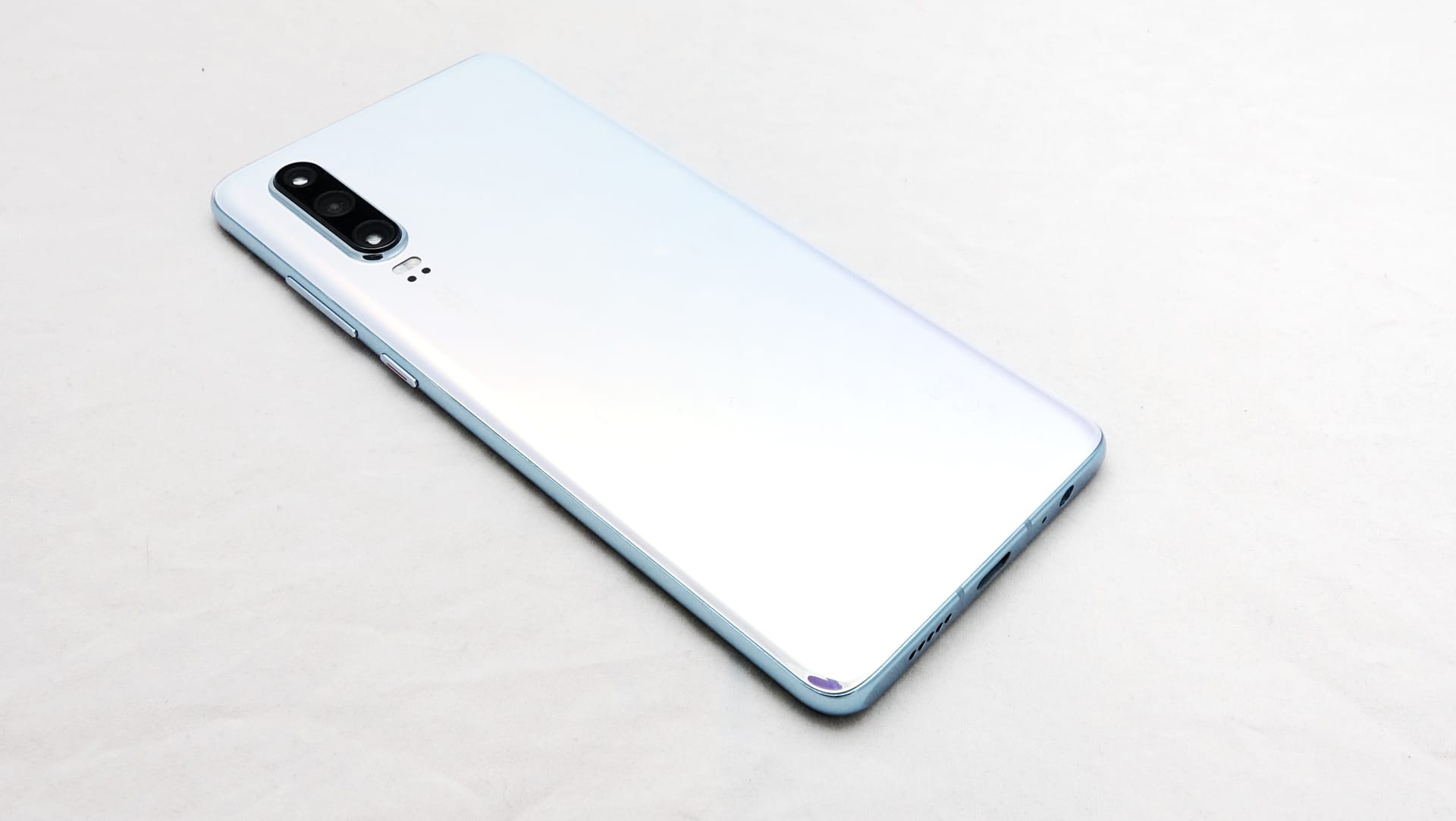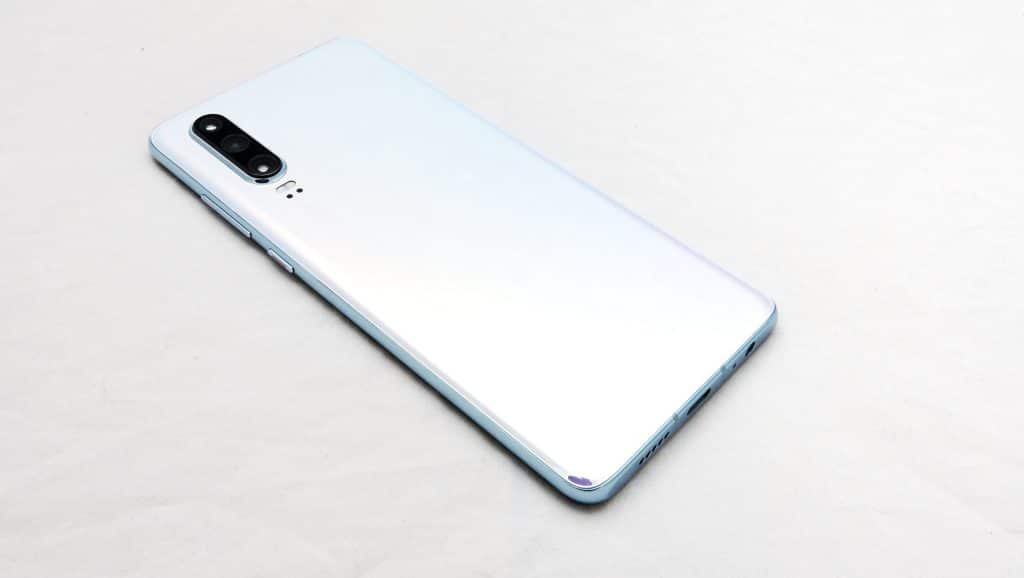 In-use
We promise, we're not getting jaded from reviewing phones, but if you've seen a Huawei from the past few years, there's a good chance you've seen how the Huawei P30 operates, too.
While EMUI has advanced over the years and added features with every changing Android operating system, the look and feel of Huawei's EMUI has largely stayed the same, and isn't as clean as standard Android.
Rather, it's now sitting on the cusp between an Android launcher and something you might expect in the Apple camp, which is kind of where it started, similar to Oppo's take with ColorOS.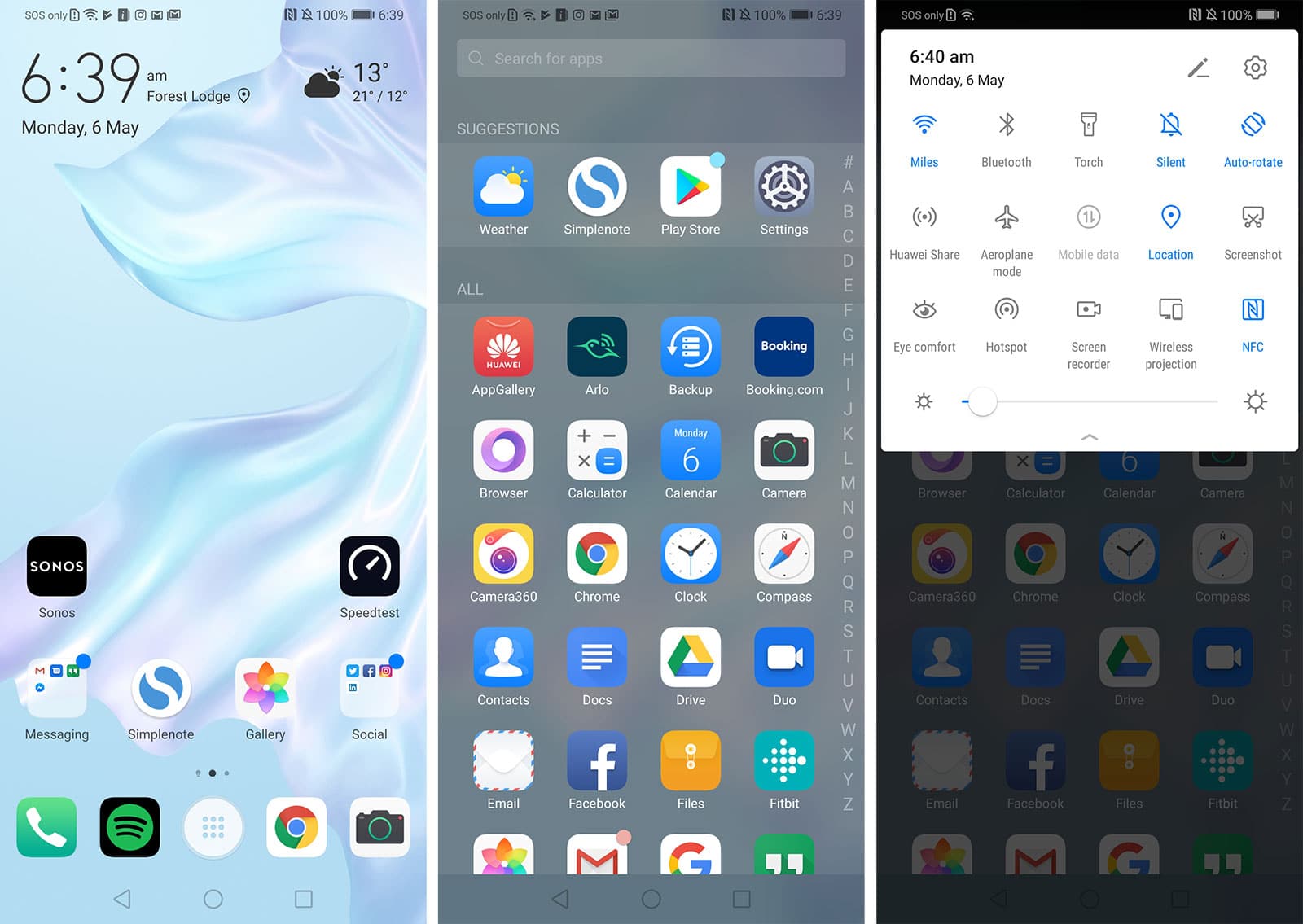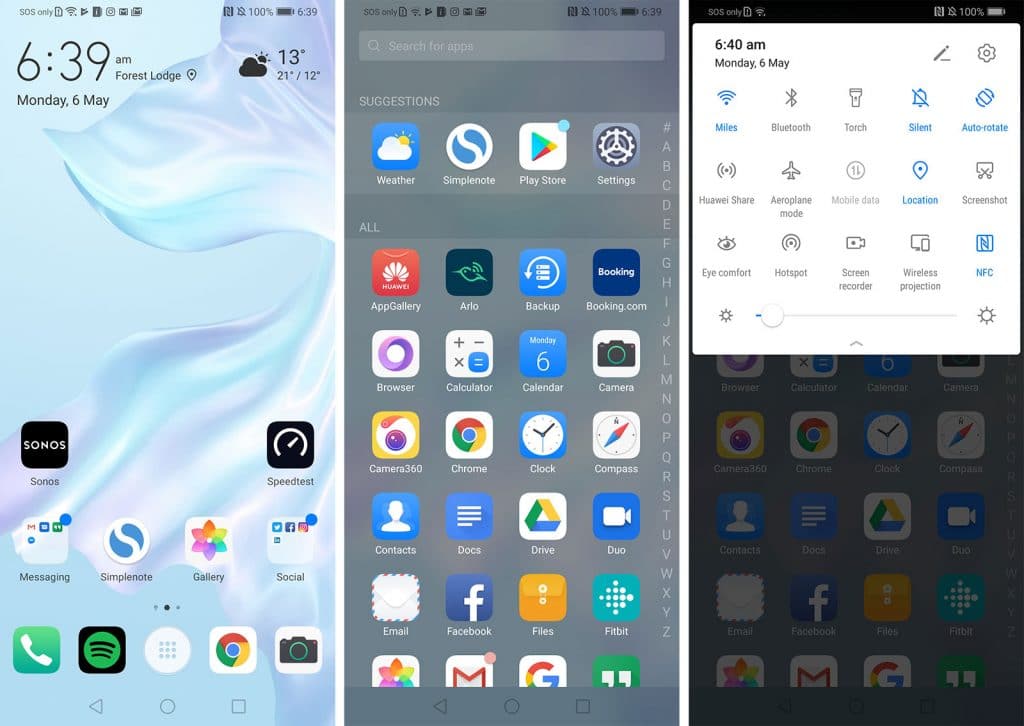 That should mean anyone would be comfortable using Huawei's phones, though we'll be a little more direct and say hardcore Android folk will probably yearn for something a little more modern, more sleek, and definitely up to date. At least it's a recent version of Android, with version 9.0 appearing.
How long the P30 remains "up to date" remains to be seen at the time it was published, particularly with the US-China situation unresolved in the whole trade war, but at least it's stable now.
And good thing, too, because there are more pressing things to talk about, such as with performance.
Performance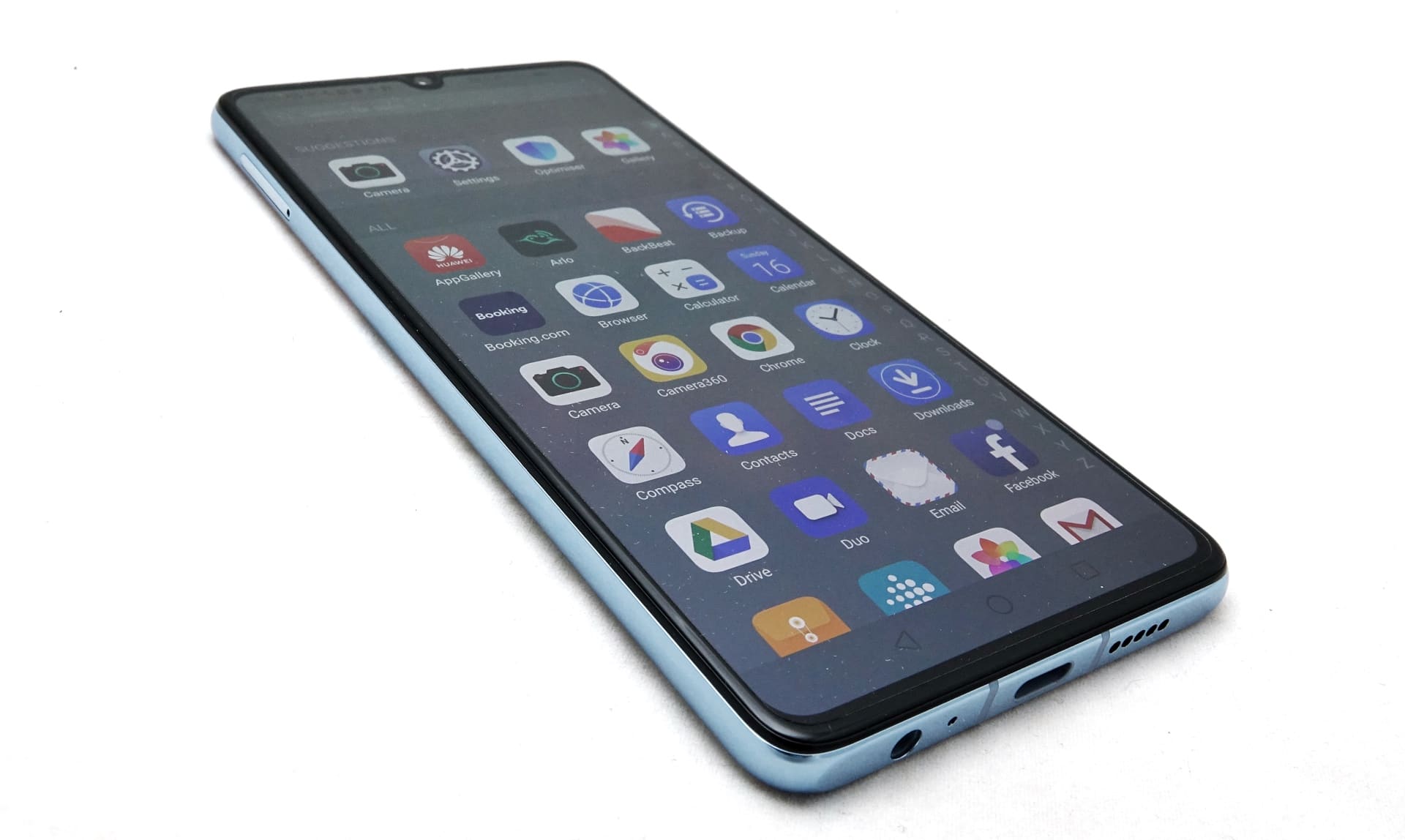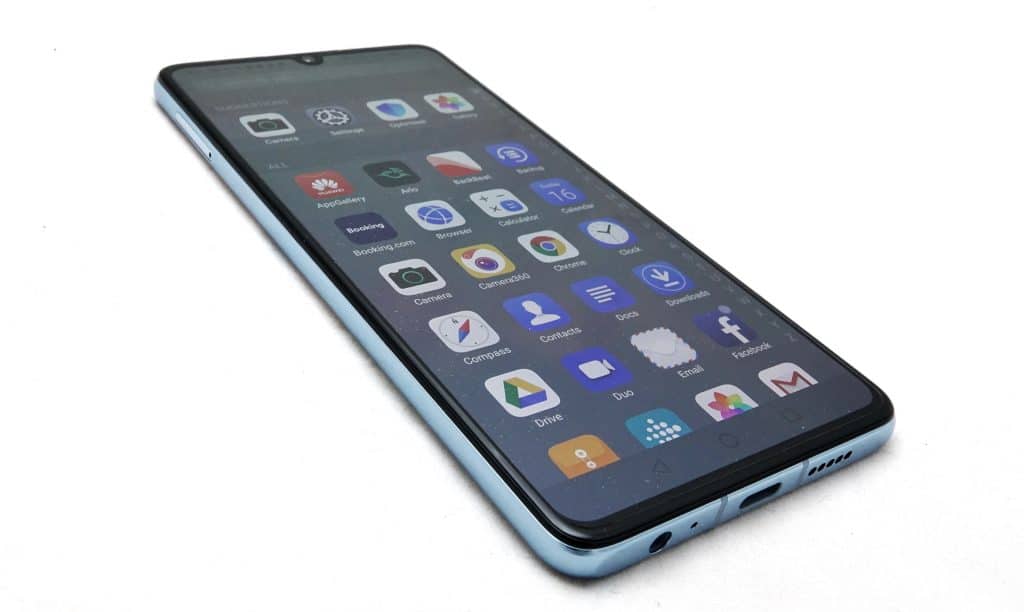 Stop us if you've heard this one before: armed with Huawei's Kirin 980, a chip we've experienced once already, the P30 Pro shines, providing one of the best experiences you can find on a smartphone today.
If you've read our P30 Pro review, you've probably seen words to that effect and they're reused here because the P30 shares more or less the same technical architecture as its big brother.
The main difference here is the memory and storage, with 6GB RAM and 128GB storage versus the 8/256 of its bigger brother.
While those are serious changes, the Huawei P30 delivers a solid performance with the Kirin 980, and even offers plenty of storage and mobile performance to boot.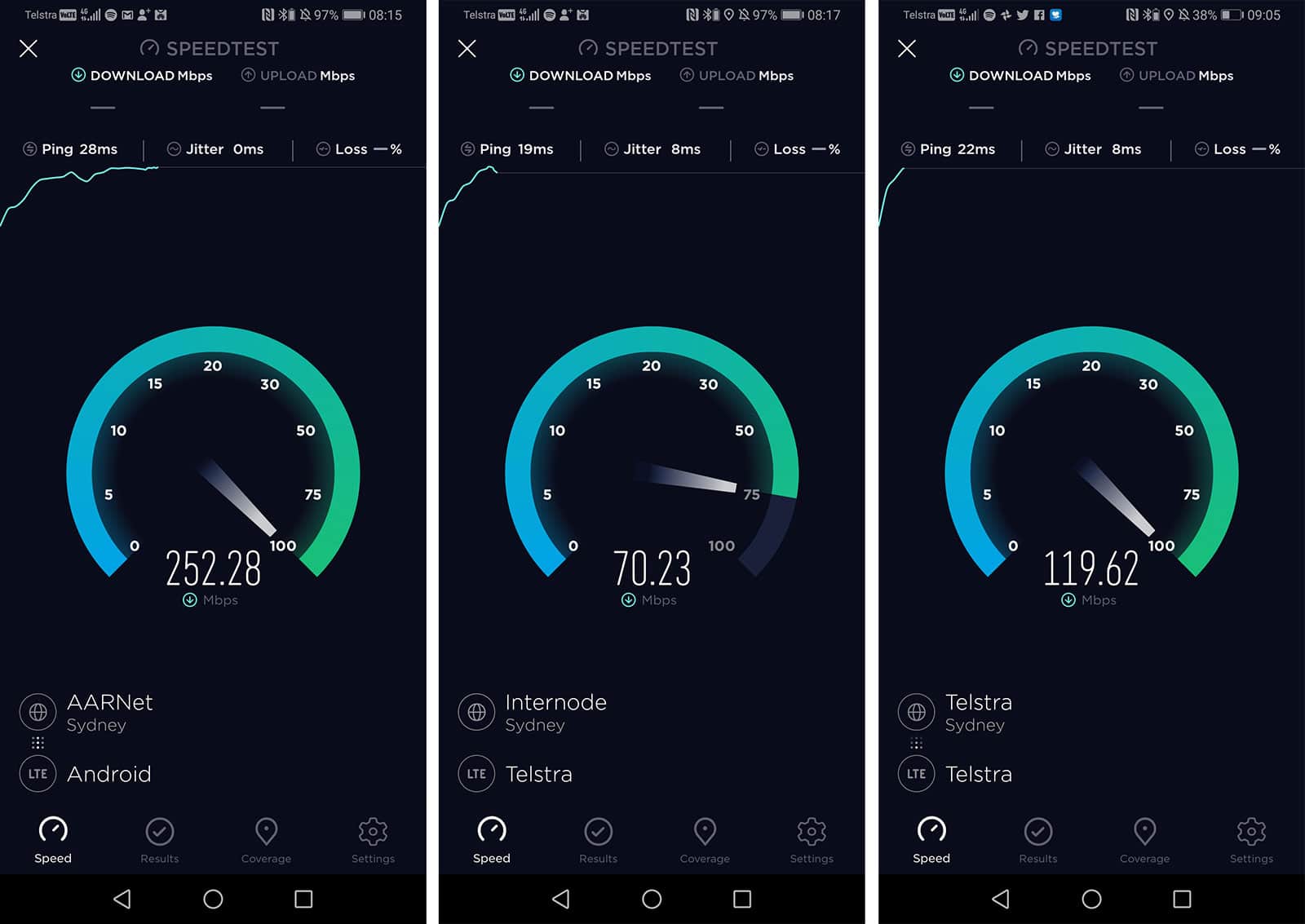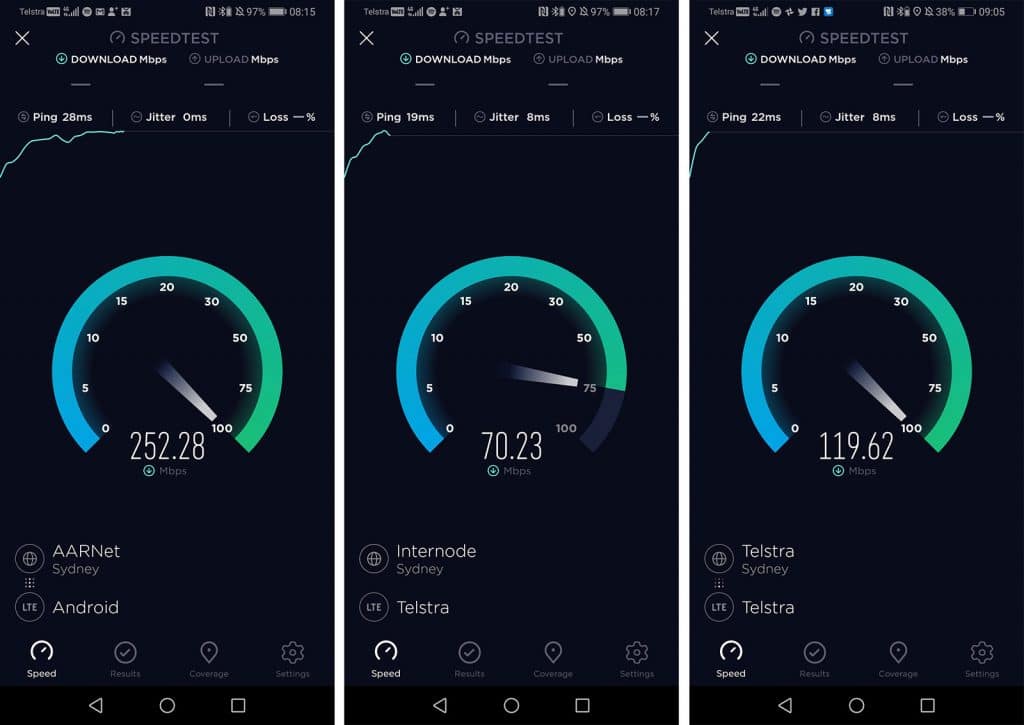 Sure, it's not one of the new 5G phones, but given the mobile technology is very fast on the 4G front, you may not care about it at all.
In our test around Sydney's CBD on the Telstra network, the Huawei P30 picked up speeds ranging from 70 to 252Mbps, making it not exactly slow, and definitely good enough for what we wanted to use it for, which tended to be emails, web surfing, sending pictures, and generally using the phone.
Camera
We uploaded a lot of pictures, too, and that's because the camera is no slouch.
One of the areas Huawei has been making tremendous strides in is the camera, and that's no more evident than in the P30 range.
Last year's P20 and Mate 20 Pro certainly made a dent on the market, improving light and capture distance thanks to the technologies Huawei worked on with Leica, but in this year's cameras, the boosts are here from a sensor switch, among other things.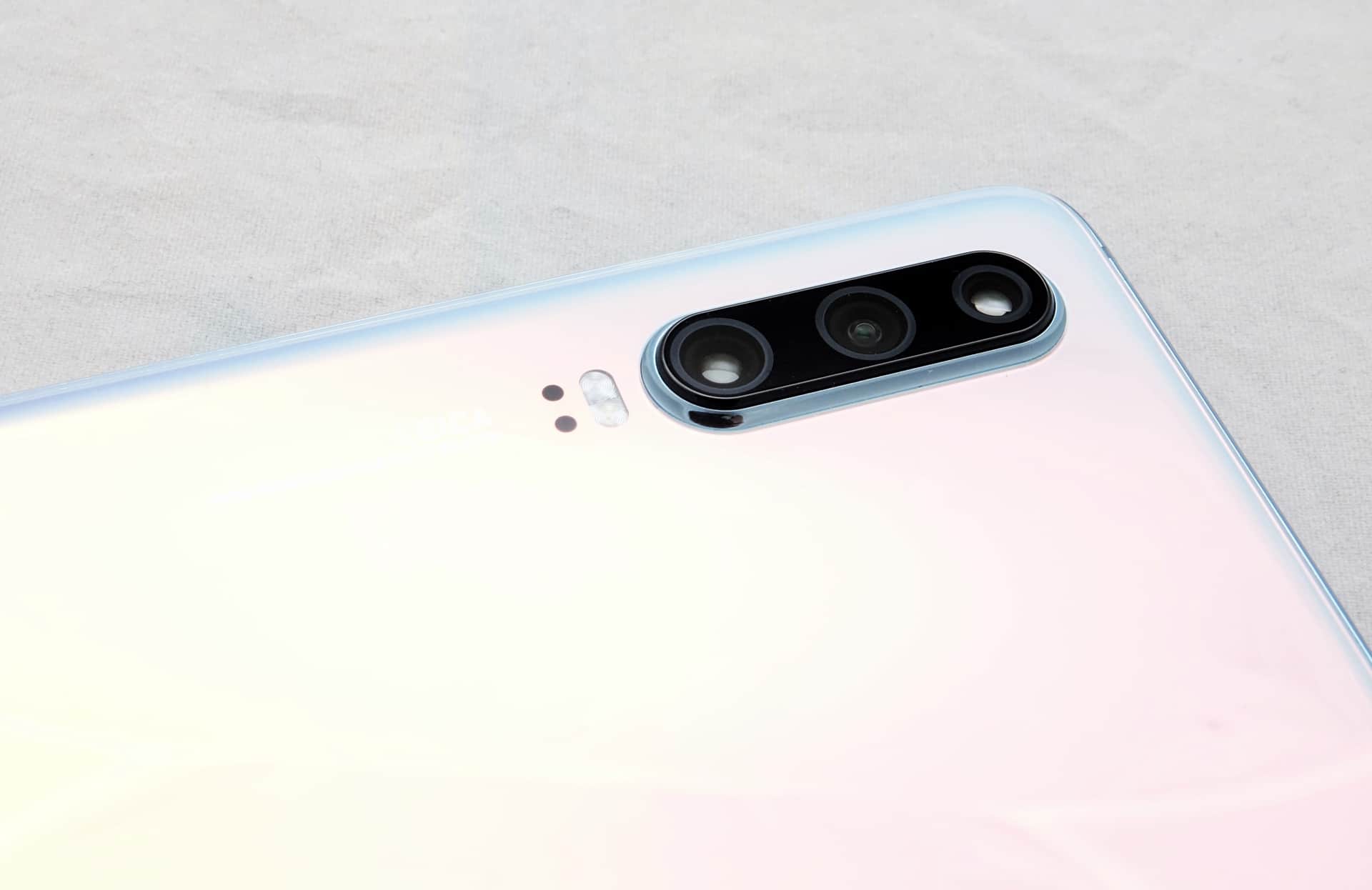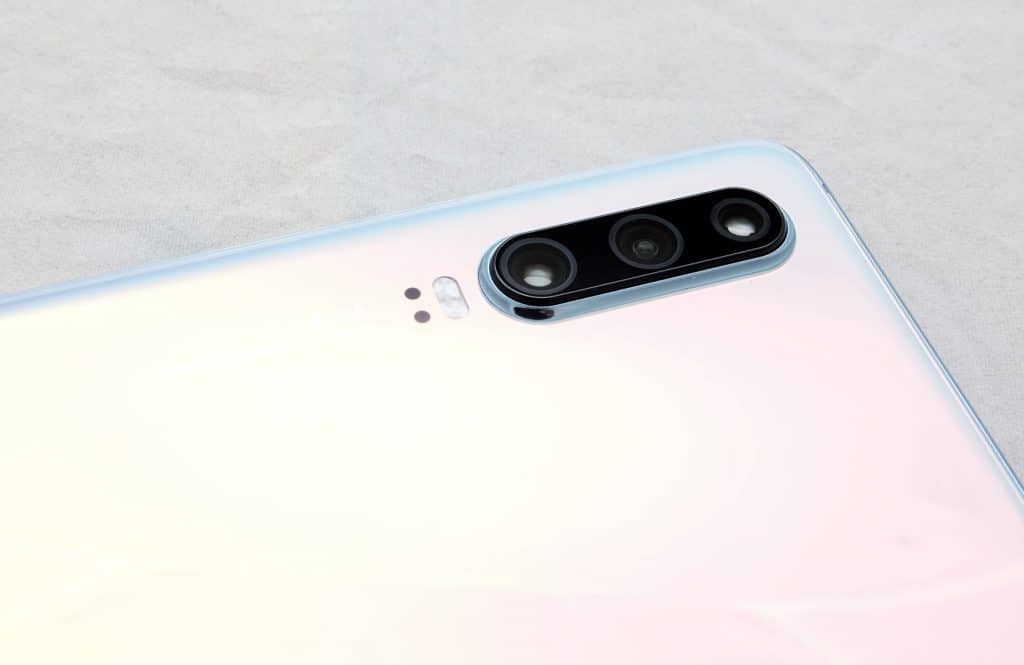 Much like the P30 Pro, the standard Huawei P30 includes some high-end camera chops, even if they're not necessarily as strong as its sibling.
While you won't see the super close telephoto action in the P30 standard, you can get somewhat there like you could in the P20 Pro, as we see the trickle down effect deliver last year's high end tech in a lower priced model.
With that in mind, you'll find strong images in daylight, and acceptable images at night. It's clear there have been some improvements with the superspectrum sensor utilised here, though speed is not one of them.
In fact, camera speed in low light can be one of the sour points in the package. You see, while the P30 can take a glance in the dark, capturing moments without an excess of light aren't always as reliable as in daylight.
That's not to say the low light images are bad by any stretch of the imagination, just that you might want to hold still while you're capturing, or get your subject to not move so much. You'll find some decent low light with that in mind, and as far as we can tell, the sensor technology is different from the big brother in the P30 Pro, meaning the results may not be as special at night.
Zoom is the other critical area, because you get a little more than a standard 2x telephoto camera, like in other cameras. Much like in last year's Mate 20 Pro, there's a 3x zoom paired with a hybrid approach to 5x that combines the big 40 megapixel sensor with the 3x zoom lens to deliver a 5x hybrid zoom, which works nicely. And if you need even more length, why there's the soft imagery from the 30x digital zoom, a trick the P30 has learned from its P30 Pro sibling, which can zoom, to a crazy 50x in digital mode.
Finally, there's the front camera, and the selfie game is seriously decent there, with a good 32 megapixels of capability on offer for when you want to snap a few pics of yourself. Because why not.
Battery
Alongside that pretty decent camera is an also pretty decent battery life, and while it doesn't exactly stand up to its P30 Pro sibling, the Huawei P30 isn't remarkably far off, either.
In fact, our testing of the Huawei P30 put the battery life closer to a day and a half by the end, and that was with a wireless wearable and a pair of Bluetooth headphones connected for a few hours each day, using the phone as our regular device as we do with all our reviews.


There is a good 24 hours minimum of life in the P30, and that should make plenty of people happy, delivering the performance needed to get the phone through a day.
We wish wireless charging was a part of the package in this thousand dollar phone, but at least you won't be rushing for the charger often, not like you might on other high-priced smartphones.
Value
And you'll find this in a smartphone that carries a recommended retail price of $1099, making it pricey, but technically on the inexpensive side of flagship phones.
With premium phones fetching between $999 and $2600, a phone that hits $1099 isn't what we'd necessarily call expensive these days, and the Huawei P30 is definitely a little closer to being affordable.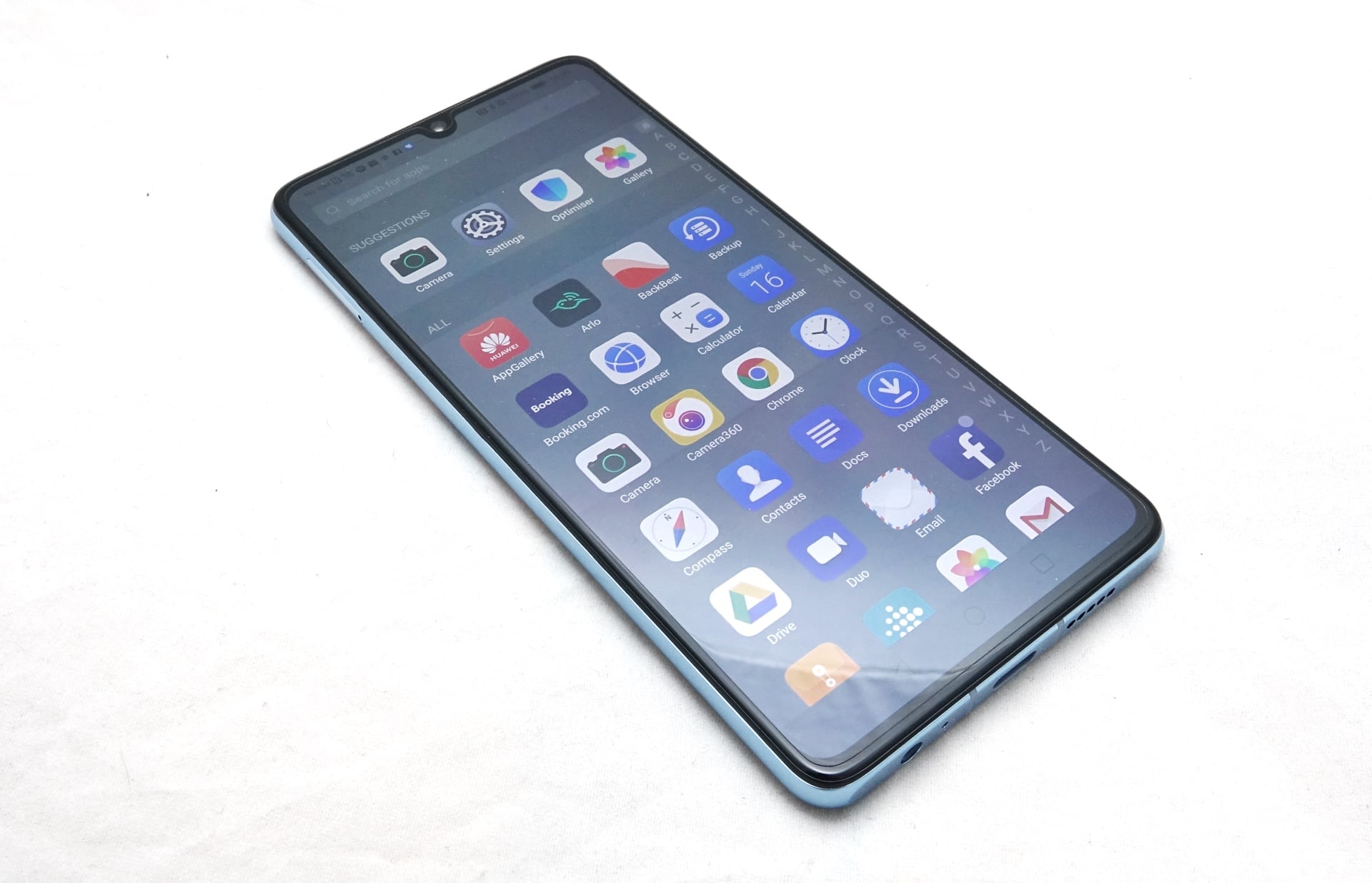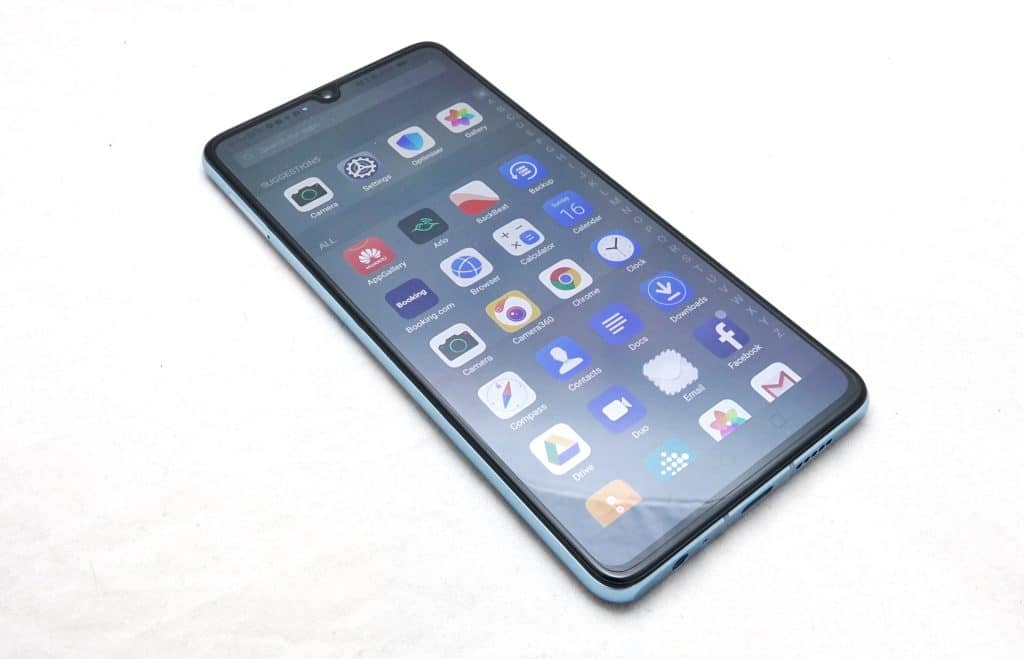 For that sense of affordability, you'll find some of Huawei's improvements to the P-series formula, and even a change or two on what it introduced last year in the high-end Mate 20 Pro.
Granted, it's not the flagship P30 Pro, but the price does put the P30 closer to flagship territory.
The problem is last year's devices can feel a little higher end in some ways, and that's why value is something we scored down a little for.
What needs work?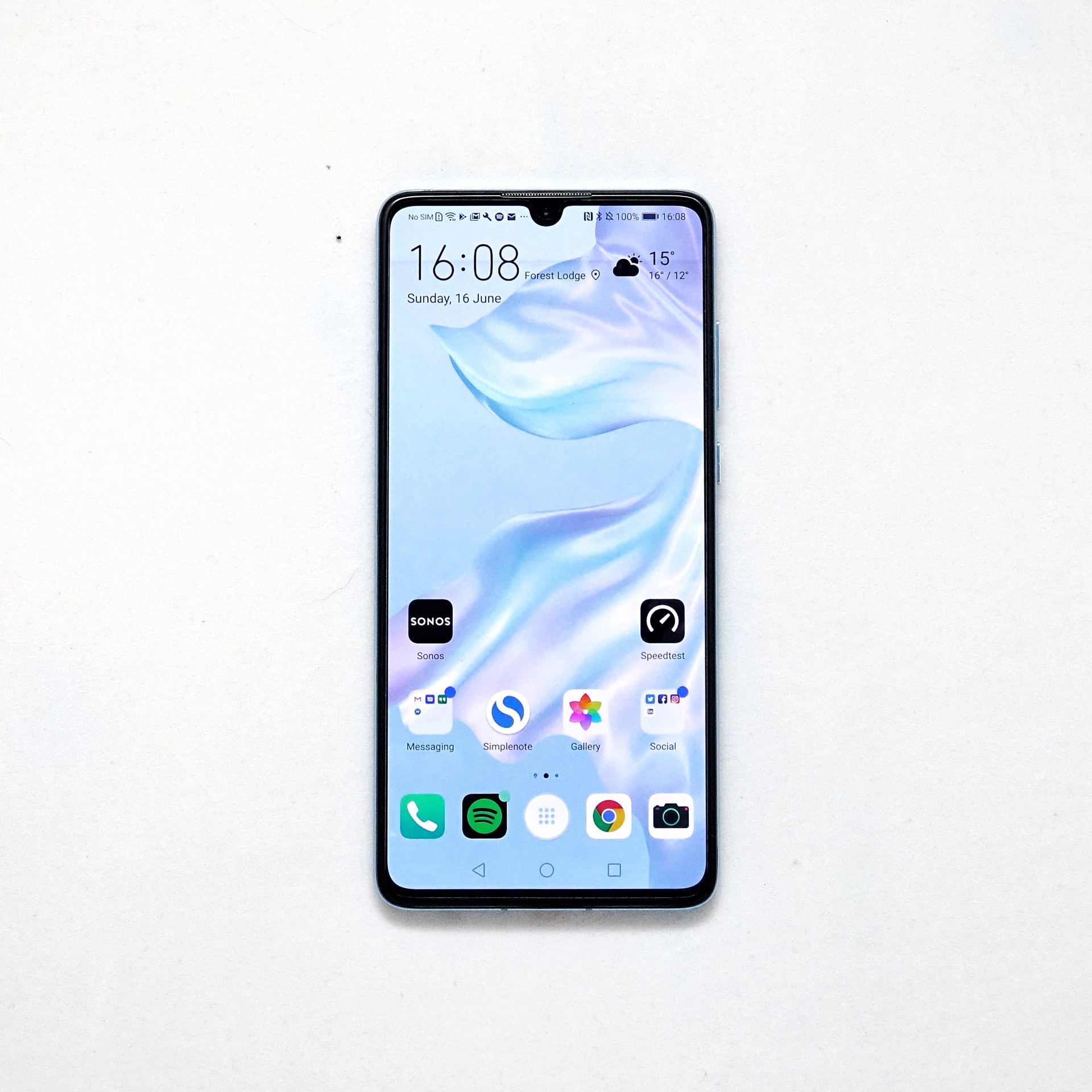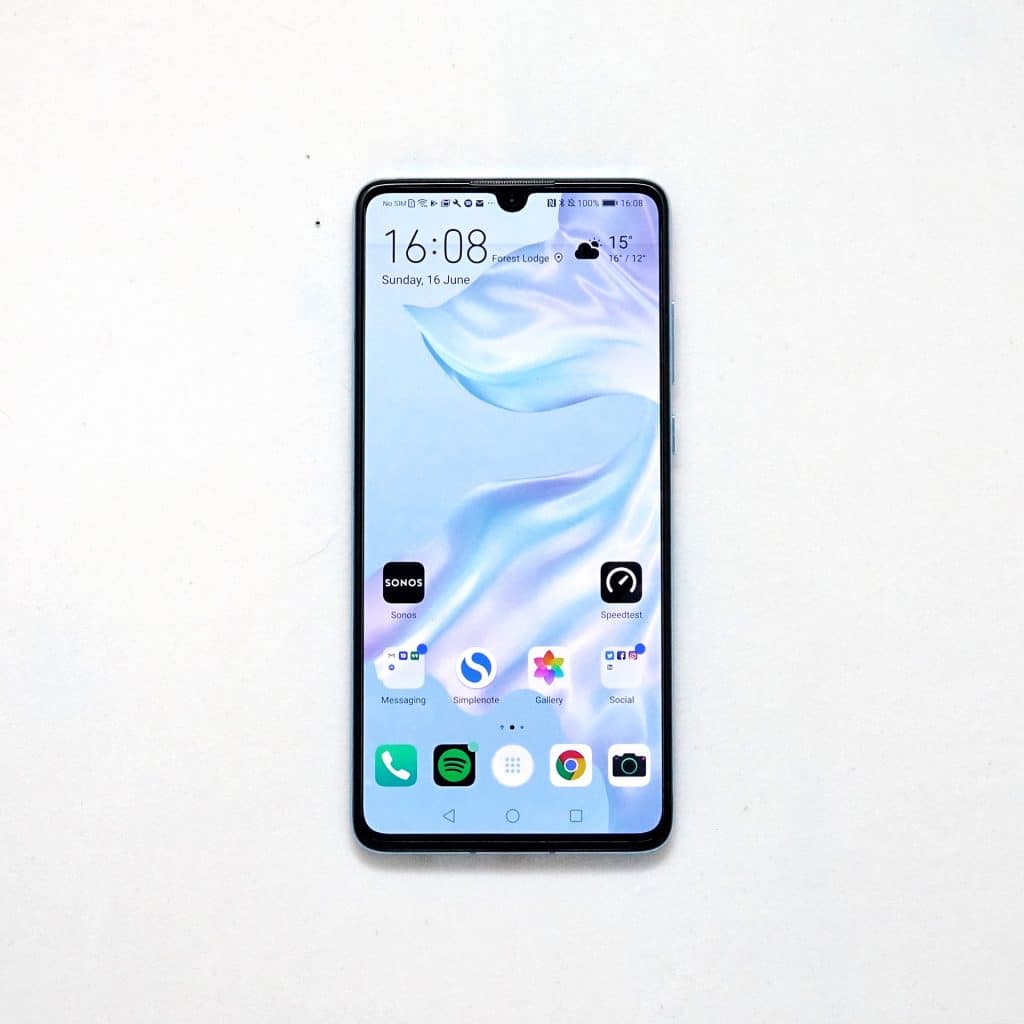 It's not the only thing that gives us pause on the Huawei P30, because some of the features it doesn't have feel like they should be there on a device that hits just over the thousand dollar mark.
We're talking, of course, about what's not to be found on a phone at this price, such as wireless charging and water resistance. Both can be found on the Huawei P30 Pro, but are missing in action on the Huawei P30, and equally seem like missteps by Huawei for omitting them in this handset.
This leaves us with a bit of a sour impression, because on the one hand, the P30 is trying to be a flagship made for a smaller phone size, while the other side shows it's clearly not. Rather, it's flagship-esque, and the Diet Coke of flagships: some of the performance and design, but just not nearly enough.
There are positives, such as a screen protector being pre-applied, something we didn't find on our P30 Pro review unit and that Huawei never confirmed whether local P30 Pros would see, plus the smaller screen size will totally suit others.
But other aspects, such as the camera coming off as slower than it should be, not to mention the in-screen fingerprint reader being a lower version than its P30 Pro sibling with way more misses than its bigger brother don't help the case of the standard P30.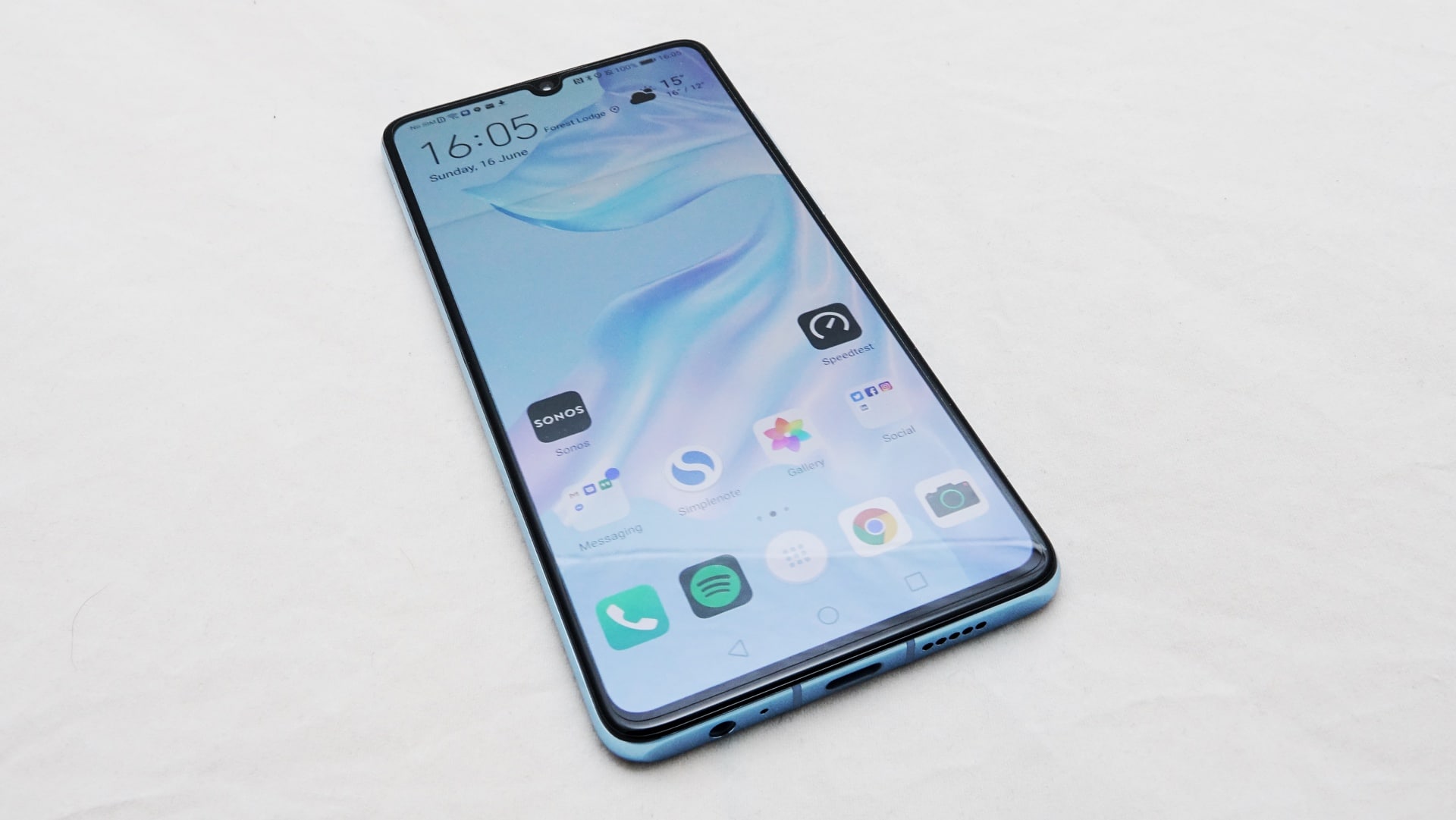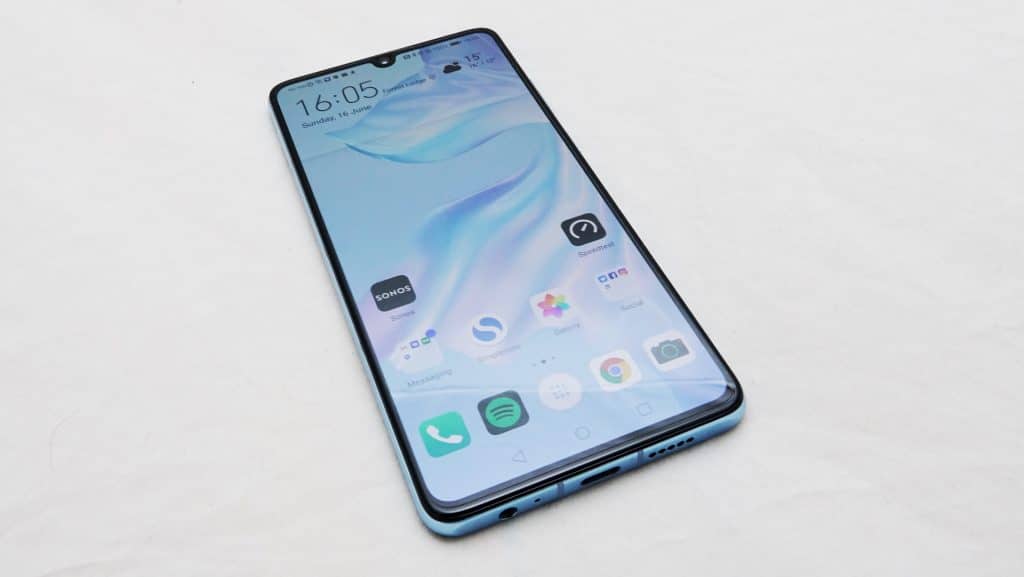 Final thoughts (TLDR)
Not sure if you need the small version or the big in a flagship phone race? The Huawei P30 makes an interesting case, though not quite enough if we're honest.
There are some positives to Huawei's smaller P30 model, such as the size and design, which manages to feel just as good as the flagship and in a more hand-friendly size. The camera is decent, too, and you even get the 3.5mm headset jack back, something we don't see very often anymore.
But you will miss out on wireless charging, water resistance, and the major camera improvements found alongside those features in its slightly higher-priced sibling, the P30 Pro.
That makes the standard Huawei P30 a little bit more difficult to fall for than the bigger model, but if you want the same design in a smaller body with a decent battery life, we could definitely see why this more pocketable P-series is worth checking out.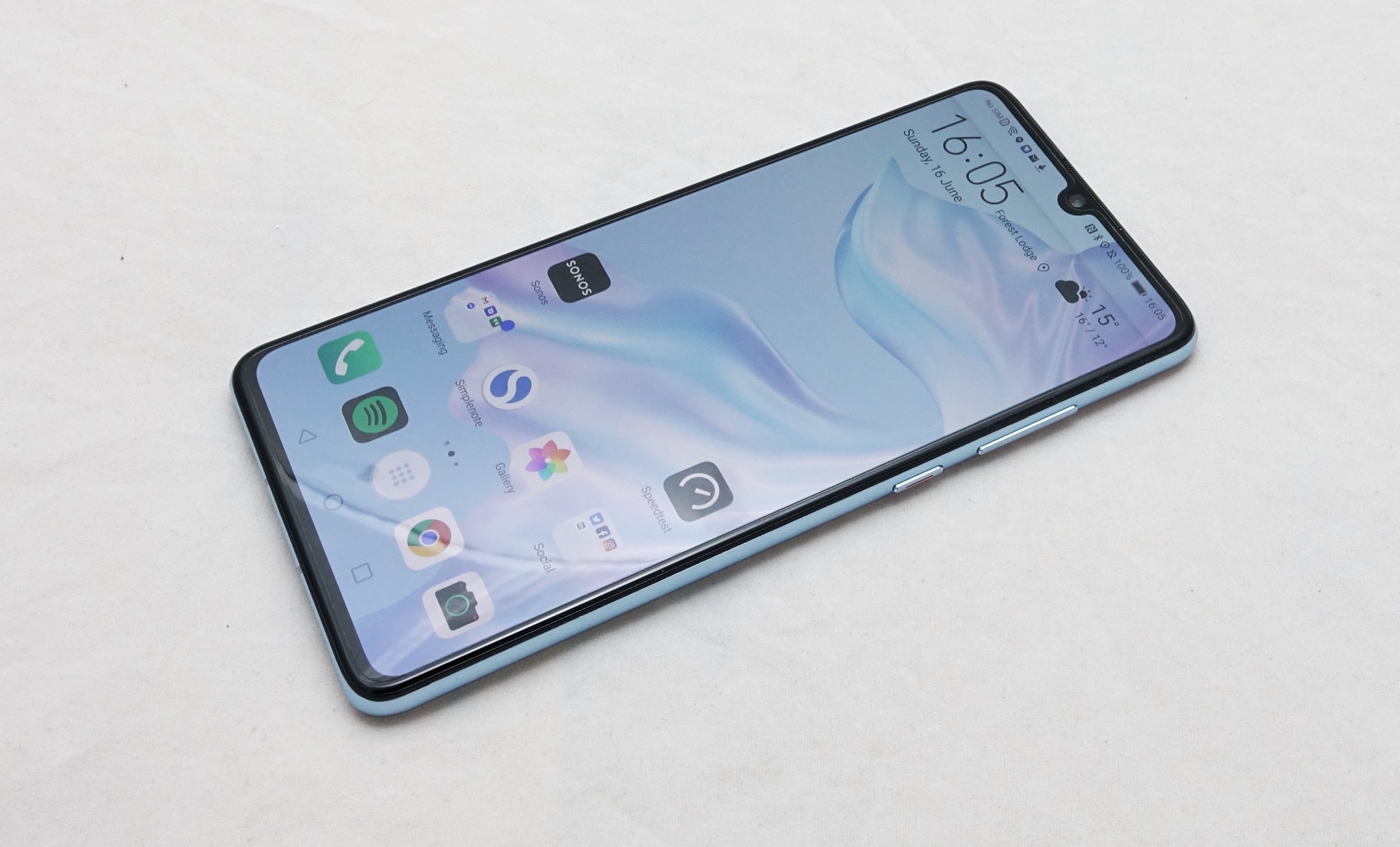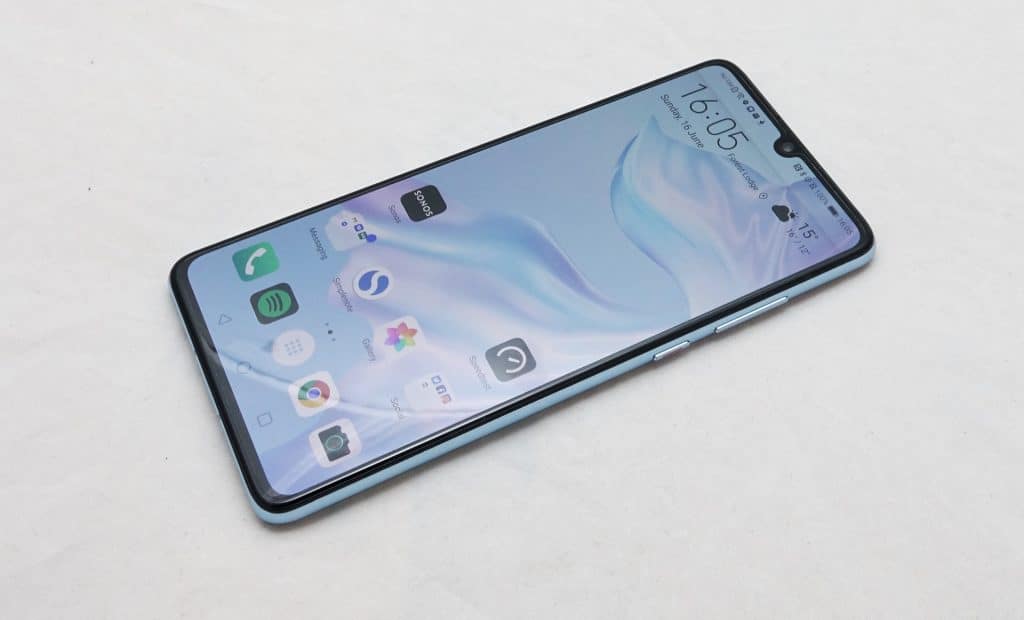 The good
Feels lovely in the hands
Great camera not far from the Mate 20 Pro
Solid battery life at a day and a half
Expandable storage
A phone with a smaller size
The 3.5mm headset jack is included (if that's worth anything to you)
Screen protector pre-applied and case included
The not-so-good
No wireless charging
No water resistance
Camera offers decent low light, but isn't always as fast as it needs to be
In-screen fingerprint reader has more misses than P30 Pro