Wireless and cordless earphones don't normally fit well with the term "budget", but Altec Lansing's True Evo feels appropriately matched, offering no cords and lots of bass for under $200.
Apple may not have been the first, but ever since the wireless and cordless AirPods came out, every company has been getting into the swing of things, loosening the wires and cutting cords so that we can listen unencumbered.
We've seen practically every company do it, including some you might not typically associate earphones with. Sony, Samsung, Sennheiser, Bang & Olufsen, Bose, Plantronics, Jabra, and a whole bunch of others, with the cord that connects wireless earpieces disappearing all the time.
Everyone is doing it, so why not a brand that is returning to the Australian marketplace, as well?
Altec Lansing is back, and it has even fewer cords than before in its True Evo. Are they worth your money?
Design and features
With a name like "True Evo", your first instinct might be to ask the following:
What's an "evo"? And,
If this is the True Evo, where's the false ego?
We're probably not going to get the answers to either of those questions, but we can probably make some assumptions about Altec Lansing's first pair of earphones released to the Australian market in a long time, so long we're not actually sure if this is the first Altec Lansing earphones at all.
But here we are all the same with what appears to be Altec Lansing's take on the evolution of the earphone, so let's just assume that's what the company means by "True Evo".
This evolution isn't so different from others out there, either, with fairly large cordless and wireless earpieces each with its own battery, complete with a shark-fin style silicone piece to hold in place in your ear, not to mention the typical silicone bit for your ear.
There's nothing too unusual or even evolutionary about the True Evo's design as such, though you do get s charge case that can be recharged on a wireless charge pad, and that's standard.
While the latest AirPods have an option for a wireless charge case, this is standard in the $179 Altec Lansing True Evo wireless earphones.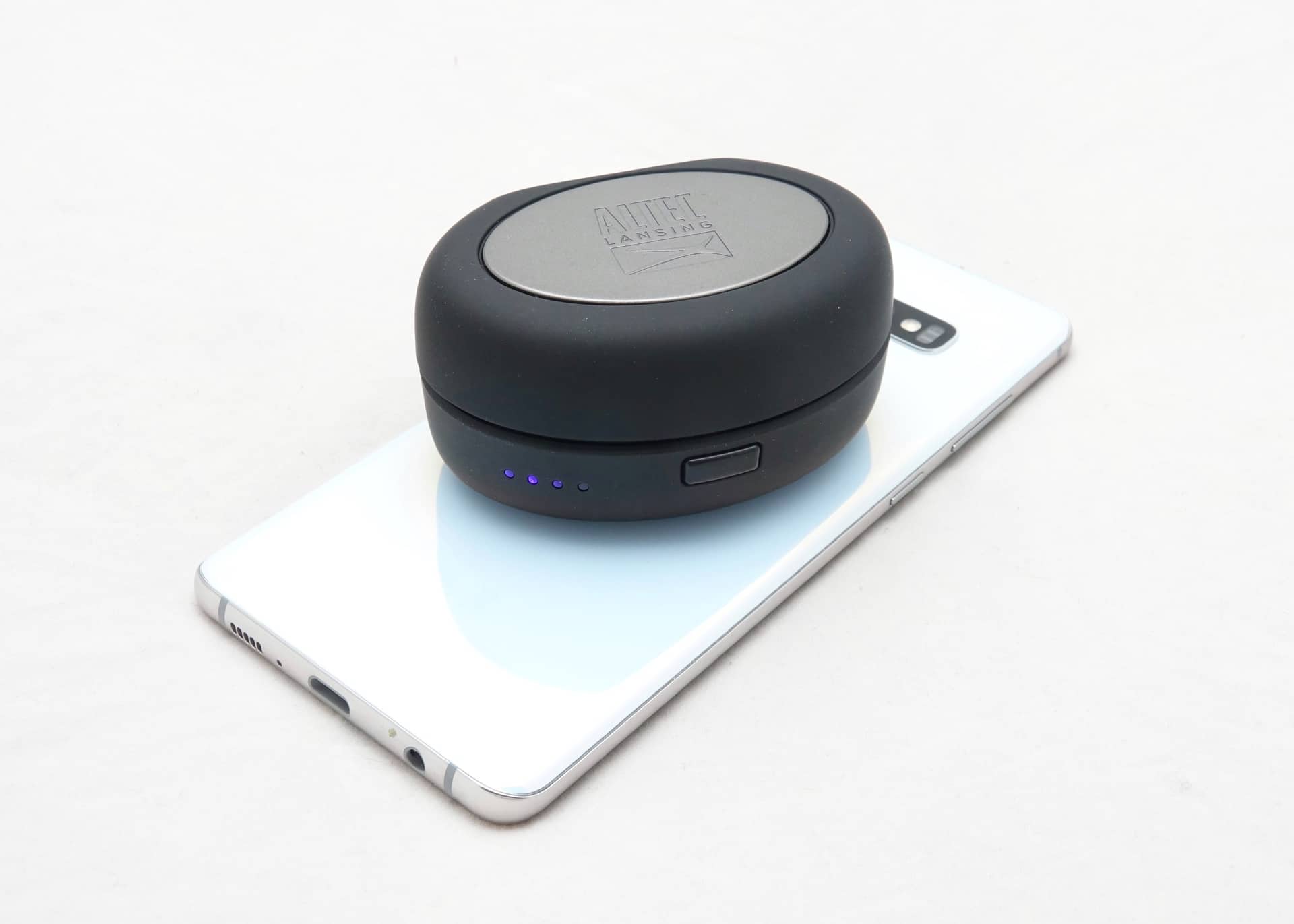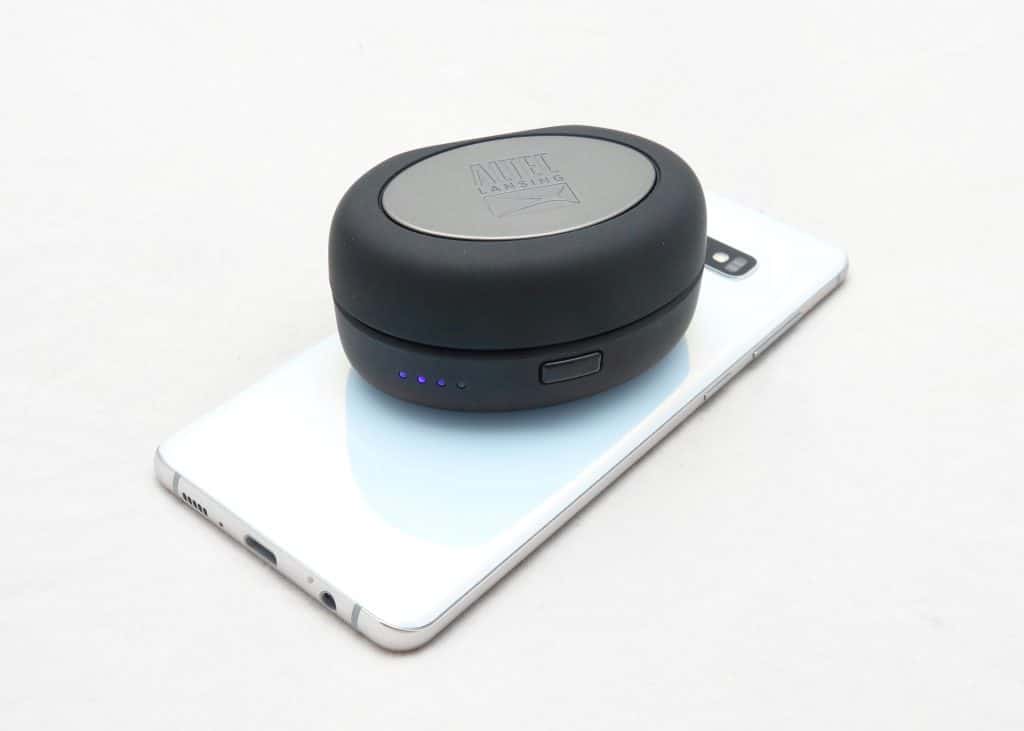 In-use
Controlling the True Evo earphones is handled by way of either your phone or the plastic buttons on epithet side, which sit under the Altec Lansing logo that looks rather like a cross.
Following the fairly standard Bluetooth logic of one click being pause and play, instead of the two clicks in close succession skipping a track, Altec Lansing has equipped them to kick in your voice assistant, such as Siri on the iPhone or Google Assistant on Android.
The buttons are very plasticky, however, so if you find the whole thing doesn't feel quite right under your fingers, do what we did: stick to controlling these earphones with your phone. It's just easier.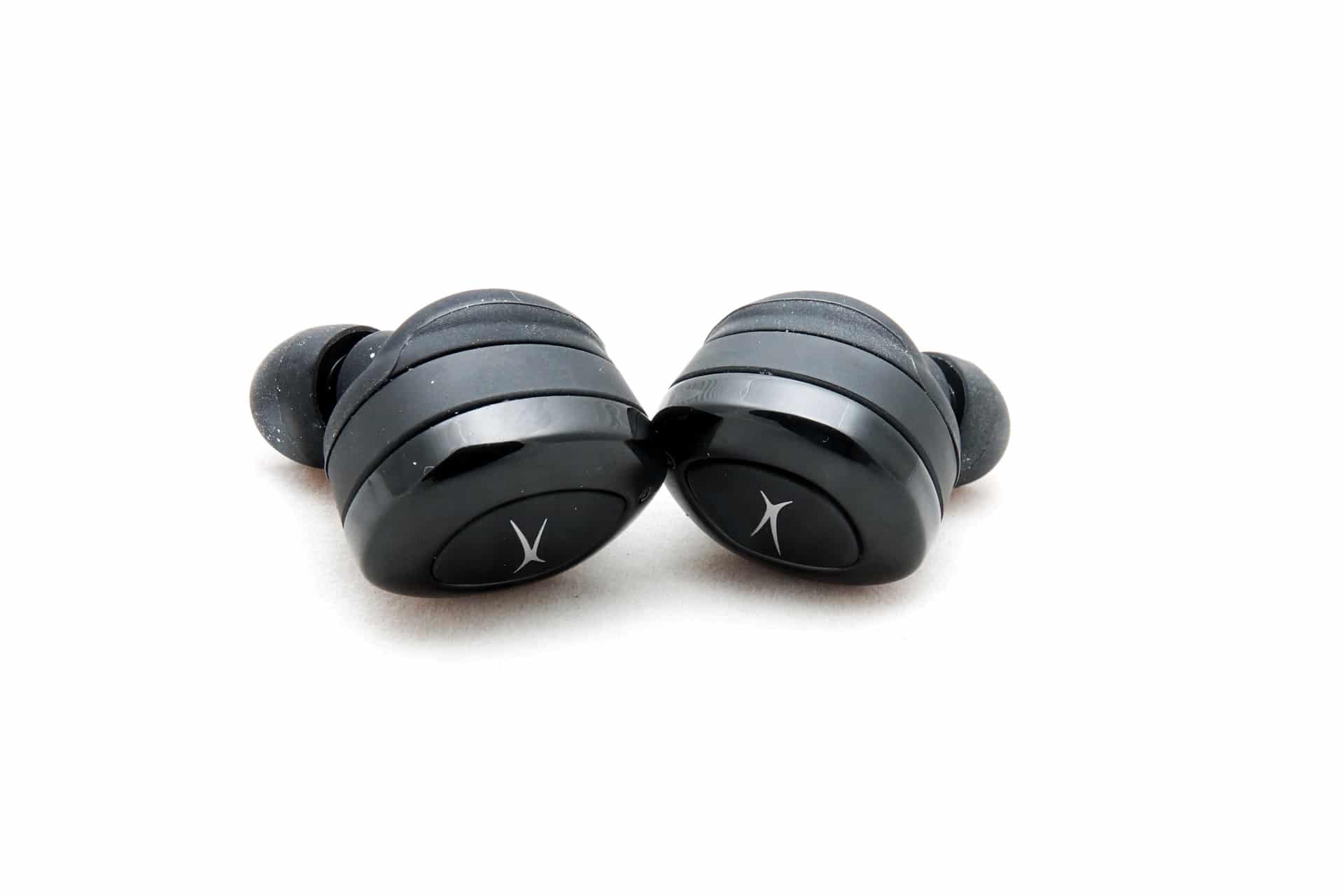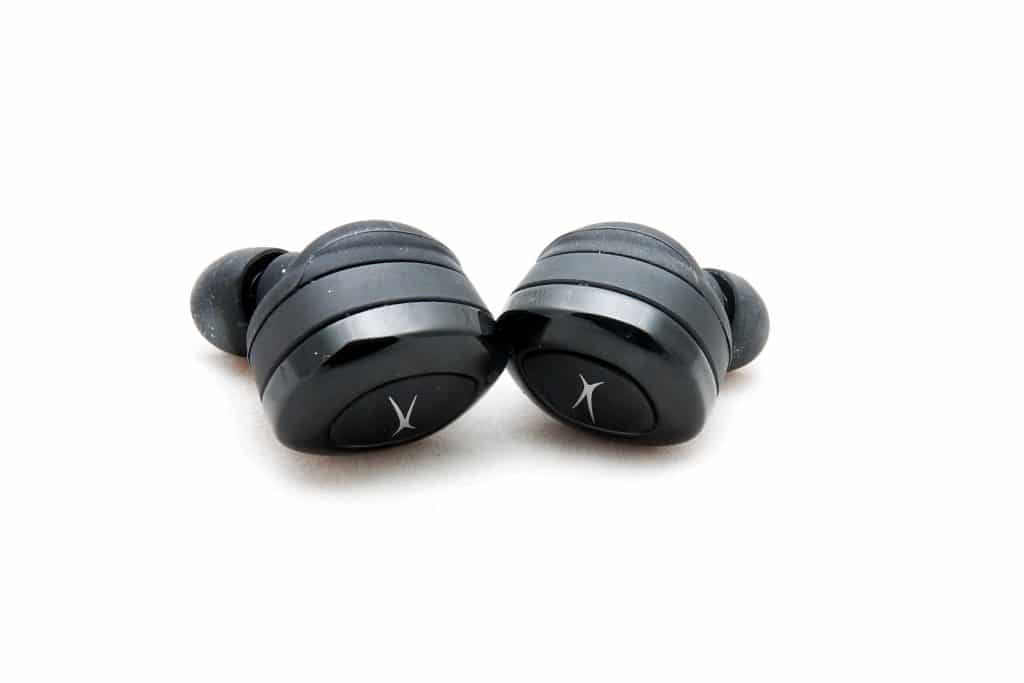 Performance
With the controls a little on the under-developed side, we have higher hopes for the performance, because that's an area Altec Lansing in known for.
While it hasn't quite been in the local market for some time — Altec Lansing used to be relatively prominent in Australia, particularly in the PC speaker space — it has been held in regard in the past for its understanding of audio.
So can it deliver that to our eardrums?
Sticking the True Evo cordless and wireless earphones in, we plunged right into the Pickr 2019 Sound Test, which you can always hear for yourself to see the sort of thing we look for.
And the first thing we picked up was bass. Lots and lots of bass.
Our original notes were actually:
"Massive bass, really evident in Contact. Surprising. Good detail."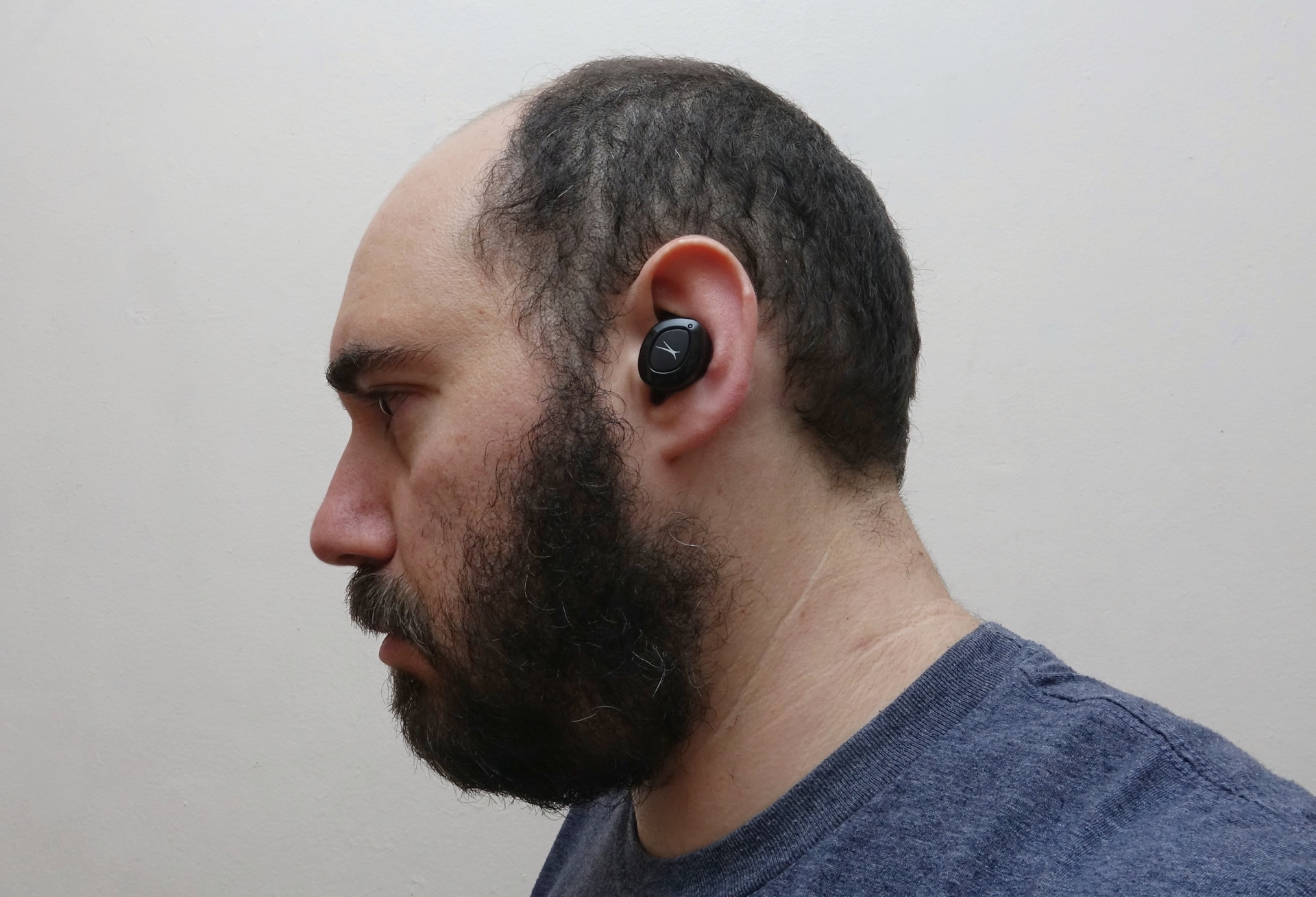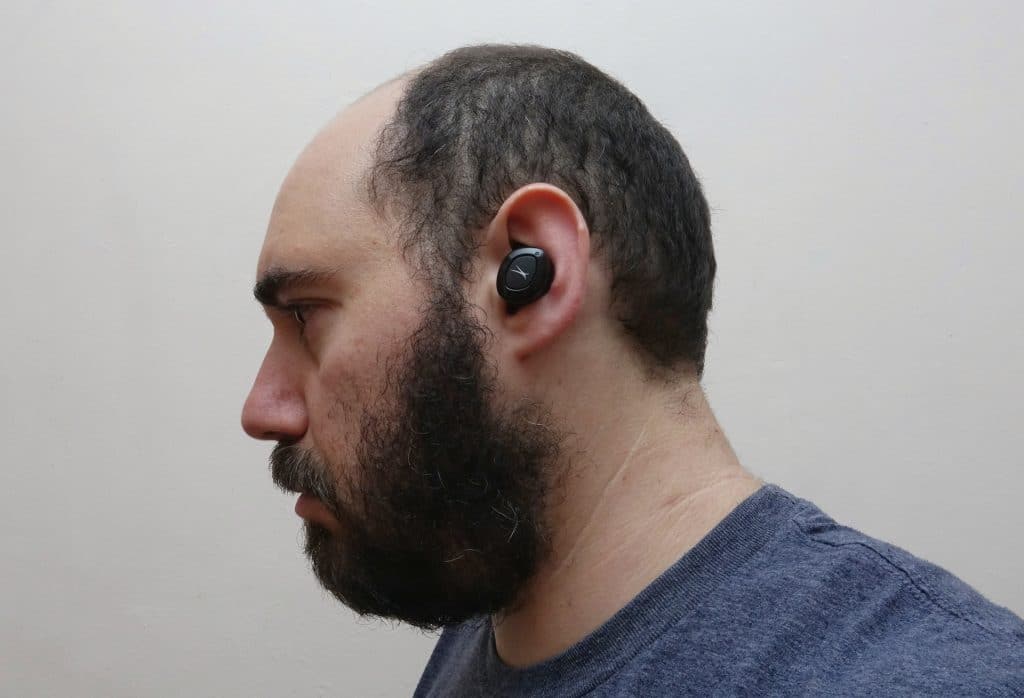 As big as the bass is, however, it can't be controlled on reigned in. There's no app to change the balance of sound, so you can't hone the bass and get a more balanced sound with the True Evo at all, and that can make for some seriously unbalanced audio.
In modern tracks, it can blow the bass up a little, and force you to concentrate on those sounds, and only those sounds. For some people, this will be preferred. For folks looking for a more balanced take on their audio, they won't likely be happy.
However there is a curious catch: the True Evo's push to deliver enhanced bass makes them work surprisingly well with rock. More to the point, they work bizarrely well with tracks that haven't been overly mixed or mastered, because the bass in that music is more natural, and so these earphones are just emphasising what's on the recording, not necessarily over-emphasising the package.
And that means Rage Against The Machine sees a push for heavy bass in a pair that's cordless and disconnected, as does the Deftones, David Bowie, The Who, and The Beatles.
Rock really rocks on the Altec Lansing True Evo, to a point that few wireless earphones nail.
In jazz, the double bass of Ray Brown, for instance, can feel a little heavier than it should, thanks again to the extra attention that bottom end is receiving in these earphones, but it's not terrible.
We'll definitely say that while these aren't our favourite pair of in-ears because there's way too much attention on the bass and thus a decidedly obvious lack of balance, if you're into your music in such a bassy way, you will possibly like them more than we have.
And they're not bad at all, either. Altec Lansing's True Evo are anything but bad, they're just bassy. Too bassy for us. Maybe not so for you.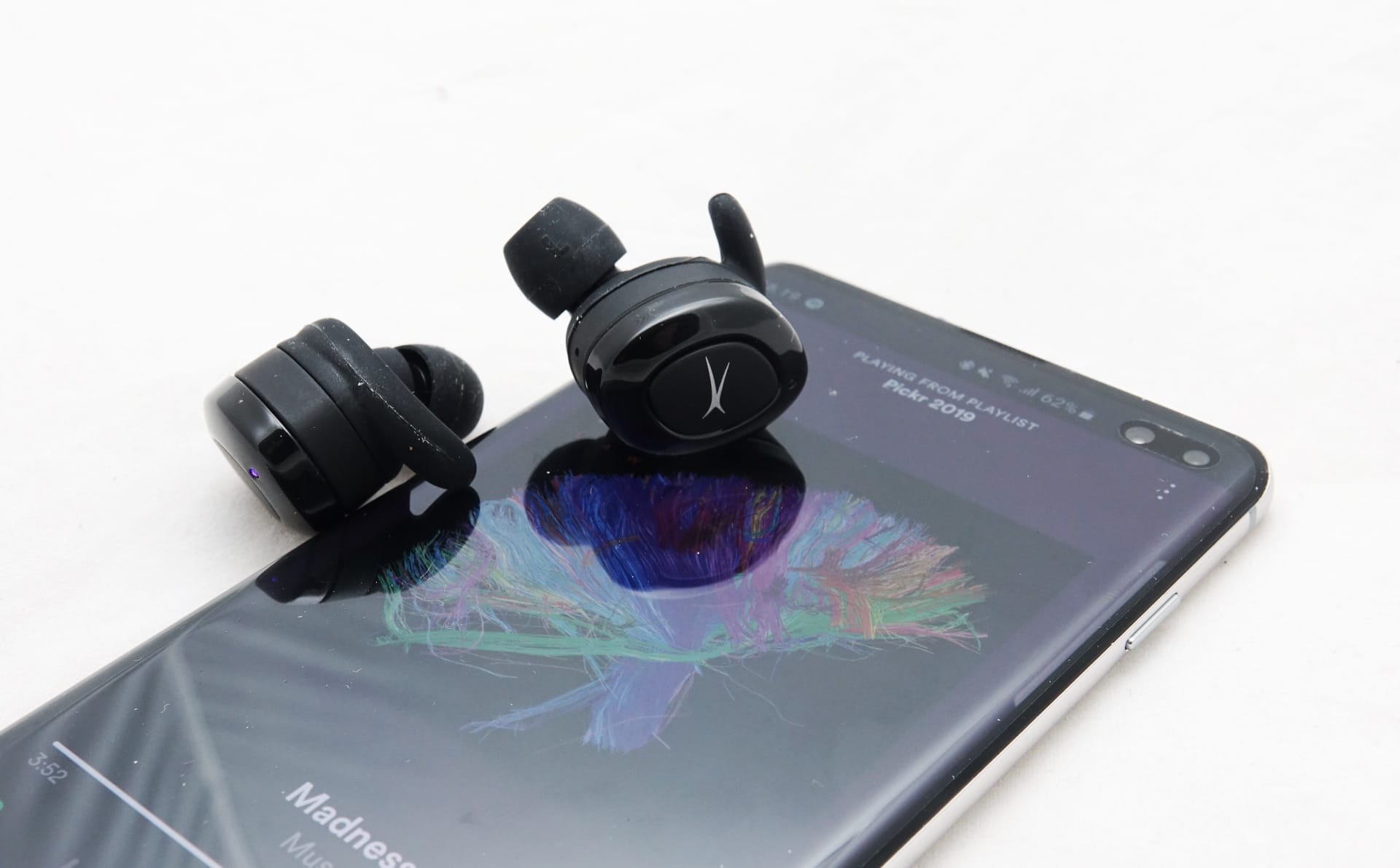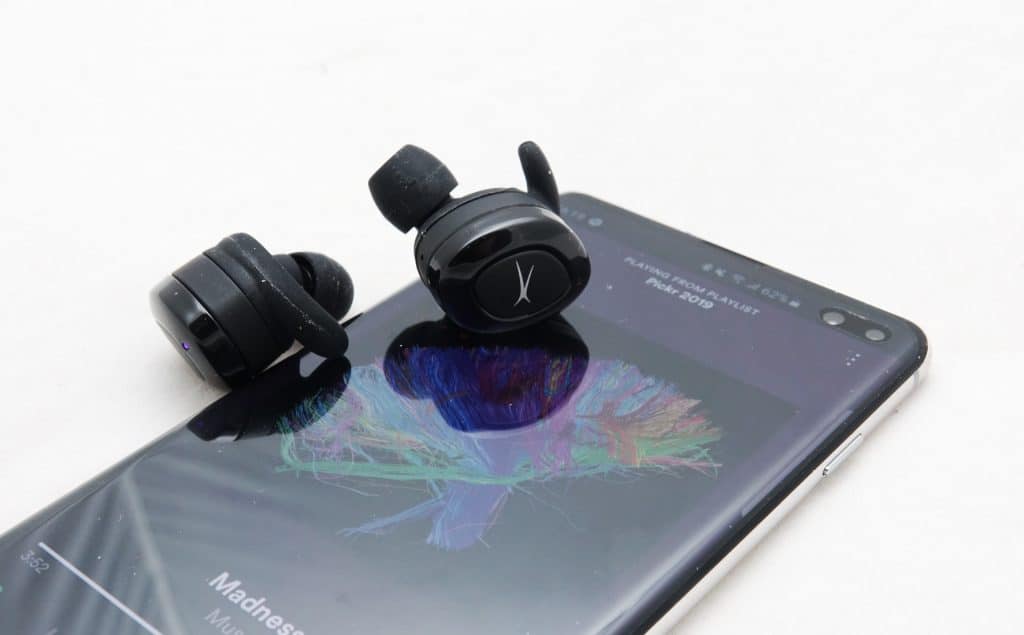 Battery
The battery is also not bad, with up to four hours on offer between charges, and a few more in the battery case.
More interesting, however, is the case itself, which while big includes Qi wireless charging built into the box. That's something you have to pay extra for in other earphones, but comes included.
Granted, the blue light is a little annoying, and the earphone box is massive, but for the price, it's hard to argue with the value. Speaking of.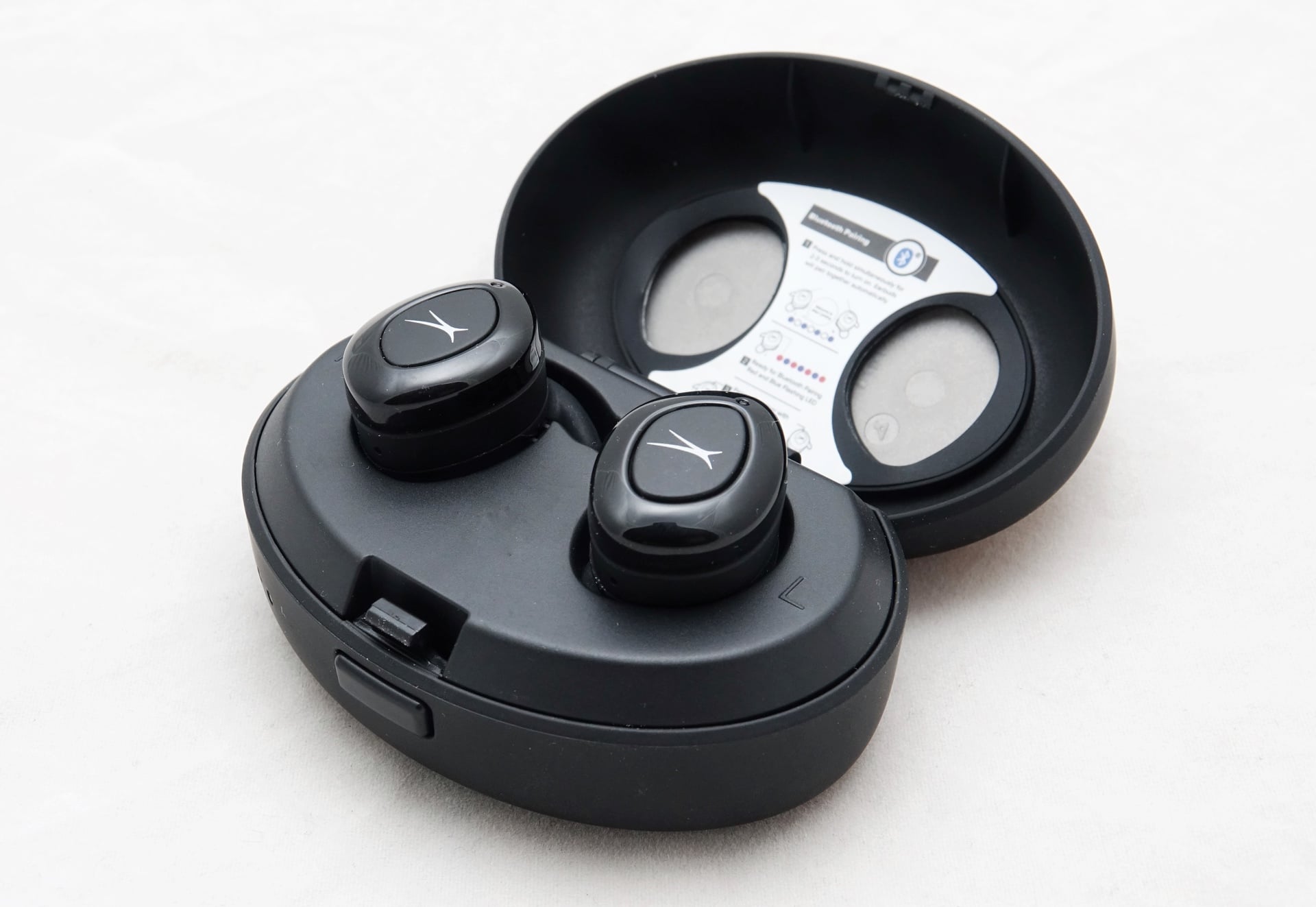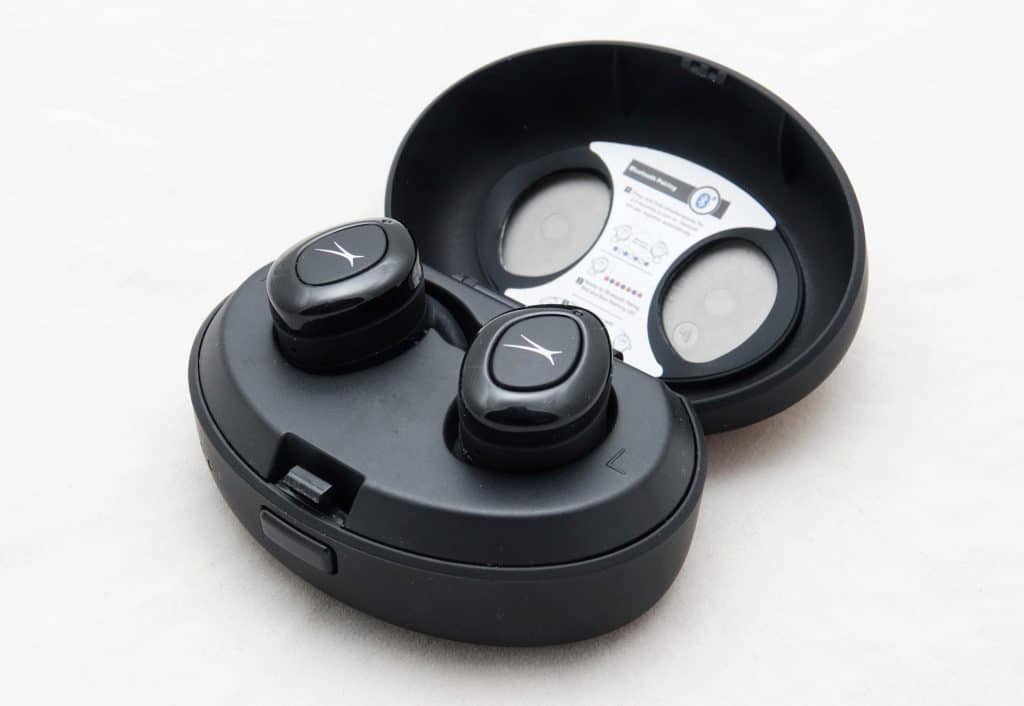 Value
One thing you can rely on the Altec Lansing True Evo for is the value, because aside for the overwhelming dose of bass, it's definitely loaded up on worth.
Carrying a recommended retail price of $179, the Altec Lansing True Evo are a wireless and cordless pair of earphones that also come with a wirelessly charged storage case, something you'll only find on a handful of earphones as an optional extra. This comes standard, alongside some pretty impressive bass output.
Granted, not everyone is going to like having bass blared into their eardrums the way Altec Lansing has built these things, but if you do, the price definitely seems right.
What needs work?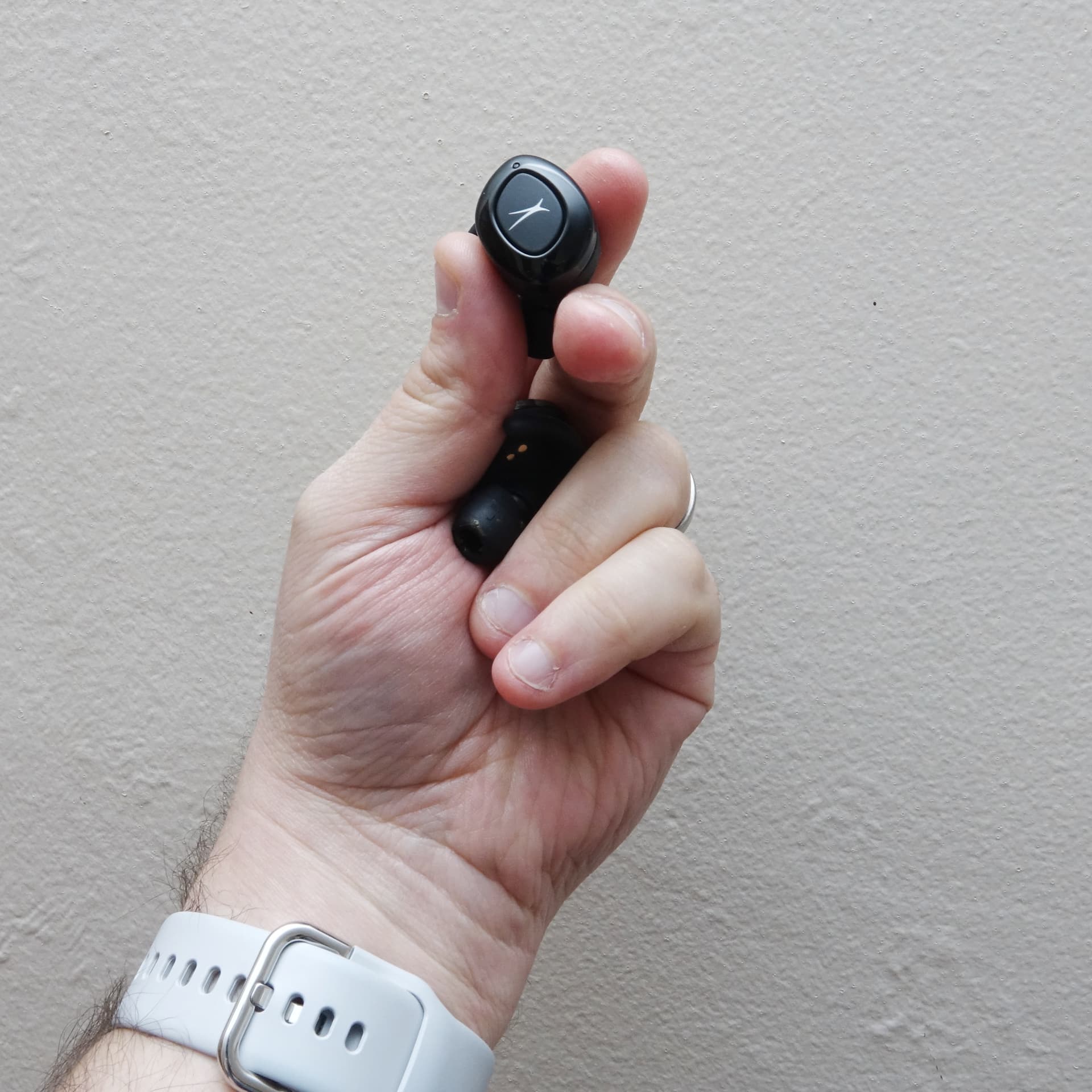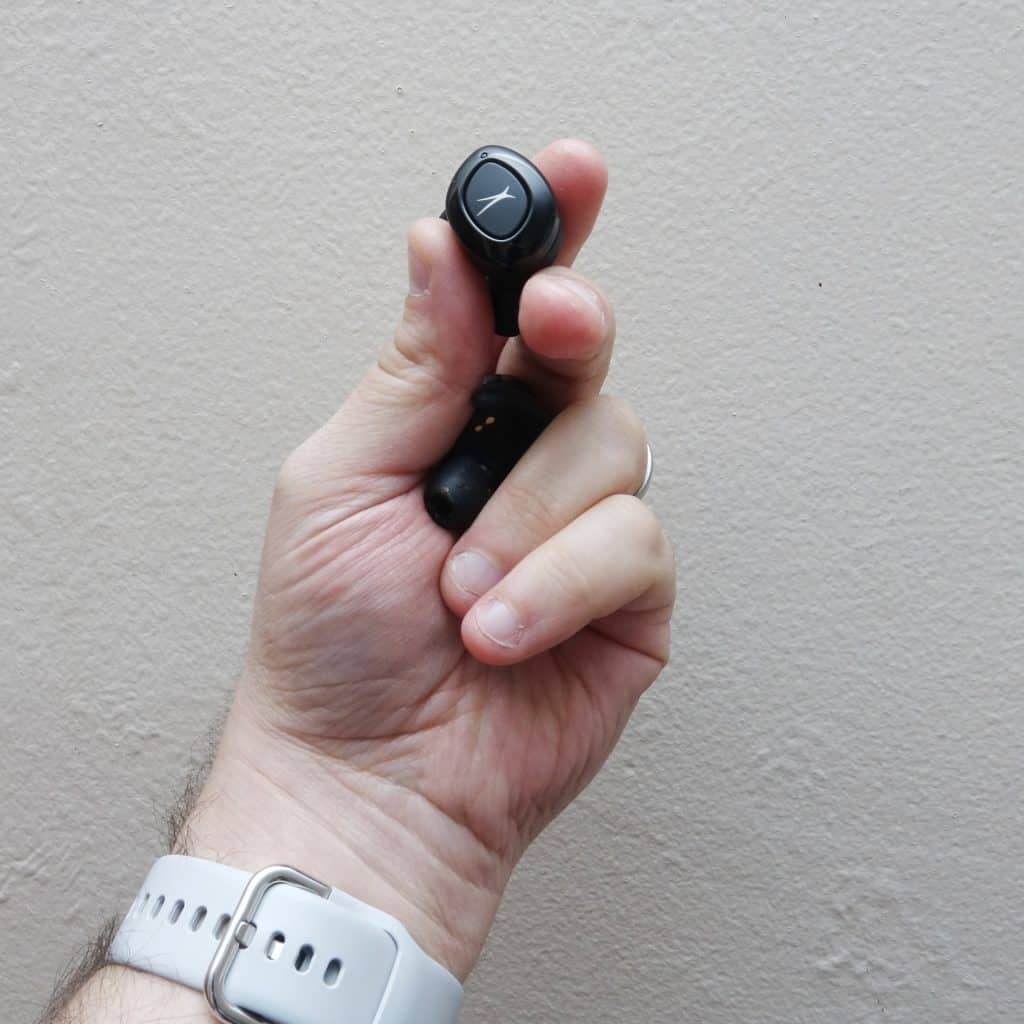 But the bass definitely won't be for all, and you can fit us in that category, too.
While we tested all 25 songs on the Pickr Sound Test for the review, they were definitely heavier on bass than we liked, and really prevented the True Evo from coming across balanced.
We're not kidding when we say these earphones are bassy, and not everyone will mesh well with them. Even on tracks that typically exhibit diminished bass felt comparatively overpowered, such as in the jazz and classical tracks.
If you fancy heavier bass than most, you'll be delighted. Everyone else will probably crave something a little more delicate, and a lot closer to normal.
Outside of the overly emphasised bass, the comfort can wear on you over time, thanks in part to the slightly bulky design, and the case offers much of the same bulk.
If you don't like bulk — bulky design or bulked-up bass — these earphones aren't for you.
Final thoughts (TLDR)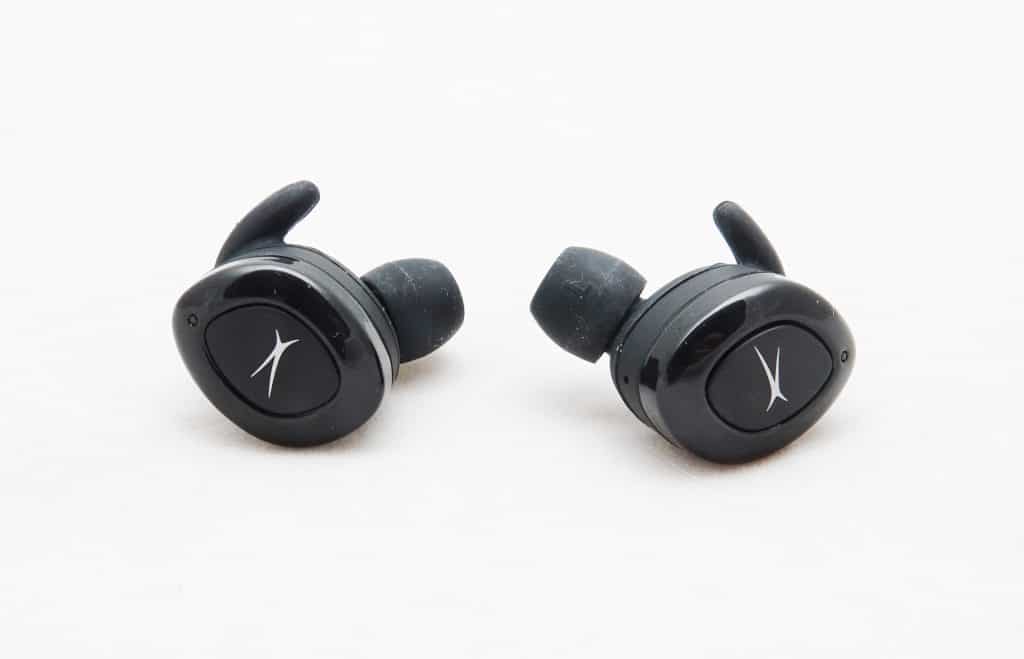 If you do love your earphones loaded with bass, and you find that nothing really delivers the ground-shaking thunder that your eardrums crave, the Altec Lansing True Evo are a great choice for you.
Nothing we've heard in this space delivers bass like these earphones. We've thrown pretty much any and every pair of wireless and cordless in-ears into our ears, and without doubt, the Altec Lansing True Evo deliver such a smattering smash of bass, that they may well be the wireless bass-masters (and not the fishing kind, either).
Simply put, if "cordless and bassy" are two of the must-have features in your next pair of earphones, you may want to try the True Evo.
They're not perfect, and there are clearly some things Altec Lansing could do to improve the design and formula, but delivering the bass is not one of them. These nail that part of the sound, even if they're a little too bassy.
Altec Lansing True Evo (MZX658)
The good
Lots of bass
Wireless charging case
Plenty of tips in the box
Relatively inexpensive
The not-so-good
Bass can be very overpowering
Comfort can wear on you quickly over time
Chunky case