Modern runners might want a pair of earphones to keep them in the spirit without the cord. And the Bose SoundSport Free could just be the best, if not for a few things.
There are two schools of thought when it comes to wireless earphones for fitness: you need a pair that keeps you in the zone, or you need a pair that lets you hear the outside world. Both have merits.
The pair of exercise earphones that keeps you in the zone is typically made for music, and finds a way to keep you isolated from the world. It might do this with a loud volume, noise cancellation, or a combination of the two, with the results being a sound that overtakes everything you do.
The other school of thought is to let you hear the world as you run, helping ensure safety so that you hear the cars as you run beside them, and so you listen to the shouts of a trainer enthusiastically goading you on. You still have your soundtrack, but you can hear everything that you need to.
Every earphone made for fitness has its own technological take, and with the Bose SoundSport Free, it's a look at the latter with a smidgen of the first, as Bose attempts to deliver a lot of sound that you can still hear alongside the real world. Is it a success, or is there room for improvement?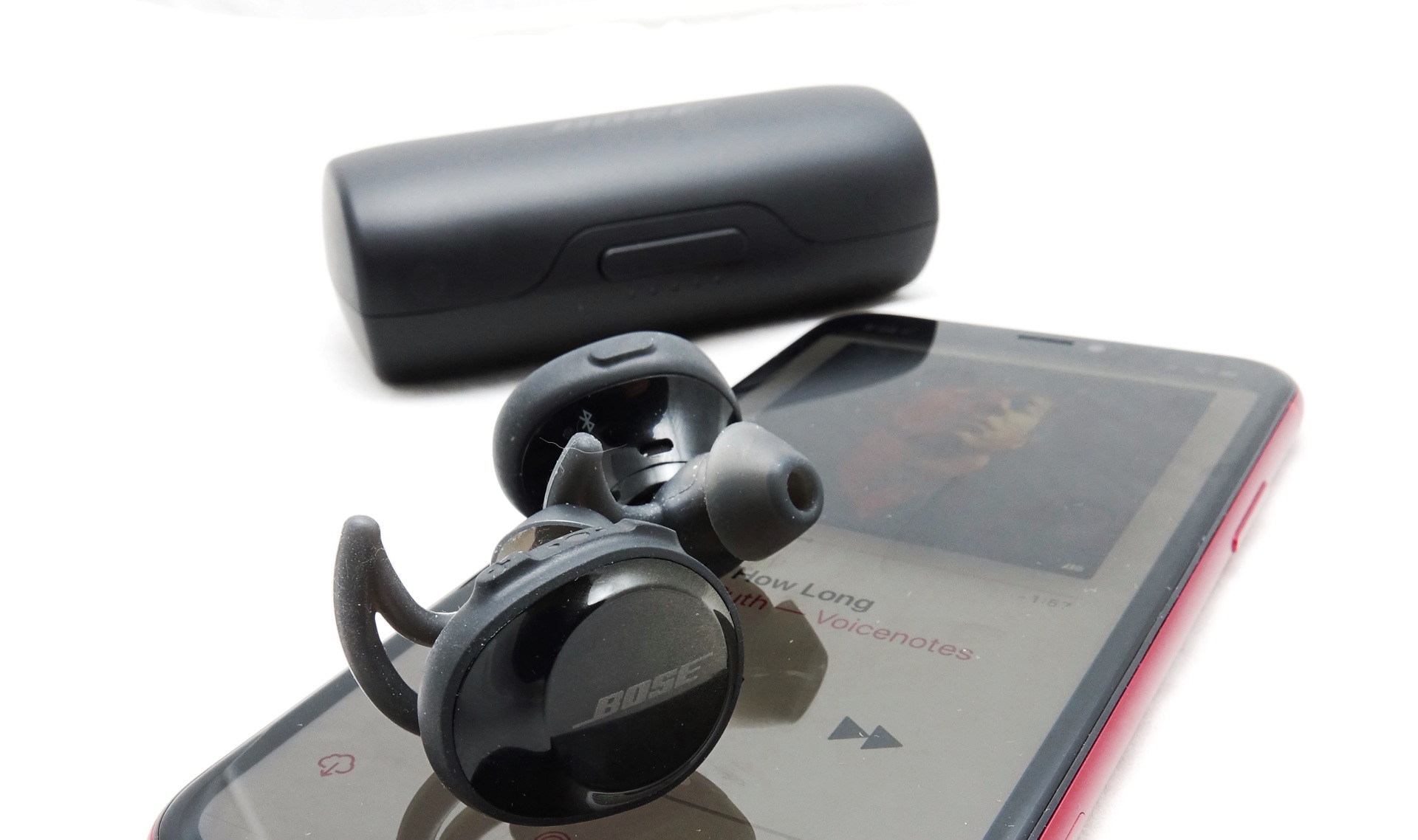 Design and features
Bose is no stranger to wireless, and it's no stranger to fitness-focused earphones, what with the excellent Bose SoundSport wireless earphones from recent years.
With that in mind, you'll be surprised (or not at all) to learn that the SoundSport Free basically adopts the look and feel of the SoundSport wireless, but with no cords connecting them.
That means you get the same slightly larger earphone design, though the blue cord we found on the SoundSport is missing in action, adopting Bluetooth instead to keep these two earphones talking to each other.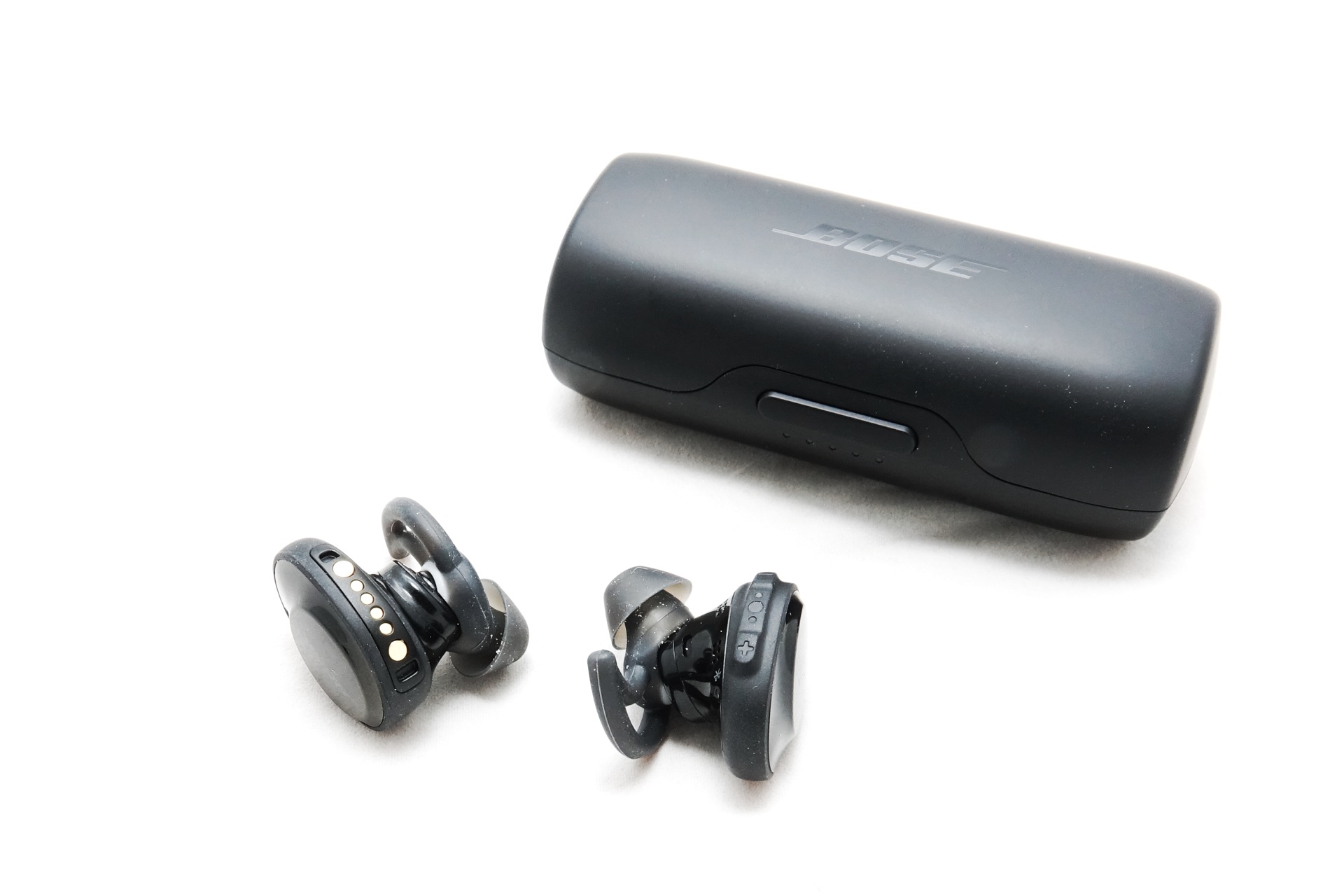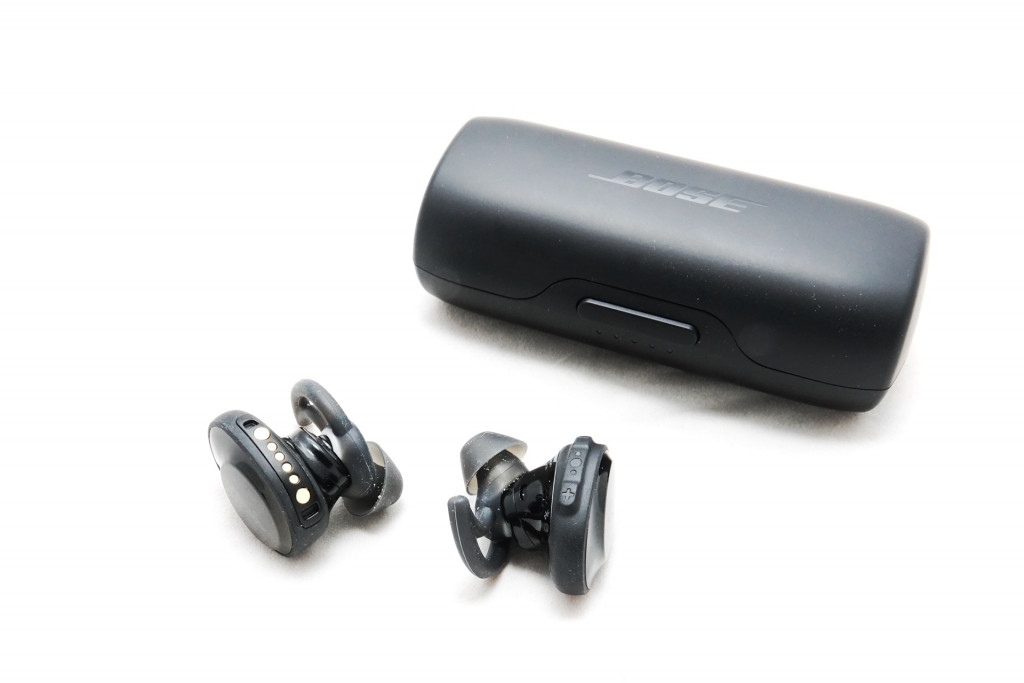 They're a little bigger in size than the tiny truly wireless and cordless earphones we've been seeing of late, and these kind of hang out of your ear, almost like dumbbells, though Bose does include some shark fin-inspired wings to keep them in place in your ear, as well as three sizes of silicone tips: small, medium, and large.
Bose's SoundSport Free earphones are charged in a plastic case that stores and holds the earphones when they're not in use, with a ten hour battery inside the case, which itself is charged with microUSB.
The Bose SoundSport Free wireless earphones are rated IPX4 and are slightly water resistant, made for sweat and light rain.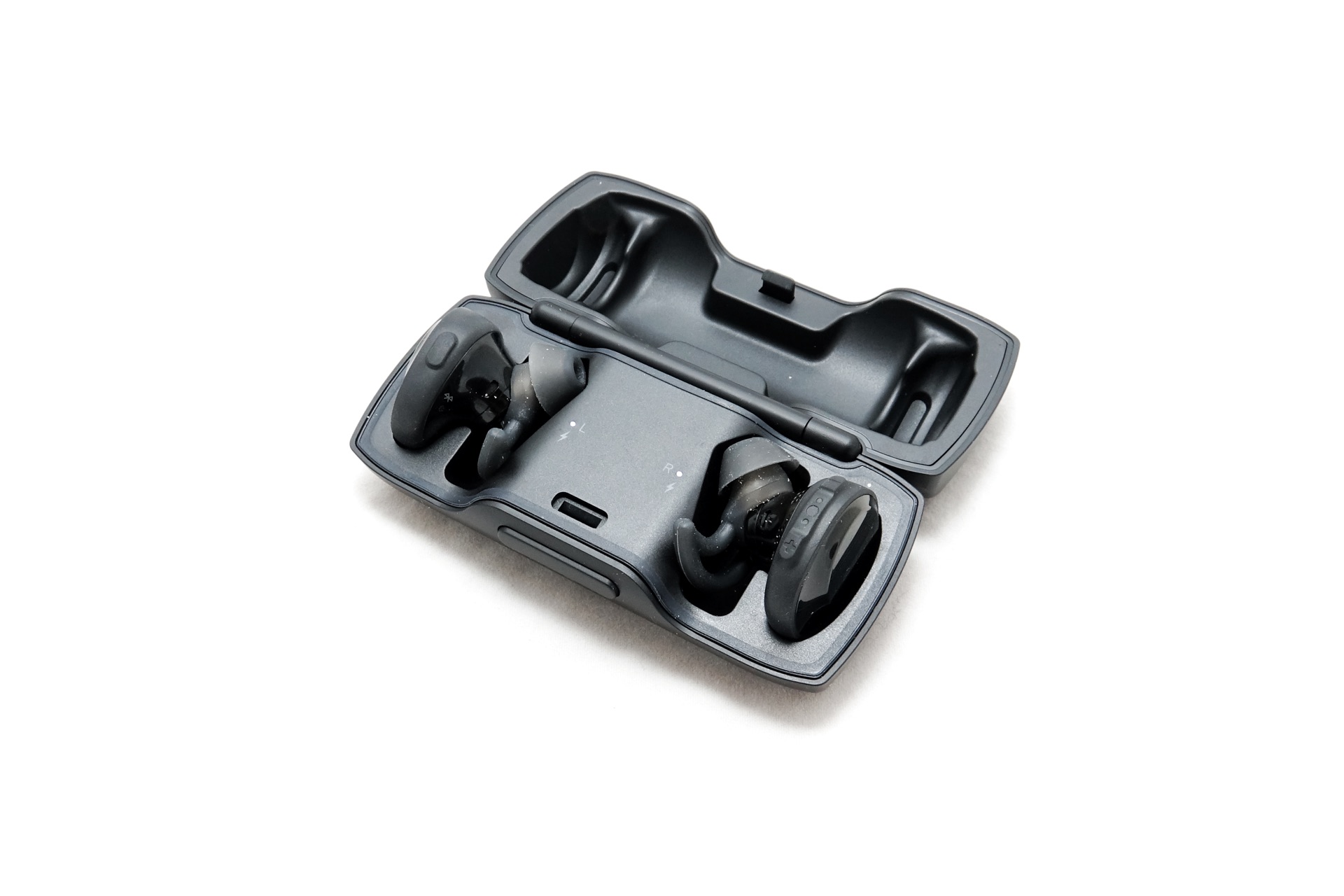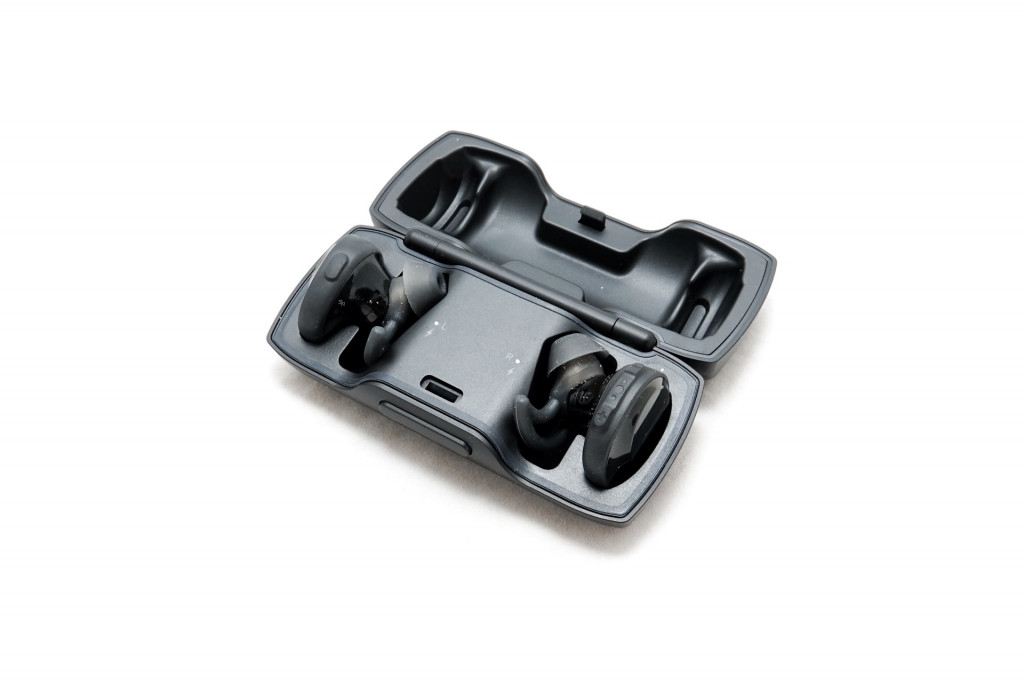 In-use
Once they're in your ears comfortably and held in place by one of Bose's shark fin-inspired gels, controlling the earphones is pretty easy, and handled on one side of the design: the right.
Your buttons are located on the top ridge, with three buttons acting as volume up, volume down, and playback control. It's pretty easy to get the hang of that, though we're sure your phone can do more, and while there is no customisation you can apply like on at least one other pair of fitness-focused wireless earphones, the Bose SoundSport Free button layout is, at the very least, a direct interpretation of the typical remote Bose uses on its other earphones.
There is one other button found on the left ear piece, but it's solely there to make sure the left earphone talks to the right, because sometimes when the battery is running low on one versus the other, it may not necessarily automatically talk.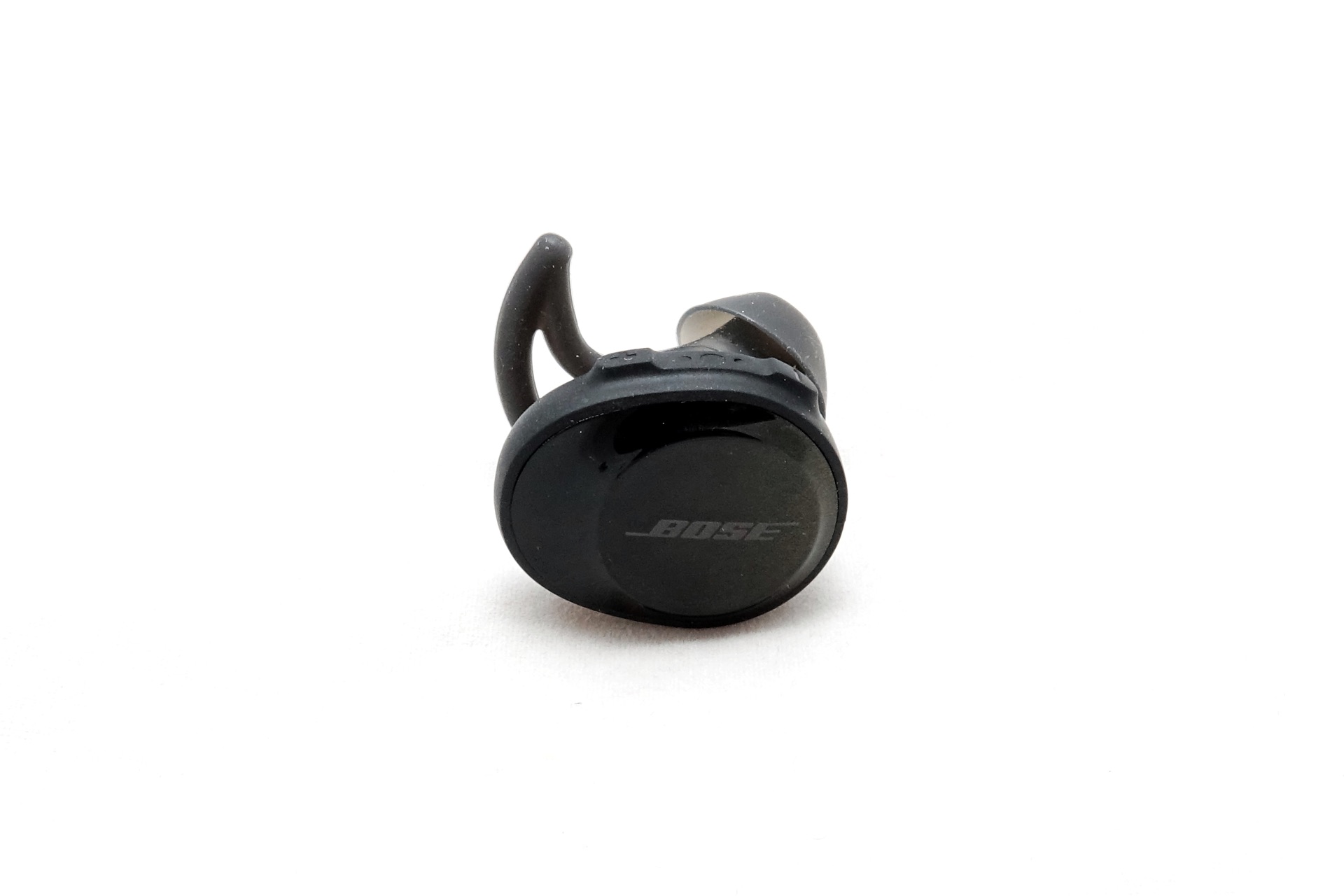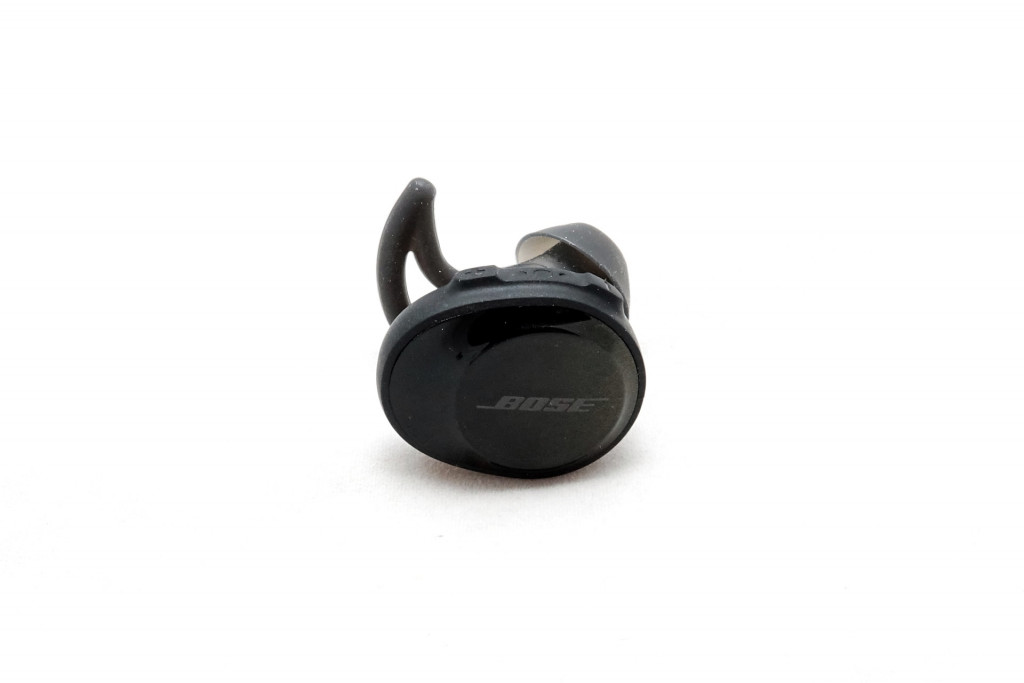 Performance
Performance is one area where the SoundSport Free really shine, and whether we tested using Pickr's Sound Test (which you can listen to for yourself) or any other music style, we found some of the best sounding open earphones we had ever experienced, with Bose's typical attention to balance as demonstrated in most of its other premium head- and earphones found here.
Mids and highs were all equally detailed, and bass exhibited more of that punch we've come to expect from headphones that aren't open at all, or are much, much bigger.
Music where the bass is emphasised — well mastered tracks such as Michael Jackson's "Billie Jean" — delivered a tight snap in the bottom end, all while the outside world could be heard.
The same was true in rock, and while it wasn't the immersive sound you might expect from a bigger pair of headphones, the Bose SoundSport Free deliver an oomph that seems unusual for their diminutive size.
Even jazz and classical delivered a richness that was just a little better than we anticipated, with some detail to the instruments that felt larger than the earphones themselves.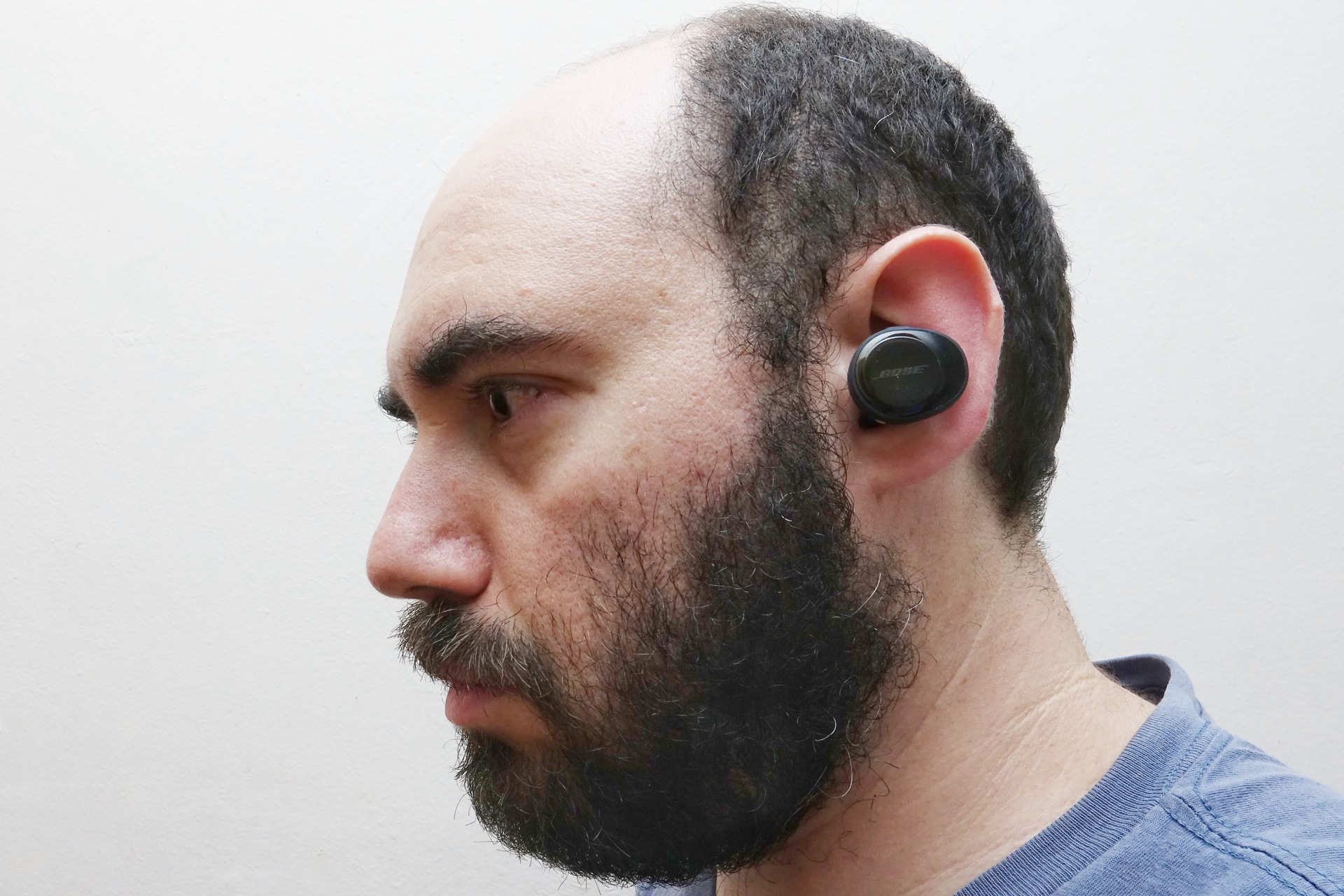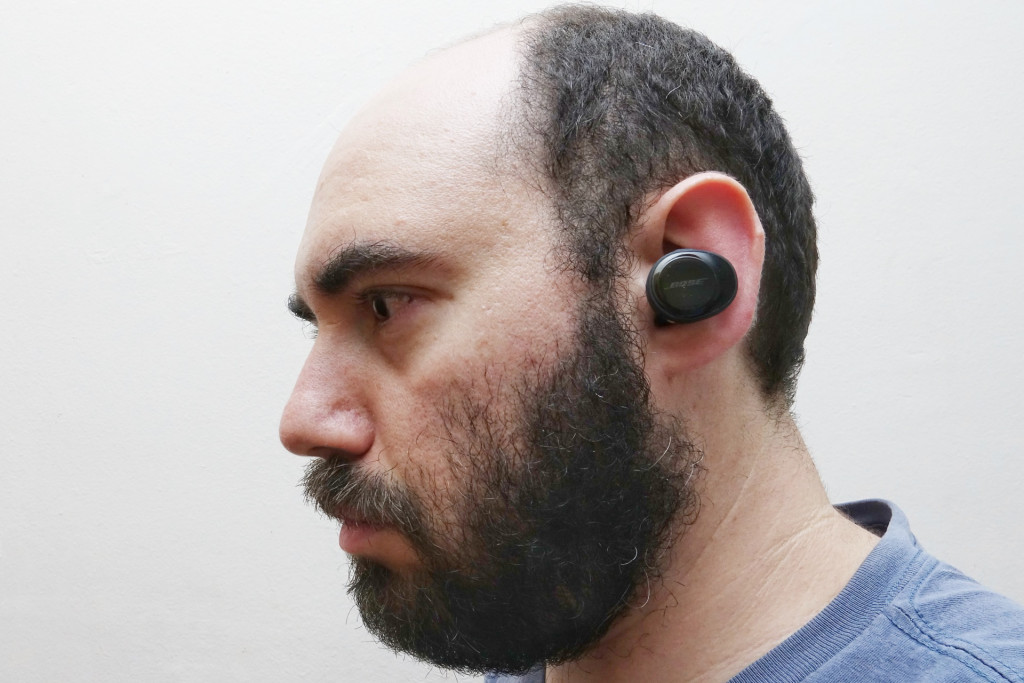 It's worth keeping in mind that this sound strength came despite the fact that the outside world could still be heard, something that comes from a generally fitness-inspired type of earphone.
The type of audio design here is open, and that means while you're listening to your tunes, you can still hear everything else. That's intentional, mind you, because when you're running, jumping, or exercising, there's a good chance you want to hear what else is going on. Open earphones make a lot of sense for the fitness world, because no one wants to become so engrossed in their own run that they don't hear that car honking or that friend trying to tell you something, like how something is stuck to your foot.
It's fairly standard to have open earphones lack a part of the music spectrum — say mids — only to make up for it by overemphasising another part — like that of bass — but Bose has delivered a pair of strongly balanced earphones in the SoundSport Free, and that's great.
Unsurprisingly, it's about in line with Bose's typically flat approach to audio rendition, which is to make the sound as close to balanced as possible, rather than improve the mids or highs to make it warm or bright.
You will instead experience a sound that feels faithful to the original media in the Bose SoundSport Free, and one that lets you hear your running partner drone on about something you may not care about while you relax in the background sounds of whatever keeps you running.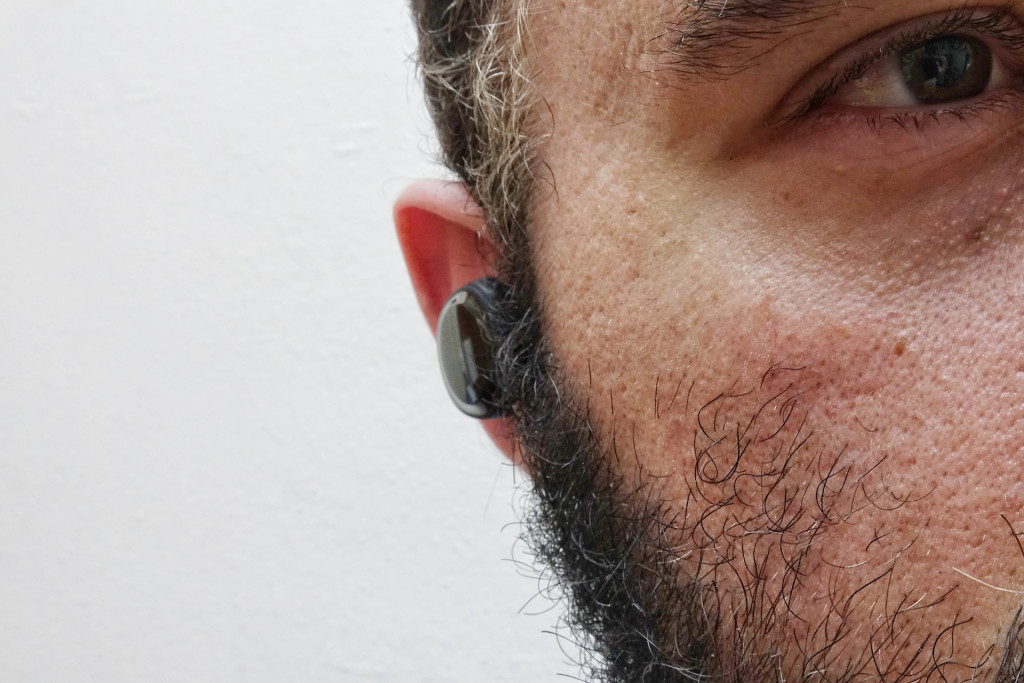 Battery
While the audio is solid, the battery can be a bit of a mixed bag, and there's a great reason why: while the battery inside the earphones is actually decent, the battery in the case feels like it runs out of charge quickly.
Bose suggests that a battery life of about five hours per full charge with two sets of charges in the case for (10 hours) is normal for the SoundSport Free wireless earphones, and we'd say that's probably fair. We hit a little over four and didn't have issues, and the case certainly does its job to charge them, but then it also loses charge quickly.
Even if the SoundSport Free are charged completely, the case doesn't seem to hold residual charge, causing the battery metre to drop and leave you with very little unless you keep it near a charger daily.
We're not sure what's going on here, and our feeling might be that the SoundSport Free case might be keeping the earphones in a state of "always-on" even when they're in the case, constantly refilling the battery just in case you pull them out. It would certainly make sense given how often we saw the Bluetooth ID even when the earphones were away.
Sufficed to say, barring a firmware update that fixes this, the battery life on the Bose SoundSport Free wireless earphones is decent, but just not on the case.
Value
But with a price of $299.95, however, the Bose SoundSport Free are actually fairly well priced, especially given the sound quality on offer.
We're convinced thus far that the Bose SoundSport Free are among the best open earphones for sound, and so the $300 price tag isn't bad, especially given what you get, but there are some things that definitely need work.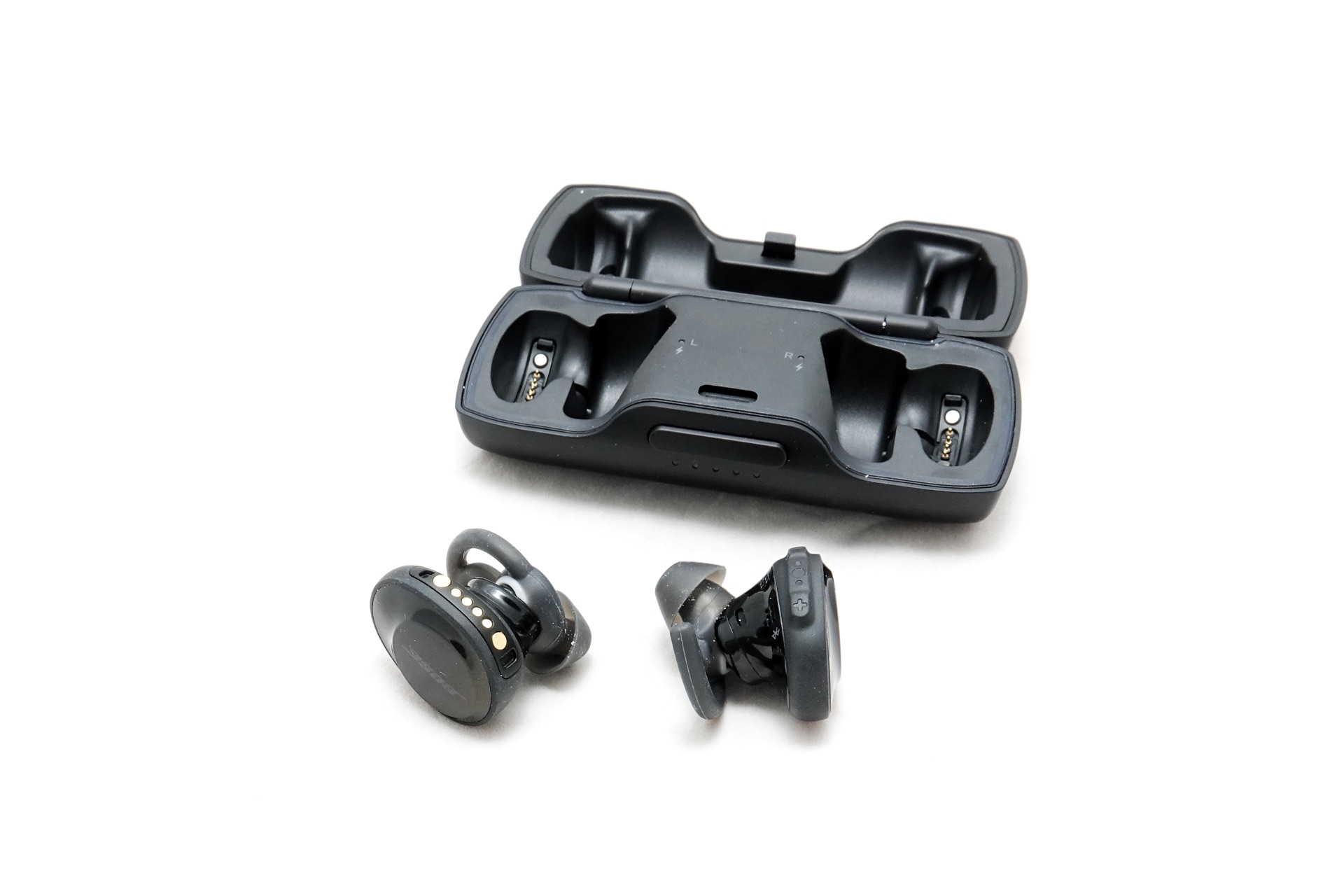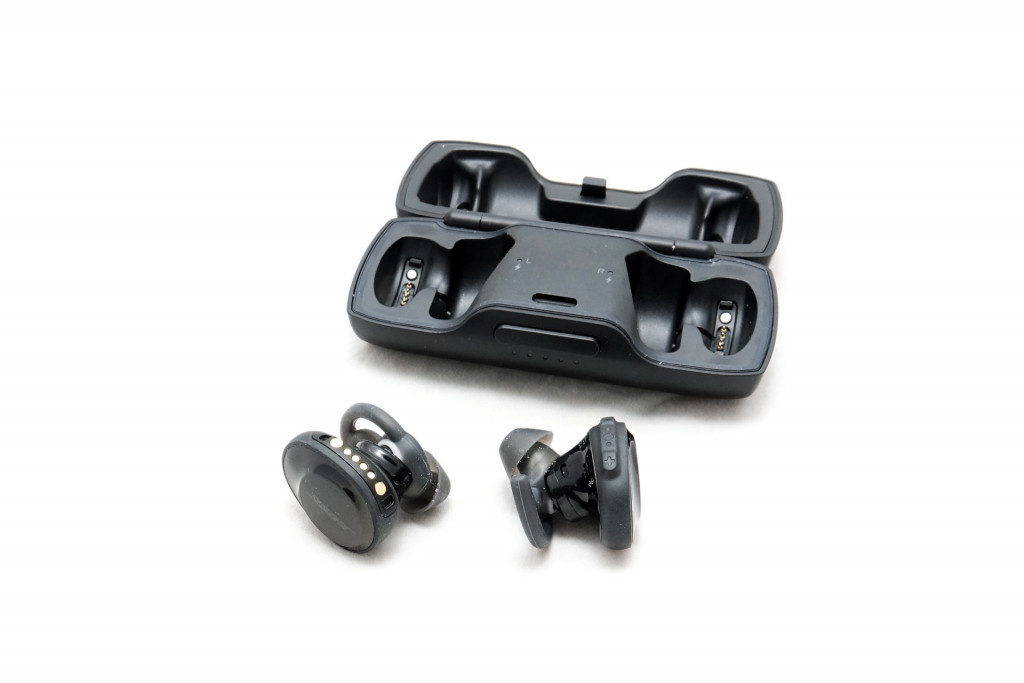 What needs work?
As good as the sound performance is, and as decent as the battery is, we come back to the design as one of the main things that desperately needs work with the Bose SoundSport Free wireless earphones.
We get it: to make this pair of earphones, Bose took the design for its excellent SoundSport wireless earphones and essentially cut the cord. That makes a lot of sense, as the SoundSport are really great earphones, but they're really great earphones that when they get dislodged or nudged out of an ear, they have another to hold onto. Instead of falling out, the SoundSport wireless swing, attached by cord to the other earphone and usually hanging neatly around the neck.
It's easy, and you don't have any risk of that earphone falling out.
But on the Bose SoundSport Free, that design becomes a little more awkward because there's no cord, and when the Free earphone is knocked out of an ear — and it happens — it just falls.
That's one of the problems with a design that kind of comes out of the ear this far. The shark fin-inspired gels help, but if you're accidentally brushing your head against something — a person in transit, for instance — they may come out.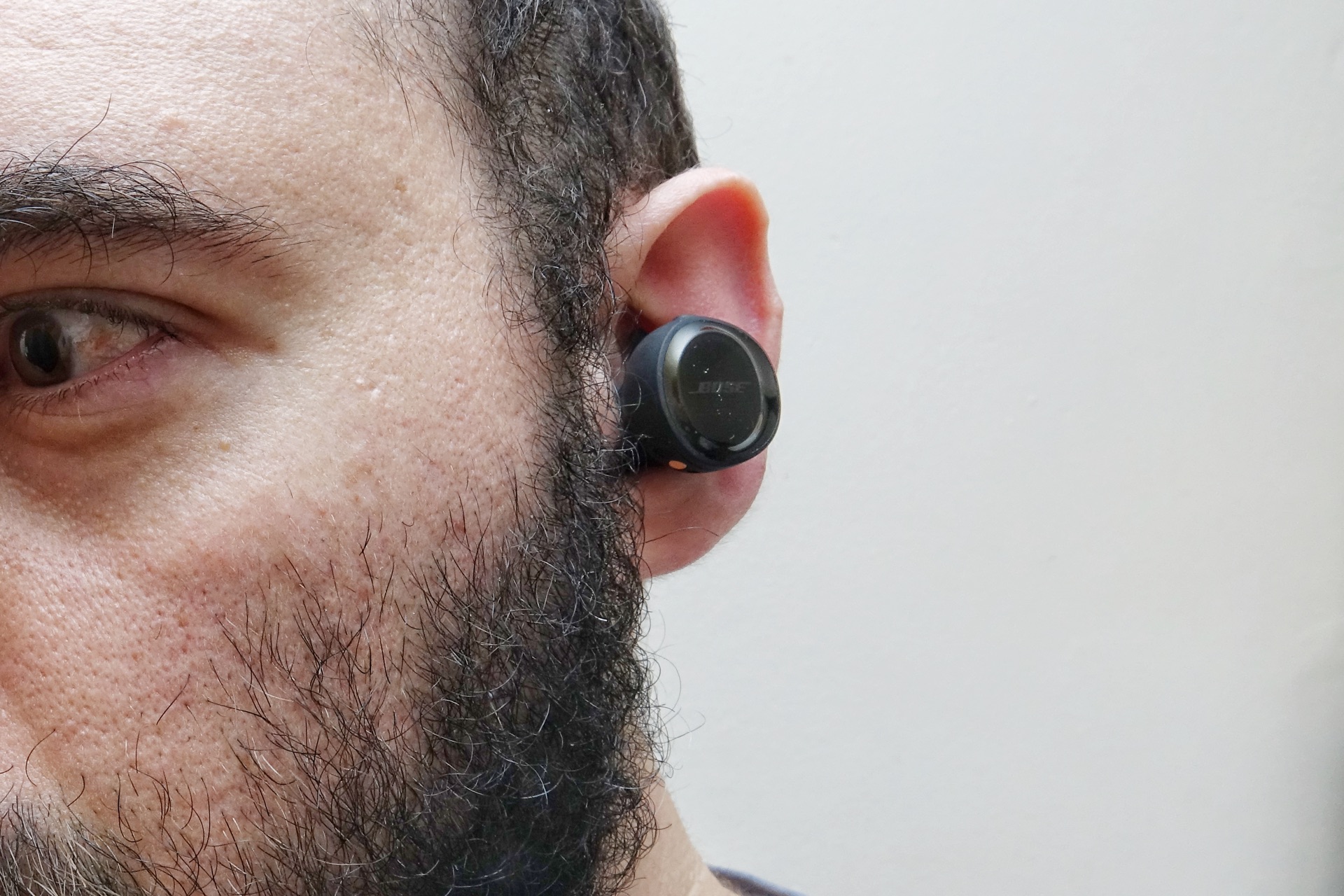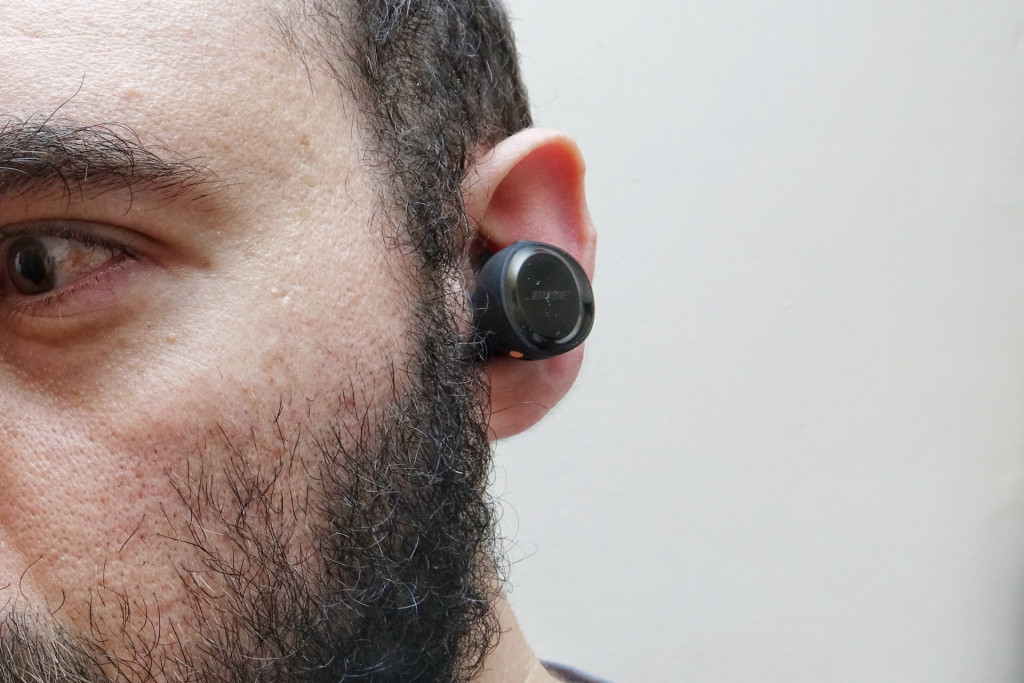 It's not just the design that could be tweaked, but also the size, because while the earphones are small, the case is not. In fact, it's about as far from "small" as you get. It's big, and kind of awkward to carry.
We also found the case battery often felt like it would lose charge fairly quickly, meaning you kind of wanted to keep the Bose SoundSport Free battery case plugged in at all times, otherwise it would drop.
We're not sure why this is, but the battery inside this case does feel like it needs to be stronger. At least you get an LED meter to tell you how much life is left before you open the case, pressing the button to open the box, because you'll likely need it, if only to find out if your earphones need a charge ASAP.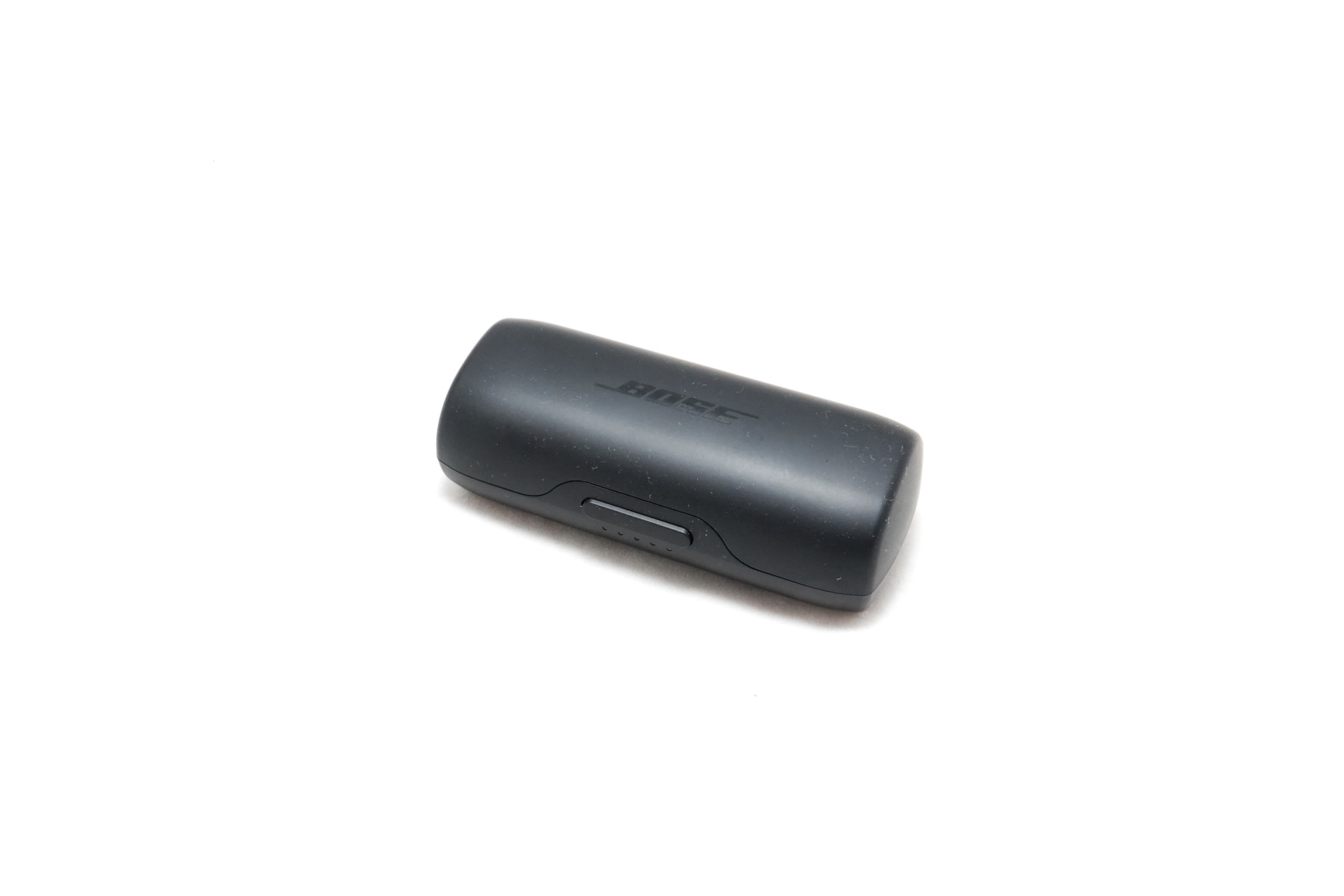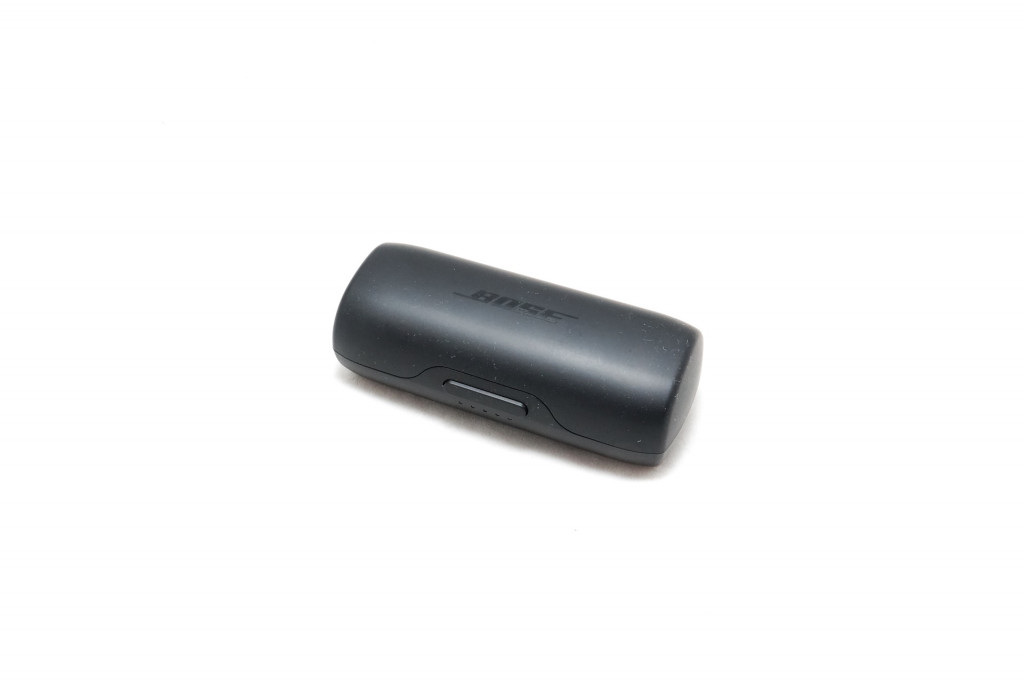 Final thoughts (TLDR)
After spending as much time with the Bose SoundSport Free wireless earphones, it's hard to say whether the earphones are a total success.
On the one hand, the SoundSport Free deliver some of the best sound you're likely to hear in a pair of fitness-focused earphones. Yet on the other, the design needs a bit of work.
In a world focused on design, it can feel very much like Bose's take on earphones was similar to Apple's for the AirPods: cut the cords and move on. There's obviously more to it than that, but given how close the design is to the SoundSport earphones in the past, it definitely comes across.
And that may not be a bad thing, but there are definitely aspects to this design Bose could have tweaked. Much like how Apple's AirPods have been criticised for an unusual look, Bose can be similarly called out for one that doesn't seem as successful in this wireless and free approach.
It's a shame, too, because the audio technology is just excellent here, and something to be proud of.
Without doubt, the Bose SoundSport Free are the best fitness earphones we've ever heard. They just sound so good, and have the right amount of everything.
But that design needs work, as does the battery box, and both let down the package, resulting in a wireless earphone that sounds spectacular, but is impossible to carry comfortably.
If Bose were to take the design back to the drawing board, we might think differently, flattening out the look and making it more like something you'd want to wear. For now, they're the sort of earphone that are easy to like, but harder to recommend.
We'd consider the Bose SoundSport Free if you have to have the best sound when you go running, but don't plan on using it elsewhere. Frankly, while there aren't better sporty earphones that we've tried, there are better earphones that fit comfortably in public.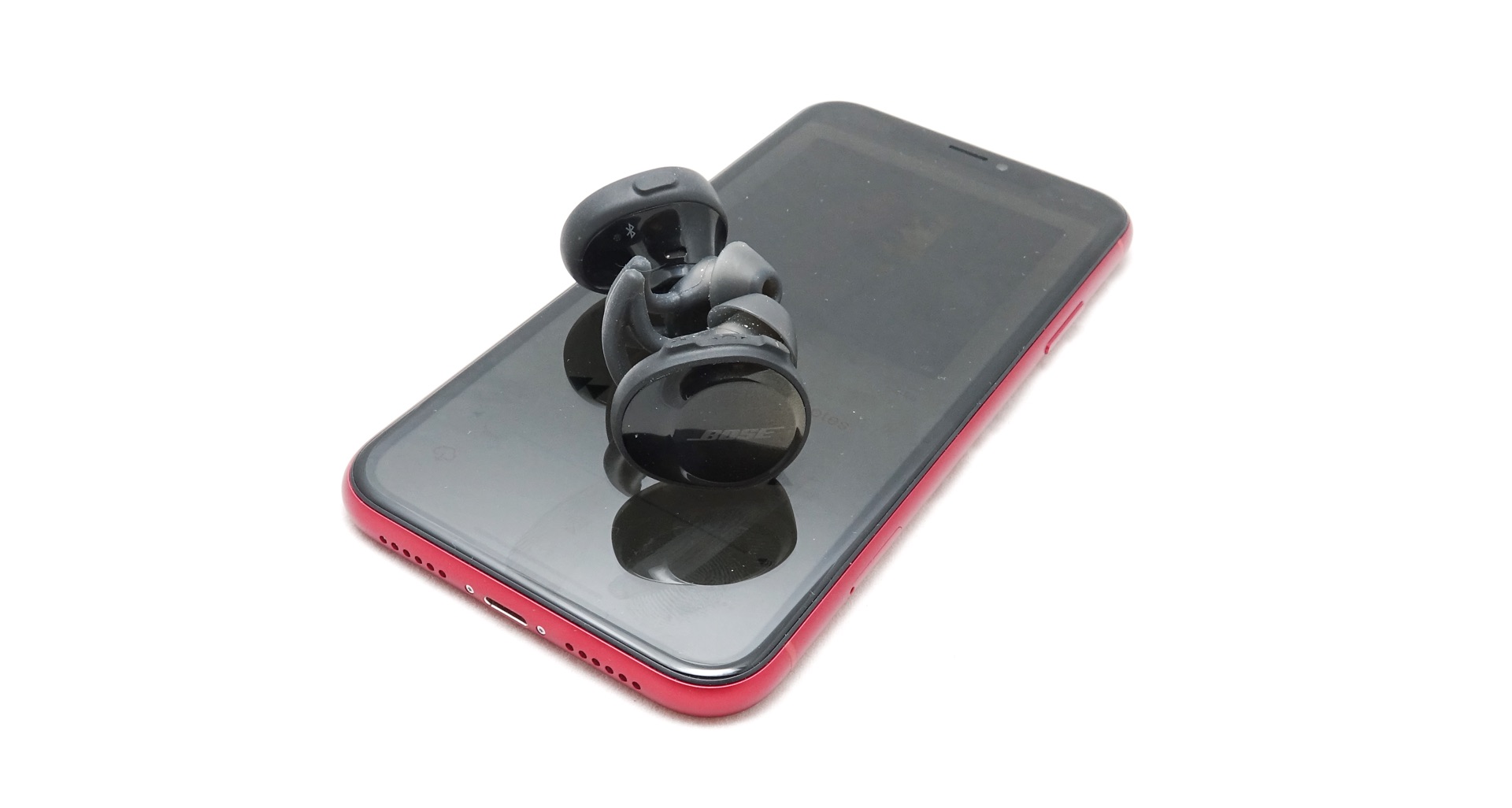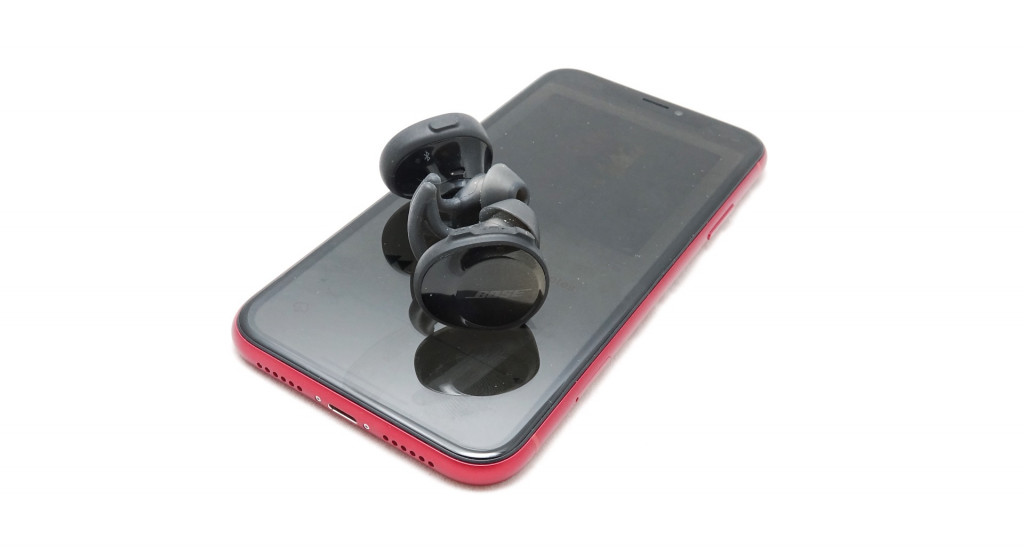 Bose SoundSport Free wireless earphones
The good
Open earphone approach means you can hear the world
Fantastic sound, and about the best we've heard from a fitness earphone
A smidgen of water resistance
Battery case has your battery life in LEDs
The not-so-good
Could be more water resistant
The biggest case for a small pair of earphones, making them harder to carry
Case battery feels like it loses charge all too easily
Strange design that can be dislodged from your ears all too easily