Dual camera phones are all the rage, but they can also be quite expensive. Not so with the Oppo R11, delivering both wide and close cameras for not much cash.
Apple wasn't the first to try the dual camera phone, but it is easily the most successful, and since then, many have tried to duplicate the success.
Huawei's Leica-collaborated P9, Mate 9, and P10 are likely amongst the most successful not made by Apple, but they have a very different reason to exist than Apple's, merging colour and black and white to make a clearer image. Apple's technology, on the other hand, exists to let you get closer to the scene, an important detail to be sure.
And that's the style of camera Oppo is going for in its R11, finding a way to deliver similar technology for less money in a phone that is well under half of what Apple charges for its own.
Oppo's smartphones already aim to deliver an Apple-like experience for less, and the R11 essentially continues that goal. Does this one succeed, and is it the best iPhone-like experience you can have without spending iPhone money?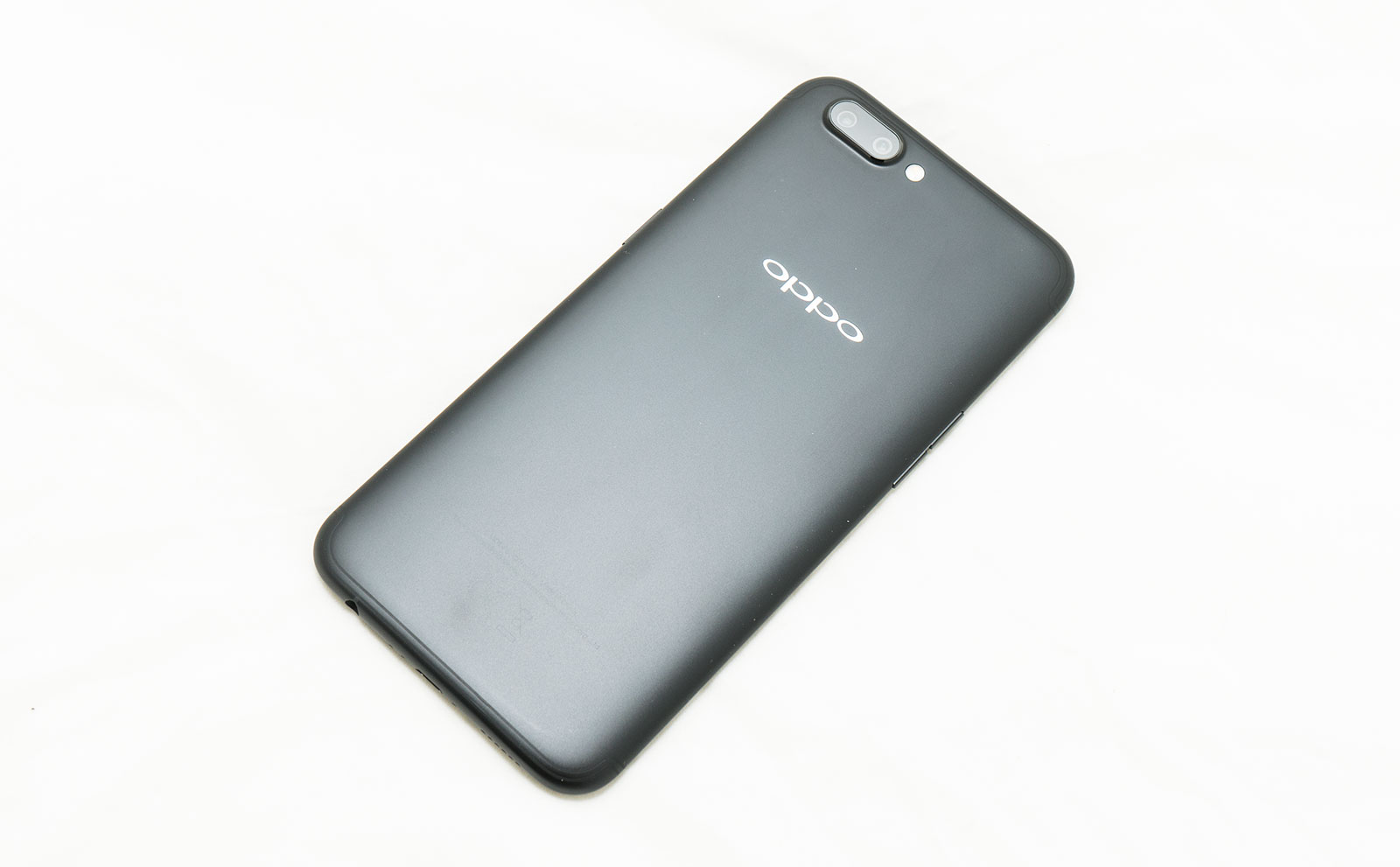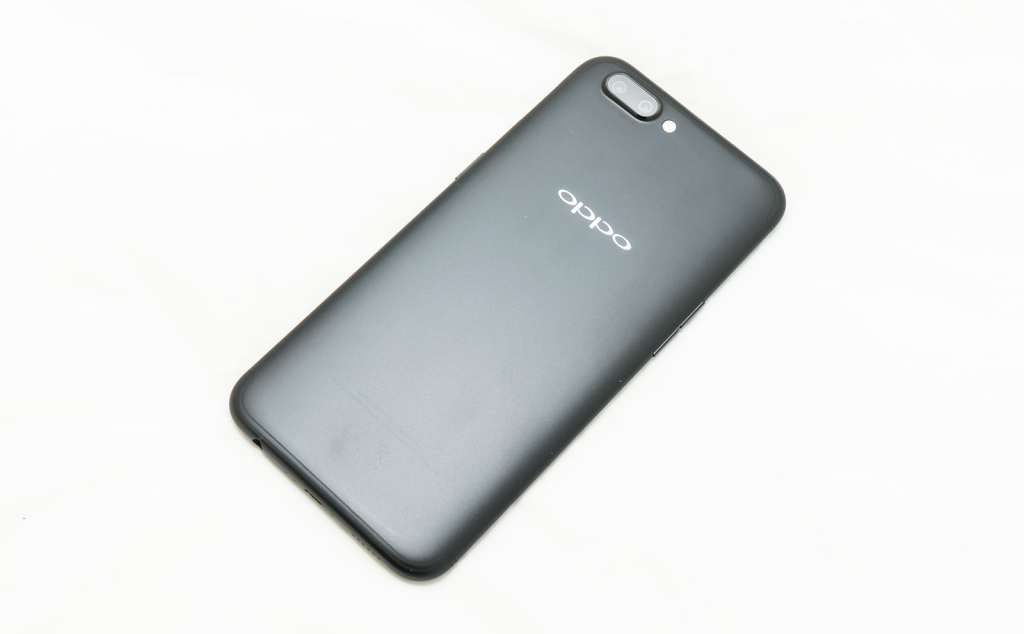 Design
For the past year or two, Oppo's design efforts have been pretty simple, focusing on how it can make its own equivalent of the iPhone.
We've definitely said this at least once in prior reviews, and really there's no mistaking Oppo for what it's doing with its phones, as the combination between the gold and silver metal bodies, the front-facing fingerprint-enabled home button, and the iOS-mimicking Android overlay that is ColorOS really all culminate in what looks and feels like an iPhone, even if it obviously is not.
That's certainly been the case for every Oppo handset for the past couple of years, but in the case of the Oppo R11, you get the feeling that things are changing.
While the design is still clearly very influenced by what the folks at Cupertino are doing, we're now seeing softer curves along the edge and a tapered back look that begins to let you know Oppo is making changes.
It's a design shift that is most definitely welcome, and relatively well reflected on the inside, too.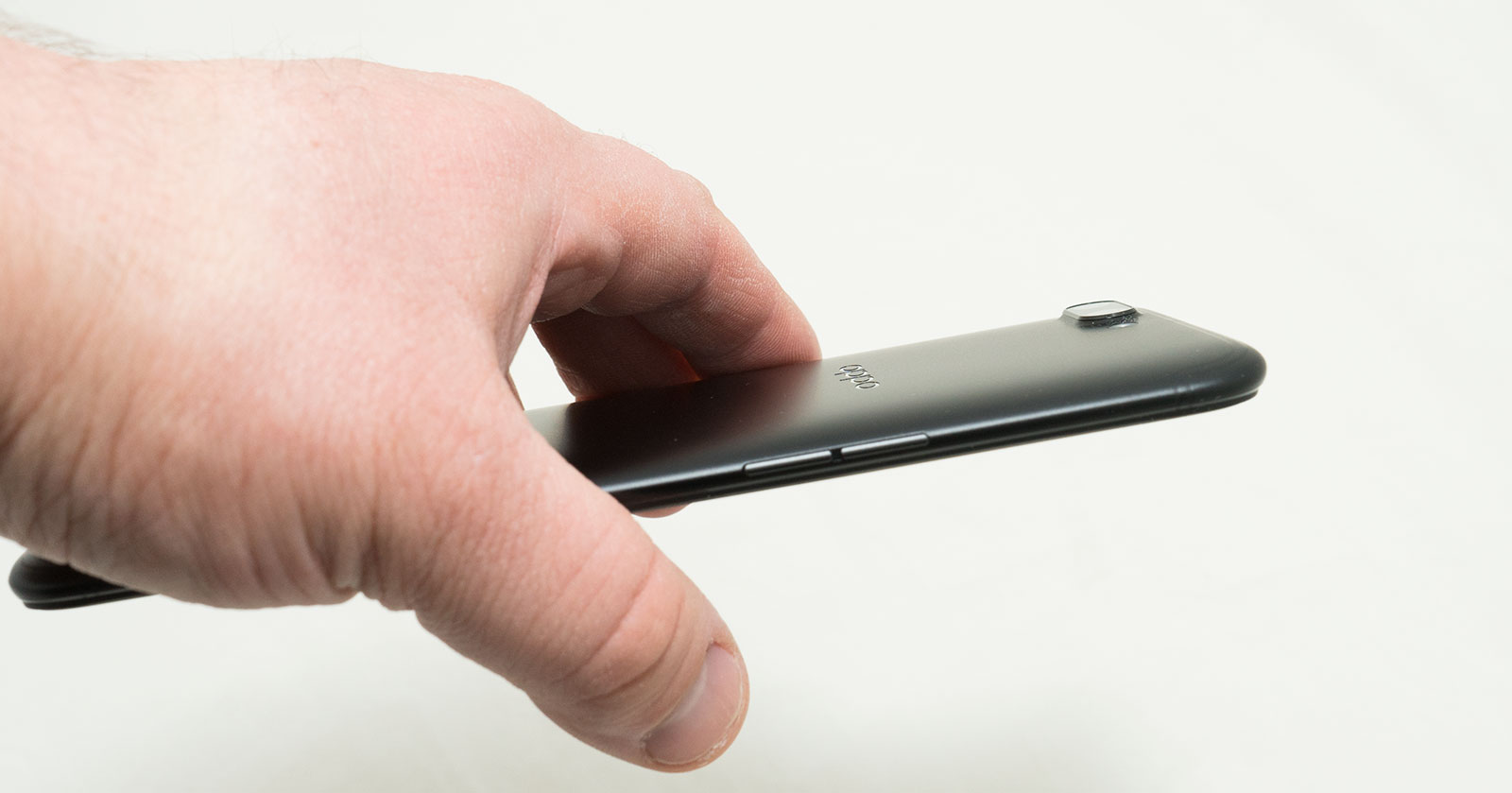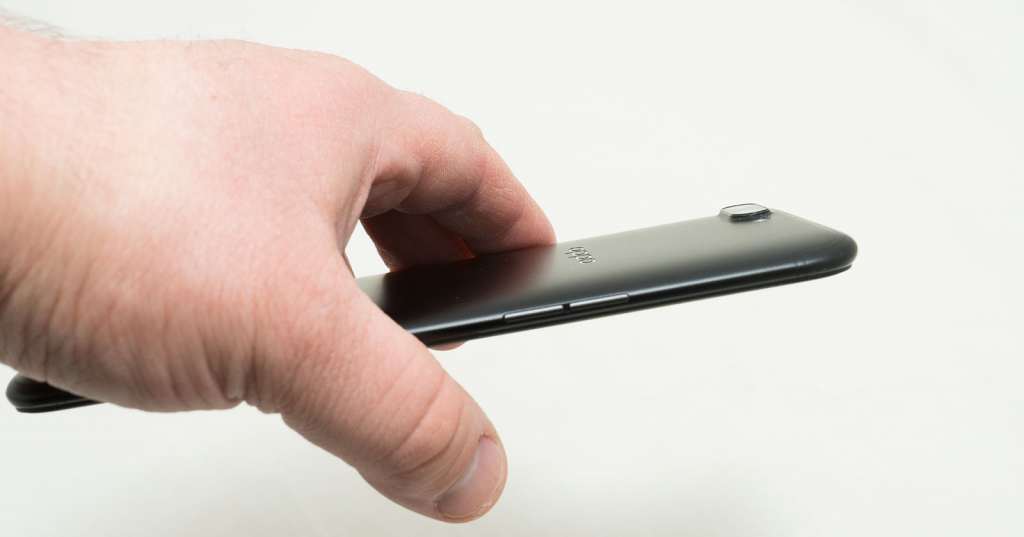 Features
In fact, Oppo's latest is fairly well represented for 2017 on the inside as well, arming the phone with one of Qualcomm's mid-range eight-core Snapdragon 660 processors, but giving it a solid 4GB RAM and 64GB storage to work with, too.
If you do run out of room, don't feel too bad, as there'll be a microSD slot waiting for you to upgrade the storage, as well as Oppo's ColorOS variant of Android, running the standard 7.1 "Nougat" version that we like to see.
The cameras are fairly unique for an Oppo phone, as this is the first from the brand to sport a dual-camera setup, offering a 16 megapixel F1.7 camera next to a 20 megapixel F2.6 camera, while the front offers a 20 megapixel camera with support for F2.0. Also included is support for 4K Ultra HD video, something Oppo phones don't always get.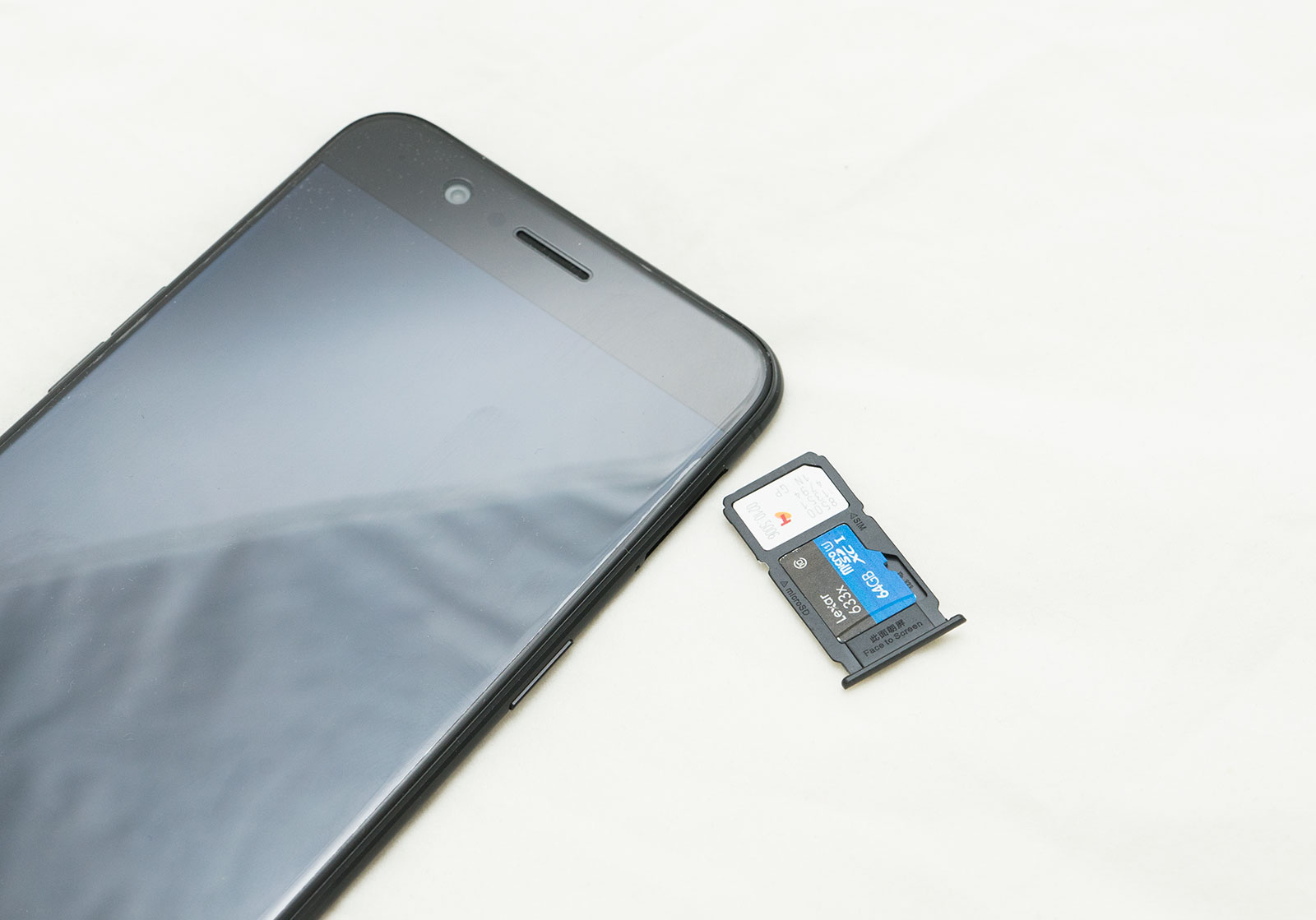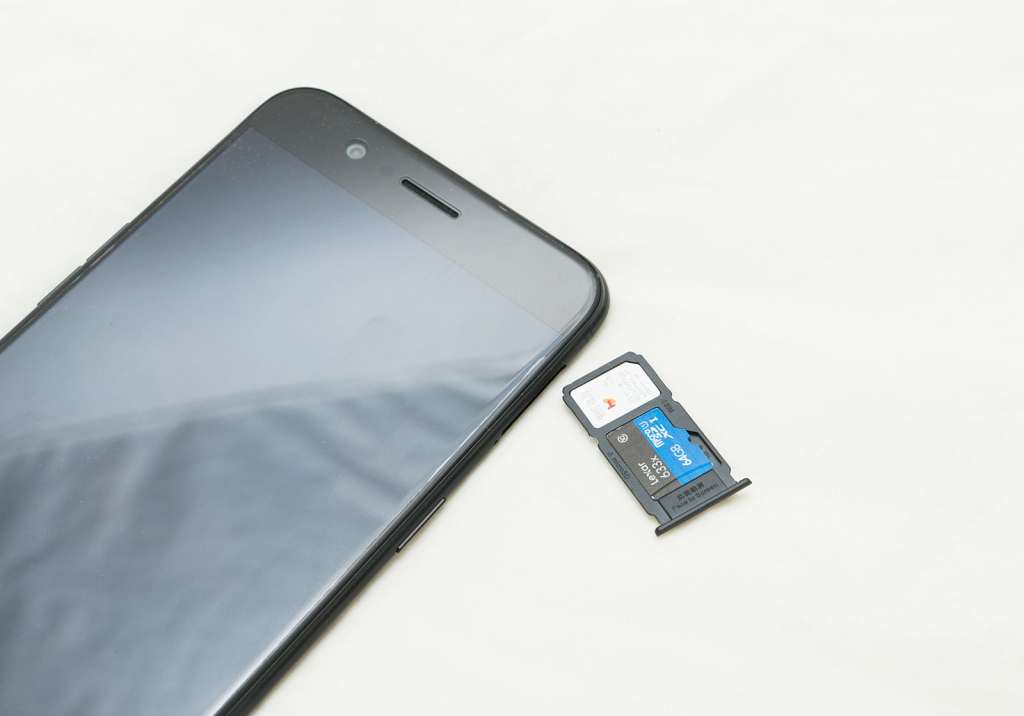 Connections are all a little under where they should be for a new phone, with 4G LTE for the mobile broadband, Bluetooth, and the slightly lower 802.11a/b/g/n WiFi, with no Near-Field Communication (NFC), standard for Oppo though unusual for everyone else. Likewise for the charge and data port, which relies on the older microUSB standard instead of the newer USB Type C everyone is now using. Oppo has kept the 3.5mm headset jack, however.
This all sits under a 5.5 inch AMOLED screen running the Full HD resolution of 1920×1080, which in turn translates to a pixel clarity of 400 pixels per inch, more or less spot on with what the iPhone 7 Plus offers.
Corning's Gorilla Glass 5 protects the display, and encasing all of this is a metal chassis measuring 6.8mm and weighing 150 grams.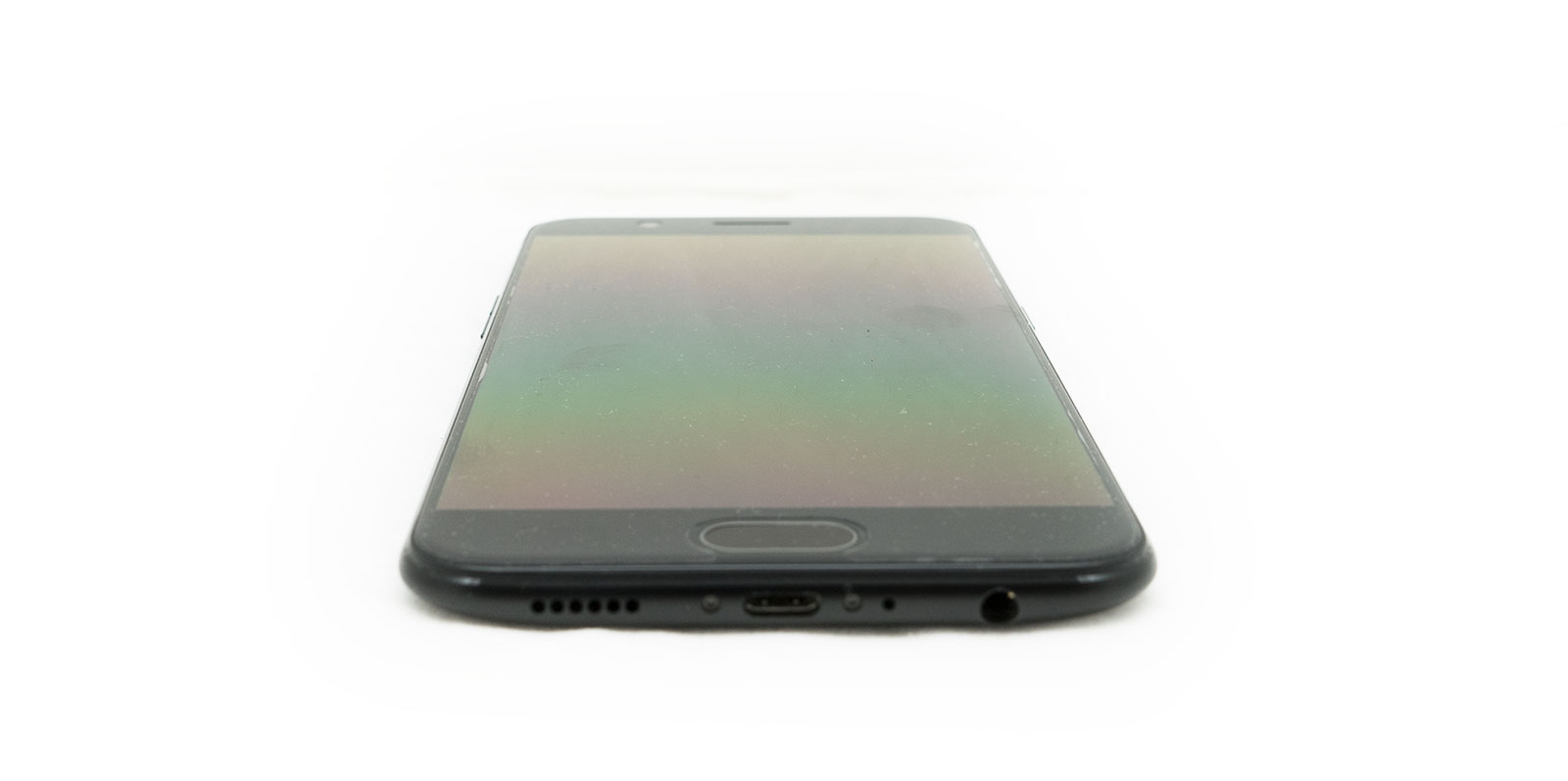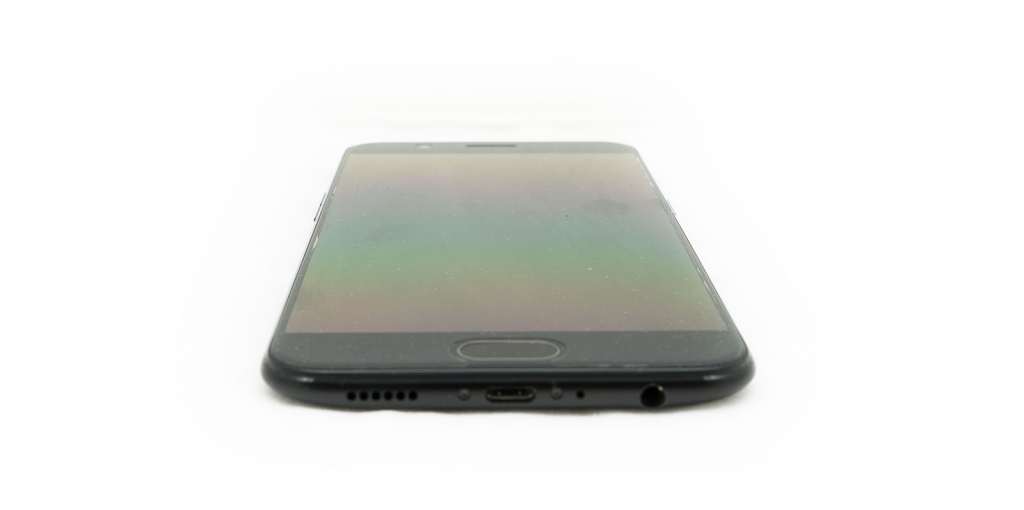 Only a handful of buttons dot this handset, with volume rockers on the left edge and power on the right, while the front of the handset features a fingerprint buttonless-button that also acts as the home button, flanked on each side by soft buttons for multitasking and a back button.
The Oppo R11 relies on a built-in battery of 3000mAh that is not removable.
In-use
Switching the Oppo R11 on, you're going to be quite content if you happen to be a fan of Apple's iOS, and less so if you happen to prefer Android the way Google and everyone else does it.
And that's because Oppo's take on Android is heavily influenced by Apple's own operating system, a point we've written about in pretty much every Oppo reviewed on this website.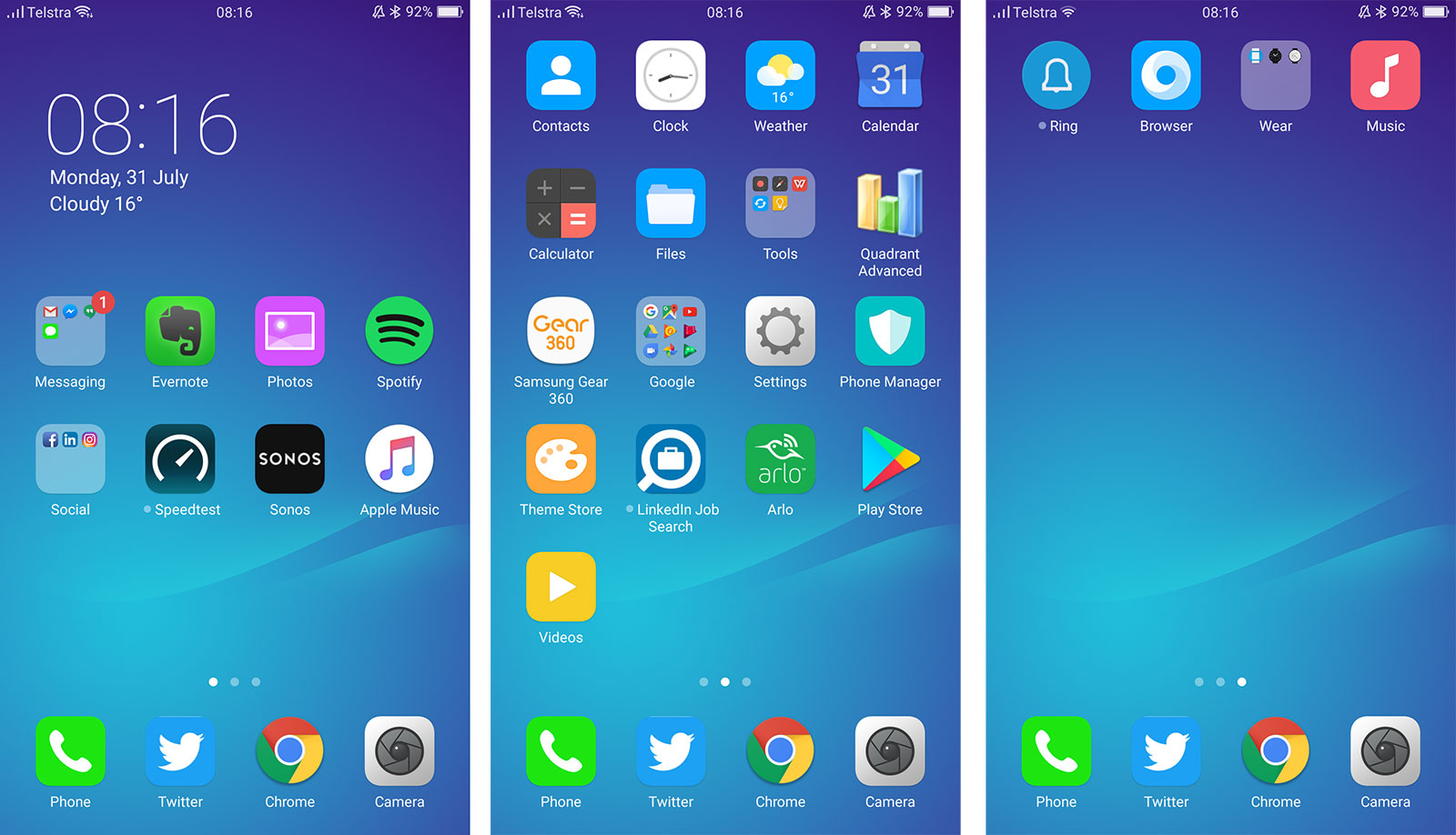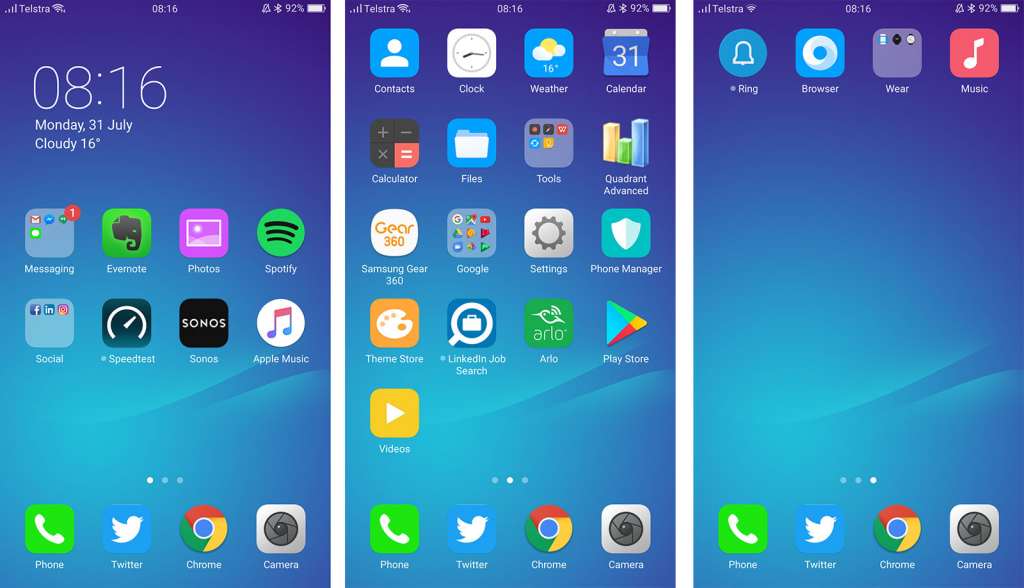 In the latest version, Oppo has pushed it up a notch, with aspects of Android shining through — like support for widgets on the homescreens — but the whole thing coming across like the bride of iOS, because that's really what it feels like. There's a dropdown screen at the top for notifications, but now there's also a very control centre-like section at the bottom for you to swipe up and get.
Frankly, we still wish Oppo would deliver an Android phone that has a version of Android that looks like Android — we guess that's the domain of OnePlus — but if you're a fan of the iPhone and just wish they didn't cost as much and can't get over the hurdle of how to use another operating system, Oppo's ColorOS delivers, providing Android that looks and feels almost identical to iOS.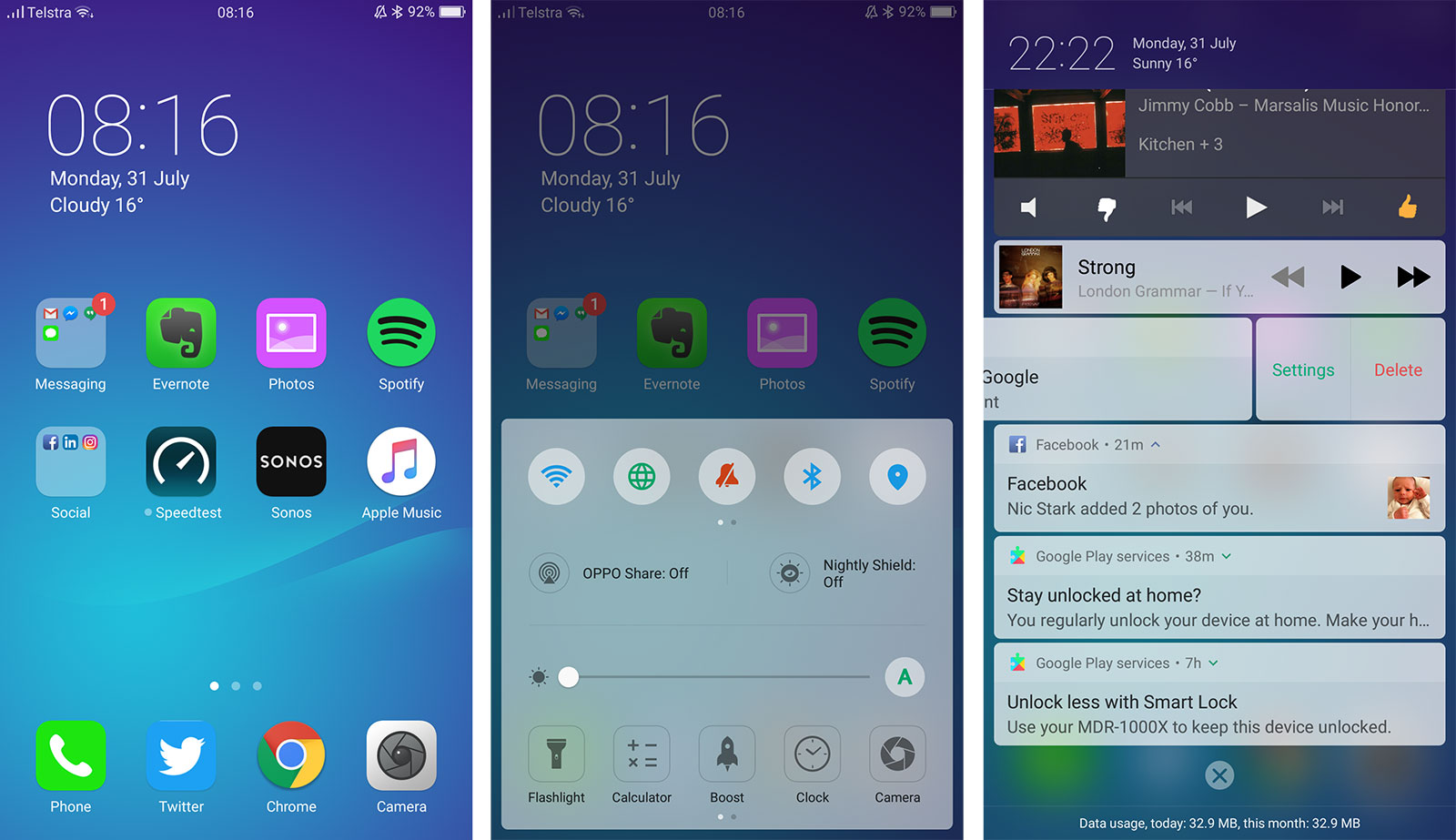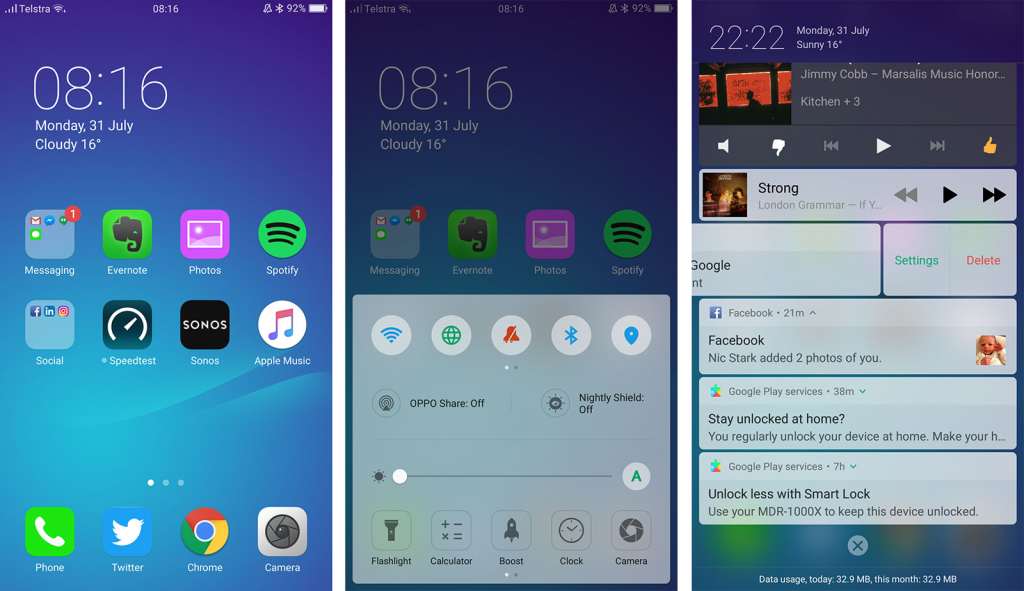 Performance
With the usability out of the way, it's time to address the performance, and while the chip inside the Oppo R11 isn't the best in the business, the eight-core Snapdragon 660 can certainly handle its own, something Oppo has made sure of with the pairing of 4GB RAM.
It's not just the specs, either, as the operating system feels tuned to deliver solid performance. We're still not super massive fans of the iOS-inspiration Oppo constantly goes for with ColorOS, but it delivers strong performance, with little to no lag and a fairly reliable and consistent experience, proudly proclaiming that this is as good as iPhone clones get when it comes to operating system refinements.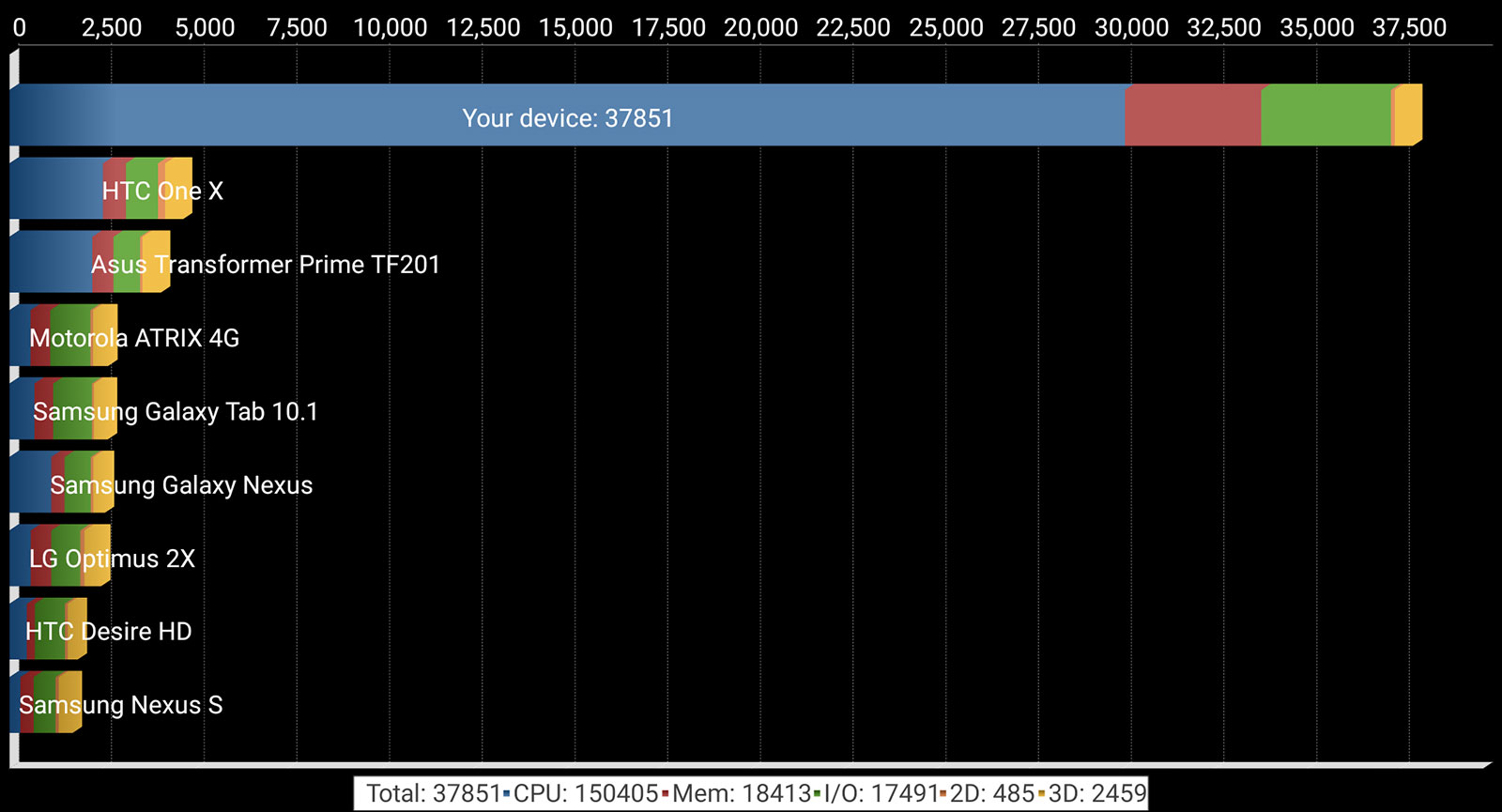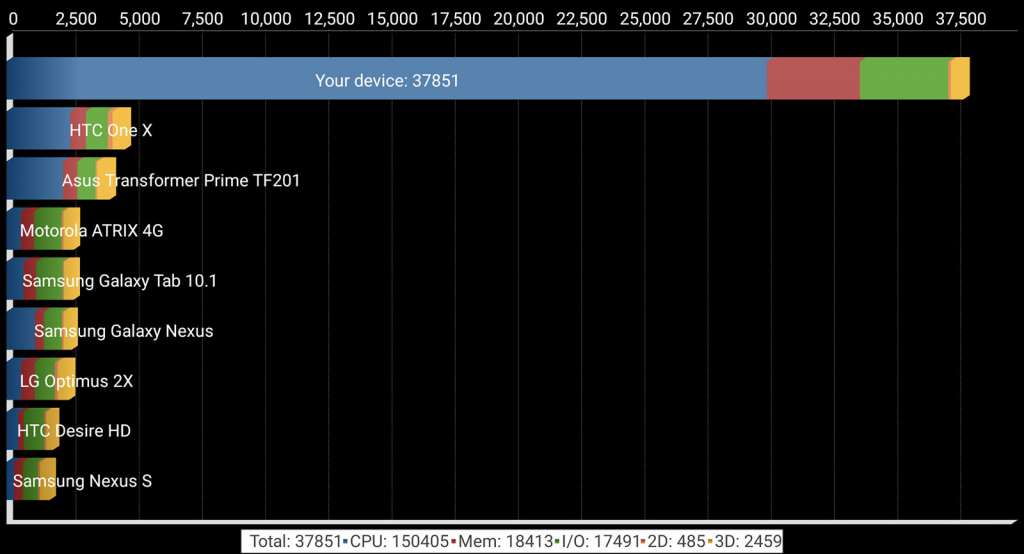 You may find a couple of bits here and there where things don't quite go the way they should — USB on-the-go access with thumbdrives didn't tend to work for us, even when we switched the setting on, which is interesting since there's a specific setting just for that and it only stays on for ten minutes — but for the most part, the implementation of ColorOS on the Oppo R11 works very, very well.
The performance is also strong on the side of the modem, achieving one of the more up-to-date 4G experiences from Oppo yet, boasting speeds that suggest a Category 6 modem is to be found in the Oppo R11, a different from the usual and regular inclusion of a Category 4.
It's a minor difference, but one that suggests Oppo is finally heading into the right direction: forward.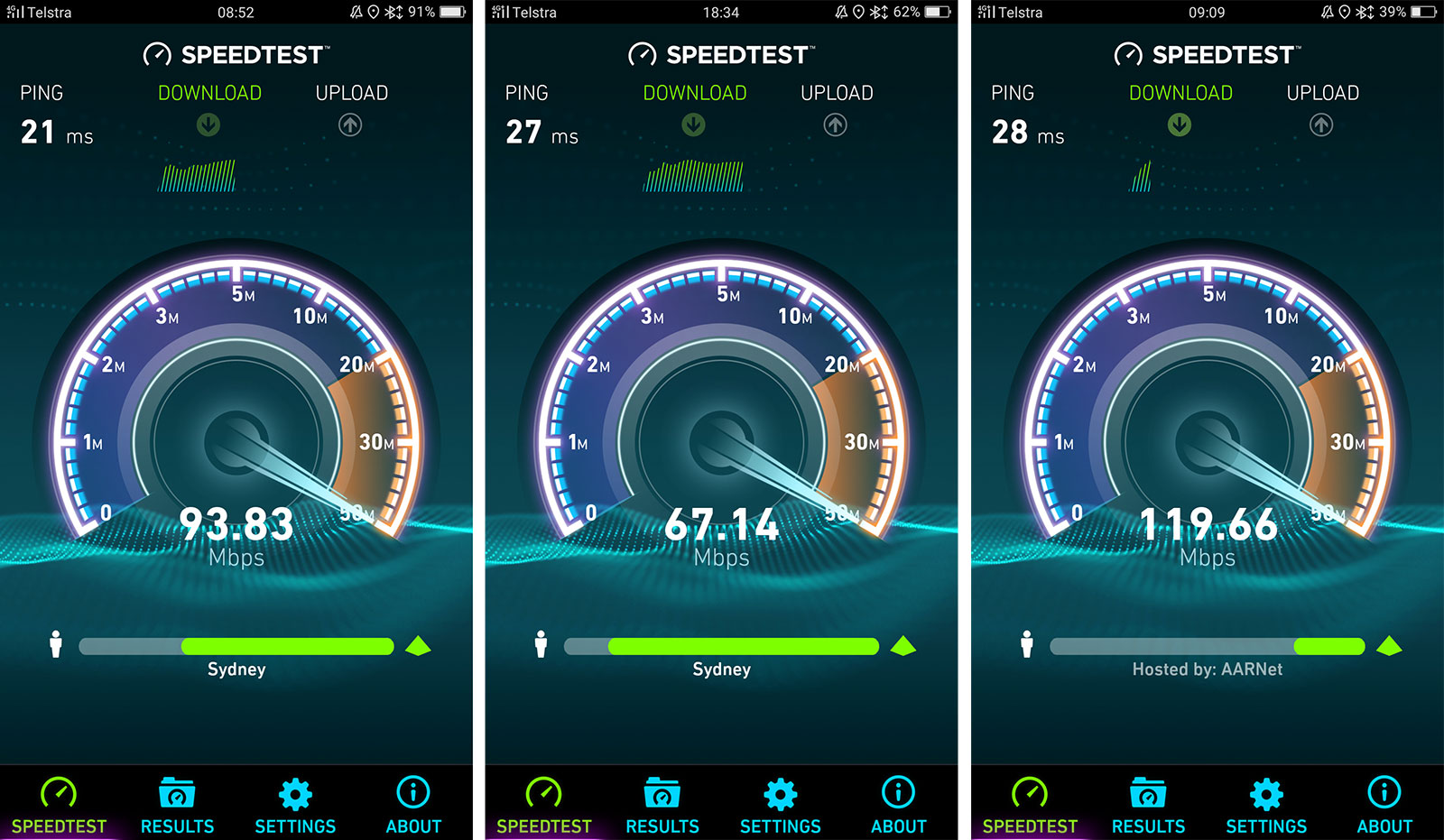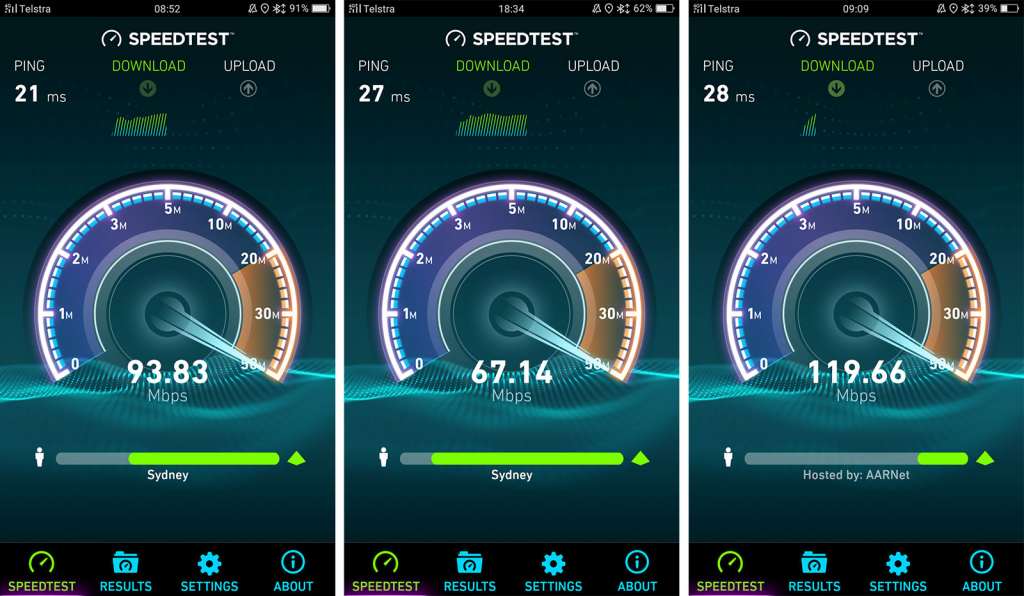 Camera
One area that Oppo gets very right is the camera, and now that the iPhone's wide and close dual camera concept has been out and doing well for the better part of a year, it's time to see what happens when Oppo tries it.
Already, the Oppo phones are about as close as an Android can get to being an iPhone, and given the R11 has been no different up to this point, you probably shouldn't be shocked to find out that its camera is quite good, too.
Regular camera and 100 percent crop (images 1-2); close camera and 100 percent crop (images 3-4)
Granted, it's not HTC, Google, Sony or Apple quality, but it's still not bad, with a relatively clean and crisp image, decent details, and a fairly seamless jump between the wide and close camera lenses and sensors Oppo offers in the R11 handset.
Even the front camera delivers a decent image, giving you 20 megapixels of selfies to work with, and an interface that unsurprisingly and quite unashamedly borrows from the iPhone.
Seriously, that's a running theme with the Oppo R11. Best get used to it, because it's everywhere.
Battery
Almost everywhere, anyway, because the R11 manages to beat the battery life of the iPhone 7 Plus, and pretty much every flagship we've tested.
In fact, the battery is one area where Oppo has done well, and keeps doing well. Seriously, pick a phone Oppo makes, because every single one that we've reviewed scores well on the battery front, and the Oppo R11 is no different.
With the 3000mAh battery inside, the Oppo R11 nets close to two work days out of its use, with a solid two working days of activity from the battery and operating system, though we found you'd need to charge it the moment you got home on that second day.


That's two days with the Oppo R11 connected to an Android Wear smartwatch and wirelessly connected to earphones heading to work and back, with the rest of the battery life tested by making and taking calls, sending message, doing emails, surfing the web, listening to music, and taking the odd photo here and there with that surprisingly solid camera we just mentioned.
We'd call that not bad at all, and the sort of performance most smartphones wish they could achieve.
What needs work?
While Oppo is clearly shaping that design to be a little less like an iPhone, the software still grinds at us, delivering the most iPhone-like experience you can have without actually owning an iPhone.
Let's get something clear: we like iOS, but we like it on an iPhone. Android devices should probably look and feel more like what Google sets Android to be, as it reduces the problems with compatibility, something we experienced on the R11.
Strangely, Oppo's R11 refused to run an app to let you use Samsung's Gear smartwatches, our regular testing smartwatch for Android phones, and that's a touch disheartening. From what we can tell, it was an operating system incompatibility, because while the R11 runs Android, it's clearly a modified version of Android that may not run everything Android typically runs.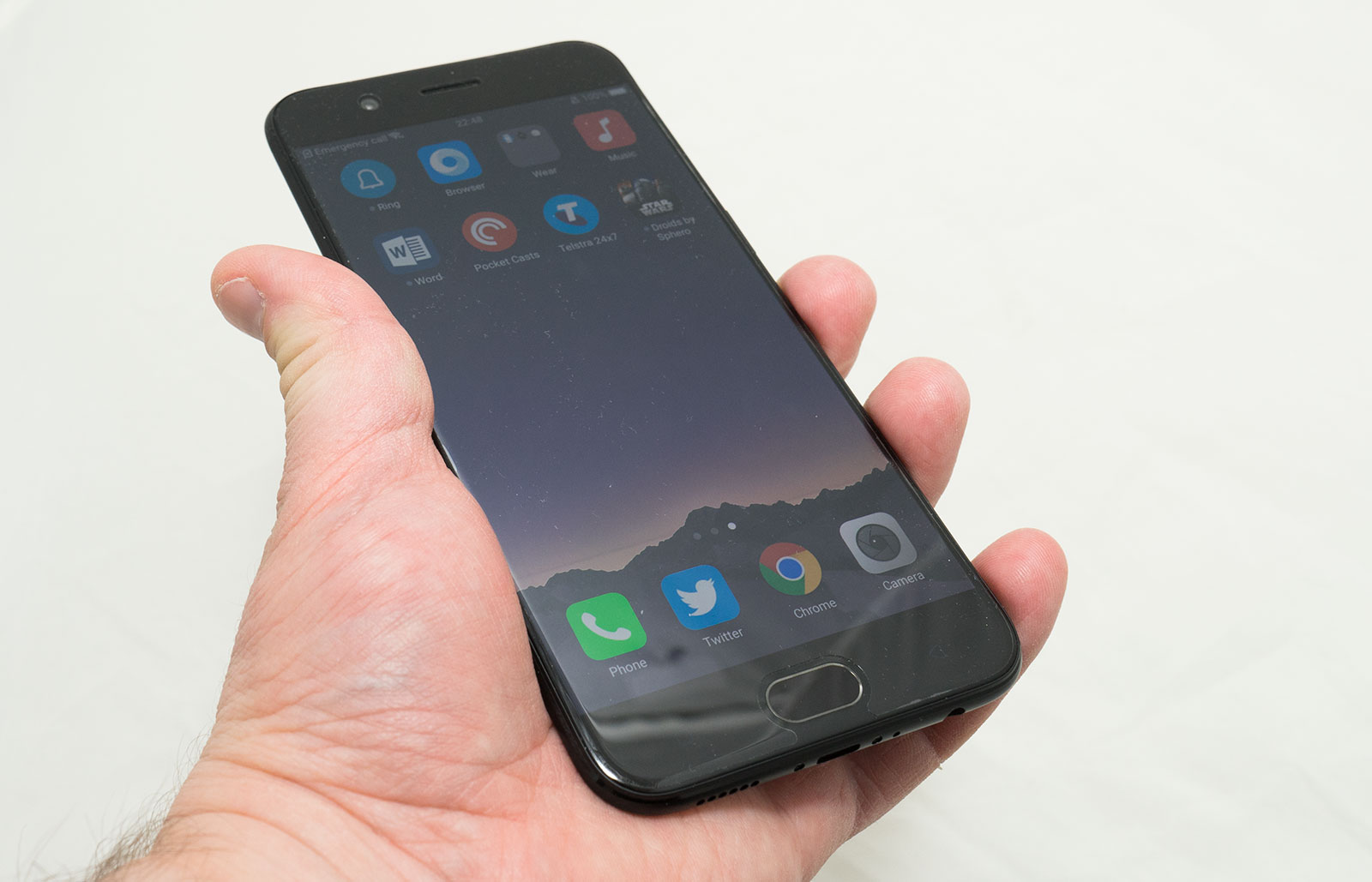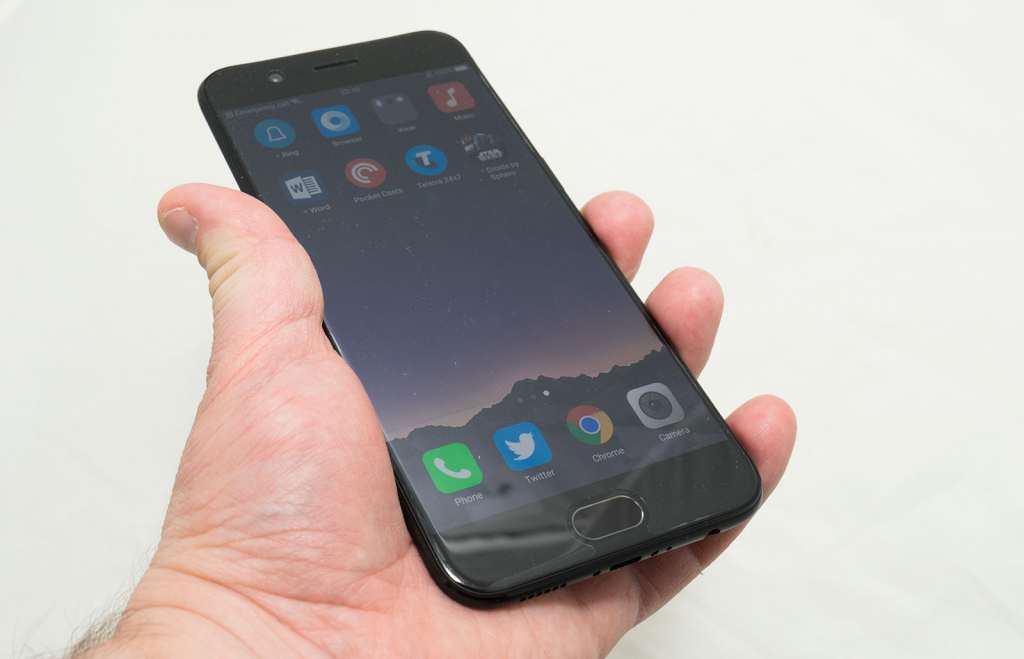 Now you might say this is one app, but it's an app that adds hardware compatibility and delivers mobile payment support over both Near-Field Communication (NFC) and Magnetic Stripe Technology (MST), two things that Oppo lacks. When apps like this don't run, we start to get a little concerned, because it's the sort of thing you may not necessarily find out until after you've purchased hardware, and it is clearly an operating system issue. As a point, every Oppo review past our review of the Gear S3 smartwatch has worked with this watch, and there have been a few.
While we're not exactly sure what the problem is, it makes us a little edgy, and it's not the only thing.
One thing that reared its head during review were Bluetooth connection issues, with delayed or diminished reception issues while wearing headphones.
Every smartphone review at Pickr is tested not just with a smartwatch, but a pair of Bluetooth earphones, allowing us to identify any reception and reach issues of the wireless standard.
It's rare to have something that dents the impact of Bluetooth, but it's not unheard of, and the last time we actively recall a problem was with Huawei's P9, an otherwise excellent phone that also arrived with a Bluetooth issue here and there.
Oppo's R11 appears to be joining that pile, because as great as the phone is, we couldn't get past what appeared to be a range issue, with the pocket to the head being a little too far for two sets of wireless headphones, as the audio cut in and out on walks.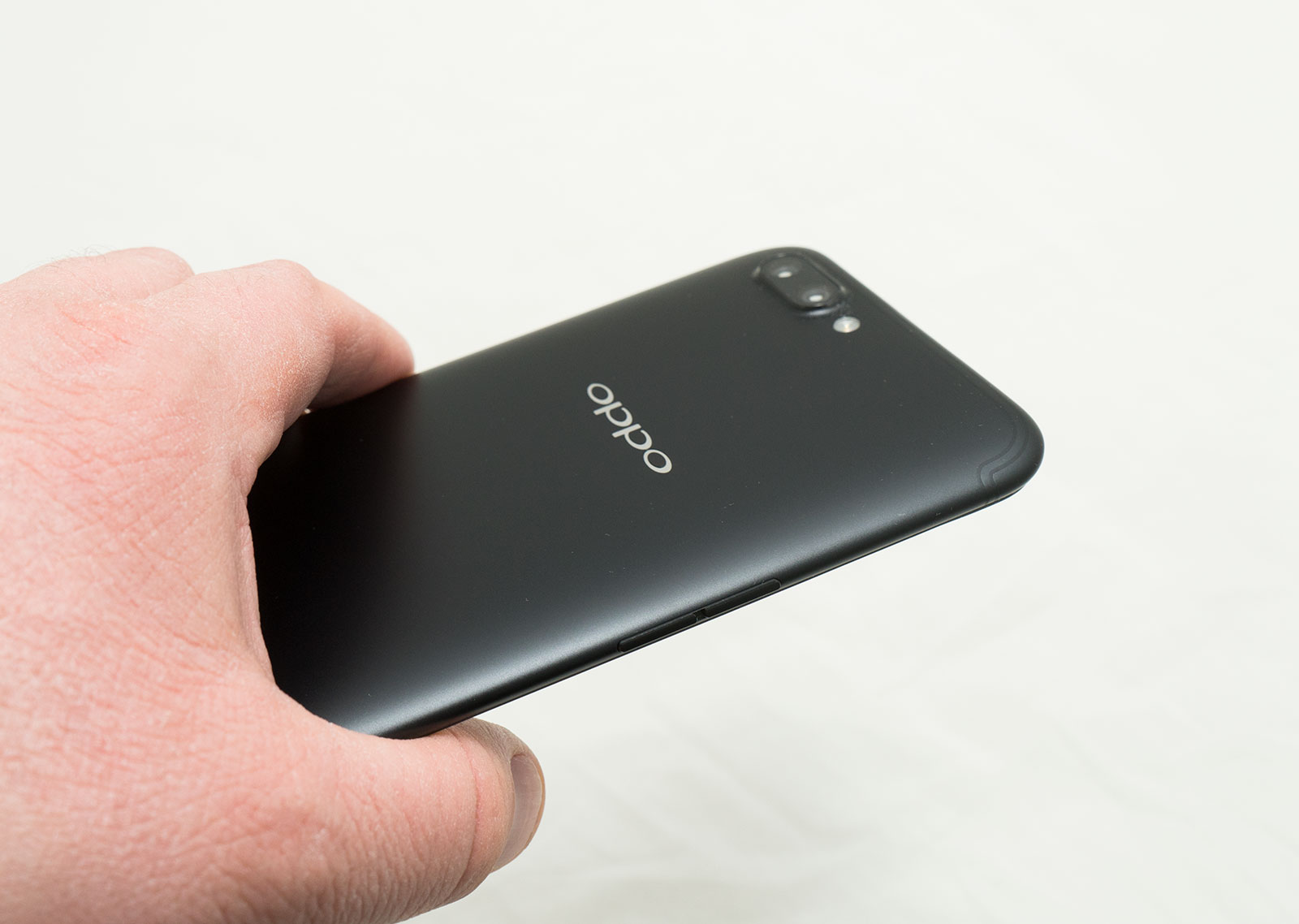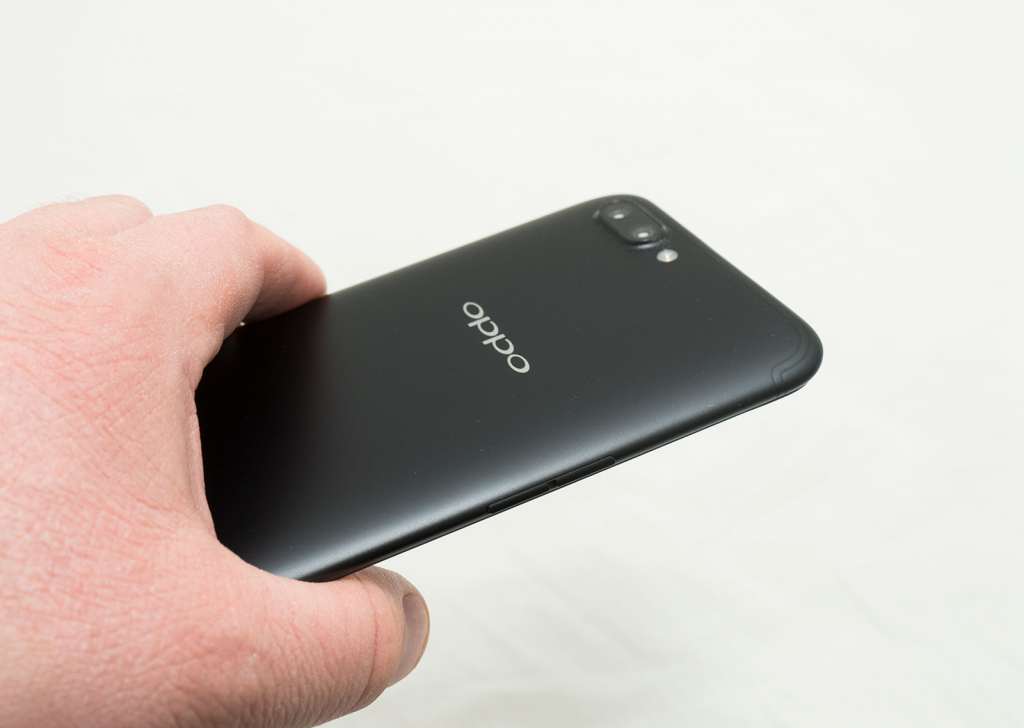 Final thoughts (TLDR)
If you can forgive the lack of modern connections, the issue with Bluetooth, and the fact that this phone is trying desperately to be an iPhone, the Oppo R11 proves to be one nifty handset that aims to be easy.
That's the thing about the Oppo R11: it requires little to no effort, and is made for folks who want an iPhone without spending the same high price.
We've said it before and we'll say it again, though, because Oppo's phones are as close to an Android iPhone as the idea gets, and the R11 doesn't change that, going with a variation on a theme, or more specifically, a variation on a very specific theme.
If you like the idea of a dual-camera phone without the dual-camera cost and can't escape the pull or lure of an iPhone, Oppo's R11 is worth a look for sure.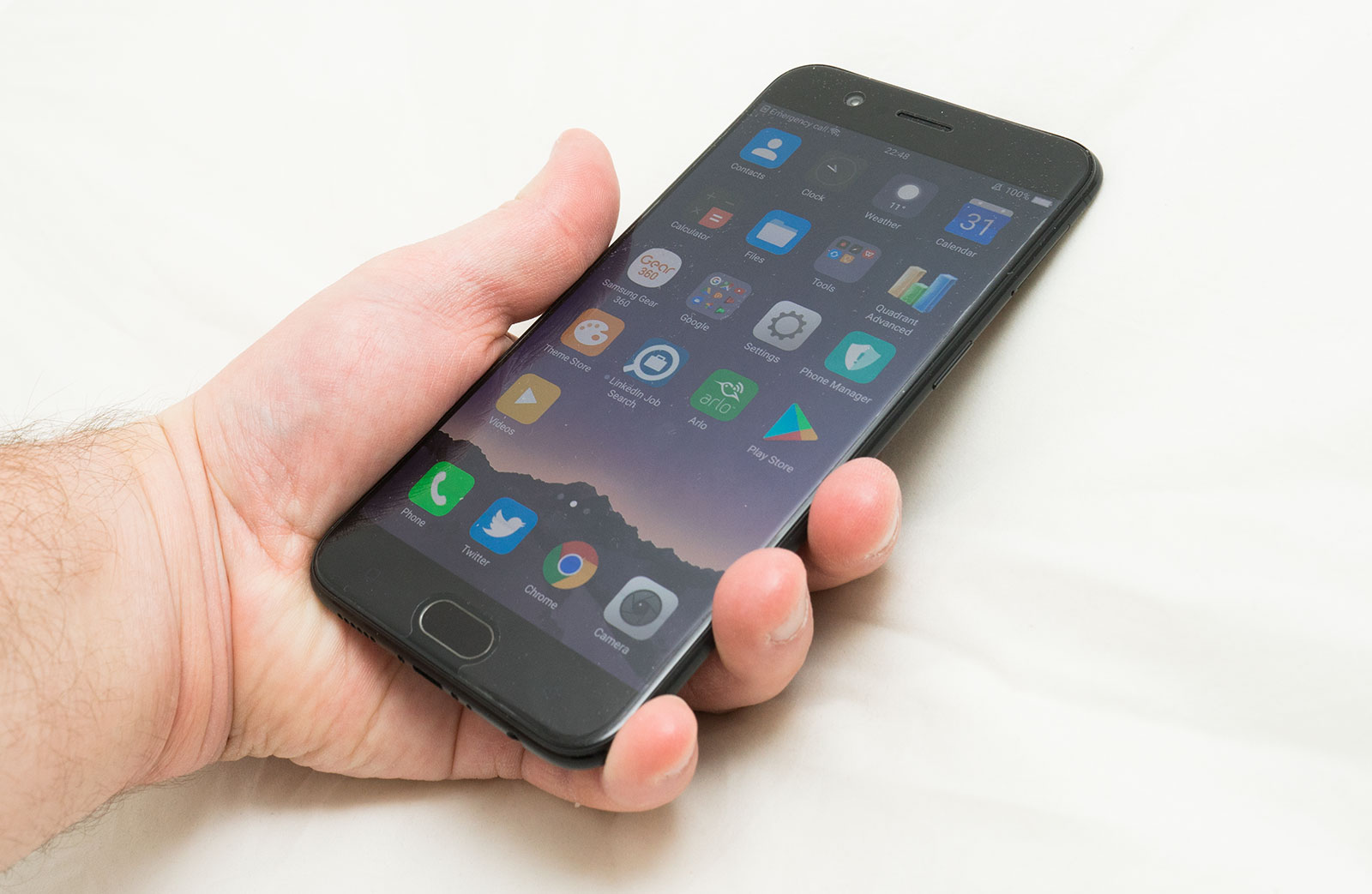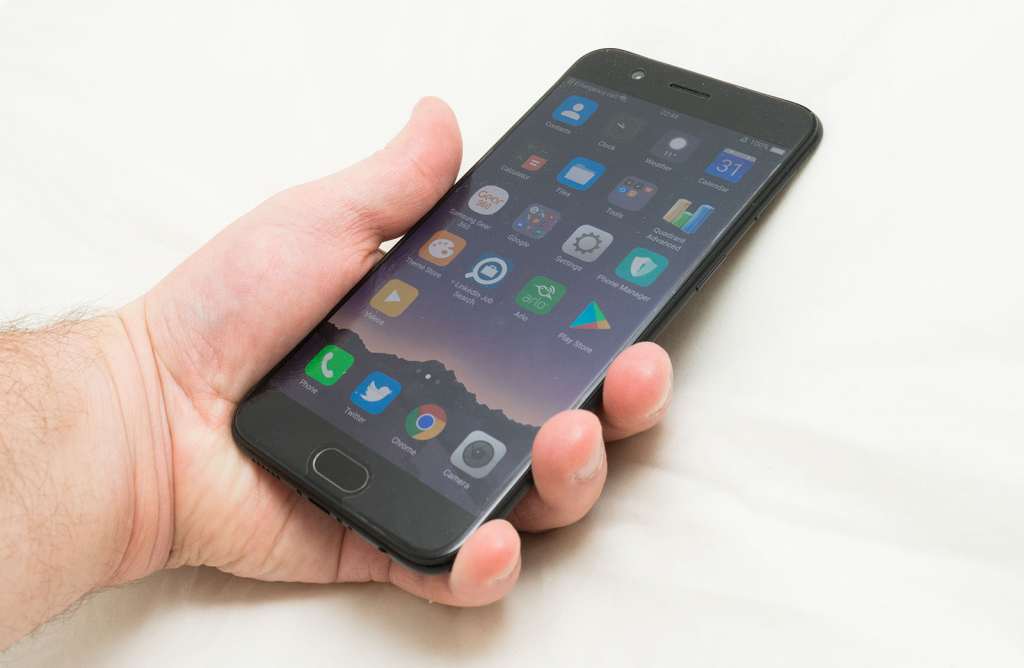 The good
Solid build
Nice design that's beginning to find its own form (even if it's still heavily iPhone based)
Dual cameras do an admirable job
Great 4G Excellent battery life, offering as much as two days
The not-so-good
Still no NFC (a recurring theme for Oppo)
Bluetooth connections can feel delayed The iPhone-inspired software isn't our favourite
At least one app didn't work on Oppo's ColorOS, and that has us concerned
No water resistance