Quick review
Huawei P9
The good
A beautifully simple and thin metal handset
5.2 inch screen is lovely to look at, even if it's not Quad HD
Leica-collaborated two-camera system is excellent, boasting lovely colours or classic black & white images
Leica's software is about as close to using a Leica as a smartphone will get
P9 offers excellent speed in both performance and 4G connection
Fingerprint sensor is very, very fast
Decent battery life
The not-so-good
No 4K video capture
Camera software can be painfully slow
We're not huge fans of Huawei's attempt at emulating Apple iOS
Bluetooth connection issues can occur
Huawei is beginning to make a name for itself as a brand that does more than just make budget phones for the masses, and with its latest flagship, we might finally see the company has what it takes to compete with the big boys.
Yes, Huawei's P9 is one interesting phone, and whether you're attracted to it by way of its simple and thin design or by the fact that the camera was developed in collaboration with heritage brand Leica, this is one device that will definitely compete for the attention of your wallet and SIM.
Note: As of May 2019, Huawei devices have been disconnected from Google Android due to inclusion on a US trade ban list. While this is unlikely to affect the contents and outcome of this review, it may affect updates in the long term. Please be advised.
Specs
Huawei's latest take on what the flagship smartphone could be is definitely one that will grab the attention, but not just because of the size and build, but because of what's under the hood.
So what is under the hood?
First things first, there's a processor unlike any of the other flagships, with Huawei's own Kirin 955 eight-core processor, paired with 3GB RAM in either a 32GB or 64GB configuration.


Like pretty much every other 2016 Android phone, you can expand this storage if need be, thanks to a microSD slot that sits on the same tray as the nanoSIM, so there is expandability if you need it.
Google's Android 6.0 "Marshmallow" runs here out of the box, though it may not resemble a version of Android as you've seen it, and that's thanks to Huawei's "EmotionUI", an interface that makes Android look more like an iPhone, something we'll get into shortly. For now, know that this Android has been designed with people keen on an Apple product in mind.
Next there are the connections, and this is all pretty standard stuff for a flagship, delivering both 3G and 4G, the latter of which is rated for Category 6 LTE, meaning it can pull a maximum of 300Mbps down and send a maximum of 50Mbps up, making it one fast phone.
Wireless payments and easy accessory pairing will talk to the phone through the included Near-Field Communication and Bluetooth 4.1 with A2DP and Low Energy Bluetooth (BTLE), while the GPS and A-GPS support should help you in both Pokemon Go and trying to find where you're going.
Meanwhile, 802.11ac support with backwards compatibility for 802.11/a/b/g/n networks means you'll be flying at home, too.
There is one surprise, with Huawei adopting the USB Type-C port at the bottom of the phone, much like its Nexus 6P sibling, but unlike the recent Huawei Mate 8 which still went with microUSB.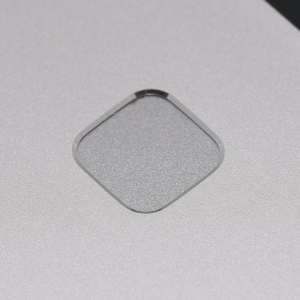 Also like the Nexus 6P is a fingerprint sensor sitting on the back where your finger usually rests, and thanks to Android 6.0, this will be able to be used with more than just unlocking your device.
There's even a 3000mAh battery here, as well as a 5.2 inch Full HD display capable of showing up 423 pixels per inch, which you can see for yourself in Pickr's Pixel Density test.
But really the raison d'etre for the Huawei P9 is what's on the back, with two 12 megapixel cameras designed in collaboration with Leica.
Now Huawei isn't the first to stick two cameras in a phone, but the configuration is definitely interesting, with one camera grabbing a 12 megapixel colour image and the other taking a 12 megapixel monochromatic image.
On the front, you don't get something quite as impressive, with a standard normal one-camera iteration of an 8 megapixel camera, and both the front and rear can only capture video in a maximum of Full HD 1920×1080, with no 4K UHD video here.
All of this is encased in a metal body with a glass front for the screen, with the entire package measuring 7mm thick and weighing 144 grams.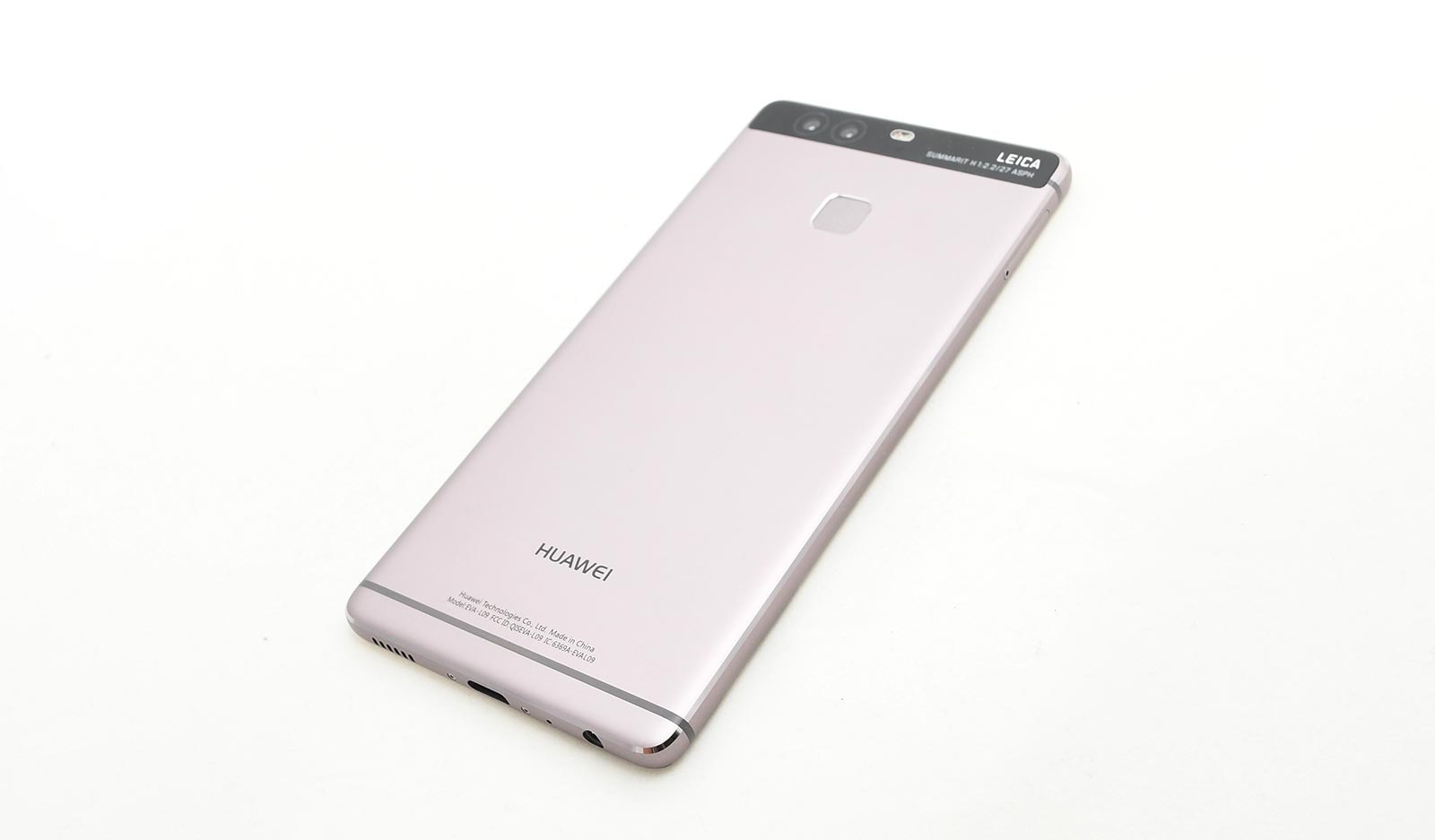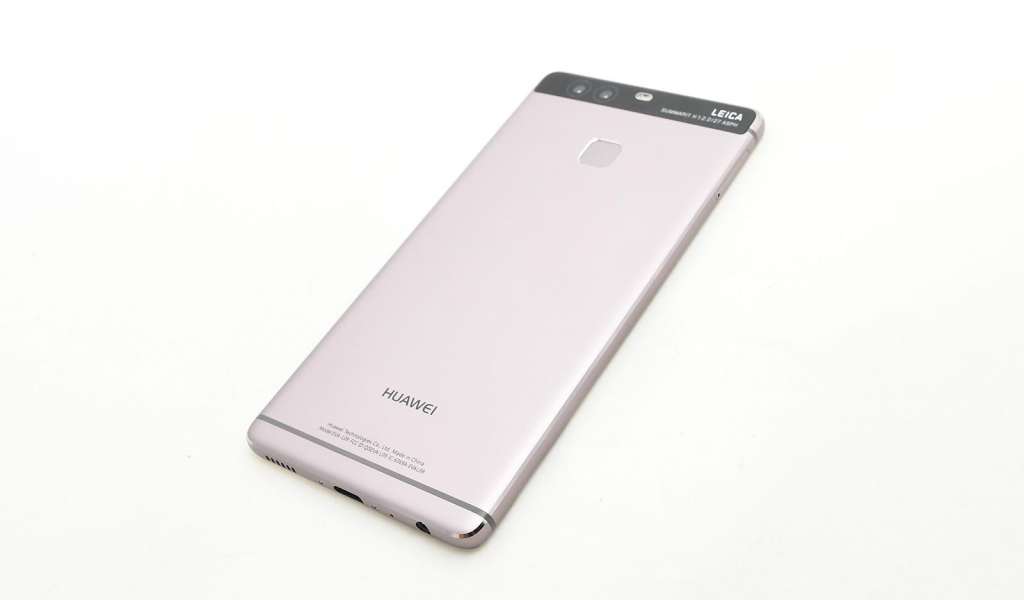 Design
Over the past few years, we've certainly seen how Huawei can demonstrate to the world that it totally gets the term "thin", with the flagship P series showing off with products that are perfectly slim, or positively pint-sized, or even perplexingly not thick, usually to the point why you wonder why no one else has been making models like it.
Granted, Huawei isn't the thinnest around, as that's been something Oppo has shown more of an interest in producing, even going so far to beat Apple in building one of the first smartphones without a headphone jack.
Still, Huawei's attempts have been comfortably thin while retaining that sense of usability we expect and demand from a smartphone. And these attempts tend to arrive with premium materials, because while other top tier phone makers certainly took their time to deliver metal and glass, Huawei has been there for a while.


Both sets of defining qualities can be found in the P9, with the design delivering a deliciously slick concept that not only appears as the so-called defining moment for Huawei, but for phones in 2016, also.
In this handset, you'll find a body made of aluminium and glass, with soft curved edges in an almost gunmetal grey, accented with shiny silver beveled trim.
It's a design that will bring to mind an Apple product, but that's just because the iPhone has become what many of us think of as the defacto smartphone, and Huawei's P9 is something more.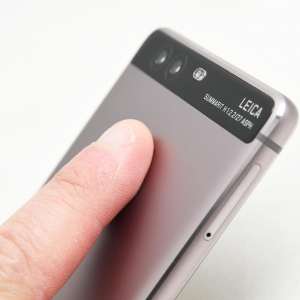 Place it in the hands and the soft metal casing is very comfortable, with the 7mm edge barely making a mark in your pockets, and sitting comfortably in a grip.
This is made all the more better by a fingerprint port which is a softened square on the back, a slight recess for you to rest your finger comfortably in and unlock your phone.
Otherwise, the rest of the handset fits in the curve of your palm, with the 5.2 inch device size sitting in that "normal" size of the market: not too big, not too small; just right.
In-use
While Android can come in all sorts of flavours, the Huawei P9 follows a path less like your typical or conventional Google-based phone and more like what Apple's iPhone is trying to do.
It's hard not to call what Huawei is doing with its "Emotion" interface a clone of iOS, because that's exactly what it looks like.
Simply put, using this phone is like using an Apple product, because gone is the separate applications drawer, leaving you with multiple widgetised homescreens that you probably won't use widgets for as the entire thing just feels like app shortcuts on menus.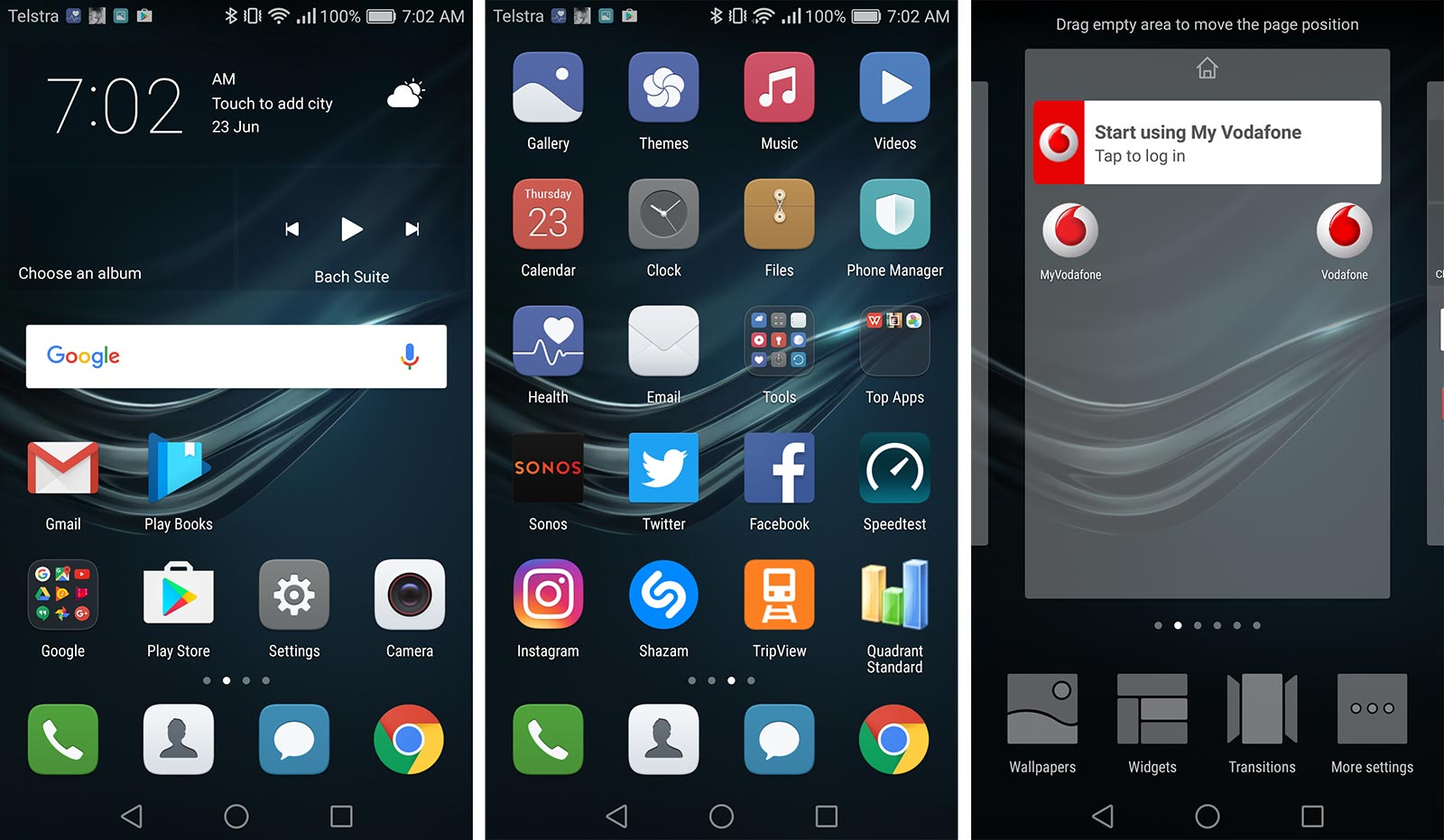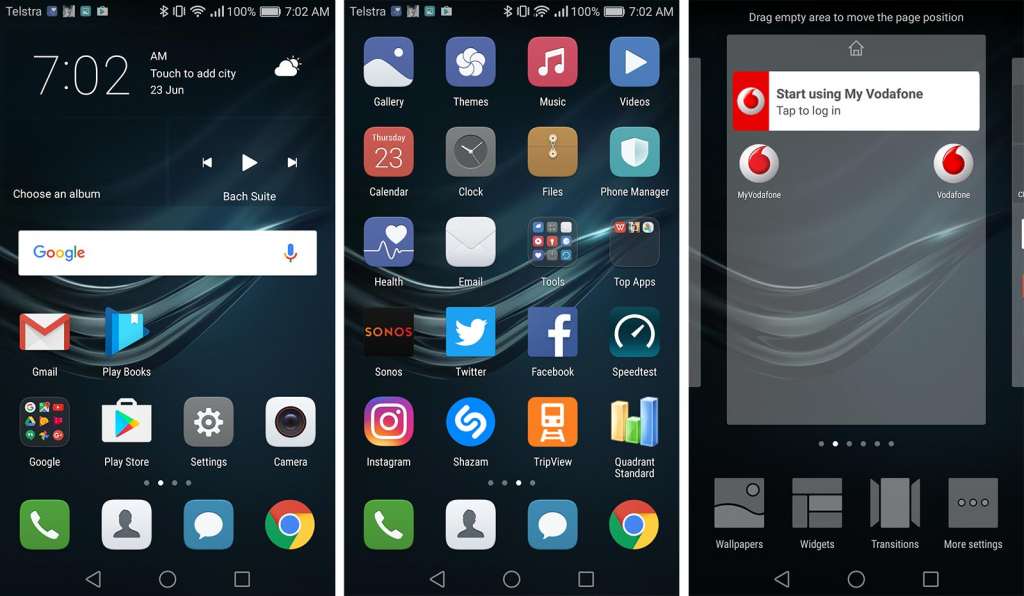 They're not shortcuts, mind you, so when you move something out of your main menu and into the dock, you can't actually clone it for the app menu again. Like iOS, this is basically a menu system whereby what you see is what you get.
You will still get a dropdown for notifications — you can't take that out of Android, it seems, or even iOS lately — and you'll even find a constantly changing lockscreen available to you, as well as a clear menu system, and possibly one of the clearest ones for Huawei yet.
But it's still hard not to see this as an Apple clone, because that's really what it feels like.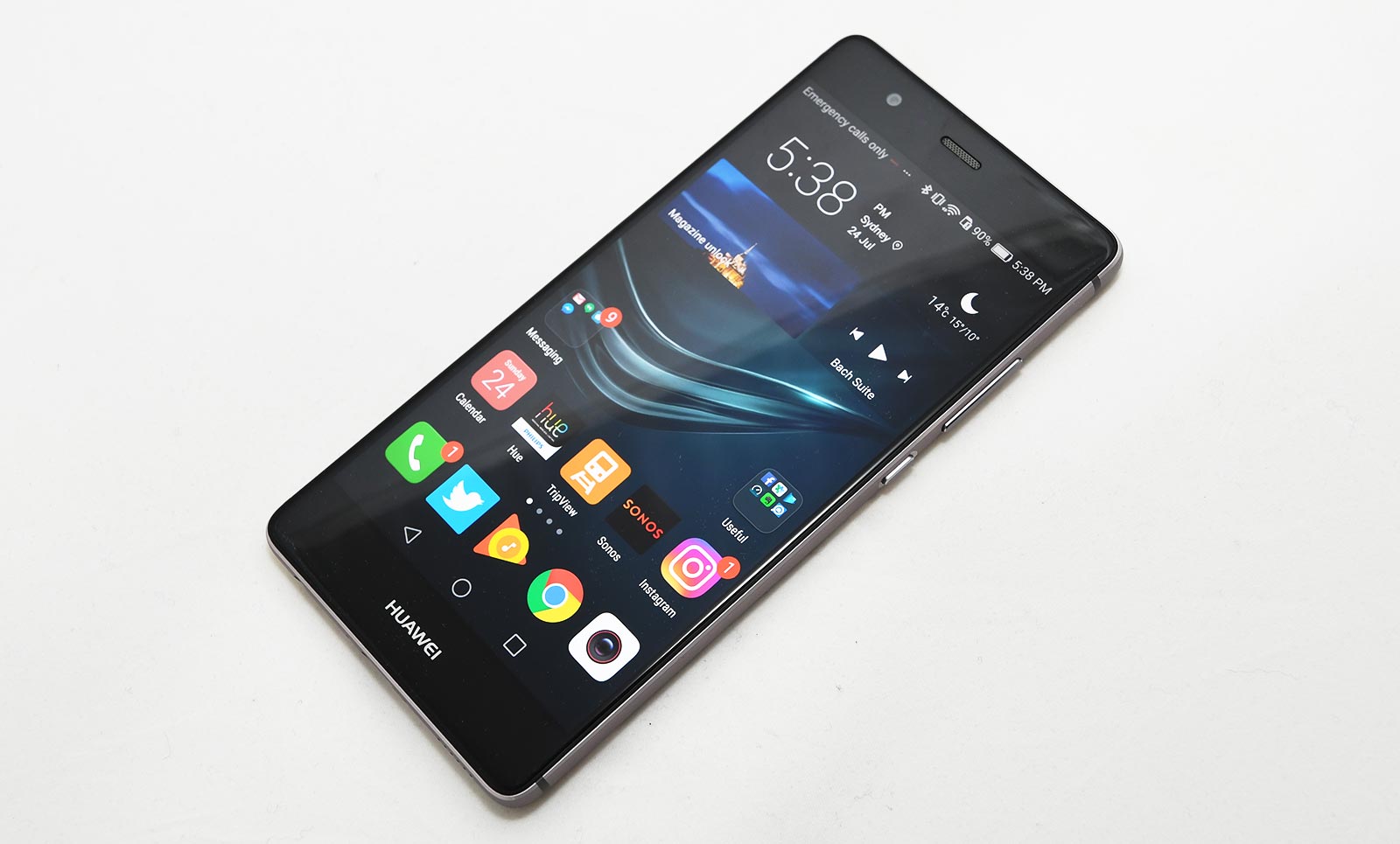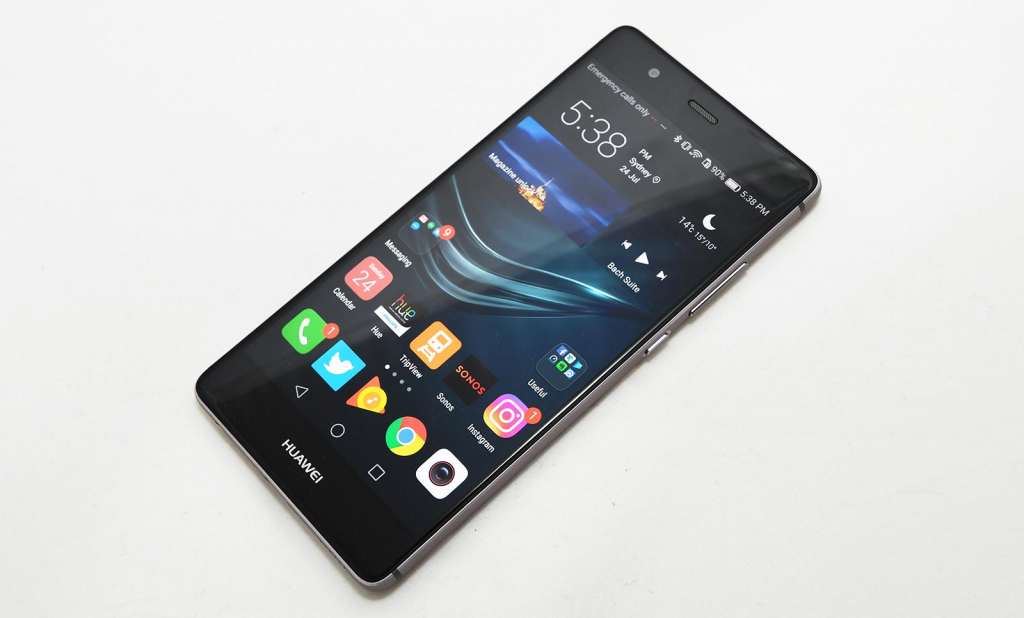 Performance
Fortunately, the phone is more than just a piece of software, and if there's one area Huawei phones have often been solid in, it's on the side of performance, and the Huawei P9 doesn't disappoint. Mostly, anyway.
For the most part, the Kirin 955 eight-core chip does its best to handle what you throw at it, working with the software and 3GB RAM to provide a fairly speedy operation, something we suspect comes from the level of tweaking Huawei's Android overlay has received.
That means you shouldn't have many issues running applications or jumping from one app to another, and we found our regular day provided ample speed no matter what we were doing.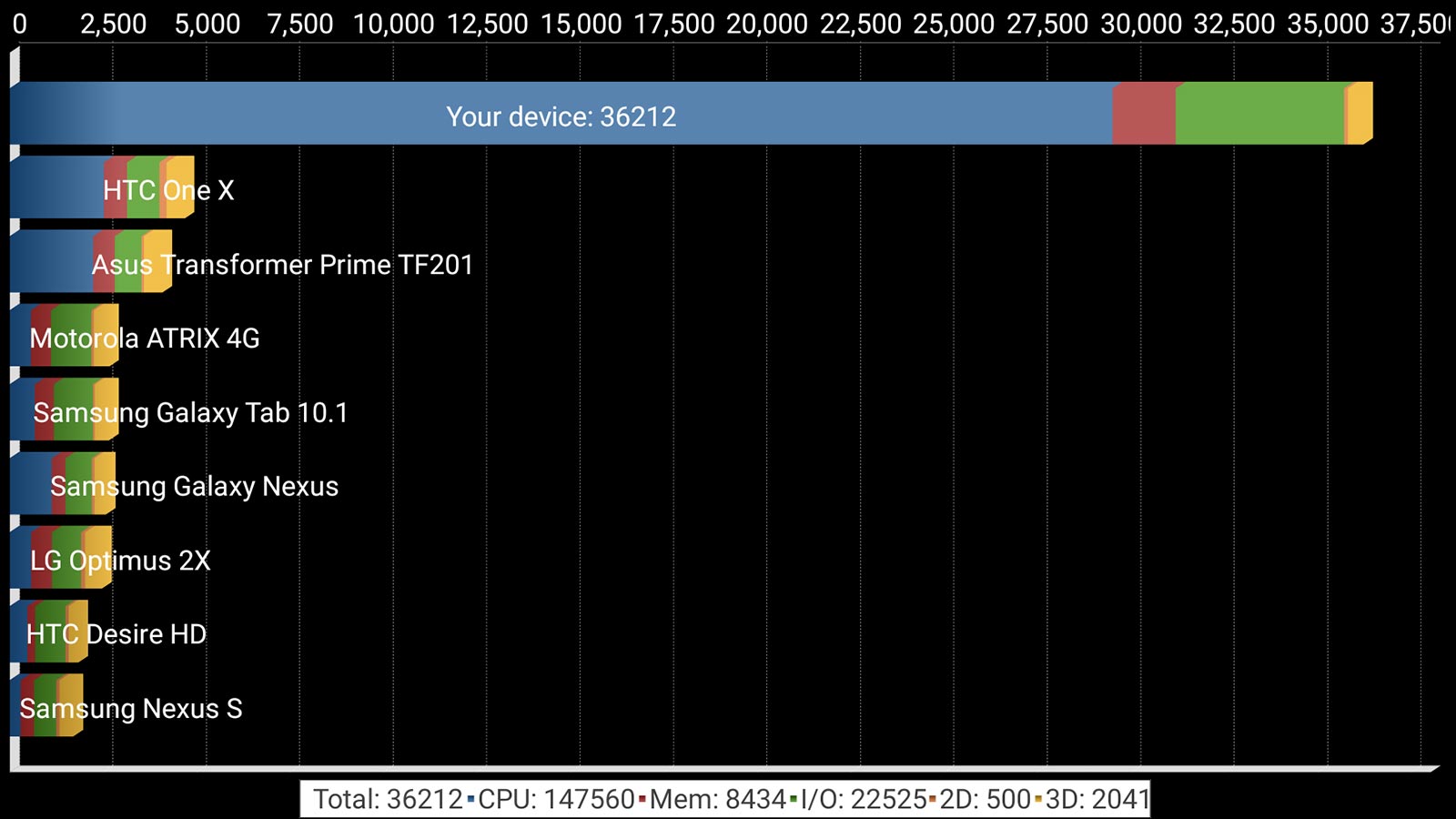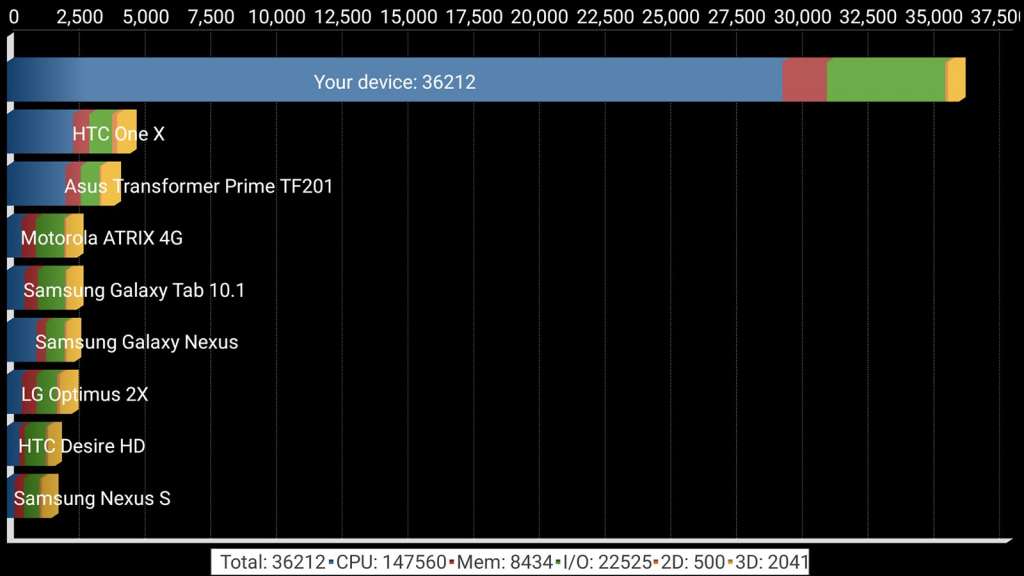 Benchmarking the Huawei P9 with synthetic benchmarks suggests Huawei's phone is no slouch, and while its score of 37K isn't as high up as Samsung's current S7 and its own 57K, it still manages to hold its own.
The same is true in over in the world of 4G, with a Category 6 LTE modem providing a speedy link to the internet whenever you're in range, offering speeds as high as 300Mbps down and 50Mbps up.
Tested in Sydney's CBD, we found speeds closer to the 67Mbps mark, which wasn't quite as high as what is possible, but again should be good enough for most of what people will be using their phone for.
That's good news for people keen to watch YouTube videos, listen to streaming music, and do more on the web, and that's fine, too, since speed isn't the main reason you should really think about the Huawei P9 for.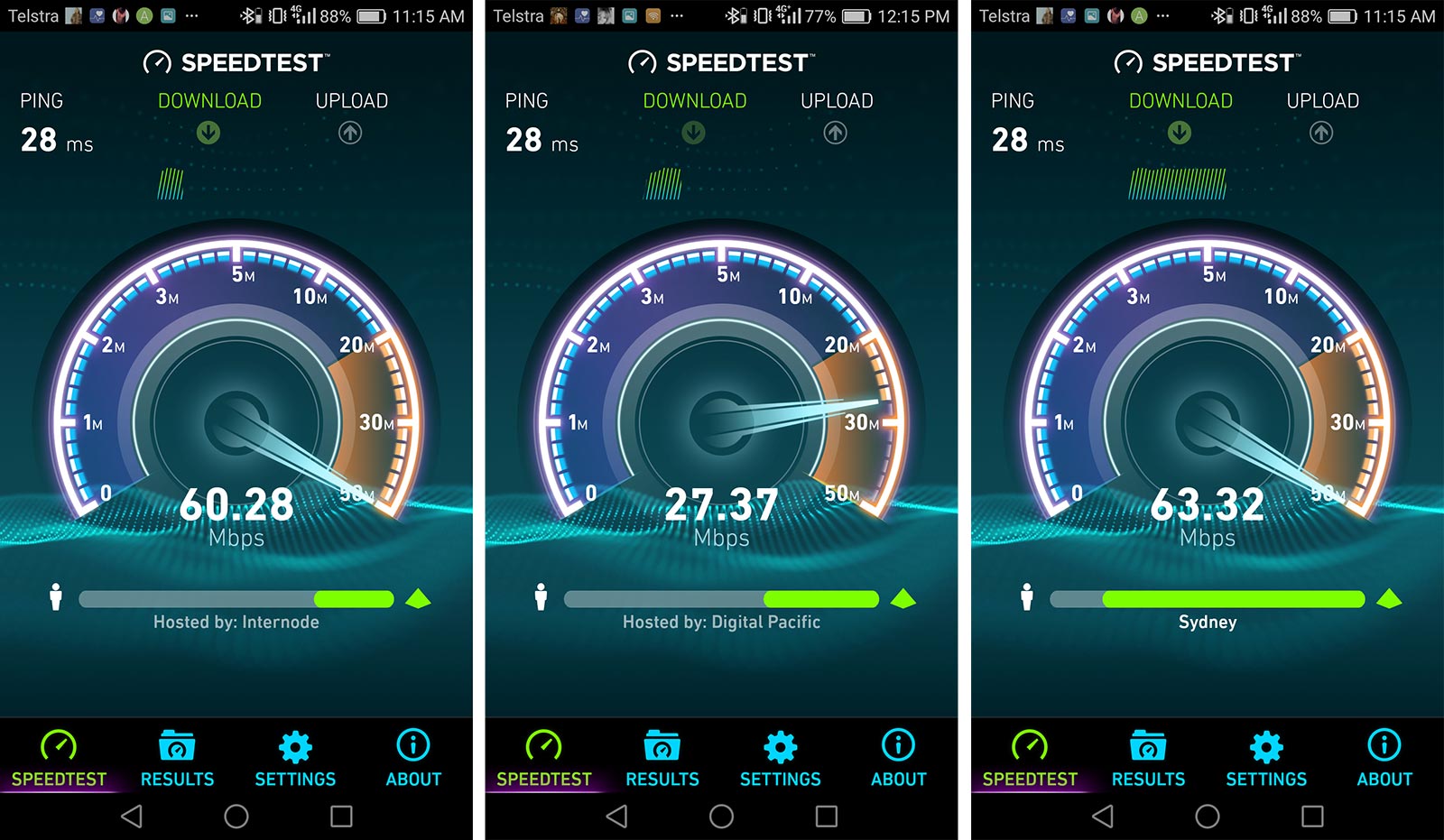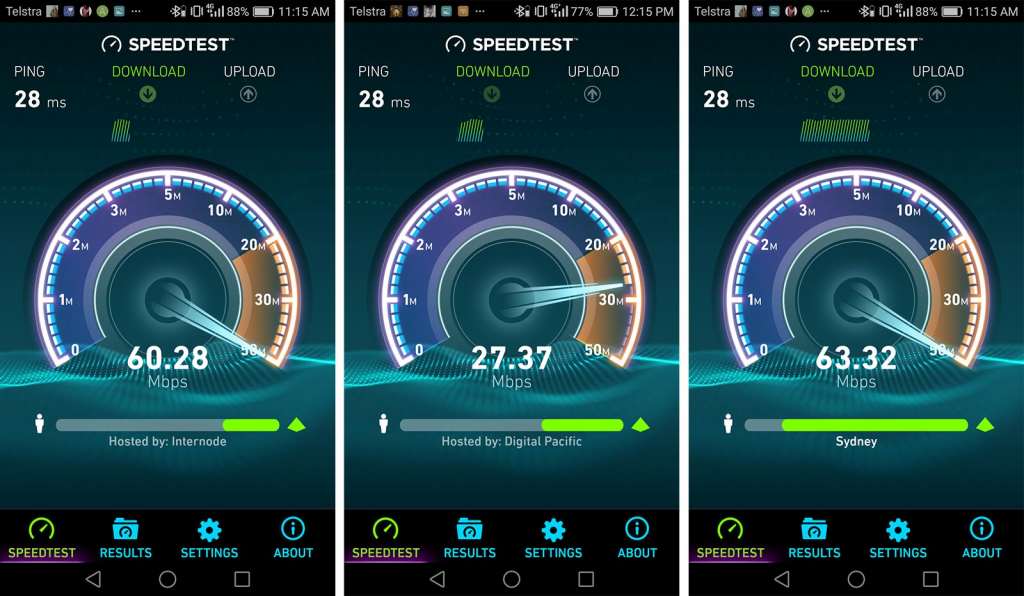 Cameras
Without doubt one of the more important parts of the handset, the camera — sorry, cameras (plural) — is one of the things that sets the Huawei P9 apart from the competition.
It's not enough that the megapixel amounts are different, but rather that the phone incorporates two individual cameras, comprising of one colour camera and one black and white camera.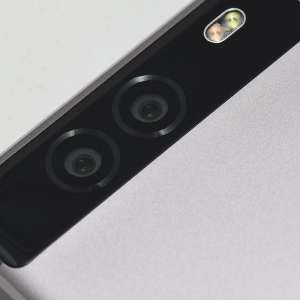 These cameras also aren't your typical Huawei fare, as this is the first smartphone to deliver camera smarts beyond the field of lenses from a camera brand. Specifically, it's Leica, a brand with a rich photographic history and a deep understanding of what makes a camera the special moment recording concept that it is.
The sensors found in the P9 are technically different, with one for colour and one for black and white (monochrome), but the lenses covering each are much the same, with a 27mm equivalent lens stopped down to f/2.2, not the lowest aperture in a phone but should be low enough to make a dent at night.
In theory, this gives you two identically spec'd cameras, but more importantly is how the whole thing works: when you take a photo, an image is captured from both the colour sensor and the monochrome one.
Each of these does something different, with the colour recording the dynamic colours of the world, while the black and white sensor focuses on detail, shadow, and contrast.
Immediately after capture, the images are merged, creating a more detailed and balanced image with the information from each sensor intertwined in one photo.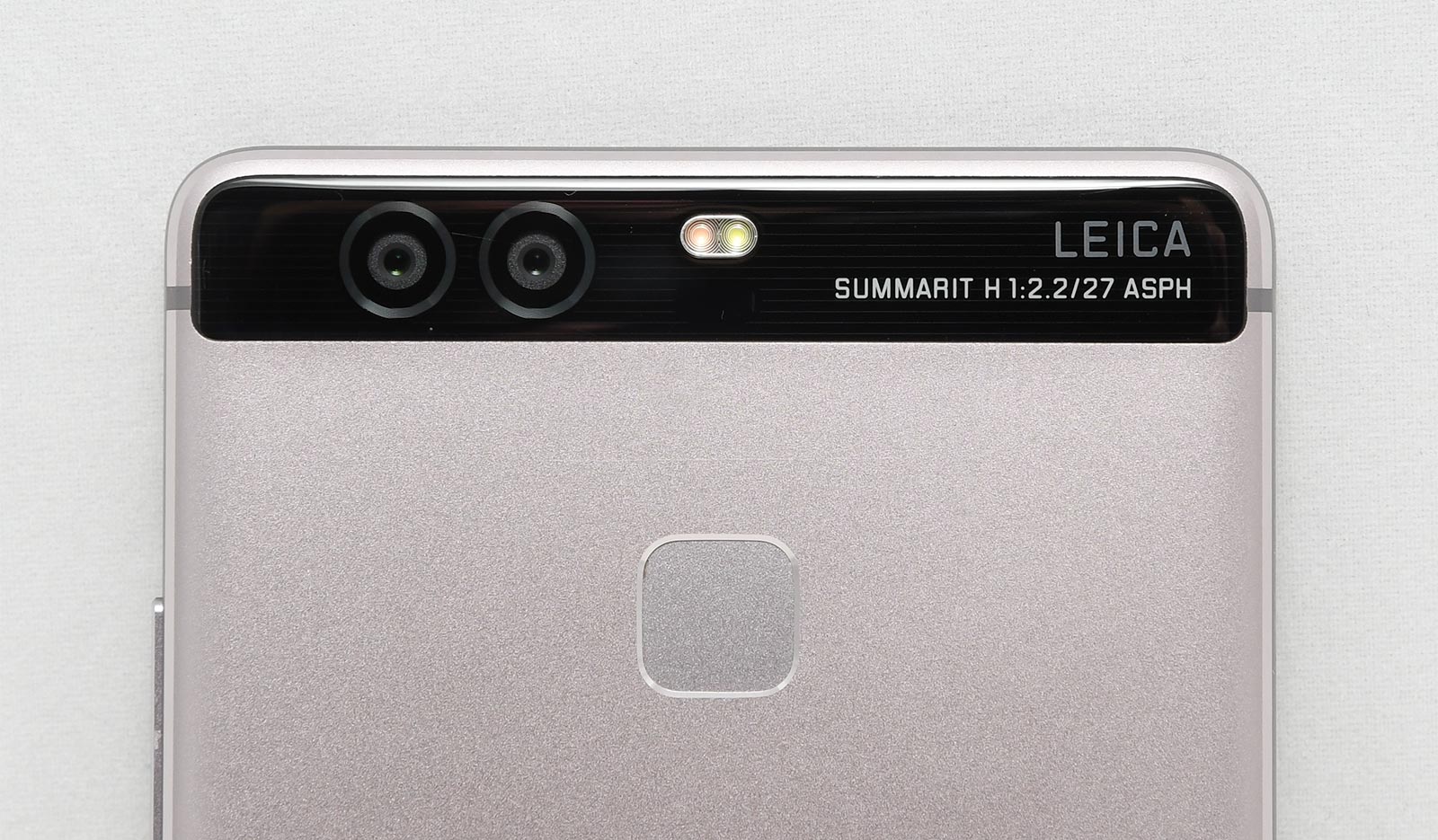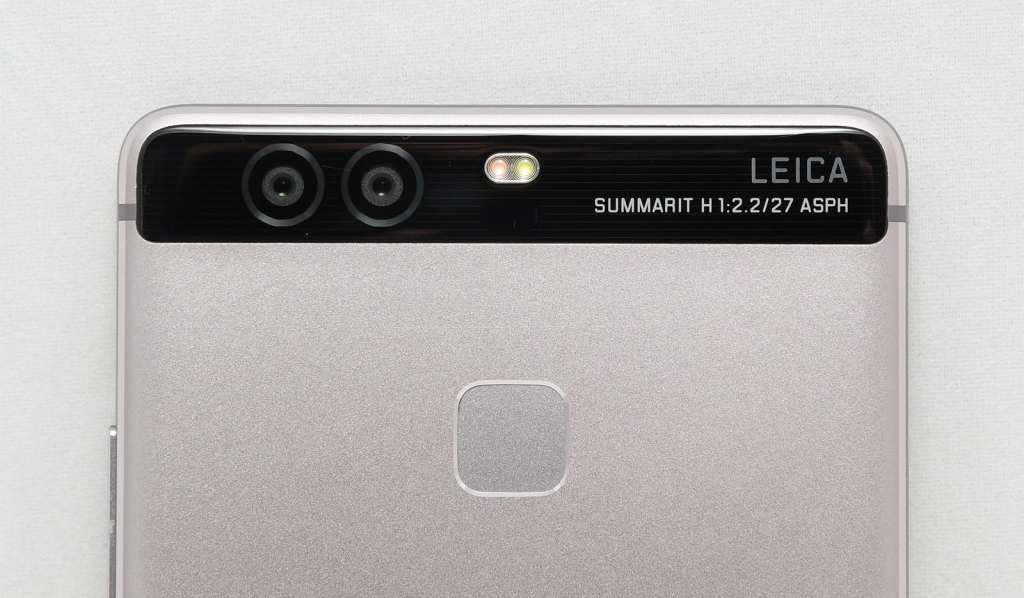 In a way, it's like having your post-processing done for you, and there's even more happening with the Leica cameras on the Huawei P9.
For colour images, it means slightly stronger results out of the box than your traditional smartphone camera, and with solid 12 megapixel results out of the colour mode that are hard to not be enamoured with.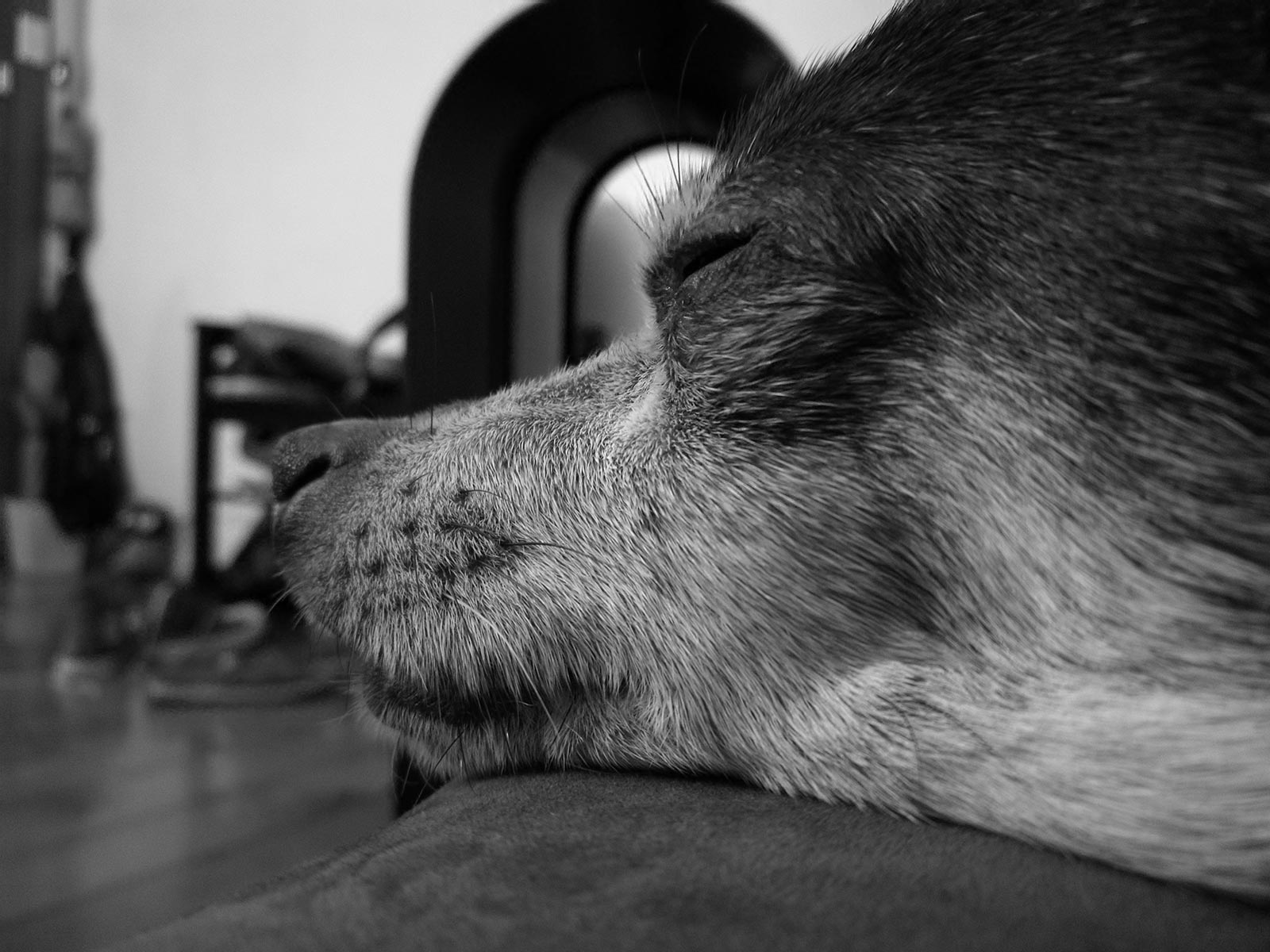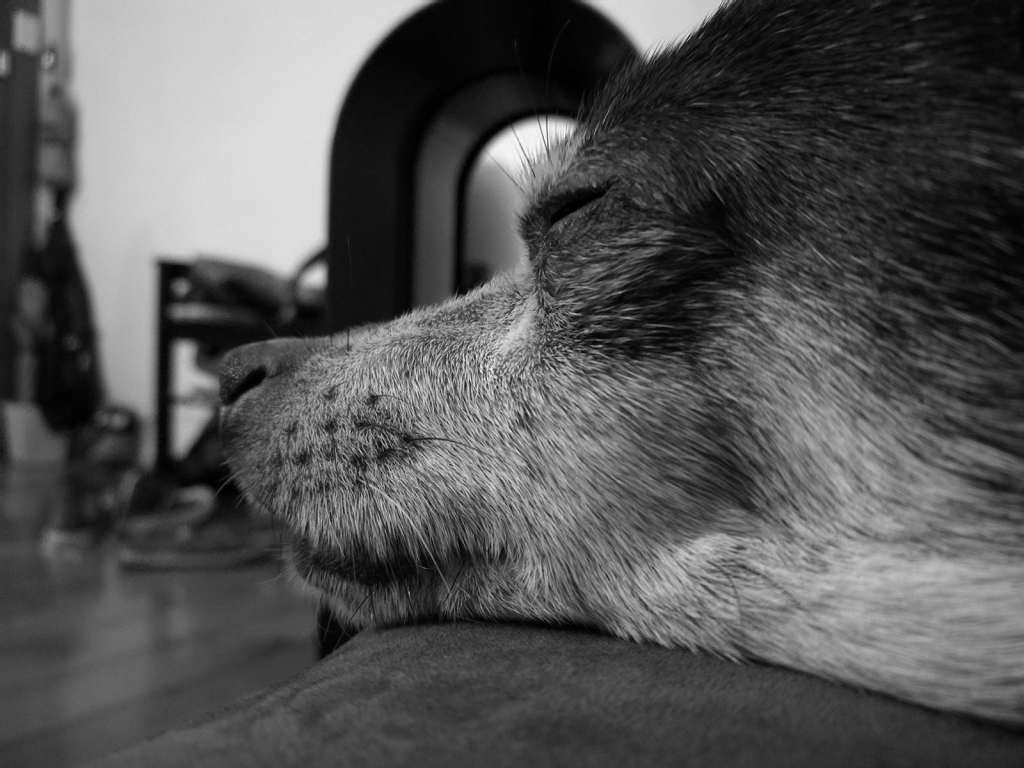 If you don't want colour, though, you can bypass the colour sensor completely and work solely in a lovely black and white mode, and this harks back to the slick silver gelatin style of black and white Leica monochrome images are known to recreate.
Leica has also provided the look and style for the software, and this is completely different to any Android phone prior.
In fact, while Android tends to scale back its interface, the Leica additions make the camera seem downright military, with settings in a heavy, almost militarised font, though it is something that matches Leica's style in its digital cameras.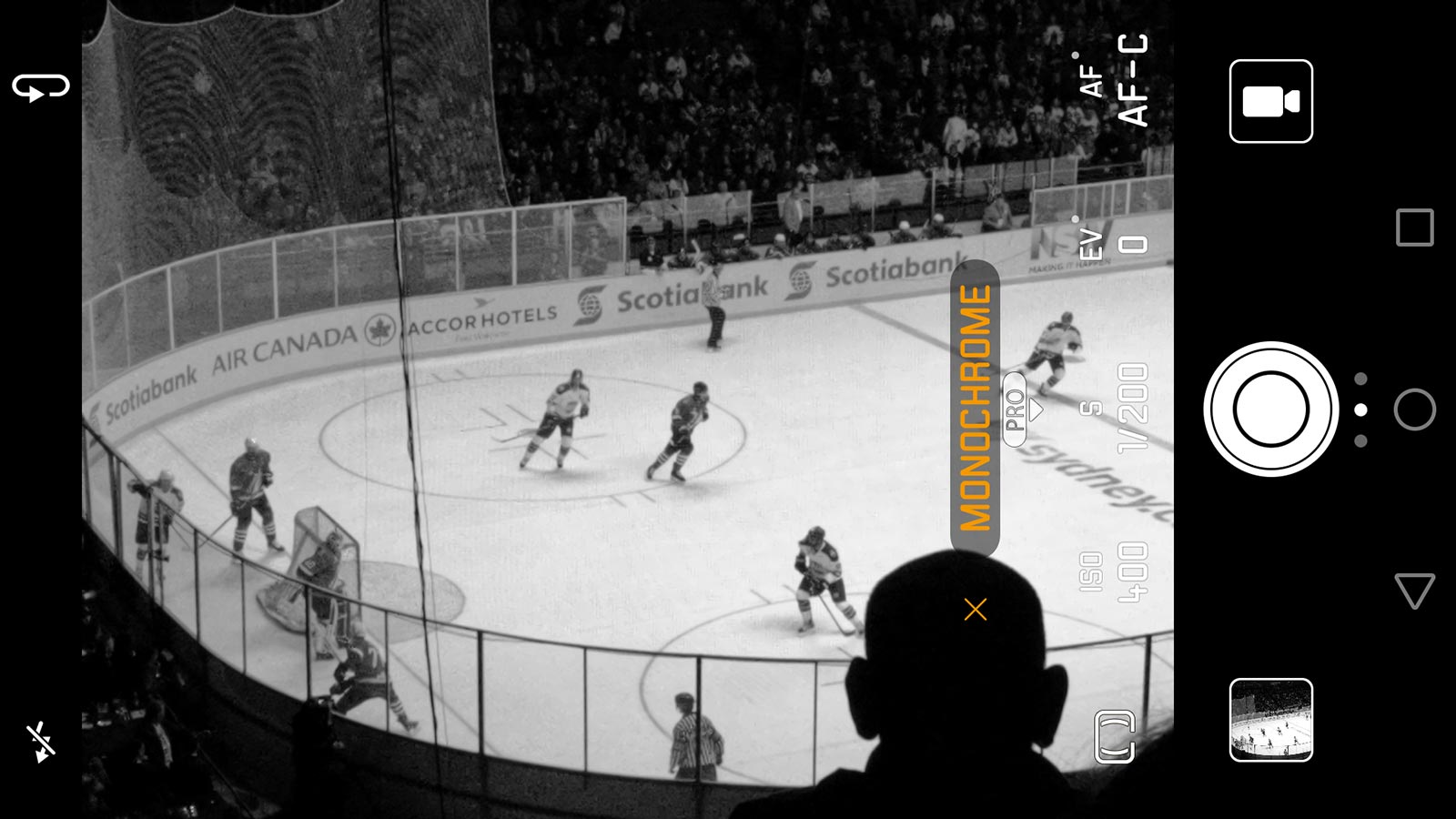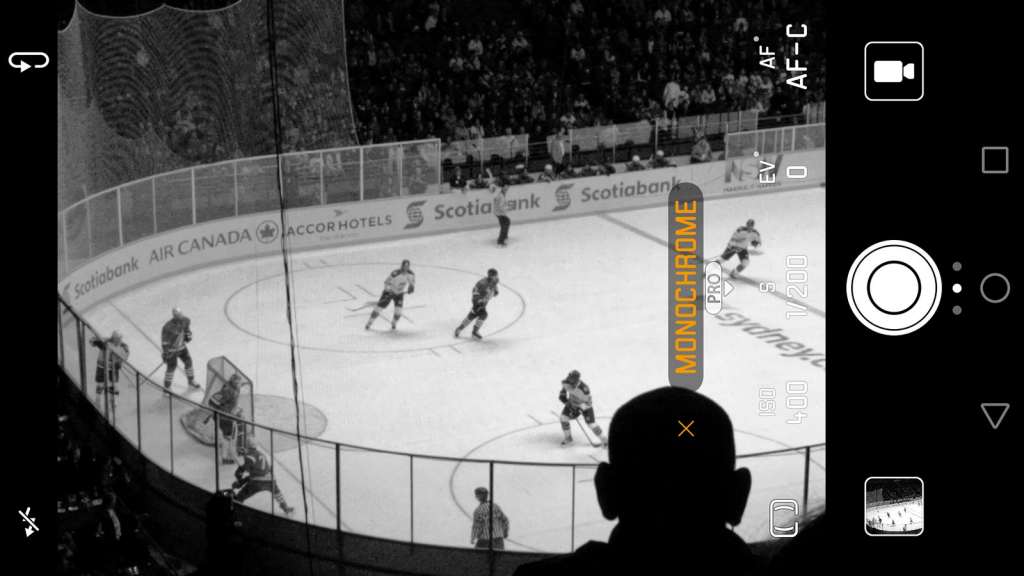 You can let the camera take care of everything too, just capturing as you would, or you can get into the real nitty gritty, with a "professional" mode.
This lets you swipe from the bottom (or the side if you're in landscape) to pull up a settings menu for quickly setting sensitivity (ISO), shutter speed, exposure values, and a little more, giving you a little bit of professional control, complete with the ability to save to RAW's Digital Negative (DNG) format.
If that's not enough, there's even a bit of a gimmicky feature for the automatic photographers, and this comes in the form of an aperture softener. Simulating how an aperture blade works inside a lens, when you take a picture with this setting switched on, you'll be able to change the focus point after the fact, almost like a Lytro camera's "post-focus" concept, though this is merely an effect.
Sometimes the effect works a treat and you'll be able to make the focus seem more intentional, as if you had a lens with a low aperture. Other times, however, the software soft focus doesn't do much, or even does things strangely, picking up on edges and blurring things in most unusual — and indeed unusable — ways.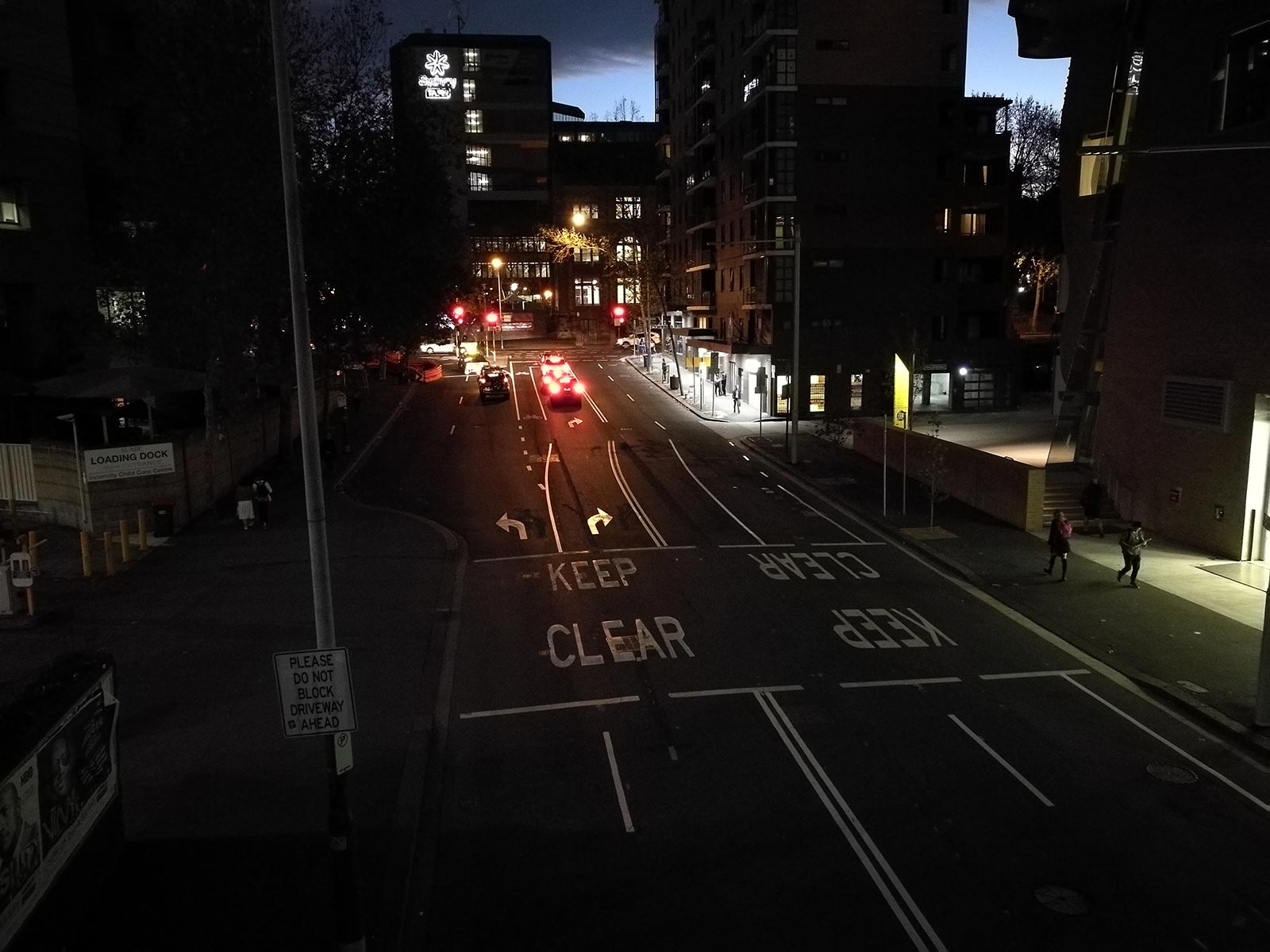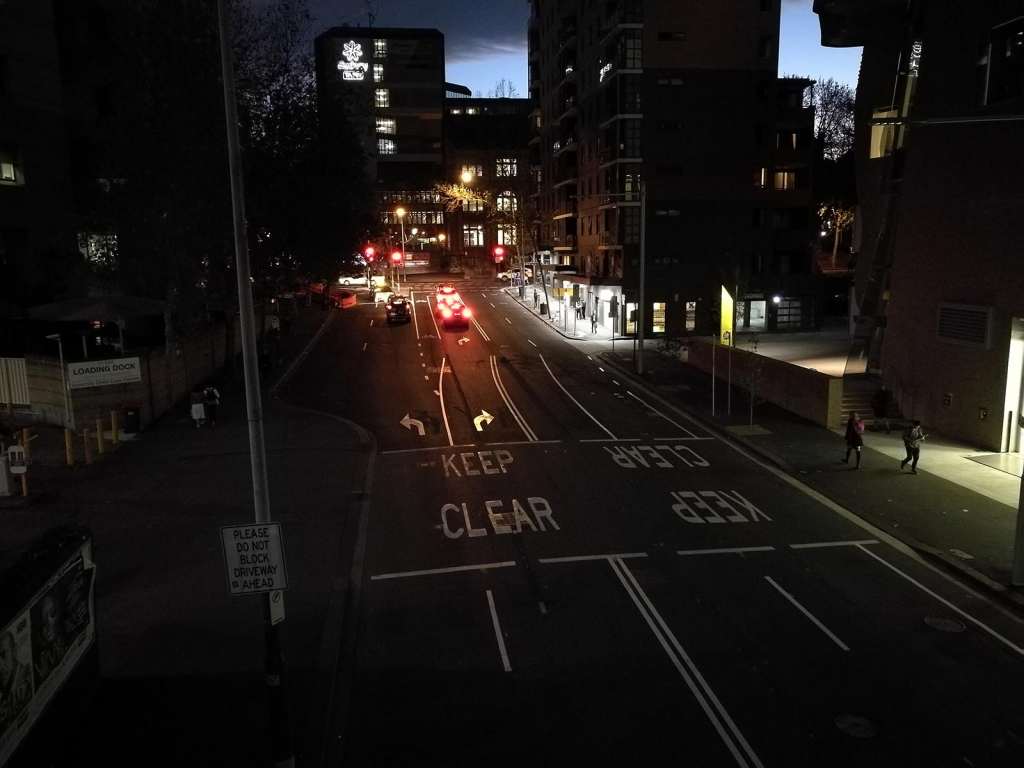 Overall, though, the dual cameras are about regular pictures, and that's an area Leica's P9 camera excels in, producing excellent images in both day and night, and some lovely black and white images, too.
One thing worth noting is the lack of 4K video capability, with Full HD 1080p set as a maximum in this phone.
Given the Huawei is a flagship phone, it may end up being a bit of a surprise that unlike its competitors, it cannot grab Ultra HD footage, though given the strength of the camera, we actually don't see this as an ultimate deal breaker, just a minor negative for what the phone doesn't have.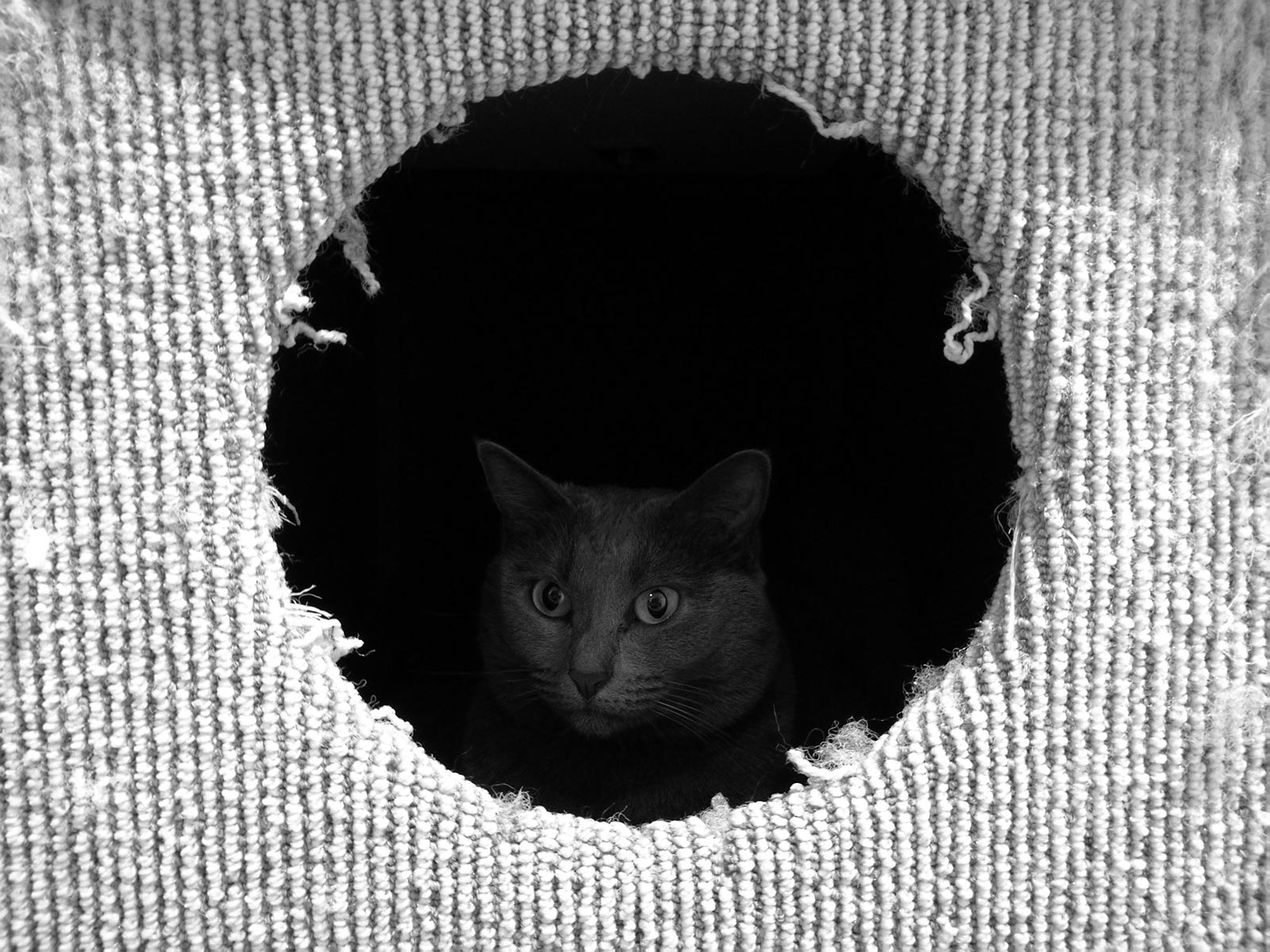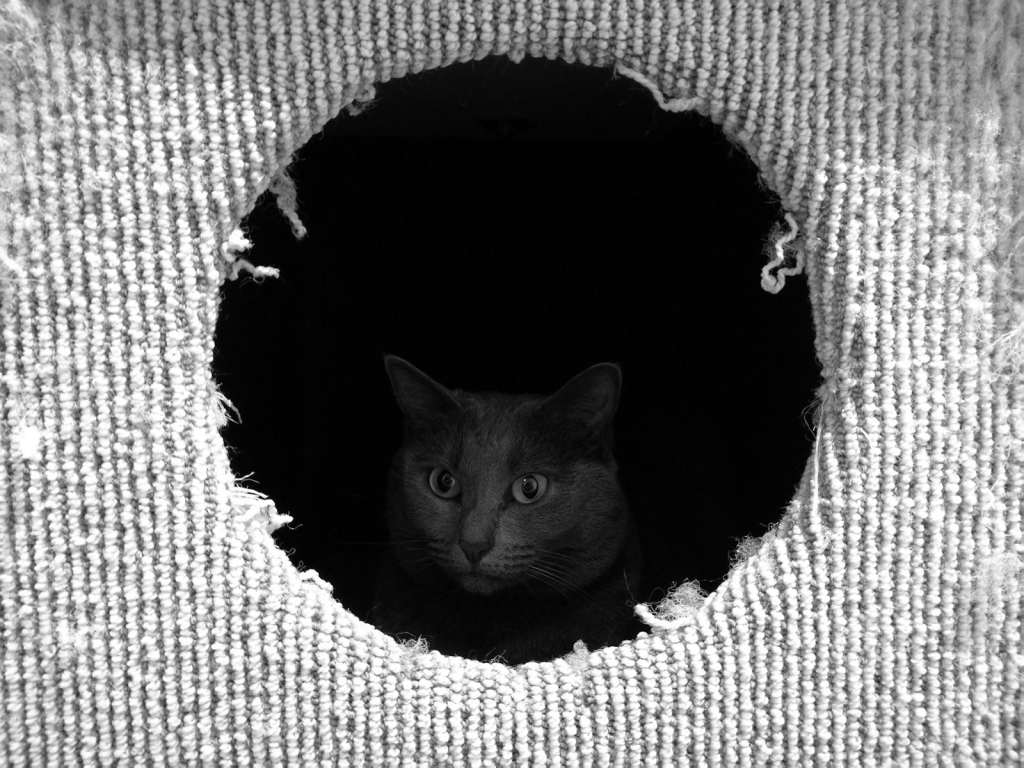 Battery
Like the bulk of the camera, battery is also a positive experience in the P9, with the 3000mAh battery achieving a work day for the busy user, and a full day if you're using your phone a little less.
Truthfully, once you get over the gimmick of the two-camera technology in the back of the thing, you'll find battery life normalises, and the 3000mAh battery that you can't remove combined with the solid programming of Android 6.0 levels out, delivering a day with no problems with wireless headphones, and as much as a day and a half, though more likely a solid day with a charge overnight.


That puts it right about on par with the big phones, and given that it takes a USB Type C cable and not the more common microUSB cable, handy too.
In a few years when the new USB cable normalises and more people have them because their laptops and tablets recharge off the same connector, we're sure this won't be a problem. For now, it's just a minor inconvenience, at least until you pony up the $10 to $20 for a spare one at work.
That said, with the battery life on offer here, you don't really need it unless you're a call-taking or photographing powerhouse, because between the regular phone activities plus the online side, we found a day was definitely possible from 6am to midnight, making it more than a work day, and definitely more than adequate these days.
Value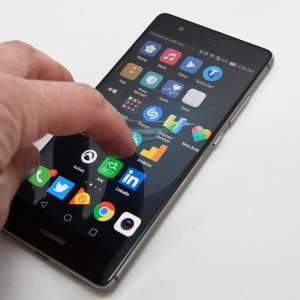 Pricing is the last area where Huawei feels like it wins marks, with a recommended retail price of $799 making it one of the more wallet-friendly flagships out today, and with some pretty impressive tech inside all the same.
Certainly, the P9 isn't the cheapest phone on the market, but at a hair under $800, it is one of the least expensive top tier premium devices around, and given the tech inside, is actually a fairly good deal.
We wish Huawei had included a case in the box or even possibly a screen replacement free of charge, both things it has done with other phones before, but no go.
You will get a free screen protector in the box, which is at least something, and quite handy given we're not sure how easy they will be to find out in stores, but that's it.
Still, at $799, you'd be hard pressed to see the likes of Apple, Samsung, LG, HTC, or Sony competing in this space, and certainly that makes the P9 worth a look, outside of the cool tech found on the inside.
What needs work
There's little doubt that Huawei's flagship is one impressive little beast of a phone, but it's not without flaws, few as the are.
One of these is actually in the camera, because as much as we adore the system, speed is unfortunately not on its side.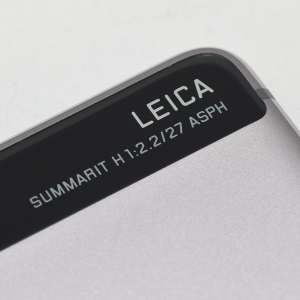 While it could be fixed with a patch or firmware release later on, right now you could hit the camera icon on the phone's screen and have the camera open up quickly, though you're more likely to wait a few seconds for it to kick in.
By the time that happens, there's a good chance that the shot you had intended to grab is over, meaning you are out of luck, and forcing you to grumble at the fatal flaw in what is an otherwise excellent camera.
We're not sure if this is the fault of the software or the hardware, but something definitely need tightening up, because there is clearly a problem here, and one that has frustrated us weeks after we first stuck our SIM inside.
If anything, this is the one flaw that stops us from leaving the SIM in permanently, even if the camera interface has a few flaws of its own, such as never remembering the shutter speed or exposure settings you had just left it on.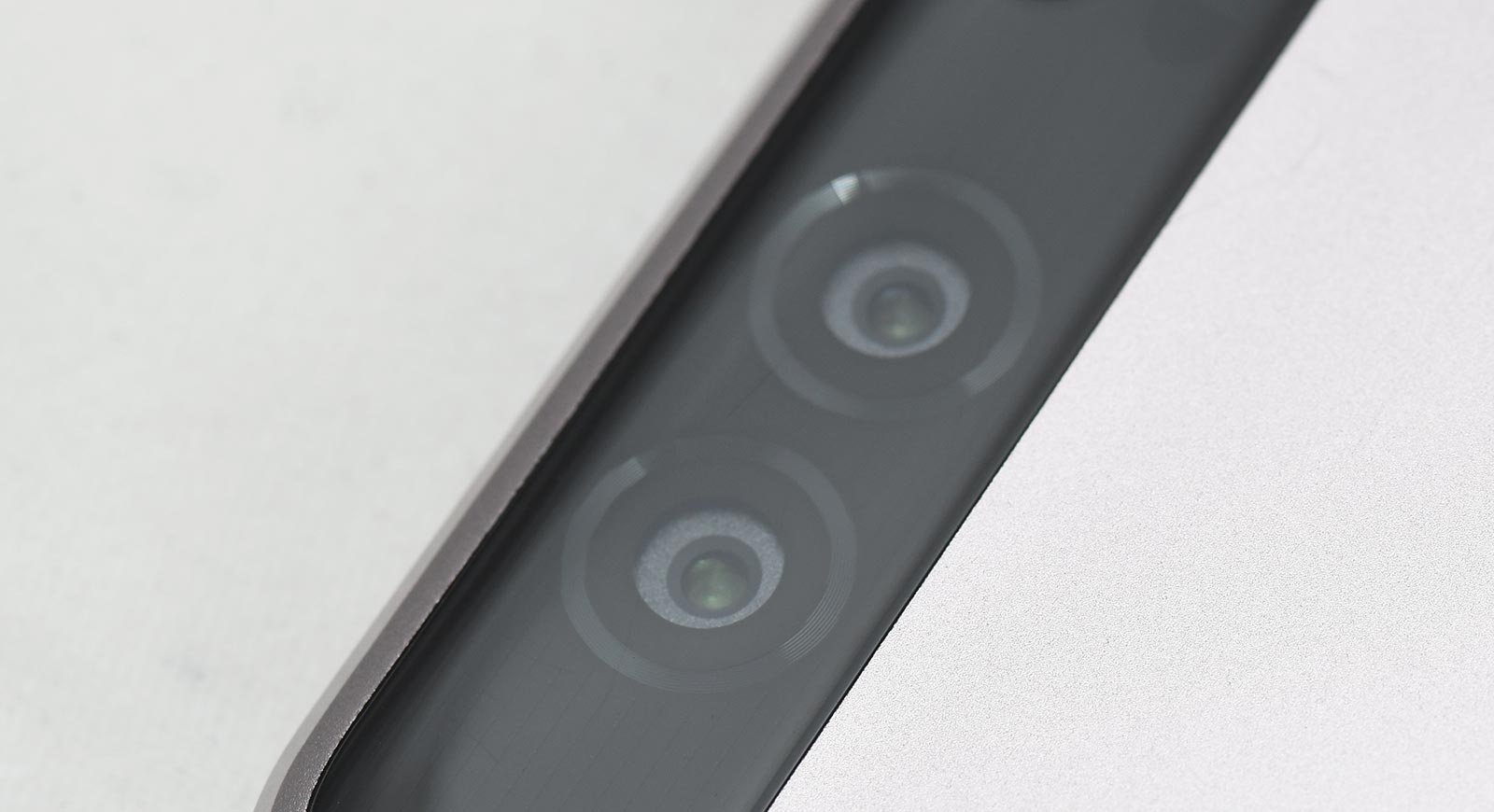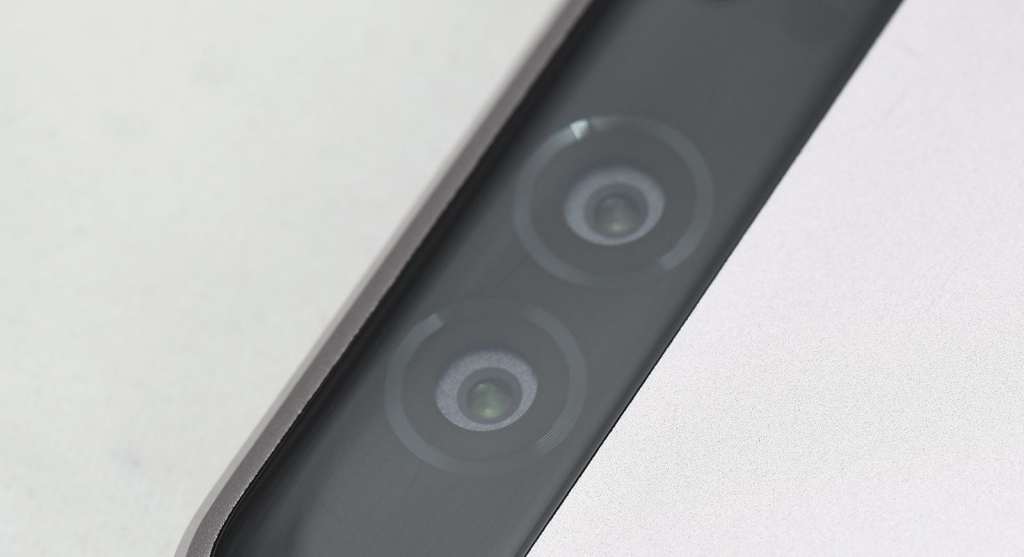 We're also not huge fans of the Huawei overlay to Android, and wish the company had just provided the option to go with stock Android instead of its EmotionUI interface.
It's not that we don't like iOS, but EmotionUI isn't iOS, but just an emulated edition of it. It's a clone, and if we want an Apple phone, we'll go and grab an Apple phone.
Frankly, while the interface may well attract those who want an iPhone, we're not sure everyone will, and with Android's tendency to drive everything to an applications menu, Huawei's EmotionUI is just a little harder to deal with, especially for experienced Android users.
Fortunately you can install your own launcher on top, but this only skins the homescreen, and you're still left with menu systems and drop-down displays using the rest of EmotionUI, not to mention a different update release system left with whenever Huawei gets to updating the phone itself.
Instead, we long for Huawei to make the P9 more like the way Motorola is doing things, and to a lesser extent HTC, releasing it with Android and then getting the phone to grab the bits it needs from the Android Store.
But if you dive into the Huawei's settings, you see part of why it hasn't gone down this route: simply, it wants you to stay on the software.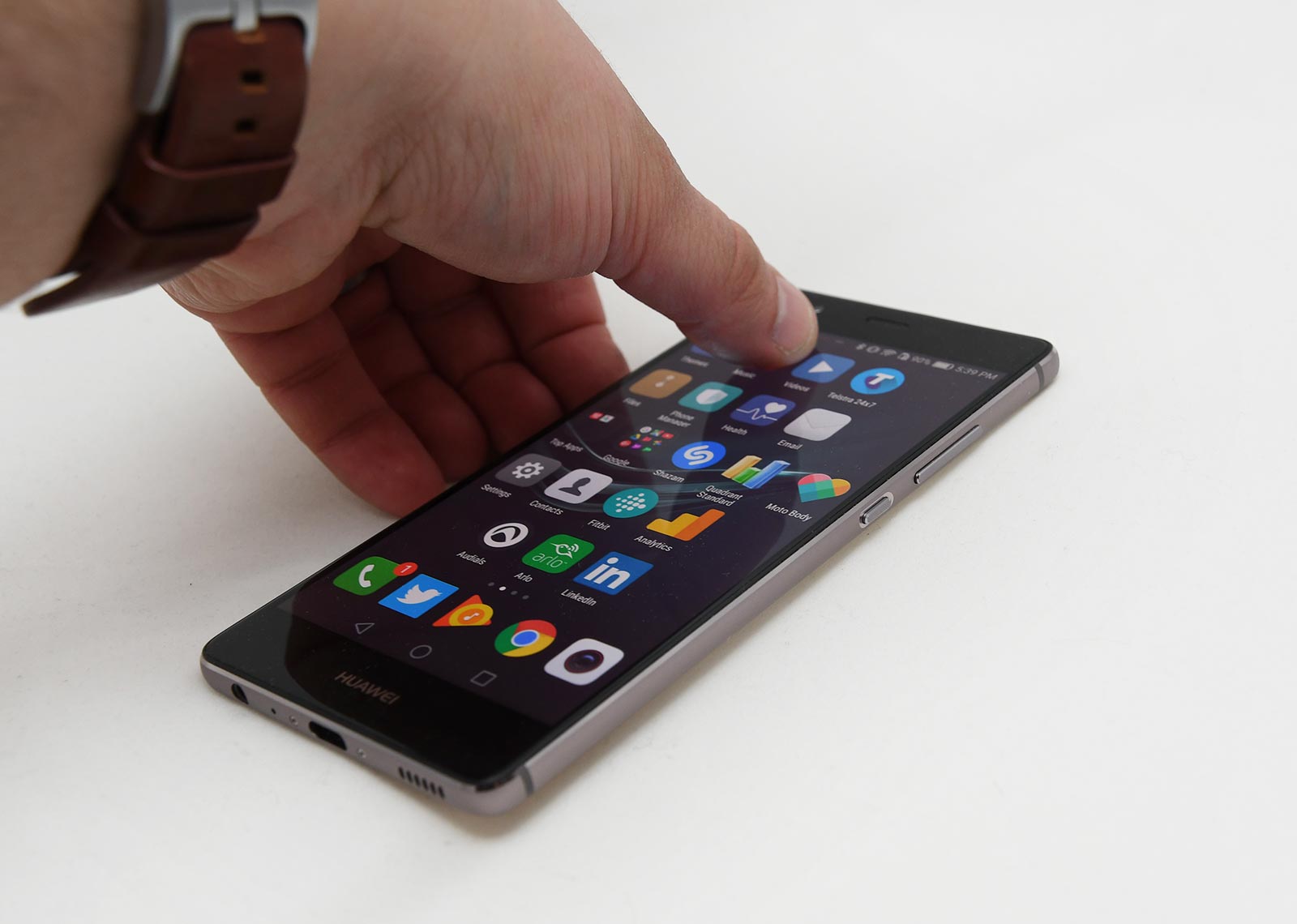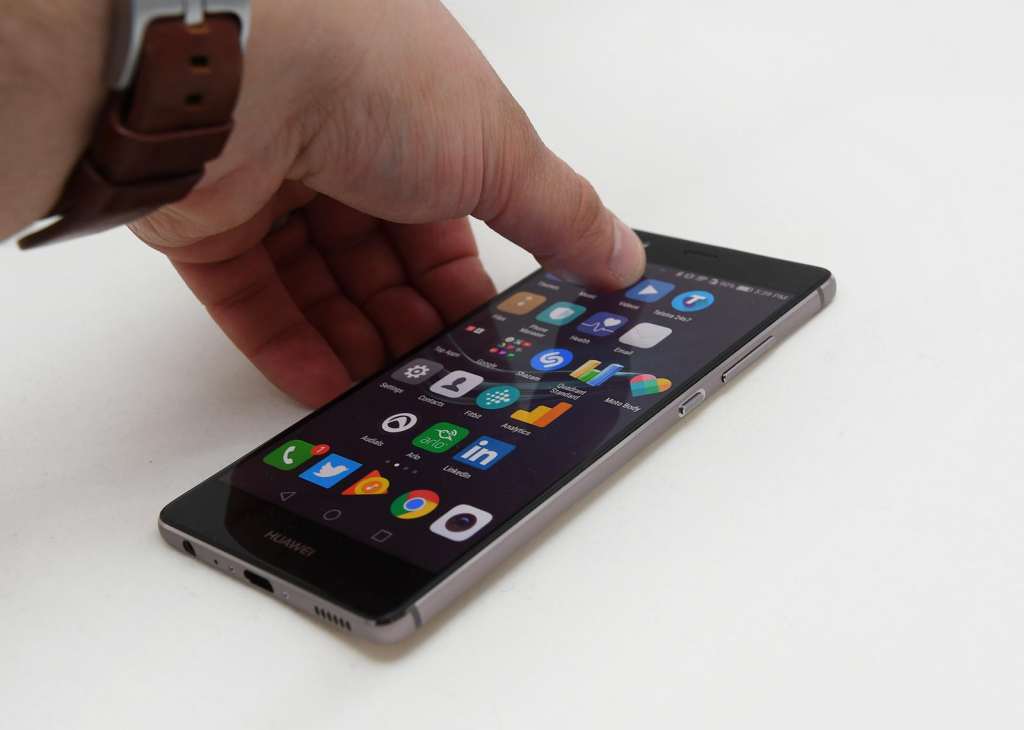 Surprisingly, changing the homescreen isn't as easy on the P9 as it is with other Android phones, and while you would normally just hit the home button after install to make the thing stick, this doesn't give you that option. Instead, you have to dive into the menus and find the right option even after a launcher is installed. It is one of the more surprisingly complicated installations, and one we've not yet experienced on an Android phone.
Samsung, HTC, Motorola, Sony, LG… none of the big boys usually care if you install a separate launcher over the top. Huawei seems to, and that is a little strange.
Oh, and there's one other quibble: Bluetooth.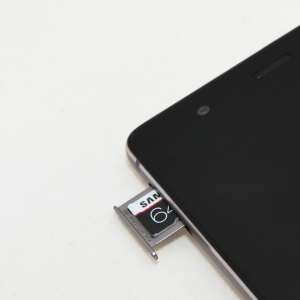 One of the problems we noticed later on during a Bluetooth headphone test, the Huawei P9's Bluetooth is good, but not as strong as other smartphones.
Simply put, you'll be listening to music wirelessly when it's just you, but the moment you walk through a crowd of other Bluetooth signals, the phone begins to drop out, stuttering your music to make it seem like the musician's microphone was only picking up half the words streaming out of their mouth.
It can be good when it's just you and a few people, but it can also be very bad.
Like the software for the camera and the software for the phone, we long for a firmware update. Make that your next priority, Huawei.
Conclusion
While it does have the odd problem here and there, these flaws are hardly fatal, and it's not enough to keep down our adoration what is easily Huawei's best phone yet, and a stellar 2016 flagship at that.
Yes, the camera software needs to be faster and Bluetooth could stand an improvement here and there, but for the most part, Huawei's slick and thin P9 is a top device, providing excellent competition for the Apple iPhone and Samsung Galaxy handsets.
If you're after something thin with a lovely and capable camera, Huawei's P9 is a surprise stand-out smartphone. Recommended.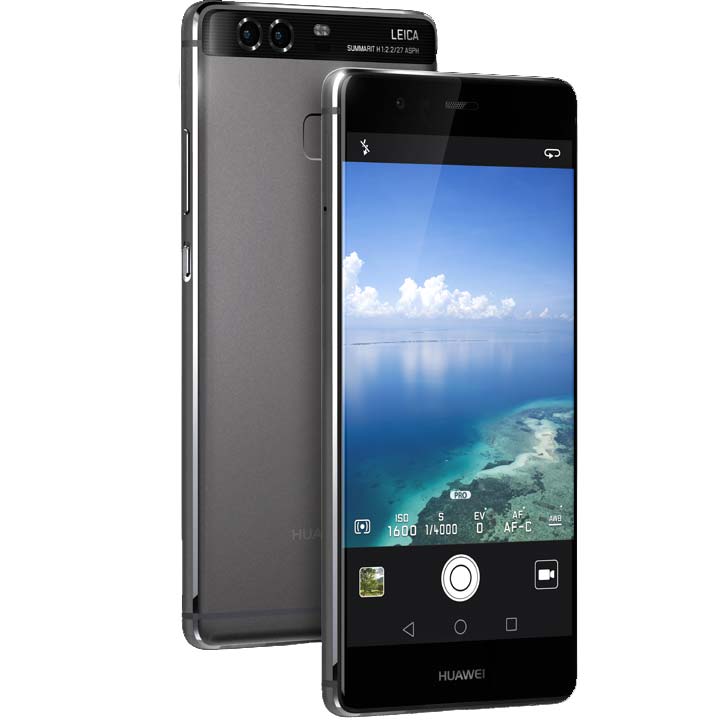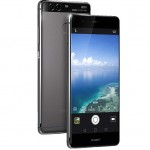 Huawei P9
The good
A beautifully simple and thin metal handset
5.2 inch screen is lovely to look at, even if it's not Quad HD
Leica-collaborated two-camera system is excellent, boasting lovely colours or classic black & white images
Leica's software is about as close to using a Leica as a smartphone will get
P9 offers excellent speed in both performance and 4G connection
Fingerprint sensor is very, very fast
Decent battery life
The not-so-good
No 4K video capture
Camera software can be painfully slow
We're not huge fans of Huawei's attempt at emulating Apple iOS
Bluetooth connection issues can occur