The world may not need yet another memory format, but it's about to get it. What is an NM card, and what makes Nano Memory different?
Getting extra memory on your phone is usually a matter of your phone does it or not, but if it does, there's a good chance you've looked at a microSD card.
The standard for some time, microSD is a smaller version of the Secure Digital card format we've been using in cameras and computers for some time, and is found in numerous Android smartphones.
While Apple doesn't support upgradeable memory, most smartphones that run Android arrive with a microSD slot to allow you to expand the memory if you run out or want to run with more than what came out of the box. If you have a 16, 32, 64, or 128GB phone, it can make it very easy to add more storage without thinking, buying a microSD card from your local shop and throwing it in.
Not every phone will come with microSD, however, and the microSD does tend to be a pretty fixed size. Larger than a nanoSIM but smaller than a microSD, phone manufacturers need to do something else if they want to get these components as small as possible in modern phones.
And that's where Nano Memory comes in.
What is Nano Memory?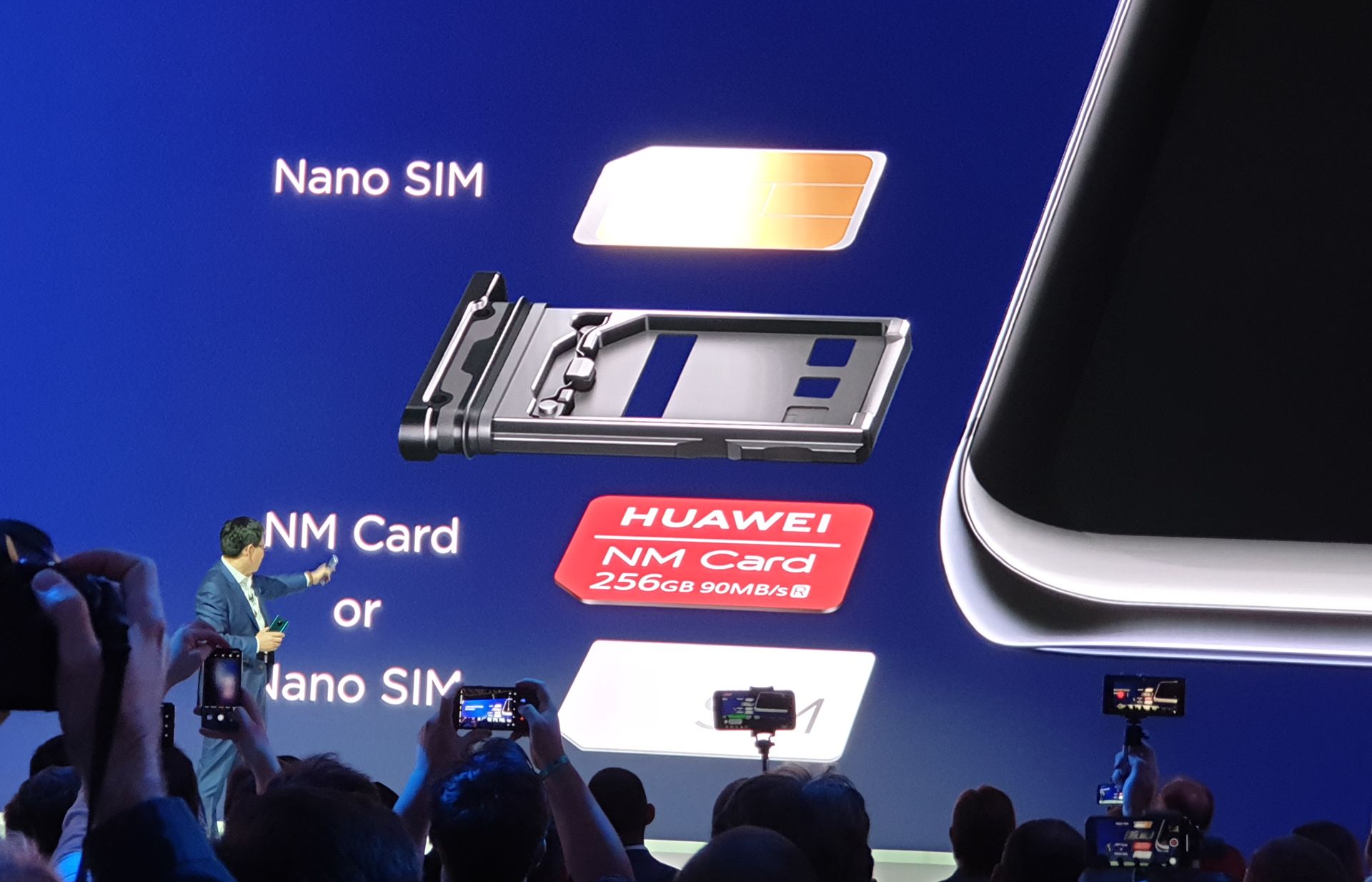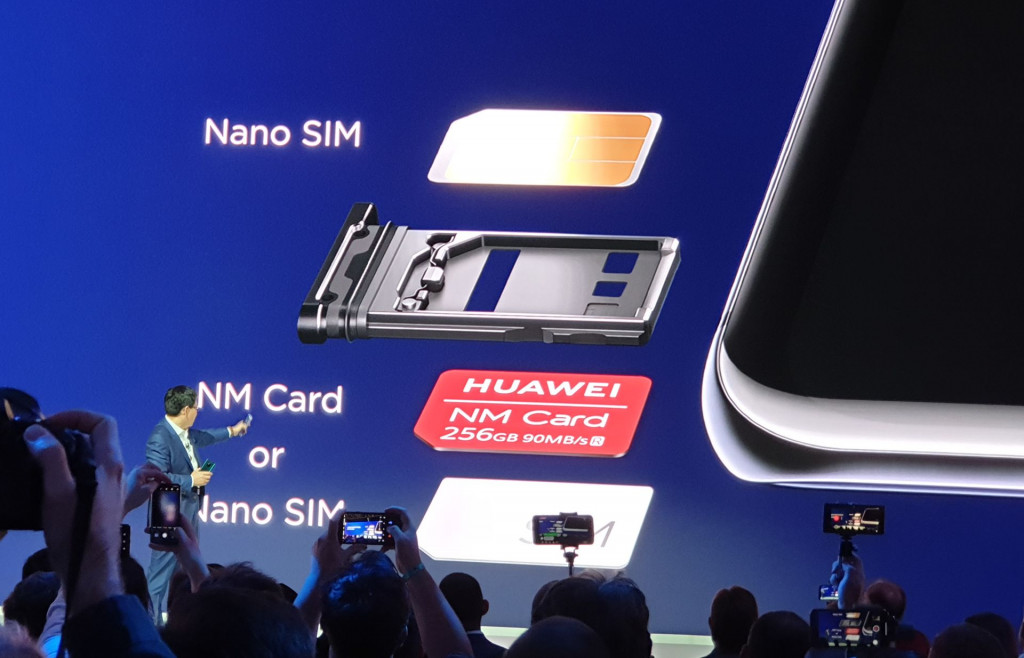 Yet another memory format, "Nano Memory" is a new type of memory card that is smaller, occupying the same size as a nanoSIM, which we suspect is where it draws its name.
Nano Memory is the same size and shape as a nanoSIM card, but features a different pin layout in the back which is similar, but not quite the same. While the design is very close, the technology is different, with an NM card sporting memory inside for writing photos, music, movies, and other files to.
In essence, an NM card is a new type of memory card that allows phones to use a smaller card tray to support both nanoSIM and upgradeable storage using the same smaller shape.
Nano Memory was first seen in Huawei's Mate 20 and Mate 20 Pro smartphones, launched in October 2018.