Apple's all-new MacBook only comes with that weird new USB format, the thin one that looks kind of like Apple's Lightning port. That means you need to buy new accessories, but do you need to buy them from Apple?
One of the major changes over in Apple land is the shift to a new USB standard. Not quite as new as most people think (but definitely new to the Apple crowd), the transition to USB Type C is not only about finding a new standard, but a smaller USB that can make for thinner and lighter machines thanks to the provision for only one USB port.
In essence, USB Type C brings promise, and not just promise for smaller computers, but promise for a port that is basically the jack-of-all-trades or the Swiss Army Knife of technology.
Basically, this thing is designed to do it all: charge your computer, offer faster data speeds through either USB 3.1 with up to 10Gbps or Thunderbolt 3 with up to 40Gbps (your computer needs to support Thunderbolt 3 in order to make this work), send video from Full HD to Ultra HD (4K, 5K, 8K); you name it, USB Type C is your new standard to make it possible. It's even reversible, meaning you can't plug it in the wrong way.
But it does come with a caveat: it's a new port, and new ports don't always play nicely with old port designs.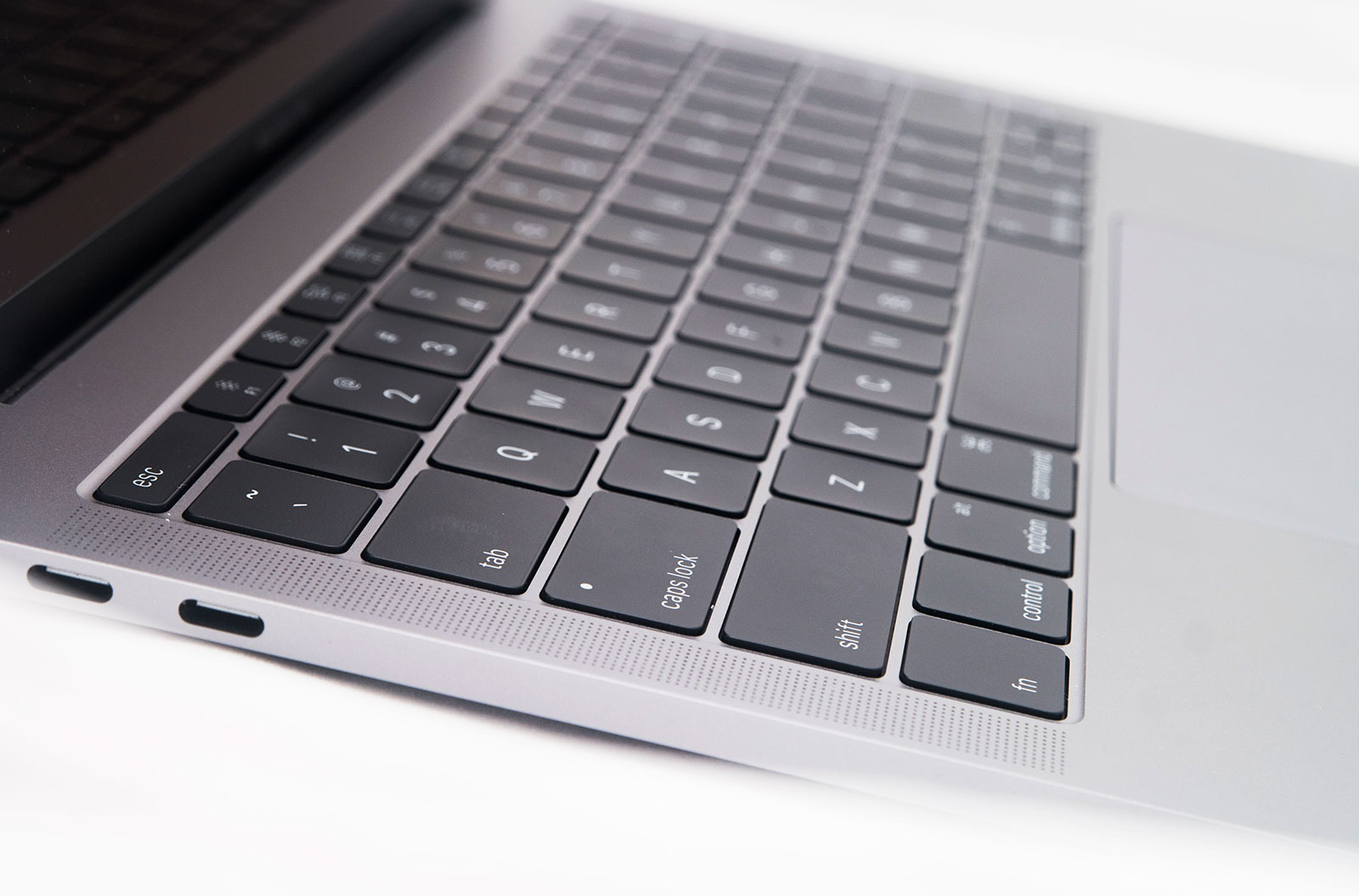 Take that connector many of us simply refer to as "USB", but that is more technically known as "USB Type A". That's the one we've all been using for yonks, and it appears on thumb drives, hard drives, cables, speakers… pretty much anything that is called USB-anything, helping get across the idea that is is "USB" and sticking it in our minds.
In case you're curious, USB Type B relies on a more square design, and was used in host devices, with printers, scanners, and port replicators using this style, though it usually ended in the more standard USB Type A plug.
Then there's USB Type C, and this is the new standard and what the USB Implementers Forum (that's the official title) will probably hope becomes the new idea of "USB".
In 2015, this change started, with a smattering of phones and a handful of laptops, as devices began to embrace the new format. We've seen it on a few devices, and as of late 2016, almost every brand barring that of Apple has implemented this into their phones, with USB Type C now being included on more computers as well as at least one speaker.
We've heard it referred to as "the Huawei port", and that's probably because Huawei was one of the first major mobile makers to use it, but really, USB Type C is for everybody. It will not discriminate and can be used by anyone keen to get with a standard that can be used for anything and everything that a computer port is designed to do.
But again, that caveat: it's a different port. How do you get around this?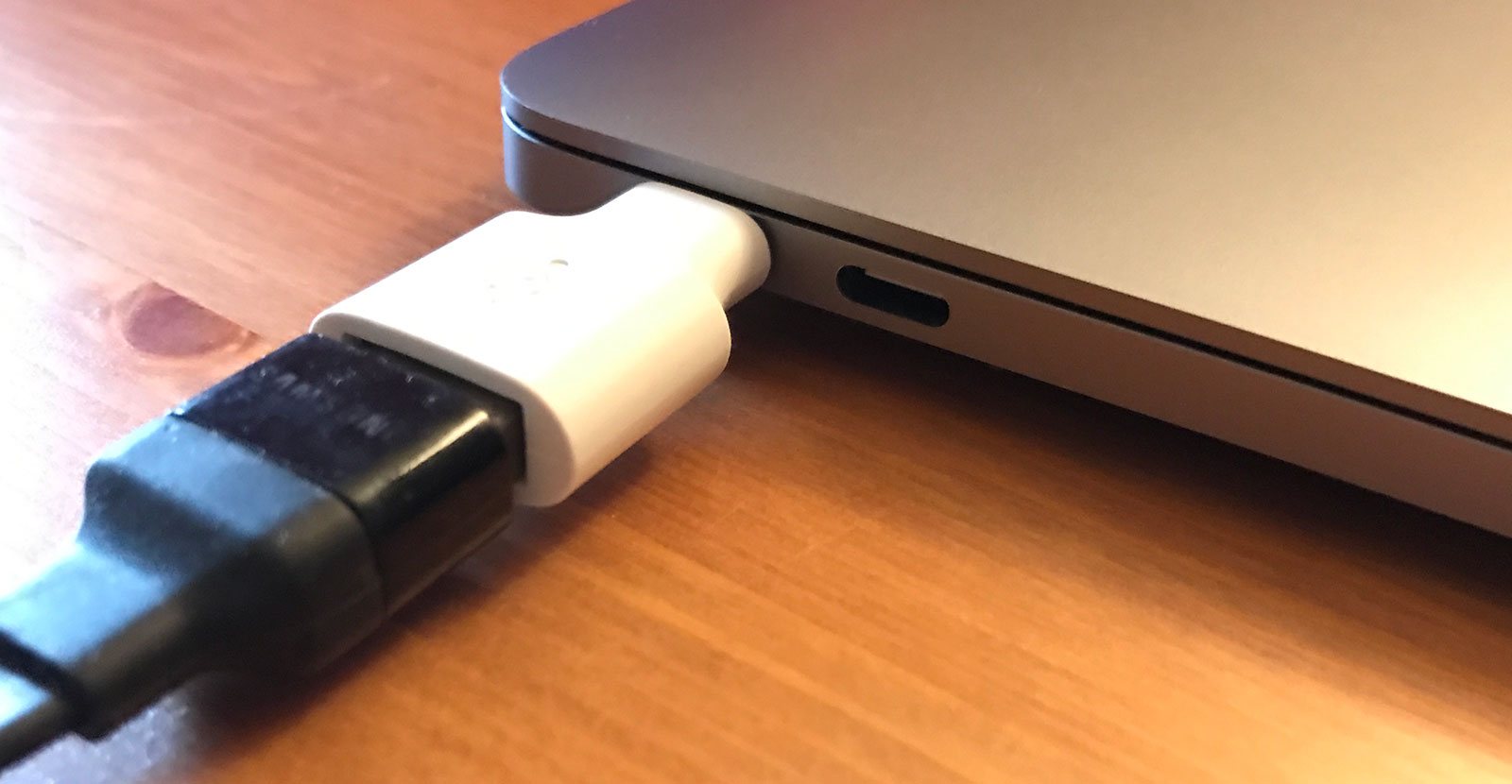 Convert Today
The only real solution available is to you use a converter, specifically looking for a small plug or accessory that converts from the USB Type C port to something a little more like what you're after, USB Type A.
Apple does make a few types of these, and you can easily use one, but you'll have to pony up the cash for each of them.
Currently, Apple's USB C to USB adaptor is the one that will make things easy, and this goes for about $12, but it's not the only choice. Essentially any USB Type C converter should work, and if you've just purchased a phone with a Type C converter in the box — like the Google Pixel XL — you may find the port converter works from this, too.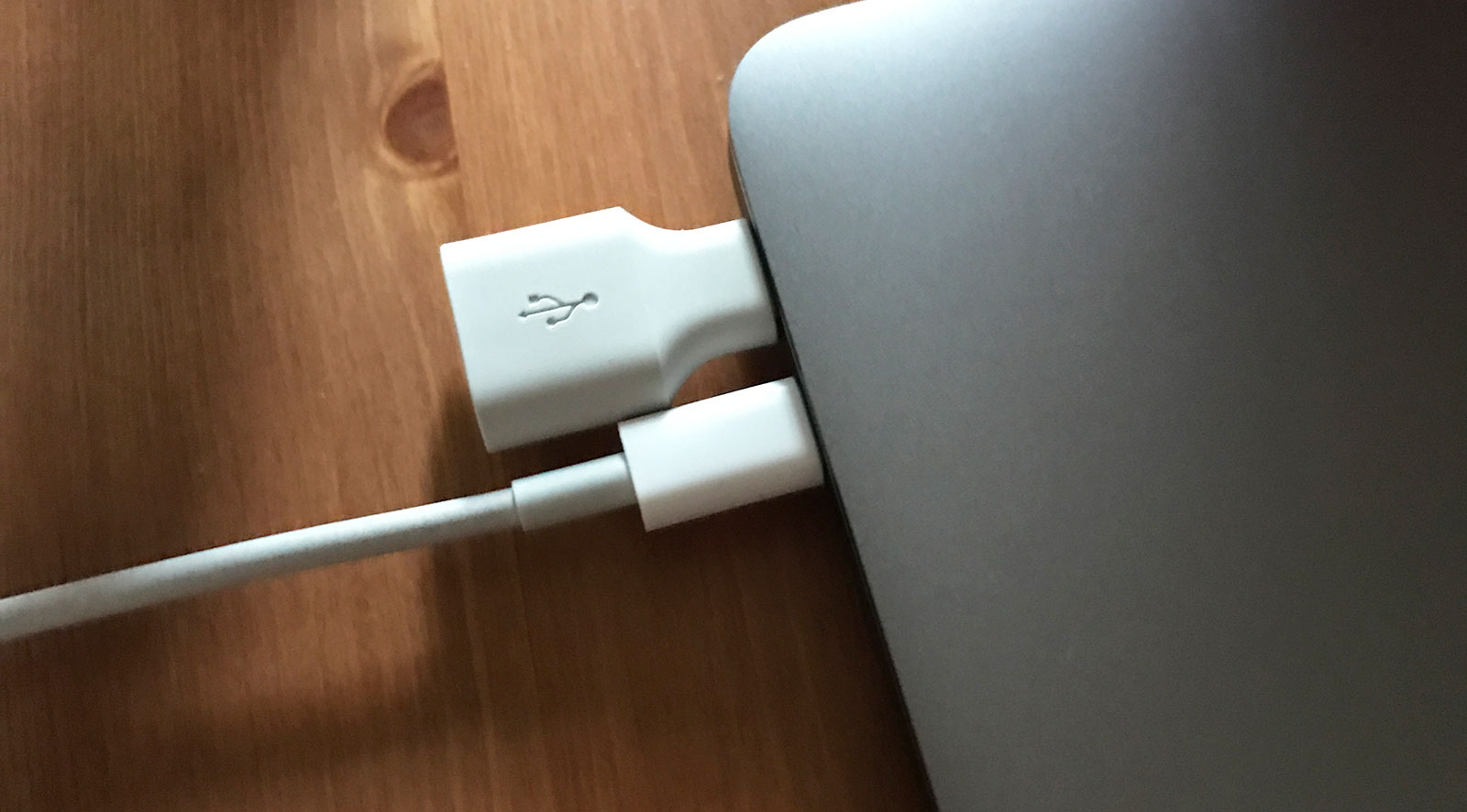 Testing the Pixel XL's port converter (above) alongside the Apple option (bottom), we found both worked with no problems, and perhaps the only difference was that of the converter size, as the shape of the Google option was only going to make it possible to fit one in at a time.
So technically you don't need to buy one from Apple and could find one from other places, though keep in mind not all will work.
Playing with one of the Type C converters that arrives with Samsung's now recalled Galaxy Note 7 (of which the converter was not affected by), we found the MacBook Pro would not touch drives using the converter, suggesting it was made solely for that phone.
That's fine, mind you, and there are plenty of other options out there, including USB hubs and port converters made by the likes of Comsol, Kensington, and Belkin, too.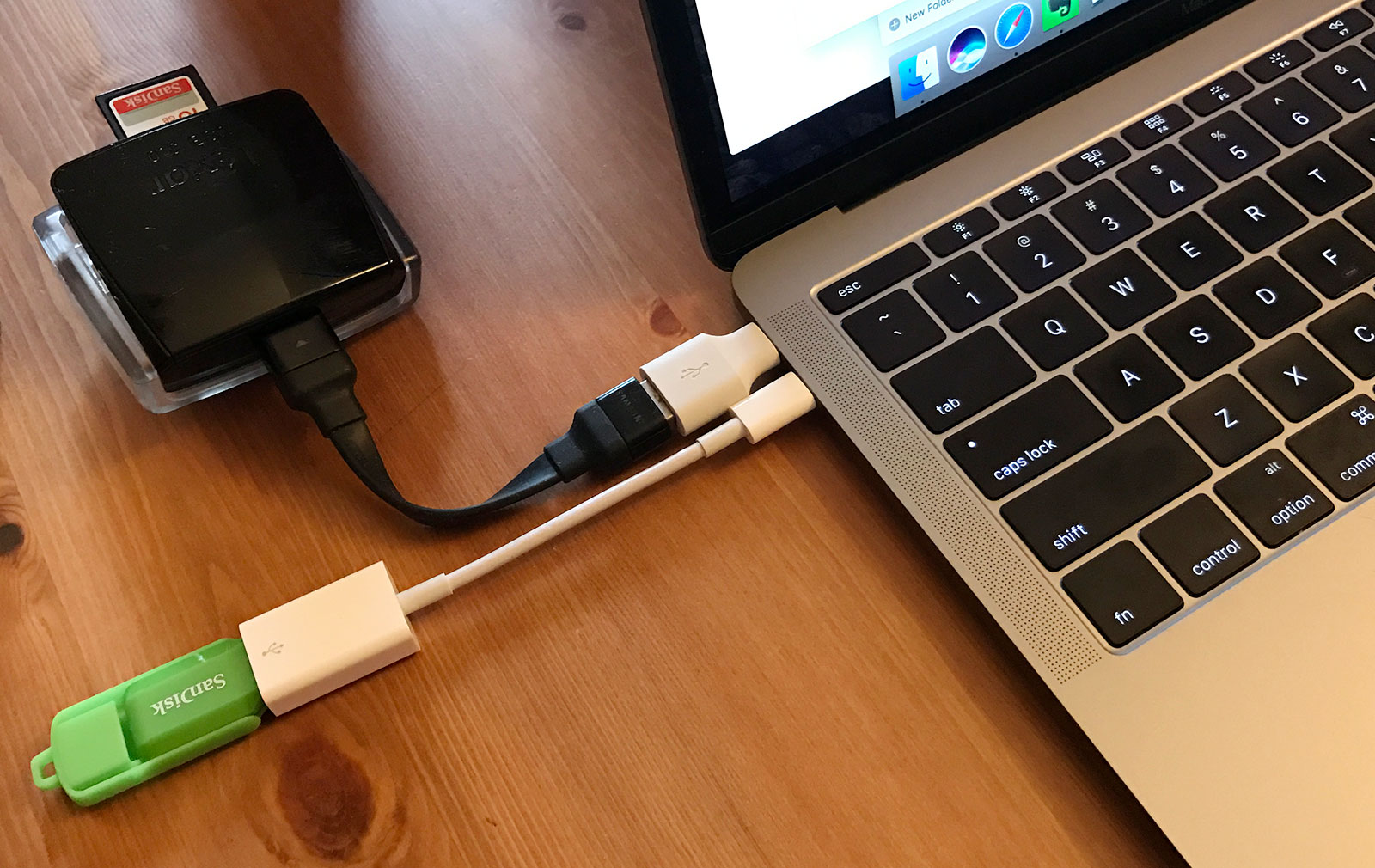 USB Tomorrow
Moving forward, it's a fair bet that USB Type C will become fairly ubiquitous, with more and more devices sporting the plug type and therefore making it easier to plug it in.
Currently, the port is in a strange state, because if you see it used on a speaker or wth an external hard drive, there's a strong possibility that the other end of that cable will execute in the standard USB Type A design, the one we've all come to know as USB.
Fortunately you can replace the cable in these instances, with the USB Type A to USB Type C cable easily replaced by a USB Type C to USB Type C cable, and again, you may even find these included with devices.
The late-2016 MacBook Pro charges from a cable that is Type C to Type C, and this can be used with Type C devices. Meanwhile, Google's Pixel XL arrives with both a USB Type A to Type C and a USB Typc C to Type C cable in the box, essentially giving you the best of both worlds.
Within the next few years, we expect that Type C will overtake the microUSB standard that has become the norm, and so finding the cables — and the price of these cables — should drop quite dramatically.
For now, you may have to spend a few bucks if you want a few extra cables, though depending on what else you upgrade in your life, you may find one materialises just as promptly.