There's a new plug port on its way to more phones and more laptops, and the idea is making it possible to connect the same accessories to everything. Unfortunately, being new means there aren't many devices that do this, but Kensington is on the ball with a few to do just that.
That's one of the downsides of being ahead of the game, because if you do happen to have that new USB Type C port — maybe you have it on a phone, or perhaps you've found it on a laptop or tablet — you don't have a lot of choices when it comes to expanding the port compatibility.
It could be something simple, too, such as the addition of a full-size USB port or bringing video out functionality, something USB Type C ports tend to lack.
Devices that bring USB Type C often miss out on these ports, and that's partly because when manufacturers opt for the new port, they do so as a way of getting the thickness of devices down, using this as a way of offering features like USB technology or video out through one port, which cuts back on other ports.
In these situations, however, an accessory is generally required to get some of these other regular ports back, meaning if you do have USB Type C ports (or Thunderbolt 3 ports, because they use the same USB Type C design), you may not have an HDMI port or a standard USB port.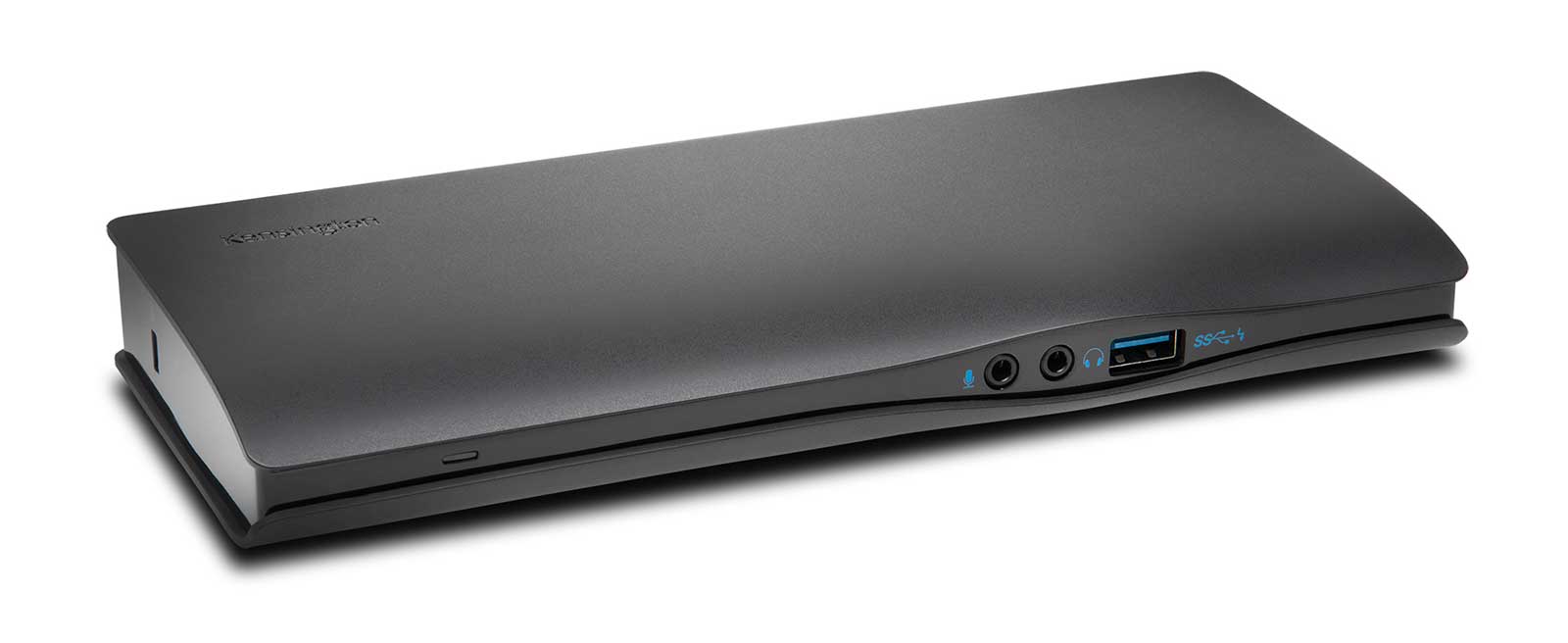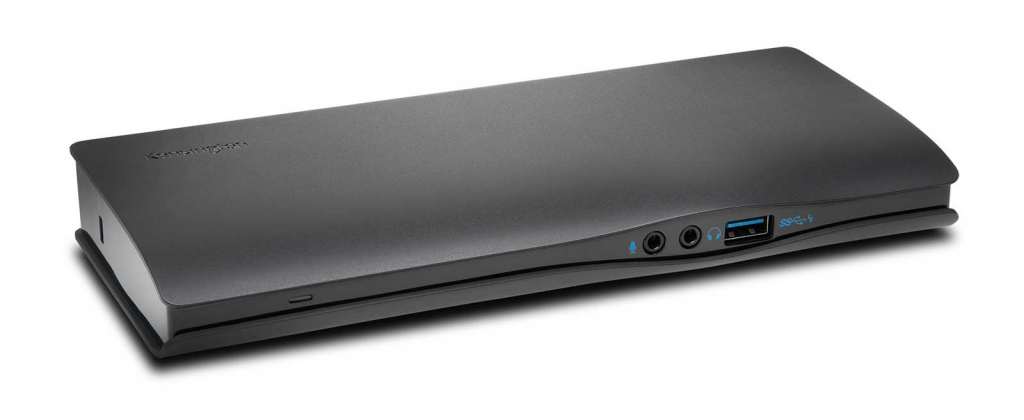 Kensington's fix for these issues is by way of docks, something the company has a history in building, and so has three more ready for USB Type C.
"We understand the need for simple and effective solutions that allow customers to remain connected and deliver enhanced performance," said Sam Goldstein, Marketing and Business Development Manager for Kensington Australia.
"Our latest USB-C range delivers on this need by providing affordable, functional solutions that can be used across multiple devices."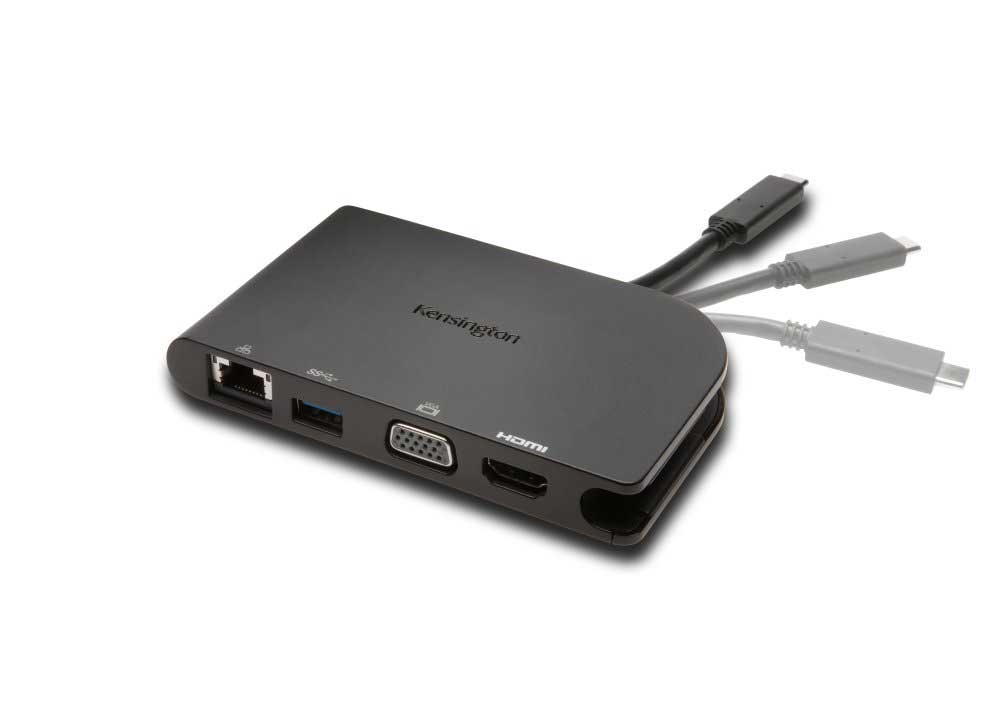 The range is spread across three products, with a mobile docking station retailing for $129.95 (SD1500) providing a single USB Type C port with connections for VGA, HDMI, USB 3.0, and even Gigabit Ethernet, all in a device not much bigger than a desktop mouse.
Next up is the Universal Dock (SD4500), a bigger dock retailing for $319.95 that bulks up the design, keeping in the HDMI any Gigabit Ethernet ports, but also throwing in two USB Type C ports so you can still keep one once it's plugged in, while also increasing the amount regular-sized USB ports to three, and also bundling in DisplayPort and a couple of sound ports for a microphone and a pair of headphones.
There's also one Universal Dock that comes with power (SD4600P), and while the features are basically the same, the main difference is this will charge supported laptops from the USB Type C port, while the regular model (SD4500) will not.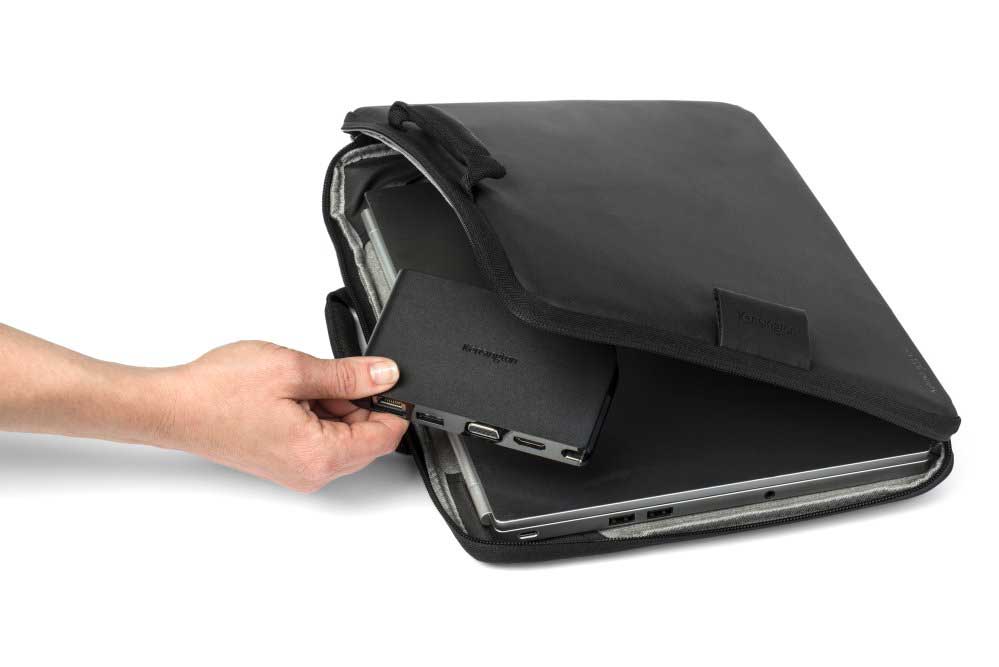 All three models support Intel's Thunderbolt 3 technology, too, so when that pops up in a laptop — and there aren't many supporting it yet — it means they will work here, too.
For now, the USB docks feel more like they're skewed towards business users, though with USB Type C now in two generations of MacBook laptops and a few PCs, too, we can see quite a few people being tempted by the Kensington Mobile Docking Station.
If either of these are you, select computer and electronics stockists will have them across Australia very, very shortly.