The idea of the long-lasting ink that is close to endless is one we've seen from a few manufacturers, but what happens when the printer begins to break down?
There's a trend in technology to provide as much as you can have for a low, low price. Think of it like a buffet of a bargain, and a veritable smorgasbord of value, because that's what we're getting today.
You see it in Netflix and Stan with all you can stream movies and TV shows for a monthly price. You hear it in Apple Music, in Spotify, in Google Play Music and Tidal and Deezer and Amazon Music, with as much music as you want for a low price. And even on the phone side of things, almost every telco is doing unlimited phone calls and text, and data will be coming soon eventually.
The value of "endless" is infinite in all walks of life, be it entertainment or utility, and we're especially delighted to see it in printers, too. It's not completely endless, mind you, but it's endless enough, with inks that are measured in the space of months and years, rather than the month or so it is with standard printers.
Non-stop consumables
We're relying on printers less and less these days, that much is true, but if you need a printer, one that has you spending a smaller amount of money on the consumables makes more long-term sense than anything else.
That was the general idea with Epson's "EcoTank" concept, an ink load and delivery system capable of lasting up to two years, and which relied on a different ink delivery mechanism.
Instead of the usual cartridge blocks, Epson's EcoTank's relied on pools of ink that you could top up, meaning you always had a pool of ink to work from, and if you didn't, you just refilled it using the ink. No more fiddling with a cartridge that you just know had a good 10 to 20 percent left but yet demanded replacing; here in EcoTank, you could see the amount you had left and work with that, replacing as you go simply by pouring more of the colour in.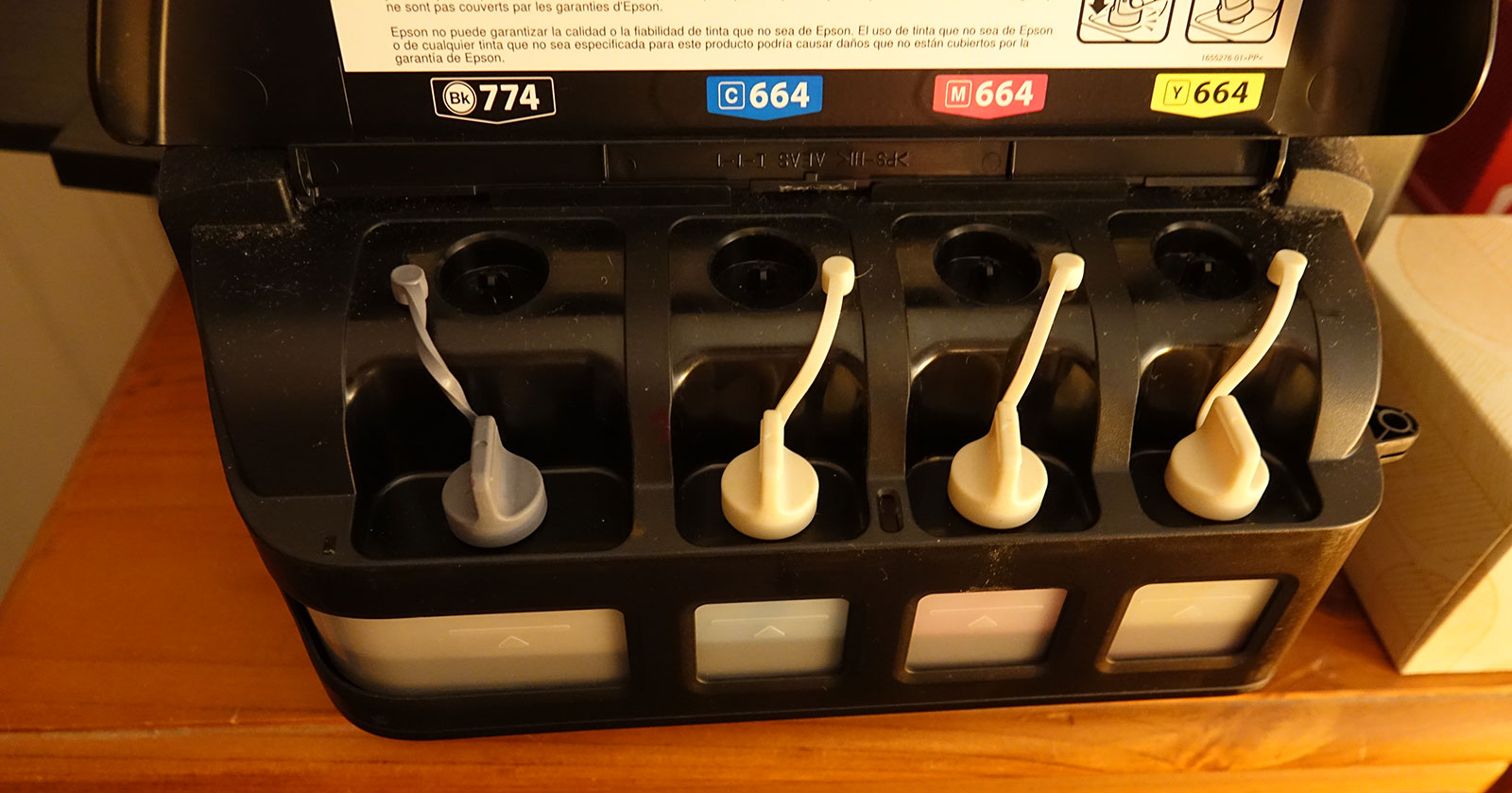 The measurement of the printer resulted in thousands upon thousands of pages that could be printed before needing a refill, sitting around up to 11,000 pages of black and white and up to 8,000 in colour. That's a tremendous amount able to be produced from the four ink system, and it's something that helped Epson deliver something ideal for work environments and homes keen to make the most out of the inks they relied on.
Epson isn't alone in the idea, either. Its biggest rival of Canon has its own similar technology, going by the name of "MegaTank" instead, and found in Pixma Endurance models.
Whatever the variation, it's a sound idea, offering more ink and a controlling printing system to maximise the ink usage altogether, and it's something we've been testing over the past couple of years.
Cartridge control
In that time, our multifunction Epson WT-4550 has never needed topping up, and has always had ink, meaning that moment where you just know you need to buy ink has never occurred with this printer.
It's the exact opposite of owning pretty much every printer we've ever had. With an ink-jet photo printer, we'd need ink about 20 or 30 pictures, and the consumables garnered cost very quickly. We didn't think we'd need cyan to print in black and white, and yet apparently we would, with no way of printing without the replacement of that tank. And then came colour laser, which wouldn't do anything until the overpriced laser toner cartridges were placed.
The problem seems to be the same all the time, with inks being the issue. We've heard stories of likeminded individuals who find themselves in the situation of needing to replace one tank just to print anything, and it's times like this that push people away from the printer.
In fact, when you pair this with the frustrations of paper jams, driver issues, head misalignments, and so on and so on, it's a wonder why anyone prints at all.
Not all printers are bad, though. While Office Space paints printers as the constant problem child of the office, printer manufacturers have been working to improve the technology over the years, and improve it they have.
Printer errors still occur, but they're less the debacles that make you want to throw the hardware out the window, and now many of the problems are clearer to understand. You generally don't need a screwdriver and rag to go through the inner workings of a printer these days, and thanks to parts that come out easily and are pushed into place, it's less a problem.
But hardware failures do occur, and from what we've seen on the work-ready printers, there's usually a good reason why: paper.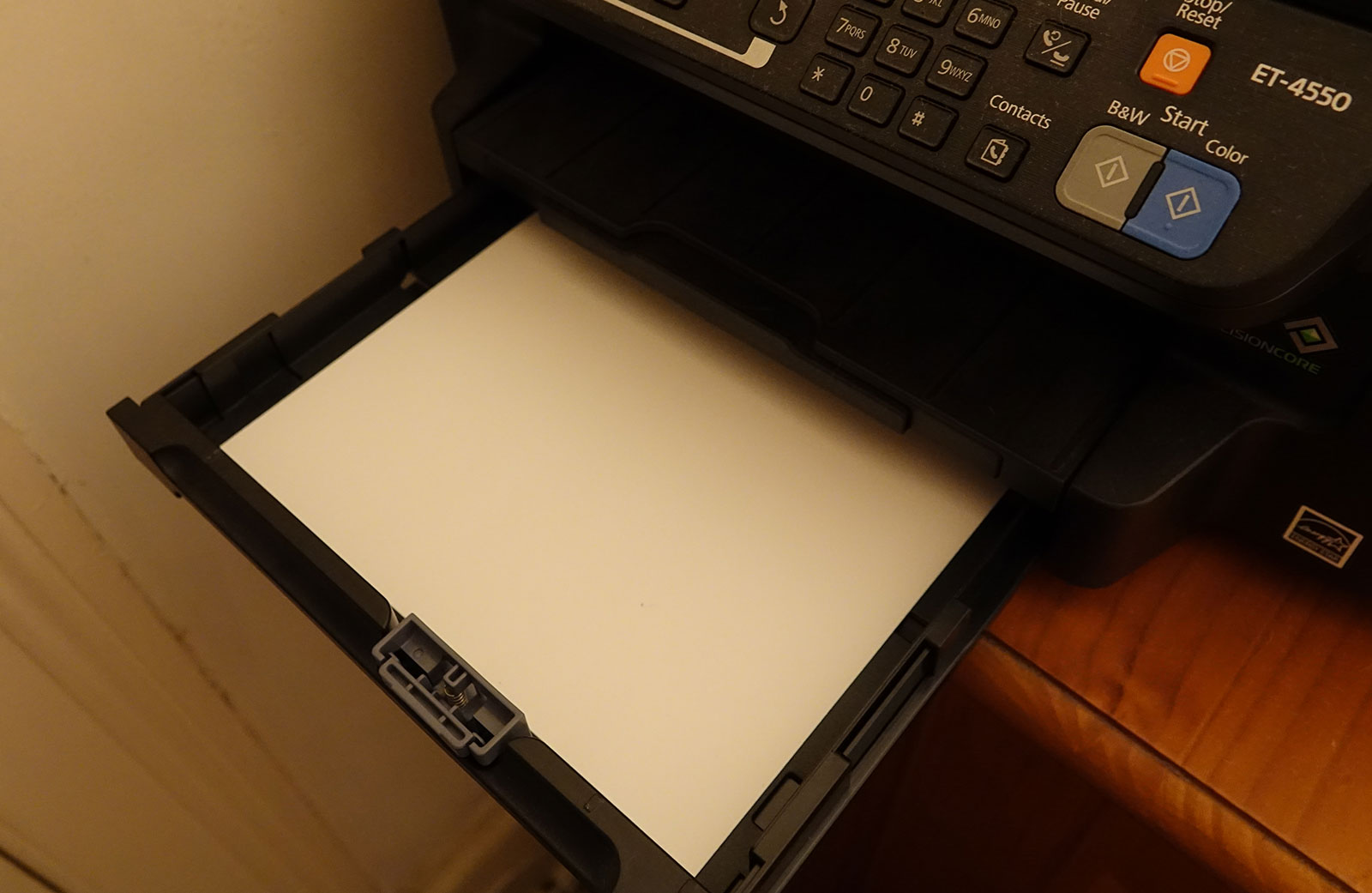 Weighing it all up
Not all paper is created equal, and if you're going to use a printer for work, there's usually a sign you're going to use your printer for standard copy paper. Typically weighing in at 80gsm to a max of 150gsm for the excellent stuff, copy paper isn't generally regarded as heavy.
As such, most printers can take it, the rollers lifting it off the cartridge bay, pushing it through the printer, and doing its thing.
But as we said, not all paper is created equal, and not all printers are, either, and when paper becomes card, some printers start to throw up a red flag. They'll lift the paper once or twice, but then it will start to mess with the rollers, throwing them off, and even if the printer is warned of this through the settings, the hardware doesn't always tolerate it.
This can vary wildly, and depends on the printer, but in the case of at least one work-style printer that has been in testing here, we've found the rollers struggle, and after being used and abused by the Pickr team for seasonal gift card printing, we've found the rollers now struggle to correctly pick up standard paper.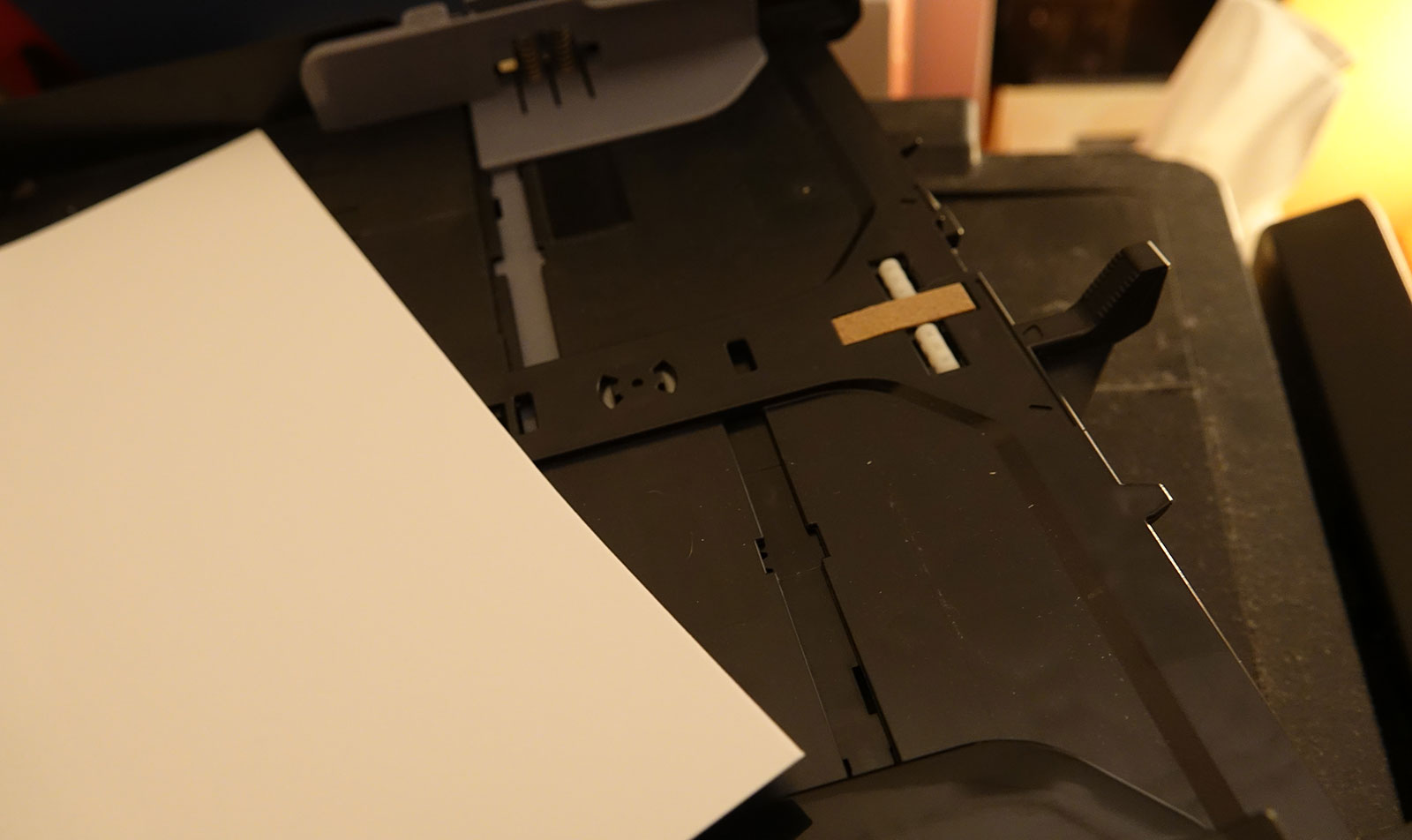 The lesson in everything
And that leads us to the lesson, which is this: devices are generally made for the purpose they were intended, but not everything necessarily fits that purpose.
Your phone is likely great at making calls, surfing the web, and uploading images of you to social networks, but it's probably not great for typing essays on. You can do it, and the on-screen keyboard will let you get this done if you need to, but we'd pick the computer in a heartbeat over it.
Carrying a pair of headphones around your neck will let you share your music with the world, but you'd have to jam them quite loud to get enough sound out to make a difference, so a speaker makes more sense.
And with a printer, just because it can technically print to any form of paper doesn't mean it should, and while it prints in colour, it may not be the best thing for photo or creative printing around.
With printers, the problem often arises from the paper you feed it. The Epson ET-4550 we've been using has been fantastic, but it was made for regular paper print outs, and the heavier card stock appears to have made a huge dent on the paper loading system. As such, while it will pick up on paper half of the time, the other half it will feed in too much paper, or just refuse to pick up on the paper that's there. Don't even think about photo paper or card stock, because it won't touch that, either.
That brings us back to that lesson, because while the ink is essentially everlasting on these big ink printers (and easily refilled), the printer's mechanical bits have a different type of wear and tear, and it's best to be aware of that when buying the right type of printer for your needs.